Diwali is one festival that Indians really look forward to. Irrespective of where each of us is, the festival of lights brings everyone together with much fervour. Have you started prepping for the upcoming festivities yet? If not, this might be the best time to do so. We thought these super easy vastu tips for Diwali might help you get started. Follow these basic rules to usher in positive vibes and prosperity.
#1: Diwali cleaning 101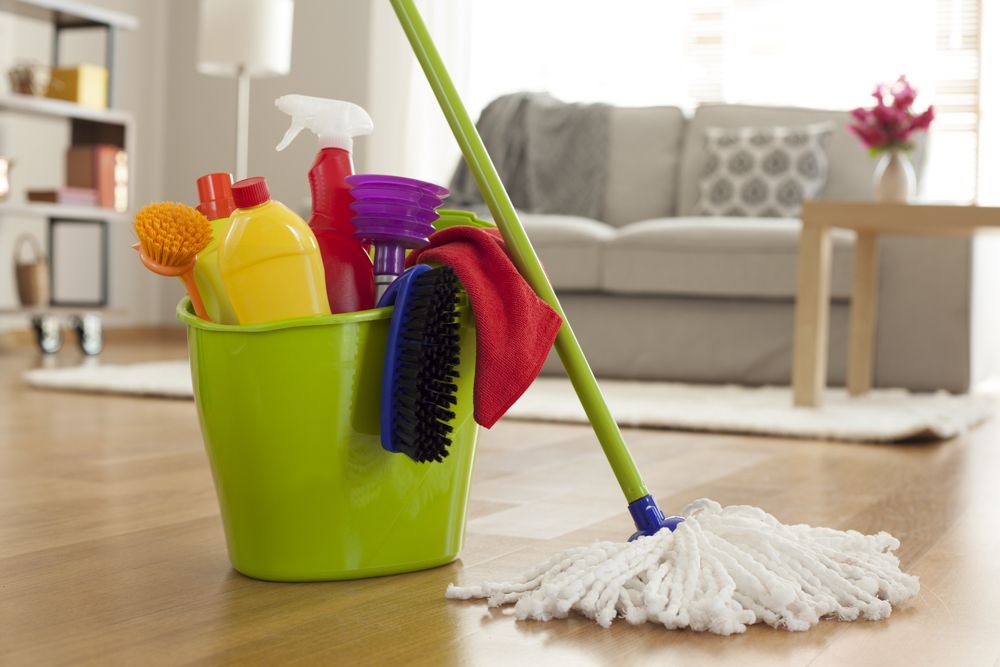 According to vastu experts, the first step to a happy home is cleanliness. We are sure, almost every Indian kid has faced the wrath of their moms before Diwali, to help her with cleaning. Well, they do not do it without a reason. Cleaning every little corner at home is very essential in order to remove negative energy and blocked vibes. It is one of the most basic vastu tips for Diwali Make sure you remove spider webs from the deepest corners and do not miss out the kitchen or even the store room.
#2: Declutter for Diwali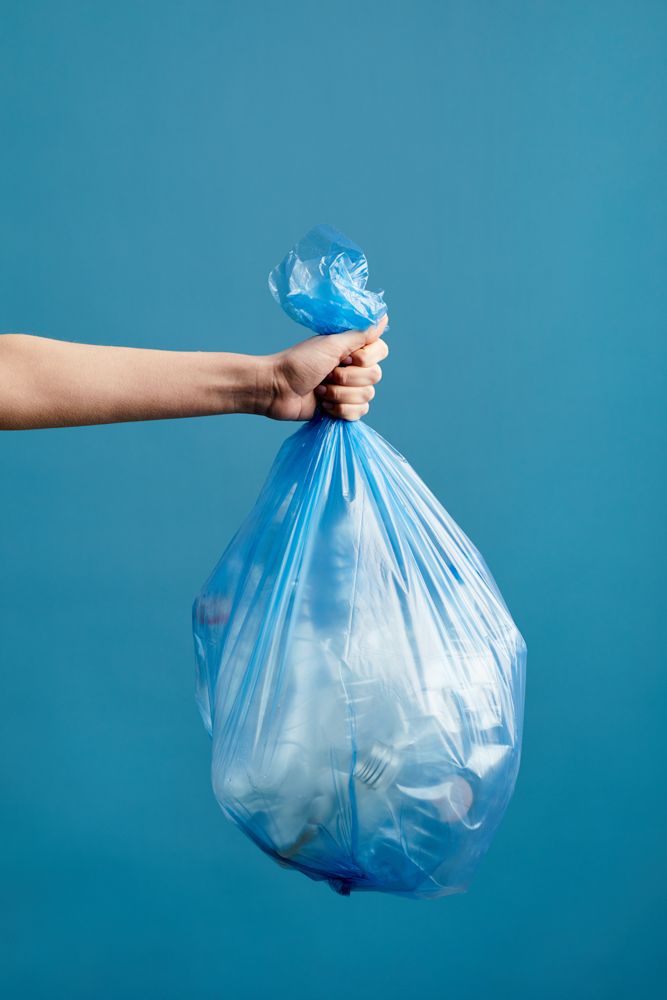 You must have heard that having too much stuff lying around home is not a healthy habit. But why? The more you clutter your home, the lesser the chances of good vibes flowing freely around. Let go off junk, broken electronics, broken crockery, things that you haven't used for the past 6 months. You do not need these unwanted thing lying around you. Also, make sure you do away with any broken pieces of mirror, since vastu says that they are bad omen.

#3: Clear the entrance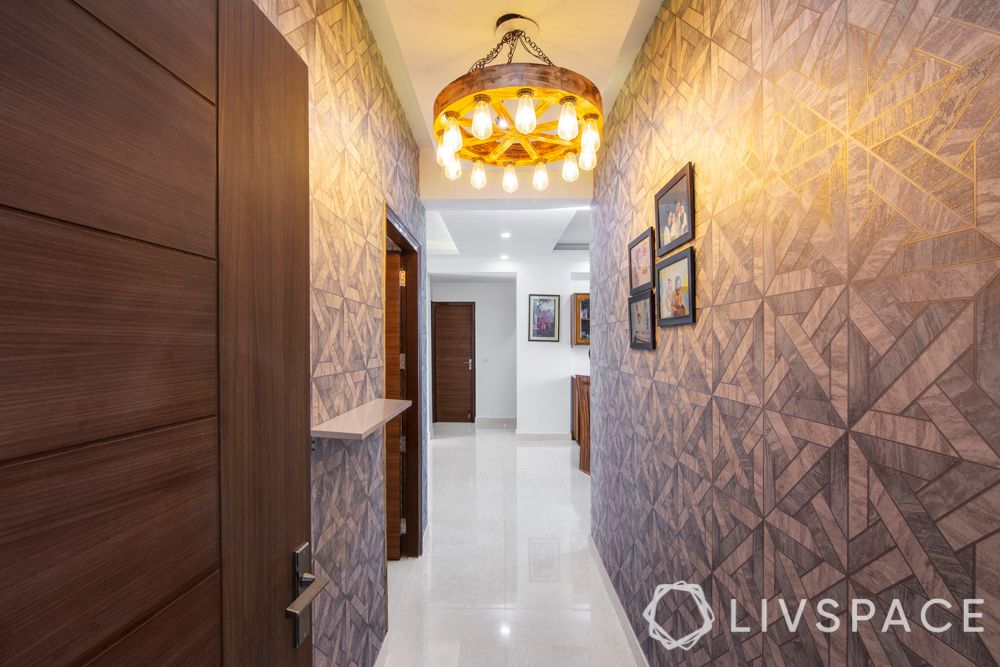 Vastu shastra states that your entryway is the path for positive energies to flow into your home. It becomes increasingly important to clean your foyer during this time. While we all know that we place the footprints of Goddess Lakshmi on our main door, we should make sure that we welcome her into a clean and uncluttered space. Also, make sure that you keep it bright and well-lit.
#4: Move things to the right directions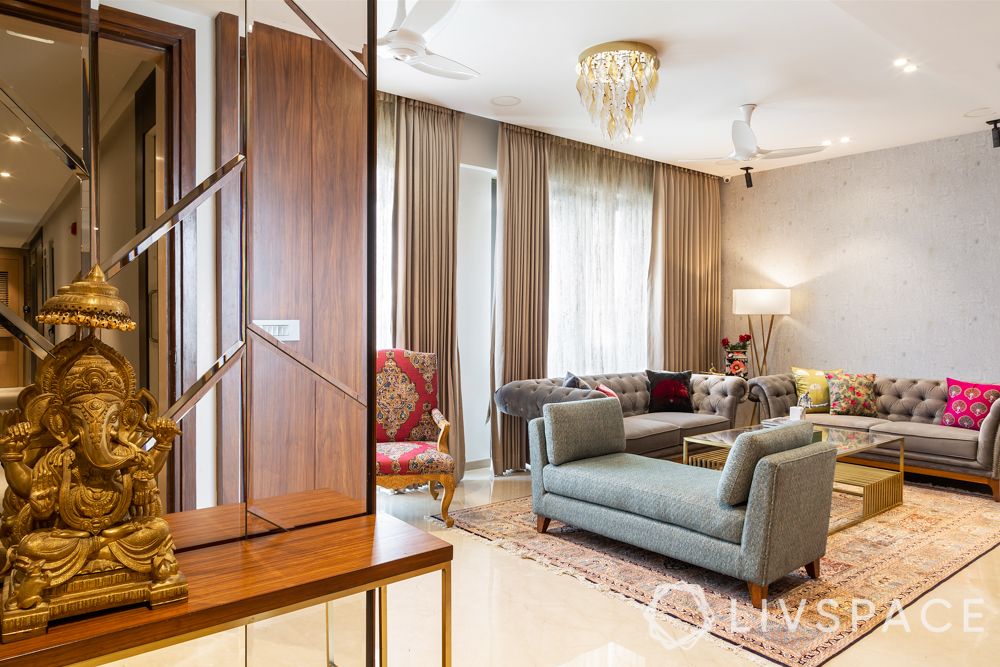 While cleaning your home, make sure that you free the north and north-eastern zones of the home are free of any clutter. This will ensure that there's free flow of wealth. Greenery is always welcome and vastu shastra recommends placing lightweight and small plants in between the east and north directions. Try and keep the central zone of the house clean and clutter-free to ensure financial gains.
#5: Spray Salt Water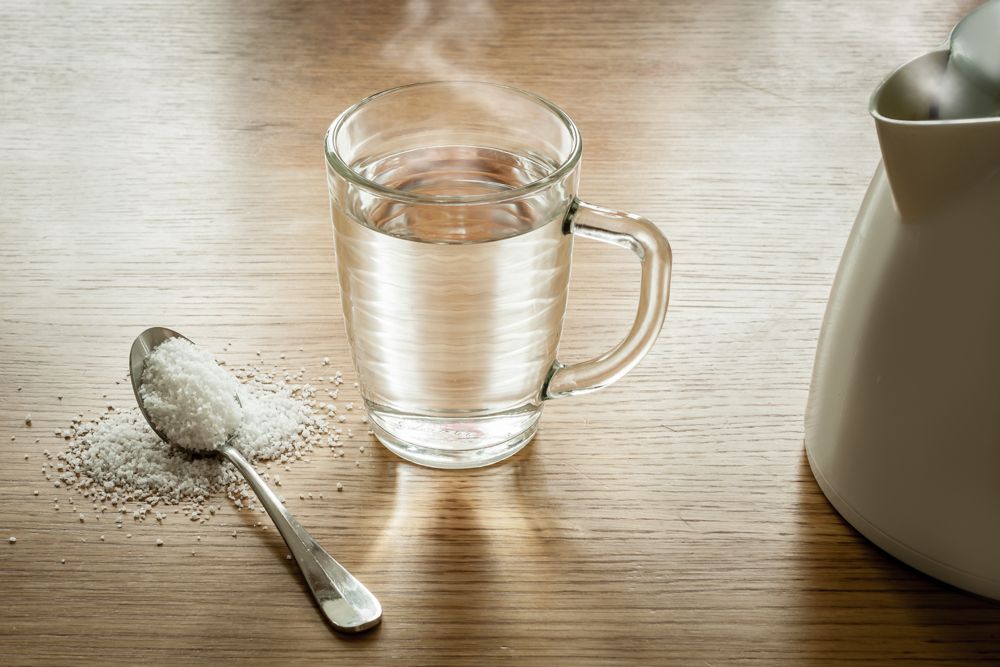 Mix some salt and water in a spray bottle and spray it all around the house. Vastu experts say that spraying salt water in all corners of your home, especially during diwali, is a good practice. Salt is believed to absorb negative vibes and purify the atmosphere at home. You can also try using sea salt instead of regular salt.
#6: Light up your home for prosperity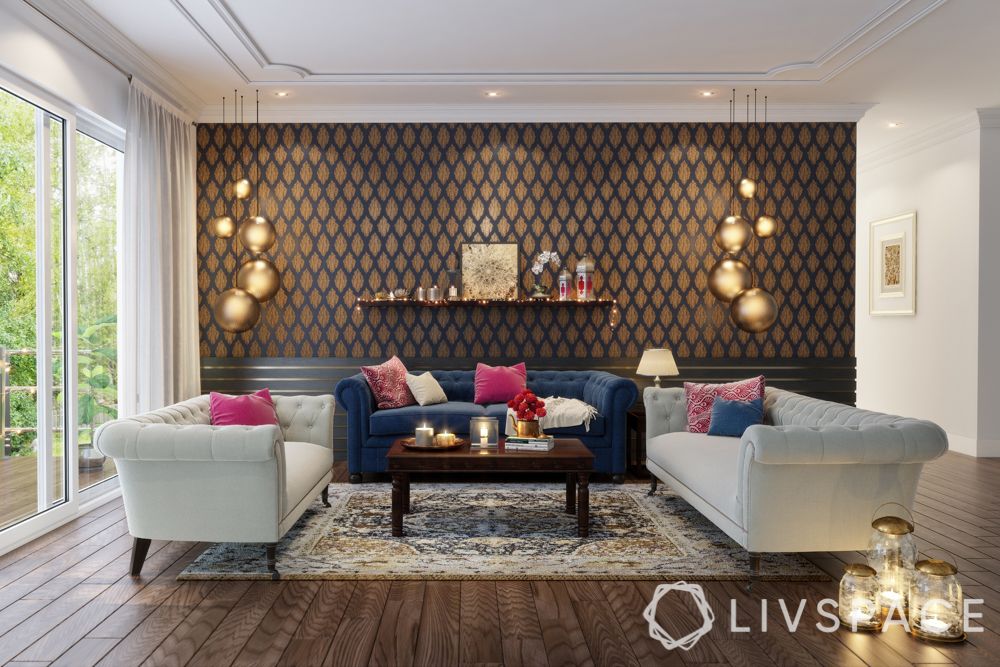 While you're thinking about lighting up your home, do not forget to consider directions according to vastu shastra. There is a plethora of options in the market, when it come to decorative lights. You can choose from colourful fairy lights, bulbs, designer lamps and so on. Let us tell you some directions that are suitable for different colours of lights:
North: Blue, yellow and green lights can be placed in this direction to decorate your home
South: White, violet and red lights are ideal for this
East: This is the direction for auspicious colours like red, yellow and orange
West: Add more of yellow, orange and pink lights here
PRO Tip: How to light diyas in the right way?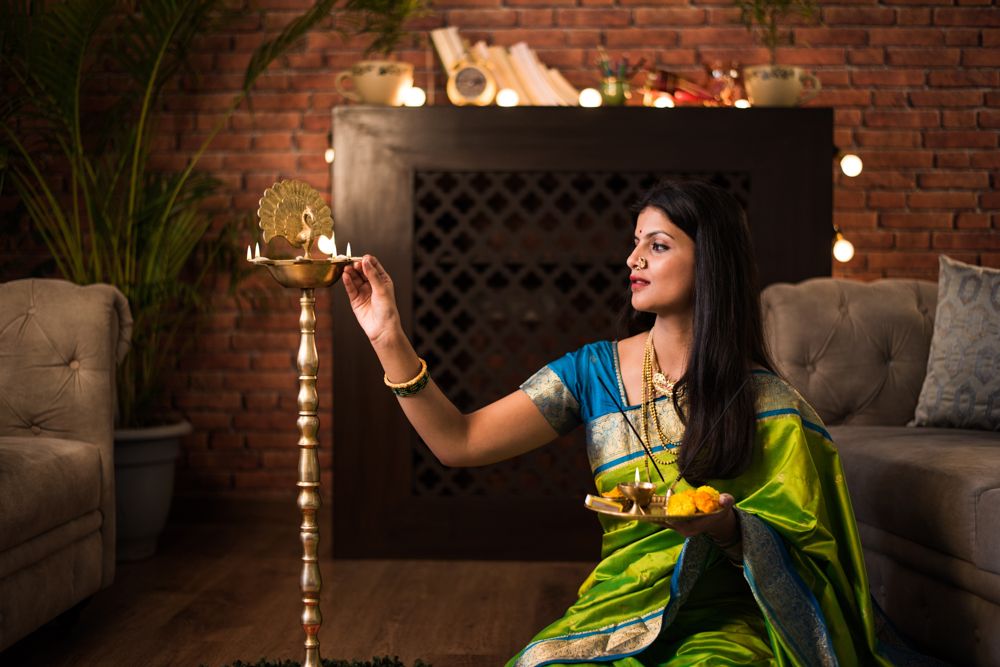 Another name for Diwali is Deepavali. Thus, the small oil lamps called diyas, usually earthen, are central to this festival. However, most of us are not aware of the rules surrounding the right way to light a diya.
Firstly, never light a diya facing south because it is inauspicious
Diyas should be lit with pure ghee on Diwali to bring forth prosperity
Never use sunflower oil to light diyas
The diya's wick should be long enough so that the fire does not reach the centre of the diya
Always start by lighting diyas in the pooja room
Place diyas on either side of the main entrance on Diwali to welcome home Lakshmi and Ganesha
Vastu dos and don'ts for Diwali day
While the above tips are great to follow in order to have a prosperous Diwali, you should also keep in mind what not to do according to Vastu. Read on:
Make sure you get your main door repaired and it does not make any creaky sounds
Goddess Laxmi's footprints should always show the inward movement and not the other way around
Symbols like Swastik, Om and rangoli decorations should not be put on the South or West walls and direction
Vastu suggests that antique items should not be gifted to friends and family during Diwali
Try not to make rangolis with Goddess Laxmi or Lord Ganesha on the doorstep
Do not use old clothes to clean idols and photos of deities
You can simply follow these rules to usher into Diwali with a positive aura around your home. Also, do not forget to take a look at these 6 Easy-Peasy Vastu Tips for your Pooja Room.
Got any more vastu tips for everyone? Write to us: