It's that time of the year again! Although the years that have gone by may have been difficult for most of us, we can't help but look forward to 2023! Year-end celebrations and resolutions — there's so much to look forward to! If you prefer to forego lavish parties and want to stick to intimate house gatherings with loved ones, we've got just the thing for you. Here are some last-minute new year decor ideas that will make your end of the year celebrations totally LIT!
New Year Decor Idea #1: Declutter Your Home and Mind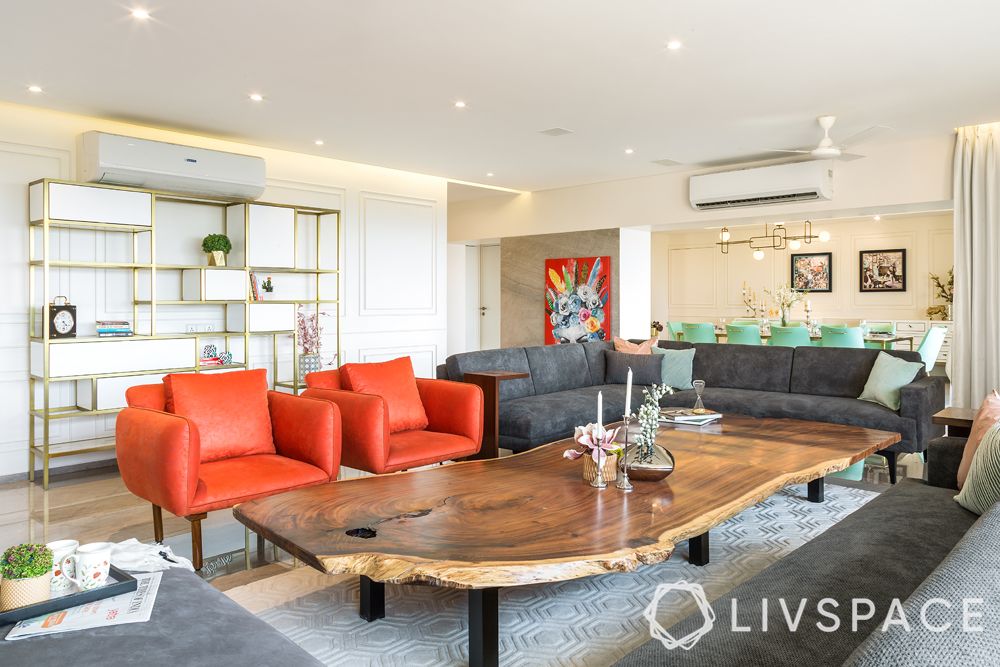 Cleaning your home is the first step to throwing a good party! Decluttering ahead of time will naturally give you a fresh start and give your home (and mind) an uplifted feel. Make sure you stow away all your extra stuff in nooks and corners which are not accessible. Use colourful accents to give your home a facelift this party season!
New Year Party Idea #2: Vastu-Approved Colours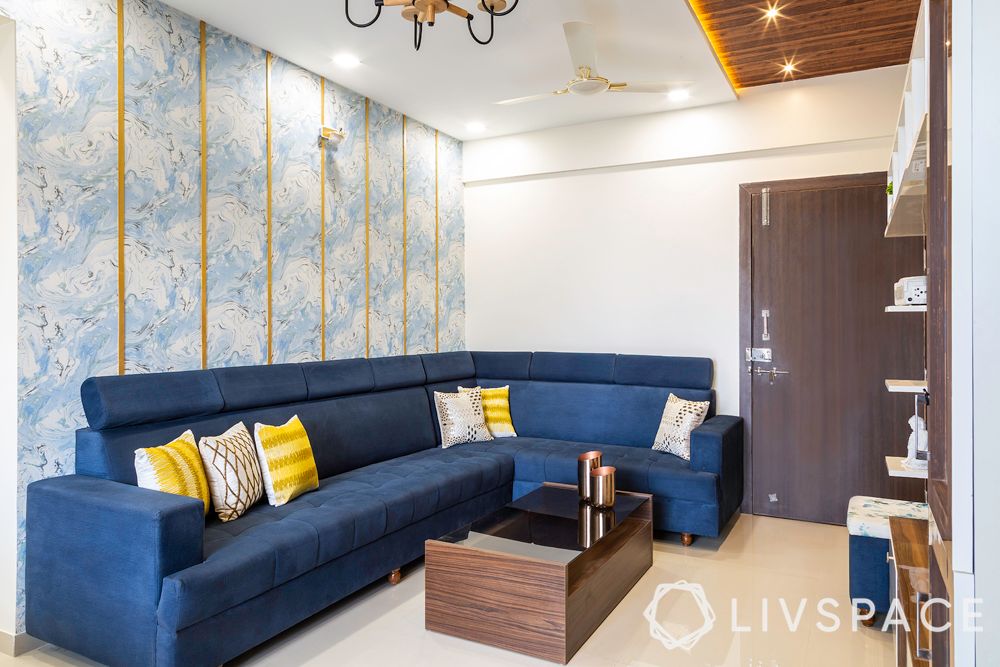 Your home can get a breath of fresh air with new linens, covers and other furnishings. Vastu recommends colours like yellow, blue and green stand for positivity and prosperity, while earthy tones can rev up your style quotient. These colours can also be the inspiration for your party's theme.
New Year Decor Idea #3: Flower Power!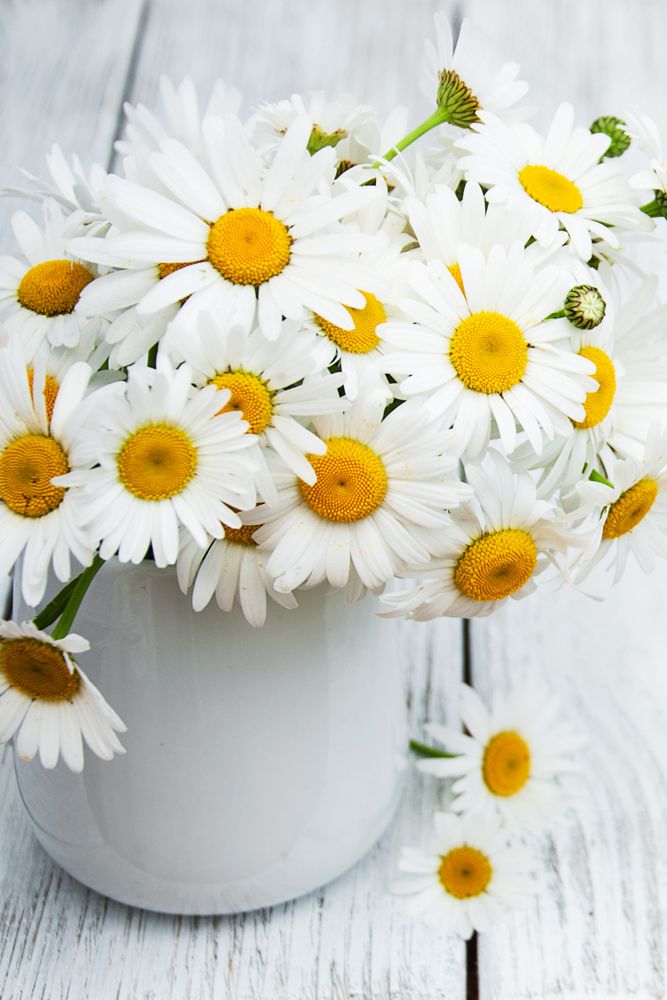 Don't just stick to balloons and lights to decorate your party. Instead, bring in some fresh flowers. Daffodils and daisies represent new beginnings which will blend into your party's theme right away! If the crowd cannot fit into your home, you can always move it to the terrace which makes it magical and gives you more fun ways to decorate.
New Year Party Idea #4: Bring out the Good Stuff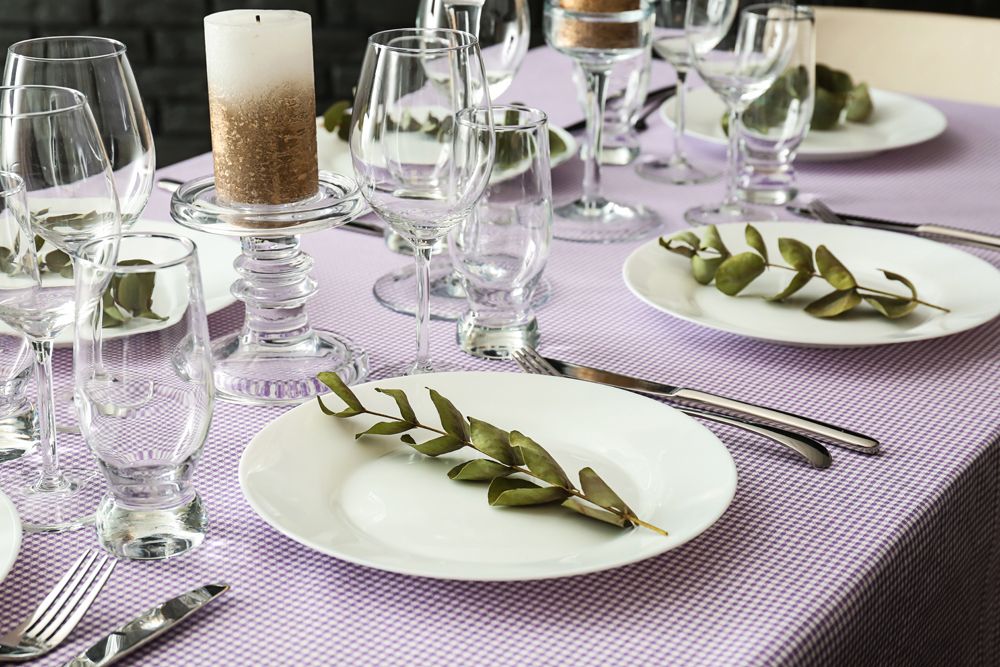 New Years' eve parties definitely call for some extravagance and your exclusive china can find their way to the tables now, more than ever, especially if it's a small group of family and friends. Add a dash of elegance to your dining table setting with well placed cutlery, complete with classy centerpieces. Want some inspiration for DIY centerpieces? Go here!
New Year Decor Idea #5: Party Hard and Smart!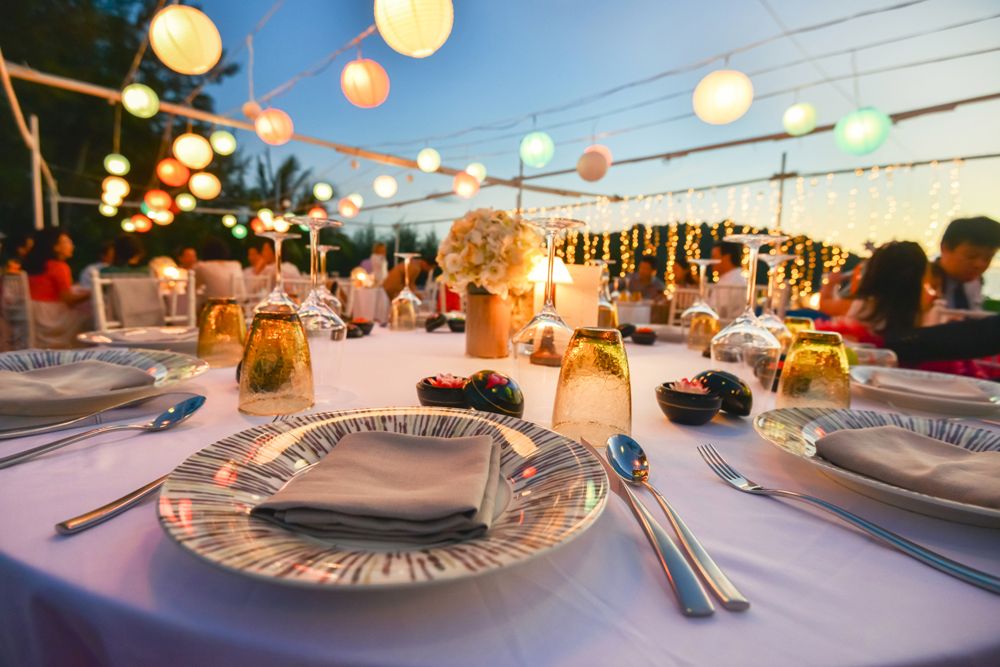 Love parties but hate cleaning up after? It's all fun and games until the next morning, when we wake up to a grand mess at home. So, take our advice and move the party upstairs, to the terrace! Terrace parties are always a good idea when the weather is this great. You can have a barbeque party or even a buffet! Also, make sure you use disposable dinnerware when you are hosting a party on the terrace. Solves a lot of problems, right?
New Year Party Idea #6: Light it up!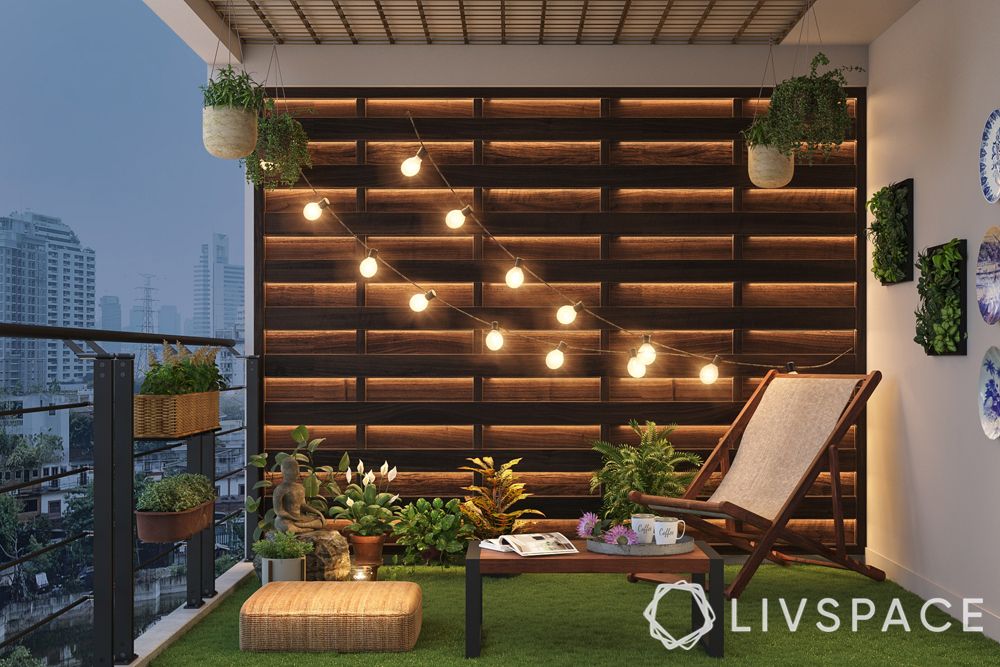 New year decor is incomplete without some stunning lighting. Why not host an outdoor party in your balcony and add some gorgeous fairy lights to create a magical setting? Or if you prefer indoor parties, some pendant lighting will easily light up the corners while maintaining an intimate ambience.
New Year Decor Idea #7: Wall Decor
Stunning wall decor can completely amp up your new year party. Reuse your Christmas decorations for your house party – just add some decorative lights. You can also skip the bright decorations and opt for an elegant black and gold theme for your house party.
New Year Party Idea #8: End the Year With Party Games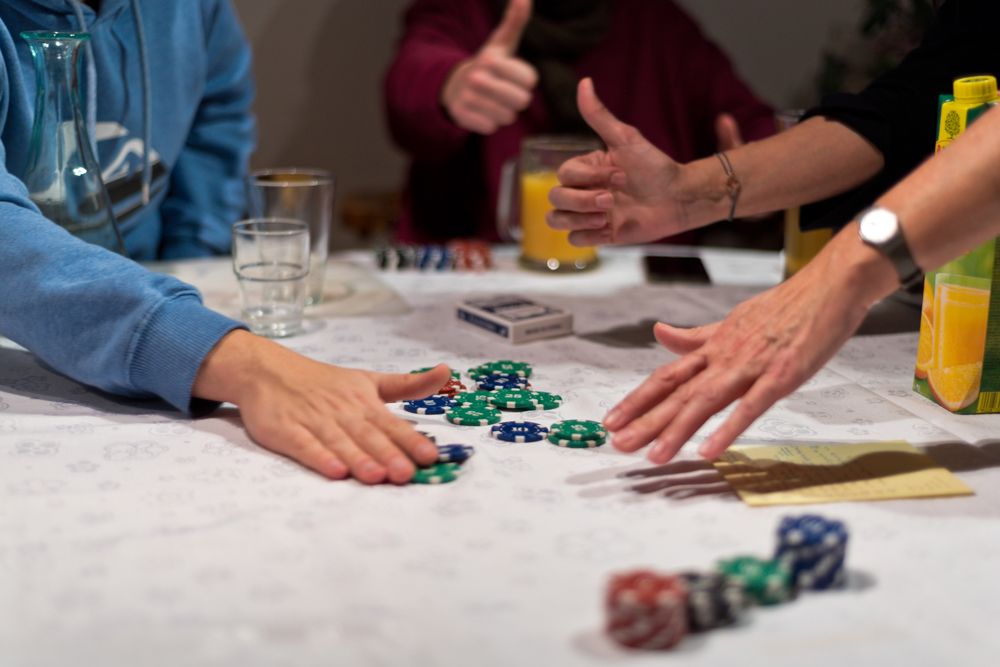 Your new year party is incomplete without some fun party games! While games like beer pong, truth or dare and poker are new year party classics, you can also bring out some of your favourite board games to keep your house party family-friendly.
New Year Decor Idea #9: Keep it Kids-Friendly!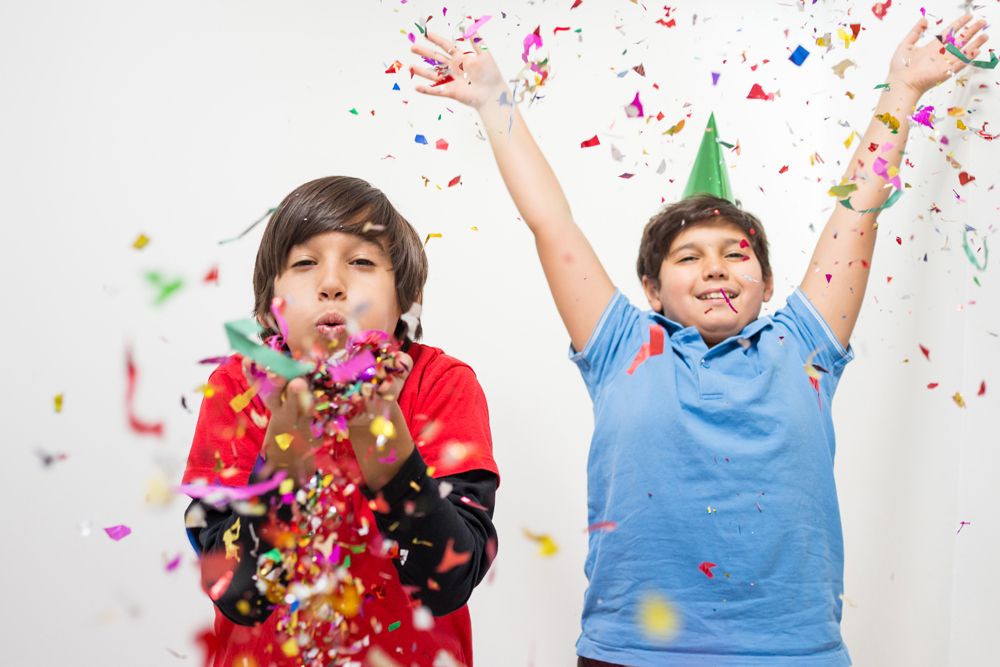 A new year's bash need not be an adults only party. If you have kids, you can keep your house party kids-friendly with non-alcoholic drinks, party snacks and board games.
It's almost time to welcome 2023, and we're bursting with excitement. Make every second count and welcome the new year with a bang! Have an epic new year's bash, but remember to stay safe. Keep these new year decor tips in mind to become a fantastic host! Remember, your smile is the best welcome for your guests!
Do not forget to write in to us with your comments and suggestions at editor@livspace.com. We would love to hear how you hosted your year-end bash!