Loved and celebrated across the world, Scandinavian design is a hugely popular style today. In this article, we explore the main features of this style and tell you how you can bring the look into your home.
What is Scandinavian Style?
Scandinavian style refers to a design movement that originated in the North of Europe, in the Nordic countries – Denmark, Finland, Sweden, Norway and Iceland. With roots in Modernism, Scandinavian interior design focuses on simplicity, lightness, functionality and the beauty of everyday objects.
Today, the Scandinavian style brings to mind not just a distinctive design language, but also a lifestyle that is unique and recognizable the world over. Sleek and functional without compromising on aesthetics, this style has permeated countless homes regardless of their geographical location.
Key Ideas for Scandinavian Interiors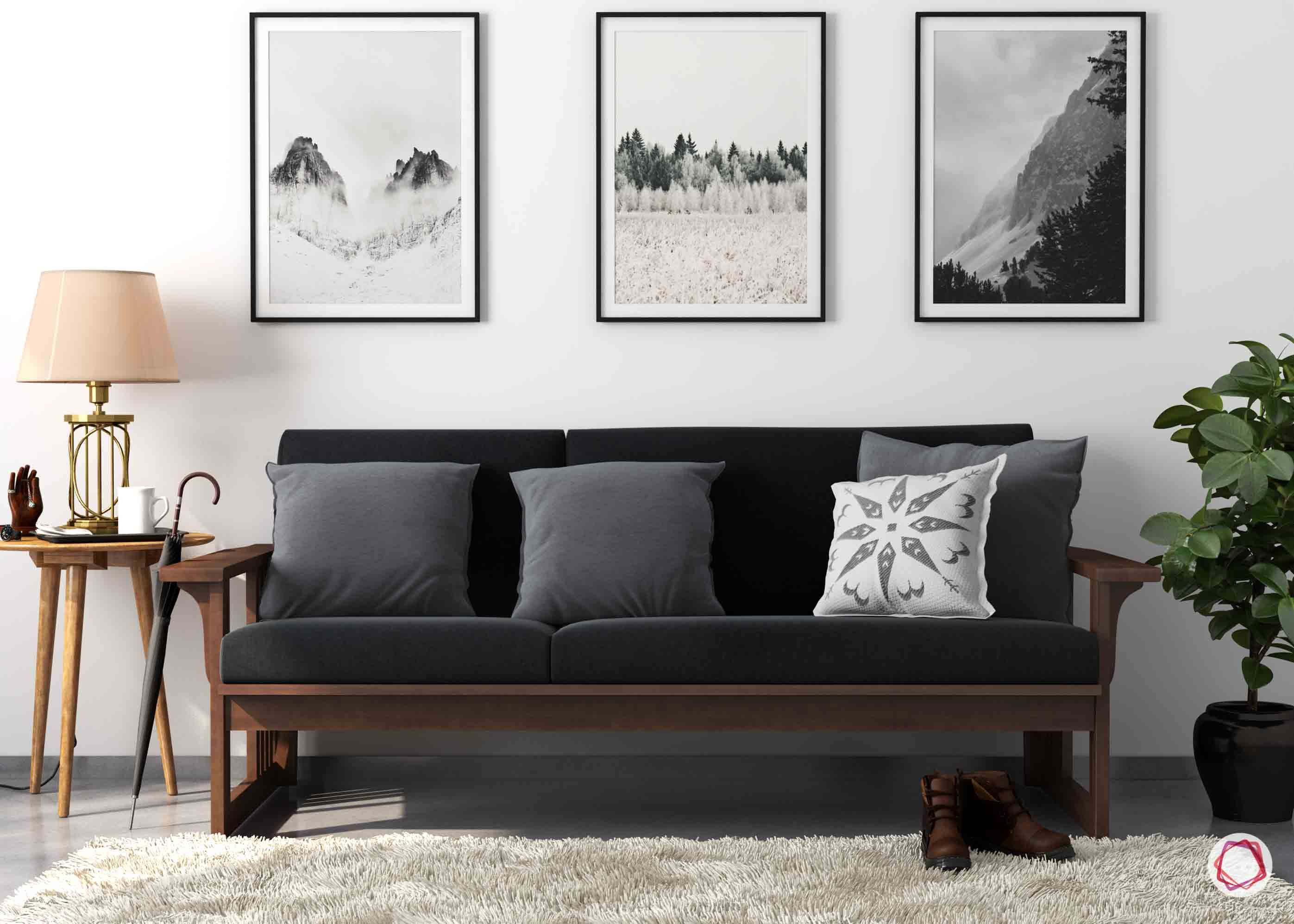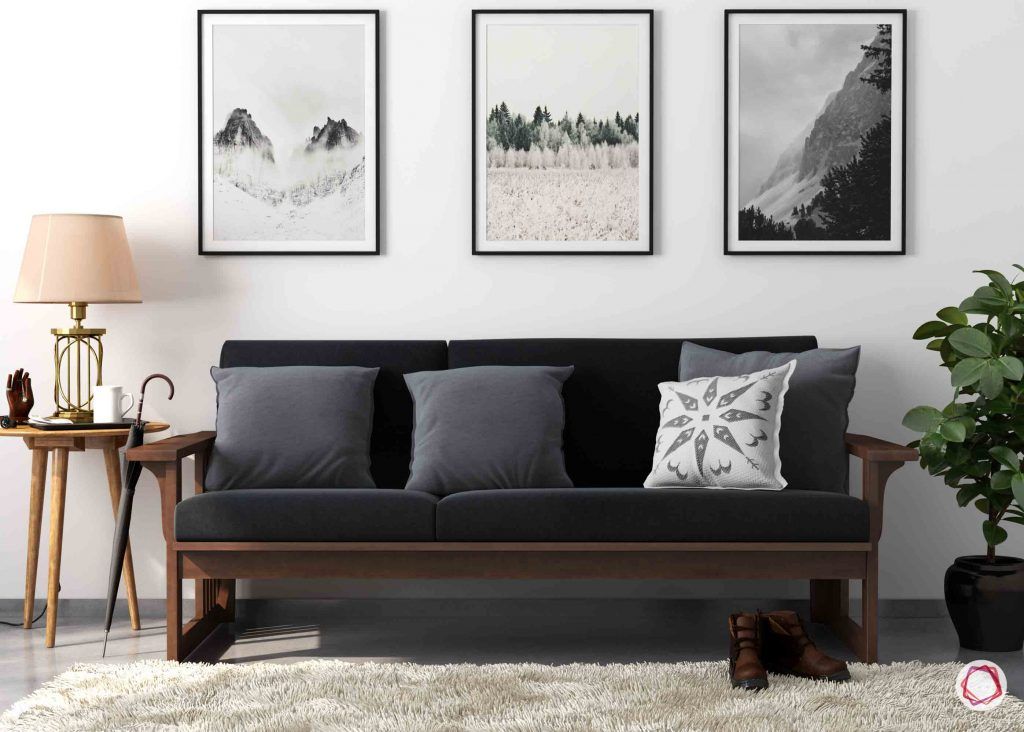 Scandinavians designers like Verner Panton, Nana Ditzel, Alvar Aalto, Finn Juhl, Tord Boontje etc. have created a number of iconic furniture pieces in their signature styles. Having a designer piece in your home adds authenticity. Whether it's the Egg chair, Swan chair or PH Artichoke pendant lights, you can infuse your home with design legacy from any era you choose. Don't worry if you can't afford an original, you can find many pieces that are Scandinavian in spirit.
The following are some tips and tricks style a home in the Scandinavian style:
Scandinavian Design Idea #1: Maximize natural light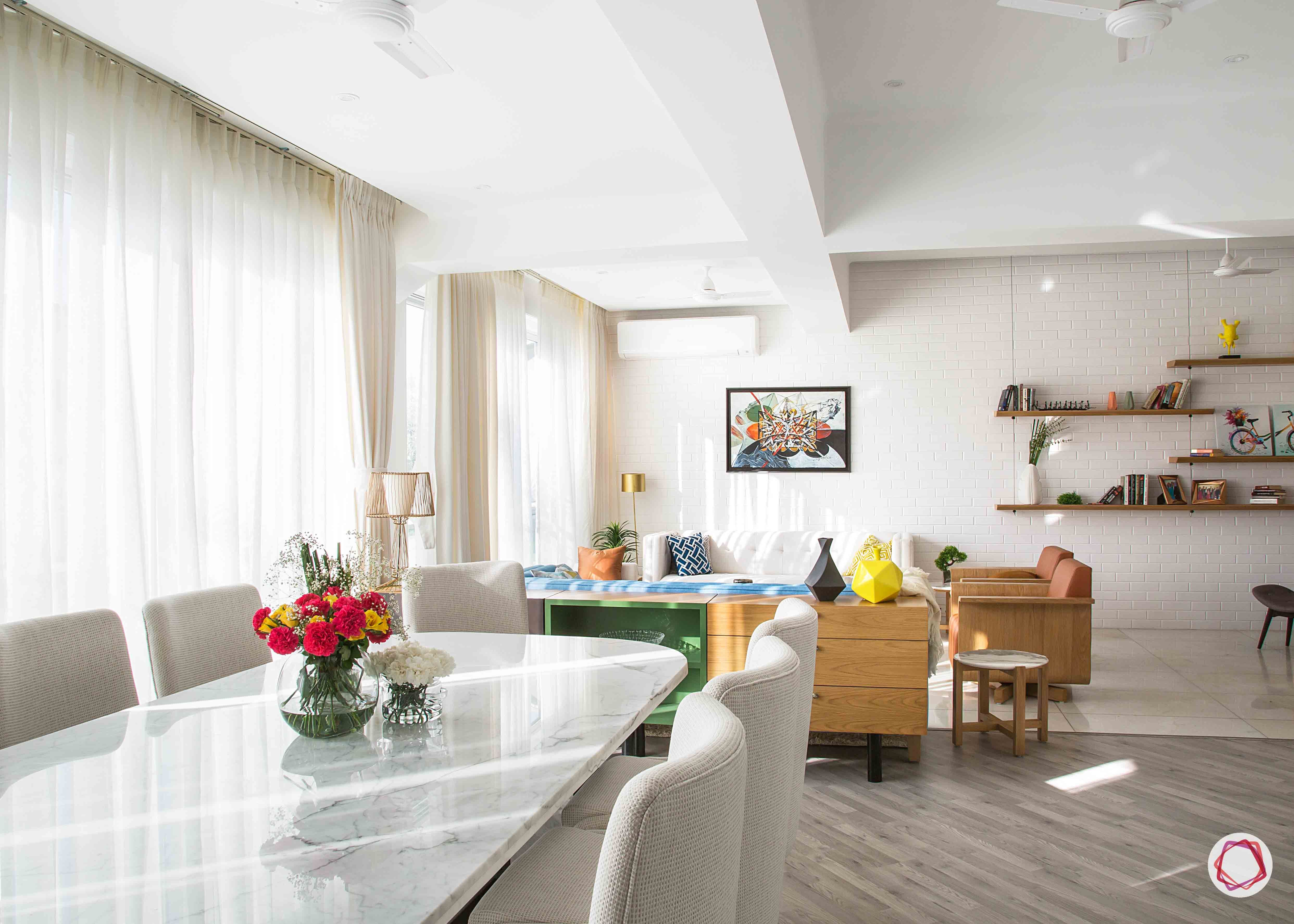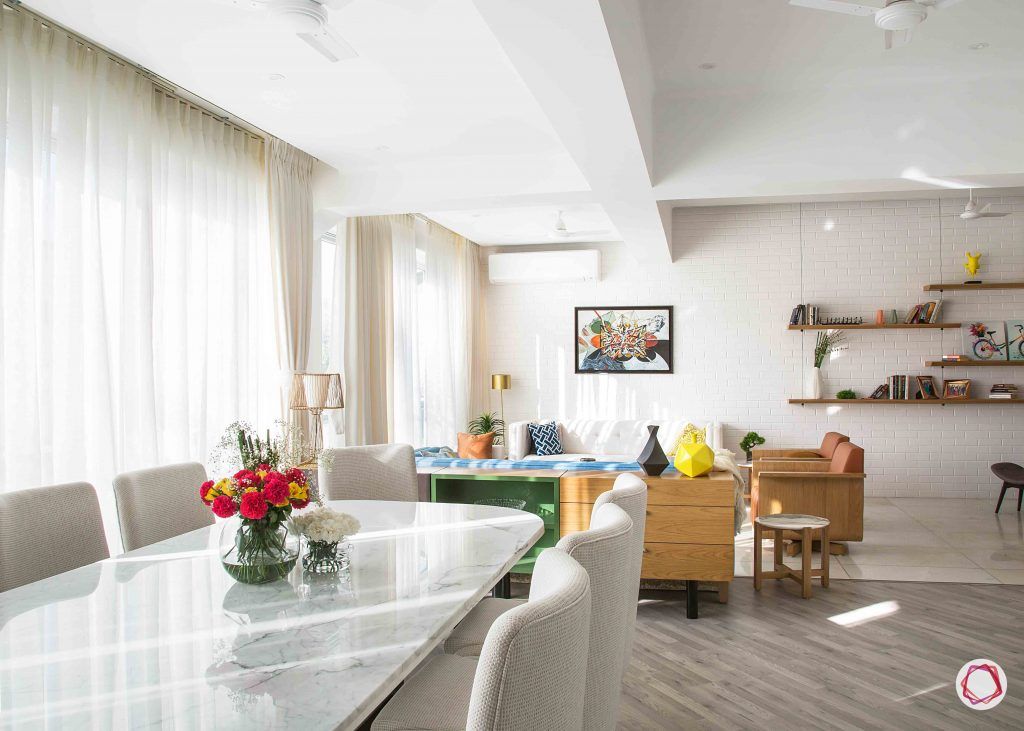 If you've ever been to any of the Scandinavian or Nordic countries, you're probably familiar with their dark winters as well as their really sunny summers (24 hours at some places). The windows in Scandinavian are large and unobstructed to let in maximum light. For more tropical climates like India, you can stick to sheer curtains or blinds for night time (which will also provide privacy).
Scandinavian Design Idea #2: Paint it all white (or a little grey and pastel)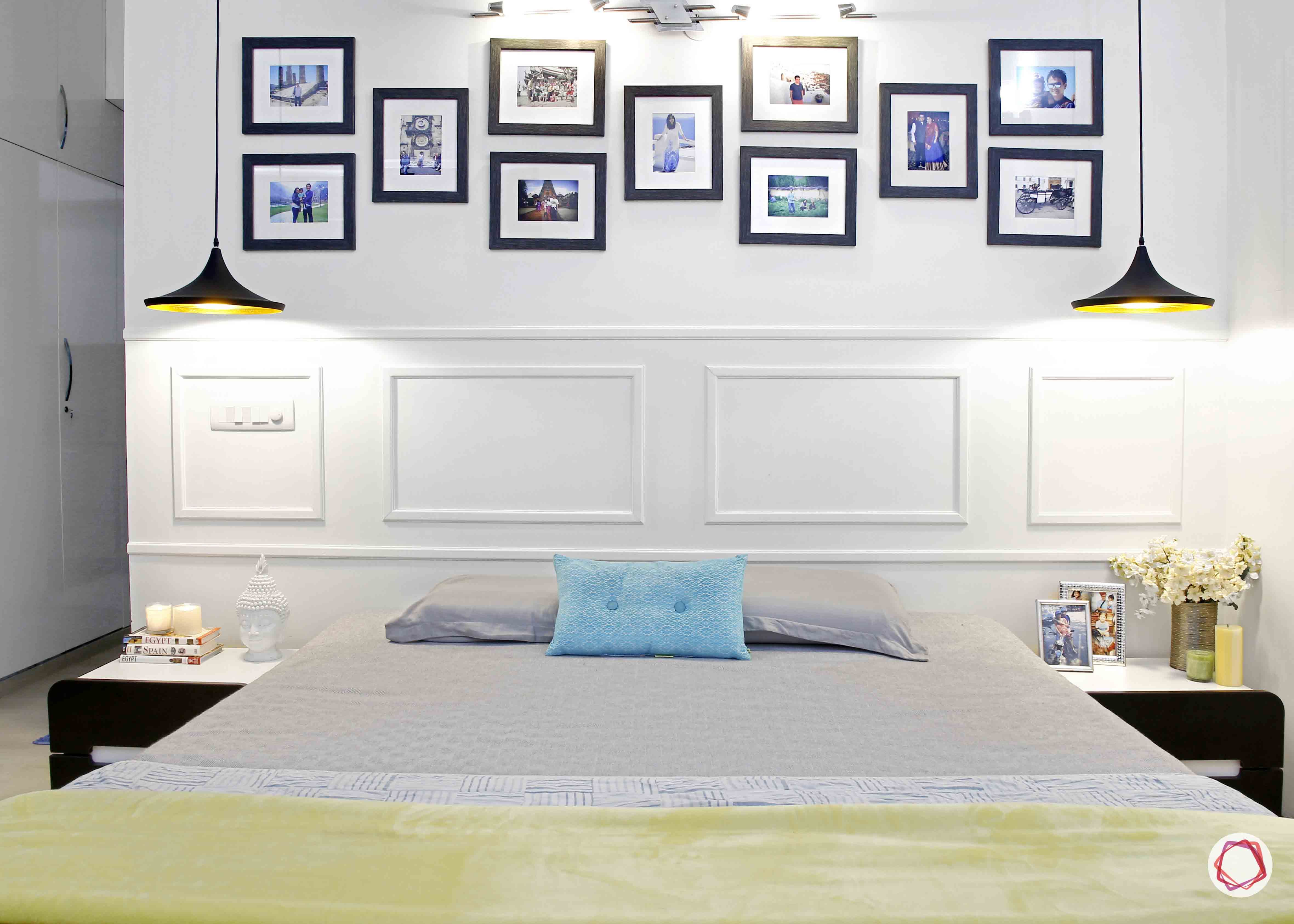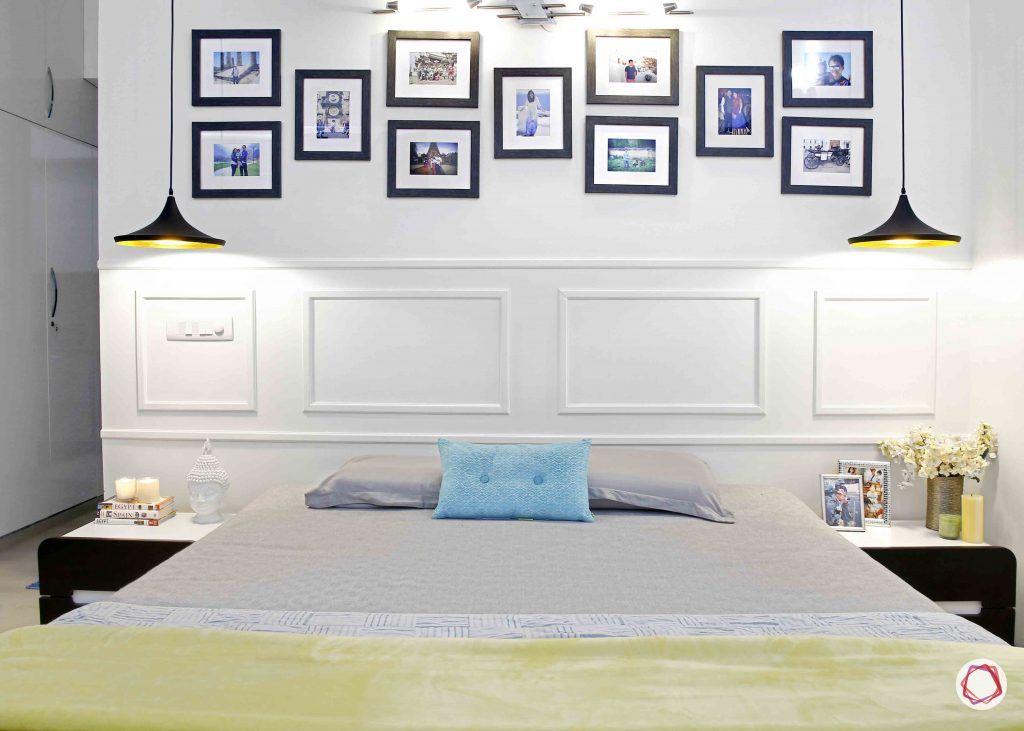 White maximizes light and can be spacious, airy and cheerful instead of cold and sterile, as many might think. All you have to is to bring in the right accessories and accent colors. Scandinavian style interiors include elements such as floors painted white at times, but you could also go for bright neutrals, grey and pastels.
Scandinavian Design Idea #3: Bring the plants in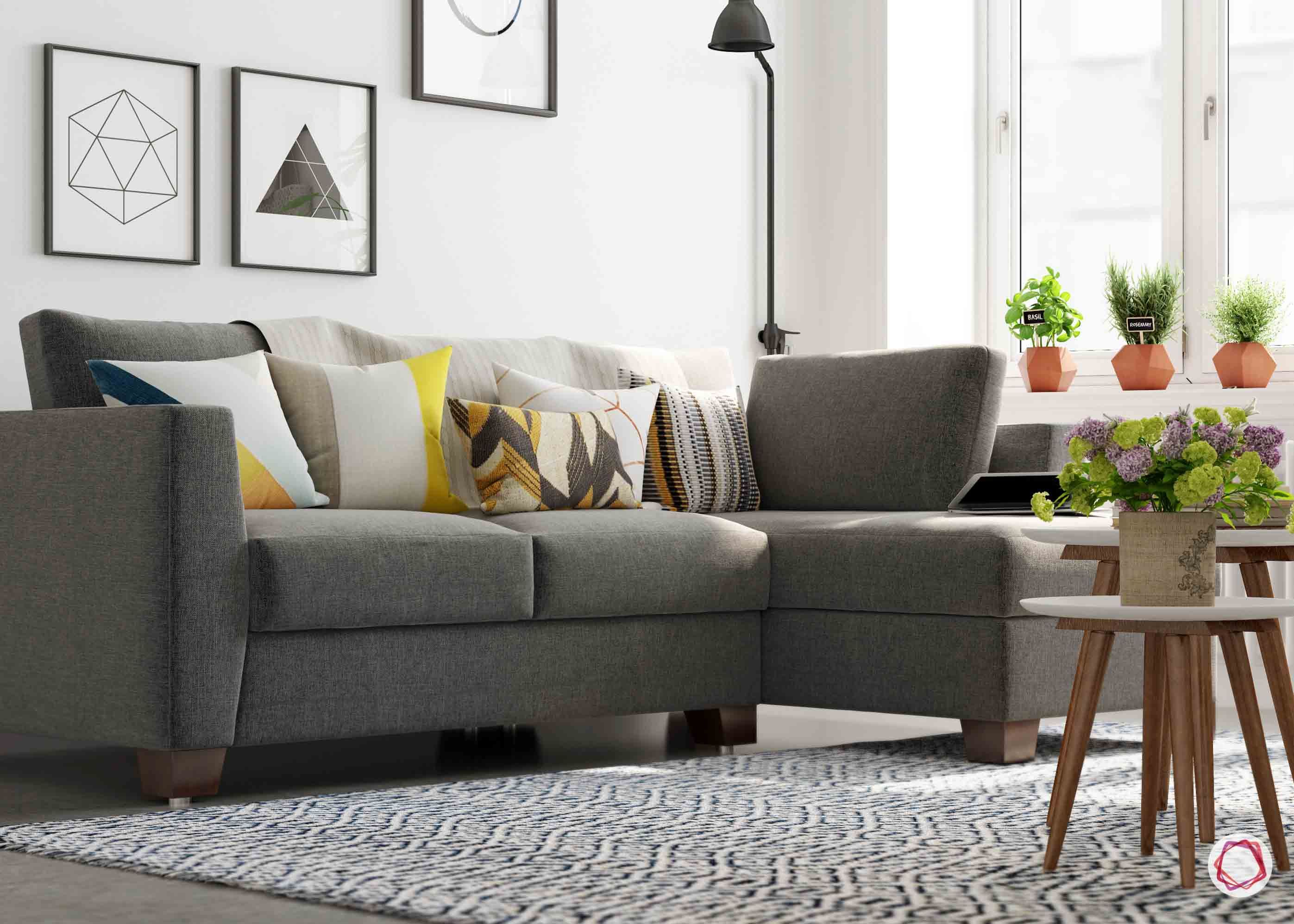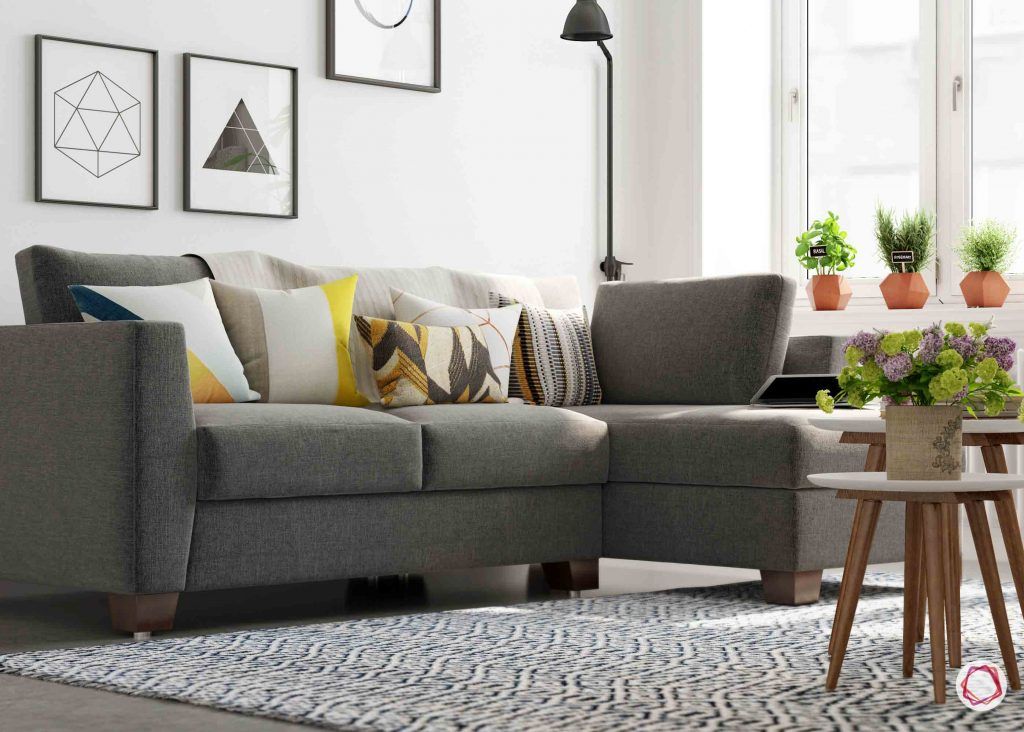 Nature plays a vital role in the scheme of Scandinavian design. And one way to show that love is to bring your plants indoors and use them as an essential part of your décor. You could go as far as making the plants as focal points of your spaces.
Scandinavian Design Idea #4: Use wooden finishes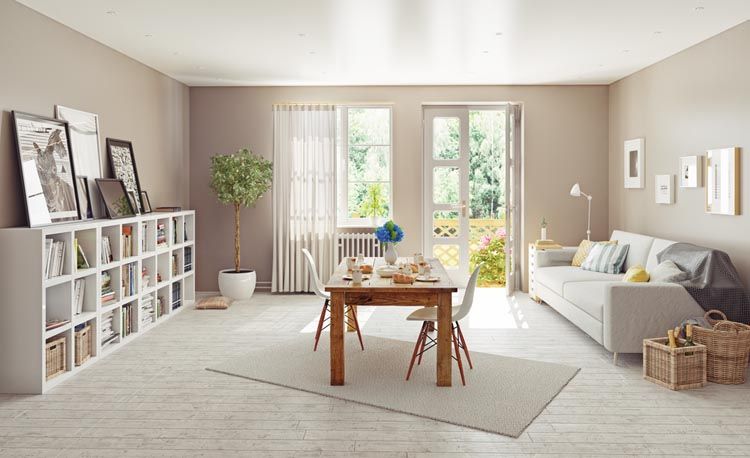 An important component of a Scandinavian home is natural wood. The wooden floors can be painted white or light timber like teak. The material will definitely add warmth to your home. Chuck the wall to wall carpet and only go for area rugs where needed.
Scandinavian Design Idea #5: Declutter and organise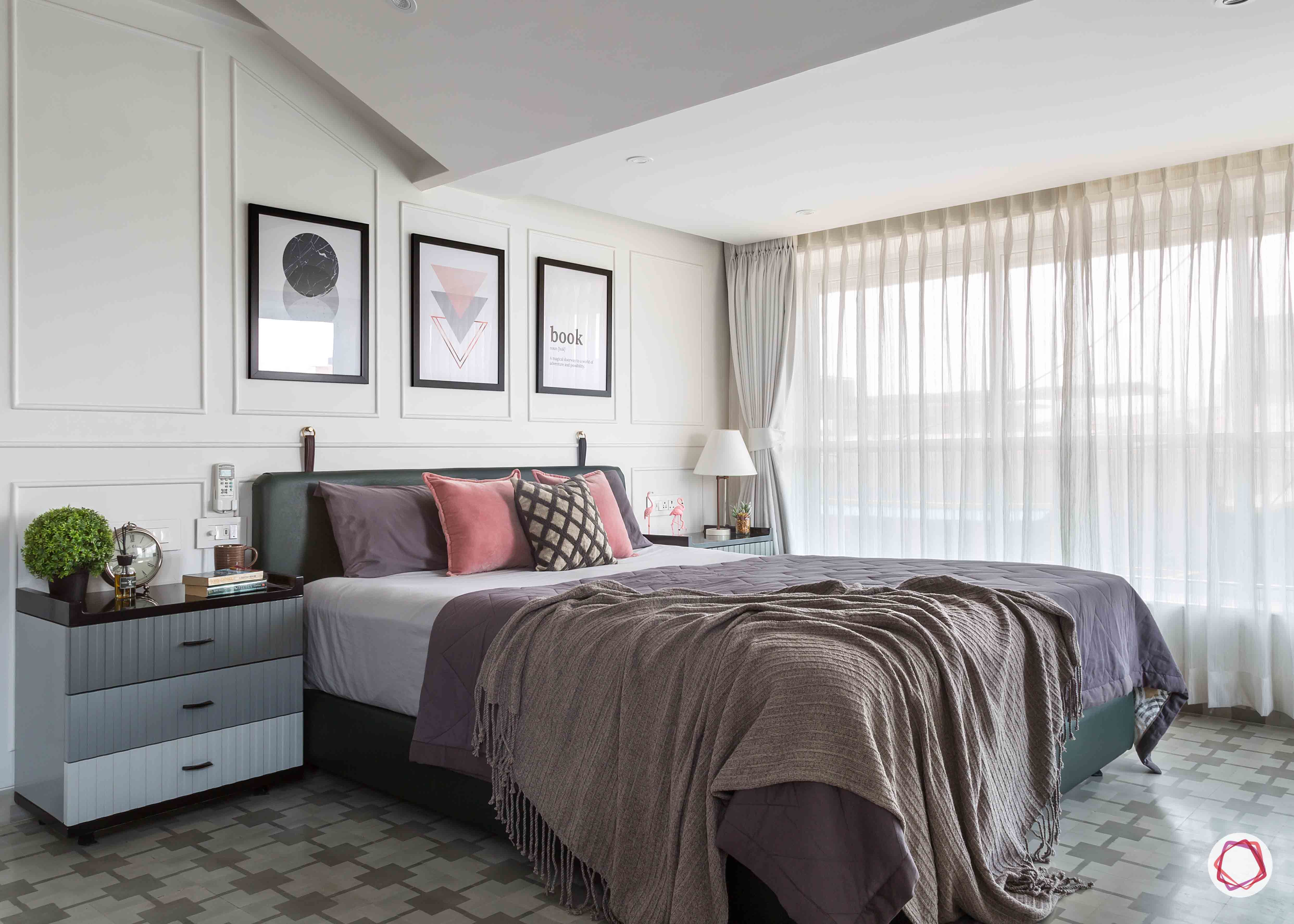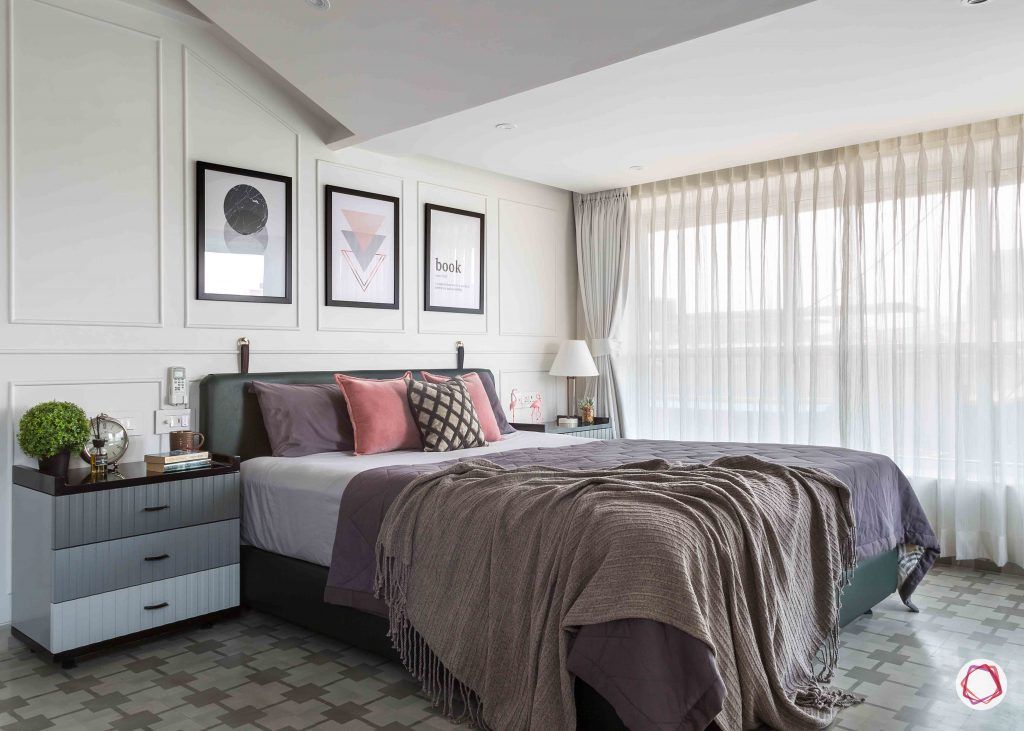 For a truly Scandinavian style home, you have to keep clutter at bay. The only way to do that is to keep things organized. No, you don't have to hide everything away behind drawers or in your closet – use baskets and bins to keep it all tidy.
Scandinavian Design Idea #6: Choose accent colors and patterns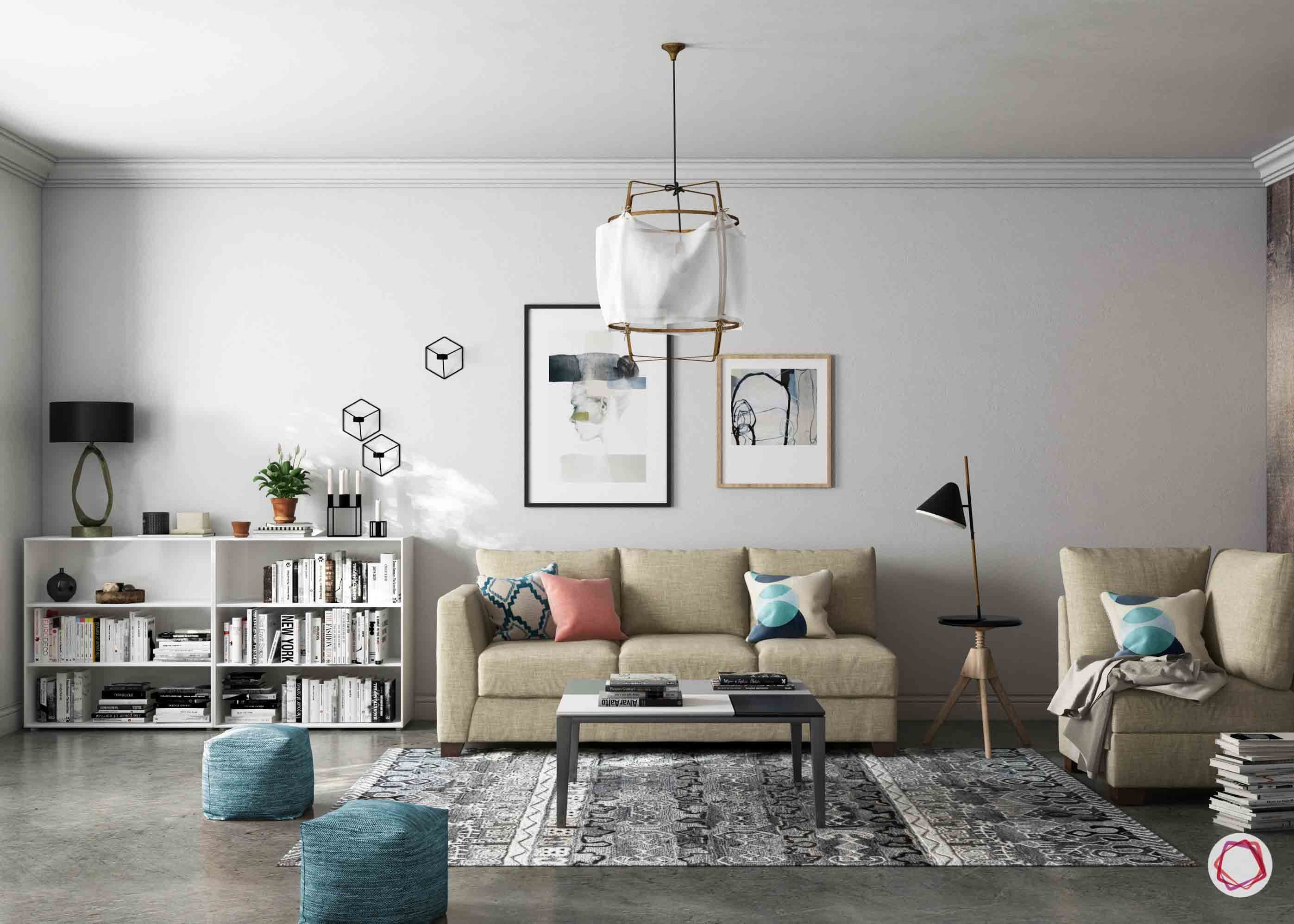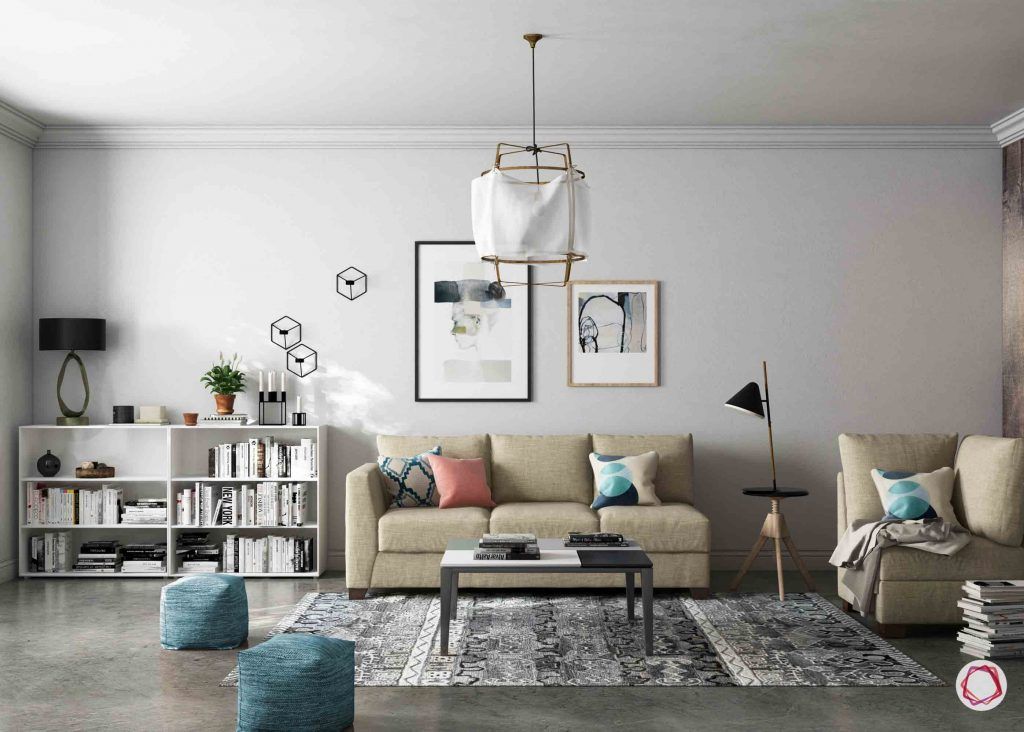 Scandinavian is anything but sterile and boring. Yes, the style encourages the use of love white but also incorpoates colors and patterns used as accents. You can pair pastels alongside hints of neon or bold patterns. Colour-coordinated accessories are also central to this design style.
Scandinavian Design Idea #7: Pick natural materials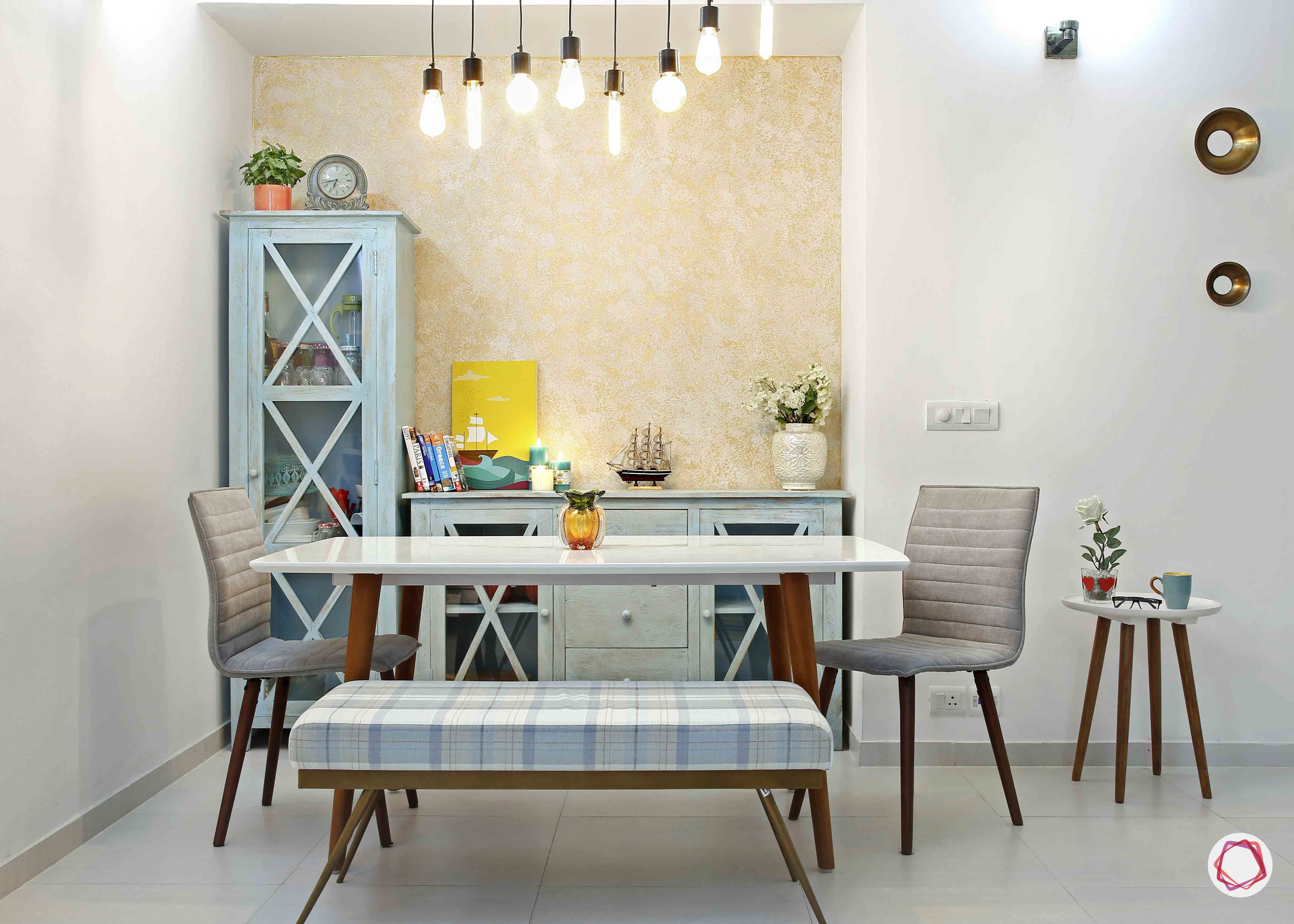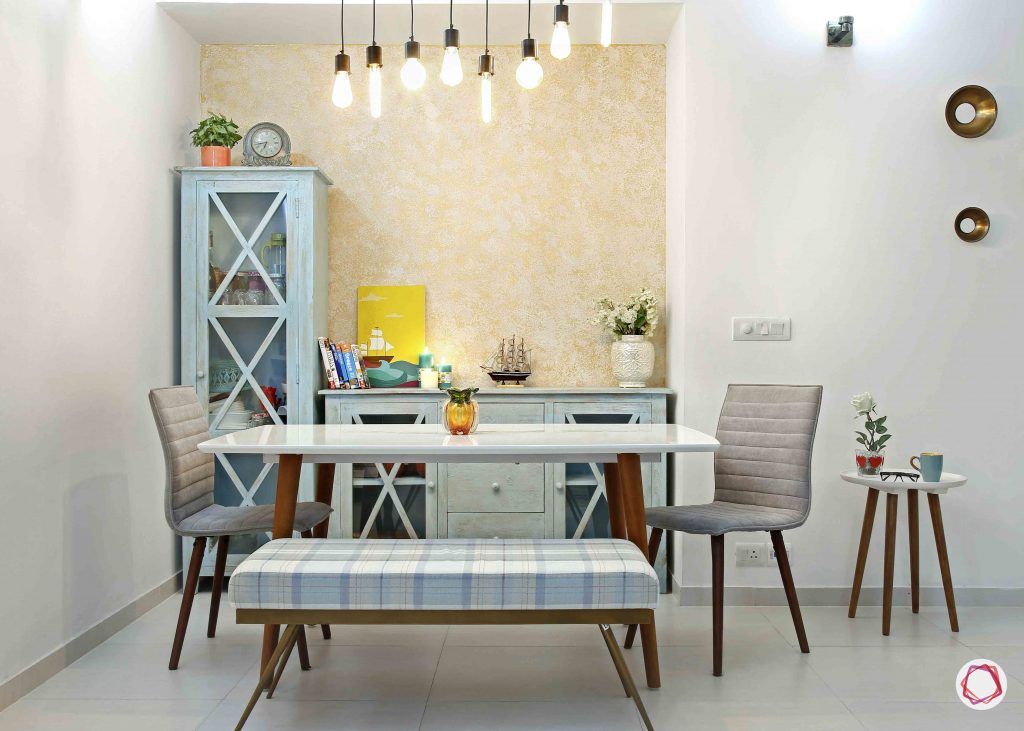 Whether it is wood on floors or cotton, linen, wool and fur in furnishings – take the natural and if possible eco-friendly route in your choice of materials.
Scandinavian design is highly functional but beautiful at the same time; it essentially comprises straight and clean lines. Keeping things simple and sticking to the minimum is the key to creating a home that truly embodies this style.
If you are enamored by the Scandinavian design elements, explore A Gurgaon Home That Mirrors Well-Traveled Taste.
Tour this Scandinavian-style Mumbai home:
Send in your comments and suggestions.
— editor@livspace.com