Your firsts are always special. When you move into a new home, the living room design is a priority to make your home presentable to guests. So here are the basic needs you need to cover. These are also great options if you're working on a budget and want to keep it minimalist and simple.
Comfortable Seating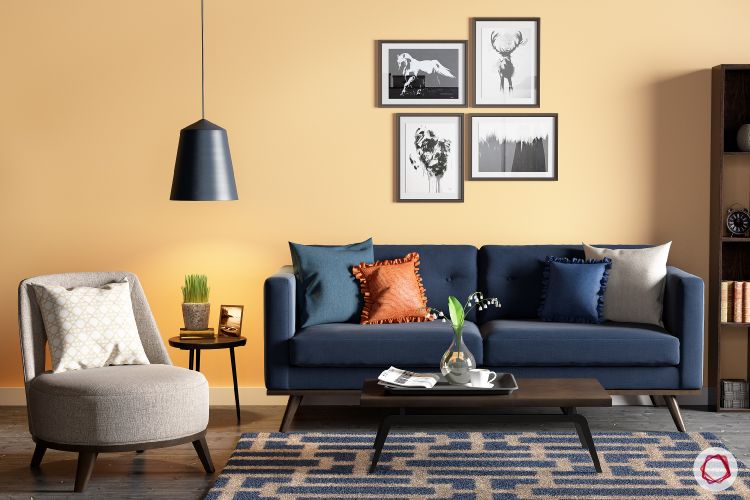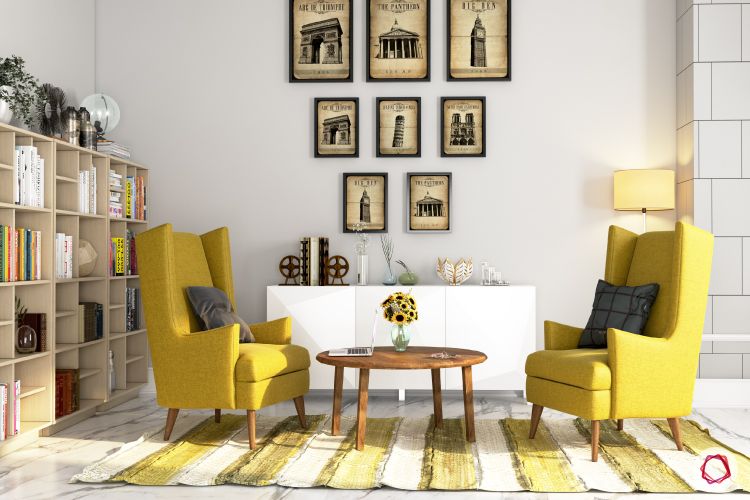 The main element of a living room is the seating. This is a common place that you usher guests to or even spend time watching TV or with family. So start by finding a sofa or set of chairs for comfort. If you're a couple a loveseat can work great. For bachelors, recliners or upholstered chairs can also do the trick. However, if you have guests over frequently, it's better to consider a sofa.
Sturdy Centre Tables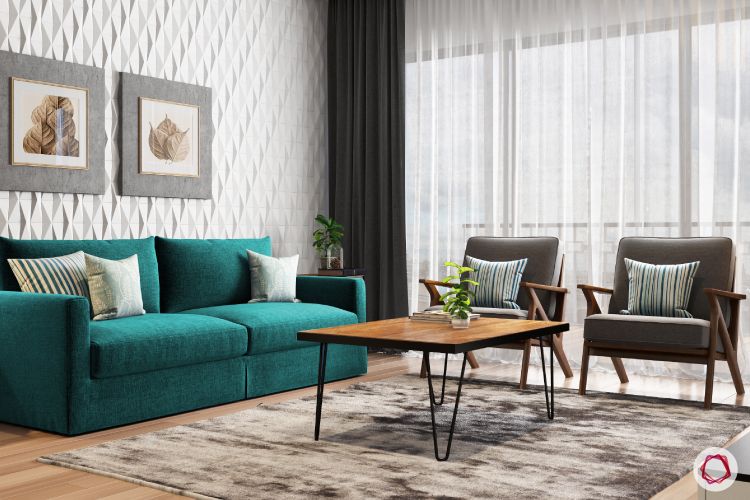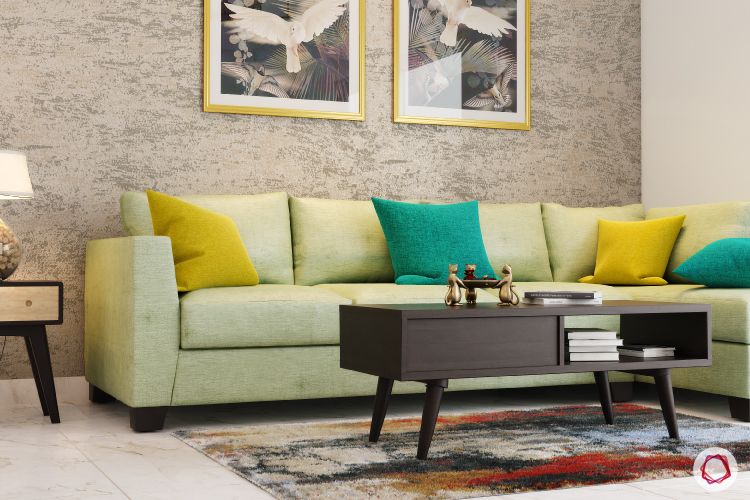 You may feel having a centre table is a luxury, but it is a basic necessity. If you were to serve tea to your visitors, this simple table can hold your trays and goodies. It's not necessary to find a centre table only, even a coffee table works. You also find options of a coffee table with retractable seating to make things easier and compact. During game nights, this table can be much more fun and cosy.
TV Units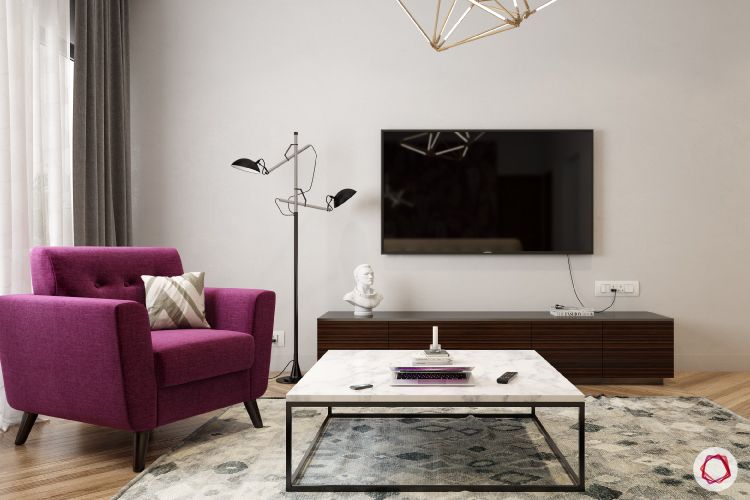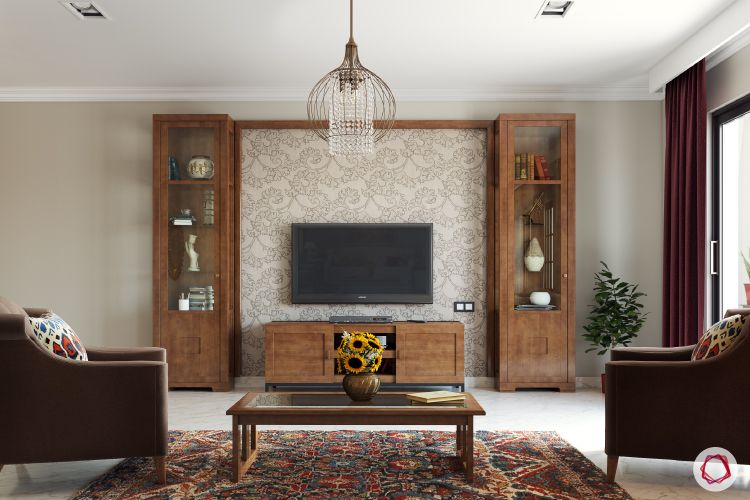 Even though the some feel this is an outdated element, TV units can be ideal if you don't have a separate home theatre room. It can also double as a display rack or a simple storage unit to stack all your magazines and other essentials. So whether you have a TV or not, a storage unit is a must.
Bright Lighting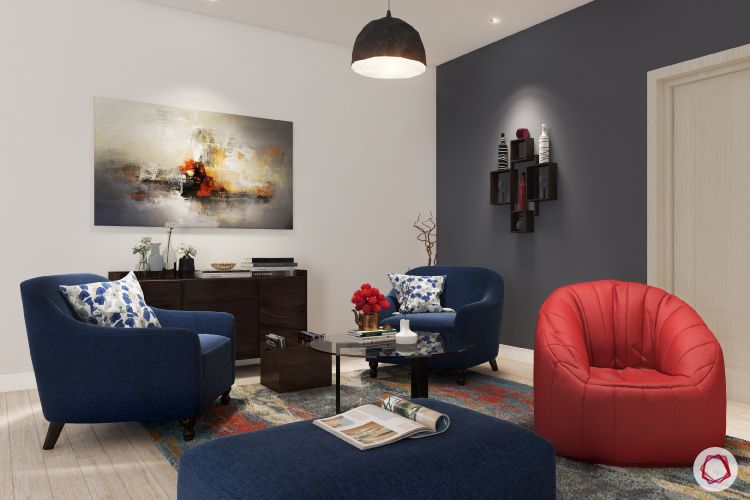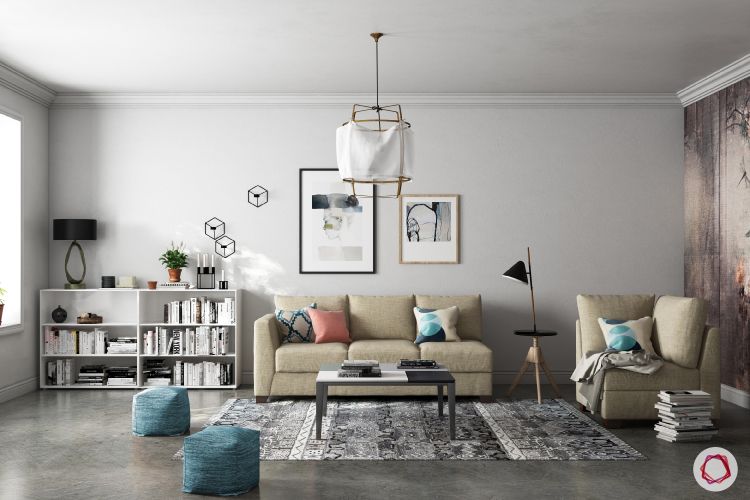 No design is ever complete without lighting. The options to light up your living room are plenty from pendant lamps to huge floor lamps. However, make sure you comply with providing an ambient source like recessed lights, pendant lights or chandeliers. The other lighting options are mostly to set the mood and add to the decorative appearance.
Cosy Elements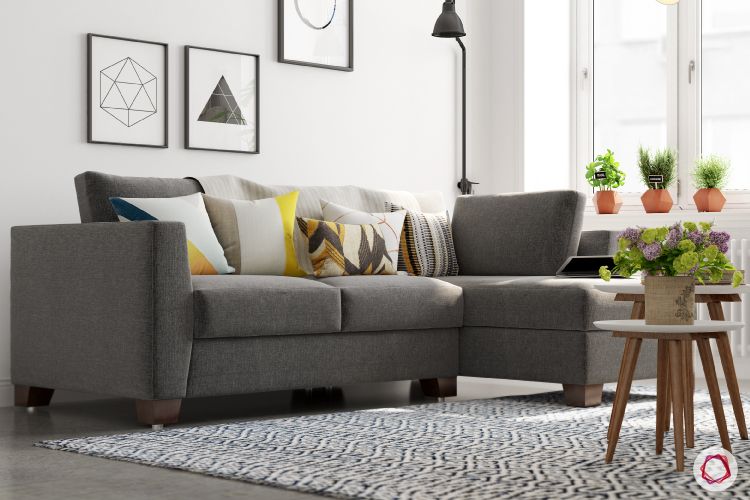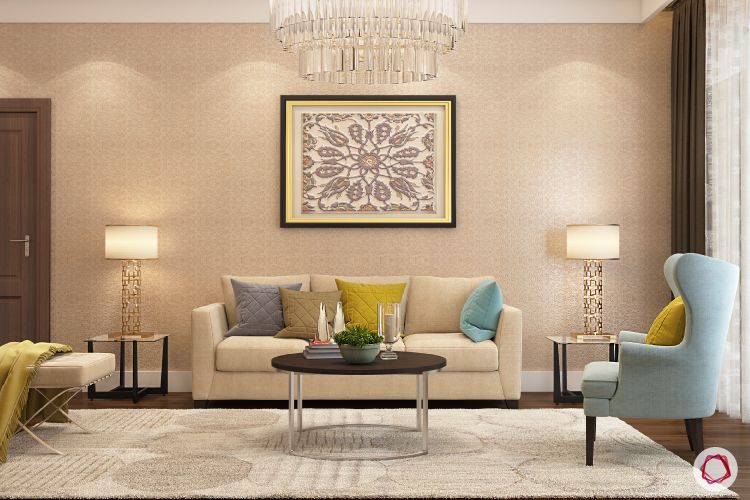 Now to make the room feel comfortable and cosy add area rugs, pillows, throws and so on. These are like finishing touches to give it the snug feel of home. Curtains and blinds can give you privacy from nosy neighbours.
Decor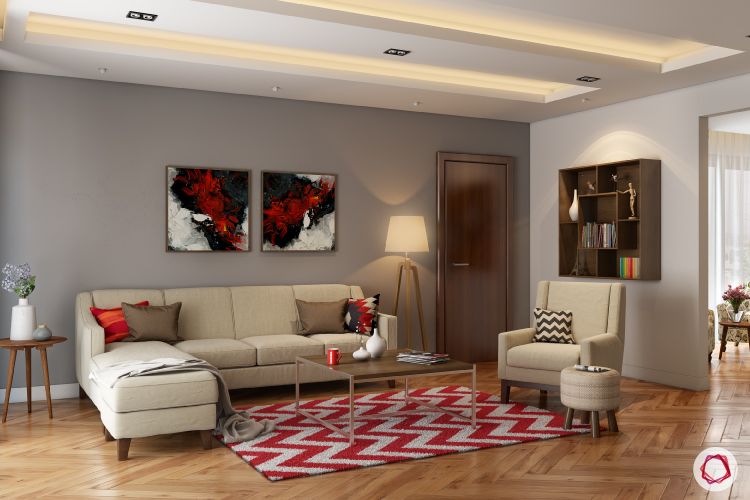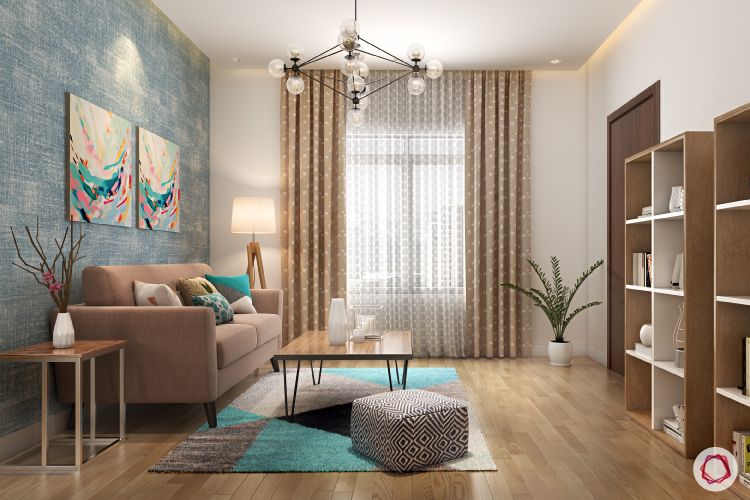 Just because this is your first home or you're working on a budget doesn't mean you can ignore the decor. Personalise the space with memories, statement artwork that you appreciate or even decorative accents that you like. Your living room should be a reflection of your personality.
If you've aced this stage, then you must try the correct Sofa Placement Tricks. Let us know how your living room is done up.
— editor@livspace.com