A sofa is the most sought-after seating option in the living room. With its sink-in feel and enveloping nature, it can instantly be warm and welcoming. Once you've chosen the right one, placing it neatly is another task altogether. Here are some tips on sofa set arrangements you can refer to.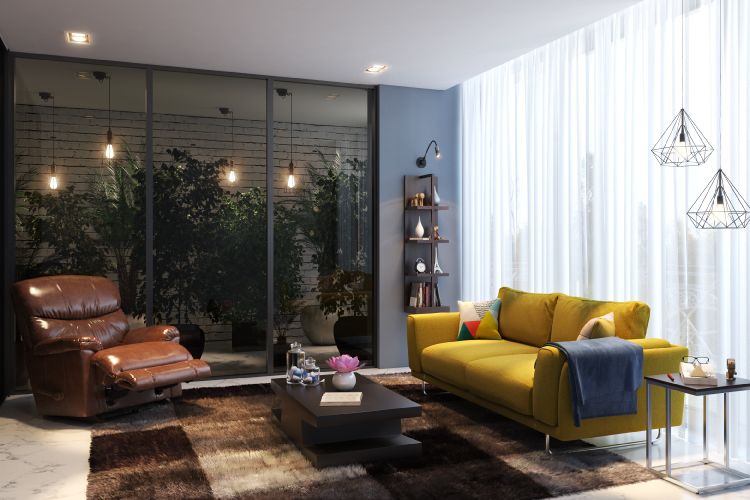 Sofa Set Arrangement #1: A Focal Point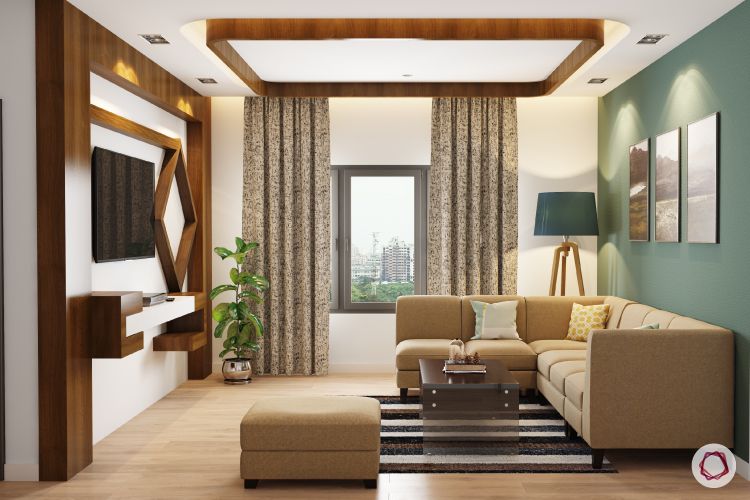 Remember what Joey said in F.R.I.E.N.D.S.? "You don't own a TV? What's all your furniture pointed at?" He has a point! Ideally, choose a centre point towards which your sofa can face. In most cases, this is the TV unit. However, if you don't have one, create a focal point which can be facing towards the balcony or the door of the room. In this way, you allow enough gap for visitors to usher themselves to the seating area.
Sofa Set Arrangement #2: Symmetry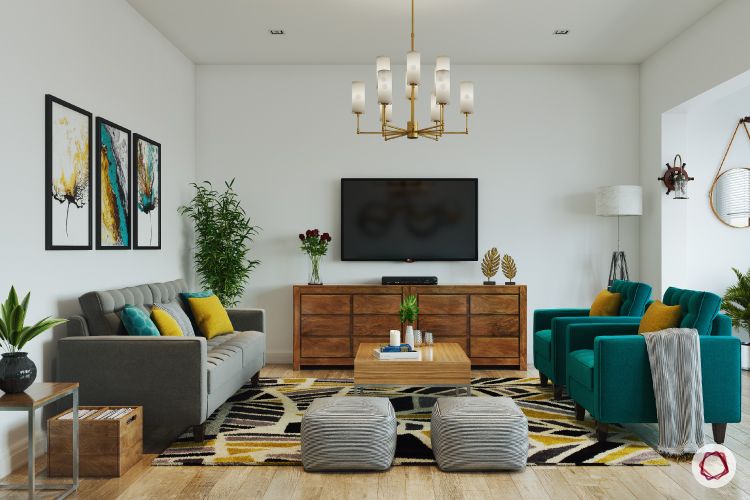 The beauty of a living room lies in getting the balance right. If you have a TV unit, then place a three-seater sofa opposite it and two single seaters on each side for the perfect symmetry. However, in case there is no focal point, balancing the heavy couch with two chairs facing it can do the trick. A sectional also can come to your rescue, as you don't have to place many chairs around.
Sofa Set Arrangement #3: Movement and Flow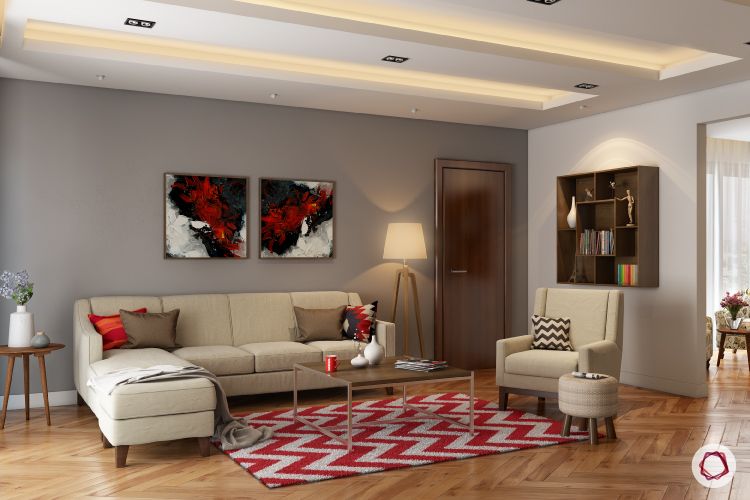 Your sofa should be arranged in a way that it doesn't obstruct movement. So avoid close-knit positions where a person might have to struggle to enter the seating. Also, avoid placing the sofa near the doors, traffic areas or with its back view to the main entrance. A setting should be instantly welcoming, thus a free-flowing order is the best you can opt for.
Sofa Set Arrangement #4: Corners and Walls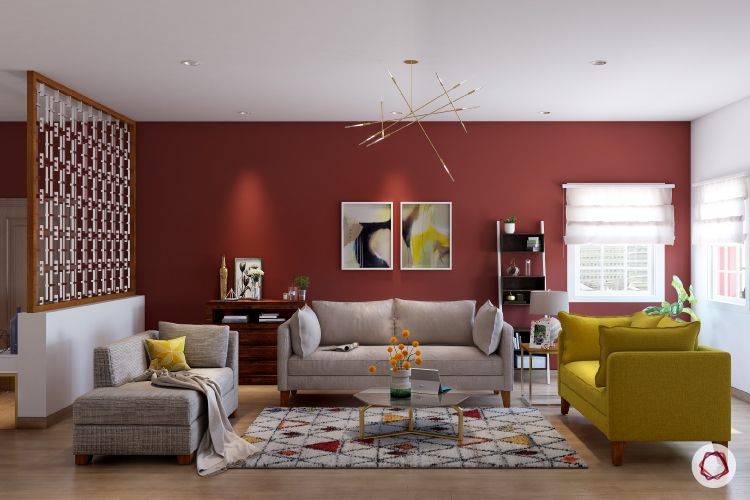 Since sofas appear heavy, our first instinct is to push them to a corner or line them with the wall. However, if you give some gap between the two, your room feels airy. However, for small rooms, it is better to push it against the wall.
Sofa Set Arrangement #5: Dealing with Sectionals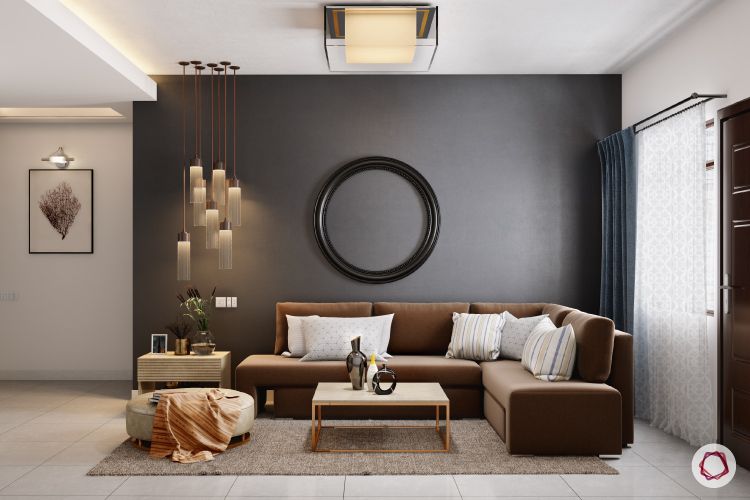 Sectionals can seem to be difficult to place because you can't have a symmetrical arrangement. But a plus point of a sectional sofa is that it doesn't require more add-ons. You can place them in any way and they balance two sides perfectly. They can also act as a divider if you have a living-cum-dining room.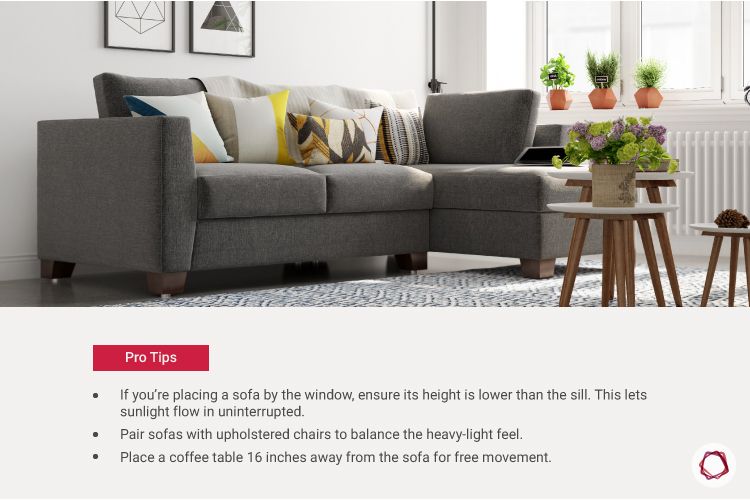 Now that you have a guide to arranging your living room. Let us know how this trick worked for you. Read this for more ideas on how to set the living room for big families.