Sofas are one of those key pieces that can anchor a room and enhance the overall setting. But the hard part is styling bold coloured sofas, while light coloured pieces demand maintenance.
This is one of the reasons why grey sofas are popular. But grey isn't exactly exciting. The smart way of choosing a sofa colour would be anything that is easy to maintain and has a style quotient; blue sofas will definitely not disappoint. Like grey sofas which have consistently proven to be a popular choice, blue sofas are also low maintenance, while being stylish and chic at the same time.
Scroll down to view a selection of blue sofas that can perfectly work with your decor, be it sumptuous or simple.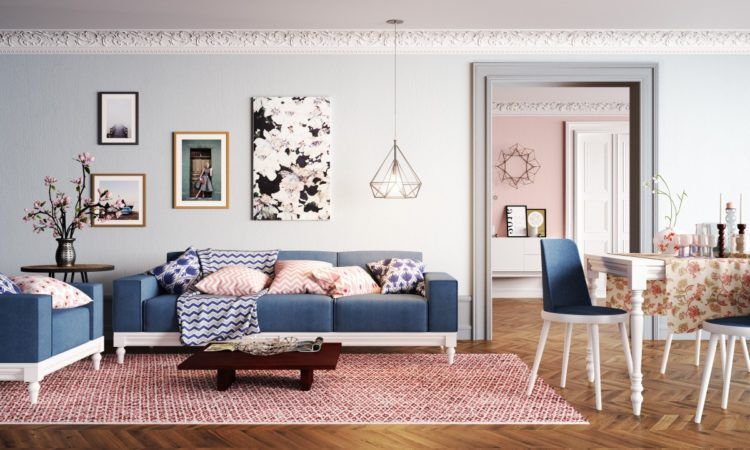 The mid-century style sofa in this living room creates a visual contrast with its blue tone when set against the pastel walls. This stylish sofa almost looks like it's made of marshmallow dip-dyed in indigo. Its sleek frame balanced on beautifully crafted spindle legs perfectly gel into the modern classic theme of this living room.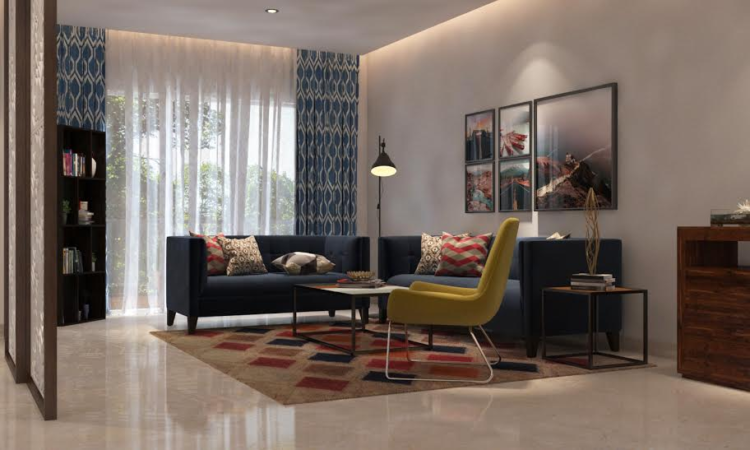 Dark blue is a highly desirable tone since it radiates regality. This navy blue sofa anchors this modern living room which has white walls and marble flooring. The liberal use of geometric shapes on the furnishings, the accent chair and artworks add panache to this room, but the nucleus of the space remains the sofa.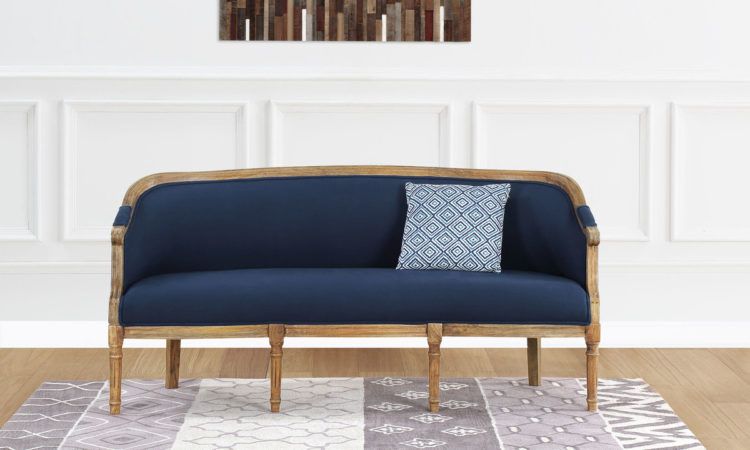 With a refined balance of both opulence and style, this luxurious sofa with its fluted legs and swoop arms is a classic addition to an entryway or living room. An exemplary of antique sophistication and fine craftsmanship, the fine quality fabric in blue and neatly piped trimmings of this sofa can complement any Victorian or formal living room.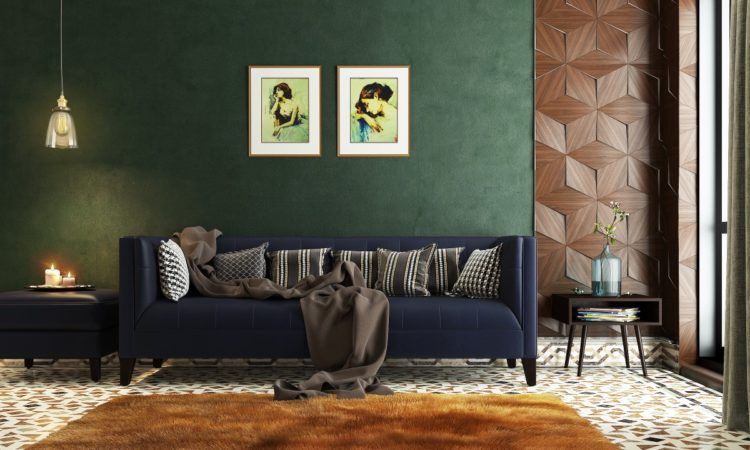 Blue is usually referred as the colour that exudes refreshing coolness. Hence it can help create a relaxing ambiance when used in interiors. In this living room, the paneled mid-century style sofa plays in unison with the rich textures of the wall and the flooring, creating a languorous environment.
Blue can lend itself beautifully to creating a serene environment, but when it's translated into rich upholstery in dark tones, it can exude regality and luxury. Blue sofas are versatile enough to complement different decorating styles and colour schemes, therefore, get yourself one and see how it changes the mood of your room.