When you put together your living room furniture, the first thing that comes to your mind is the layout — which way should your furniture point? How should you place your sofas? Should you add other seating options? Once you know what you want your living room to look like, it's time to narrow down on the seating options to create a cozy space. People are rapidly ditching the traditional sofas for more quirky and offbeat furniture for their living rooms. You can opt for so much more that will make your room look unique and fresh.
Read this to know what are our favourite living room seating furniture picks.
Living Room Furniture for Seating #1: The obvious, with a twist!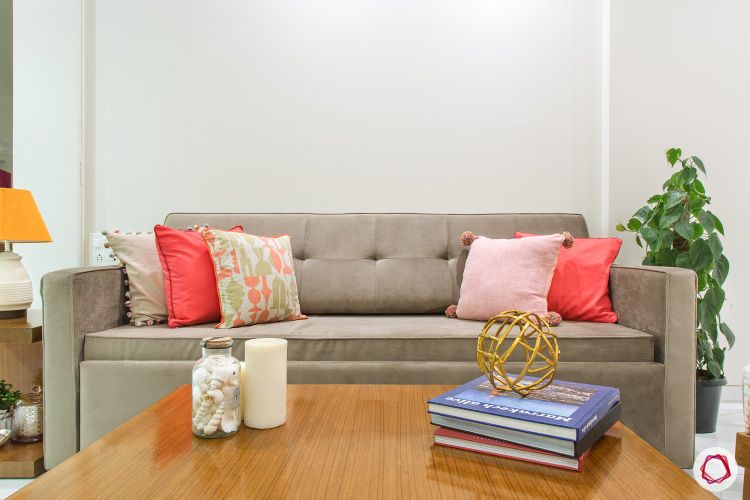 Before you get rid of your sofa for being too conventional, think practically. A sofa is a prerequisite in Indian living room setting, giving you a large space for family get-togethers! You can still be different and opt for the less traditional styles and go for trending colours like ice-cream shades. Or you can pick up a plush but muted shade to adapt with any decor changes in the future.
Living Room Furniture for Seating #2: Swing in!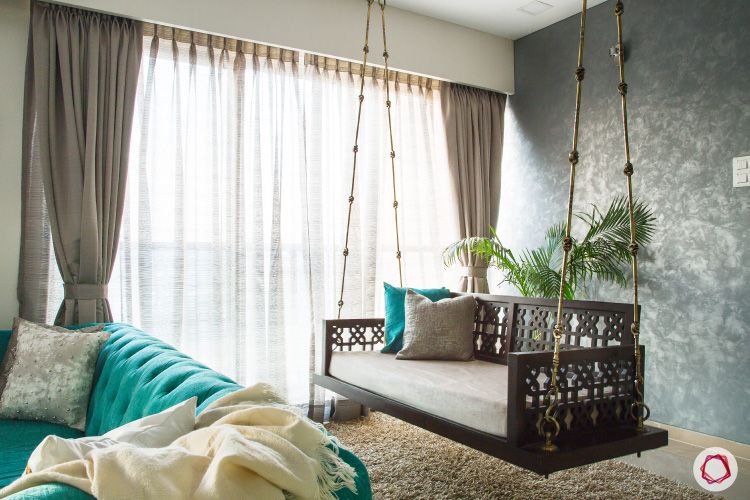 Did you know that a swing is not just a good addition for the balcony or the garden? You can have a sofa-cum-swing as a part of your living room furniture as well. With the right kind of suspenders, you can make this seating idea work for any kind of living room. It adds a nostalgic feel to the room.
Living Room Furniture for Seating #3: Add Accent Chairs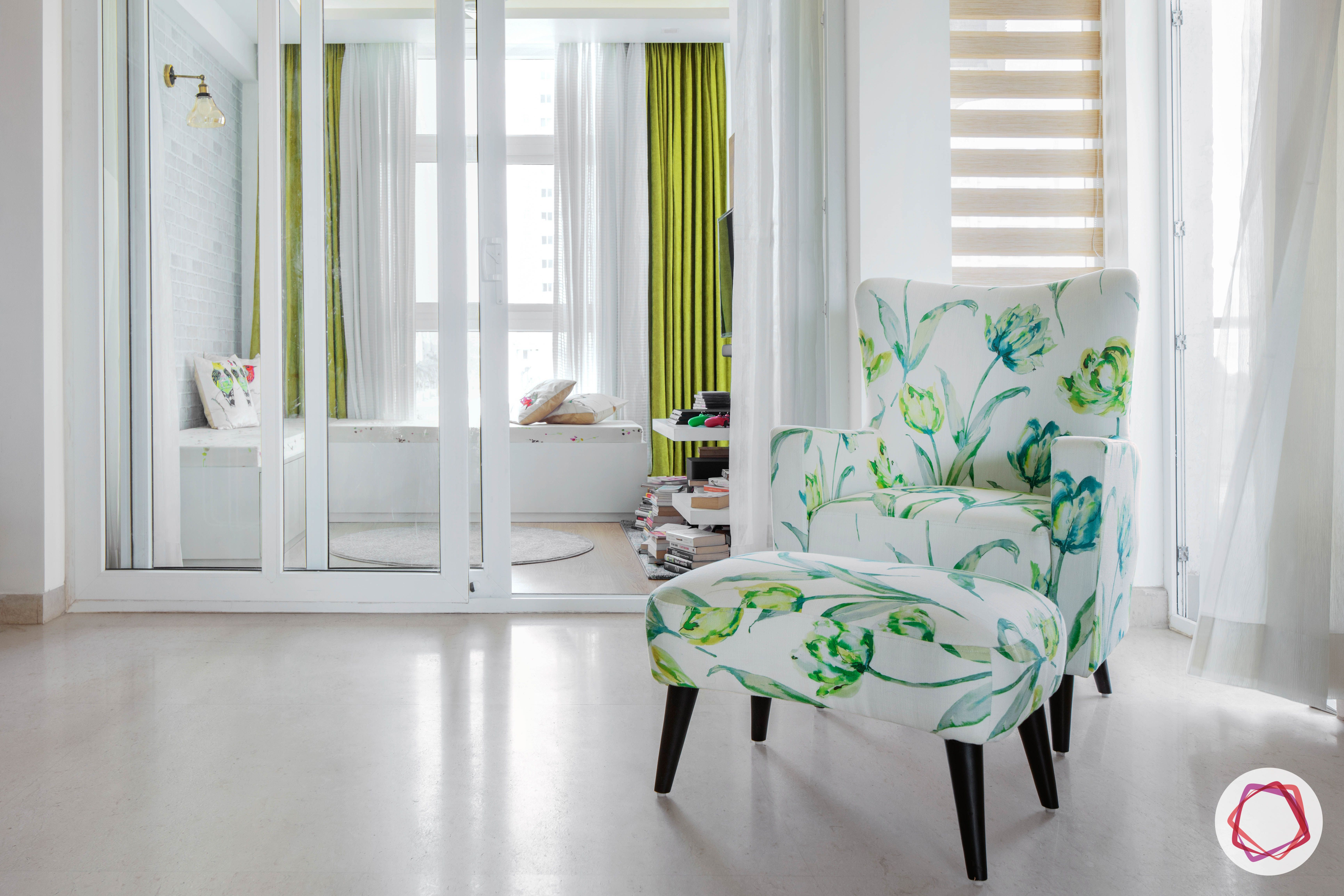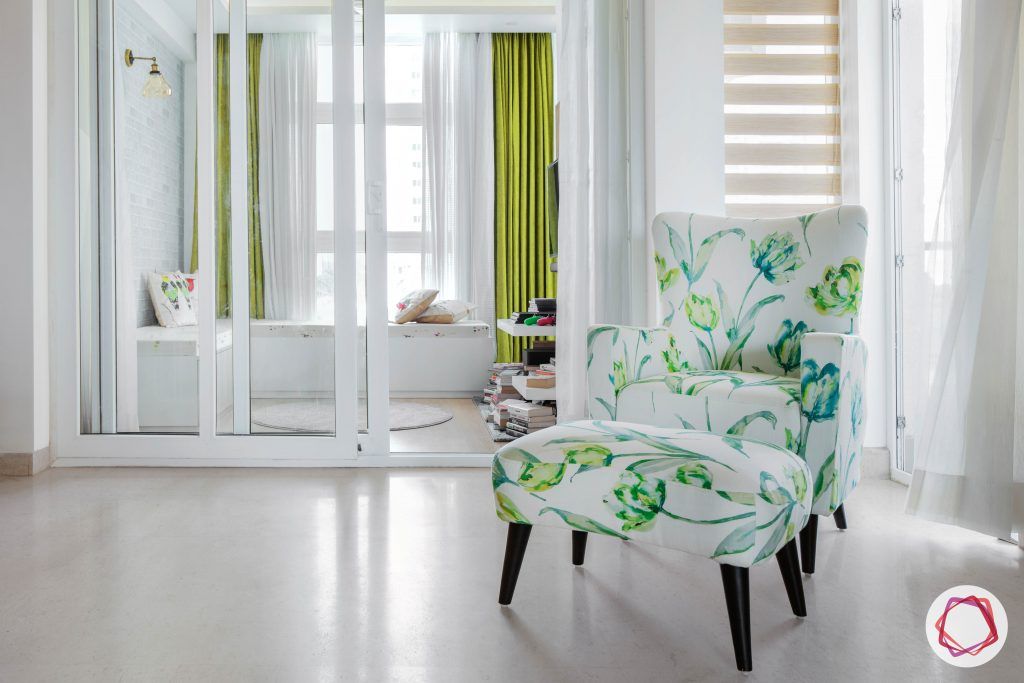 Accent chairs are such a rage! You can embellish your living rooms with all kinds of accent chairs, depending upon the design style used in that area. From pop colours to abstract prints and from wingback to arm chairs, there are plenty of options out there. You will be spoilt for choice and your living room will enjoy the variety!
Living Room Furniture for Seating #4: Think daybeds!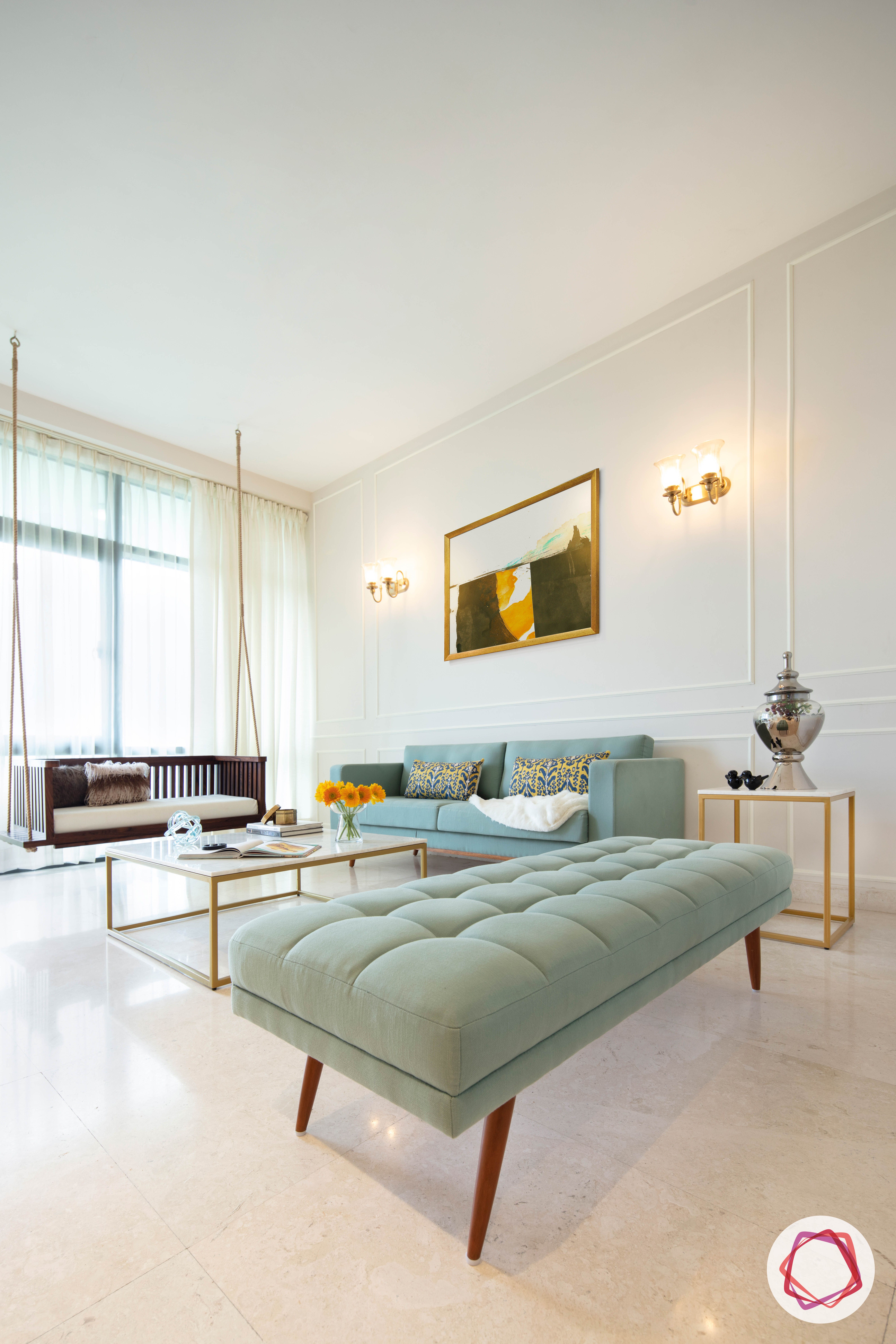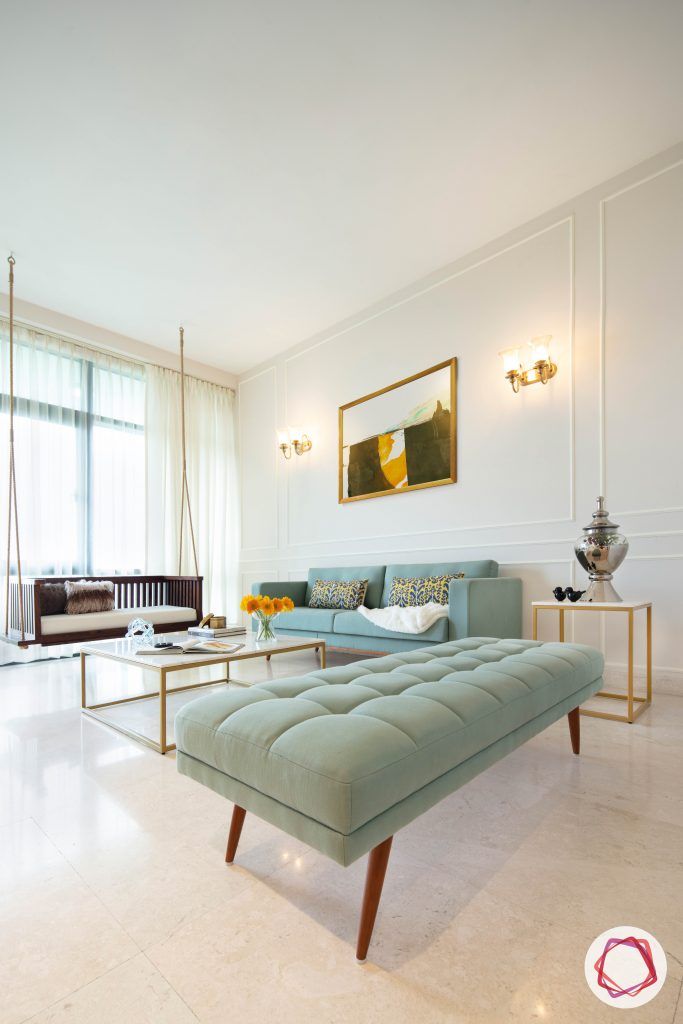 Daybeds work perfectly well as living room furniture. When you want to add unique seating to your living room and not compromise on the sitting space, then daybeds are your go-to option. This is a smart solution to a tiny living space, which can be styled with pretty pillows and throws and be utilised as an extra bed, when required!
Living Room Furniture for Seating #5: Pouf it!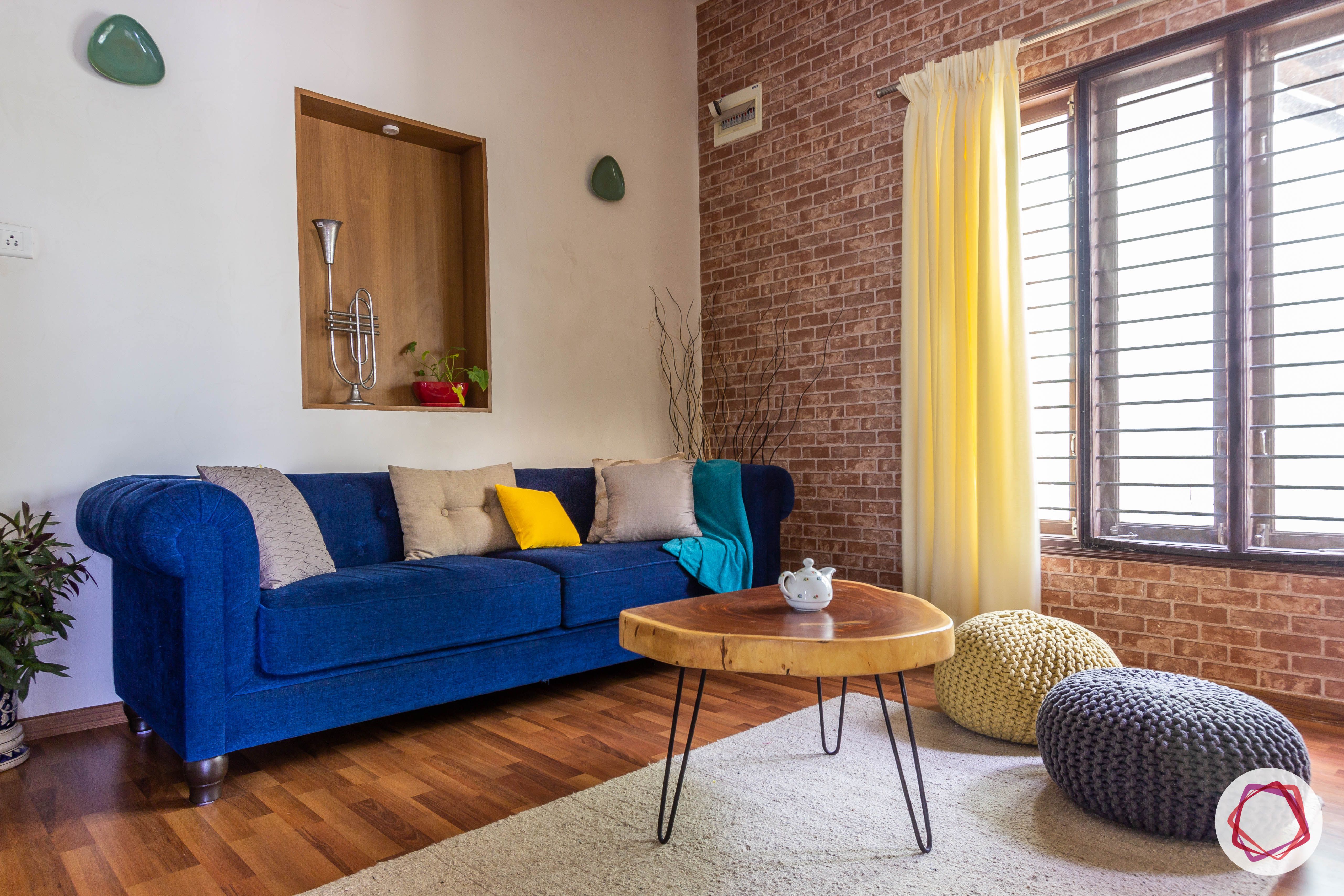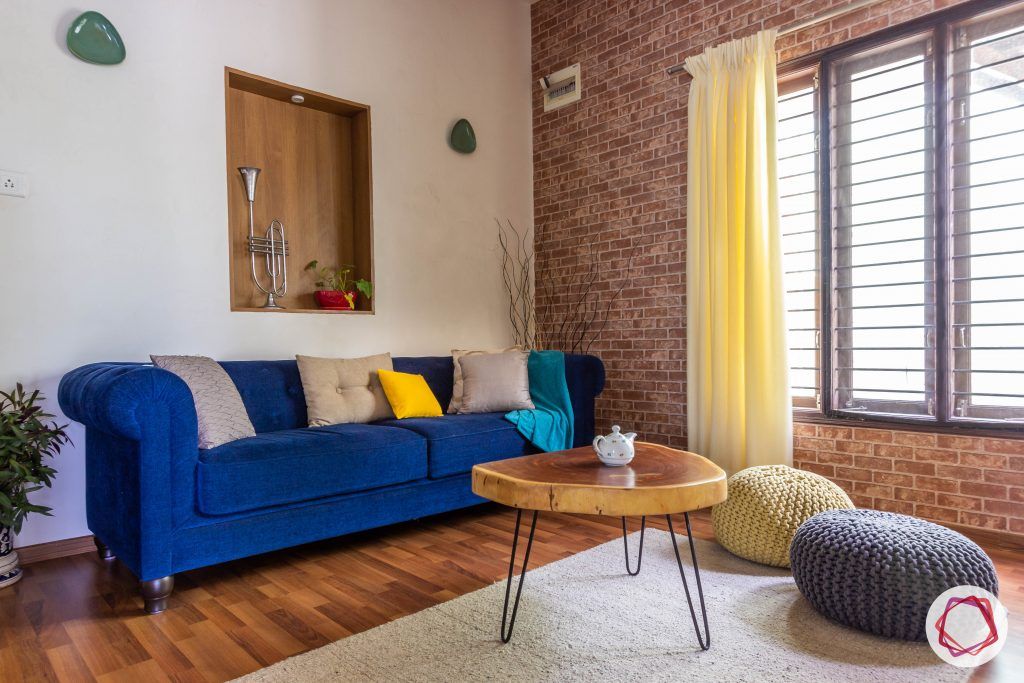 When you are a fan of casual or Bohemian seating, then poufs are your best bet. These cute little things can be placed and moved around the living room as per your convenience. Poufs come in various colours and sizes and are fun to have as living room furniture. You can also experiment with floor cushions that look lovely as casual seating! Poufs will double up as a leg rest too!
Living Room Furniture for Seating #6: Ottomans to the rescue!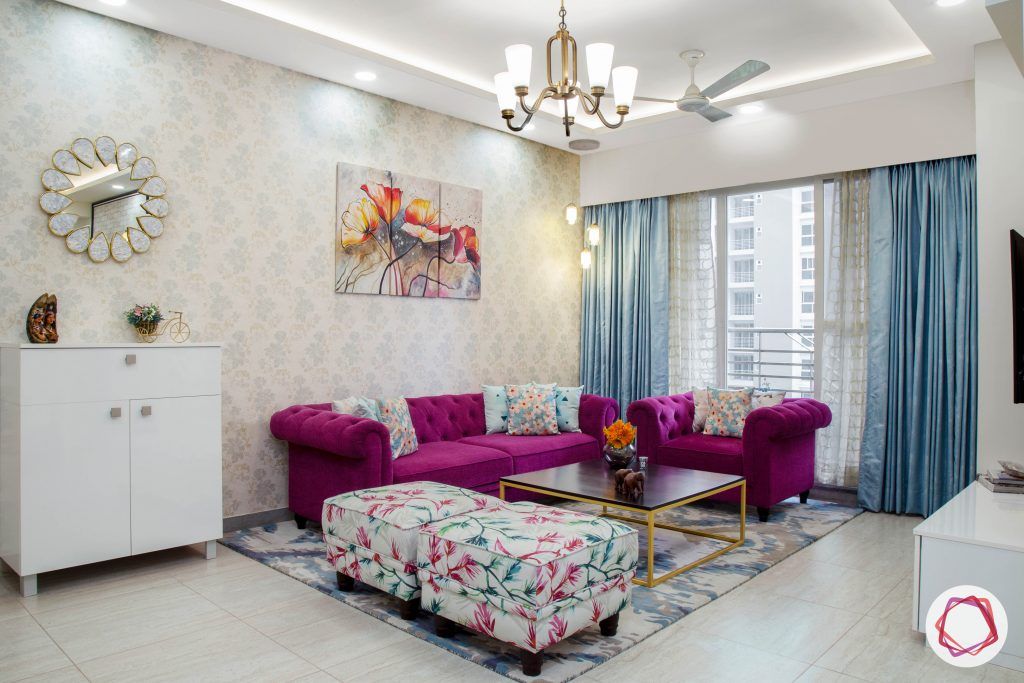 Ottomans have been around for a while and if you haven't gotten one for your home yet, the it's about time you do! These pieces of furniture are versatile and easily moveable. They can easily form a part of living room furniture, if you love adding a twist to your seating options.
Living Room Furniture for Seating #7: Save Space With L-shaped Sofa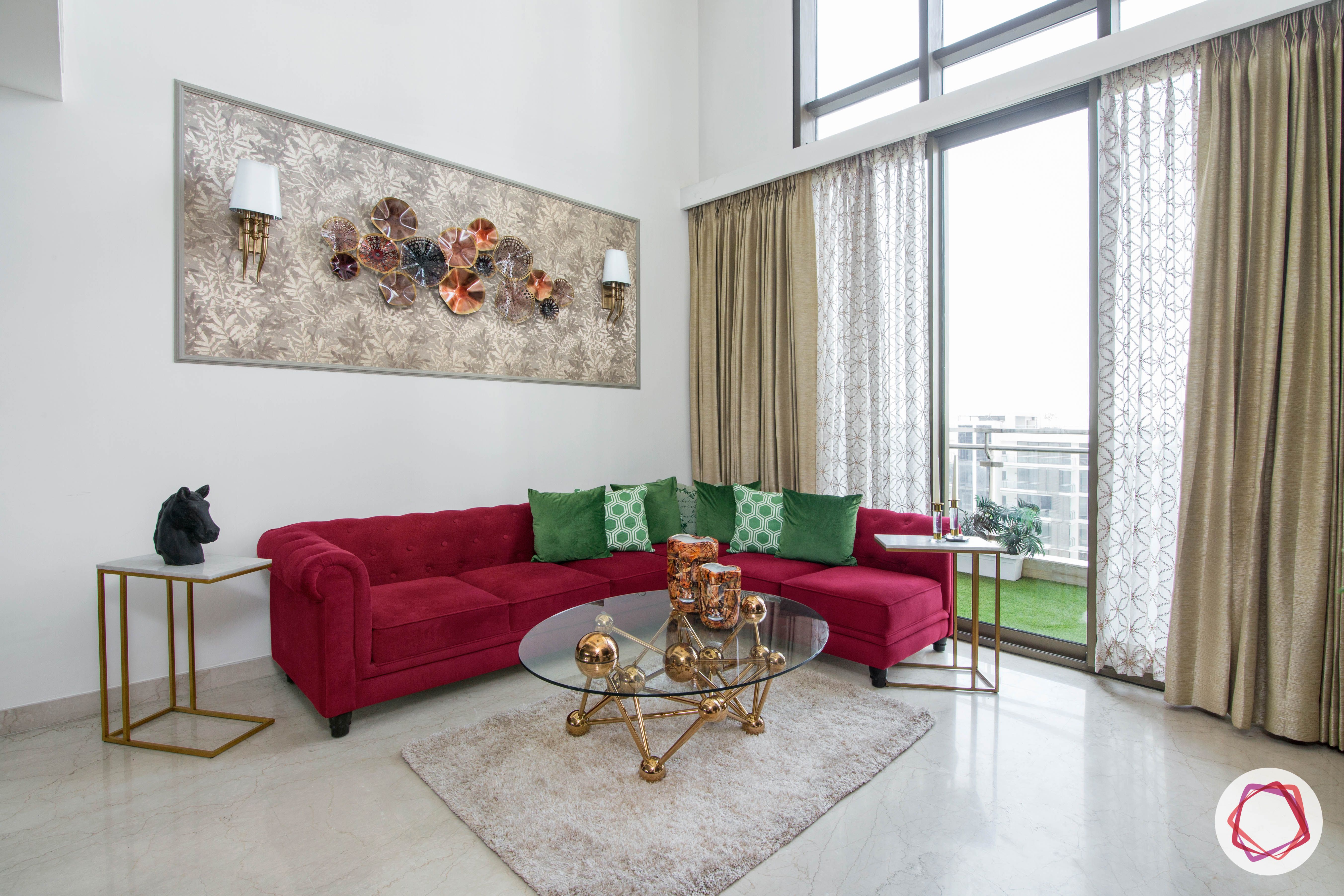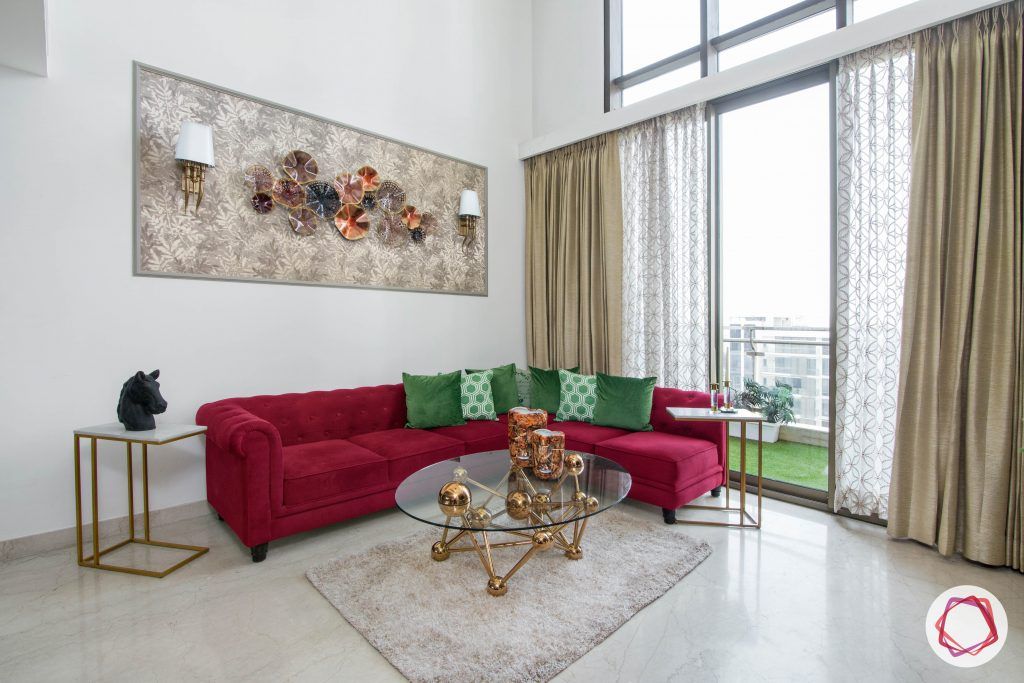 Don't you just love it when furniture just fits into the corner? The L-shaped sofa is just that! These uber comfy sofas are an excellent choice to open up more seating and save up on space. No wonder they are an extremely popular choice for living rooms now!
Living Room Furniture for Seating #8 Snuggle in a Love Seat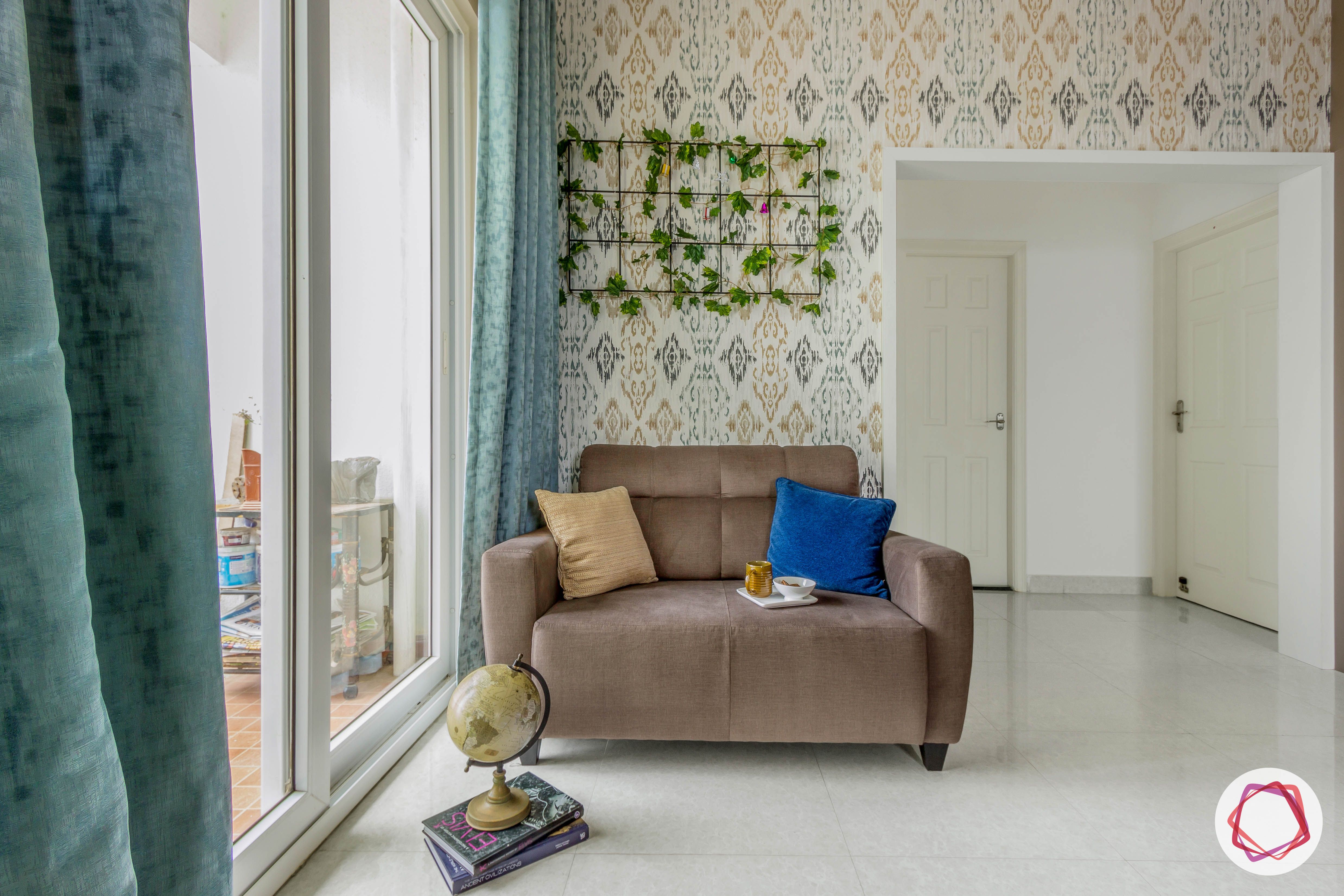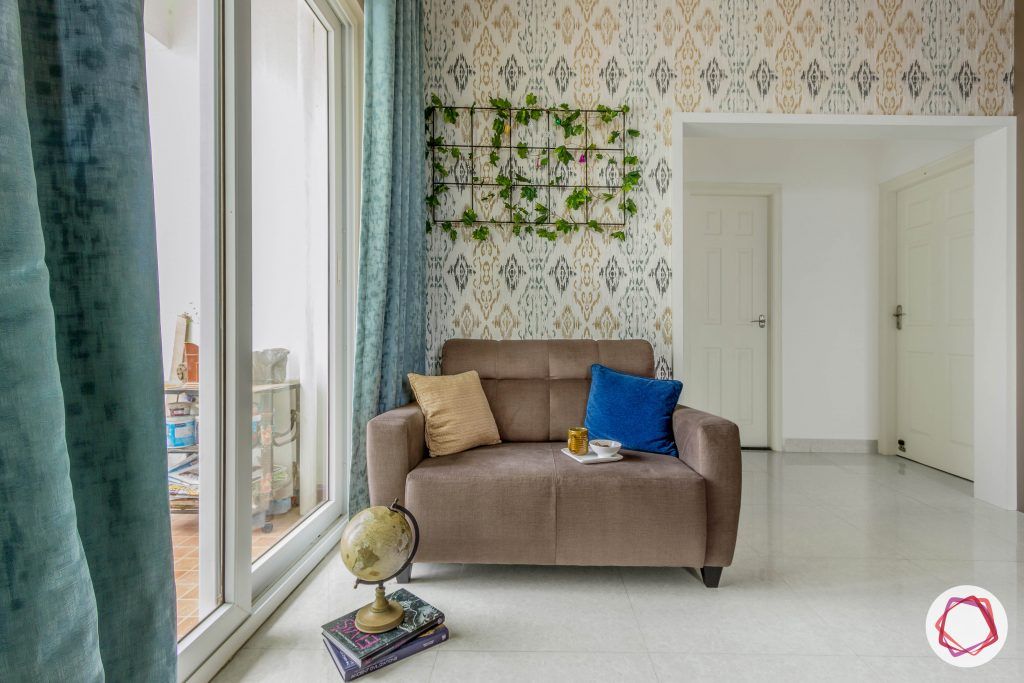 Two seater sofas aka the loveseat can fit into any cosy living room. You could also pop them into the bedroom if space allows it. Throw in a few pillows, curl up with a book or enjoy a cuppa next to the balcony like the above home.
Living Room Furniture for Seating #9: Choose Style With no Arm Sofa
If comfort and lounging around is your idea of a perfect living room, pull in these no arm sofas.The best part is that all the elements can be exploded into single units. These can be placed anywhere with ease! It's perfect for group lounging or even a small gathering.
Living Room Furniture for Seating #10: Futon for the Win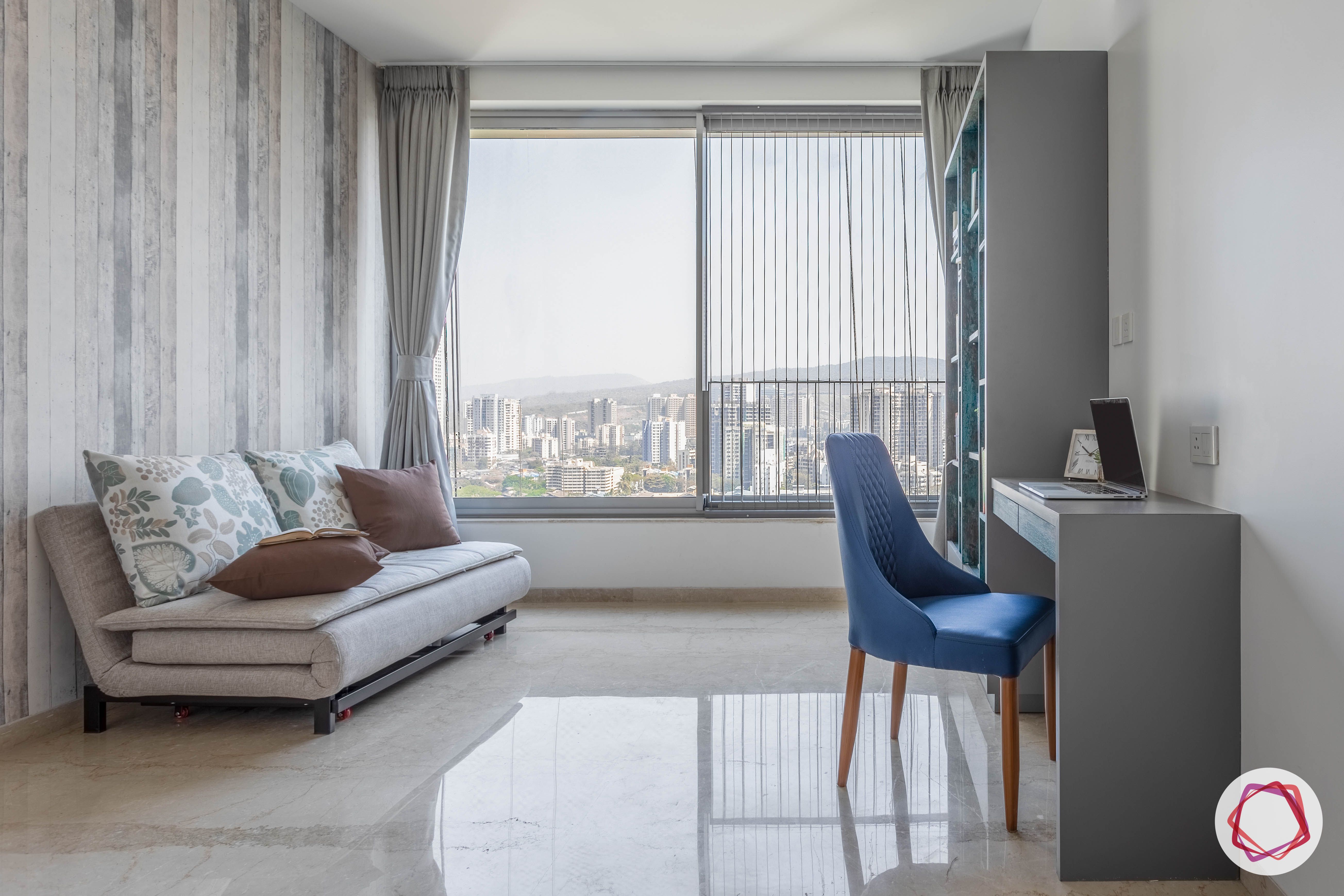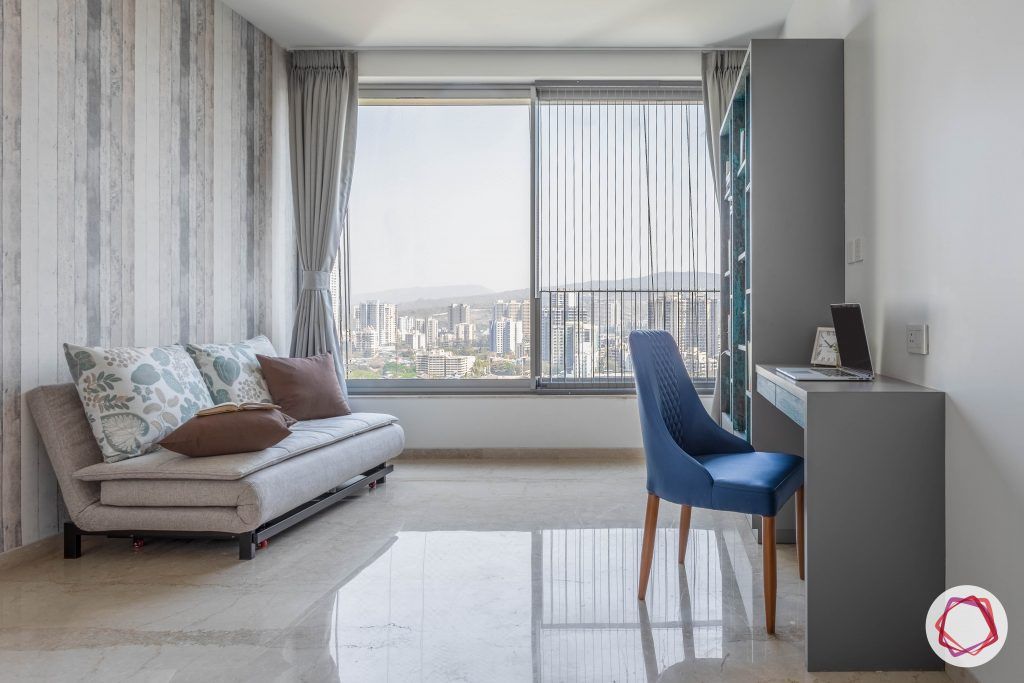 Futons have been slowly making their way into Indian homes. These traditional Japanese way of bedding has been modified for easy use. All you need to do is pull down the back rest, roll out the mattress, and spread it. Roll it back up for comfy seating when you don't want to use it as a bed.
Living Room Furniture for Seating #11: Sofa-cum-beds can Never Fail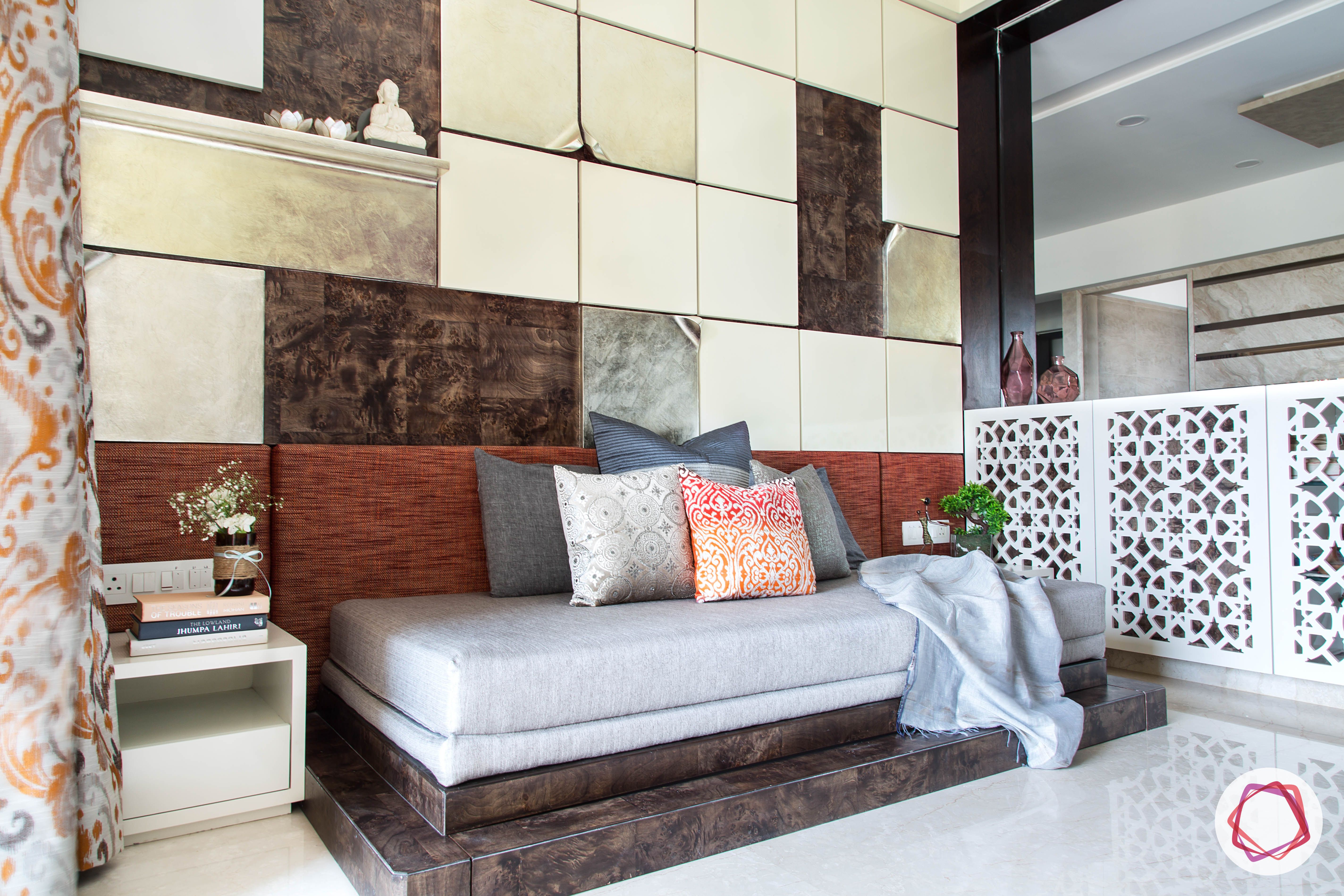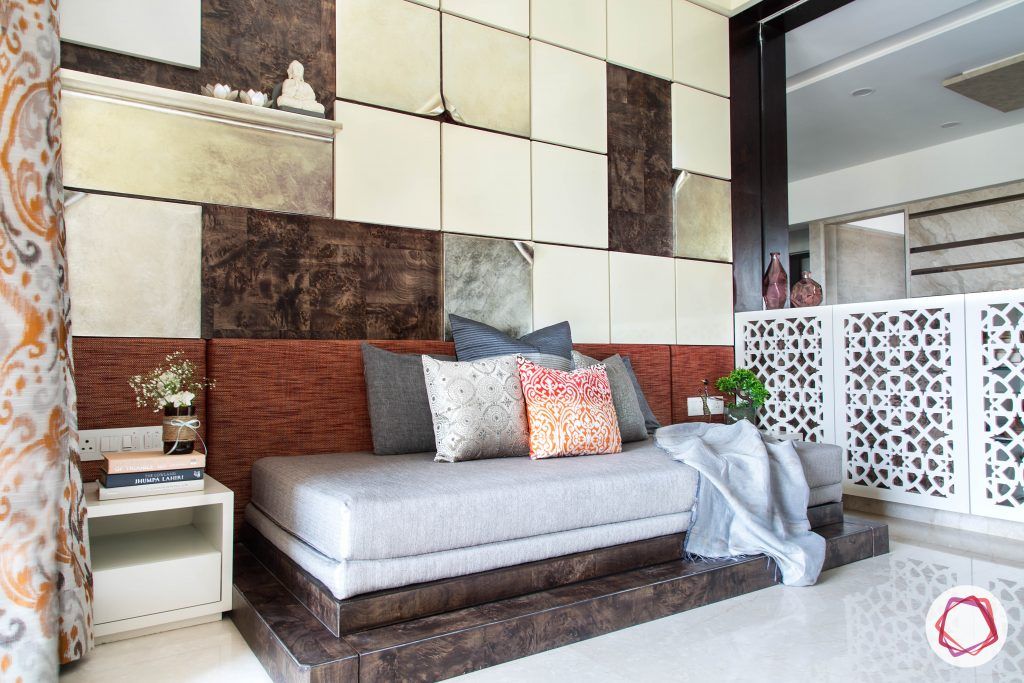 If you are looking for the ultimate space-saver, a sofa-cum-bed is your best bet. Some compact homes choose just this piece of furniture alone for the living room so that it could double up as full-fledged bed in the night.
Now, that you know how you can play around with seating options for your living room, it's time to experiment. Do not let your living room have boring seating. Make sure you add a fun element or two, by using some of these ideas. We totally love them! In case, you're still looking for some inspiration on how to add patterns to your living room, read this.
Keep the suggestions and comments coming in.
— editor@livspace.com