A house becomes a home when you put care and thought into everything that goes in each corner carefully. That is why decorating and furnishing your home can be an exciting but also stressful and overwhelming experience. Picking out the right home furniture that perfectly fits your style, design theme, the interiors, and also your practical needs can be a rather tedious checklist. But, don't you worry! Whether you're starting from scratch or you're downsizing on a budget, etc, we have got a list of the best hacks to help you buy the most practical furniture for your home.
Let's begin with…
ALSO READ: What are the Benefits of Livspace Modular Furniture?
#1: Measure Your Home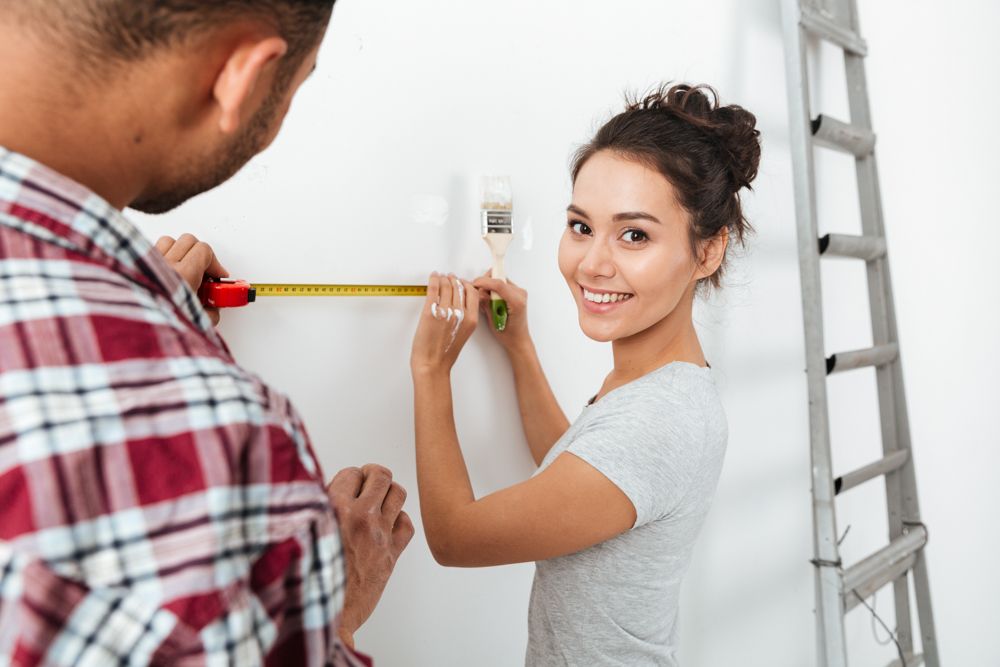 Starting with the basics, you have to first understand the space you have at your disposal to furnish it. Grab a measuring tape and note down the dimensions of the spaces in which you have envisioned your furniture. Additionally, also keep in mind that just filling up the space does not cut it. Your home furniture needs to be doing more than just occupying space. It needs to be placed right at a spot that is practical, and that maximises its utility. Consider thinking about how functional you can make a space and with which items of furniture when you are measuring it for the same.
#2: The Form of the Furniture Should Fit the Shape of Your Home
While measuring your spaces might be the first step, the second and more essential step is to understand what type of furniture is suitable for the space you have chosen. Furnishing your home is mostly dependent on functionality and aesthetics. Avoid placing furniture in a space that won't fit into a corner or won't visually fit into that corner. In simpler terms, a round table cannot utilise the entire space of a rectangular corner and it simply won't please the eye. If you're going for a corner table it must be angular to fit into the room seamlessly.
#3: Look for Good Bones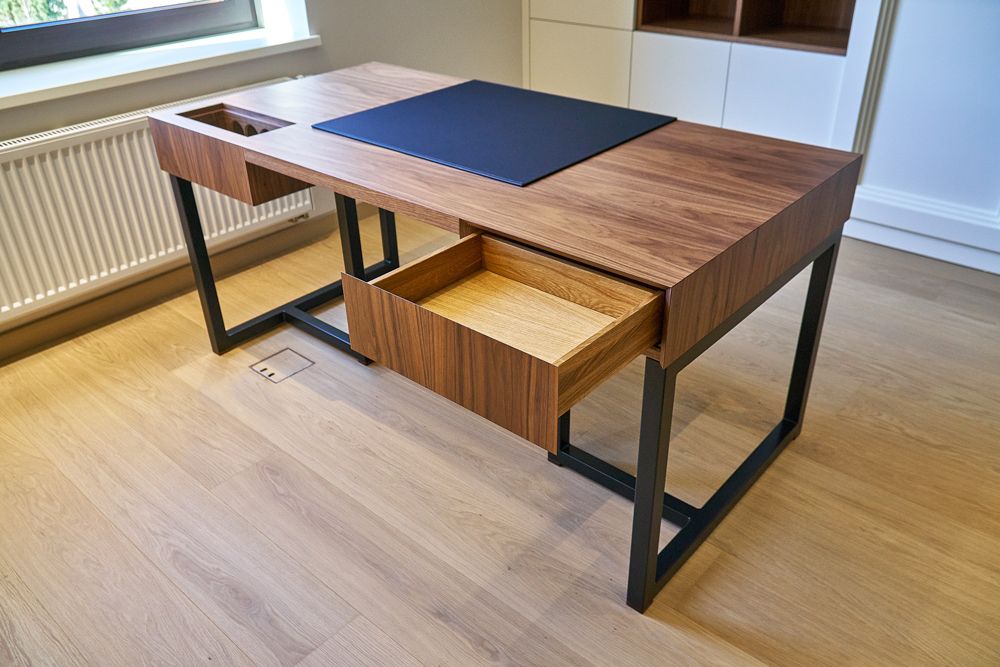 Just like humans, the health of your home furniture too is dependent on good bones. The stronger the structure of your furniture, the longer it will last. So make enquiries into what goes into the structure of your furniture. Is it metal or wood? What is the quality of the wood used? And so on. Invest in furniture that has good bones so that you don't end up spending on repairs and refurbishing.
#4: Consider the Vertical Height of a Room Before You Buy Furniture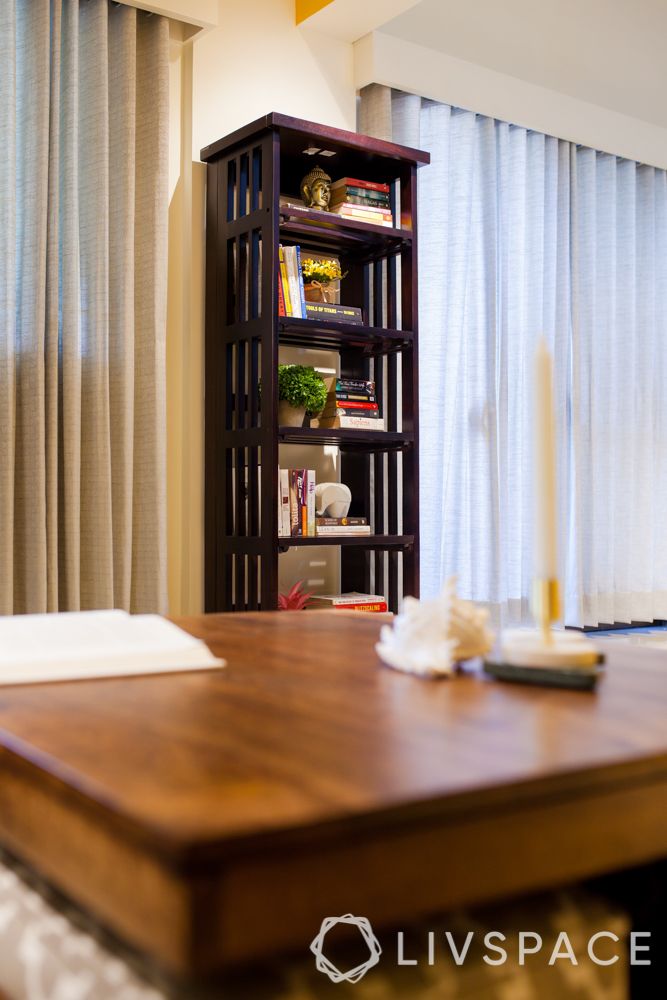 Measuring the space of your home also includes taking into account the height of your house. Taller ceilings are better furnished with taller home furniture to highlight the open vertical space. For example, your living room wooden furniture can include a tall lovely oak wood bookshelf paired with a coffee table complementing the brown shade of the finish.
You can put the height of your home to great use by looking into some diwan designs for your living room. A diwan is usually a lower and more grounded seating arrangement as compared to a contemporary couch and is quite a popular Indian home furnishing option. The wooden furnishing would pair relatively better with a modern diwan design for your living room.
ALSO READ: How to Optimise Vertical Height for Storage?
#5: Maintain the Colour Story of Your Home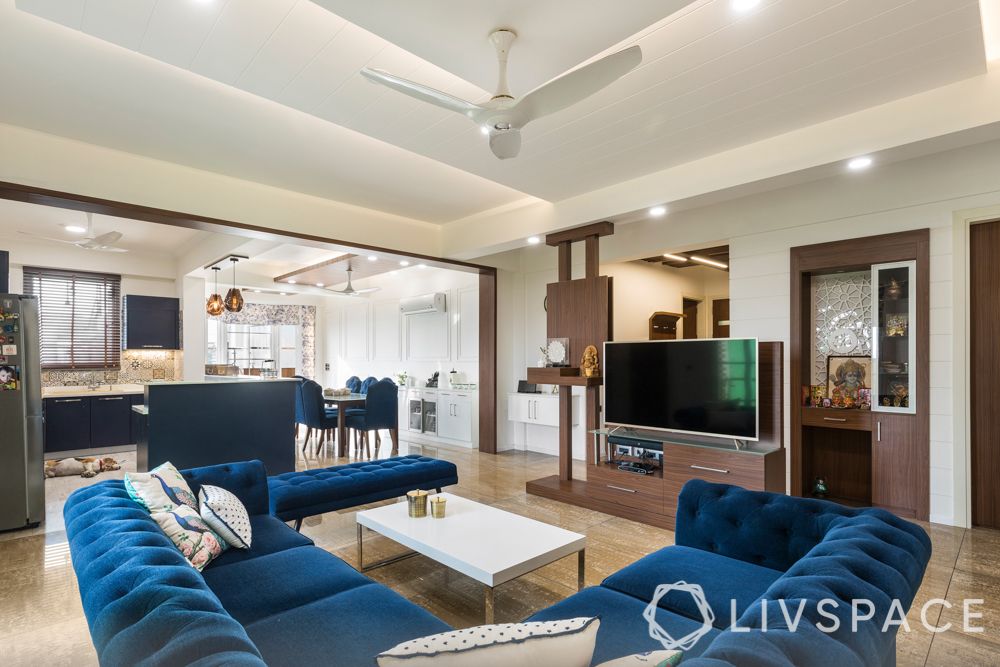 As much as it is important to pick out functional and practical furniture that is symmetrical with the measurements of the house, the home furniture needs to sync in terms of aesthetics as well. Your furniture for a living room ought to bring the room together perfectly.
Furnish your home with a theme or a colour palette in mind. Allow yourself to explore complementary colours or contrasting shades as seen here. The stark blue and white contrast brings the room together, and the wooden flooring beautifully paired with the TV showcase and cabinets create a uniformity that is extremely pleasant to look at.
#6: Pick Furniture That Will be Easy to Maintain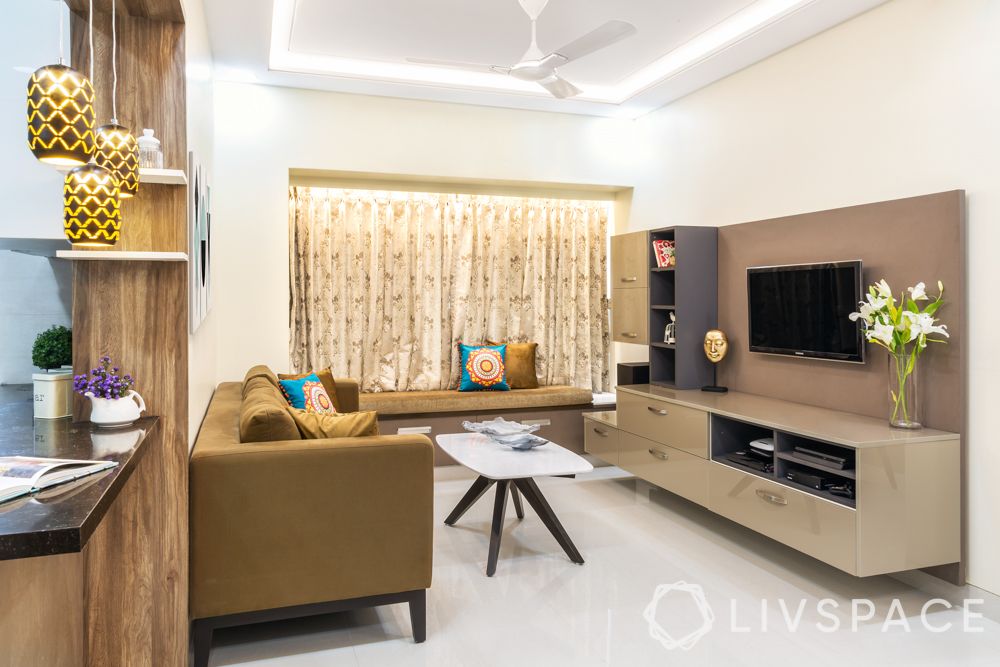 Remember to always shop smart. For an ultra-modern lifestyle, it is best to choose furniture that does not require much effort. Avoid high maintenance furniture like wood and plush upholstery etc. Upholstery is difficult to clean, while wooden furniture often needs maintenance. Pay attention to the materials of the furniture and pick something that is easily washable like acrylic or engineered wood.
#7: Buy for Your Budget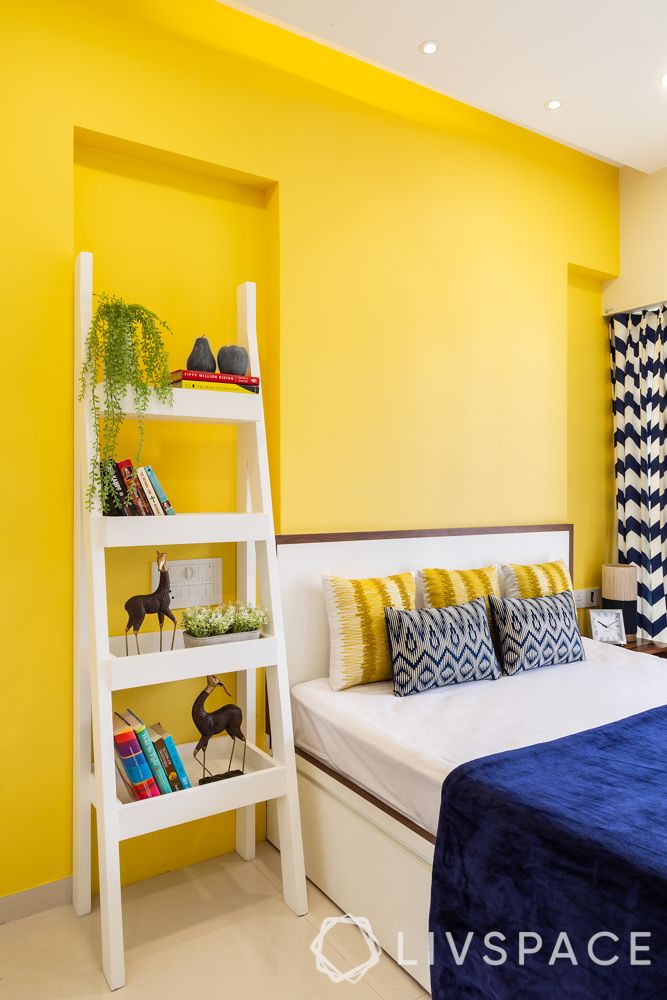 The next step to shopping smart is to stick to a budget. Don't worry, just because you're on a budget does not mean you can't get the right furniture. Again, focusing on materials here is key. If you're looking to buy wooden furniture but it's too expensive for you, go for engineered wood which is not just cheaper than wood but also a sustainable material. Another great option is to opt for wrought iron furniture which is cheaper than engineered wood. If your heart is set on beautiful accent finishes, you can always go for a laminate finish. It is not only modern but also a practical option as it is cheaper than acrylic and membrane finishes.
How can Livspace help you?
We hope you find this article useful. If you are planning on getting interiors done, then Livspace is your go-to expert. Book a consultation with our expert designers to get safe and quality interiors. Let us help you make a home out of your house.
Learn about our COVID-19 safety protocols here.
If you love learning more about furniture, read 8 Fun Furniture Facts from History That Will Make You Go Wow!
Send in your comments and suggestions at editor@livspace.com