Looking to buy modular furniture and interiors for your home? It can be a risky business, given that every piece of furniture might come with an unknown expiry date. But here at Livspace, we have constantly endeavoured to make interiors durable with our quality-driven approach. Livspace modular furniture and interiors is all about giving you the home experience you've always wanted. Likewise, here's a look at how we work to give you the best modular interiors that your home deserves.
What Is the Secret to Livspace's Beautiful and Durable Modular Furniture and Interiors?
The modular furniture and interiors you choose for your home deserve a long, happy life. However, low-cost solutions don't make your modular furniture or interiors last. What does? The cutting-edge technology we use at Livspace to give you interiors that are sturdy, stunning and affordable! Subsequently, let's take you on the Livspace modular journey. So that next time, you know why investing in Livspace modular furniture is actually investing in long-lasting furniture.
#1: Look for the Number of Quality Checks the Modular Furniture and Interiors Have Undergone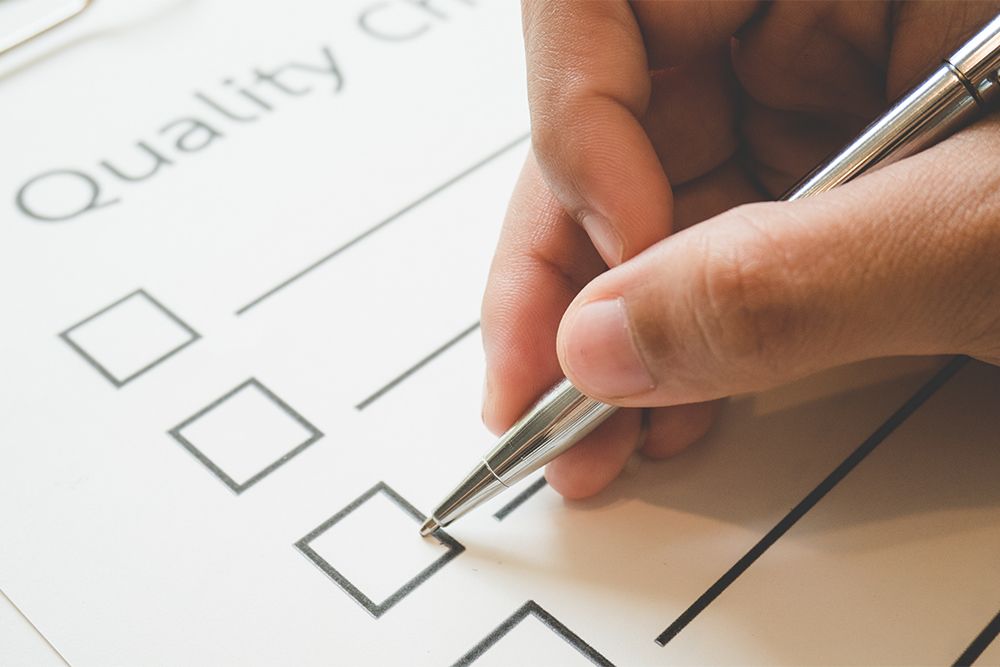 A carpenter will make sure that your furniture is sturdy and structurally sound. However, this may be insufficient if you want the best quality furniture. Thus, this is where the technical aspect comes into play. Moreover, homeowners aren't aware that there are several quality checks every long-lasting furniture undergoes. Strength tests, border termite tests, moisture content level checks and emission level checks ensure that you're getting your hands on the most durable furniture with Livspace.
Also, to ensure you have the most durable furniture, Livspace modular furniture undergoes 146 quality checks. We do have a long list of happy customers to back us up on our claim as the most durable furniture brand. Meanwhile, wondering how our customers feel about working with Livspace? Check out the Livspace reviews here!
#2: Check the Precision of Modular Furniture and Interiors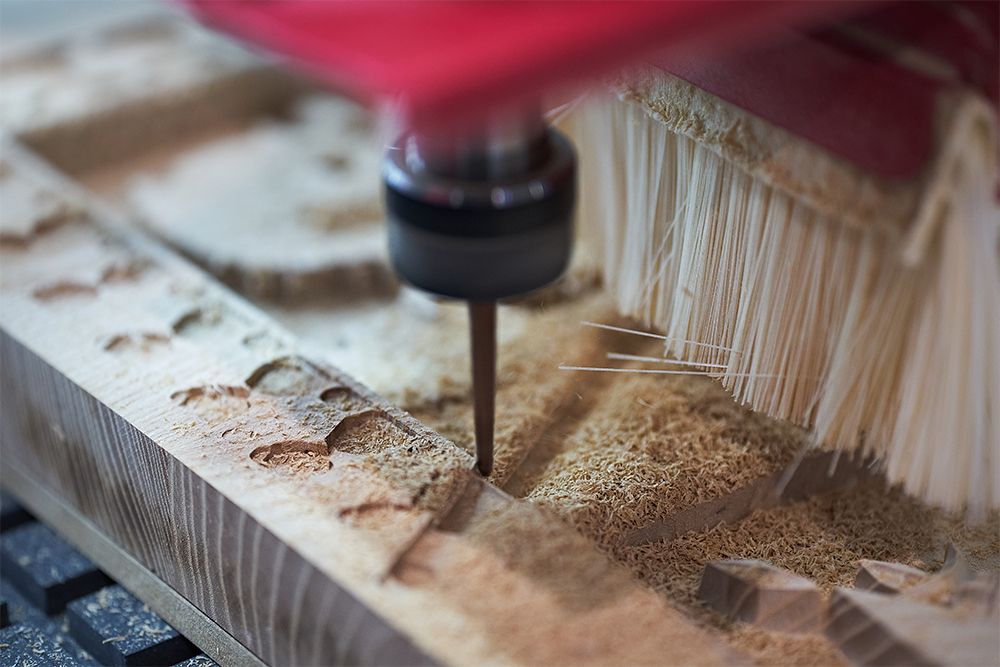 When it comes to answering what is modular furniture, we always refer to the concept of precision manufacturing. Every piece of modular furniture is manufactured in the factory with a high degree of precision. In fact, we label each panel with a unique barcode that has customisations right down to the millimetres. We then use a CNC Machine that follows the instructions on the barcode and ensures an error-free drilling process for your panels.
This helps us create the best quality furniture and interiors for your home. You must make sure that your furniture has undergone these checks so that you're able to enjoy the advantages of modular furniture and interiors. By now, you know that Livspace modular furniture is long-lasting furniture because we put in the work that it takes.
#3: Ensure the Right Quality Hardware Material Is Being Used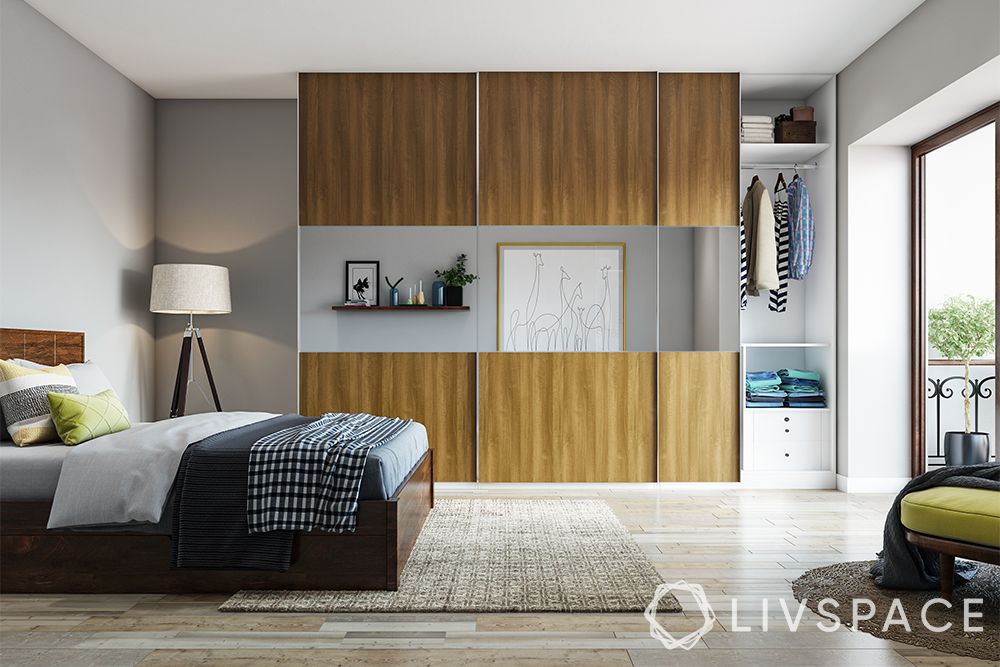 Do you know the advantages of investing in modular furniture and interiors from the most durable furniture brand? We also make sure that you enjoy the best quality furniture in your home that's at par with international standards.
We offer 10 years of warranty on our interiors. Yes! You heard that right. That's true for our channels, drawers, hinges and even wire baskets. Still wondering about the advantages of modular furniture offered by Livspace? Read on to know why you can trust Livspace to be one of the most durable furniture brands out there.
What Makes Our Modular Furniture and Interiors the Best in Business?
Besides putting in years of research, at Livspace, we have developed a set of carefully designed technologies to make our modular interiors stand the test of time. These technologies have helped us achieve industrial excellence. Here's a look at the technologies that go into the making of our interiors:
At Livspace, we use AntiBubble technology to make your cabinets bubble-free and seamless. We use low viscosity glue to make your laminate sit perfectly on the core material, without any bubbles. This is a synthetic resin material that has far better spreadability than normal glue. Once the glue is spread evenly, the laminate is carefully placed on it and then hot pressed at a temperature of 65 to 75 degrees centigrade with a pressure of 120 tonnes. This creates a bubble free panel that never peels off!
Now that we have made sure your laminates never come off, it's time we also make sure your panels are moisture resistant. We do that with our AquaBloc Technology. To avoid any weather damage, we use this technology to seal off your panels with melted Thermoplastic Polymer Pellets. These are melted at high temperatures and ensure your panels withstand water and moisture for long periods of time.
Our Durabuild technology is a culmination of specific technologies that lend Livspace interiors the strength and durability it is known for. This is also the reason how we are able to offer 10 years of warranty. This step basically improves accessibility, thus making our cabinets easy to use. We do this by assembling our cabinets with a 3-part advanced connector mechanism with wooden dowels. Our chipboard screws are PVC protected and our soft-closing hinges are easy to use. Designed with an 8 mm gap so that they remain unaffected by damp walls, the PVC legs hold strong, capable of carrying 350 kilograms.
After the panels are complete, our quality control team comes into the picture. The quality control panel is of our experts who make sure no defective items come into your home. They check every panel for defects, scratches, and ensure their accuracy. Is this the right laminate? Is the colour correct? When they give the go ahead, we come to packaging.
The panels are flat-packed to minimise physical stress. We use corner protectors, corrugated sheets and bubble wrap to ensure the panels are well protected during transit. We also conduct drop tests to ensure that our packages reach you in top shape, without any damages.
---
After all of these checks and balances, the final finished product reaches your home. Our assembly team puts together the entire set.
Voilà! You've got yourself cabinets that will last! Now you know the secret to the durability of Livspace modular furniture and interiors.
The next time you are considering the benefits of investing in modular furniture and interiors, do not forget to look for these checks and balances. If you are looking for some inspiration, here are 5 Livspace Homes That Show Us How to Use Modular Furniture in the Best Way.
How Can Livspace Help You?
If you want beautiful interiors for your home, then look no further. Book an online consultation with Livspace today. Have any thoughts or suggestions you'd like to share with us? We'd love to hear you out. Write to us at editor@livspace.com.