A light color sofa is a beautiful addition to any interior's aesthetic. It's also a great option if you're looking to brighten your space with calm neutral tones. However, investing in light-colored furniture can be daunting without the right information on how to maintain it. While some sofa sets might come with their own cleaning instructions, it always helps to be proactive. If you're wondering how best to maintain light color sofas, you've come to the right place! 
Once you've read the manufacturer's cleaning instructions, you can use these tips for additional cleaning information. But if your sofa material requires very specific cleaning directions, try to follow them as closely as possible. 
Read on for more simple steps on how to clean a fabric sofa.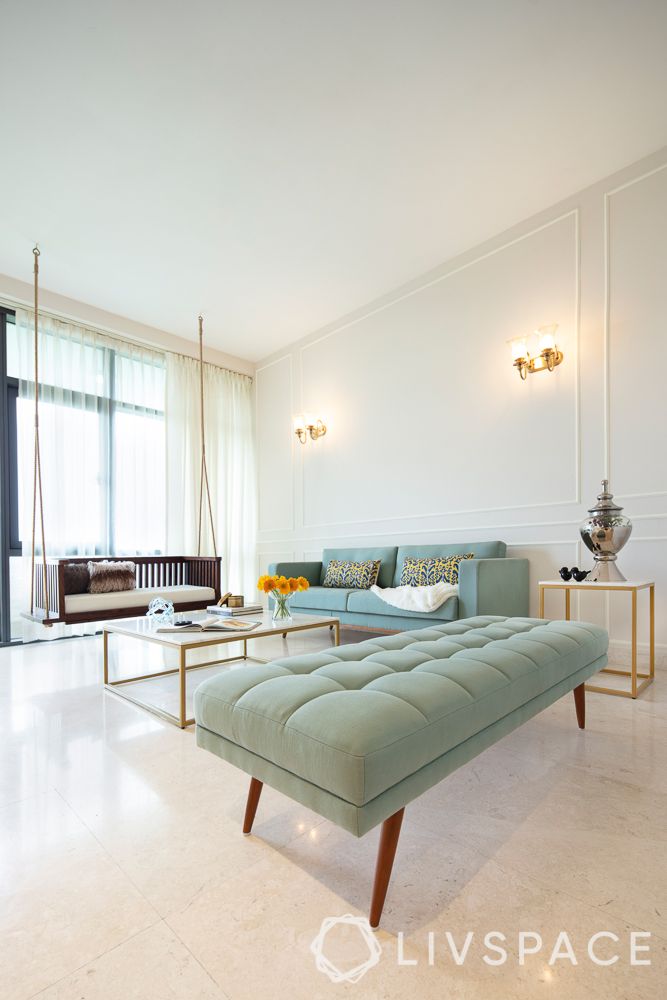 Here Are a Few Tips on How to Keep a Light Colored Couch Clean
1. Prevent Stains from Falling on Your Light Color Sofa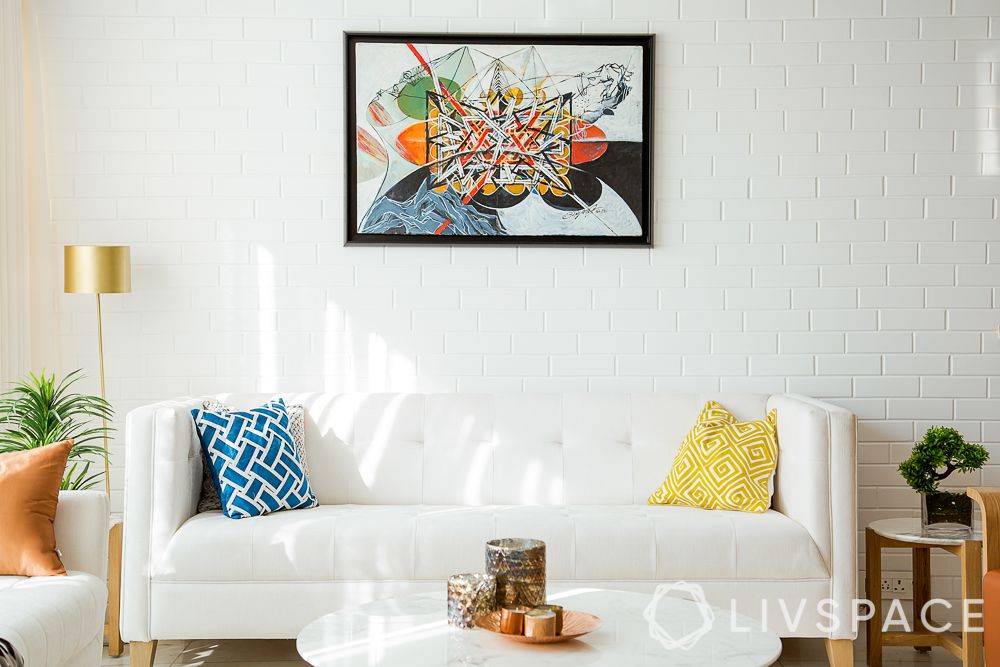 Prevention is always better than cure. This is especially true when it comes to your light color sofa. To avoid an expensive professional cleaning fee, try not to eat or drink around the couch. The best way to maintain light color sofas is to avoid anything that can potentially stain them. This includes food and artificial coloring from makeup and nail paint. Instead, use your vanity for makeup application and leave the couch for lounging!
2. Regular Vacuuming Helps with Cleaning Fabric Sofas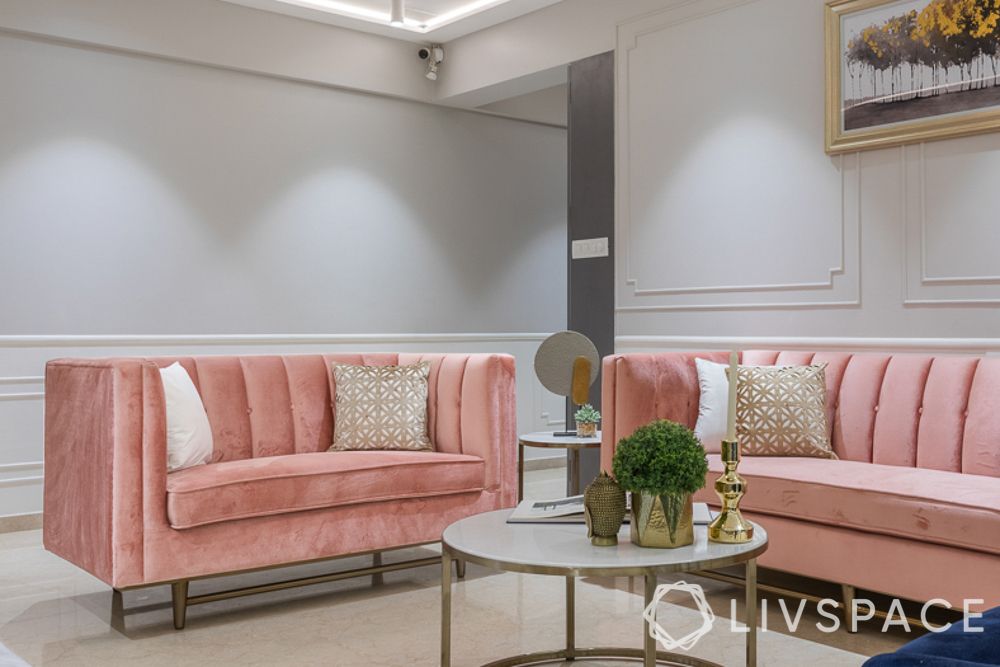 Is your mind plagued by thoughts on how to clean a fabric sofa? If yes, vacuuming should be your go-to solution. Vacuum-clean your sofas and surroundings frequently to prevent dirt and dust from settling on them. If you do not have a vacuum, you can opt for brushing your sofa set with a dry brush. This will also help prevent allergens from settling on the surface of your furniture. 
Also read: 5 Basic Tips for Choosing Upholstery Fabric
3. Maintain Light Color Sofas with Baking Soda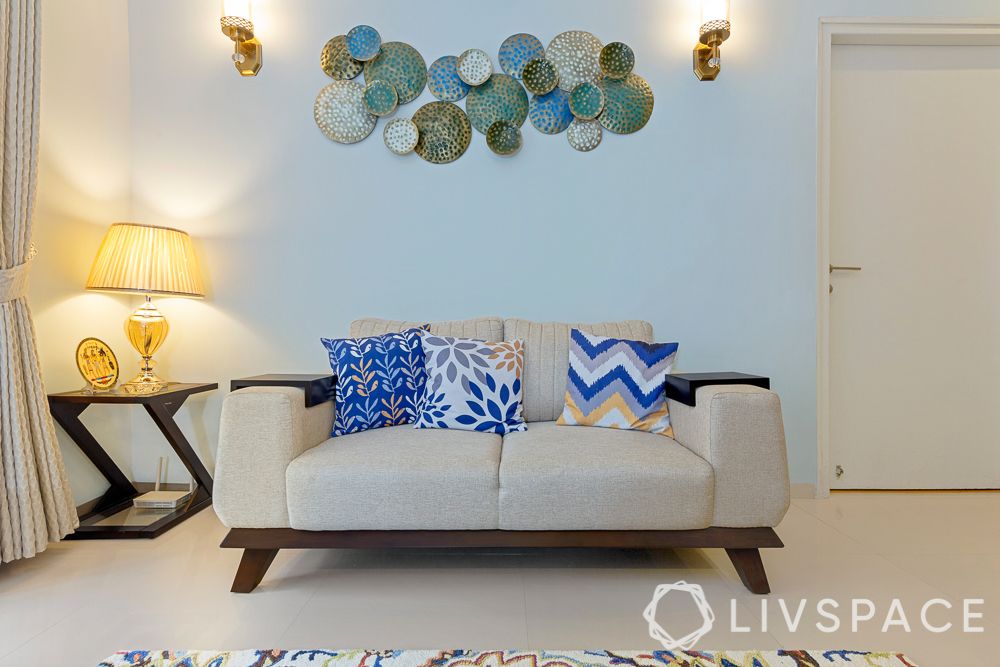 Do you have pets or live in a place with high moisture levels in the air? Chances are, odour may latch onto your light color sofas a lot faster. Luckily, there's an easy way to maintain light color sofas even in these conditions. 
Sprinkle a bit of baking soda on your couch to get rid of any persistent odour. After which, lightly vacuum your couch to get rid of any loose powder build-up. You can even use a mixture of baking soda and water to get rid of any stains it might have. 
However, only try the wet method if your sofa's cleaning instructions allow it. Also, be sure to do a small patch test before trying out these cleaning methods.
4. Temporarily Shift or Cover Your Sofa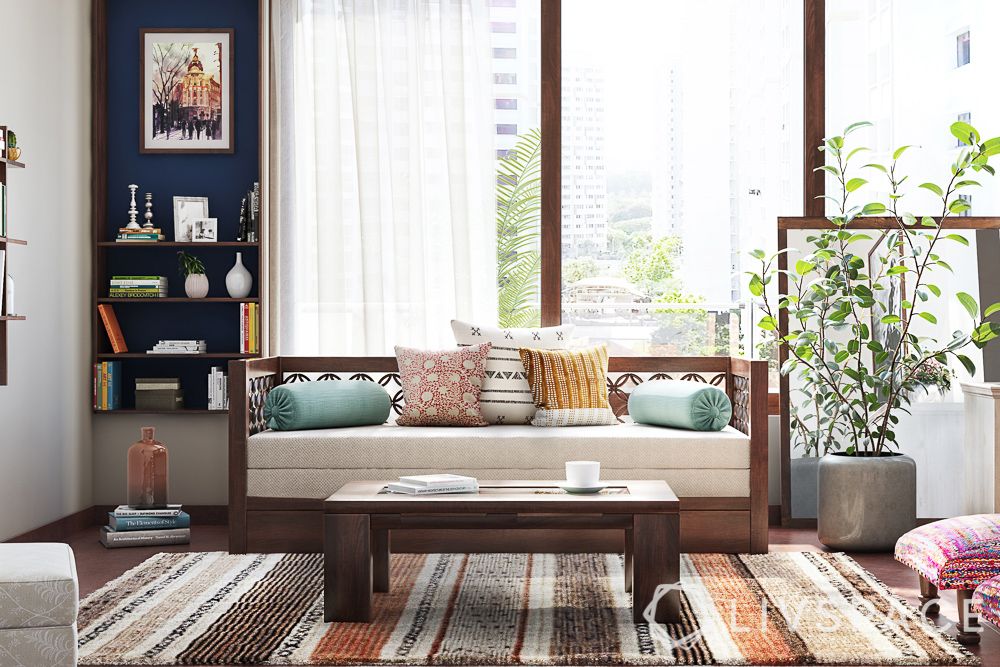 How better to protect a light colored sofa than to temporarily move or cover it. Consider temporarily relocating your light-colored sofa to another room to prevent stains. If you have guests and need the seating space, simply cover your light color sofas with a slipcover. A slipcover is a great investment that is sure to help you maintain light color sofas.
5. Prevent Sun Damage by Moving Your Sofas Around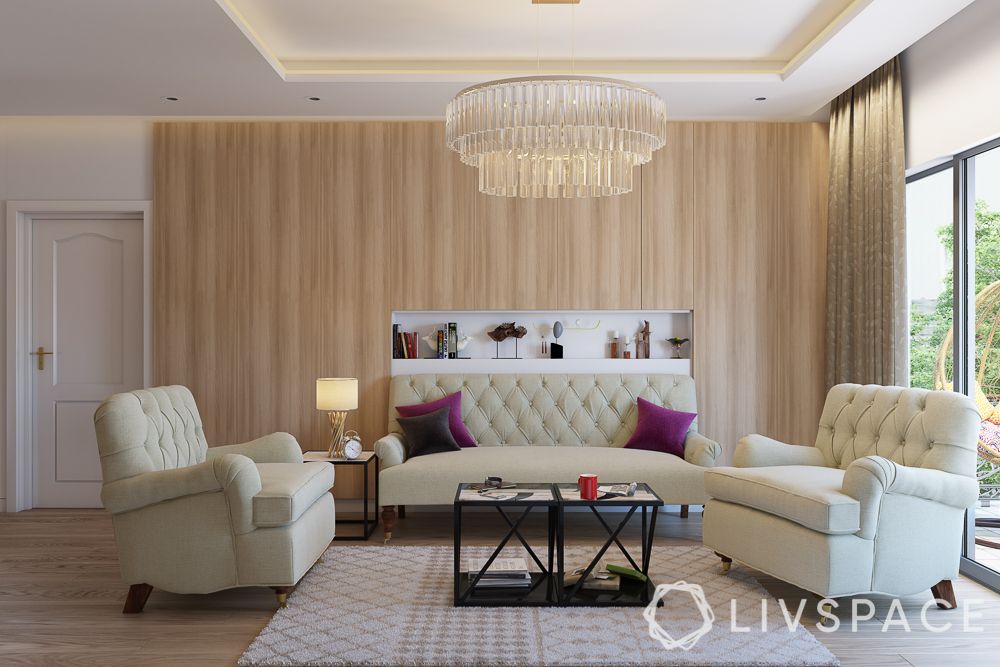 Wondering how to clean a cream colored couch in a room with big open windows? The best solution is to keep it out of the sun's light to prevent fading. The longer one side of your sofa is exposed to the sun, the duller it might get. Move around your sofa so that sunlight is not directed at one spot all the time. This will ensure that a certain part doesn't fade quicker than the rest. 
For sofas made of other materials, you can check out How to Clean Leather Sofas?
6. Change Your Seat Often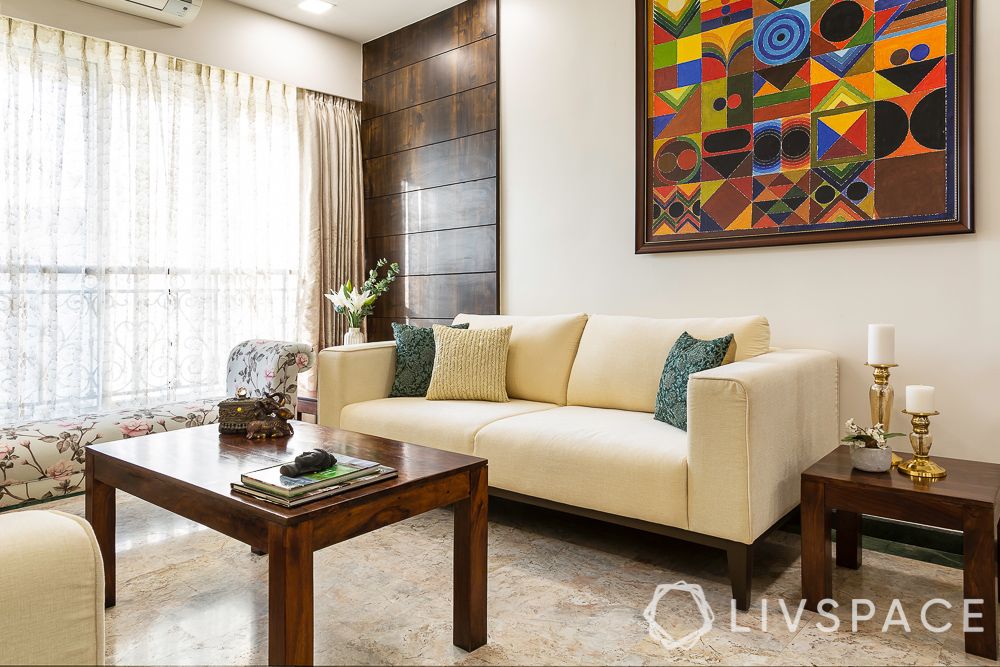 Try not to sit in one place all the time. Keep shifting so that your preferred spot does not sag and attract more dirt than others. Fluff the cushions often since light-colored sofas show creases and indents more than a dark or brightly patterned couch. This is a simple yet effective way to maintain your light color sofas at home.
7. Act Quickly As and When the Situation Calls for It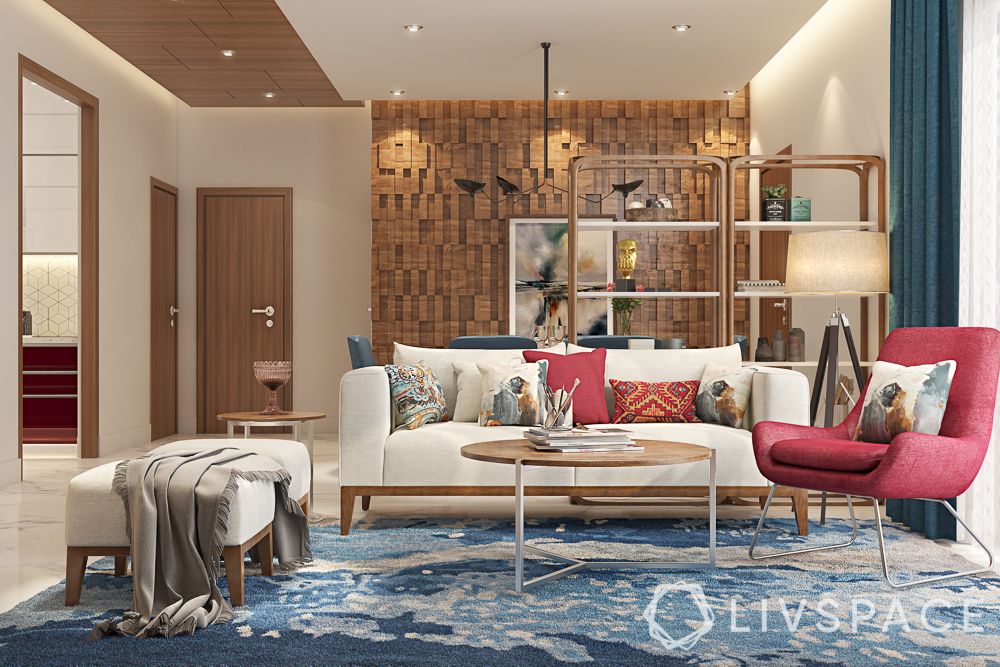 If you do spill something on your sofa, act immediately. Use hot water with a mild liquid soap. The trick is to use a white or a neutral cloth so that it doesn't bleed color on your sofa. For more stubborn stains, a solution of vinegar and baking soda can be used*.
(*Disclaimer: The fabric and filler used on your light color sofa may affect how it reacts to cleaning methods and solutions. Therefore, consult with a professional before you attempt anything.)
We hope you liked these tips on how to maintain light color sofas. For more information, you can also check out How To Clean Different Types Of Upholstered Furniture.
How Can Livspace Help You?
We hope you found our ideas useful! If you want beautiful interiors for your home, then look no further. Book an online consultation with Livspace today. Delivering safe home interiors has been our No. 1 priority. Click here to find out how interiors are being delivered following all safety protocols.