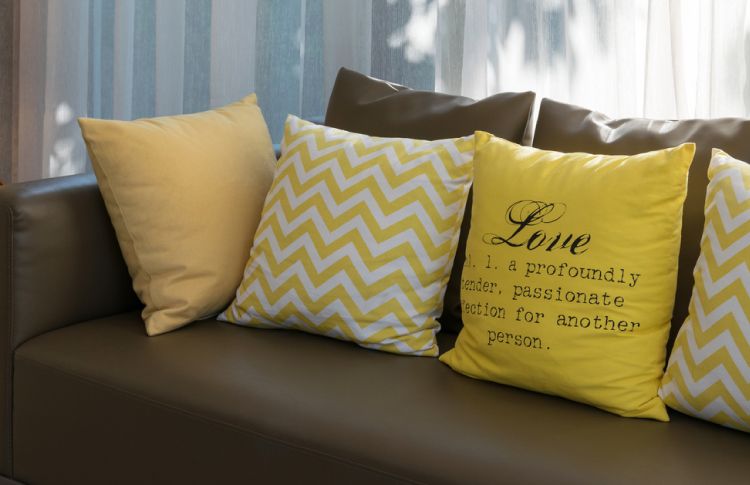 Leather sofas are an assured way to add elegance to your home décor. They can be incorporated in both antique and contemporary designs to immediately lift the ambience of your living space. Not just that, they are also well known for being comfortable and durable.
But then comes the big question of maintenance. Your leather sofa's life is often dependent on the kind of maintenance it receives. It's no rocket science: the more effort you put into cleaning and maintaining your couch, the more it is likely to remain in a good condition.
Below are some quick-fixes to care and clean leather sofas:
1. Regular Maintenance
The most basic way to take care for your leather sofa is to keep it away from direct heat and sunlight. Exposure to the same can cause cracking and discoloration, which greatly affects longevity.
Before using liquids to clean your sofa, always vacuum it with a soft brush contraption so that minuscule pieces of grime can be sucked out. This ensures that dust and filth don't settle into cracks and crevices.
2. Care and conditioning
While using home- made remedies can be a money- saver, it is a good idea to have leather sofas regularly cleaned with specialised products like leather conditioners and cleaners. We'd suggest sticking to cleaners with the least amount of ammonia in it.
Chamberlain's Leather Milk and Leather Nova Conditioner and Cleaner are the most trusted brands and are easily available in India.
3. Stain Maintenance
Leather sofas usually witness a lot of activity. This means they are always vulnerable to stains and spillages. Here we have a few hacks to clean leather sofas to protect the upholstery in the long run.
Using a combination of water and rubbing alcohol, you can clean a range of stains on your sofas. This combination helps treat mould, ink stains, and darker stains as well. Always check the concentration of alcohol; any excess can cause discoloration.
Mixing lemon juice with cream of tartar is the perfect solution for stains that refuse to budge. Apply for 10 to 15 minutes. Then, wipe the area with a damp sponge.
Baking soda can work wonders for any stain that is oily or greasy in nature. Just sprinkle some on the affected area and leave it on for a few hours. The soda absorbs all the oil and helps tackle the stain.
If your leather sofa has been subjected to the horror of permanent markers, aerosol hairsprays are the best way to treat the affected area. Spray the affected area and leave it on for a few minutes.
Follow these tips and we ensure you will have a clean leather sofa that will survive years and years of snuggles, cuddles and lounging.