Even before there was 'Netflix and chill', there were television sets and cozy couches in front of them. So the symbiotic relationship between the couch and the couch potato has existed from time immemorial. Cutting back on the nostalgia, a sofa is probably the first thing you buy when you move into a house. Most people/families spend a lot of time on and around it. Buying a leather vs fabric sofa is both a financial and emotional investment, so let's make sure it is an informed one too.
The conundrum around leather versus fabric sofas has been playing out forever. Hence, we couldn't resist the urge to play devil's advocate.
#Leather vs Fabric Sofa: Comfort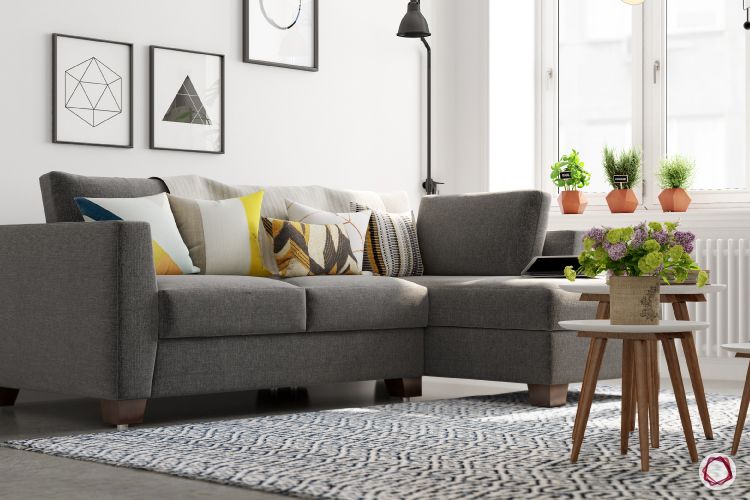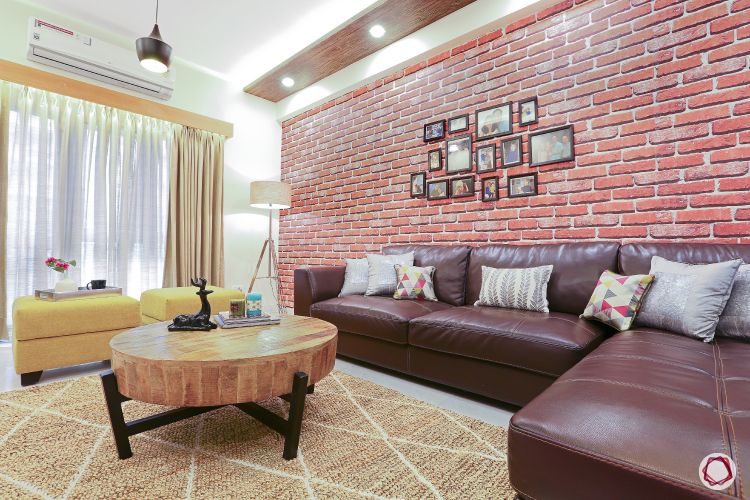 Comfort is king when it comes to a couch; it will not sit dainty in a corner like a side table, you will actually use it. Comfort depends on several things including the overall stability of the structure, the design of the sofa, and the volume of foam used etc. However, the material used to upholster a sofa plays a critical part in determining its comfort quotient. Leather tends to heat up when you spend long hours sitting on it. It also reflects the temperature of the room; meaning, it is cold in winter and hot in summer. So fabric definitely gives you a more comfy couch.
#Leather vs Fabric Sofa:Aesthetics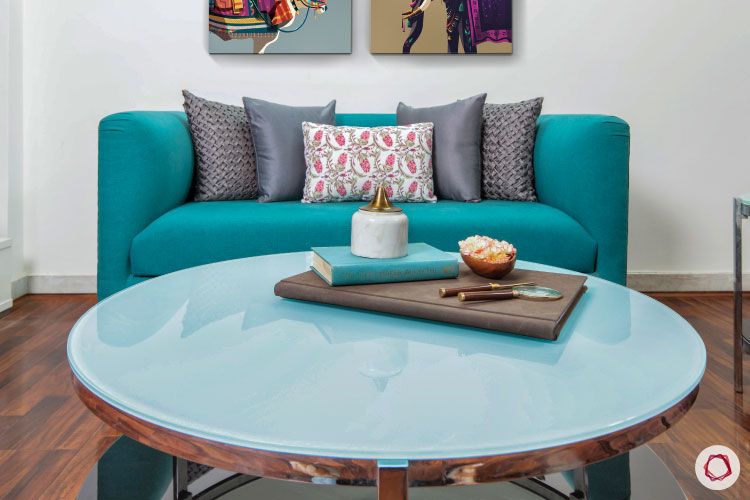 Rating a couch on its overall look and feel is a tricky proposition because it eventually comes down to individual taste. There is nothing quite as elegant as a quintessential leather sofa. It versatility in fitting into all kinds of decor be it vintage, contemporary, or minimalistic remains unchallenged. However, the range of colours available in leather are limited. On the other hand, there is no limit to what you can do with fabric. The material also gives you the option to choose prints, patterns and a entire paraphernalia of cushion accessories. We would have to grudgingly give a nod to fabric for aesthetics.
#Leather vs Fabric Sofa: Durability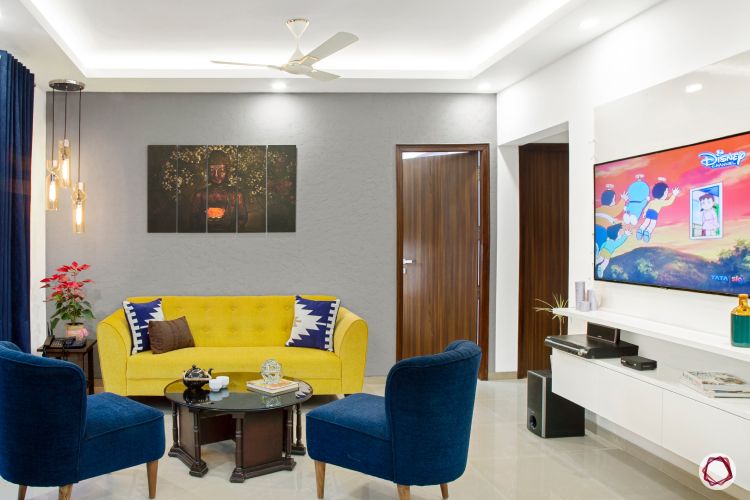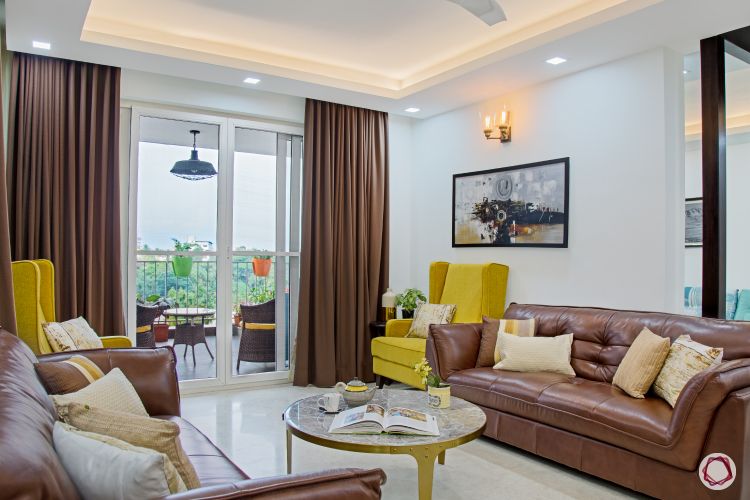 On this account, leather takes the cake without second thoughts. Leather, provided it is of good quality, is considerably more long-lasting than fabric. The colour of leather does not fade like fabric nor does its sheen; it is also not as prone to tears. A leather sofa ages like wine, so you can hold on to it even when you are redecorating the rest your house. The ravages of time work on all materials, but vintage leather is still valuable because it can be reclaimed and restored.
#Leather vs Fabric Sofa: Maintenance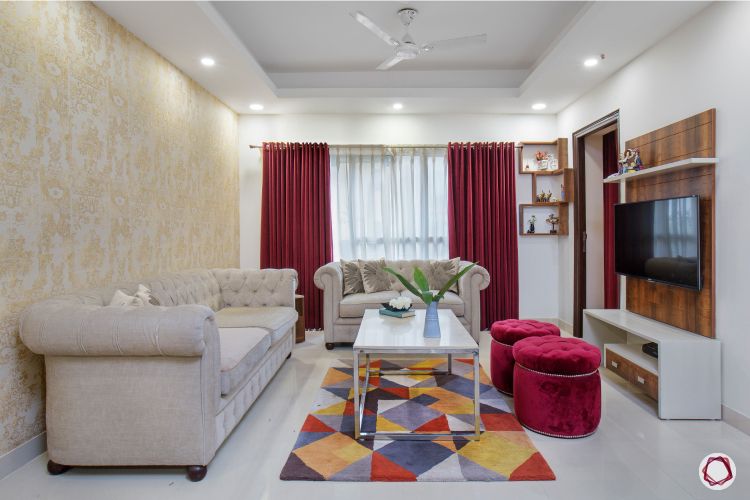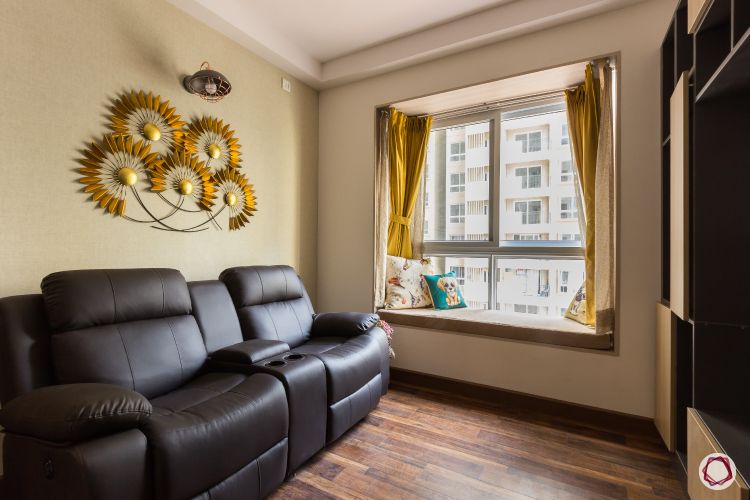 If spills give you chills then fabric is not for you. There are several cleaning products available in the market for fabric but maintaining a fabric sofa is still no mean feat. Fabric tends to absorb dust, making regular vacuum cleaning mandatory. On the contrary, leather sofas can be wiped with a damp cloth. A leather couch is also more likely to put up a brave front to cigarette ash droppings, which will singe fabric.
#Leather vs Fabric Sofa: Cost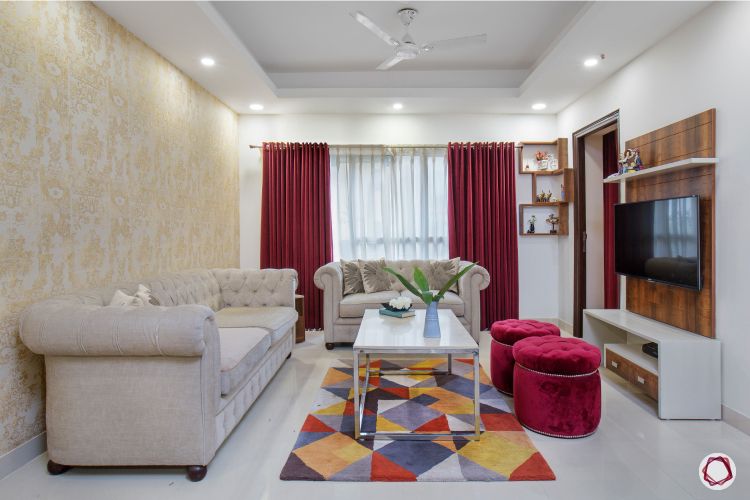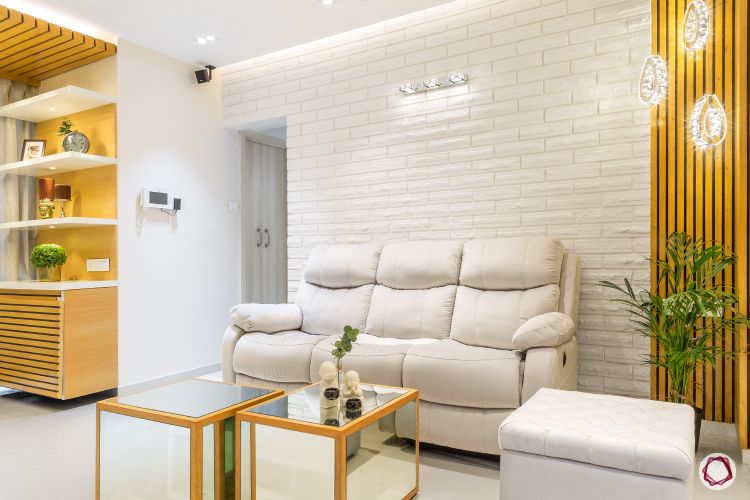 To put it simply, fabric costs substantially lesser than good-quality leather (exclude faux leather). However, leather lasts longer, thereby justifying its cost. What works in favour of fabric is the human tendency to get bored. Fabric is easily replaceable should you feel monotony settling over your living room. The same cannot be said of leather as its value depends on durability and vintageness.
#Leather vs Fabric Sofa: Pet/Child-Friendliness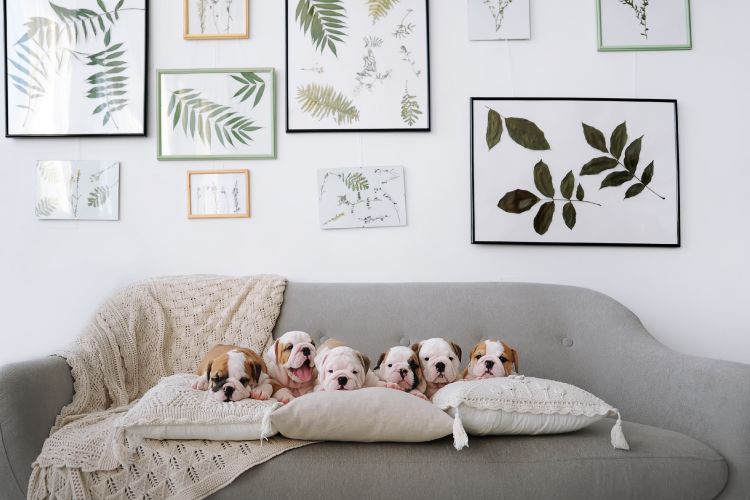 Leather is one of the best upholstery materials for people who have sensitive skin or suffer from allergies. This makes it suitable for homes that have tiny trots. Being organic, it is hypoallergenic. Plus, it gets extra points for not absorbing dust as rapidly as fabric. Apart from being child-friendly, leather also works as animal hair does not stick to it; so when your dog/cat/furry friend sheds, you can just give your couch a quick brushing. Considering the mess that kids and pets can make together or even in isolation, leather couches are godsent for parents/pet owners.
So do the math and pick whatever material that adds up for you.

If you liked the breakdown of pros and cons for leather versus fabric couches, also check out the comparison of Vitrified Tiles vs Marble: Flooring Options for Your Home.
Check out this home with an eclectic sofa design:
Send in your comments & suggestions.