Look around your home– there are so many elements that involve some use of fabric, from curtains and bed linen to sofa upholstery and rugs in the living room. Choosing soft home furnishing fabric is a decision that depends on where your house is, the kind of weather it experiences, the inhabitants of your home and where you'll be using the fabric inside the house.
Understanding what fibres the fabric is made of is the first step to making the right choice. There are natural fibres, animal-sourced fibres, man-made equivalents of the first two, and total blends. This guide lists out the more popular home furnishing fabric options to use in your home.
Home Furnishing Fabric #1: Cotton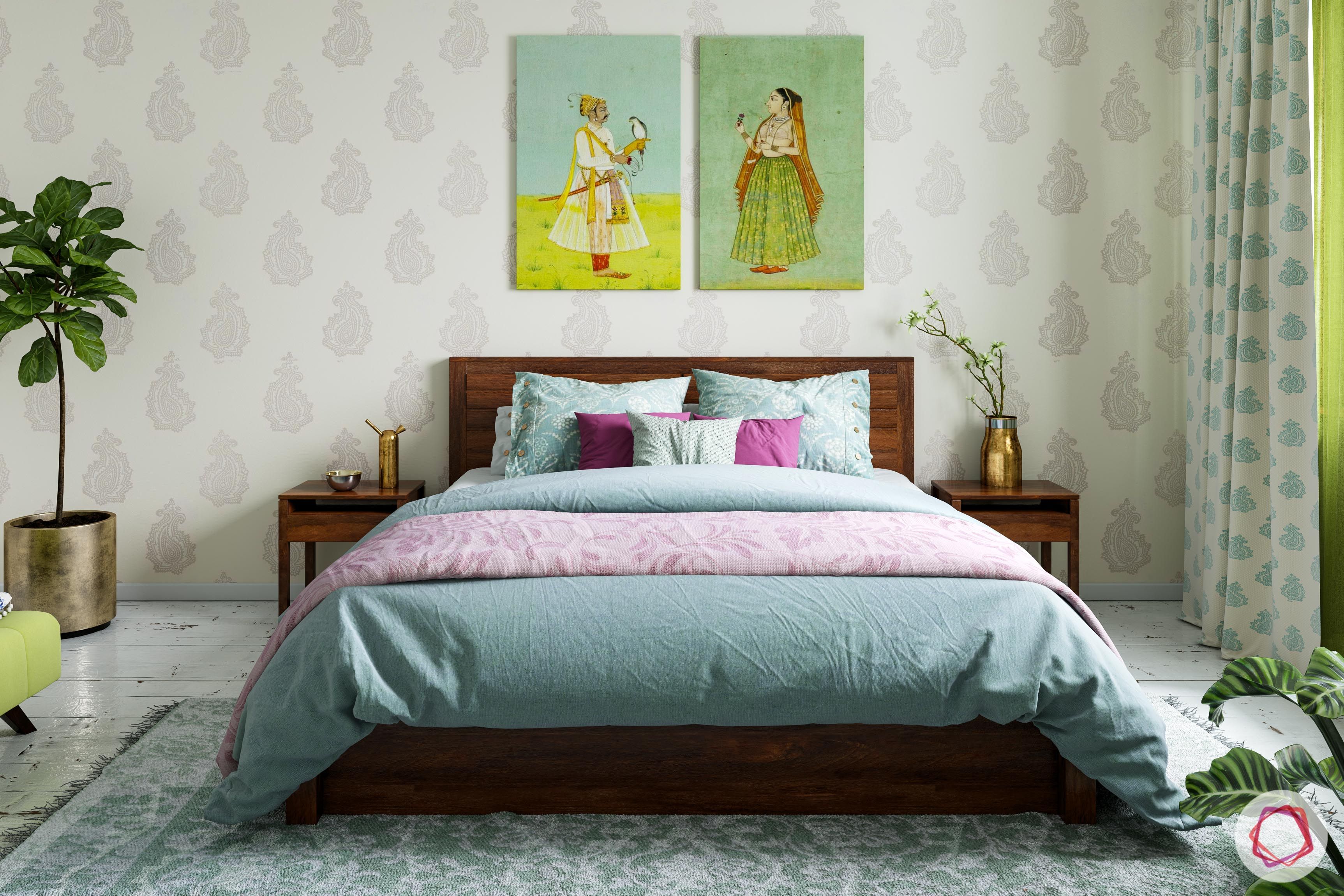 This one's a no-brainer– cotton is a widely used home furnishing fabric worldwide. Cotton is versatile and obtainable in a variety of weights that caters to their purpose. Moreover, cotton drapes well so it can be used for curtains, blinds, towels and bed linen. The downside is that it wrinkles easily but it's durable so washing and ironing won't do it any harm.
Price: ₹50 per mtr
Best used in: Drapes, bed linen, towels
Home Furnishing Fabric #2: Linen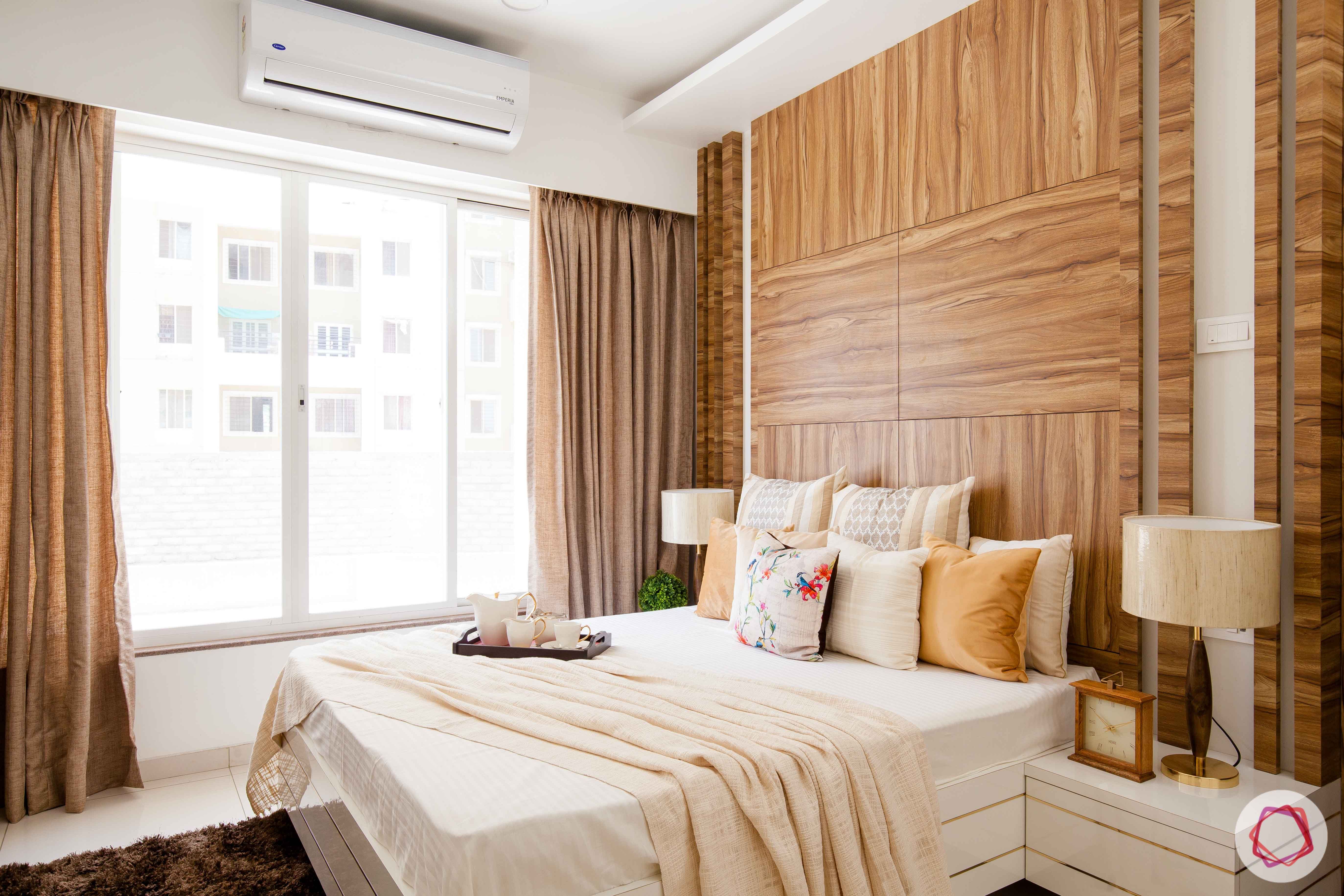 Linen comes in a variety of weights and textures, making it perfect to add some visual interest to corners of your home. The more you use it, the softer it gets, and it's quite easy to maintain. Like cotton, the drawback is that it creases very easily, making it a no-no for high-footfall or seating areas like couches and sofas. However, you can easily use linen for pillow covers, cushions, table runners, napkins and the like.
Price: ₹400 per mtr
Best used in: Bedding, pillow covers, cushion covers and napkins
Home Furnishing Fabric #3: Suede
Quite the luxe-looking fabric, suede is made from the softer underside of animal skin unlike leather. It has a brushed finish and the fibre moves when touched. If you're unwilling to choose animal-sourced material, you can also get sueded silk or sueded cotton which are also much more resistant to losing shape and damage from liquids. Therefore, suede makes a good home furnishing fabric choice for upholstery of sofas, couches, poufs, even headboards.
Price: ₹150 per mtr
Best used in: Any upholstery like sofas, poufs and headboards
Home Furnishing Fabric #4: Silk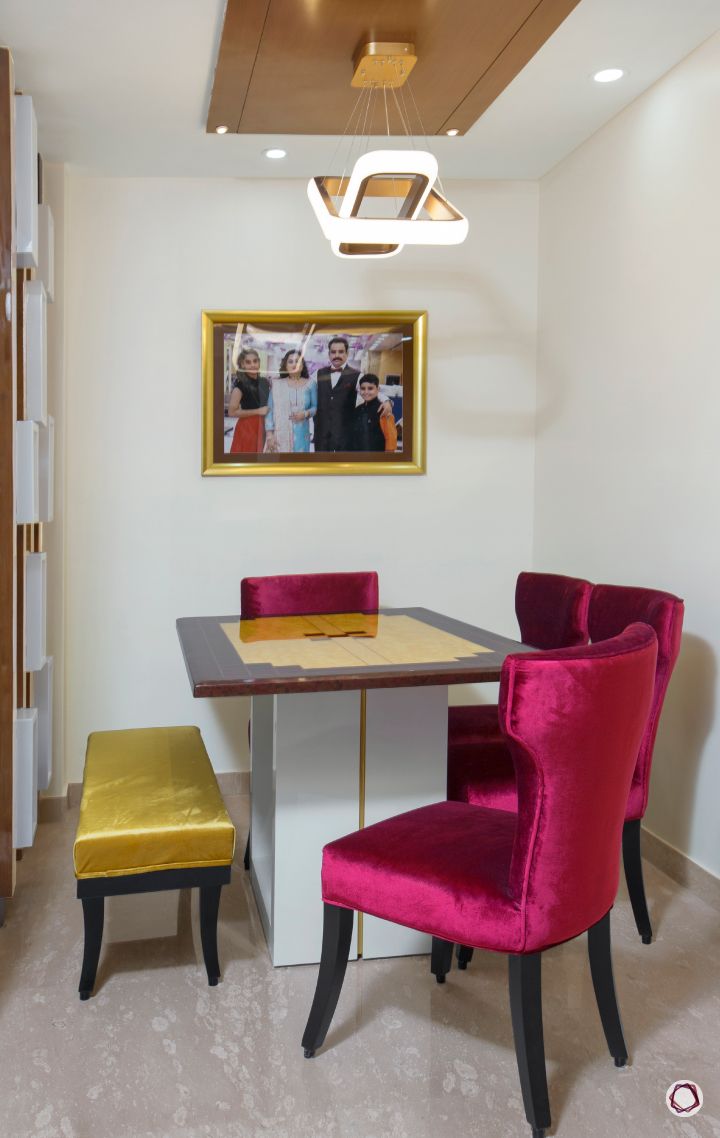 Silk is not just a luxurious home furnishing fabric option, it's also hypoallergenic, making it perfect for homeowners with allergies. The shiny finish is its main draw, but note that silk needs a lot of maintenance and can fade easily when in direct sunlight. To play it safe, incorporate this smooth fabric into lampshades, cushion covers or bed linen.
Price: ₹450 per mtr
Best used in: Chairs, lampshades and bed linen
Home Furnishing Fabric #5: Wool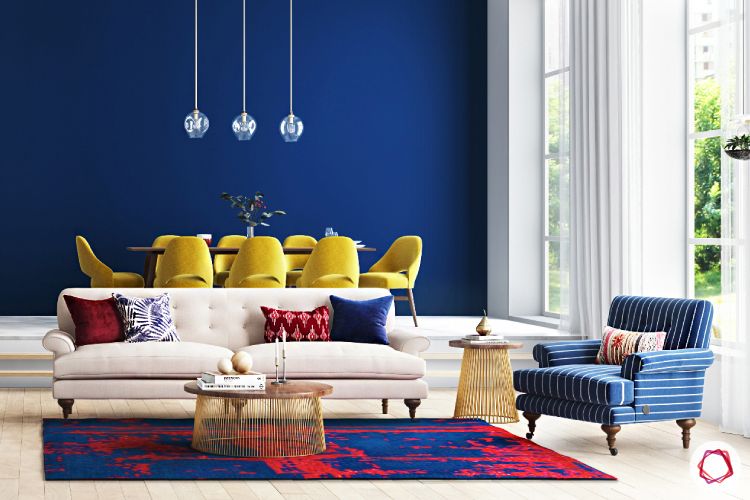 One for homes in cooler climes, wool is a fabric that adds warmth and texture to a space. It's durable, which makes it a great option for upholstery. Wool is a good noise insulator so you can use it for rugs as well. Subsequently. if you're looking to use it over a smaller surface area, try using it on throws, pillows, blankets, even curtains if the extra warmth is to your taste. Wool isn't a good option for tropical and hot climates so keep that in mind.
Furthermore, knowing beforehand how the plethora of options is expected to fall, drape, clean or hold shape will put you on the right path to making the right choice of soft home furnishing fabric for your dream home!
Price: ₹130 per mtr
Best used in: Rugs and carpets
Home Furnishing Fabric #6: Velvet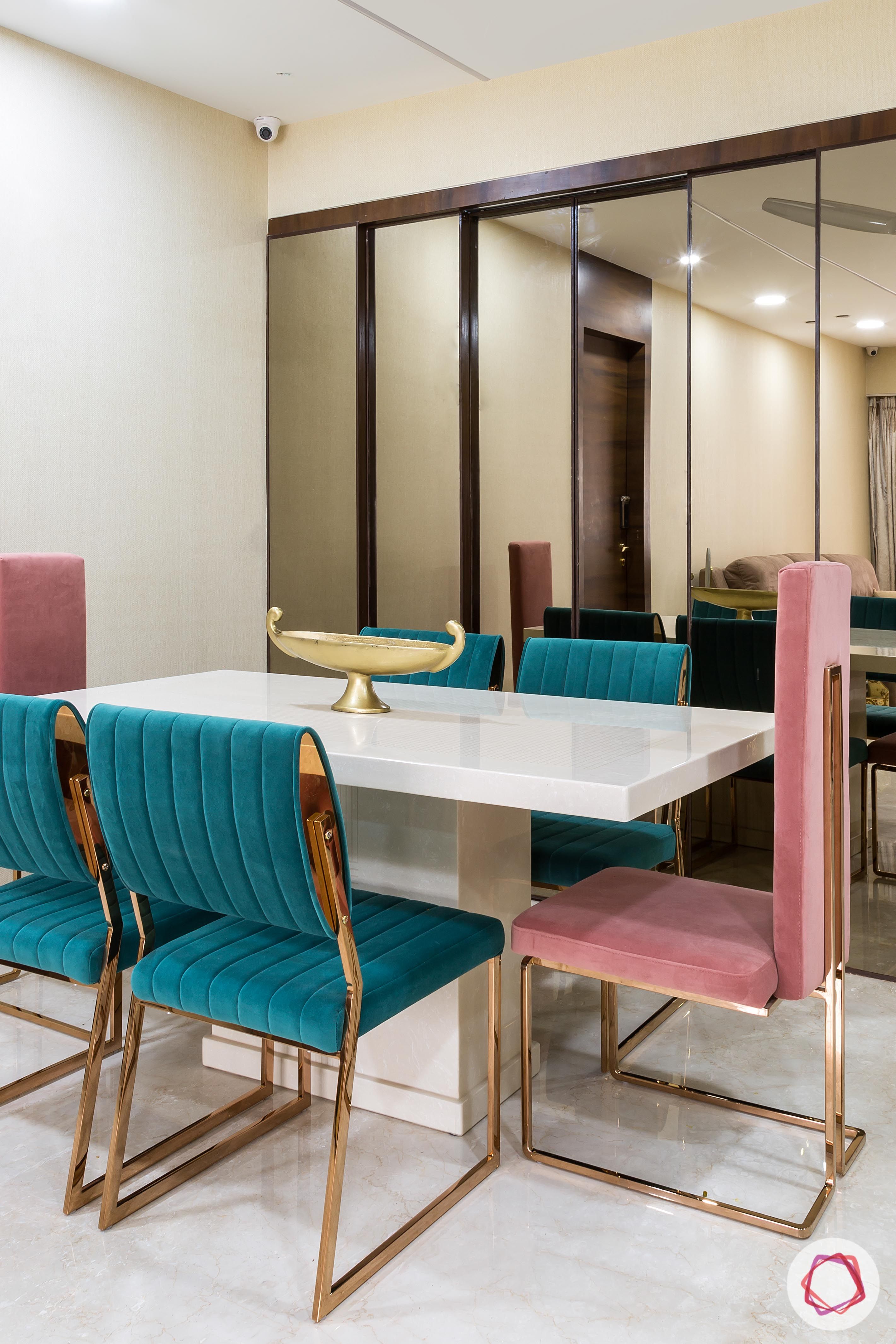 Velvet is a fabric that evidently holds the luxe tag among all other fabrics.To make your dining space more inviting and comfortable, consider switching out regular chairs for ones made of velvet fabric. Consequently, paired with gold accents, the luxe factor is ramped up quite a bit. Since these chairs will inevitably be heavy duty furniture, consider choosing a velvet fabric that's not silk or cotton velvet, for easy maintenance.
Price: ₹110 per mtr
Best used in: Chairs, sofas and headboards
Please note that the prices mentioned above are only indicative and subject to change. If you liked reading this take a look at 7 Smart Ways to Work the Yellow Sofa.
Check out living room designs:
Send in your comments & suggestions.