Feng Shui regards the headboard as an important element that stands for stability and protection. Although the headboard was introduced to keep your pillows in place, it is now a style statement that ties together the elegance of the room. Here are a few headboard ideas to give your room a classy touch.
#Classic Styles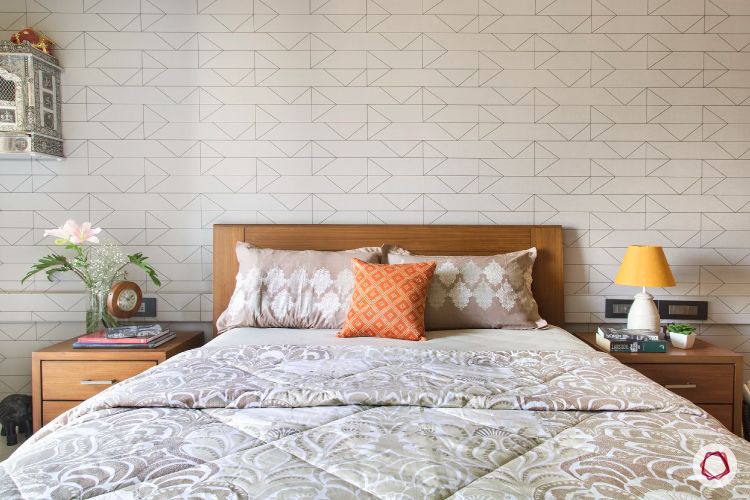 Got an eye for classic headboard styles? Then you're going to fall in love with these stunning options. Wooden beauties reign supreme in these headboard ideas.
Headboard Ideas #1: Understated Elegance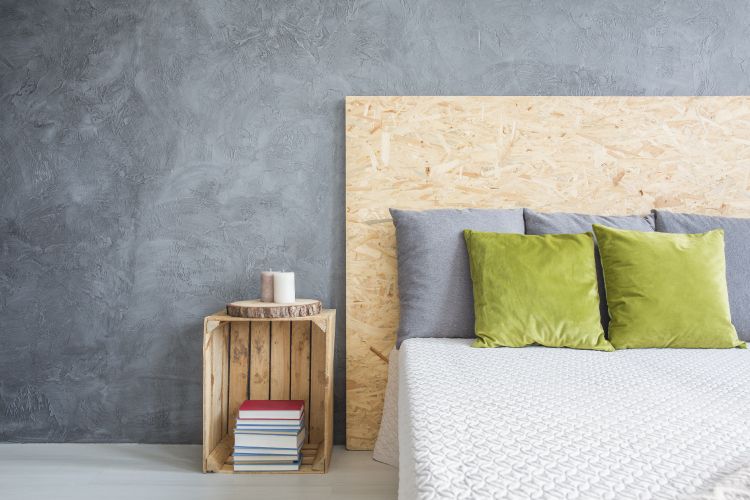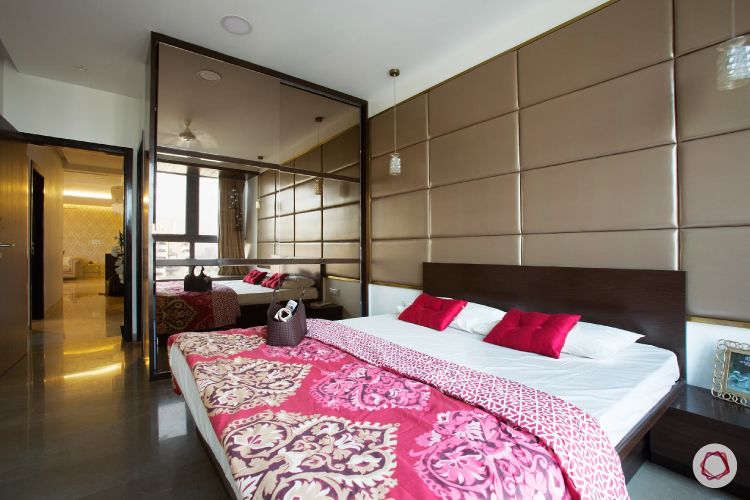 A simple solid wooden headboard that matches your bed, is a classical style followed in India for a long time now. This stylish addition adds to the exuberance of the room without dominating its other features.
Headboard Ideas #2: Pleasing Patterns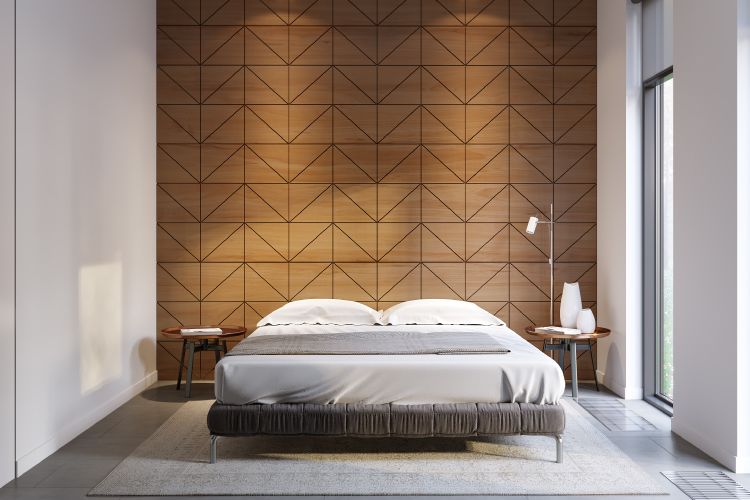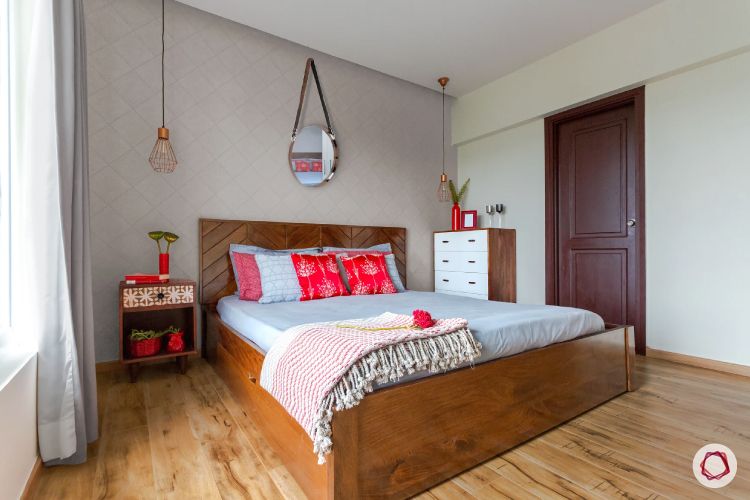 If you find plain wooden headboards boring, then add patterns like stria or chevron for a stylish feature. Along with the warmth of wood, these patterns can add personality to the room.
Headboard Ideas #3: Fancy Fretwork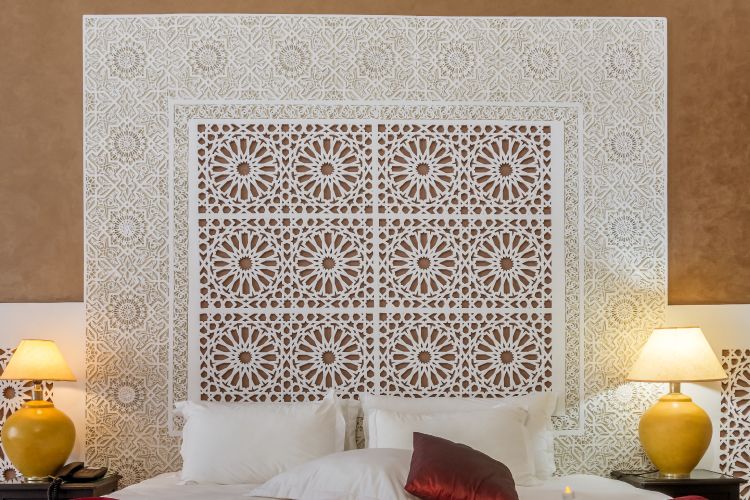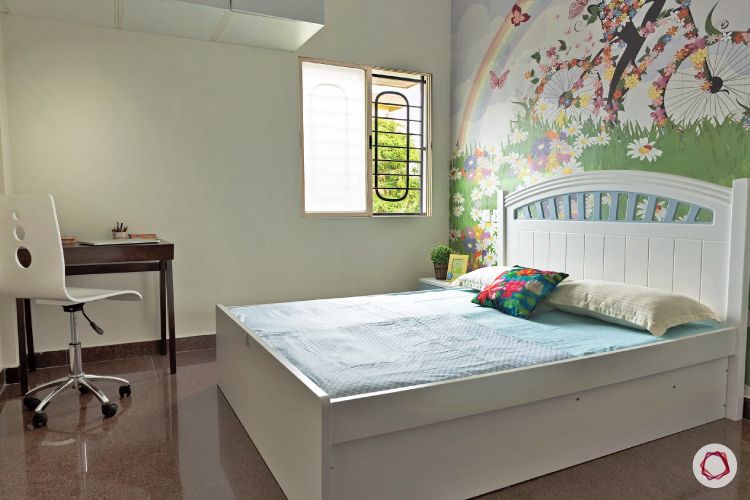 It's easy to notice patterns when it is fretwork. The ornamental, lattice-like designs can be mesmerising and elevate the aesthetic appeal of your bedroom to a more hotel-like setting.
Headboard Ideas #4: Stylish Stickers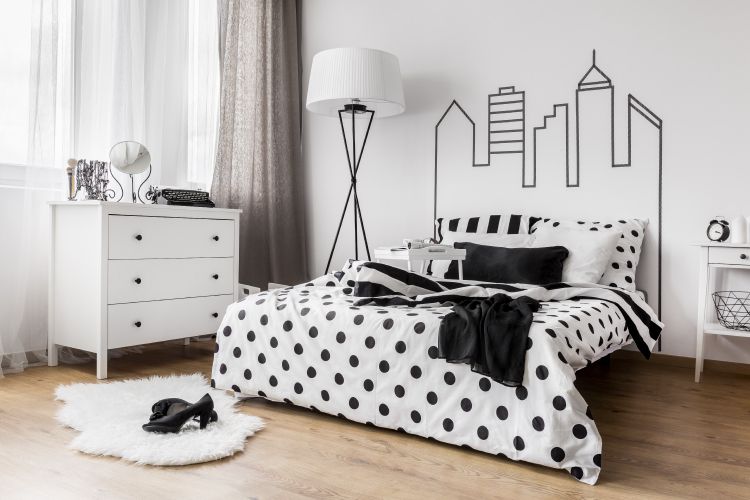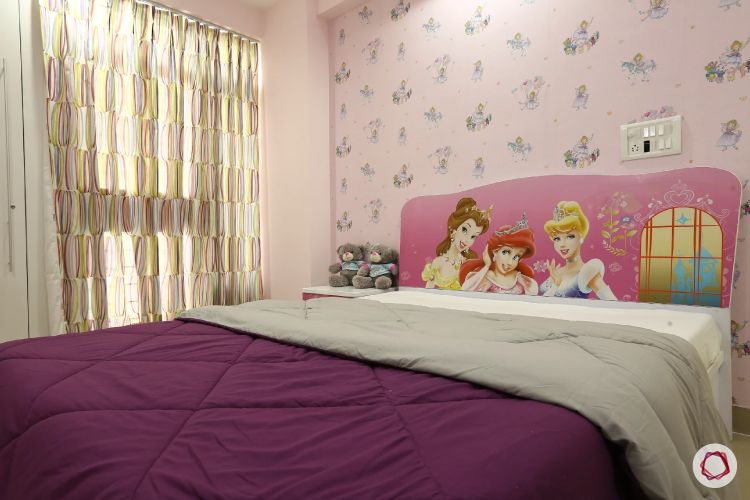 If you're not in love with wooden headboards, pretty stickers will do the trick. You can choose any design, colour or character to go with your bed. For kids, a pretty sticker with their favourite toon can help you tuck them into bed early.
#Upholstered Headboard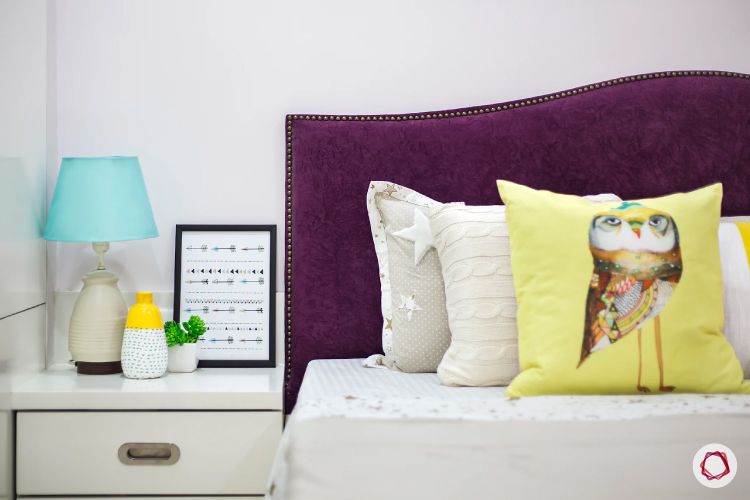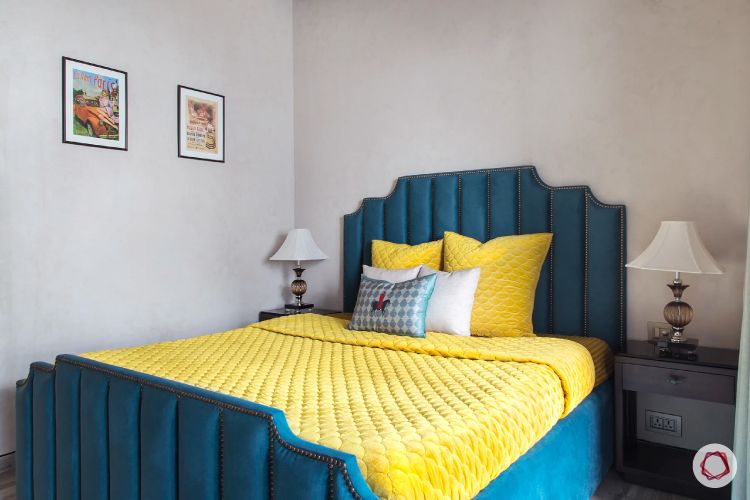 To bring in a soft, smooth feel into your bedroom or tone down the bright tones of the bedroom, opt for an upholstered headboard.
Headboard Ideas #5: Tufted Treat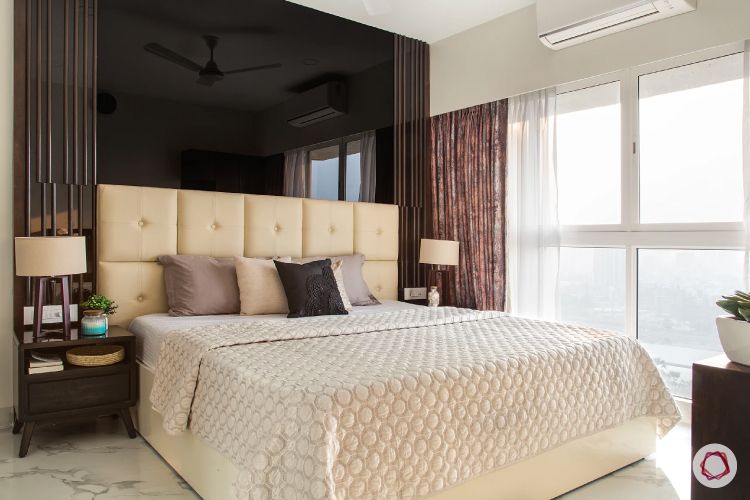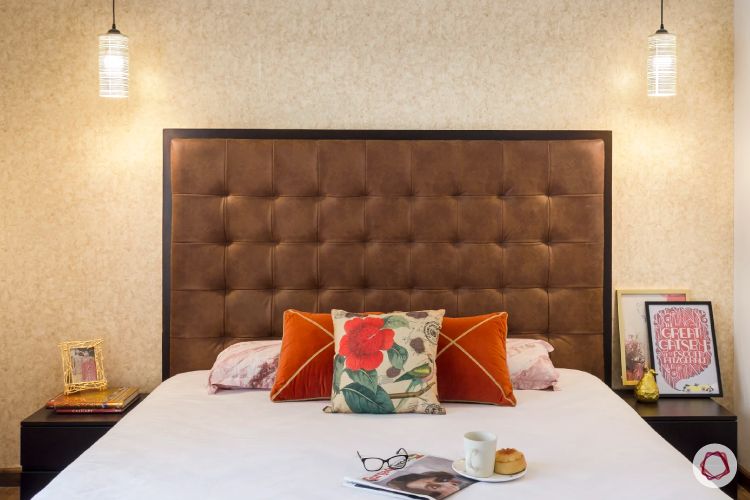 A simple tufted headboard of either leather or fabric can give your room a stunning makeover in minutes. The soft textures and symmetric tufting make it a attractive option.
Headboard Ideas #6: Chic Curves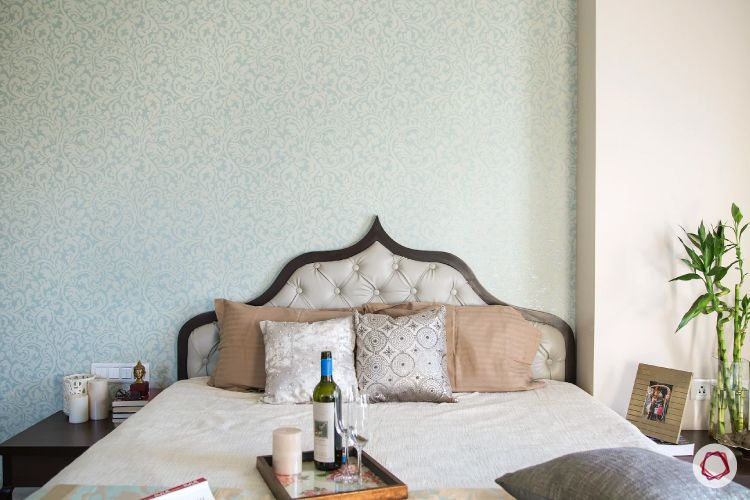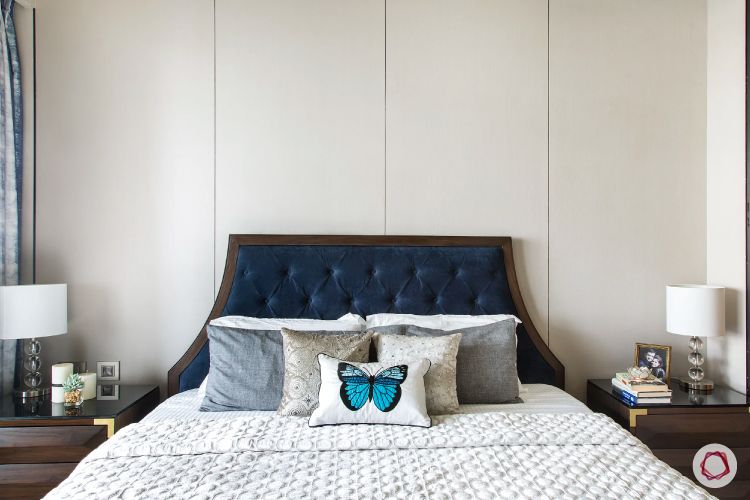 Don't you just love the curvy silhouette of this headboard? Feng Shui suggests no sharp edges, just beautifully shaped corners for a good headboard. A wooden headboard lined with a tufted upholstery is a beautiful way to add a graceful appearance.
Headboard Ideas #7: Bright and Bold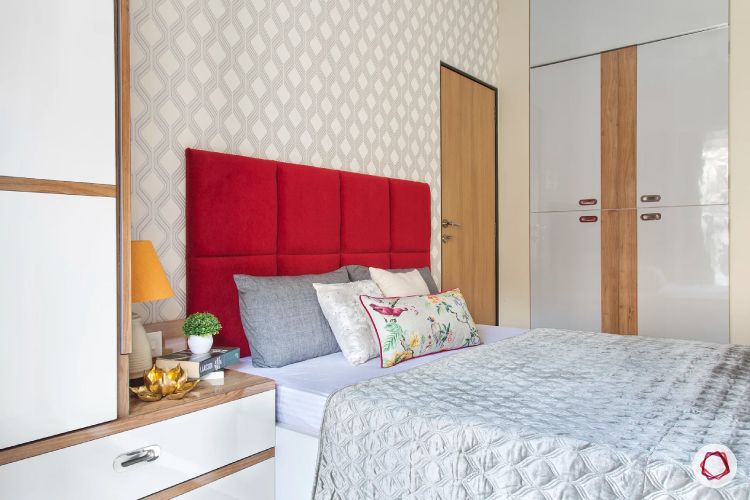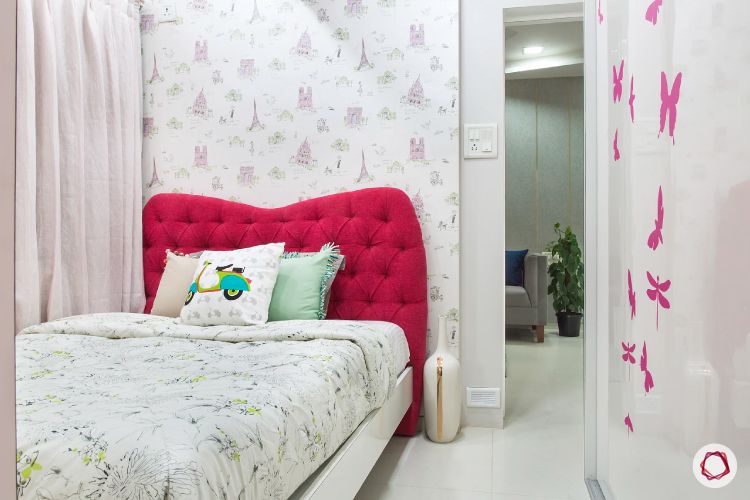 Upholstered headboards also give a chance to add colour to the bedroom. If chosen wisely, it can bring together the entire bedroom theme. Choose a vibrant colour that can match the accessories, if you don't have a bright coloured accent wall.
Headboard Ideas #8: Striated & Subtle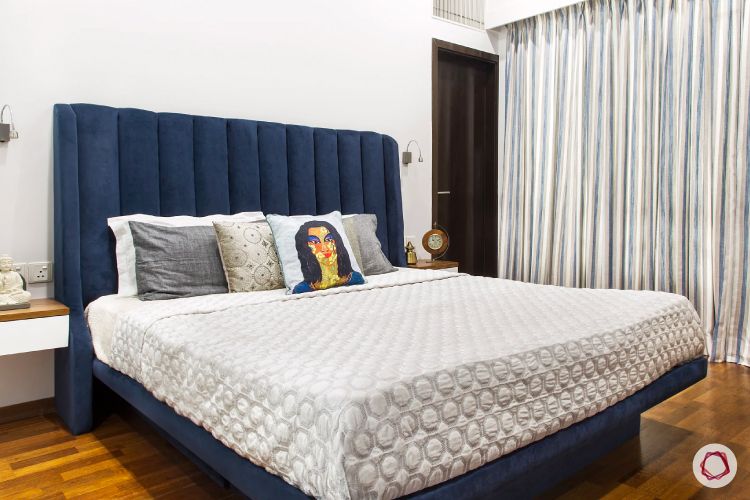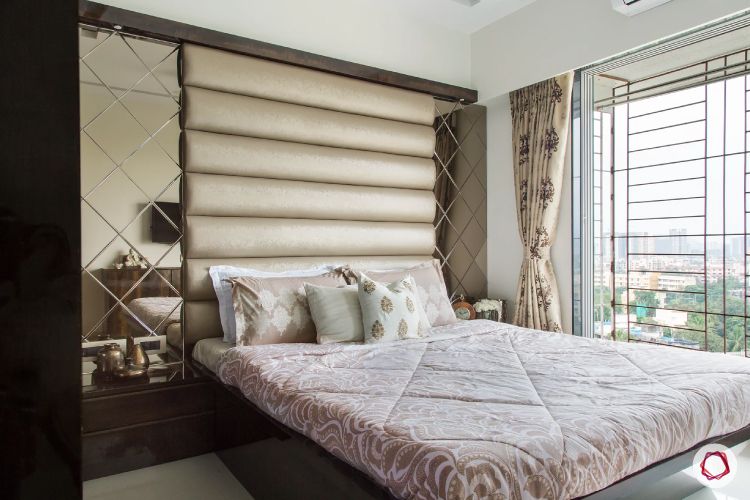 Whether vertical or horizontal slats, the extravagant design is eye-catchy and luxurious. Here the choices are immense with leather, chenille, fabric and other materials to pick from.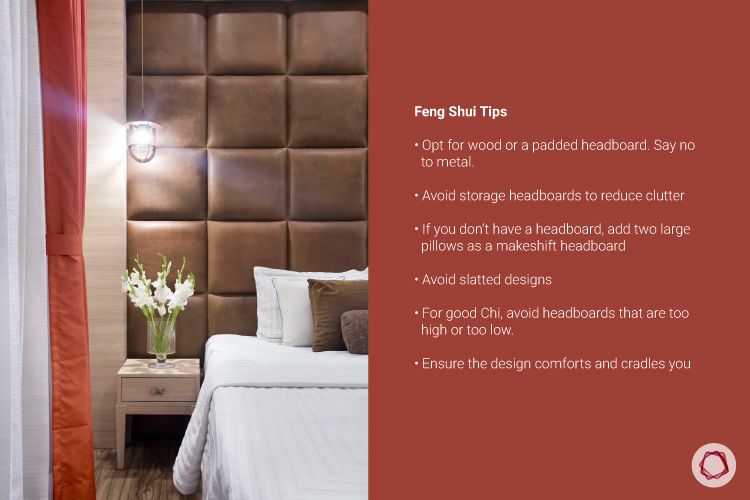 Love these ideas and want more for your bedroom? Read this article for tips on how to create the perfect repose.
— editor@livspace.com