One of the easiest ways to amp up the style quotient of simple bed designs is to add a super chic headboard to it. Wake up to these wonderful additions, and you will fall in love with your bed even more.
There are so many types of headboards out there that you will be spoiled for choice. From tufted to wingback, we have a host of options that you could choose from. Take a look at these headboards and get one for each bedroom.
Bed Designs With Headboard #1: Give 'em Wings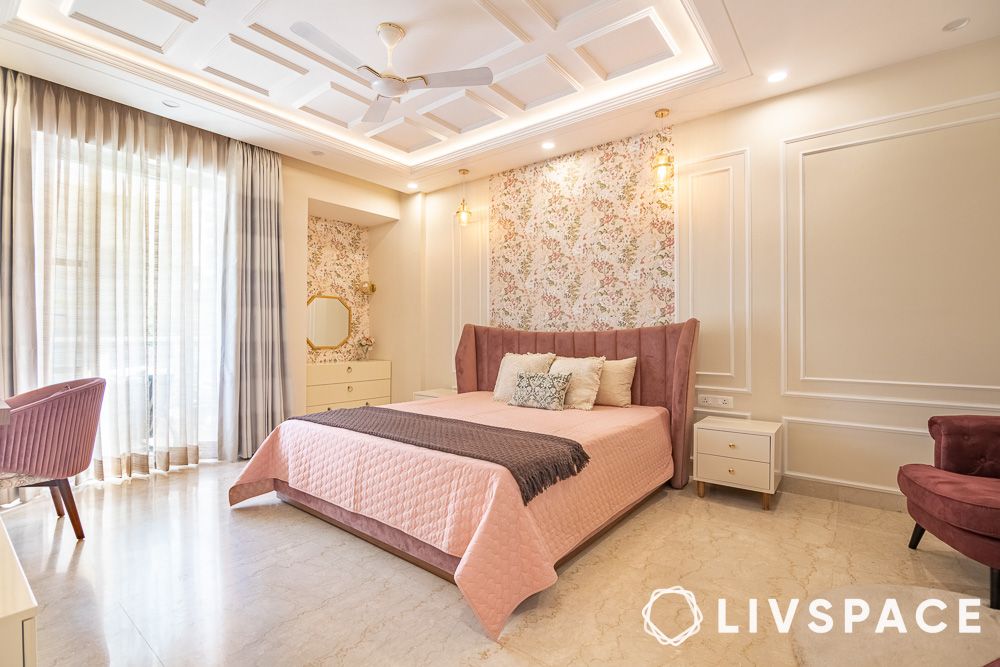 Anchor your restful retreats with this uber stylish and versatile wingback headboard that looks stunning on any bed. Soft velvet upholstery is the best material for this type of headboard because it lends a classic appeal to your bedroom. Opt for a freestanding one or a fixed one, depending on what you fancy!
Bed Designs With Headboard #2: Wall-Mounted Panels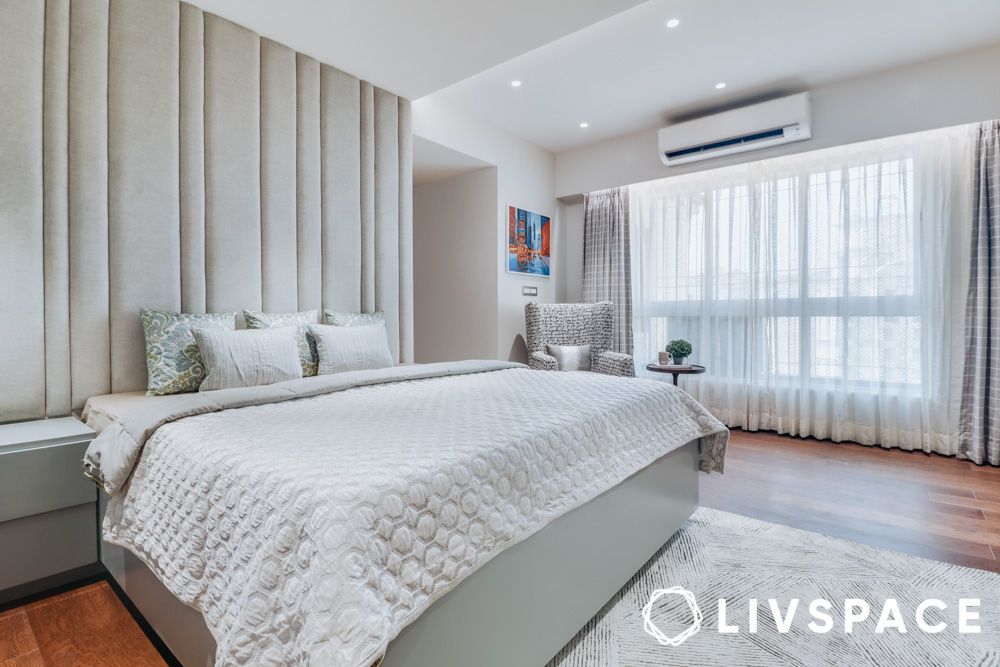 One look at these luxurious-looking headboards and you know you have a statement piece at hand.
Plush padding and eye-catching panels are the perfect recipe to add that zing to your simple bed design. Whether you pick horizontal or vertical, leather or fabric, this is a fun and functional headboard that will complement your latest bed design.
Bed Designs With Headboards #3: Fix 'em Up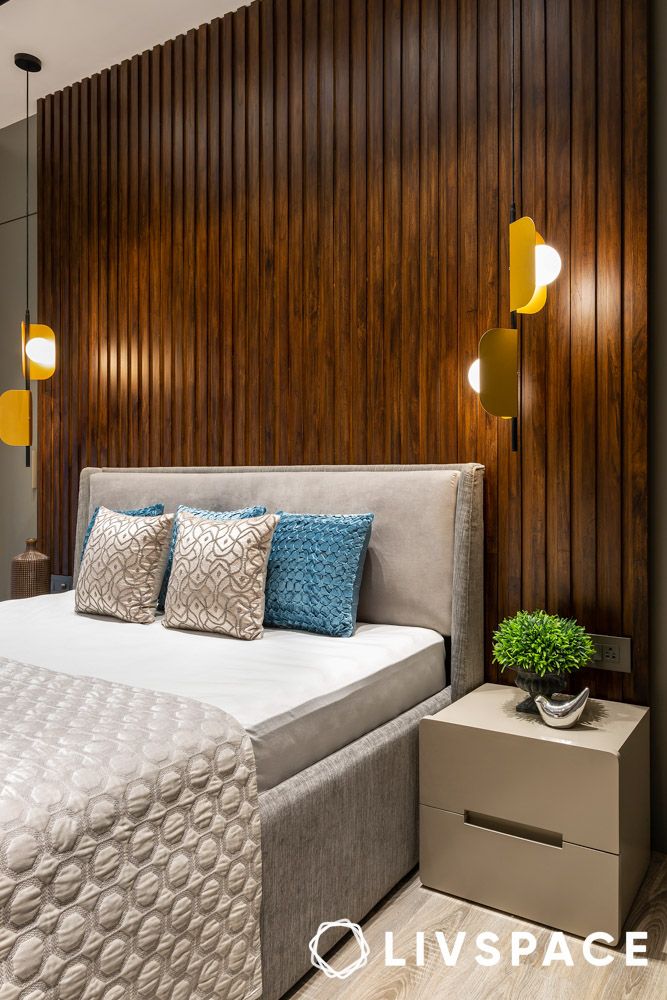 There's something so alluring about bed designs with fixed headboards. The fact that they are also sturdy and stand free from the bed, makes this style of headboard a popular choice.
If opting for padded ones, make sure you opt for tough button tufts on ample padding, so that you can rest your back on it comfortably!
Bed Designs With Headboards #4: Tufted Magic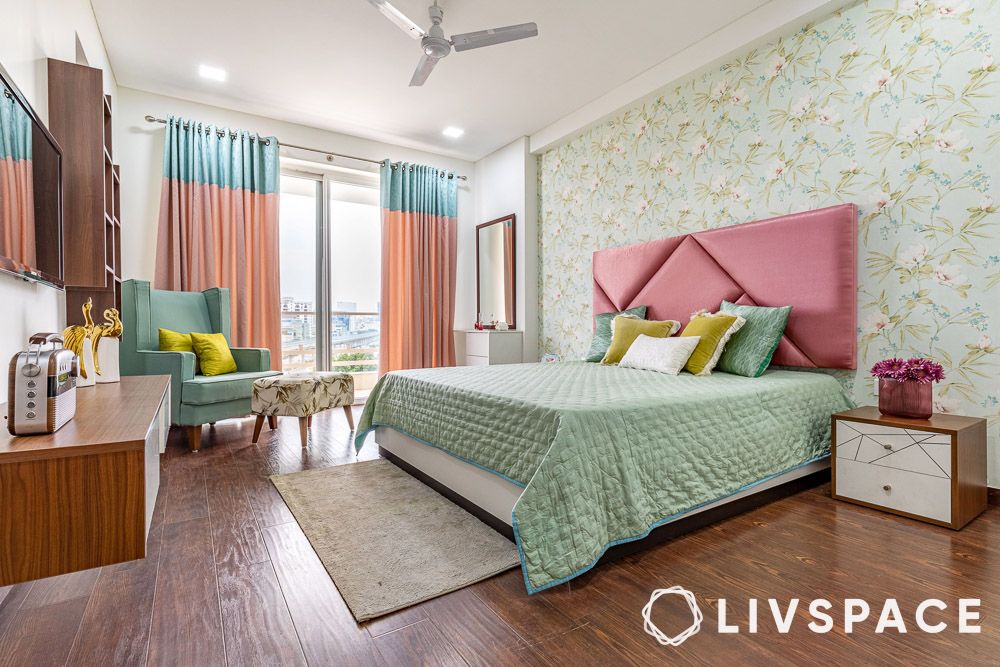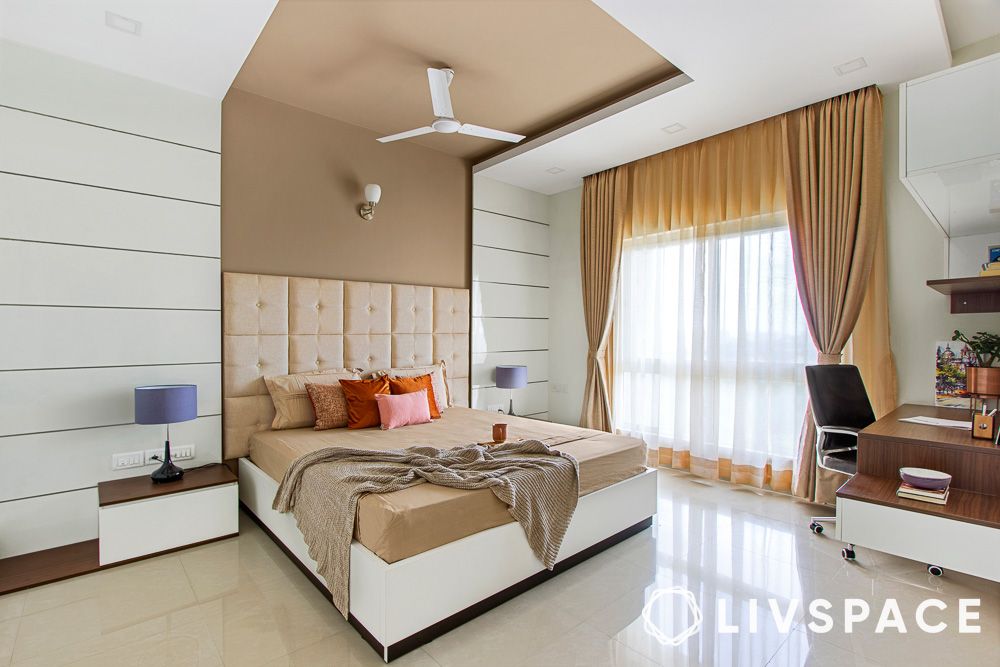 Button or diamond tufts or invisible ones, like the one in the picture, are trendy headboard designs that look stunning on beds. Give your master suites a touch of glamour with these beautiful tufted headboards and pair them with plush pillows.
Bed Designs with Headboards #5: Ceiling to Floor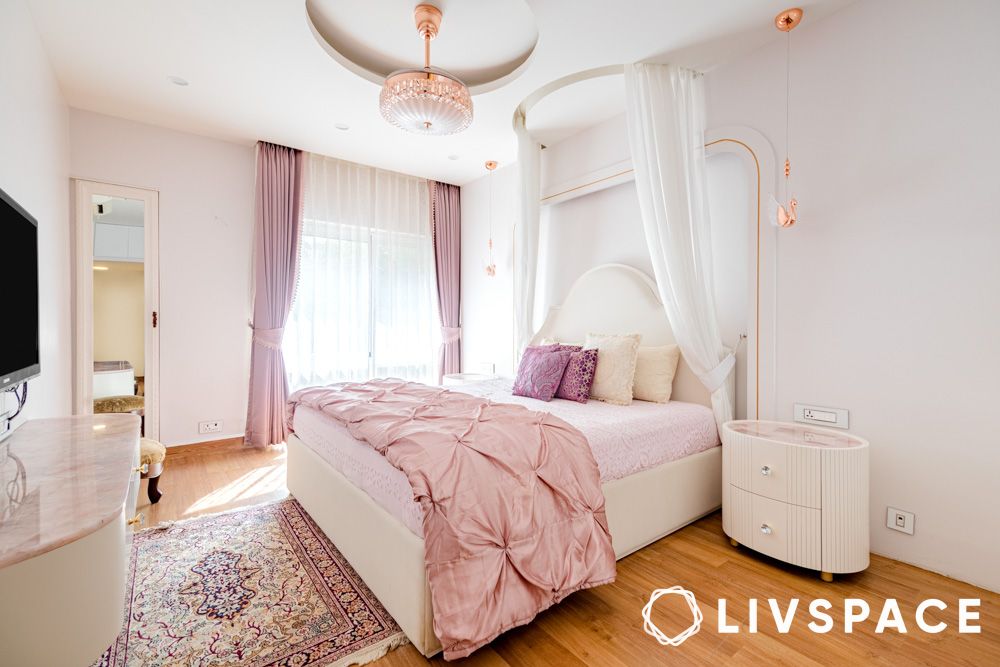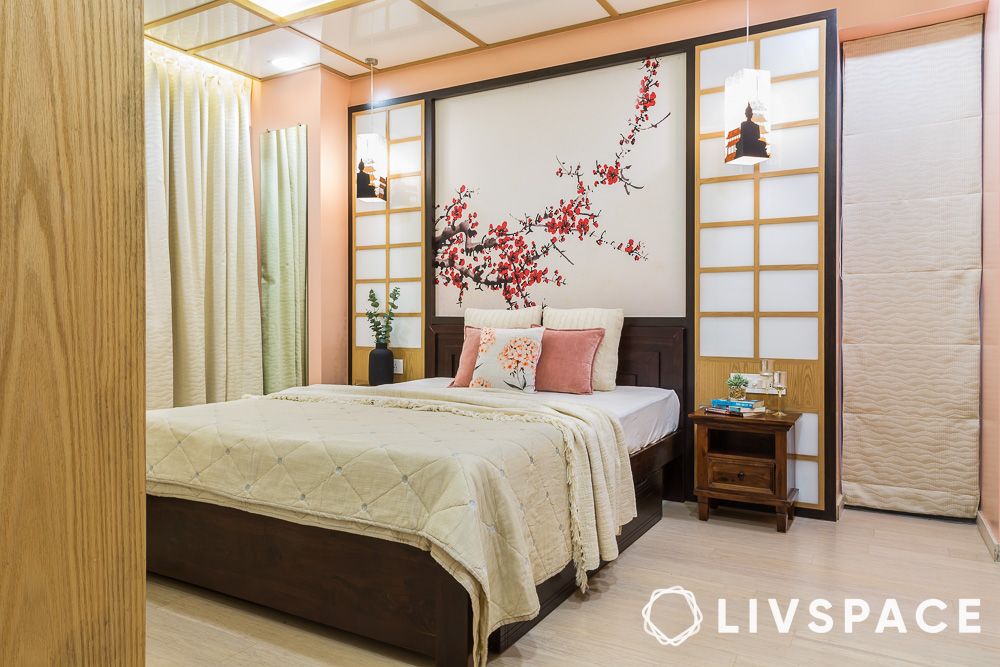 Floor to ceiling headboards are such a rage, and their commanding presence adds character to a room. Giving the illusion of an accent wall, just one that is upholstered and way more comfortable, these headboards are for people who love living life king-size!
Bed Designs With Headboards #6: Framed in Wood!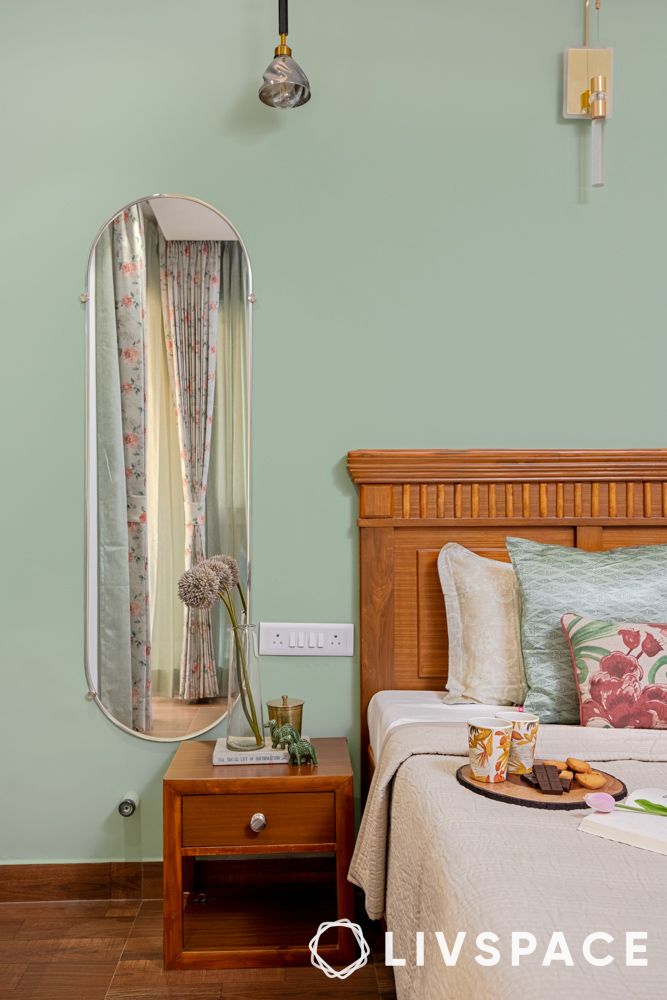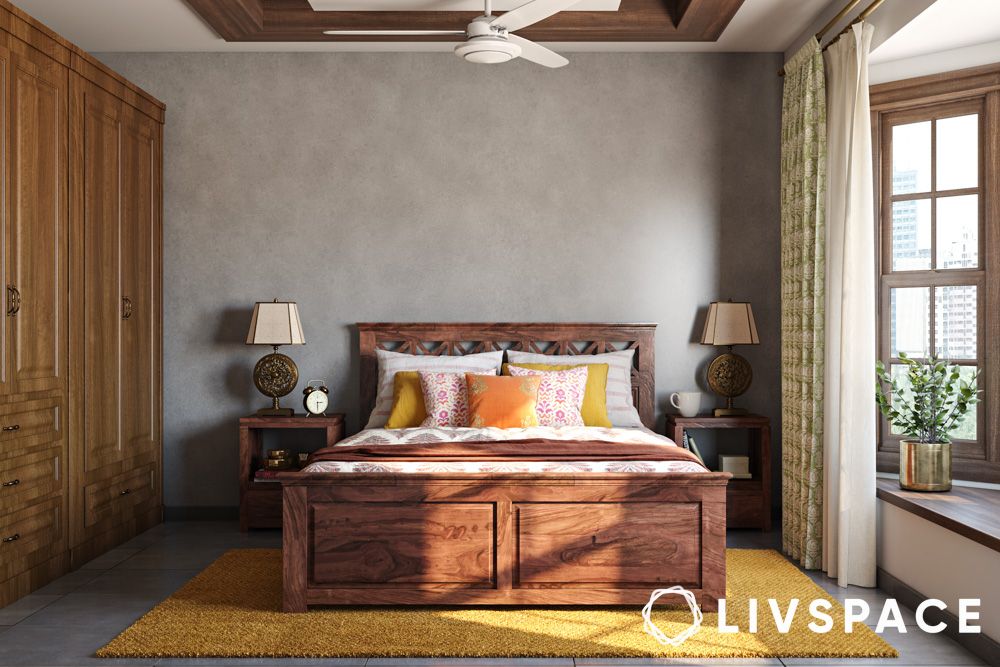 If you are someone who likes keeping things simple, then you should definitely opt for wooden framed headboards. Choose from a wide variety of patterns like chevron, plain wood, carved wood and so on.
Bed Designs With Headboards #7: Customised Designs in Wood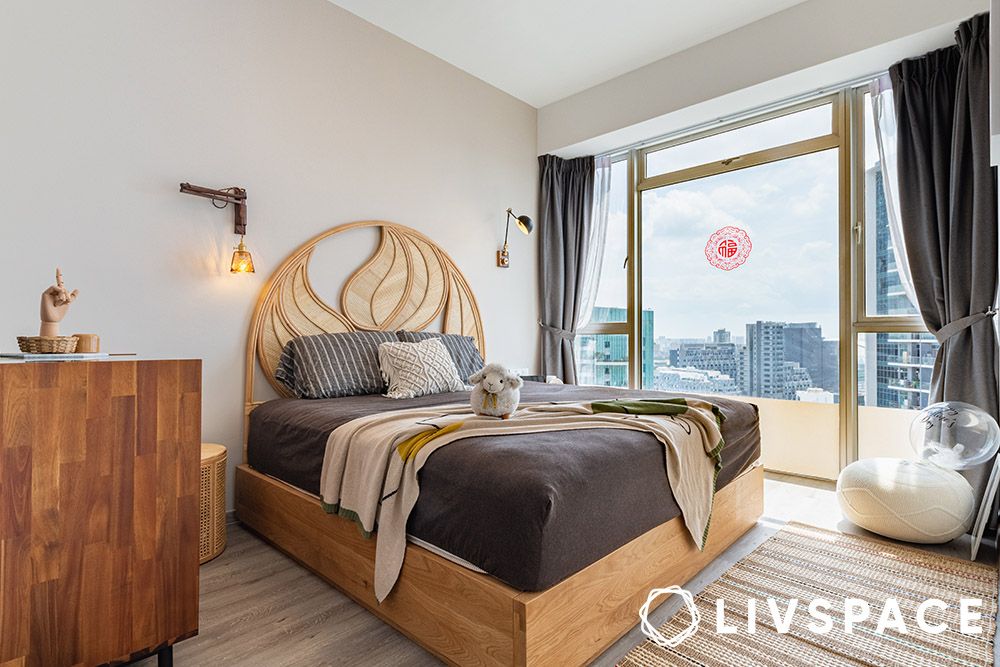 If you are looking for a trendy new way to decorate your bedroom, your best bet is a wooden headboard in a unique shape and size. You can find carved and leaf-like designs that resemble a birch twig or fern. There are also fancy wicker designs that mimic the shape of vines and leaves.
How Can Livspace Help You?
Our designers have experience in creating unique and stunning homes
We have delivered over 50,000+ happy homes
Our 146 quality checks ensure high-quality and durable materials
If you want beautiful interiors for your home, then look no further. Book an online consultation with Livspace today. Send in your comments and suggestions to editor@livspace.com