Available in a variety of designs and materials, upholstered headboards are making quite a statement today. Plush and inviting, with an air of soft comfort, they bring a timeless appeal to your room. Apart from adding style, they're supremely comfortable. If your novels keep you awake the whole night or you've been sick all day, sipping soup in bed, a padded, upholstered headboard provides the perfect spot for lounging.
There are a number of factors to be considered while picking a bed with an upholstered headboard. For example, a fabric upholstered headboard can create a very different look when compared to one with leather upholstery. Height and shape are other important considerations – you want something that will complement your interiors and yet be comfortable.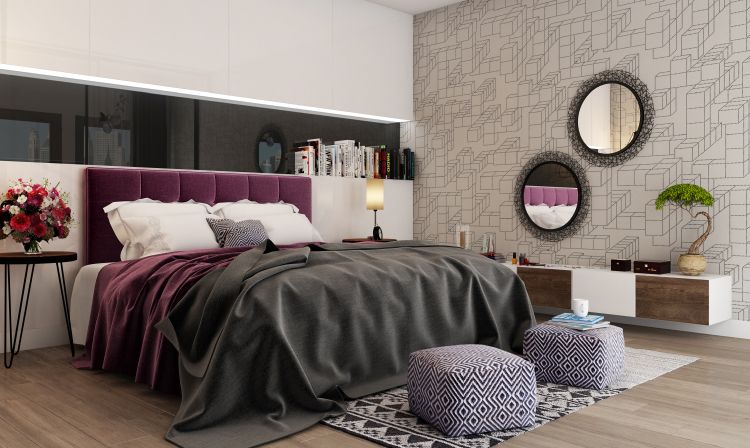 Bring in a sense of charm and warmth to your bedroom by peeking into this list of five fancy beds with upholstered headboards from Livspace. All headboards are attached to the bed and are available in a range of vibrant colors , prints and upholstery choices including cotton, leatherette , suede and velvet,
Karmen Bed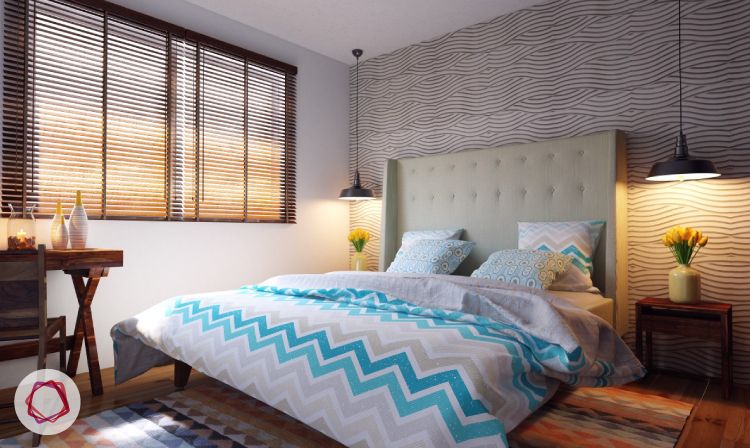 The plushness of this wingback headboard is what defines the elegance of this bedroom. With a high back and sides and elegant button tufting, this stylish upholstered headboard will give you all reasons to stay locked up in your bedroom the whole day! Apart from bringing an air of regency charm to your bedroom, the winged sides also prevent your pillows from falling off.
Ebba Bed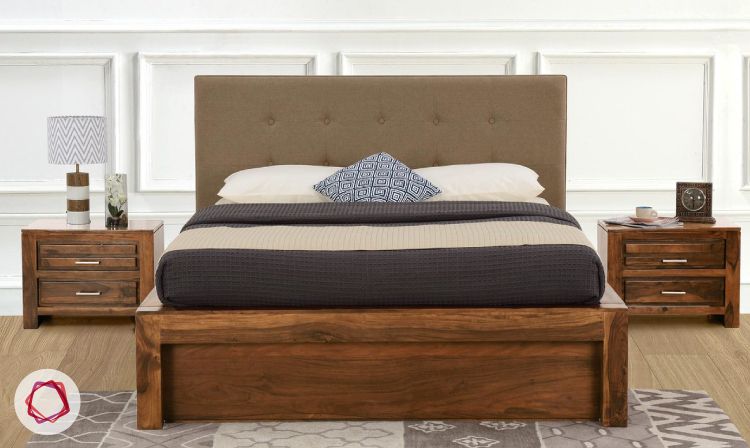 Bringing subtle elegance with its classy, restrained headboard, the Ebba bed complements a variety of decor styles. This bed features a straight button-tufted upholstered headboard that is simple yet striking. The added height provides optimum back support and also adds definition to your room.
Henrietta Bed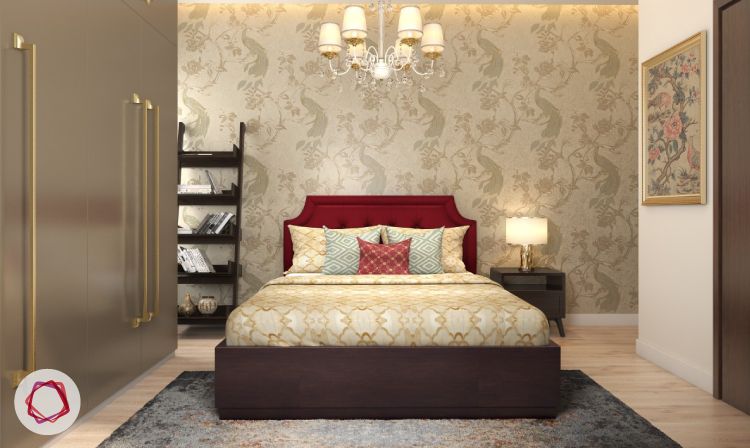 For a stylish, glamourous bedroom. choose a piece with an elaborate decorative headboard such as the Henrietta bed. This bed features a luxe scooped headboard that will render an upscale vibe to any bedroom. Fine stitching along the border emphasizes its shape, while button tufting adds a regal touch. For best results, pick your color and upholstery material to complement the rest of your bedroom. In the look above, we love how the bold red suede upholstered headboard stands out in a neutral-hued bedroom.
Sianna Bed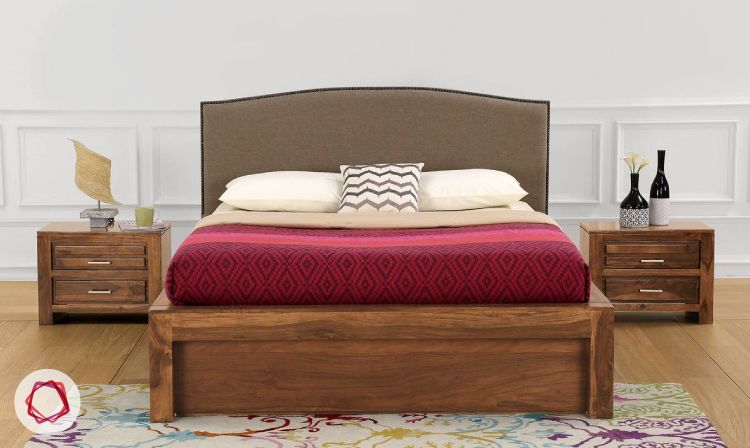 A modern take on traditional design, the Sianna bed features a classy curved upholstered headboard with nailhead trimming. A good choice for transitional themed bedrooms, this promising combination of comfort and style is available in a variety of trendy upholstery options to complement its well-streamlined wooden form.
Augustus Bed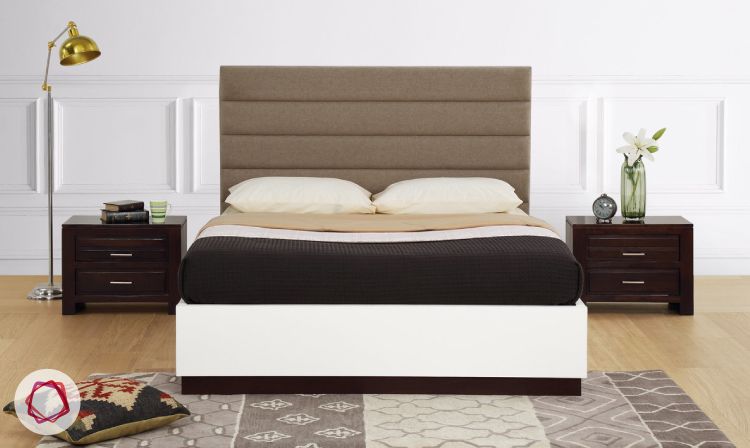 If you're looking for something to complement your modern or contemporary themed bedroom decor, then the Augustus bed is the perfect choice. This bed sports an optimally high upholstered headboard, ideal for all day lounging. The simple, clean headboard design features minimal embellishment with horizontal lines.
How Can Livspace Help You?
We hope you found our ideas useful! If you want beautiful interiors for your home, then look no further. Book an online consultation with Livspace today.
Send in your comments and suggestions to editor@livspace.com