From stacks of hay and raised stone platforms to bespoke memory foam, beds have come a long way! Bed designs have transformed over the centuries to cater to the growing need for luxury and comfort in the bedroom. In fact, every bed style has evolved to match the designs of our homes over ages. Let's take a quick look at how these popular types of bed style came to be and their use in contemporary homes.
ALSO READ: 10+ Ways to Style Your Bed Like a Pro
#1: Wing-back Bed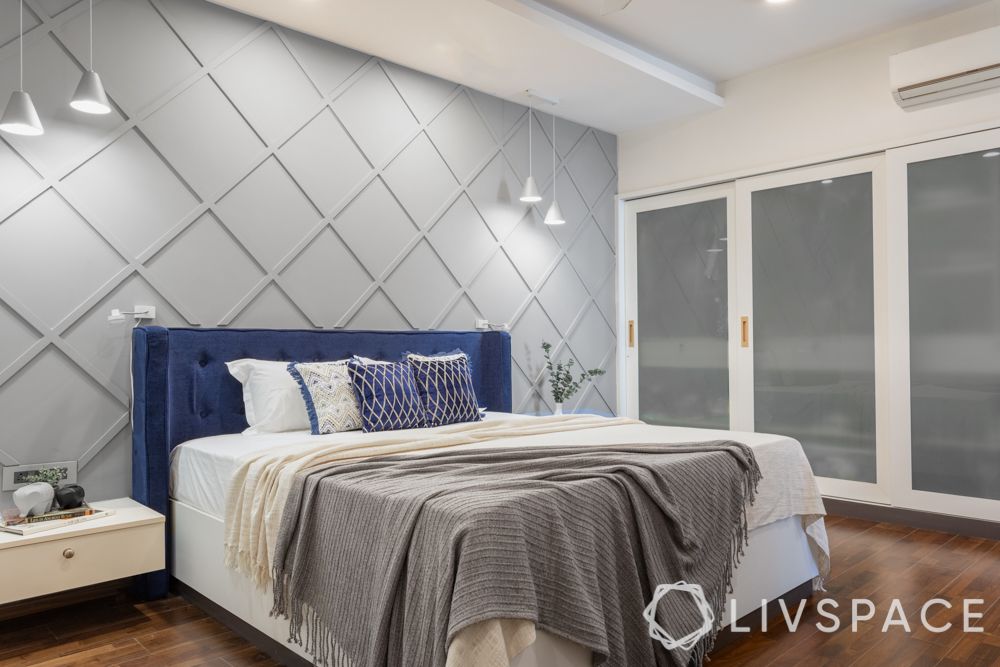 Origin
Originally made of just wood, these types of bed style were popular in the 1720s, especially in England and Colonial America.
Style Evolution
Today, with leather or fabric upholstery, these beds are a comfy and graceful addition to any modern bedroom.
Function
The wing back bed design style serves as a shelter from harsh weather, such as draughts of wind or heavy sunlight, while still allowing the joy of large open windows.
#2: Panel Bed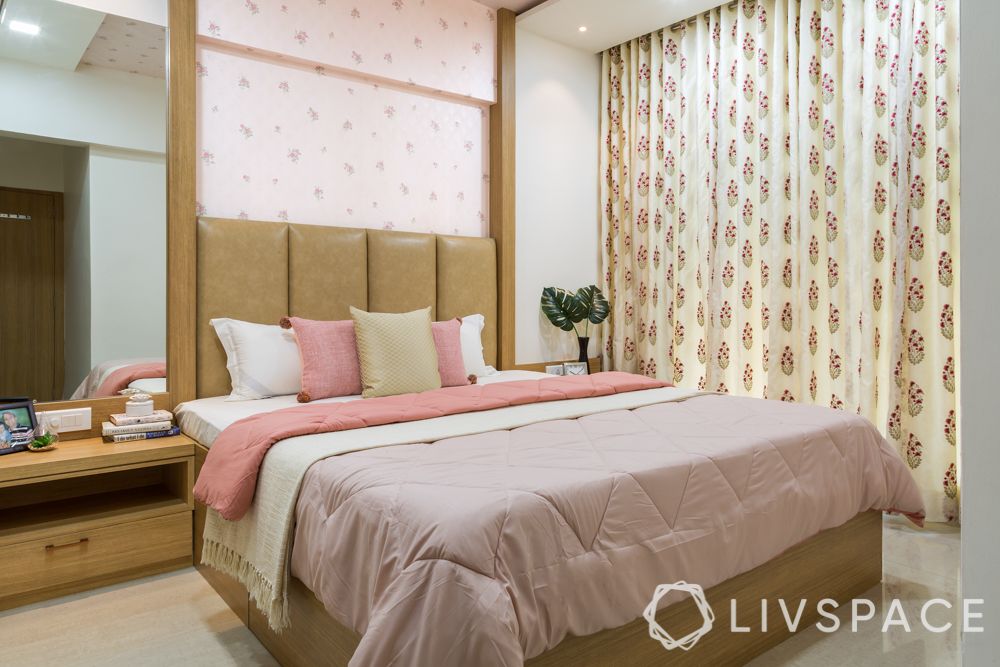 Origin
Much like the windows and doors of yesteryears, early panel bed designs were pretty much simple slabs of wood.
Style Evolution
Modern panel bed designs, however, come with a variety of headboard sizes, panel detailing, textures and finishes that perfectly complement a contemporary aesthetic.
Function
It lends the space a comforting vibe while adding a sense of refined quality to the design.
#3: Sleigh Bed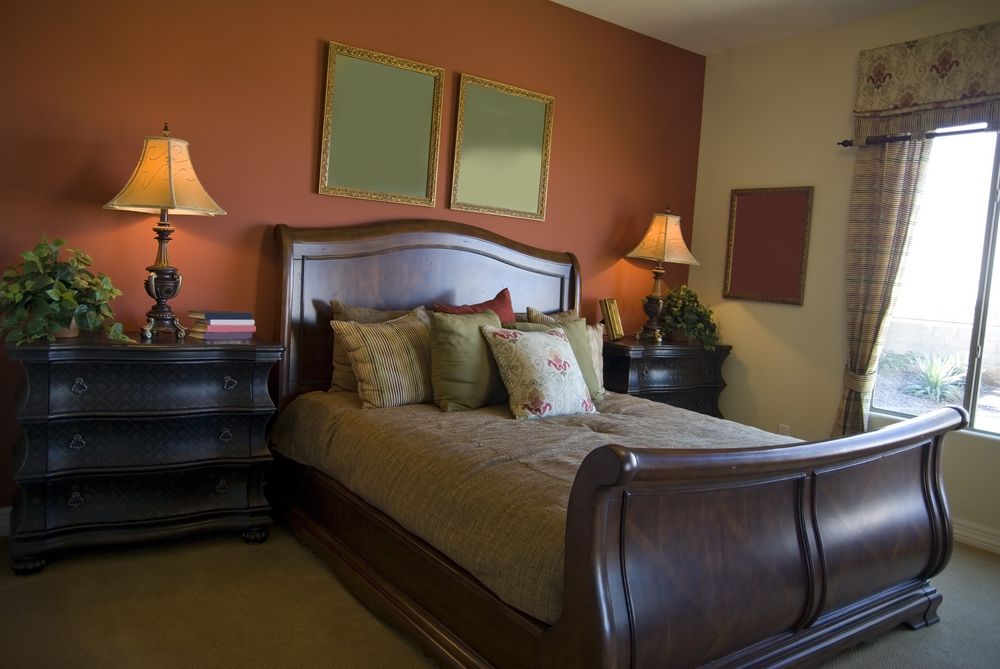 Origin
Sleigh beds originate from the ancient Roman and Greek empires. These beds look like sleighs with a scrolled foot and a headboard.
Style Evolution
Modern sleigh beds are much lighter than their older counterparts. Unlike the original wooden beds, the contemporary ones can be made of iron, steel and aluminium.
Function
It gives an old-school and vintage vibe.
#4: Slat Bed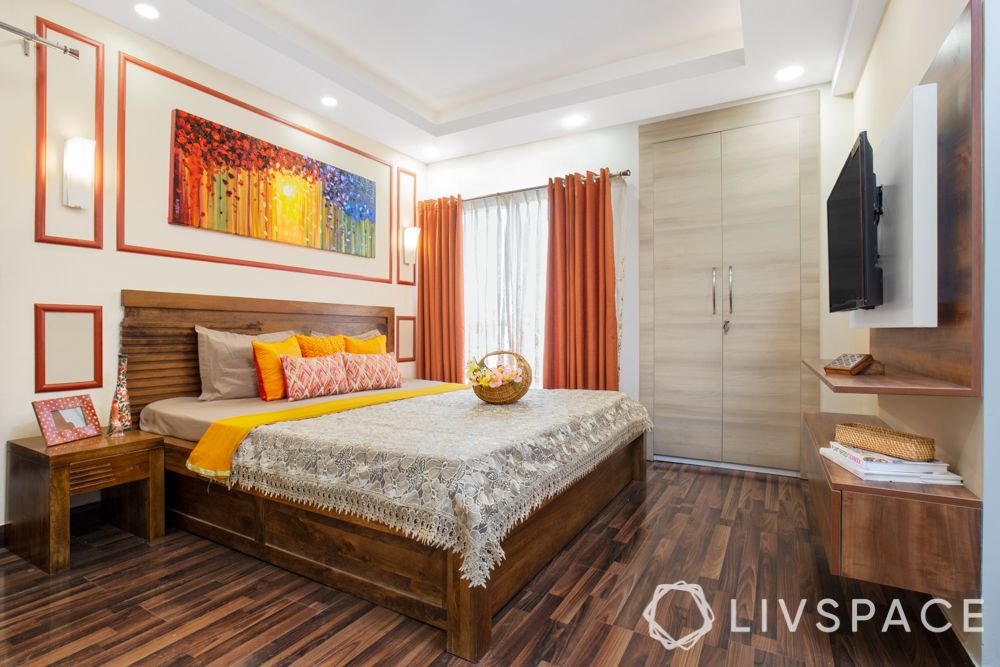 Origin
Minimalist Scandinavian furniture, such as the slat bed, has been in vogue since the Vikings era!
Style Evolution
Designed using horizontal or vertical slats for headboards and/or footboards, these are the perfect blend of traditional and contemporary bed designs.
Function
Their minimal aesthetic works great with simple, yet, powerful décor choices. This kind of bed also takes up relatively less space, and is perfect for a small bedroom.
ALSO READ: What Kind of Wood Makes the Best Beds?
#5: Open-frame Bed
Origin
The open-frame bed furniture design is a compromise between bare minimalism and the opulence of Victorian style.
Style Evolution
These beds come with free-flowing, casual, organic lines that run along the headboard and footboard.
Function
In contemporary interiors, this is the go-to bed style for a rustic setting.
#6: Four Poster Bed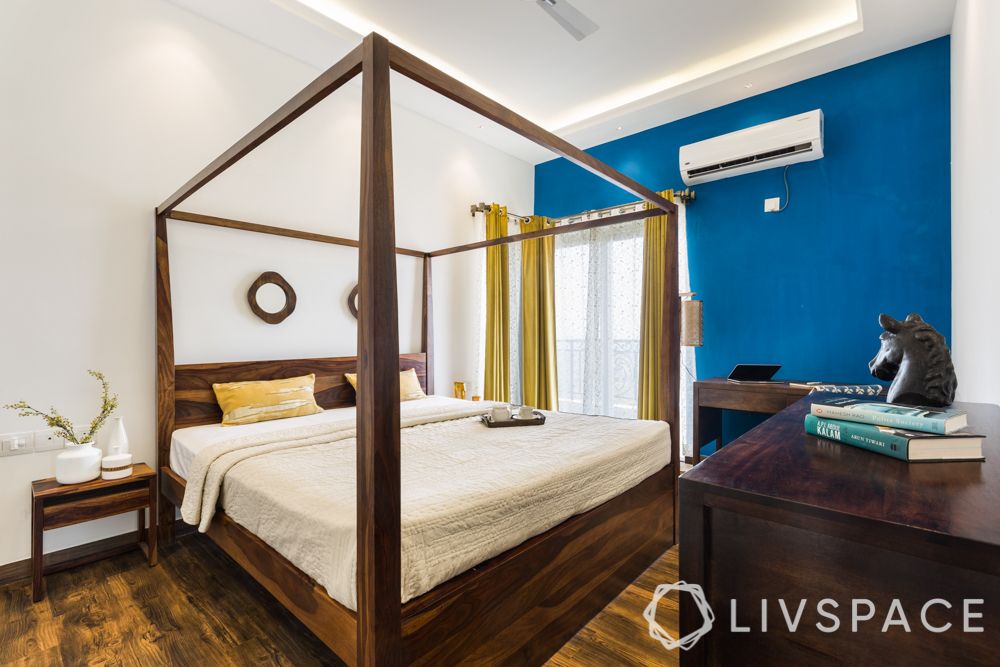 Origin
Sometime in the Middle Ages, four-poster beds were created. They were typically covered with heavy velvet or wool drapes and canopies to ward off draughts and insects.
Style Evolution
Rather than being dark and heavy, the modern take on this classic is a chic substitute that elevates the cosiness of the bed, while maintaining a grand look.
Function
With a sleek silhouette, a four-poster can heighten the period drama of a room's design.

#7: Canopy Bed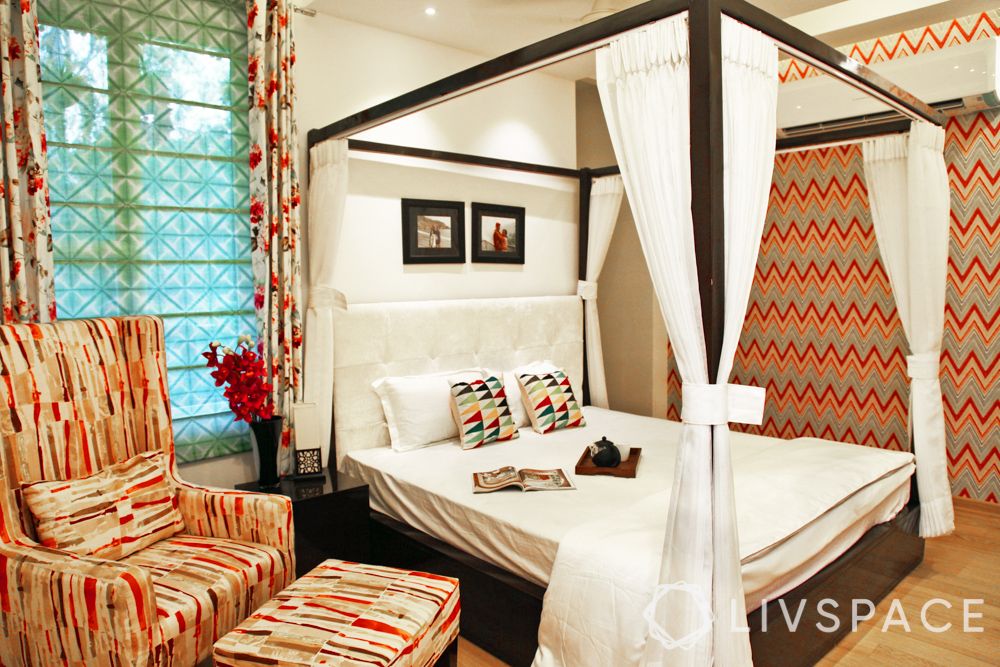 Origin
Canopy beds were the staple bed designs during the Renaissance period of the 14th to 17th century. In England, the Tudors popularised these beds for the privacy they offered.
Style Evolution
Modern canopies are sleek, lightweight and elegant.
Function
Initially, they were used in a time when servants slept in the bedroom with their masters. Even today, a canopied bed offers an extra layer of privacy. But this bed style is mostly valued for the fairytale vibe it invokes.
#8: Murphy Beds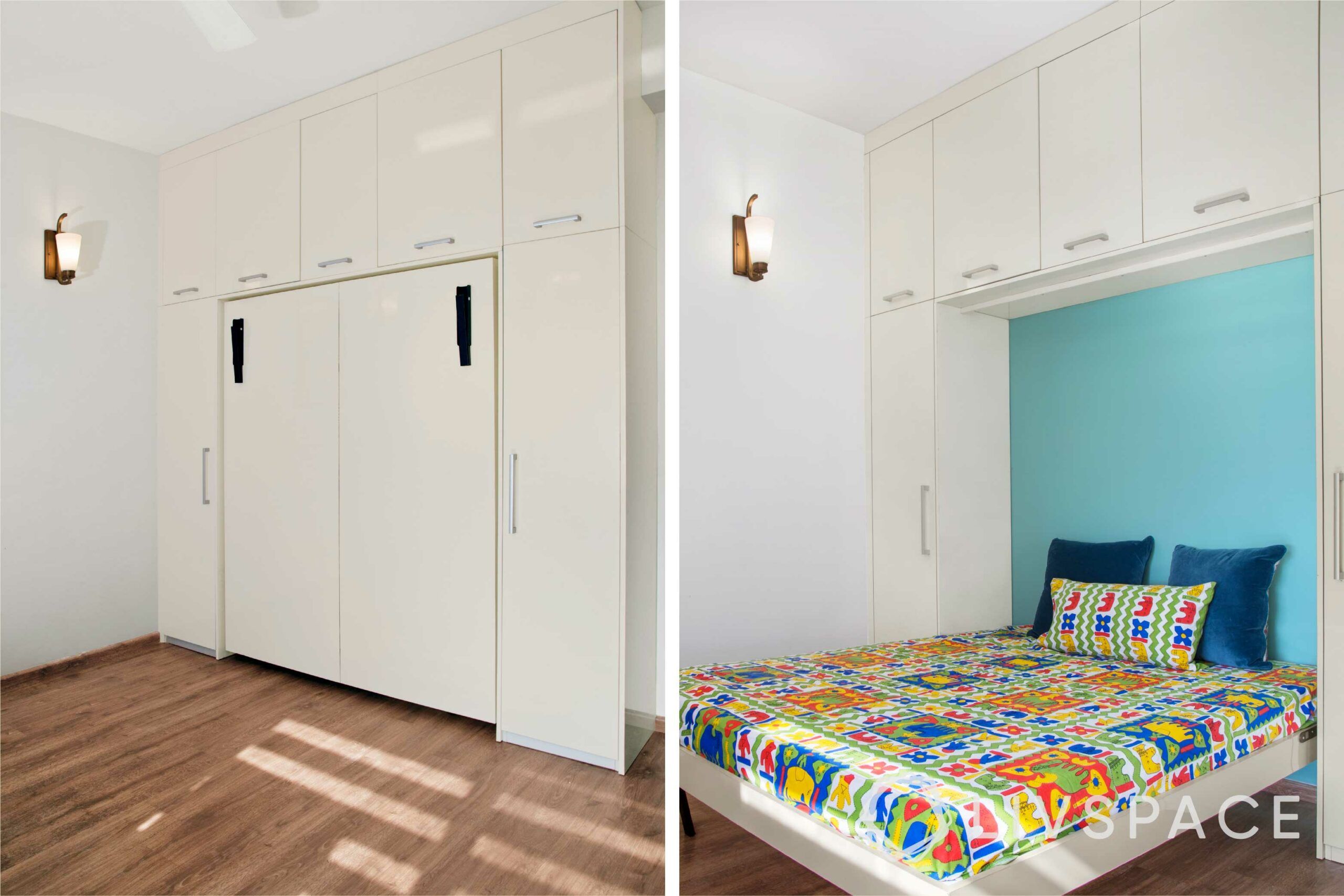 Origin
The popularity of the Murphy bed (a.k.a wall bed) skyrocketed in the 1950s when coil-sprung mattresses became the norm in every household.
Style Evolution
A good wall bed can make a cramped studio apartment feel like a true two-bedroom, in a matter of seconds.
Function
Such transformative bed designs are particularly relevant in modern times when space is at an all-time premium.
#9: Floating Bed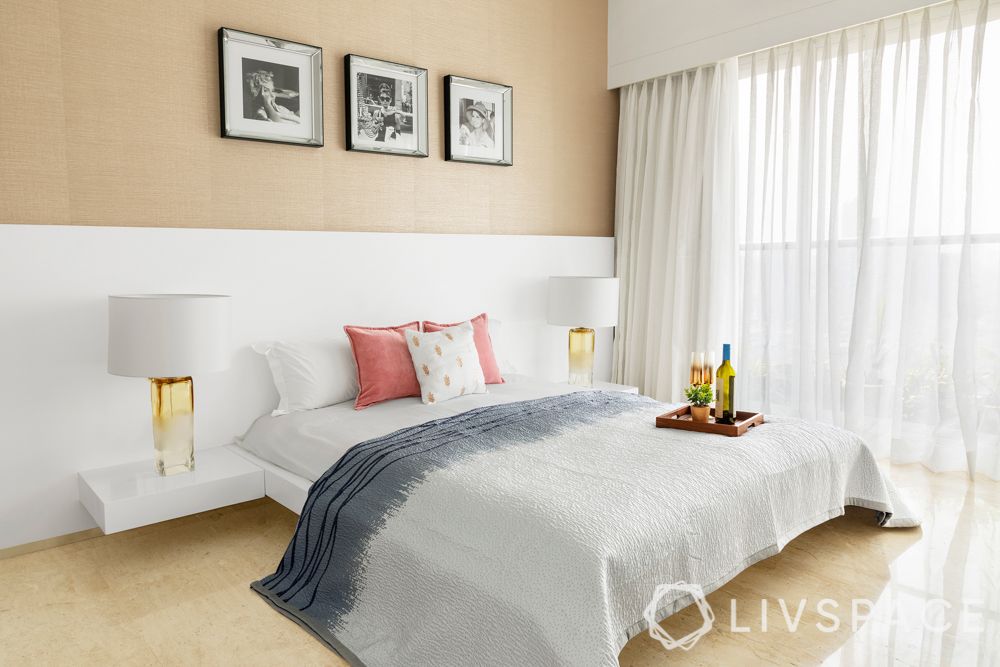 Origin
Inspired by science fiction novels and motion flicks, the floating bed style is rapidly capturing the imaginations of many designers across the globe.
Style Evolution
Designers have tried using support structures that aren't readily visible to the eye, such as Lucite legs and even magnets, to achieve the illusion of floating in space. Often, these beds come with lighting underneath to enhance the illusion of floating.
Function
Since floating beds don't have large headboards or footboards, they allow for diverse decor options, such as a piece of art or an accent wall at the head of the bed.
#10: Trundle Bed
Origin
During the Renaissance period, trundle beds were a common piece of furniture in most upper and middle-class European homes.
Style Evolution
Trundle beds were originally used by servants who slept in their employer's room so as to be near at hand. Today, this is an excellent addition to kids rooms and guest bedrooms.
Function
Sleepovers can be a ton of fun, even in dorms and studio apartments, thanks to this space-saving modular bed design.
#11: Cottage Style Bed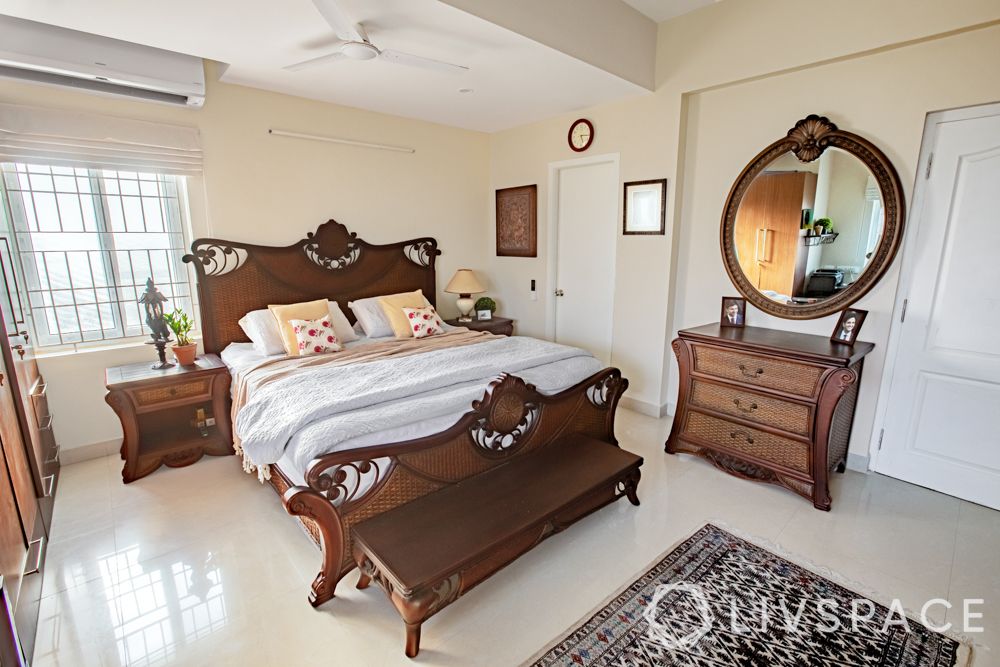 Origin
With high and ornate headboards, cottage beds are the perfect representation of Victorian elegance.
Style Evolution
Cottage-style beds made its way to modern homes with simpler headboard designs and a few central elements, leaving behind the ostentatious details favoured in the bygone era. But it is still something you will expect to find in a heritage inn.
Function
When coupled with traditional wooden furniture and accents, it adds a cosy and rustic vibe to the space.
#12: Bunk Bed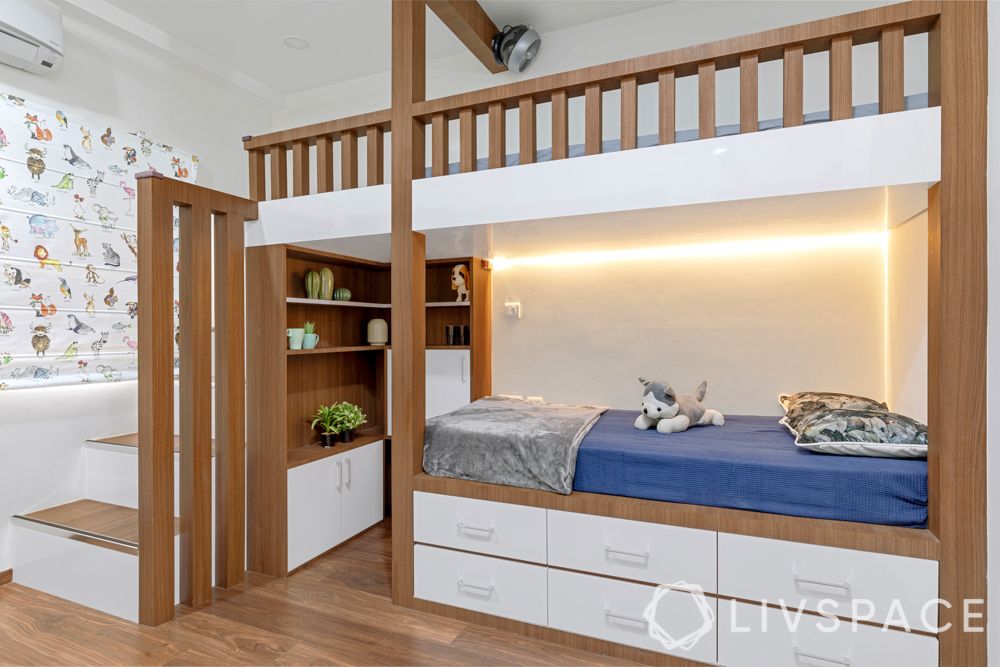 Origin
Bunk beds started out as a necessary part of military life.
Style Evolution
Today, it's a fun addition to modern kids' bedrooms. After all, siblings are also permanently at war!
Function
They are also the ideal space-saving furniture since the multi-layered compartments help save a lot of space, add ample storage and a touch of quirkiness to the design.
#13: Sleeping Loft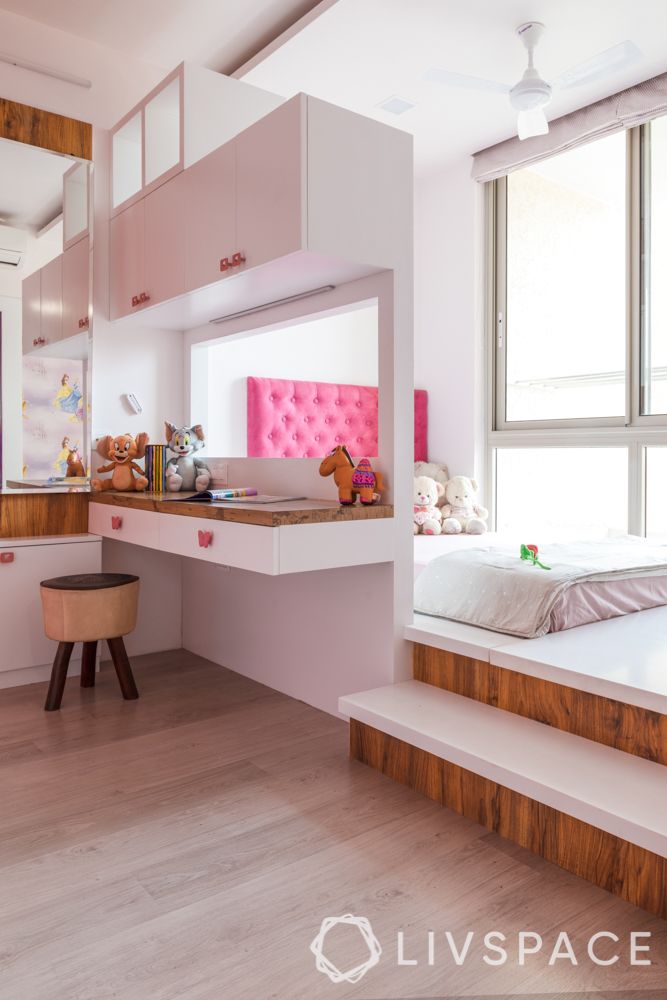 Origin
The sleeping loft is another one of the bed styles that evolved from a need to maximise the use of space.
Style Evolution
It adds another level to a room and new possibilities for storage, and can make even a cramped home look spacious.
Function
Lofts are often cosy spaces. Therefore, when lit with fairy lights or soft spot lights, it can feel like a personal paradise on Earth.
What are the different bed sizes available in India?
Now that you know the 13 types of beds, you need to choose the right size for you. The right size depends upon multiple factors like weight of the person sleeping on it, way of sleeping, budget, number of people sleeping on it etc.
| | |
| --- | --- |
| Size | Standard Dimensions |
| Single | 72×36 |
| Twin | 72×42 |
| Queen | 72×60 |
| Queen XL | 72X66 |
| King | 72×72 |
| King XL | 72X78 |
Now you can look forward to a cosy, safe and revitalizing night's sleep every day. Which of these iconic bed designs did you like best? Let us know!
If you liked this article, you need to check out these 12 iconic sofa styles.
Check out bedroom interior design ideas:
How can Livspace Help You?
We hope you found our ideas useful! If you want your home to be just as beautiful, then look no further. Book an online consultation with Livspace today. Delivering safe home interiors has been our No. 1 priority. Click here to find out how interiors are being delivered following all safety protocols.
Send your comments and feedback at editor@livspace.com