Wondering what type of upholstery you should pick for your furniture? Here's a quick guide to help you make the right choice for your needs.
The upholstery on your sofa, chair or ottoman is what will define the character of the room. Robust leather, elegant silks, plush velvets – each have their own pros and cons. Apart from aesthetic considerations, there are other factors to consider while choosing between different materials. Our tip list here covers the essential points to keep in mind before you pick the upholstery for your sofa, chair or ottoman.
Tip to pick fabric upholstery #1: Check for durability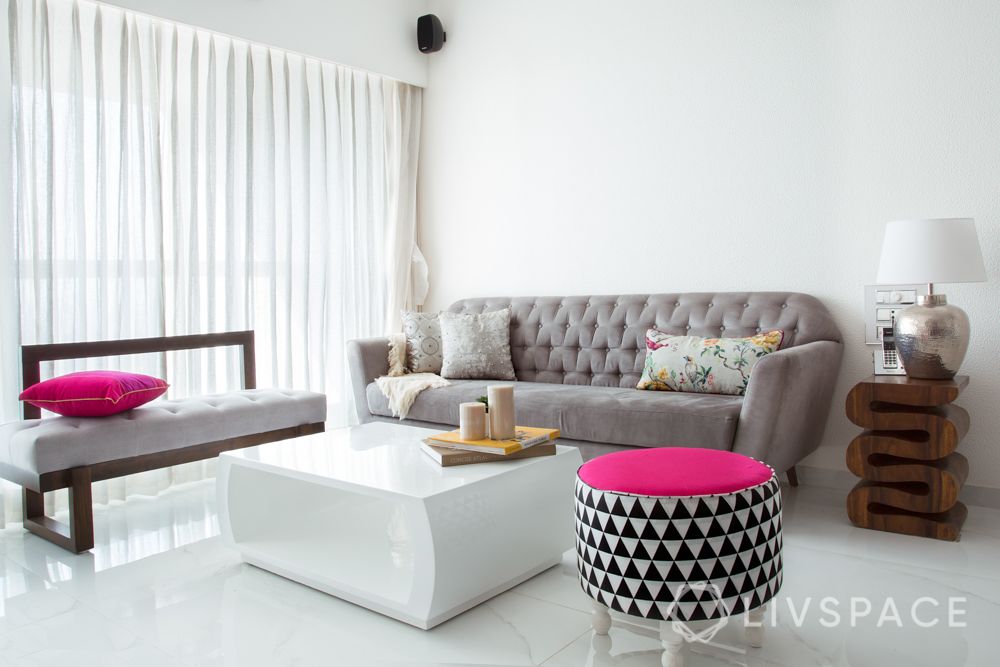 Before you settle down with any upholstery fabric, ask the salesperson whether it's for light, medium or heavy use. This way, you can eliminate options which might look aesthetically pleasing but can wear out easily.
Engineered fabrics are stronger than natural ones. So while cotton seems like the obvious option for our tropical climate, it should only be restricted to pillows and cushions. On the other hand, a combination of cotton, rayon and polyester is a great, durable option for a family room couch. If kids and pets are a part of your household, microfiber fabric, viscose or leather is the way to go. Chenille provides as much durability while lending a luxurious look. You can get more details on different kinds of sofa upholstery here
If your living room sees a lot of traffic, you might want to steer clear of printed and heavily textured fabrics as they wear out in patches where you sit regularly. Instead, opt for fabrics with woven patterns as those designs are meant to last long.
Tip to pick fabric upholstery #2: Pick the right colour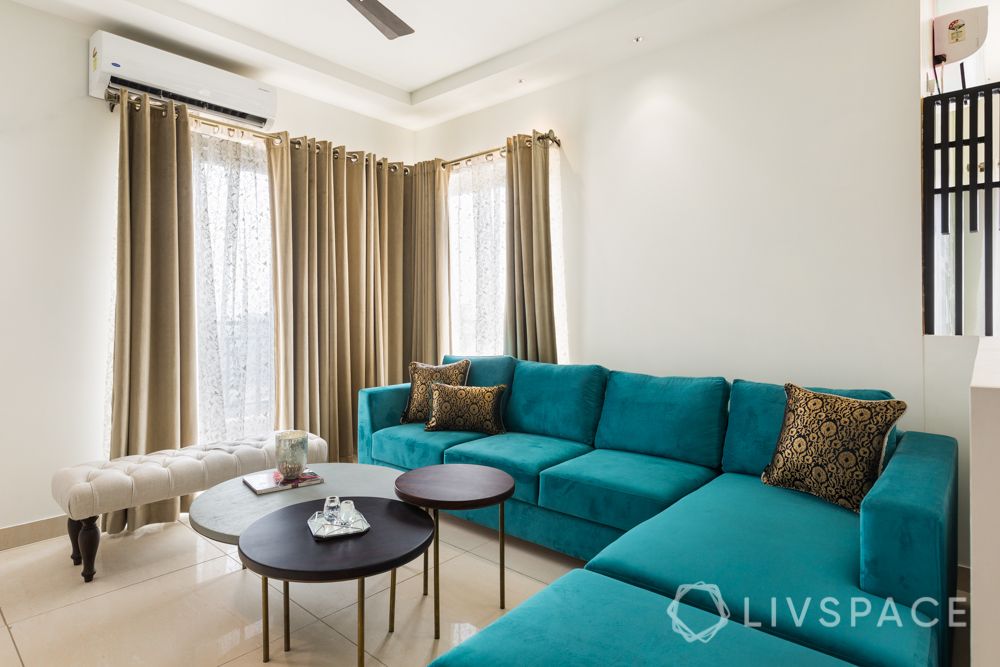 Upholstery fabric color can make a strong impact in many ways. For example, new age colors used on vintage furniture gives the room an urban, edgy vibe. Light hues used on large furniture in a small room can make the space look larger than what it is.
Ask yourself the simple question of what kind of mood you want to create – whether you are attracted to dramatic colors or if you would rather stick to subtle hues. Accordingly, pair up the furniture with pillows, throw rugs, mats and more with contrasting or complementing colors and patterns. Solid hues are great for this as they can be spruced up with different colored accents according to mood.
Going for in-season colors might be a tricky as trends change often and keeping up with the times is not a pocket-friendly decision. So pick a color that you think you can live with for years on end. Also, avoid delicately colored fabrics around children and pets and choose dark colors for camouflage.

Tip to pick fabric upholstery #3: Patterns also make a difference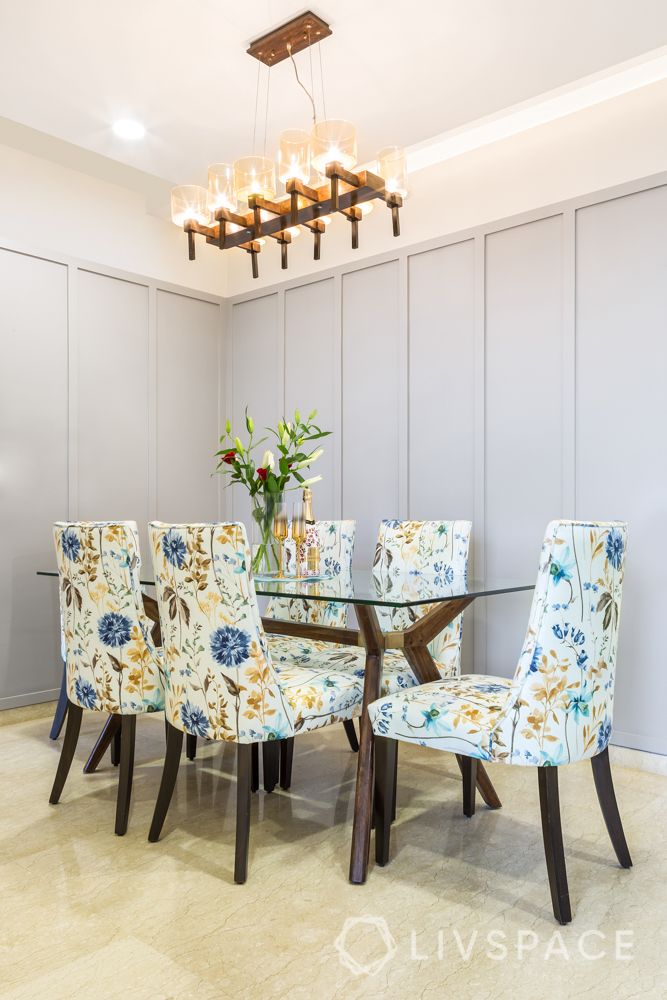 As a thumb rule, avoid large patterns on a small piece and vice versa, as this does not do justice to the pattern.
Choose patterns that will accentuate the geometry of your furniture. For example, stripes or geometric lines would look great on sleek, straight lined chairs, making them look taller or broader. However, round edged sofas and ottomans can pull off florals and tribal prints with ease, exuding comfort and cheer in the living room.
Also, consider the size of the room when choosing a pattern. Bold patterns fit well in large rooms while miniature patterns thrive in small spaces. If you want to mix patterns, start with using the most complex pattern as accents and slowly work the others in a balanced manner.
Lastly, keep an eye out so that patterns are not cut off at odd angles. This can destroy a beautiful pattern's symmetry.
Tip to pick fabric upholstery #4: Think about the design style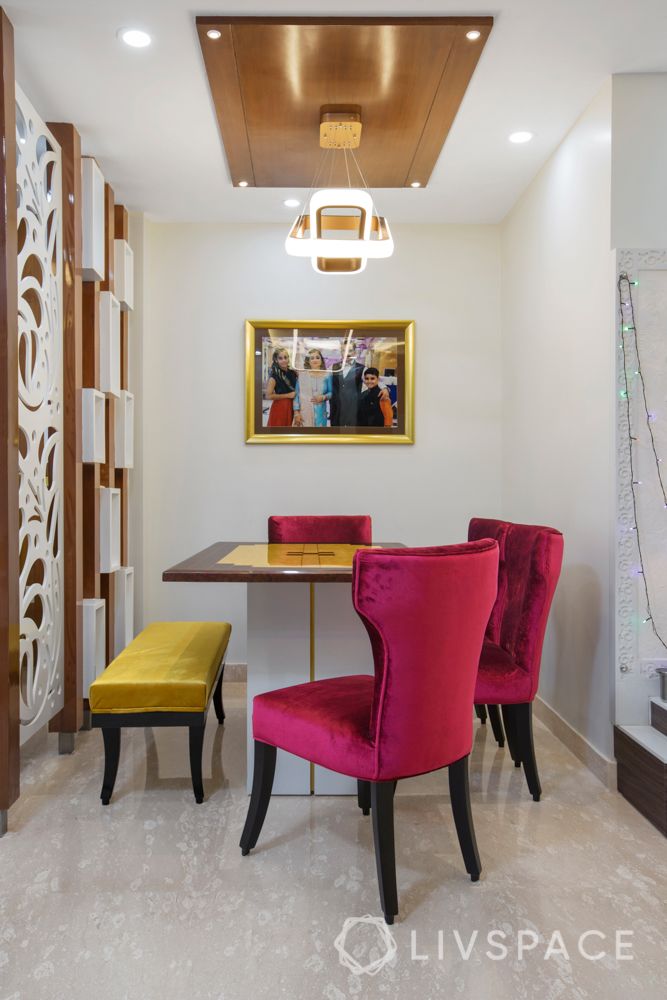 Like color and patterns, upholstery fabrics are vital in creating different themes in a space. For example, silk appears formal and can be used on furniture in a traditional, elegant set up. An english sofa or camelback can pull off a traditional fabric like damask. Linen, on the other hand, is casual and works best on modern furniture.
The simple, safe formula here would be to match traditional fabric with classic furniture pieces, modern fabrics with contemporary furniture and so on. However, a room can be made to look adventurous by mixing polar elements. If this helps echo your style and personality, then go for it.
Tip to pick fabric upholstery #5: Think about maintenance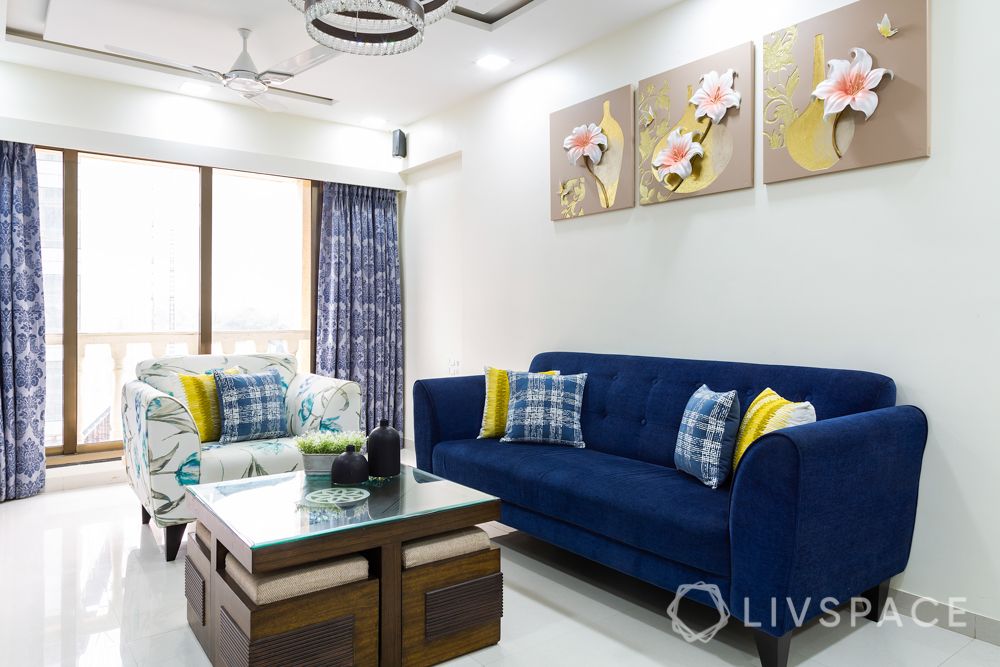 Even if you find your dream fabric that fits all the criteria mentioned above, it is vital to know how much wear and tear your sofa can take and whether you are willing to give it the care required. If possible, try to get a sample of the fabric and stretch, compress it to see if it changes its structure drastically.
If your furniture is going to be placed somewhere in direct sunlight, then avoid natural fabrics like cotton, linen as they fade over time. For those suffering from allergies, microfiber fabric and hypo allergenic cushion fill are the remedy as they do not attract dust. Stain resistant outdoor fabrics, distressed leather and vinyl are great for homes with kids and pets. In humid conditions, look for fabrics that are resistant to mildew.
To prolong the life of the upholstery, vacuuming once a month is a must as dust and dirt combined with friction from using the furniture breaks down the fabric. Washable fabrics are also a much sought after option as they come with cleaning codes on their labels when purchasing.
Choosing the right upholstery for your furniture is much more than just picking a color. With this foolproof guide in hand, you can collect upholstery swatches that will not only match your requirements but also reflect your personality, leaving you satisfied at the end of the day. For more inspiration, read this: Leather vs Fabric: Couch Potato's Pick?
Send in your comments and suggestions.