When it comes to picking furniture for your home, most of us only look at a few factors. But what about designers? They think about utility, space-saving features and of course, style! The verdict is in and our designers picked up eight of their favourite pieces that can suit any home! In case your taste is the traditional old-world charm or you love sleek modern pieces, there is something for every one. Here are their wonderful picks!
Wooden Furniture Favourite #1: Curvy Garden Chair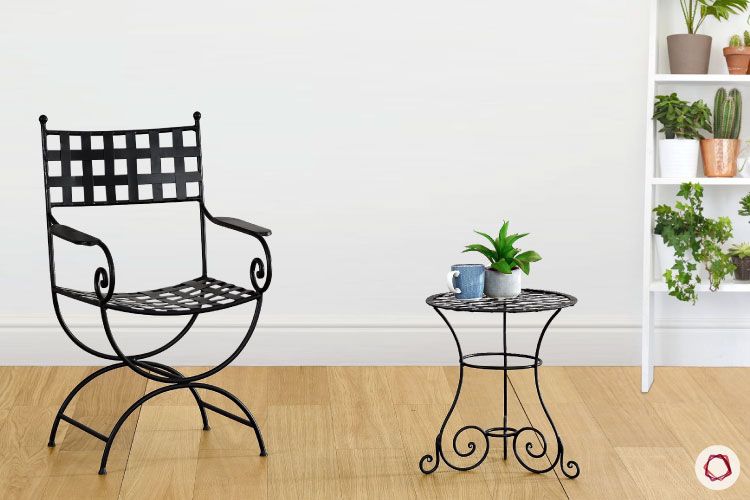 Visually appealing and absolutely comfortable, the Louna chair boasts of a design inspired by vintage garden chairs. Its metal frame has a lattice design on both the backrest and seat. And the wide armrests contribute to its comfort factor. The arched legs and scrolled arms are inviting enough to have you sink in for hours of quiet contemplation on your patio.
Wooden Furniture Favourite #2: Comfy L-Shaped Sofa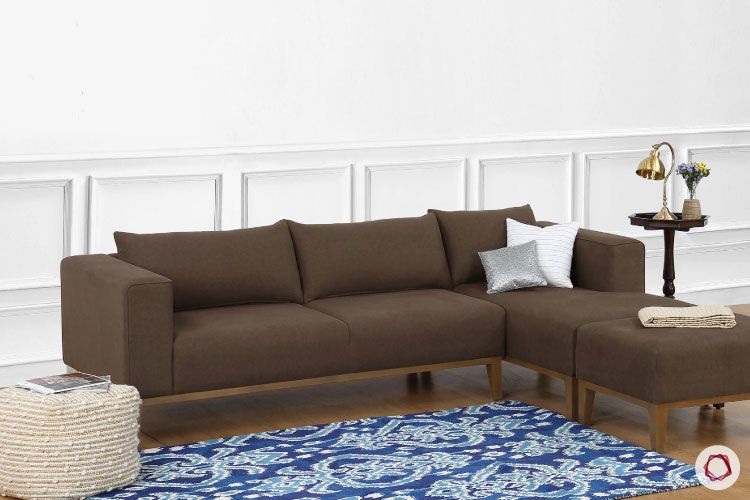 Your living room deserves a sofa like this one. It displays maximum style with its sleek design and plush upholstery that can be matched to your interiors. Pick from the wide range of solid or printed fabric and leatherette upholstery options. This one will certainly last you a lifetime! You can also opt for a desired shape with the mixed-and-matched sectionals! Talk to our designer to figure out how!
Wooden Furniture Favourite #3: Classical Storage Unit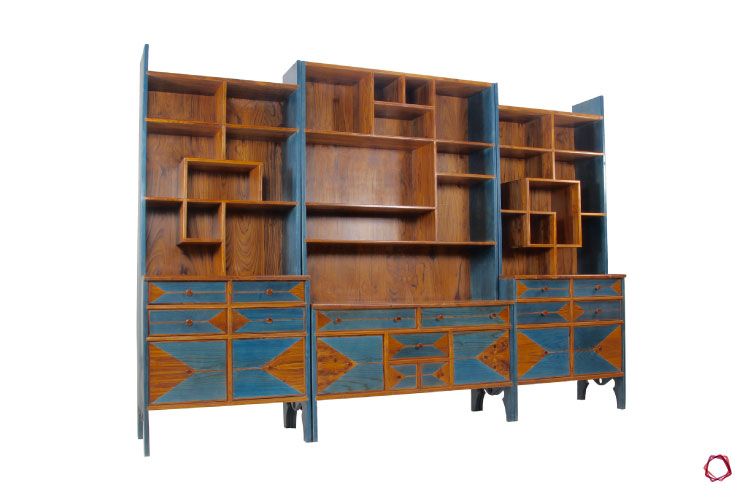 Make your home super organized with this beautiful Kitaplik storage unit. Matte finish with a combination of open and closed storage compartments, this piece exudes a 60's, bare-boned retro feel. You will love the compliments that you receive after getting this one for your home!
Wooden Furniture Favourite #4: Compact Coffee Table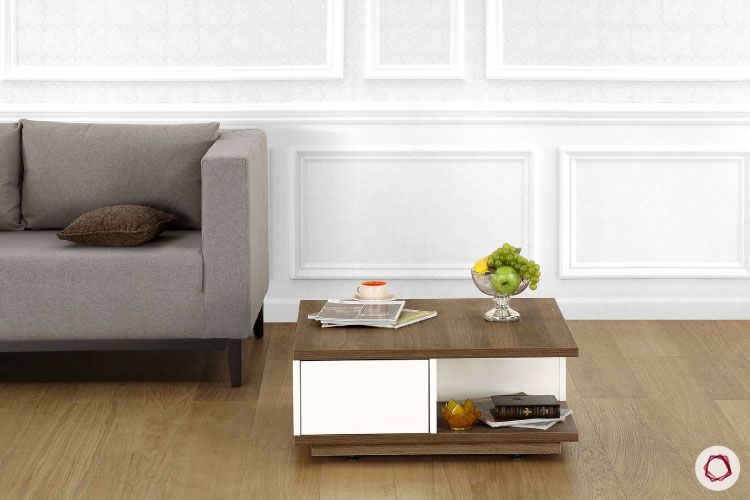 Designed with clean lines and a combination of open and closed storage, the Petra coffee table highlights modernity in its artistic craftsmanship. Because of its low-lying design, this table is the perfect addition in any contemporary setting. Build conversations around it with friends and family alike!
Wooden Furniture Favourite #5: Evergreen Cassandra Sofa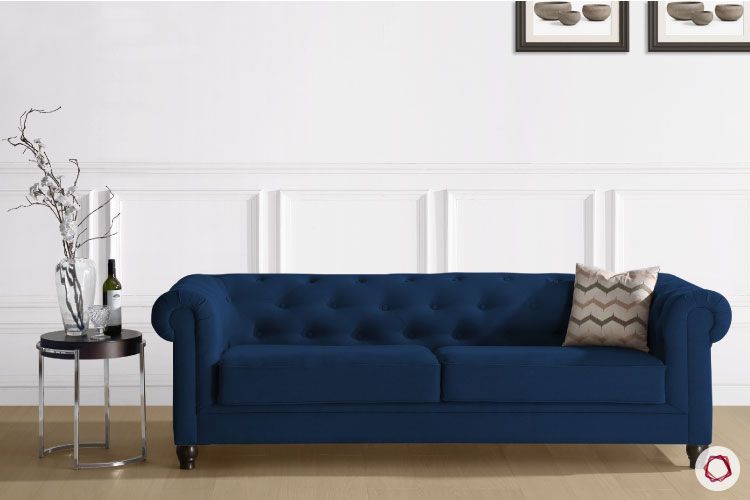 Here's a captivating centerpiece for your living room! Neatly tailored to perfection, this alluring three seater sofa features an impressive rolled back and arms with two sumptuous seat cushions for extra comfort. Due to these amazing characteristics, it is perfect for those looking for cozy comfort without compromising on style.
Wooden Furniture Favourite #6: Ready-to-sink-in Platform Bed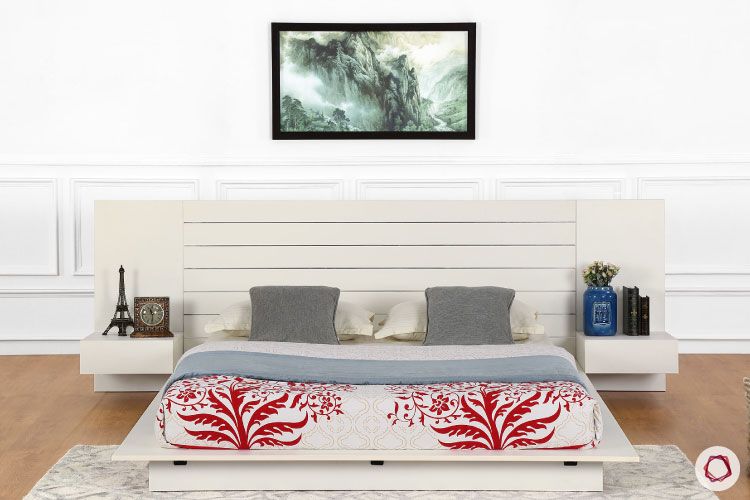 With its elegant frame and a low platform base, this bed works for a minimalist's home. Due to its compact design and soothing straight line structure, the high grade engineered wood bed can elevate your bedroom interiors!
Wooden Furniture Favourite #7: Sleek Wooden Dining Table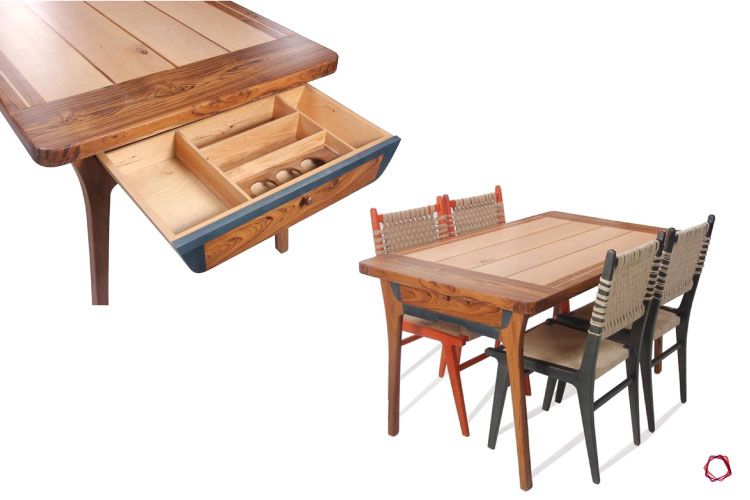 Here's a dining table that will leave you in awe! Made out of teak wood, the table comes with two drawers on either side to provide easy storage of cutlery and spice bottles. Now you don't have to run out to the kitchen for everything!
Wooden Furniture Favourite #8: Cozy Daybed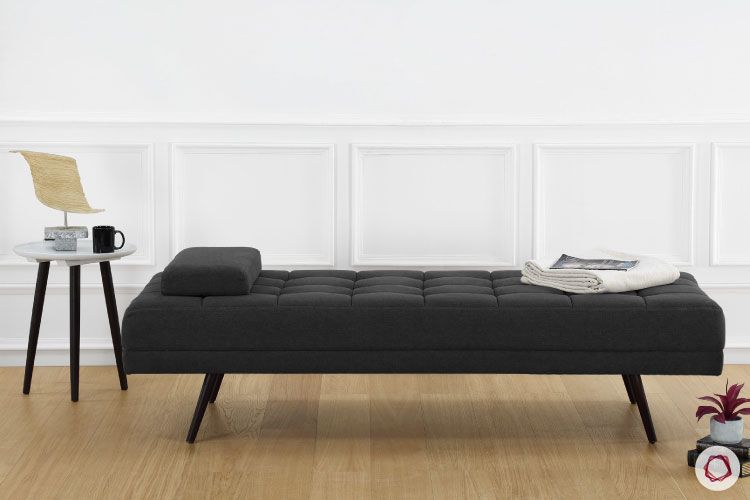 The Zuri daybed is a stylish seating option for your home. The sleek and modern silhouette of the daybed, reflected in the tapered splayed legs, is softened by its tufted upholstery and cushioned seating. This can also be added to your existing living room layout for additional seating.
Loved these designer pics? Take a look at Timeless & Traditional: Handcrafted Furniture Designs. Or if you're looking for something modern, check out Trending Furniture: The Best of Couches, Beds & More!
Send in your comments & suggestions!