A snazzy accent chair can add a cosy corner to any room. Whether you want to lounge after a long day or just want some me-time. Take a look at our collection of stylish accent chair designs to add to your elegant home.
Accent Chair Design #1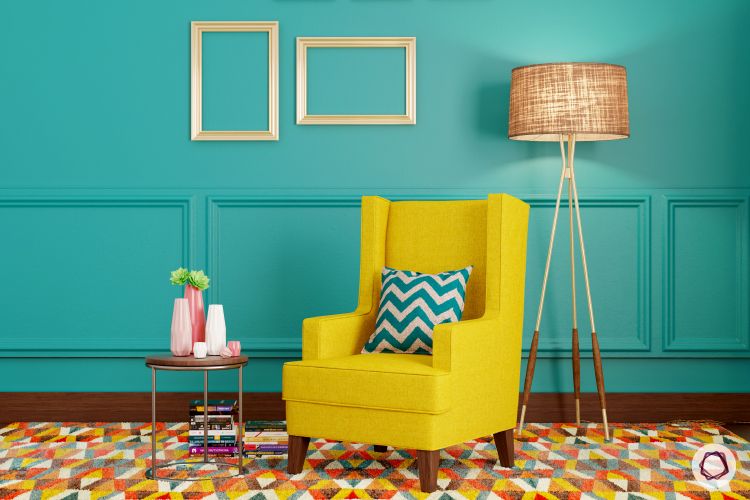 So, you have a pop coloured wall with beautiful trims and minimalist wall art? All you need is a trendy floor lamp and a contrast ochre accent chair to get this look!
Accent Chair Design #2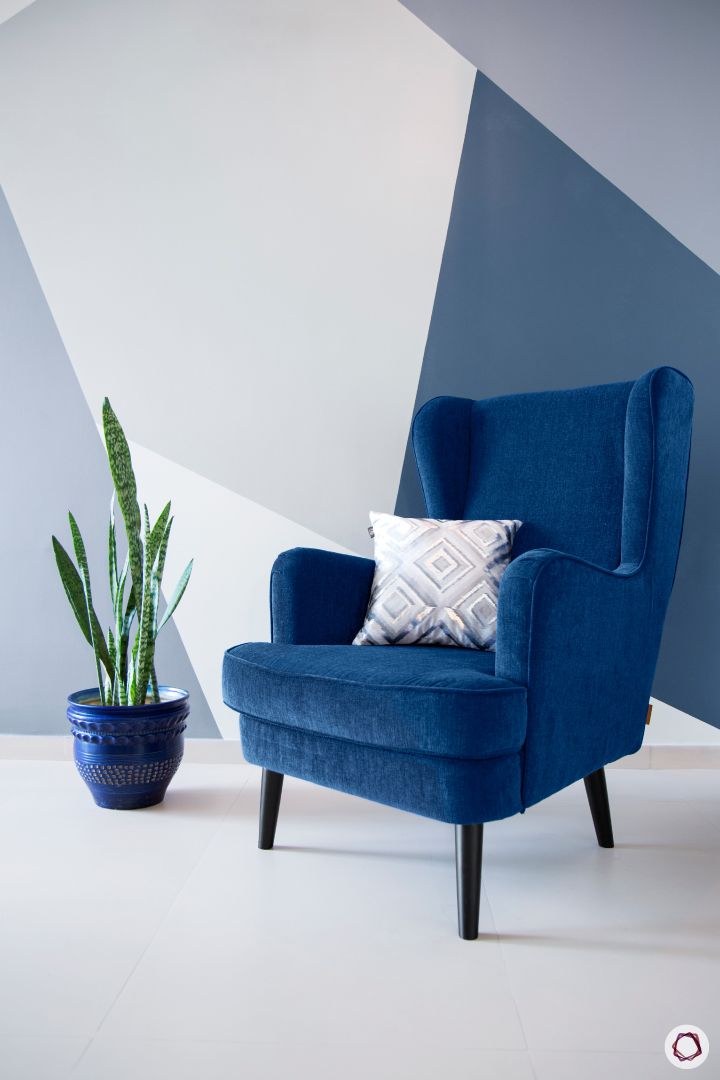 Gift yourself a curvy version of the iconic wingback accent chair and sink in with a cup of coffee and a good book. This chair is as comfy as it looks!
Accent Chair Design #3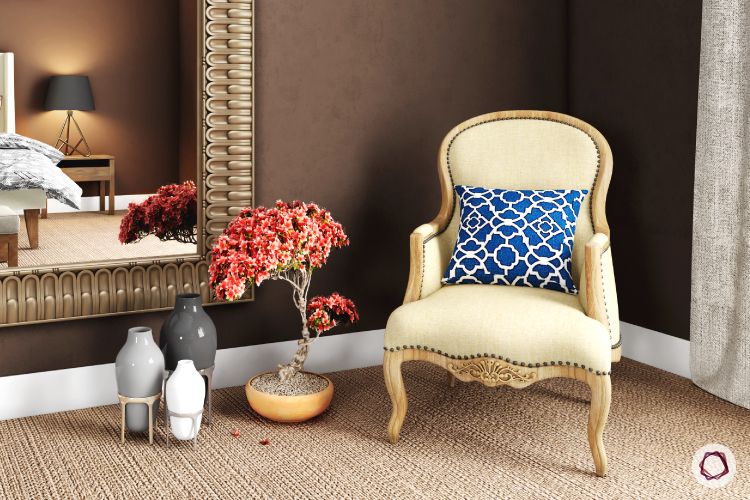 Doesn't this corner look royal? With the nailhead trimmed, mid-century modern style accent chair and the life-size mirror, your bedroom will transform into a mini-studio in no time!
Accent Chair Design #4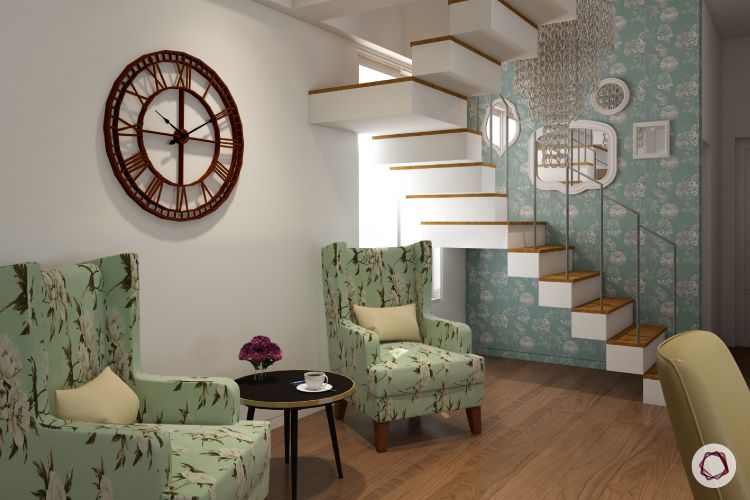 Do not waste space under the stairs. Just place two lovely floral printed accent chairs in your favourite colours around a small coffee table. Your very own coffee corner is ready at home!
Accent Chair Design #5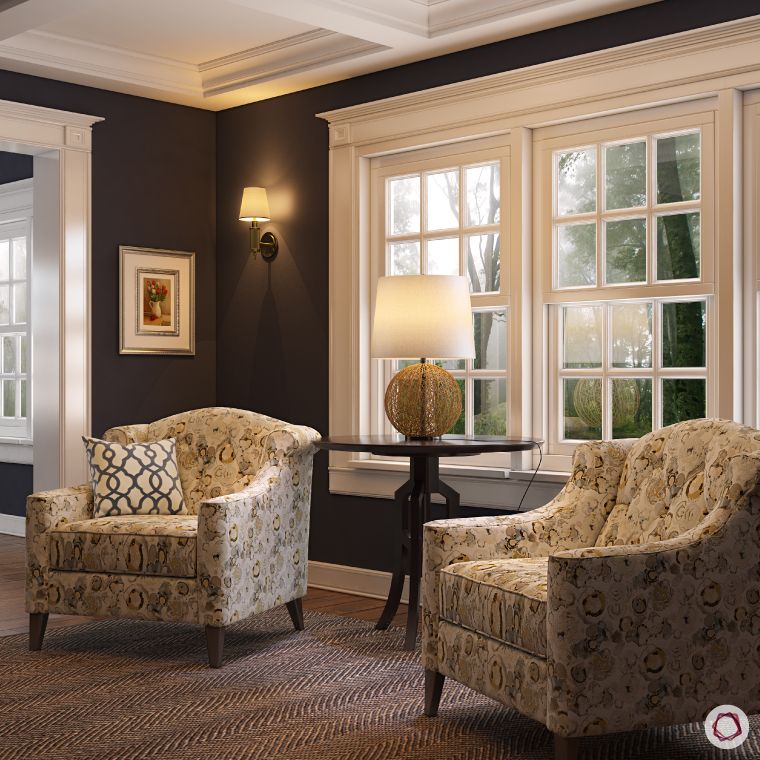 Who would've thought accent chairs could take the place of sofas in your living room! With low back, plush, upholstered chairs, you can add drama to the seating.
Accent Chair Design #6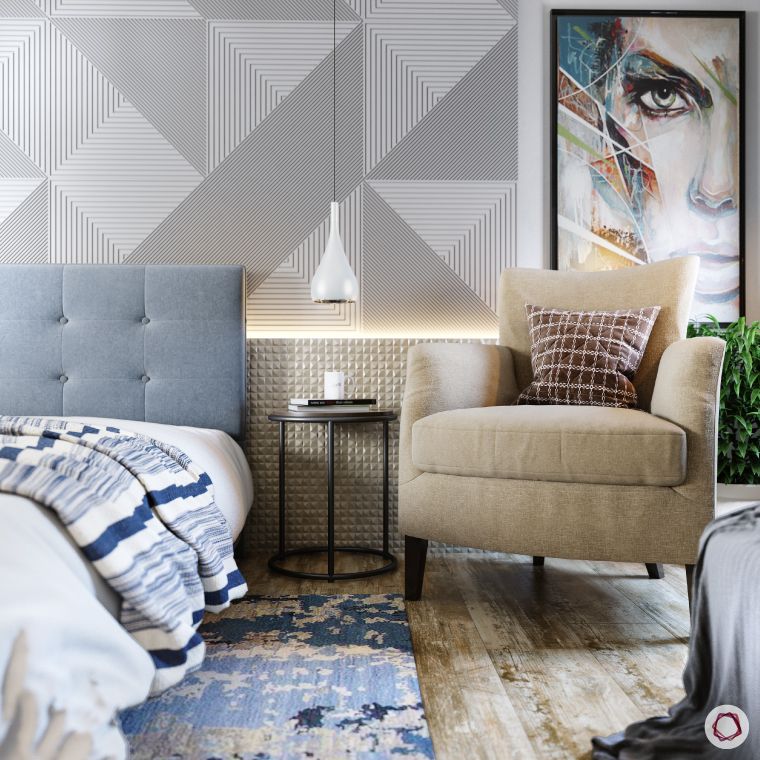 This room is such a great mix of modern and rustic design elements. With a geometric wallpaper and rustic wooden flooring, the accent chair fits right in. Keep things natural and muted with beige and watch the magic unfold!
Accent Chair Design #7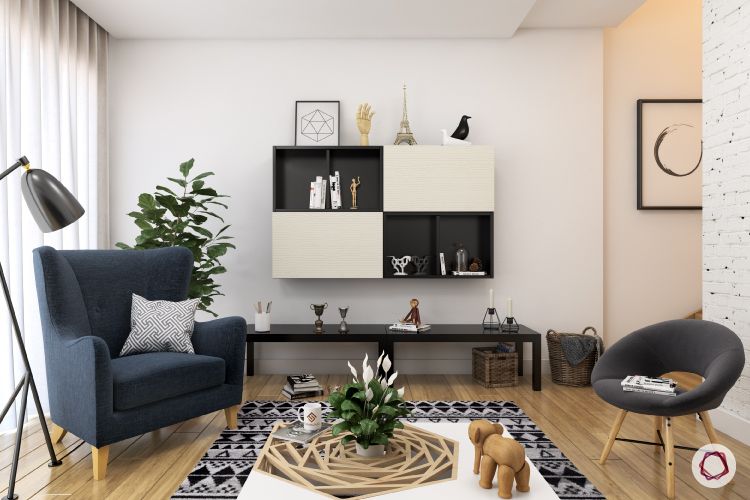 There are no rules that your accent chairs have to match! Pick something that you're comfortable in. Here the plush Wingback chair with the lamp makes for a great reading corner, whereas the low back seating is more casual and adds a sporty look.
Accent Chair Design #8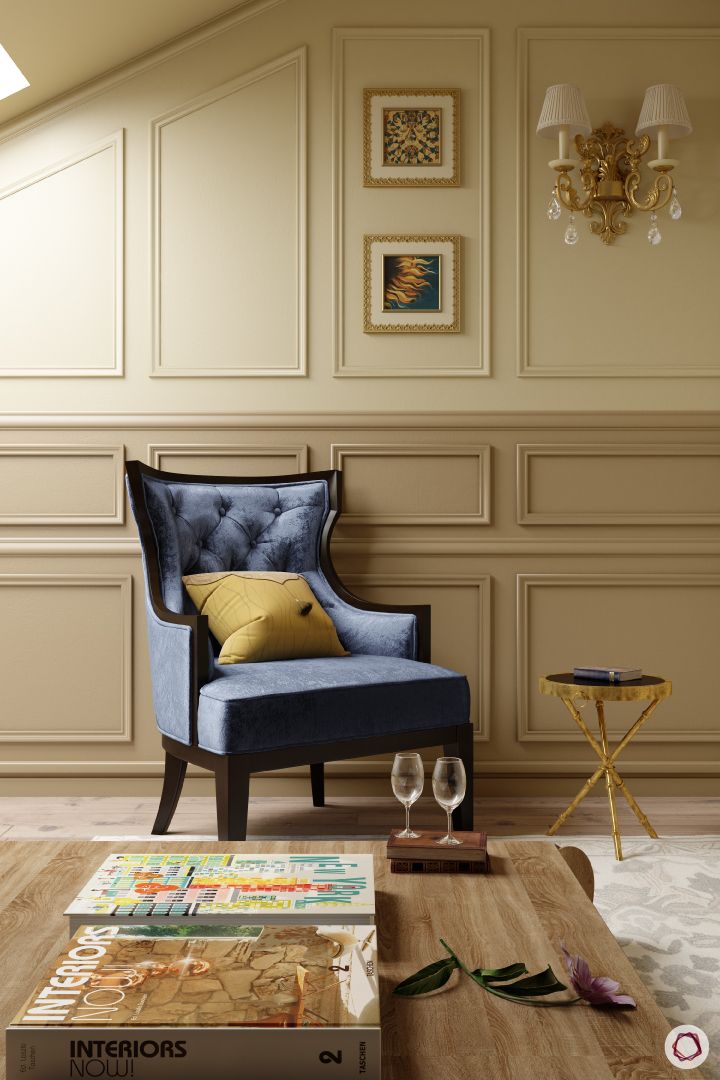 Along with comfort, this accent chair offers sturdy support while you lounge in it. A Wingback design with a wooden hourglass silhouette and tufted upholstery blend well with the European theme of the room.
Accent Chair Design #9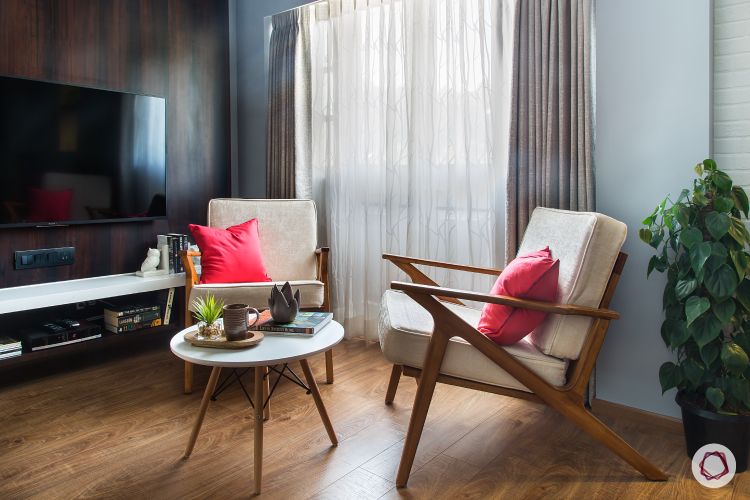 A mid-century classic that has a relaxing vibe is something you would want for your living room. The cushioned chair brings in an old world charm to the design. This Mumbai home is a cosy dwelling for our client and his granny.
Accent Chair Design #10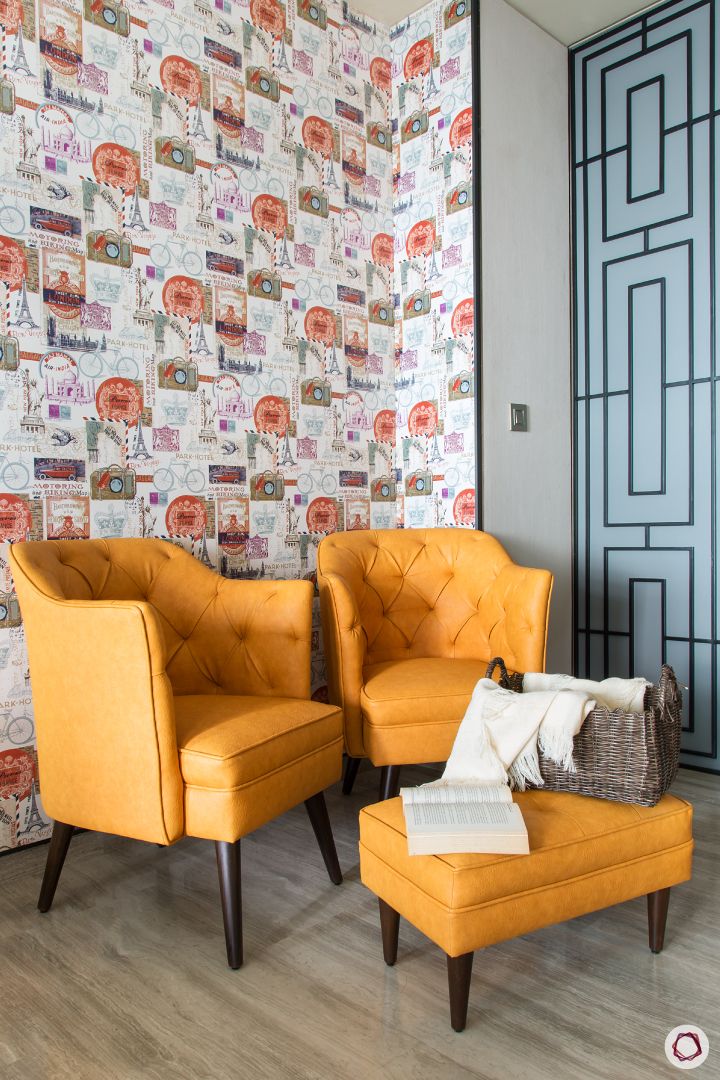 A chic design with high arms, tufted upholstery and leatherette finish oozes luxury. The high arms give you enough space and support for your frame and a pair of chairs is great for creating a conversation zone.
Accent Chair Design #11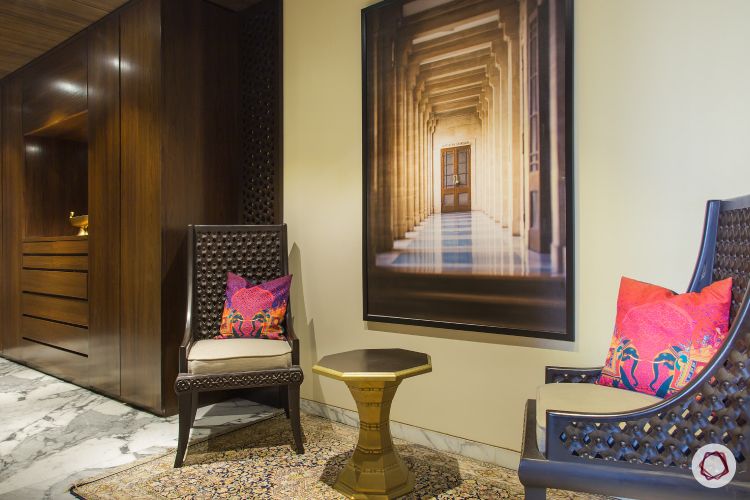 Doesn't this setting spell beauty? The classy design of the chair with all wood backrest and modern charm adds to the elegance of the place. Combined with the right colour palette, this foyer is an eye candy for visitors.
Accent Chair Design #12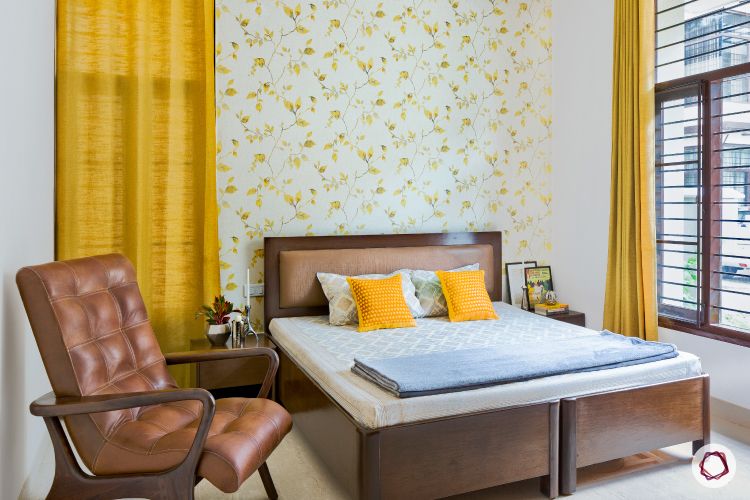 Chocolatey in texture and shape, this accent chair pairs well with the bedroom design. The delightful design is drool-worthy and has a comfortable seating quotient with the cube-like upholstery.
Accent Chair Design #13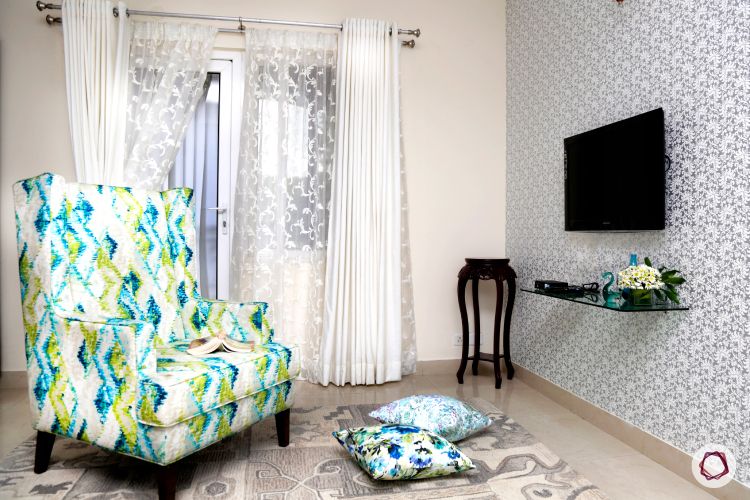 When you want to keep furniture minimal but with maximum effect, go for a graphic-printed upholstered and plush wingback chair like this. Ensure that it complements the colour scheme of the room.
Accent Chair Design #14
Unique in design, these accent chairs find mention in our listing for its simplicity. The curved armrest is a delight and designs like this can break the monotony in design in your living room.
Accent Chair Design #15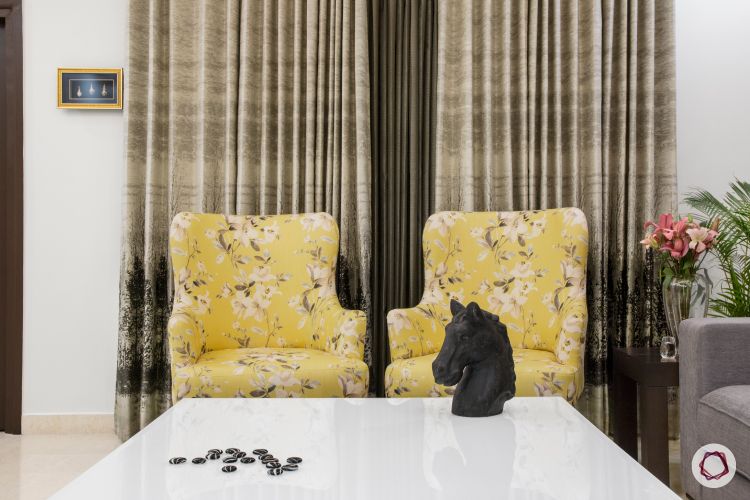 Take a look at these bright mustard-coloured floral-printed chairs! If you have muted shades in your home, we'd recommend this to snazz up your interiors. We're also crushing on its curvy design!
Accent Chair Design #16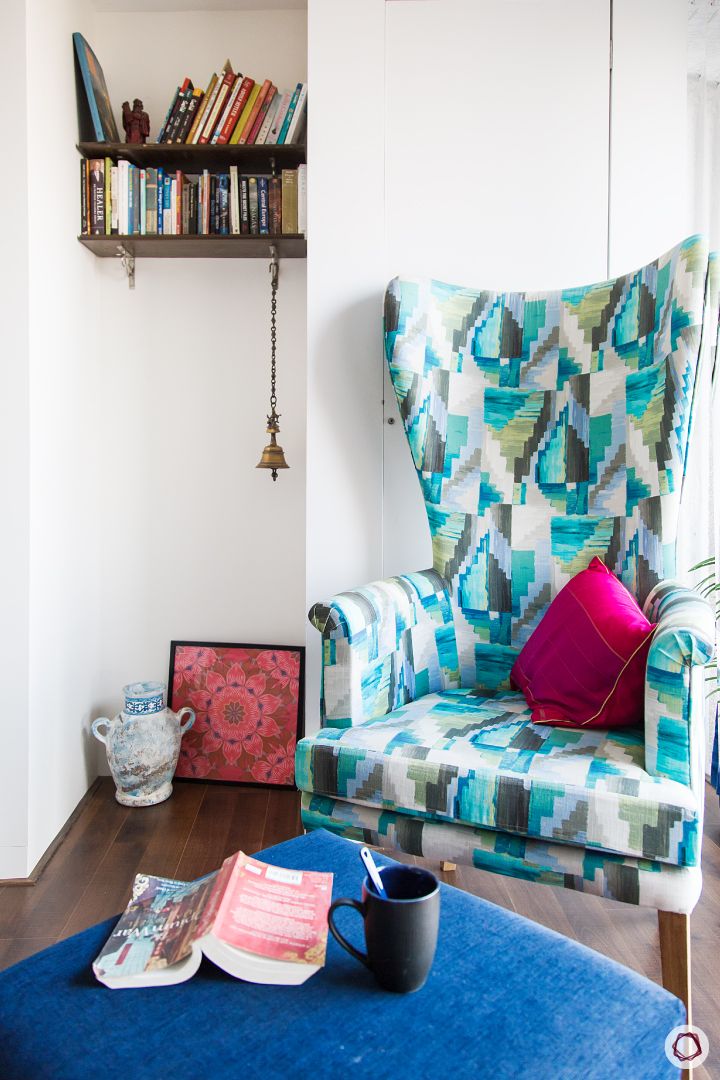 This delightful high-backed chair upholstered in a catchy graphic print is your reading corner fix. A design like this can uplift the look of a room almost instantly. You can pair it with complementary Ottoman and a contrasting cushion for effect.
Accent Chair Design #17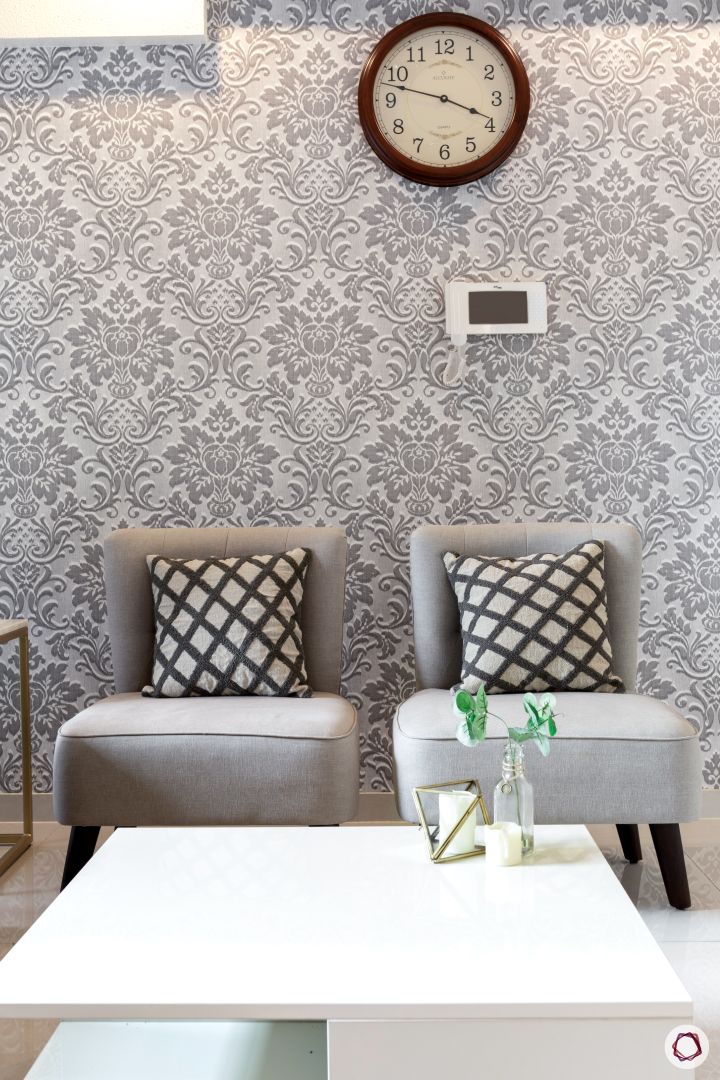 Muted and simple in its approach, these armless chairs are the perfect addition to a room that's dipped in grey. You can break the monotony with abstract prints in your cushions, or better yet, in contrasting shades.
Accent chairs do add character to a room, while also giving each family member a favourite spot to curl up with a book or to laze around on a weekend. Let us know which one's your favourite!