As your kid grows and homework is no longer child's play, it's best to invest in a sturdy, ergonomically designed study table. Before you buy a new study desk, have a look at our cheat sheet that covers all the basics.
A child's bedroom should essentially reflect the innocence, charm and youthful energy of their adolescence. Along with a whimsical bed and a fantasy-infused accent wall, a study table should be at the top of the priority list. Start off by taking stock of your requirements: the size of your child's room so you can decide the size of the desk, and specific storage solutions that cater to your child's needs. To help you navigate through this and make an informed purchase, we have the essentials jotted down so your child's study time is pleasurable.
1. Size Matters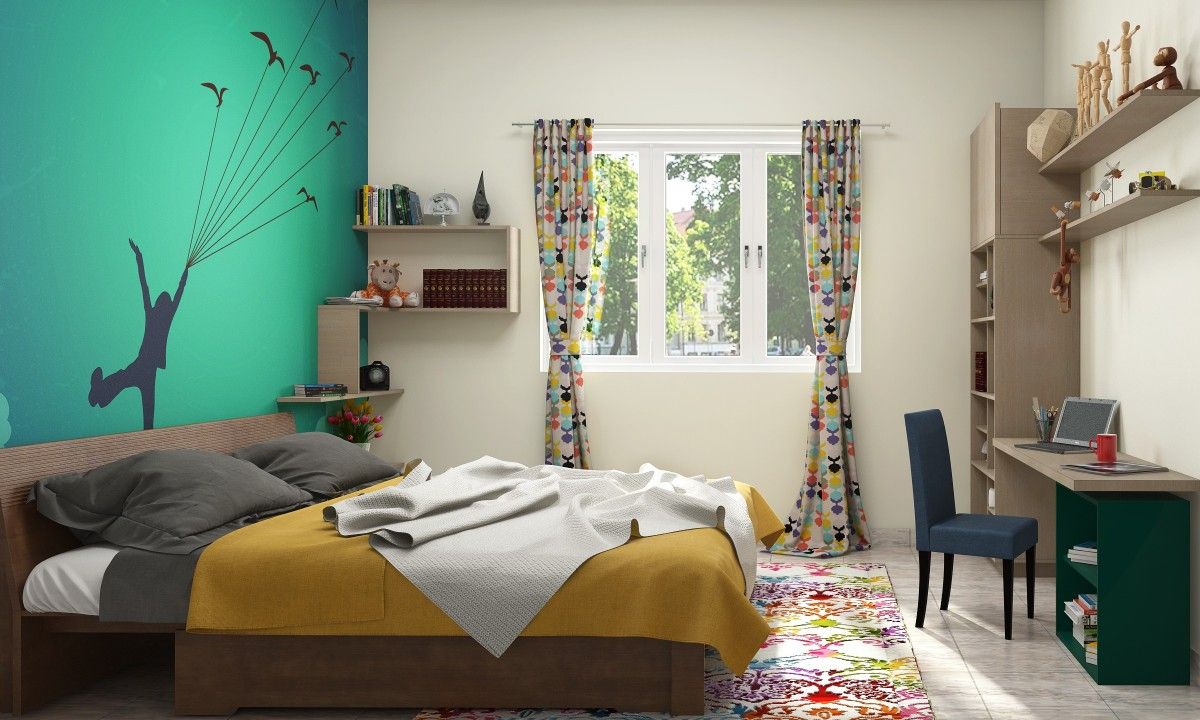 For a small room, where the idea is to save floor space, a linear shaped study table is advisable. You can simply push it against a wall, or use the dead space of a corner. For matchbox rooms, it is ideal to opt for wall-mounted desks.
With large rooms, there are definitely more liberties. You could opt for a luxuriously large U-shaped or L-shaped desk that is ideal if you have more than one child.
2. Table Ergonomics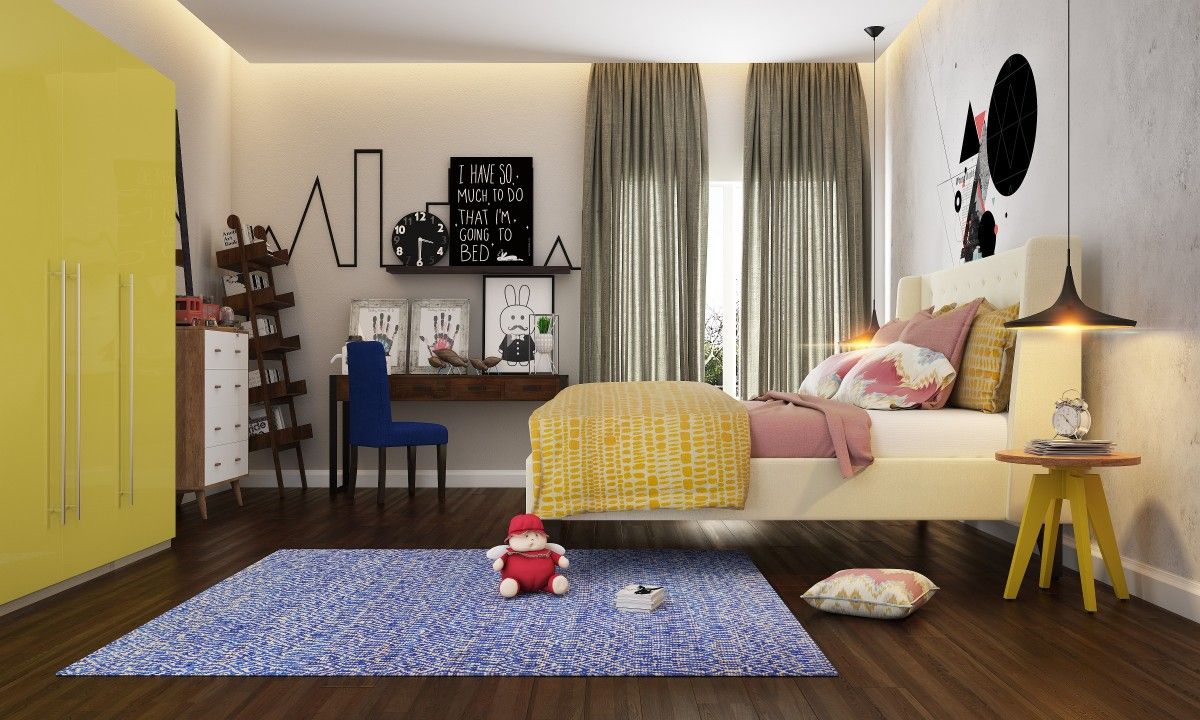 It's pivotal to check the desk height. Ideally, a study table should be between 26 to 30 inches in height for a comfortable seating position. If the desk height isn't right, opt for a chair with an adjustable mechanism and an ergonomic design. The best way to check this is to get your kid to test the seat and see if the desk height is comfortable. Make sure the table top is wide enough to accommodate a couple of books and a computer.
3. Storage Solutions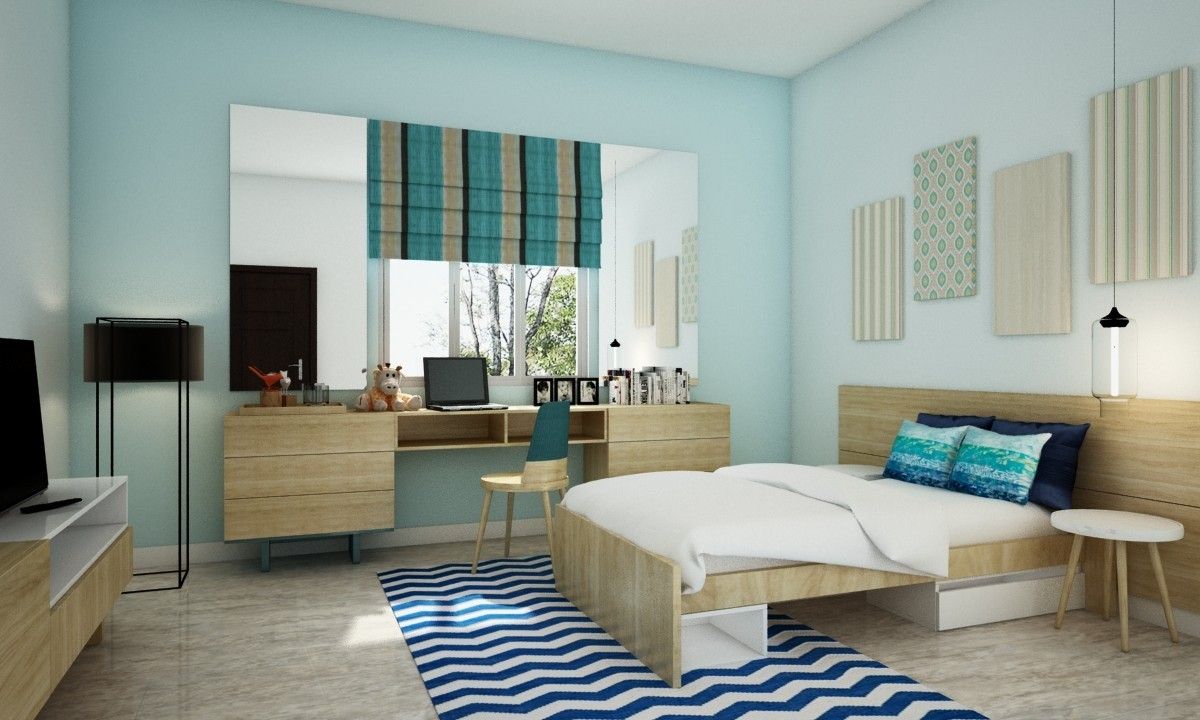 Clear Skies
For a study corner, there has to be multiple storage options to house your child's stationery and books. Opt for open compartments to display books, crafts and other knick knacks. Also, incorporate deep drawers to store spare notebooks and pencils.
Make sure there's enough space beneath the desk for your child to sit comfortably without knocking knees.
Check if the drawers and hardware are sturdy. The drawers should be able to withstand rough usage and be reachable in a sitting position without strain.
4. Child-friendly Design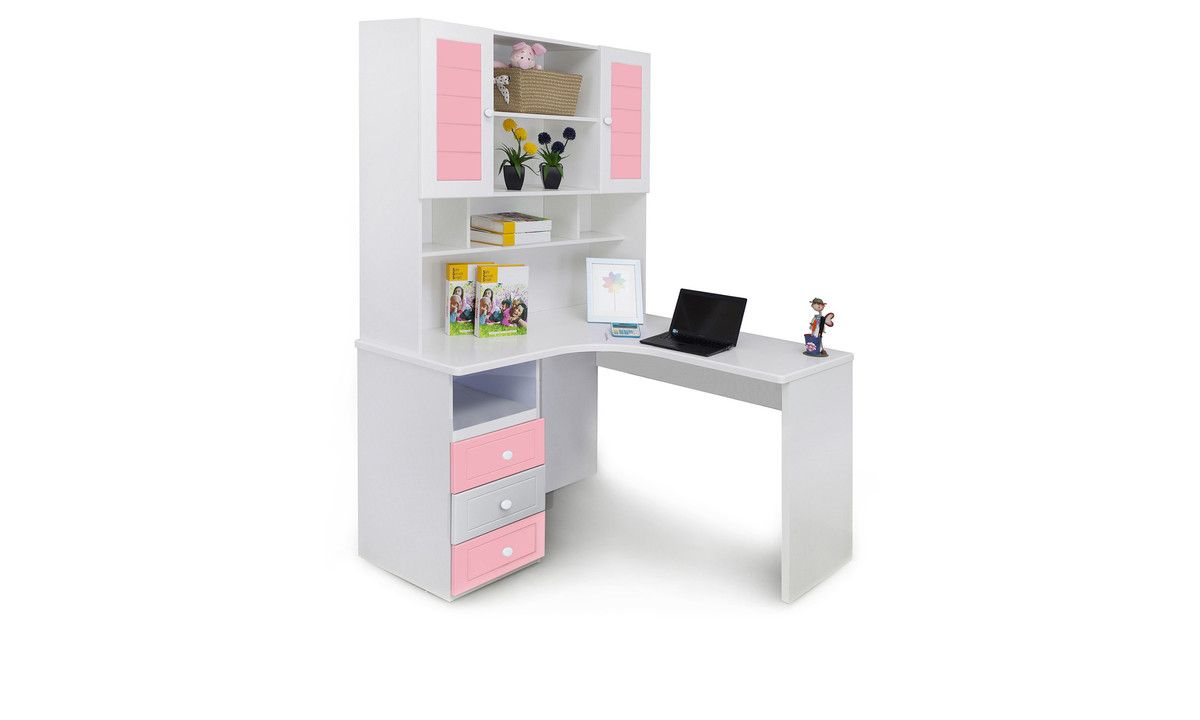 Look for a study table with a child-friendly design that has no pointed and sharp edges. Make sure it is made of non-toxic, lead-free paint.
Purchase a desk made of sturdy wood, powder-coated stainless steel or wicker that can bear with wear and tear.
Look for materials that are waterproof since it is easy to maintain and clean.
5. Mobility
If you are the kind who moves furniture a lot, choose writing desks that are fixed with casters. The wheels ensure it's easier to move the desk when you're cleaning the room or rearranging furniture.
The market is flooded with different kinds of study desks that are sure to suit your specific requirements. But what you should remember is if the study table has the correct height and depth to accommodate the chair, your child is likely to have a comfortable posture, which eventually means more productivity.
In a nutshell, pick up sturdy pieces that will last through all the chaos in your child's room.
Check out home office designs:
How Can Livspace Help You?
We hope you found our ideas useful! If you want beautiful interiors for your home, then look no further. Book an online consultation with Livspace today.
Send in your comments and suggestions to editor@livspace.com