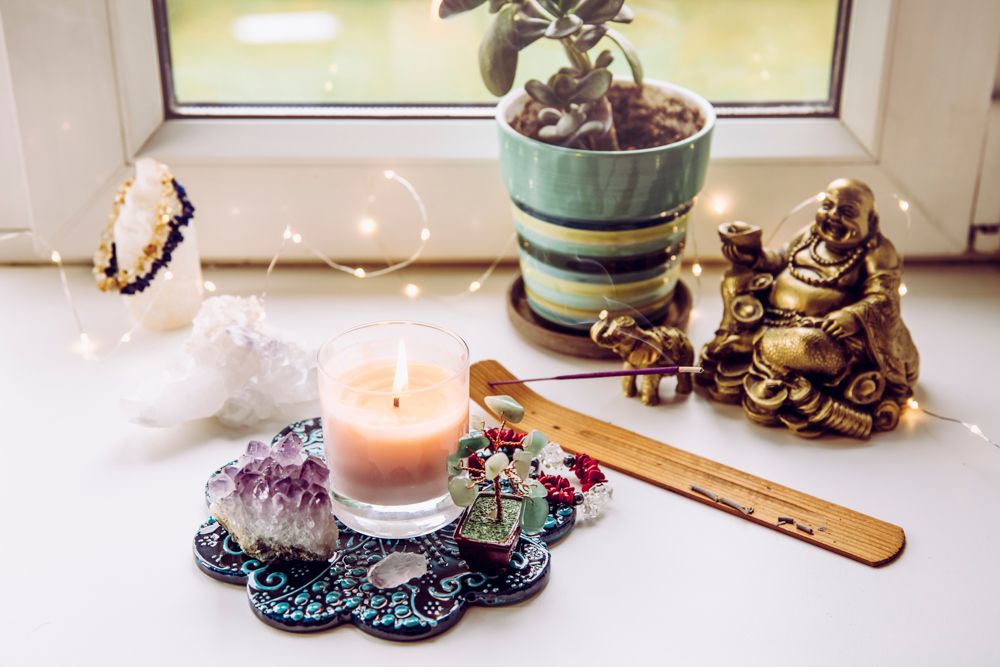 Feng shui is the ancient Chinese science of balancing objects around the house to facilitate harmony in energy, and it brings wealth and prosperity in all aspects of life. Among the many principles of Feng Shui, the Laughing Buddha is the most popular and widespread. We have demystified the different Laughing Buddha meaning and rounded up a few feng shui tips on how you can use them around your home or office.
Laughing Buddha Meaning and Significance
The Laughing Buddha is a stark contrast to the stereotypical monk. Believed to be a reincarnation of Gautama Buddha himself, this eccentric, yet, pure hearted monk is said to welcome good energy into your space. His statues and figurines come in a variety of materials and poses, usually in a gold finish.
Since each pose has a different Laughing Buddha meaning, it is important to understand which one to place at home, and in which direction. Here's a look at every Laughing Buddha meaning, and feng shui tips on how each can be incorporated in your home.
Laughing Buddha Meaning #1: With a Sack
This pose of the Buddha has two meanings. The first interpretation is that he will bundle all your problems and sorrow into the sack, and take them far away from your home or office. The second is that it will bring an abundance of success and wealth to you and your family.
Feng Shui Tip: May 8th is Buddha's birthday, and they say that lighting a candle in front of the statue on this day will compound your blessings and good fortune.
Laughing Buddha Meaning #2: Both Hands Raised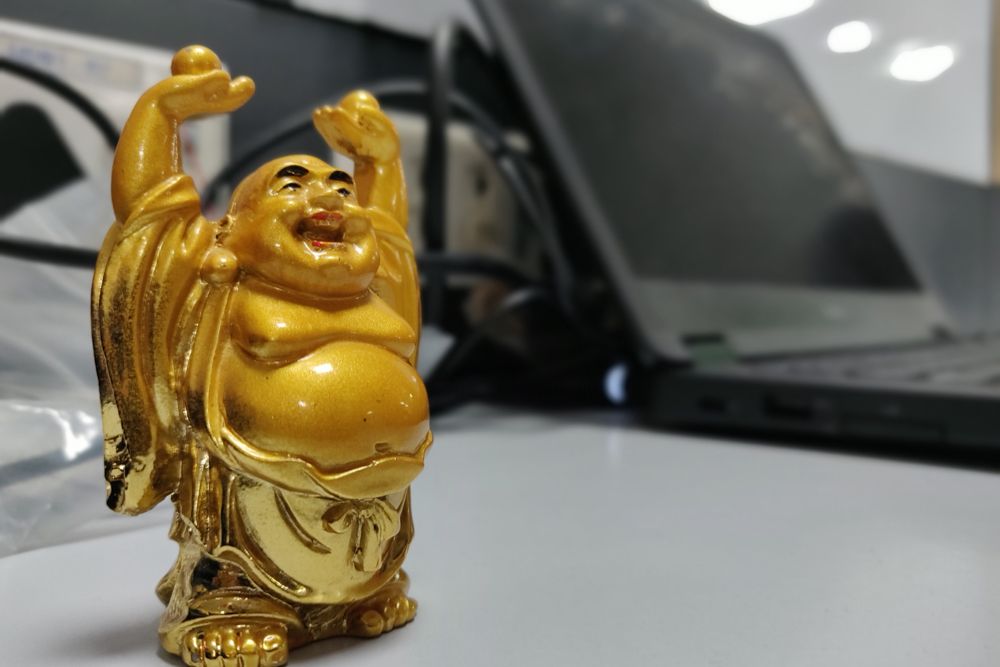 With both hands raised over his head, this Laughing Buddha either carries a bowl or coins in his palms, and represents a complete denouncement of material possessions. It also signifies victory in financial matters or personal obstacles. Legend has it that this pose brings blessings from the heavens and extra luck in your endeavours.
Feng Shui Tip: When you place this statue in the South-East corner of your room, it enhances financial windfall.
Laughing Buddha Meaning #3: Playing with Children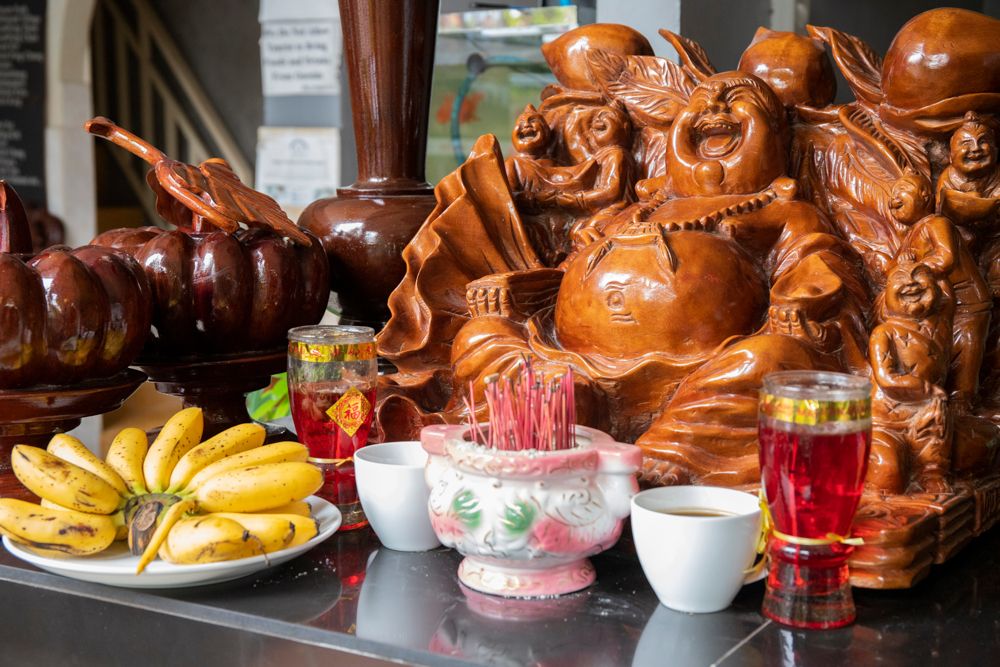 In the most innocent form, this Laughing Buddha statue is usually surrounded by five children. It improves fertility, and also boosts your child's immunity and overall health. It also infuses your space with child-like positivity and enthusiasm.
Feng Shui Tip: Ensure you don't place the Laughing Buddha near any electrical outlets, or over the TV.
Laughing Buddha Meaning #4: With a Fan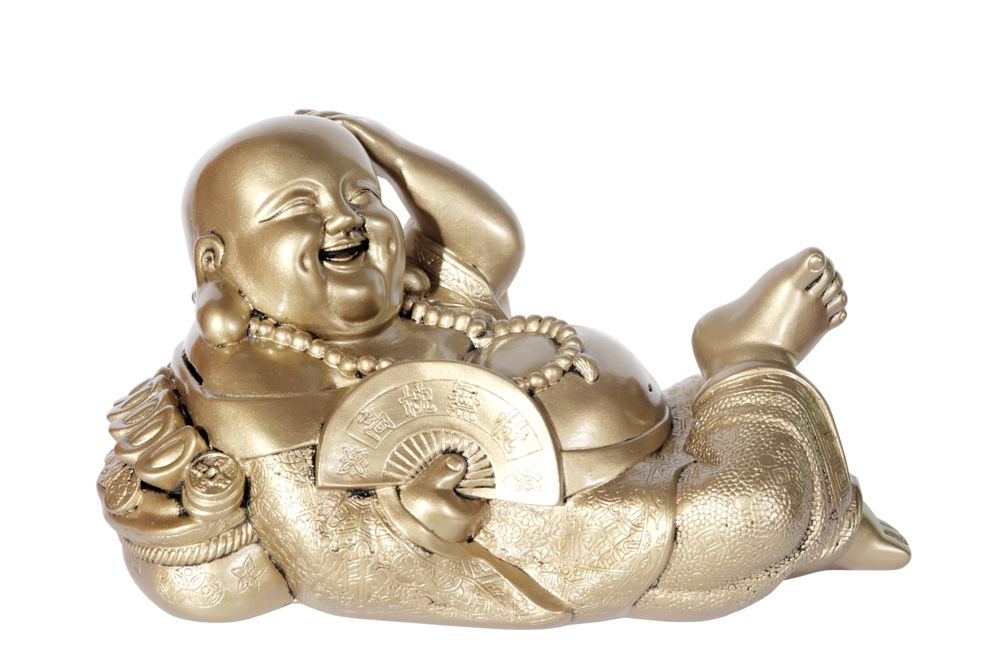 They believe that this statue will give you strength and positivity, to face and overcome any persistent issues you are facing for a while. Sometimes, the Laughing Buddha welcomes light heartedness and joy into your home in the form of guests too.
Feng Shui Tip: Place the statue at eye level, preferably on your desk, for best results.
Laughing Buddha Meaning #5: Deep in Meditation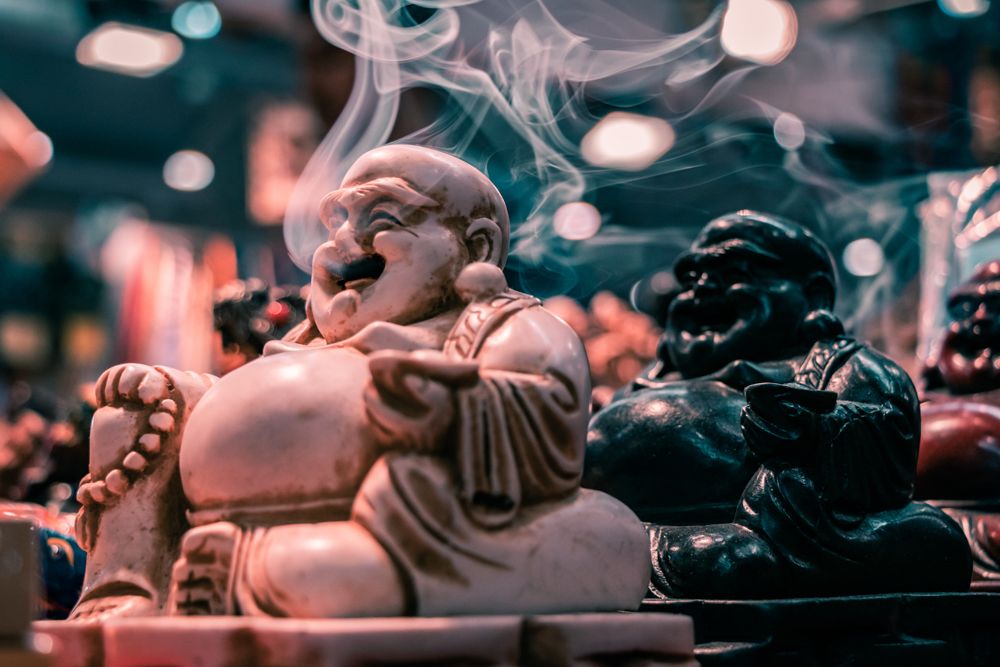 A Laughing Buddha in a deep, meditative pose usually symbolises a balanced mind. This statue brings peace and tranquility to a space that is fraught with misunderstanding, turbulence or negativity. It also reinforces the belief that in order to overcome obstacles, you need a calm mind.
Feng Shui Tip: In order for it to work, you should put it in a place that can be viewed by every family member or office colleague.
If you like reading about Feng Shui, read this too: What Works for Homes: Vastu or Feng Shui?
Check out pooja room design ideas:
Now that you know the Laughing Buddha meaning, which pose would you want in your home? Let us know in the comments!