A comfortable and pretty balcony is something all of us yearn for, especially after dealing with the traffic and long working hours. If you are someone who enjoys the privilege of owning a balcony or two and want to get a modern balcony design, we are here to help. We present to you our favourite pieces of outdoor furniture that will make your balcony both, functional and chic. Read on.
Modern Balcony Design Pick #1: Metal Chairs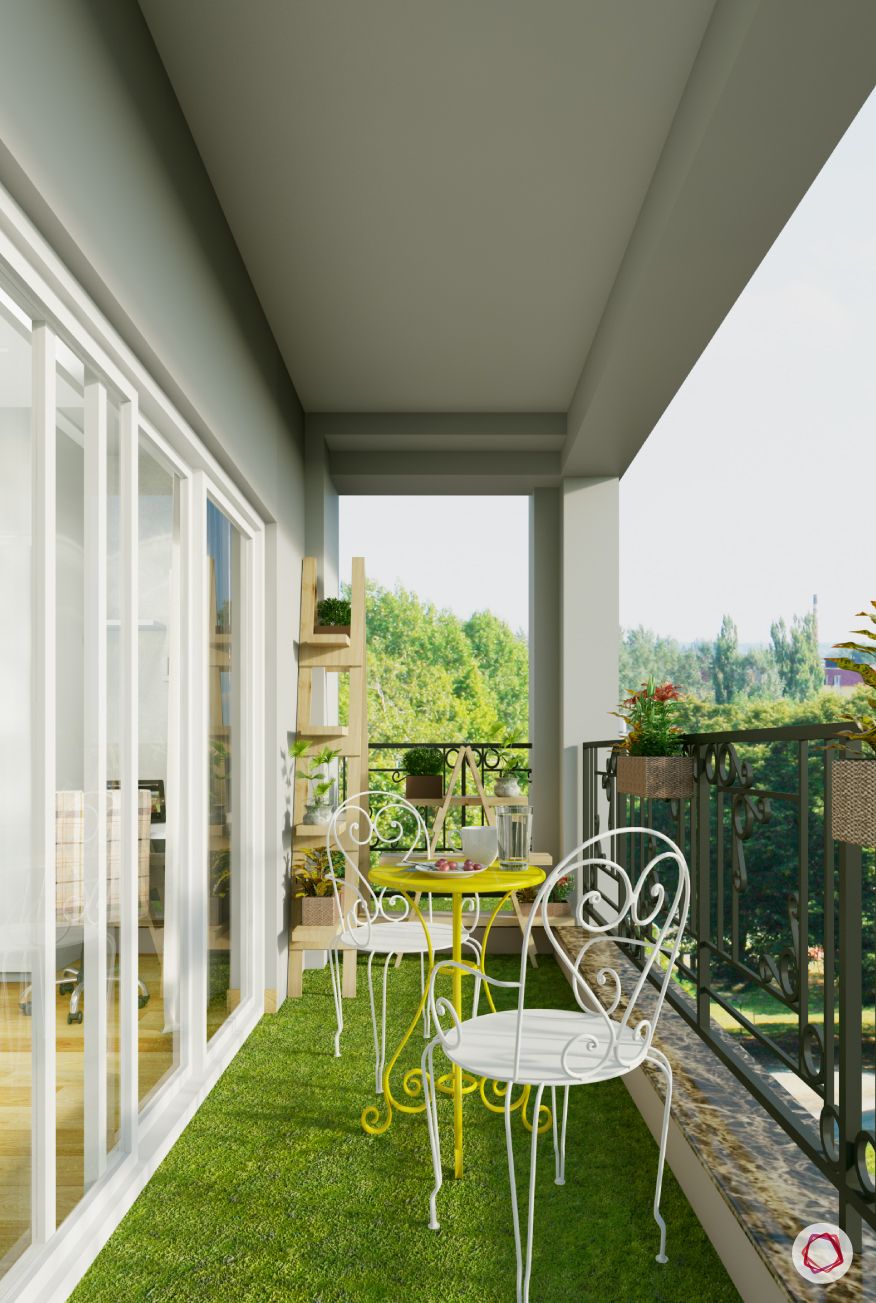 Lightweight metal furniture is a good choice for balconies, since you can move it around. Opt for ones with swirly designs and paint them in your favourite colours. You can match the colours to the rest of your balcony or keep it simple with basic hues. Do not forget to apply a coat of weatherproof varnish to help it last long and continue looking new.
Modern Balcony Design Pick #2: Tie-up Cushions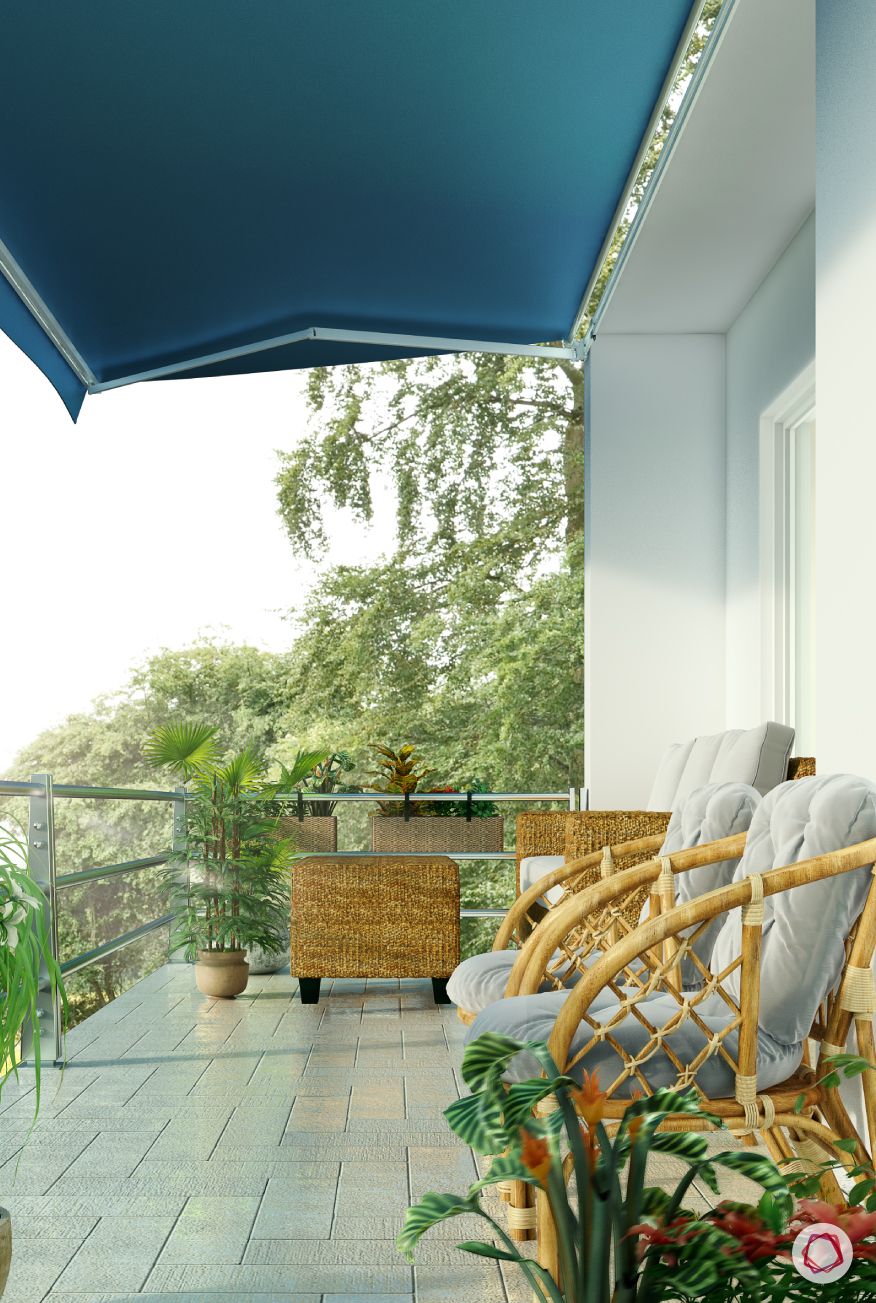 If you have a balcony and enjoy spending a lot of time there, then you already know the importance of having comfortable seating. Make your outdoor furniture every bit comfy with tie-up cushions. These are easy to use since all you need to do is tie them to the back of your chairs and on the seat, using strings. Choose cushions that are fluffy!

Modern Balcony Design Pick #3: Swing Chair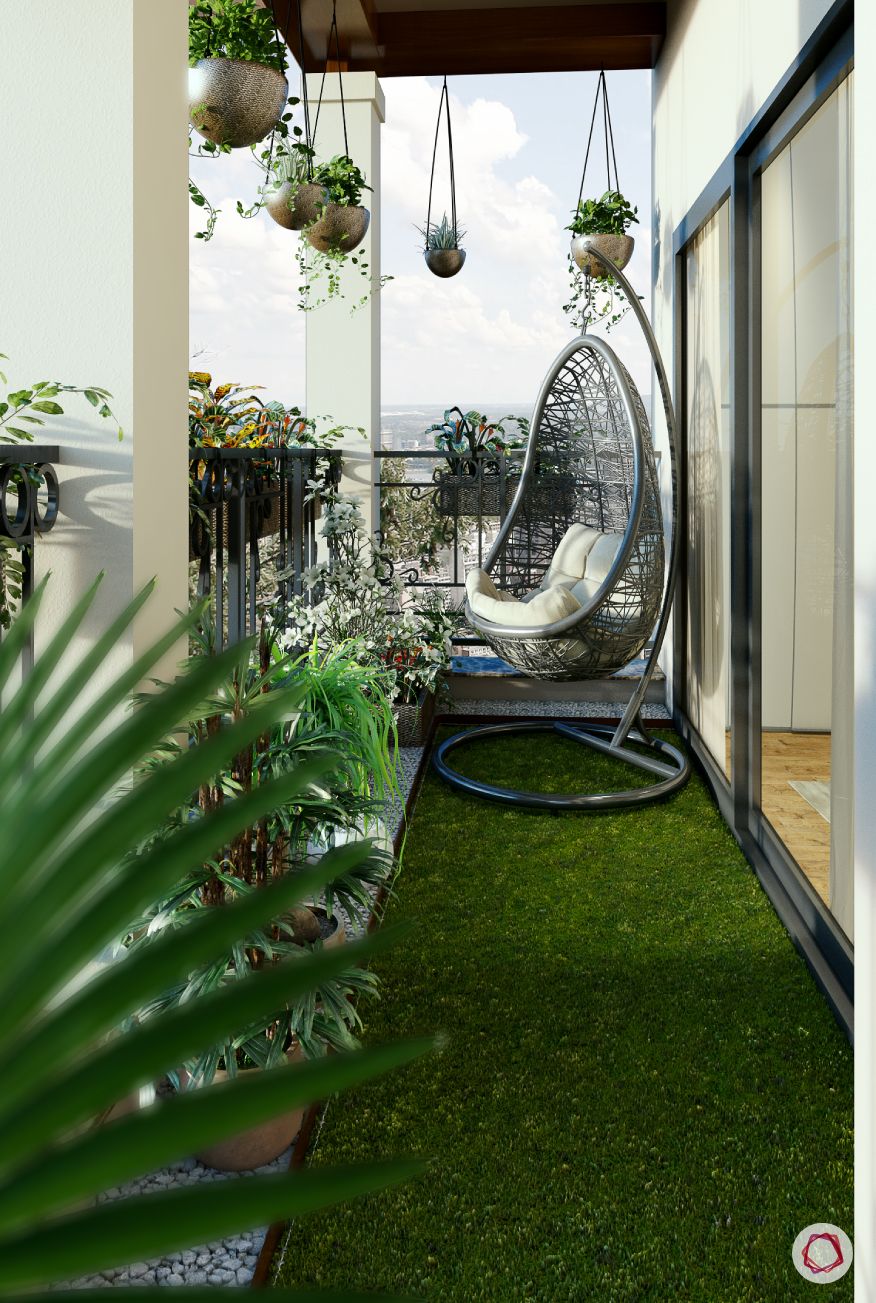 Time to add some character to your balconies. We know how much we love adding a swing at home, but there are certain constraints to it. Why not get a swing chair instead? It is much easier to move around and can be placed in one corner of your balcony. It served the dual purpose of a swing and a chair. Just add a quirky cushion seat and you're good to go.
Modern Balcony Design Pick #4: Cosy Table & Chair Combination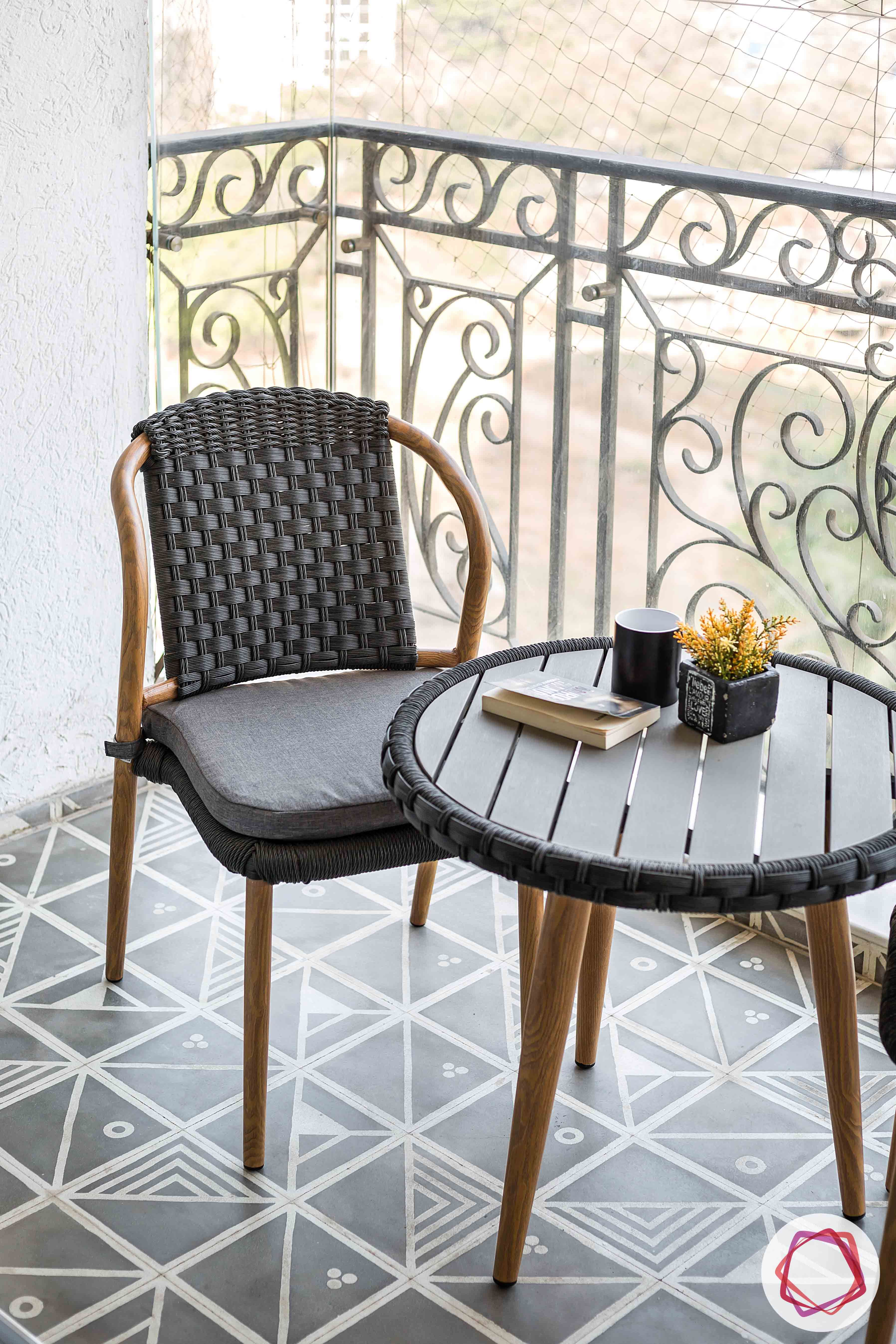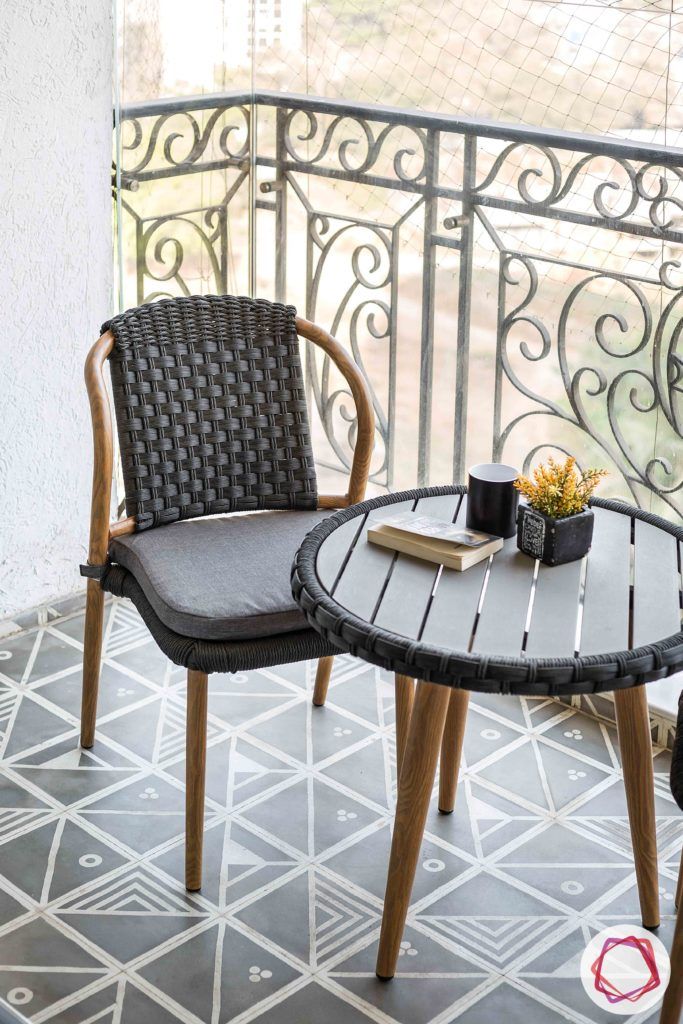 If your balcony is well covered, then we suggest you go for a sleek table and chair combination. This one right here is made of splayed wooden legs and rattan. You can also add interesting floor tiles to your balcony to jazz it up instantly. This is the perfect setting for a cosy evening in the balcony by yourself or with your partner.
Modern Balcony Design Pick #5: Wicker Furniture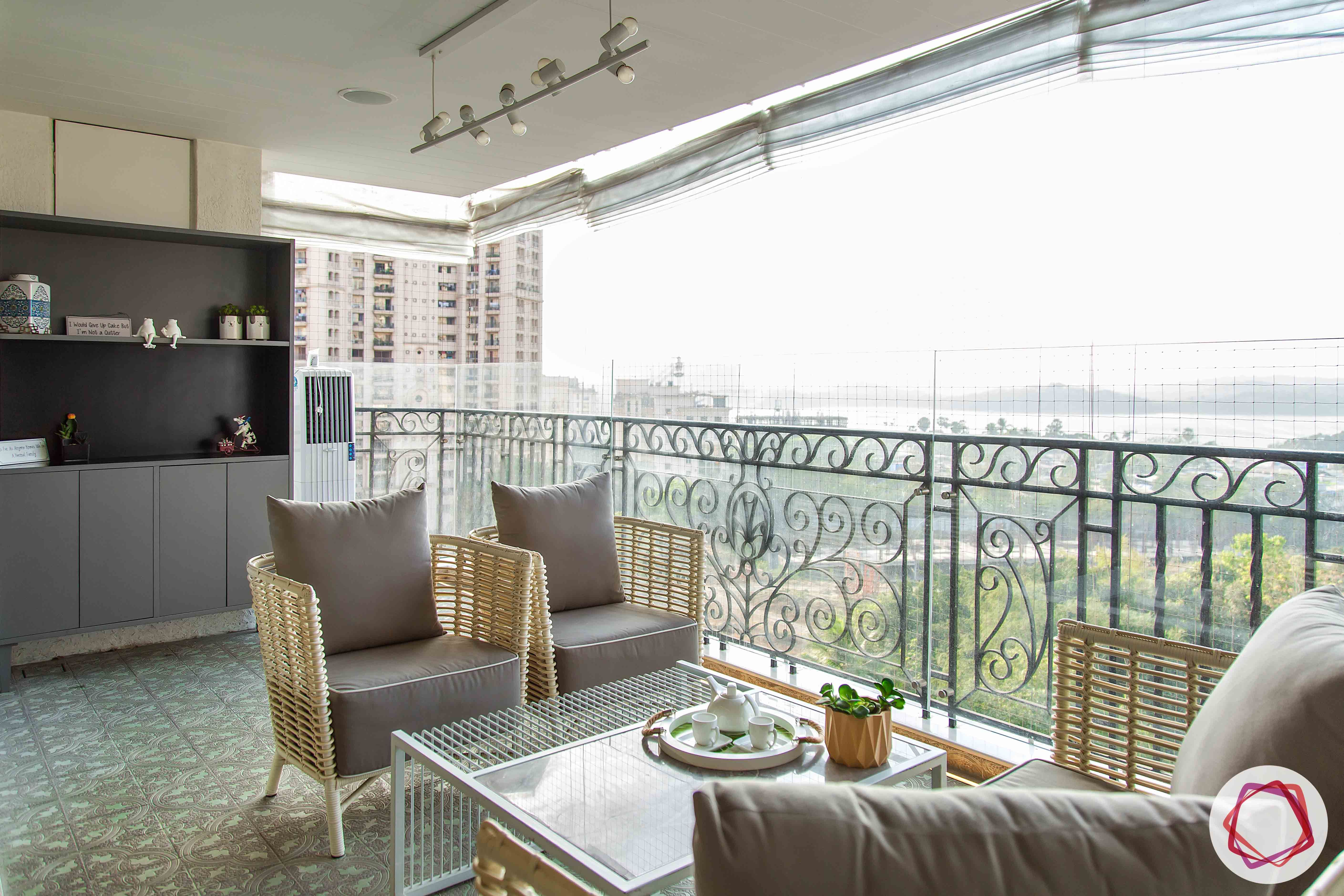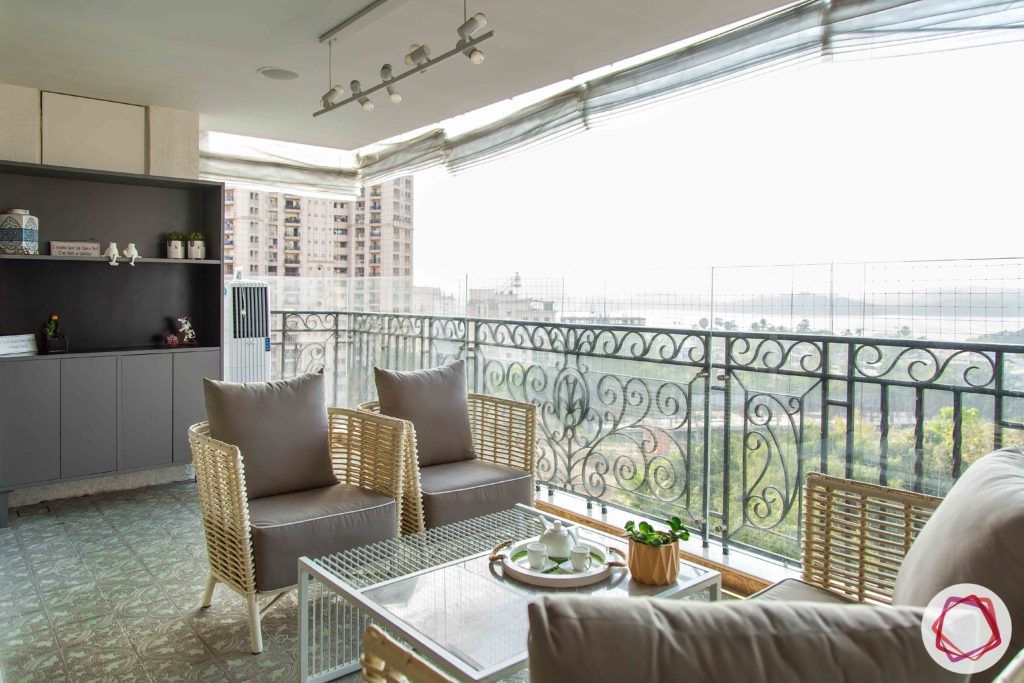 Famous for being the perfect weather-resistant material, wicker furniture is ideal for outdoors. A set of plush chairs and tables will make sure that you relax without worrying about wear and tear. We love this setting that allows a family or group of friends to have a relaxing evening here.
Do not forget the accessories!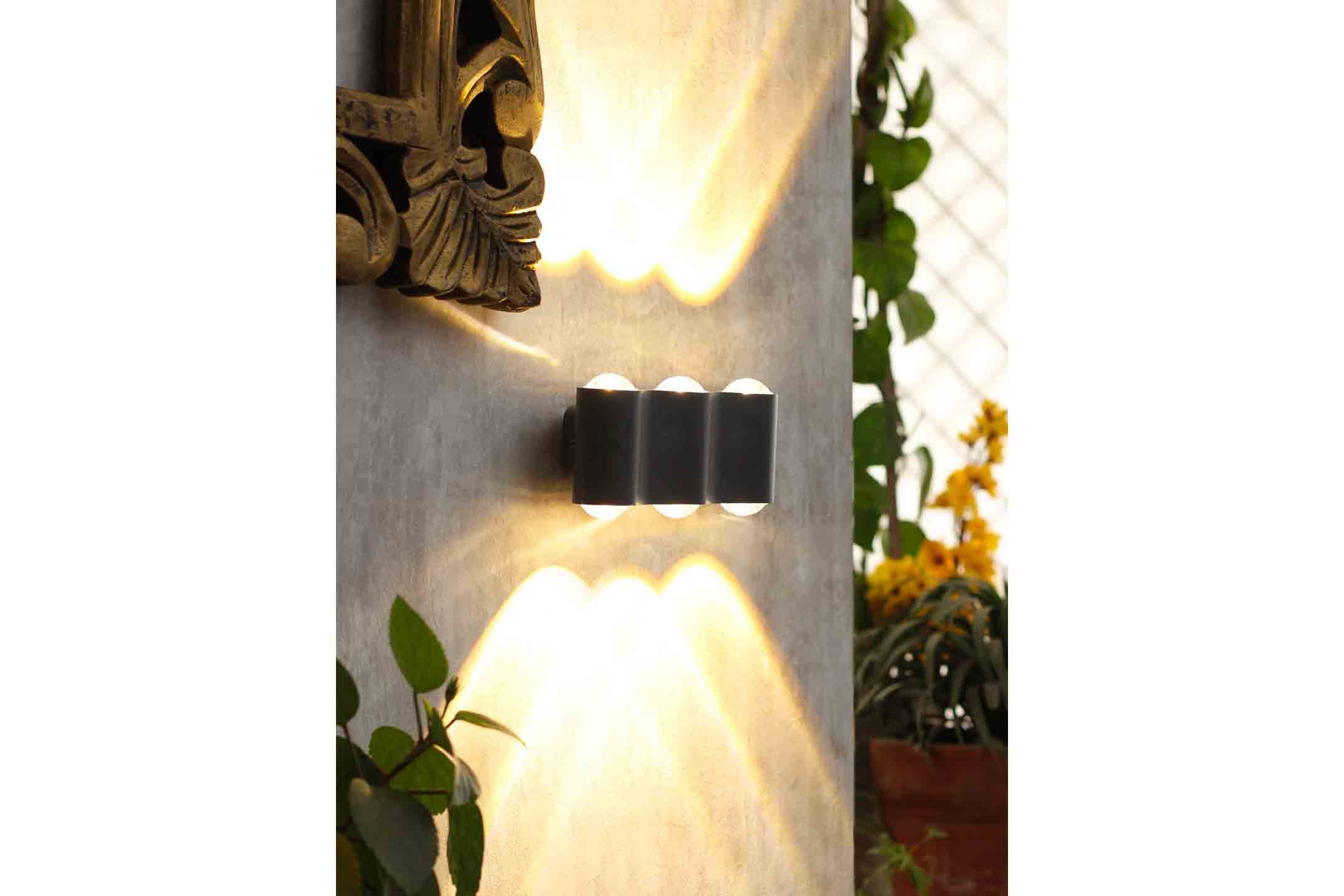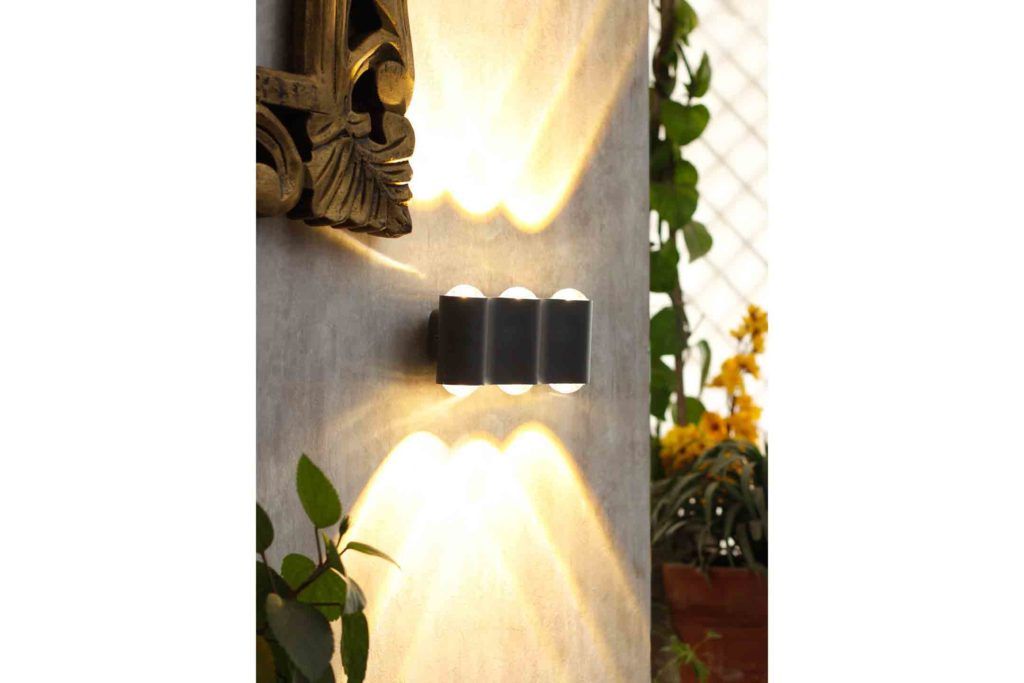 Once you're done with picking the right furniture for your balcony, the next step is to light up the area. Install some modern wall sconces that create patterns on the wall with beams. These wall lights will act as the perfect accessories for your balcony.
Explore more options for your balcony here: Seating for all Types of Balconies.
Send in your comments and suggestions.