A sofa is central to a living room just like a bed is to a bedroom. In fact, the sofa colour you pick will determine the vibe of your living room. So you need to be very careful about the sofa colour design you go with as it will set the tone for your home decor. As the living room is the face of your home, you might want to experiment with the colour of your couch to make a striking impression.
Here are some of the trending sofa colours that you should check out before you pick a couch.
Trending Sofa Colour #1: Magenta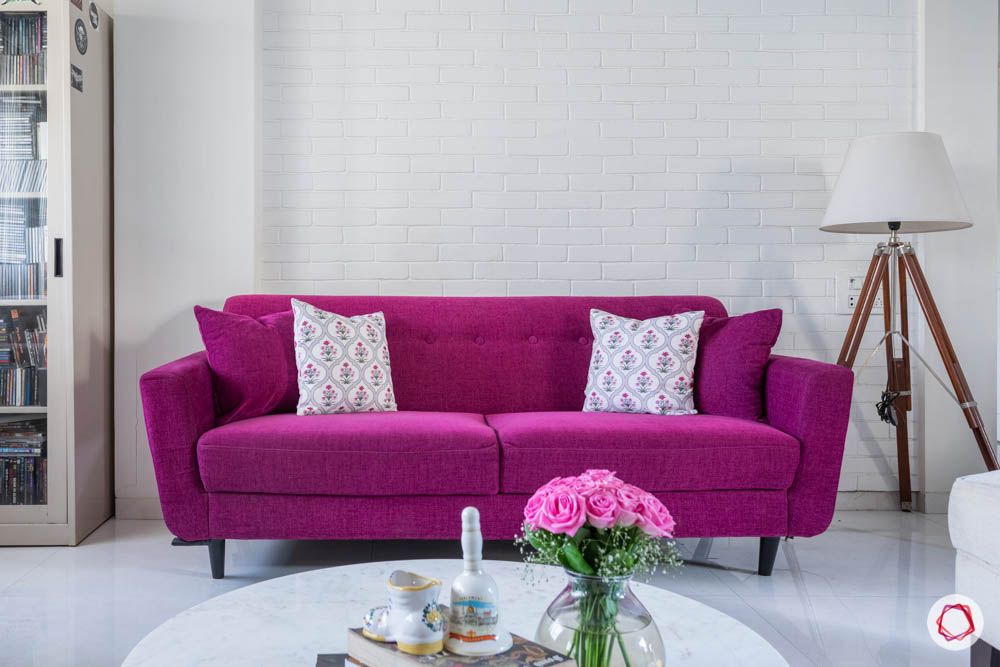 If you are going for a white and modern setting, this candy shade could just sweeten the deal for you! A pop of magenta works particularly well with whites because of the sheer contrast.
Trending Sofa Colour #2: Yellow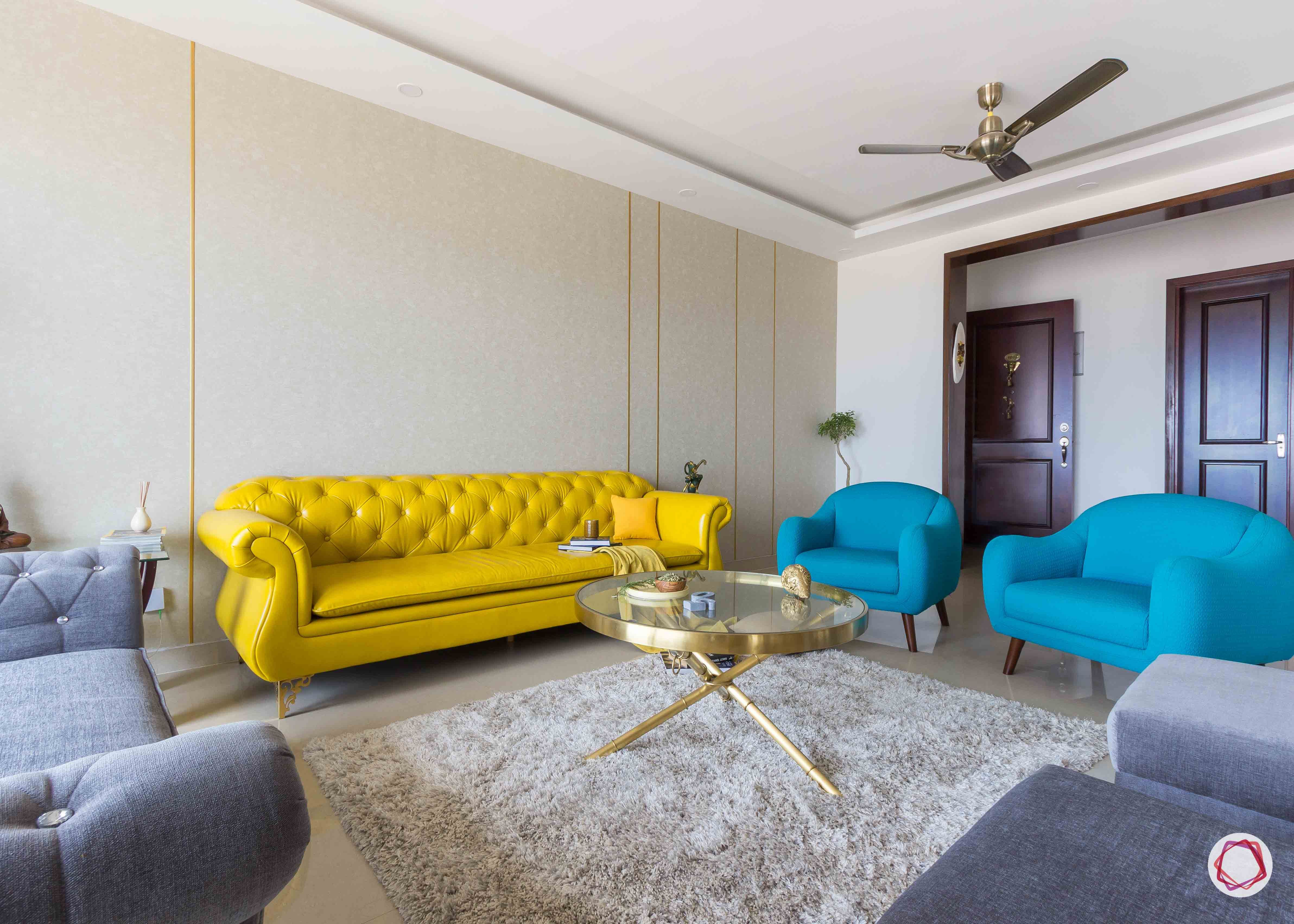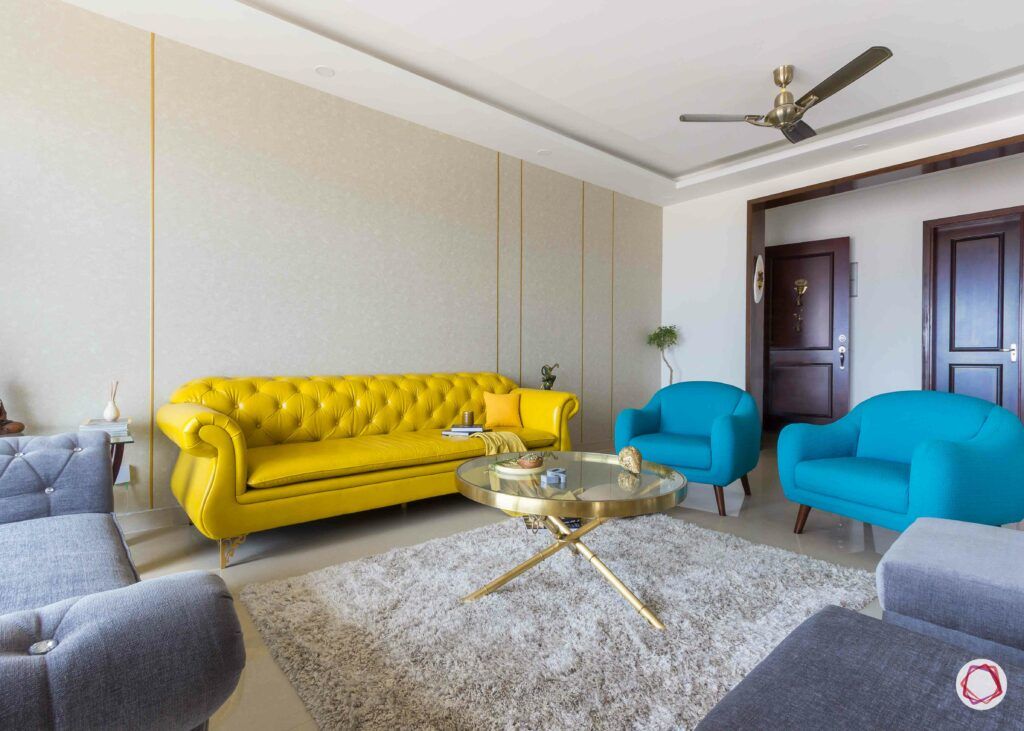 Trend alert! Yellow is the new black as far as couches go. Apart from the fact that yellow sofas are really in, this happy colour instantly adds a cheerful vibe to any living room. In fact, you can also pair it with other bright colours like blue. Check out some of the best ways to style a yellow couch here.
Trending Sofa Colour #3: Berry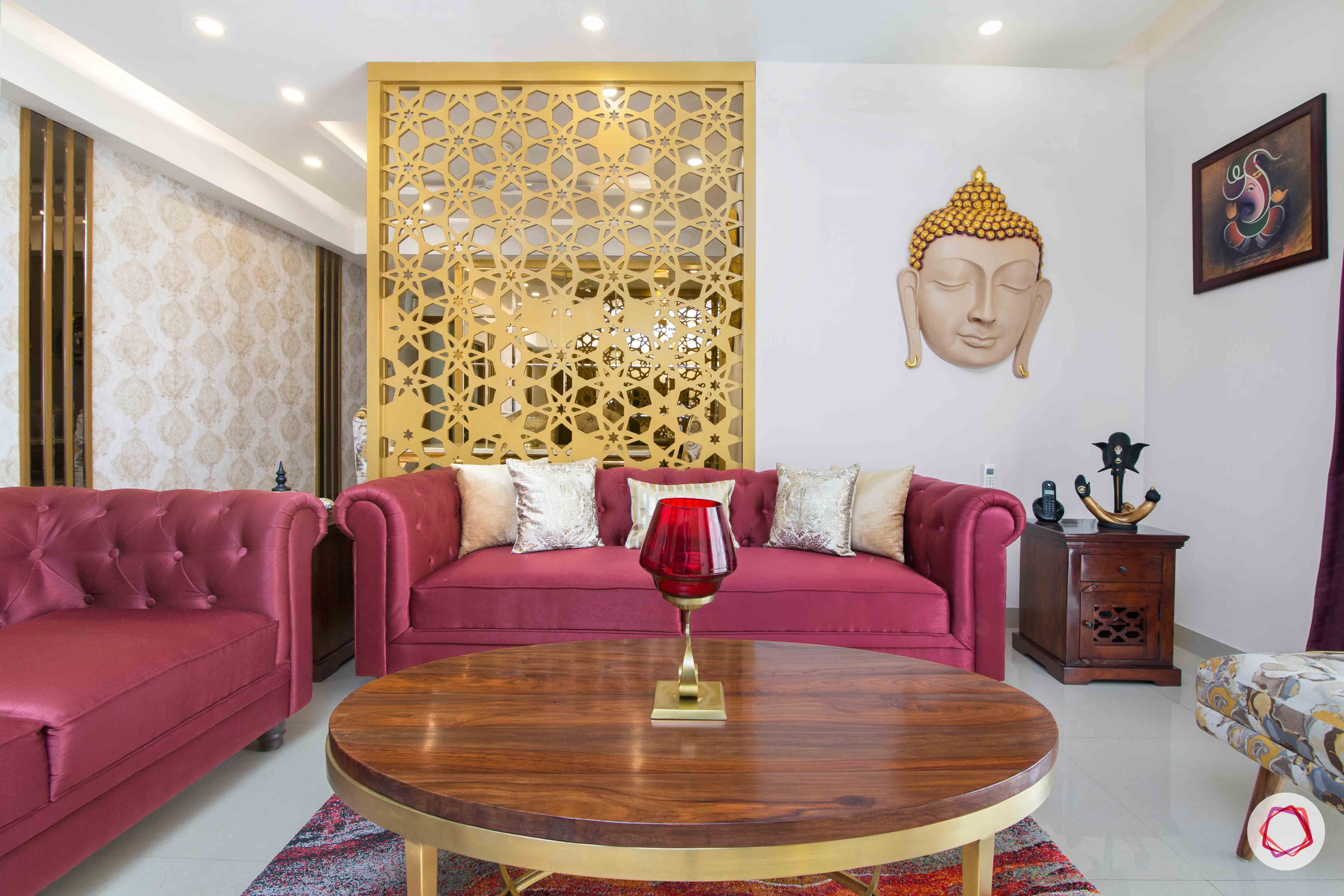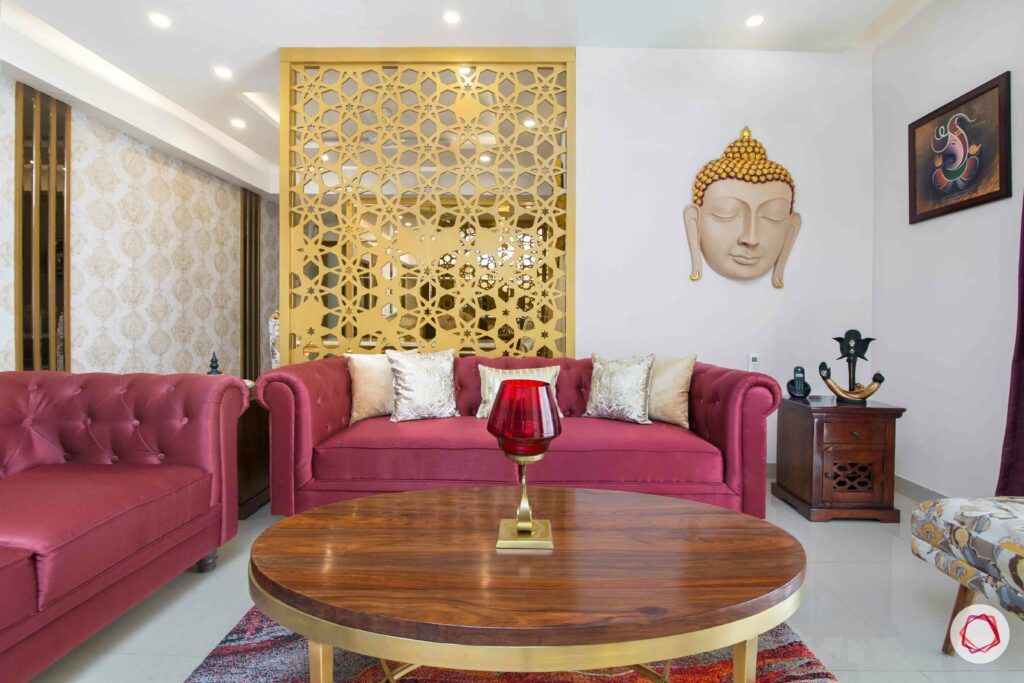 If you are aiming for a luxurious look, a rich shade of berry is your best bet. The colour is bright but it doesn't pop. Instead, it looks naturally plush. Velvet and silk finishes in this colour look effortlessly elegant when used with dark wood furniture.
Trending Sofa Colour #4: Red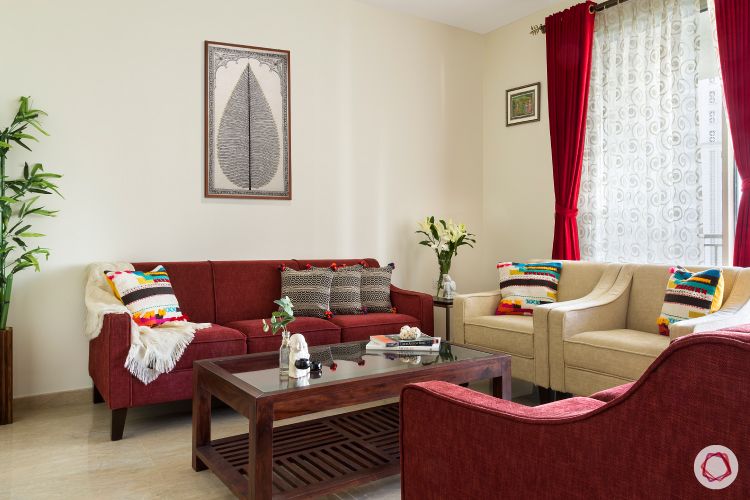 Red is not an unconventional colour for sofas but it not for the faint-hearted. Different shades of this bold colour lend different vibes to spaces. For example, this living room is bathed in earthy shades of red, which gives it a rustic look.
Trending Sofa Colour #5: Orange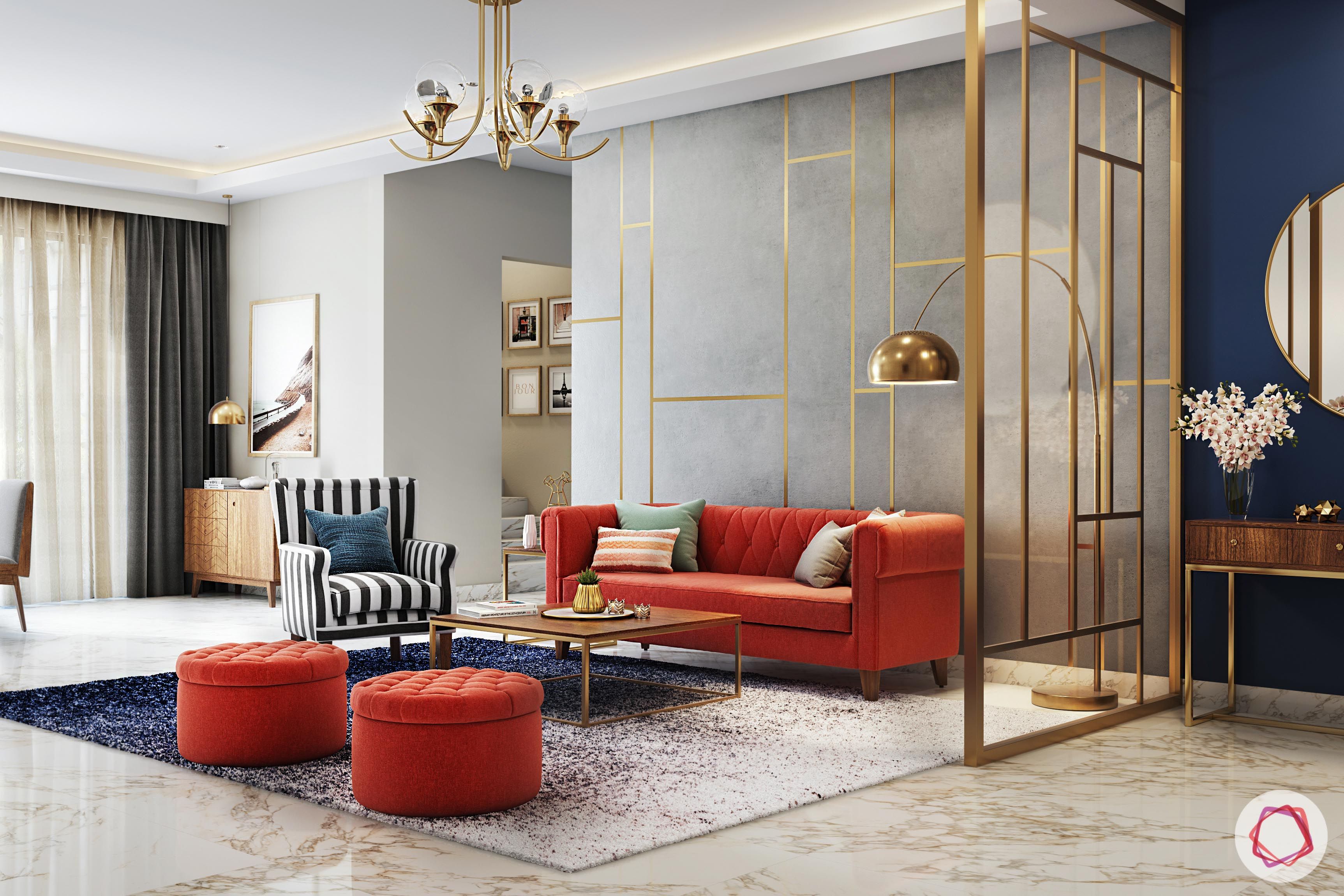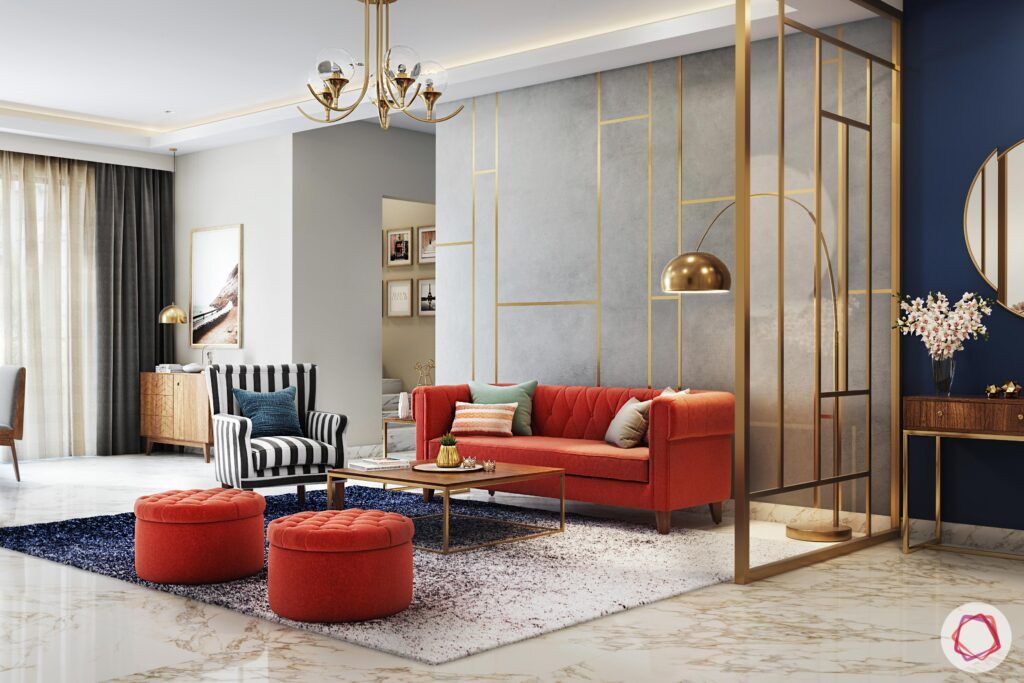 Needless to say that orange is a pop colour and a very contemporary one at that. An orange couch will fit right into an art deco style home. This bright colour works best with greys and steel blues.
Trending Sofa Colour #6: Green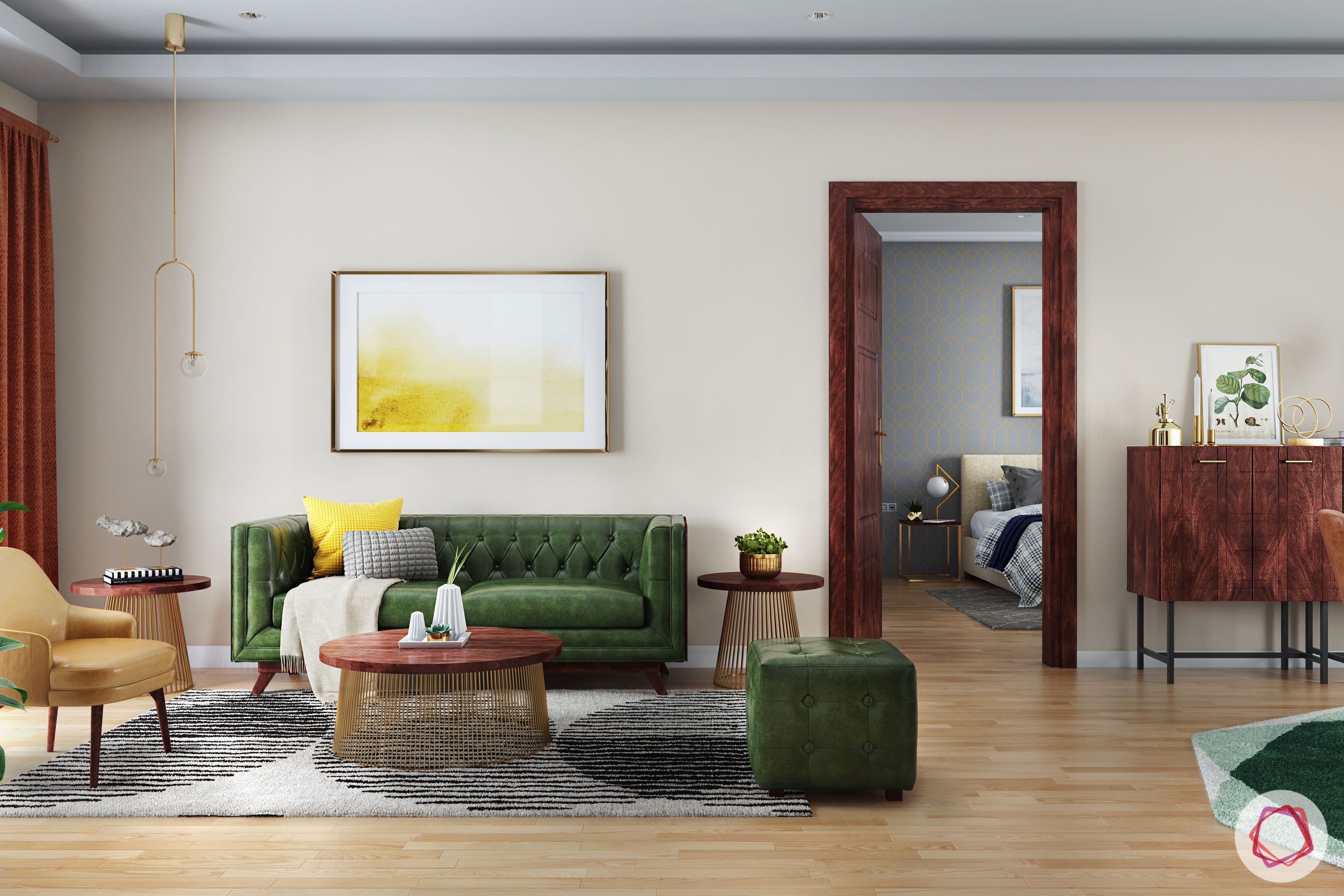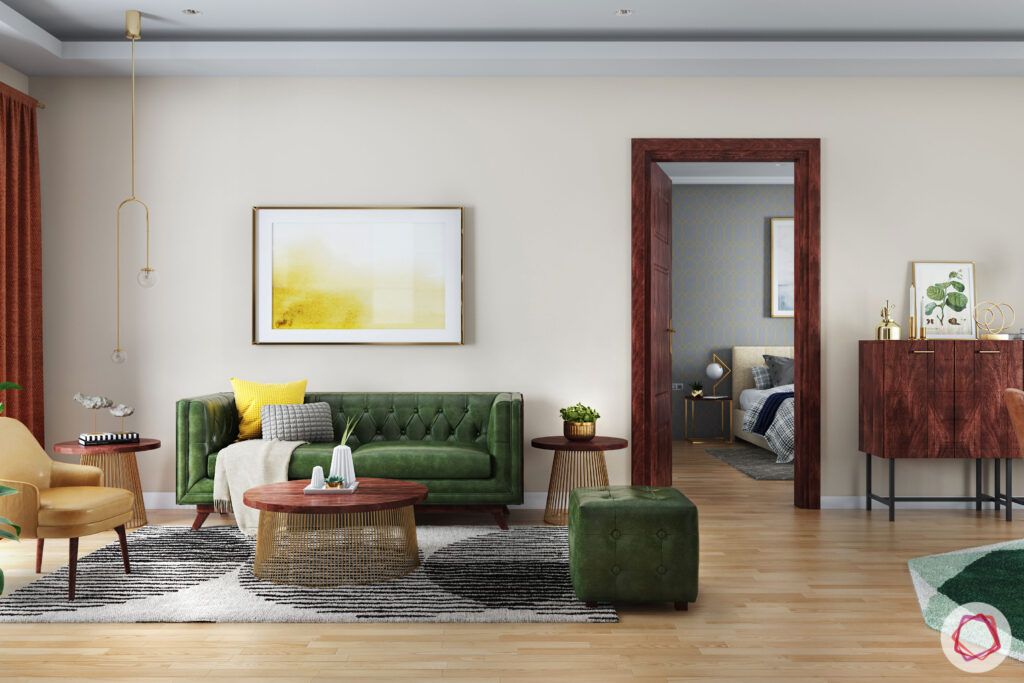 A deep shade of green is not the first colour that comes to our mind when we set out to buy a couch. However, that is exactly what makes it so novel! A green couch may just be the key to keeping things original in your home. Moreover, you can pair it comfortably with metallic tints and wooden furniture alike.
Trending Sofa Colour #7: Blue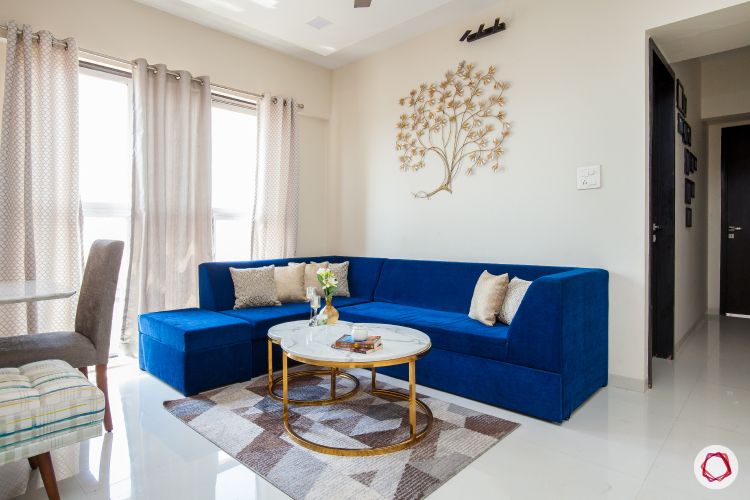 Blue is a rather versatile shade for a sofa. This is particularly because we there range of shades available is very wide. But cobalt blue couches are ruling the roost at the moment as they fit seamlessly into contemporary settings. Sky blue and navy blue are also worthy choices if you want to go for a blue couch.
Trending Sofa Colour #8: Purple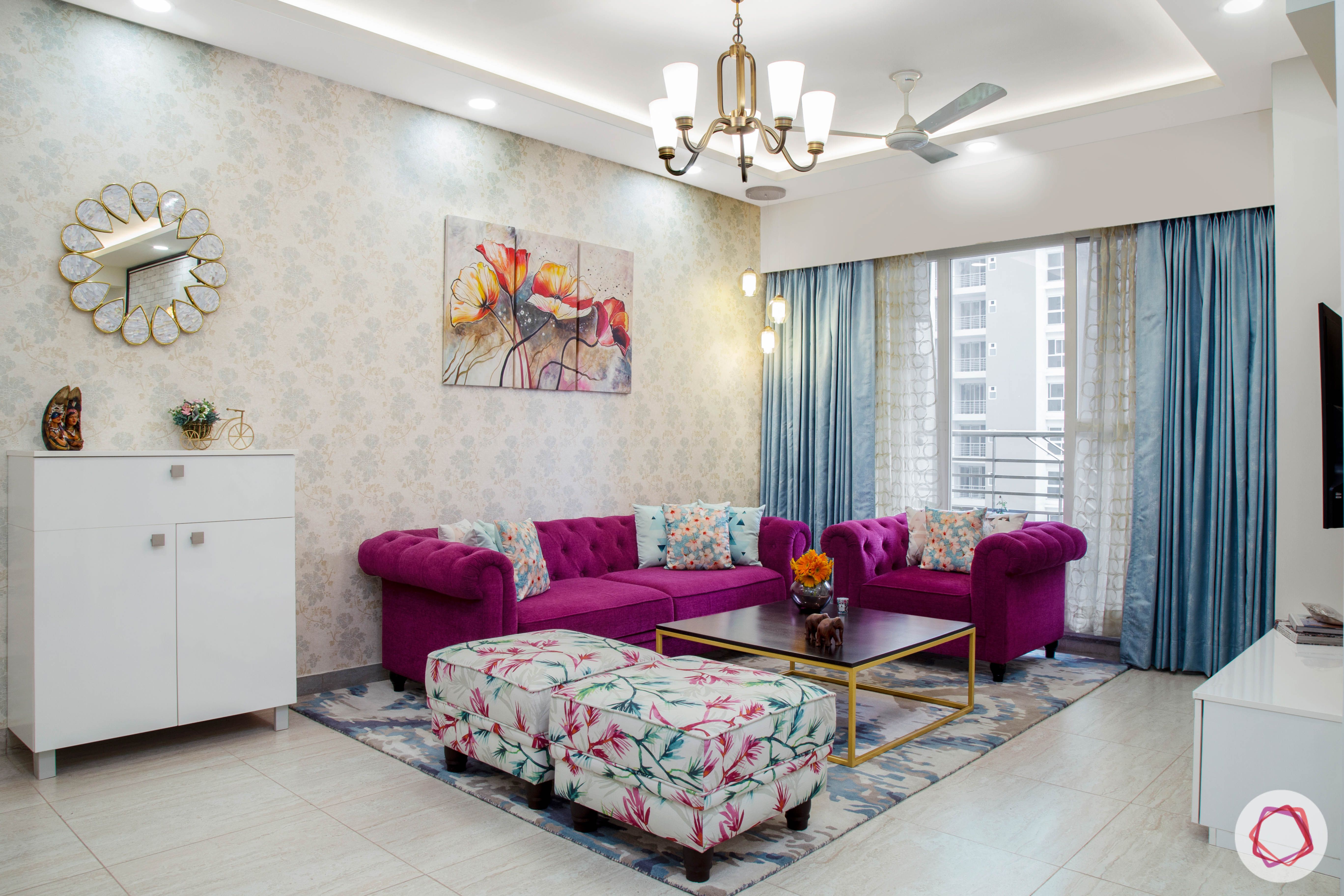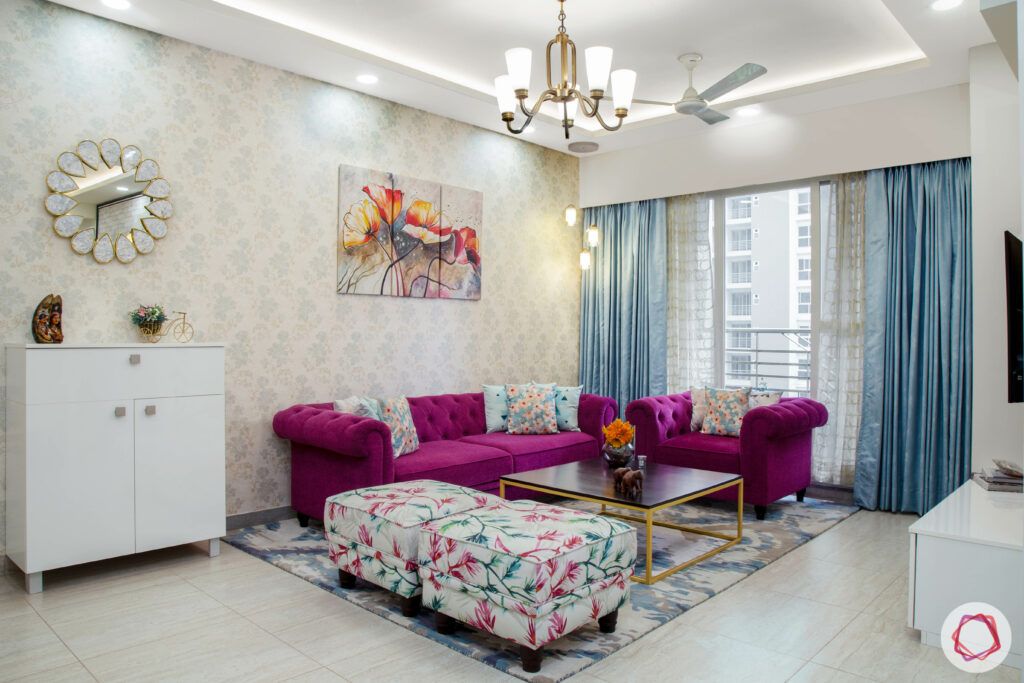 If you want to pair your couch with armchairs and ottomans with floral prints, a deep shade of purple should do the trick. This combination works best in neutral settings with white or light-coloured furniture.
Trending Sofa Colour #9: Pink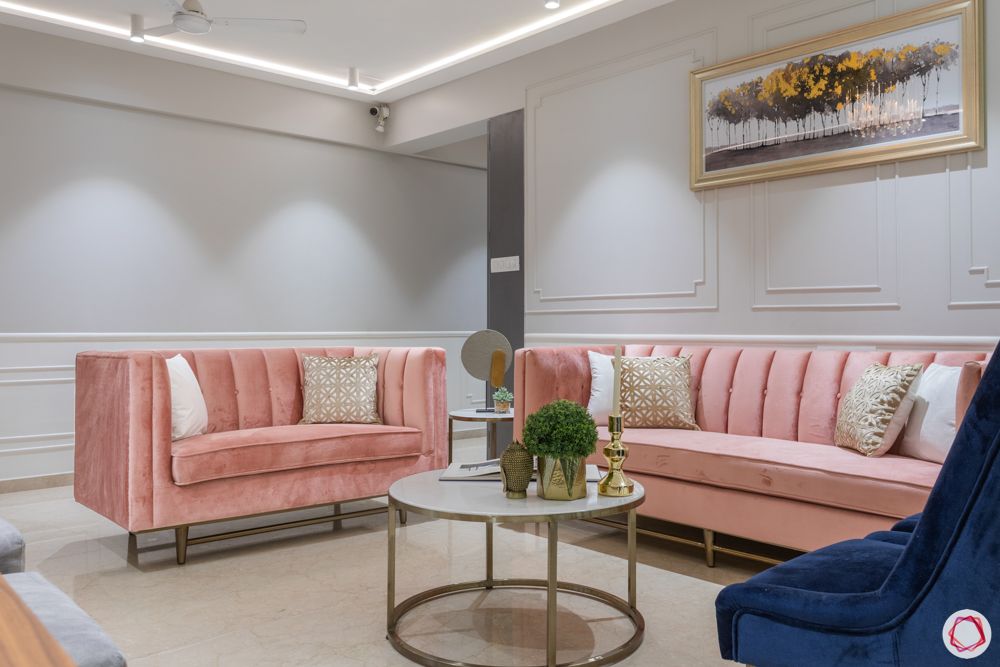 If you want to you living room to have a Scandinavian vibe, pastel shades of pink can do wonders. Not only does this shade look classy, it also complements open layouts and clean contemporary designs. Pair pink sofas with marble finishes and pearl white walls.
If you enjoyed reading about these sofa colour designs, also explore Is There a Right Way to Place Your Sofa?
Send in your comments and suggestions.