The perfect center table should be of the right size to reach out for snacks, sturdy enough to support books or even your feet and blend in aesthetically. Here are 5 center table buying tips to help you choose one that fits both your living room and lifestyle:
Center table buying tips #1: Size is essential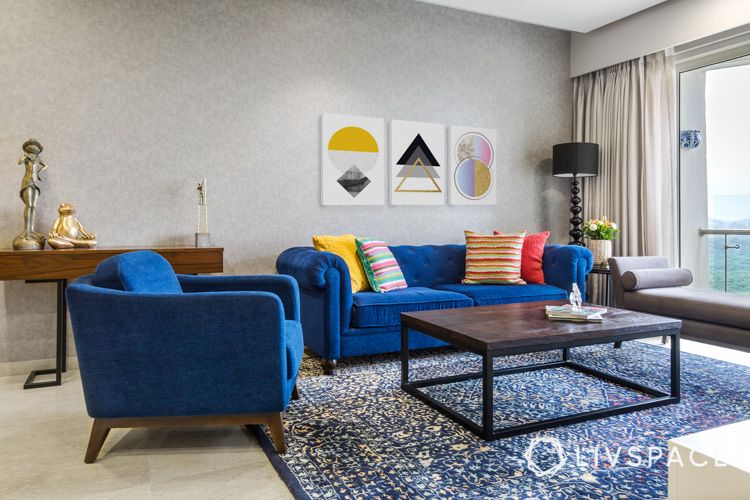 The ideal center table anchors the furniture in a room by filling in the gap, while providing enough space around it for movement or for some simple leg stretching. If your seating area is larger you can create two or more center points.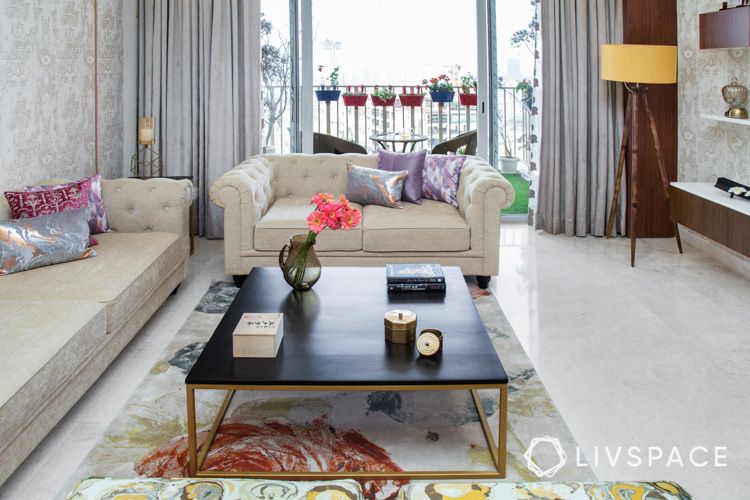 Here is a handy center table size guide:
An optimal distance of 18 inches between the center table and other furniture is preferred
The table should be smaller than two-third of the largest piece of seating in the room. It should have enough space for showpieces as well as everyday objects like coffee mugs, laptop etc.
Also, the table's height should be of the same height or a couple of inches lower than that of the sofa for ease of access
Center table buying tips #2: Think about the shape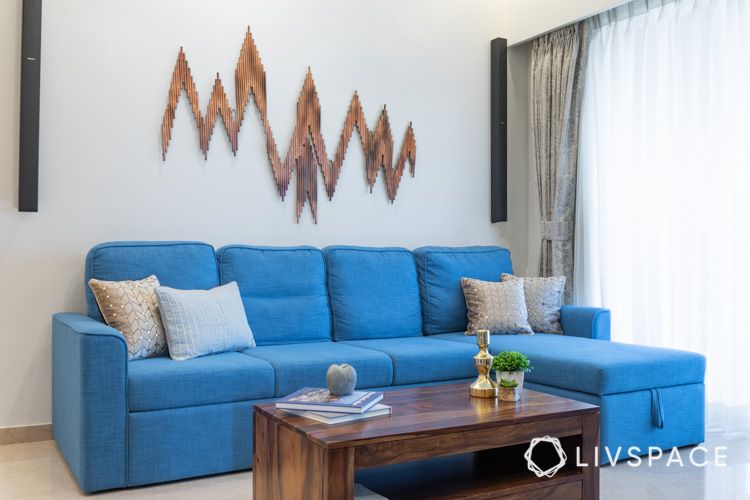 The shape of your sofa is the biggest clue on what shape your center table can take.
A rectangular sofa or an L-shaped lounge demands rectangular tables so that items placed on it, such as food, is within reach even for people sitting at the far ends.
Similarly, smaller sofas which have a square seating area can work with a square or round table for the tight space.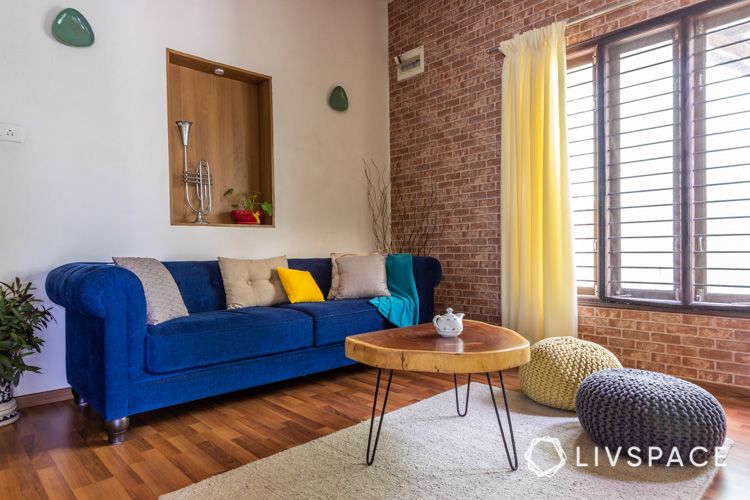 If you want to break the monotony of a setup made up of square and rectangular lines, you can choose oval or circular tables. You can cozy up around it with poufs and ottomans as the table does not have definite lines.

Center table buying tips #3: Consider your style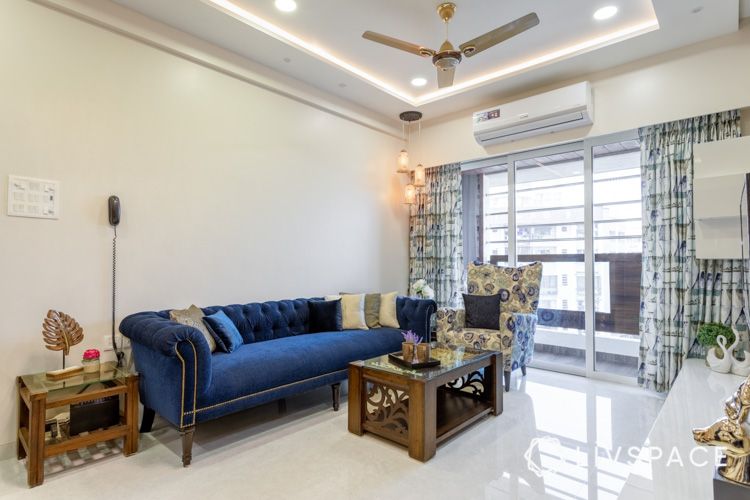 Since your center table will be the cynosure of all eyes, the safest option would be a table that is in tune with the colors, textures, patterns or materials used in the room.
For example, a traditional living room can pull off a classic, elegant wooden center piece with ease while edgy, geometric tables, belong in contemporary spaces.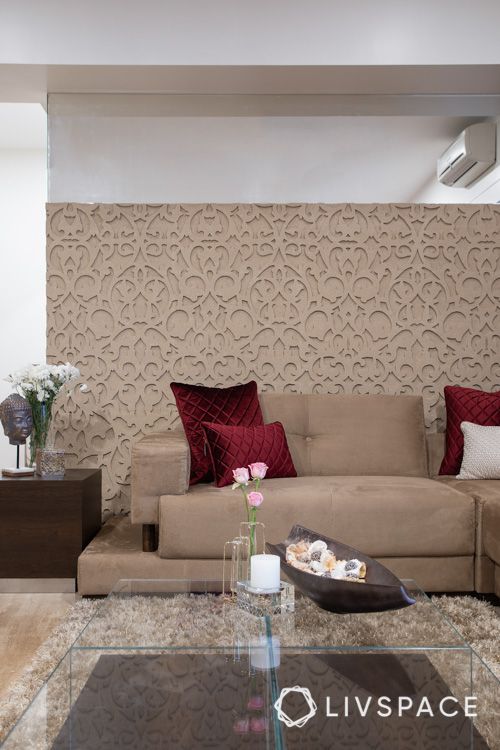 Scale is also important when it comes to styling. Imposing tables pair well with slim sofas. They help ground the space in large rooms which come with high ceilings or lots of windows. On the other hand, a smaller setup can pull off delicate metal and glass designs.
Center tables with glass tops create the illusion of depth, making the overall setup look roomy and bigger than what it is. They can also be used to show off a plush, solid-colored couch behind or a stylish rug below.
Center table buying tips #4: What are you going to use it for?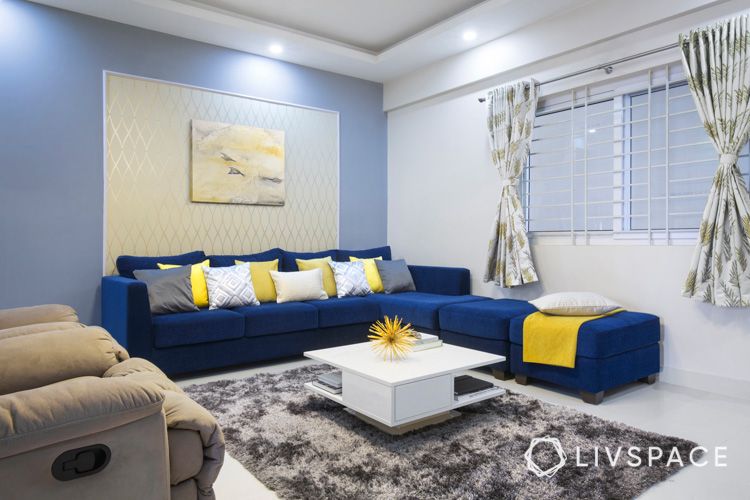 You can customize your table according to what activity you usually carry out around it. If you entertain guests often choose center tables with a lip edge or rugged surface. This way you do not have to worry about spilling drinks or food.
In a small space, you can choose a table that comes with a lower deck or drawers for storage. Stow away anything from stationery, magazines, gameboards to coasters, napkins, remote controls here.
Center table buying tips #5: Finally think the material through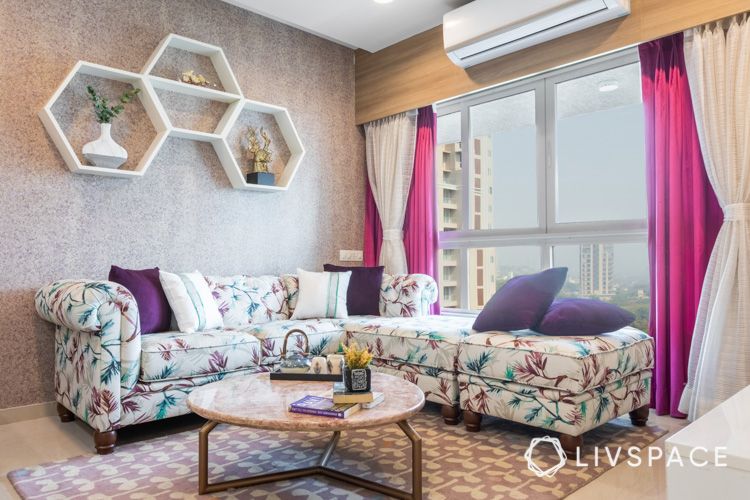 A lot of activity is carried out on center tables thus requiring them to be sturdy. With wood being a common preference, another inexpensive option but fairly durable option is medium density fiberboard (MDF).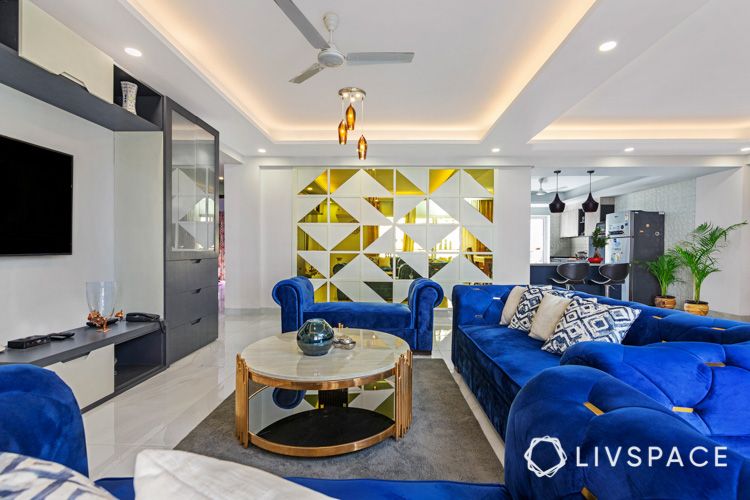 Tempered glass and metal frames provide strength to coffee tables as well. They are less bulky than wood and are easier to clean. Marble, lucite and acrylic are good options too. The bottom line when it comes to choosing a material is what it that it should be easy to maintain and should be stable.
With these five, easy-to-identify factors, we guarantee that you will be able to pick center tables that will match your space and aesthetic with utmost ease.
We also have a great collection of coffee tables for you. Check this out: Centre Table Ideas for the Coffeeholics.
Check out living room designs:
Send in your comments and suggestions.