While we struggle to select and commit to one design style for our home, there's one element that can be used, reused and refurbished to work in any setting – a wooden center table.
We consider it the finest finishing touch for your living room. While you may wonder that a center table, especially a wooden one, comes in round, square, rectangular, oval and triangular shapes. However, there is more to it than that! Read on to find out!
#1: Set a budget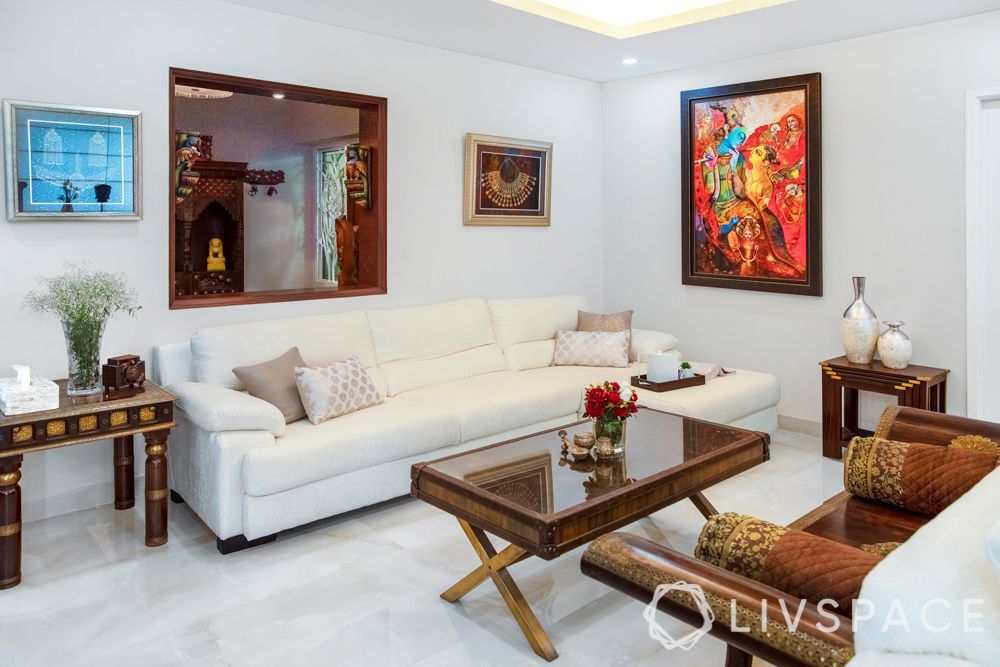 It's important to make an informed investment for even the tiniest furniture piece like this one. The cost of a wooden coffee table is as wide as the range of sizes, shapes, materials, finishes available in the market. However, at Livspace, all the tables are handpicked from some of the best brands. They range from ₹2,000 and can go up to ₹80,000 depending on your pick!
#2: Identify the functionality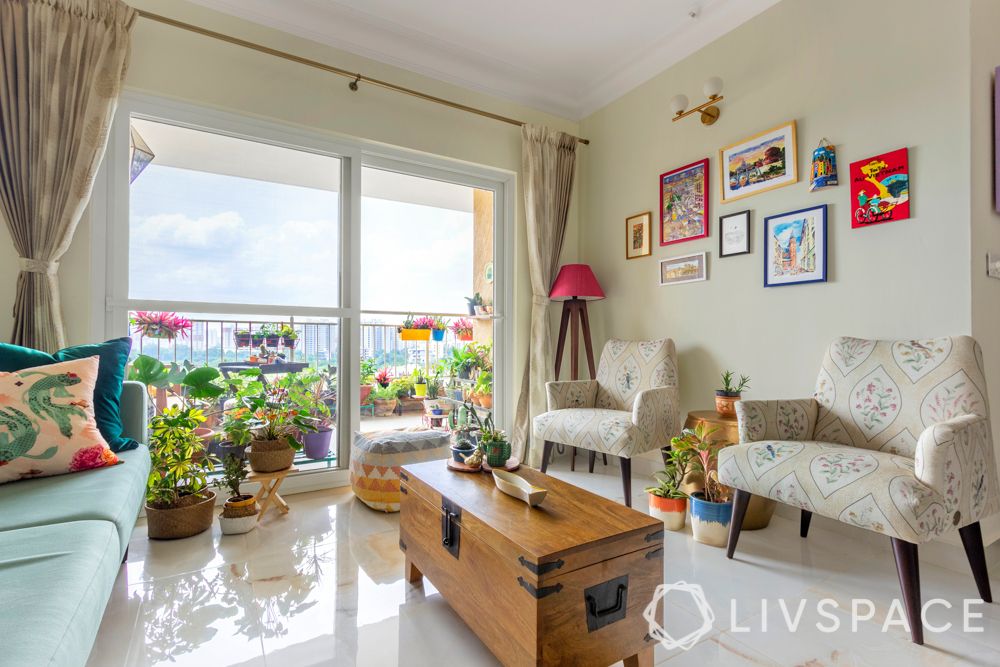 Oftentimes, center tables are interchangeable with coffee tables for the sake of design and aesthetics. However, they are not the same.
Center tables: These should be in proportion to the length of the seating around it. If you have a long, rectangular sofa, it's best to opt for a long, rectangular center table. It serves the purpose of storing magazines, TV remotes, curios and plants.
Coffee tables: These come in various shapes and sizes, mostly round and oval. These tables are in proportion to the height of the seating as they are placed right next to it. This is used solely for placing a glass or cup on it.
#3: Type of wood and their durability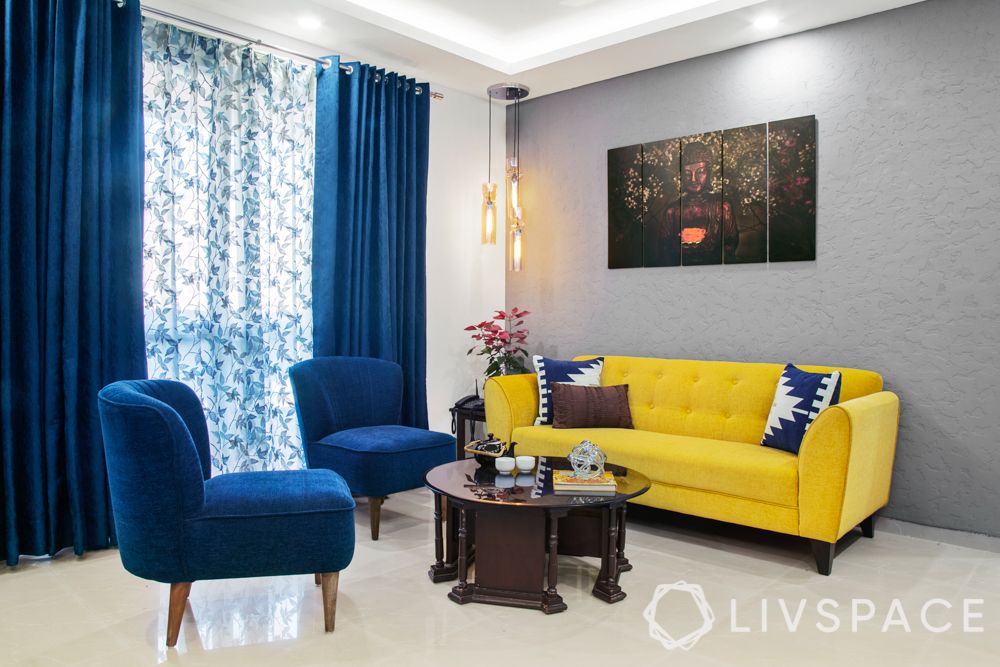 The material will not only add to the design style, it will also determine the life of it. When it comes to rental homes or permanent residences, pick wisely. Livspace has a wide range of center tables that are differentiated based on their material and type of wood used.
Take a look at the types of wooden center tables available here and their durability:
Solid Wood: It is highly durable and can last decades if maintained properly. It is not moisture resistant.
Sheesham Wood: Known for its wood grains and colour, Sheesham wood is resistant to termites and natural decay making it highly durable.
MDF: Made of wood fiber, resin and wax, this wood is not resistant to head and scratches. It is not as durable as solid wood but can last a few years with proper maintenance.
Mango Wood: A popular option in India, this type of hardwood is sustainable and environment-friendly. It is strong and economical but not as moisture resistant and durable as Sheesham wood.
Beech Wood: It strikes the perfect balance between durability and ease to work with. Subsequently, it is highly water resistant and heard wearing.
High Grade Engineered Wood: It is a composite wood made of various fibers and boards. High grade engineered wood can last upto 40 years if maintained properly.
Acacia Wood: Ideal for tables that are prone to wear and tear. It is highly durable due to its density and hardness. It is known to last up to 40 years.
Particle Board: This economical option is made of wood sawdust. Therefore, it is not as durable as MDF.
#4: Type of finish based on your interiors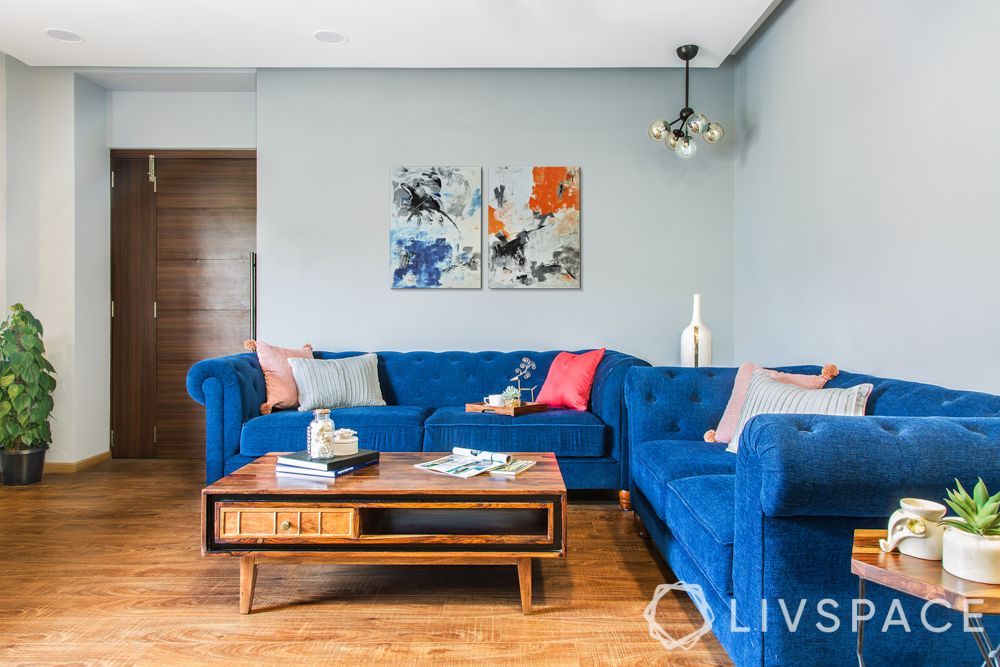 The finish increases the durability and life of the material used. Moreover, it helps to enhance any wooden piece in various ways.
Here are some of the wood finish options:
Matte Finish: Ideal for tables that should have a natural wood look.

Glossy Finish: Coated with a layer of polyurethane, this finish is ideal for a sleek look.

Polish: It brings out the natural colour, grain and pattern of the wood. It is ideal for refurbishing worn out furniture pieces

Melamine Coating: It is a kind of polish that consists of a thin layer of resin. It gives a glossy appearance to wood.

UV Finish: It is a thick clear coat for furniture that is prone to wear and tear. It prolongs the life of the wood and increases its durability.

Paint: A wooden piece with a paint finish is ideal for outdoor furniture as they can withstand rain and harsh sunlight.

Laminate: This is a printed surface that is bonded to composite wood.

Veneer: It is a thin layer of hardwood bonded to inexpensive wood like plywood.

#5: Design and styles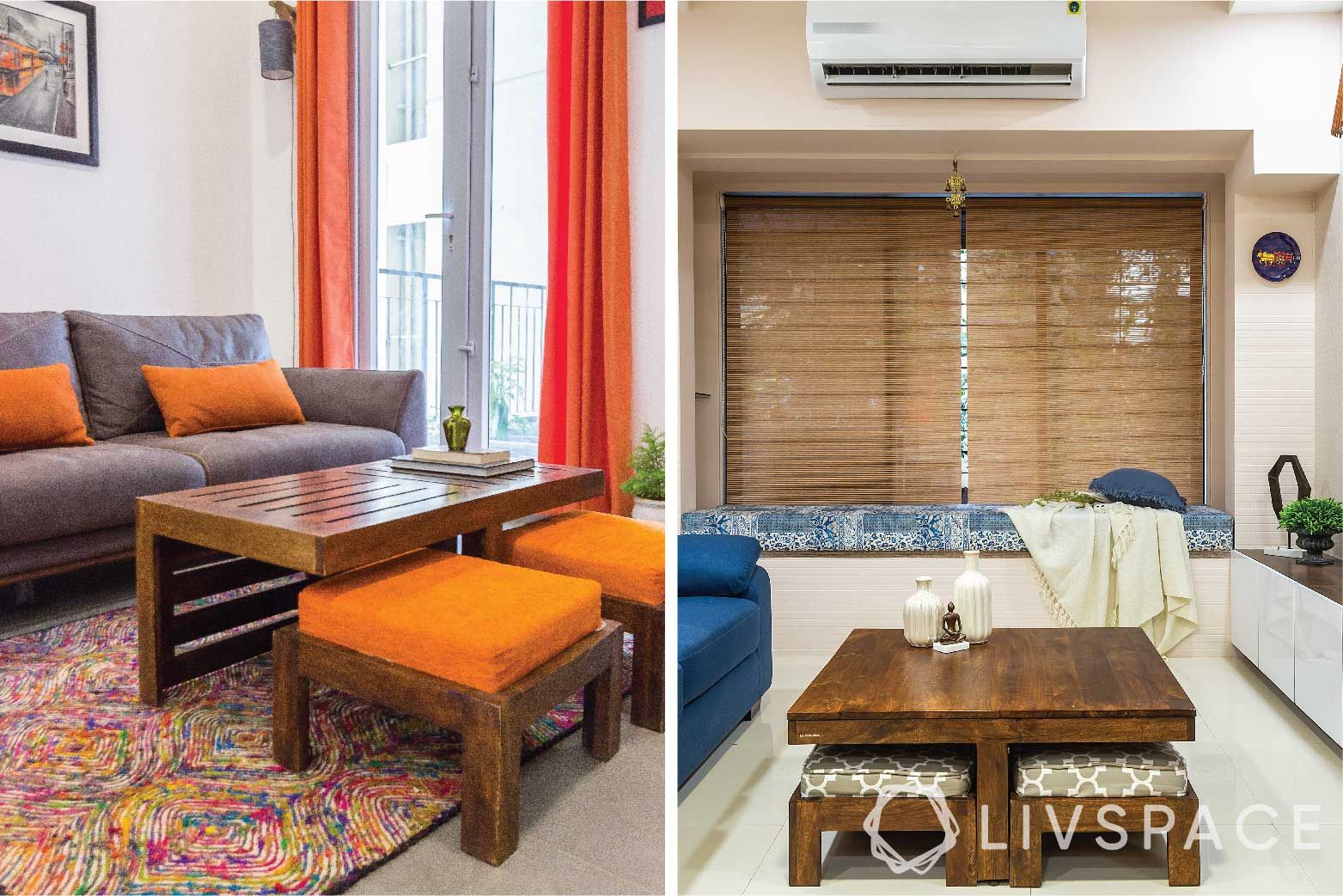 Finding just the right kind of center table can make or break a living room design. However, this seemingly simple element is strategically placed in the center of all the furniture making it the subtle focus of the room. So, make the most of this space with the perfect top. While these pieces come in modern, contemporary, traditional and transitional styles, they also come in various shapes. Most popular shapes being, rectangular, square, round, hexagonal, oval and wedge.
Moreover, these tables come with plenty of storage solutions with pull-out drawers, open and closed shelves and even box or lift up storage.
A trending design style for compact homes is a nestled wooden center table with stools.
#6: Consider Warranty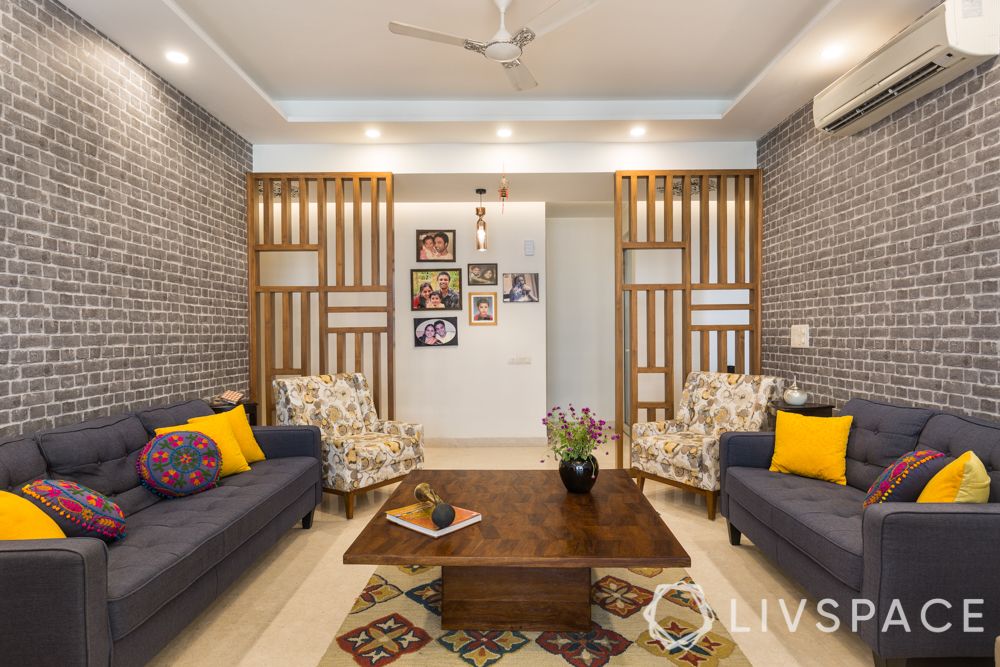 It's important that every piece of furniture in your forever home is personalised and to your exact taste. Therefore, these pieces are handpicked from various brands by a team of professionals . This is done to ensure the best quality at the best price. Therefore, most of these exclusive pieces come with a one year Livspace Quality Promise for any manufacturing defects from the date of delivery.
#7: Maintenance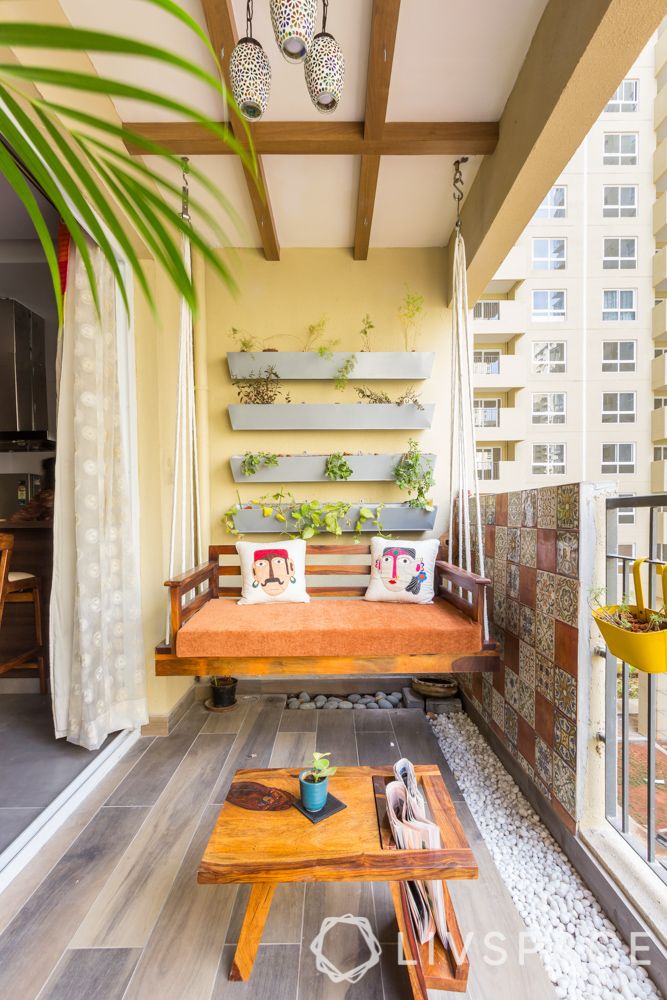 By now you would have noticed that maintenance plays a huge role in the life of any furniture piece. Here are some ways to safely maintain your wooden center tables to make them last longer.
Dusting with a soft and dry cotton cloth every 2 weeks
Immediately wipe with warm water and soap to remove stains. Remember to wipe off the excess water to prevent damage.
Coating wax is recommended for a shiny varnish and to add a protective layer. It should be done once in 3 months for best results.
Avoid outdoor exposure if not painted or polished.
Avoid acidic or corrosive cleaning products on wooden furniture
Use a sealant to protect outdoor wooden furniture from the sun
Moreover, here's How to Keep Your Furniture Termite-free for wooden furniture pieces.
Top 3 picks from our catalogue
Livspace has more than 200 center table designs in their extensive catalogue, including all the above finishes, materials, shapes, etc. These pieces like all the others are selected from more than ten brands to ensure that you get the best of quality and a wide range of designs.
These are some of our favourite pieces from the catalogue.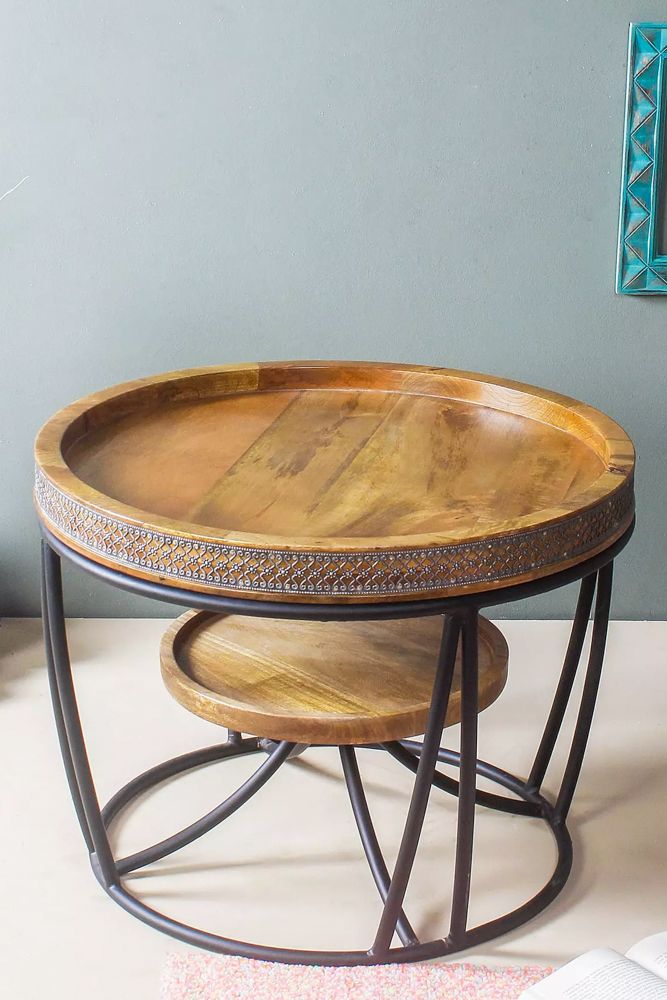 Klara Table: This unique two-layered coffee table from Fabuliv can double up as a center table for compact spaces. It is a handcrafted piece with a perfect rustic twist to it.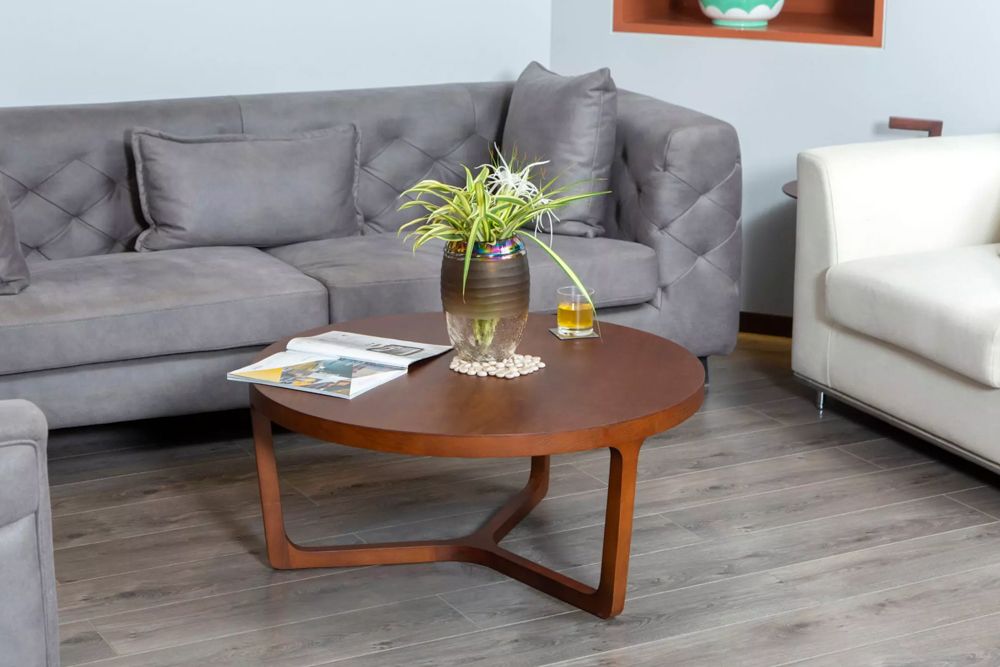 Curwing Center Table: This solid wood piece from F9 Furnichair is a stunning and sophisticated piece perfect for a minimal setting.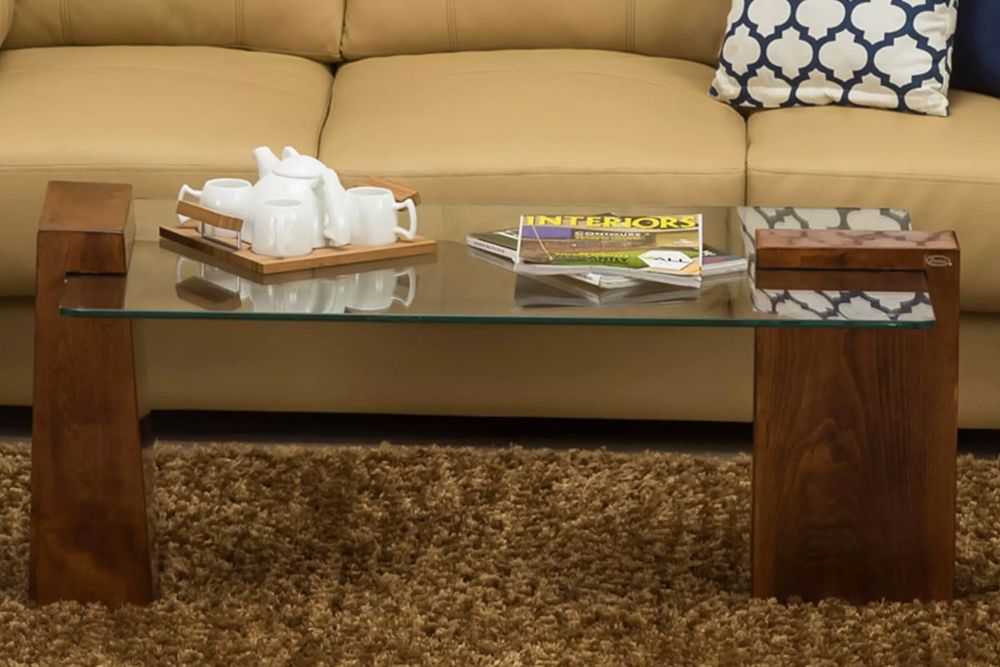 Amara Table: This beech wooden center table from Durian has a tempered glass top. Subsequently, it works perfect for minimalist and contemporary spaces.
We also have a great collection of coffee tables for you. Check this out: Centre Table Ideas for the Coffeeholics.
Send in your comments and suggestions.