Wonder how the couch you bought online doesn't look quite as glamorous as it did in the pictures? You need some styling tips to dress up your sofa to always look picture-ready. Read on:
Tip to style a sofa #1: Throw pillows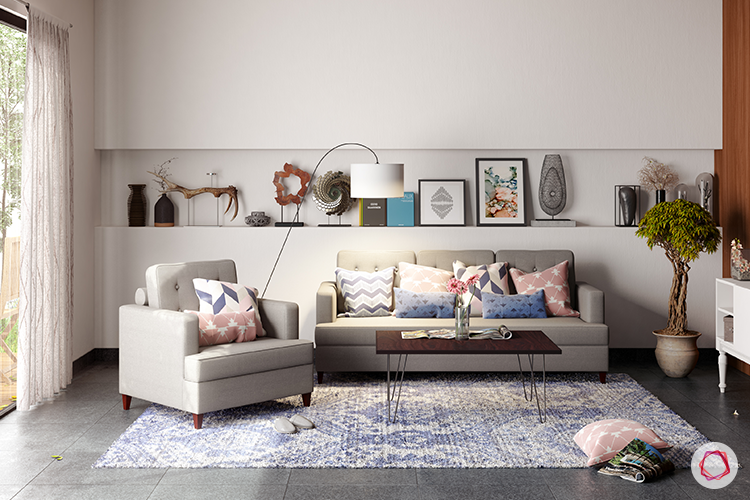 Comfortable and stylish, throw pillows are your best bet for that modish look. Available in various sizes and shapes, they instantly add charm and character to your room. Experiment with an array of textures and hues for the desired result.
Pro tip: A 3-seater-sofa can comfortably accommodate three to six throws.
Tip to style a sofa #2: Sofa runner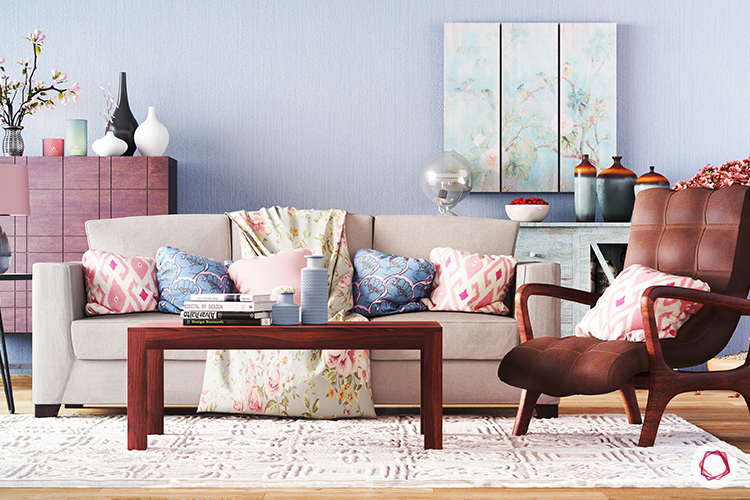 You can add a pop of colour to your sofa by using a sofa runner. The vibrant prints available can make a lot of difference to a sober-toned couch. You can also opt for a simple runner in a similar or complementary palette. Wrap the runner along one side vertically, or use it on the upholstery for a change.
Tip to style a sofa #3: Doily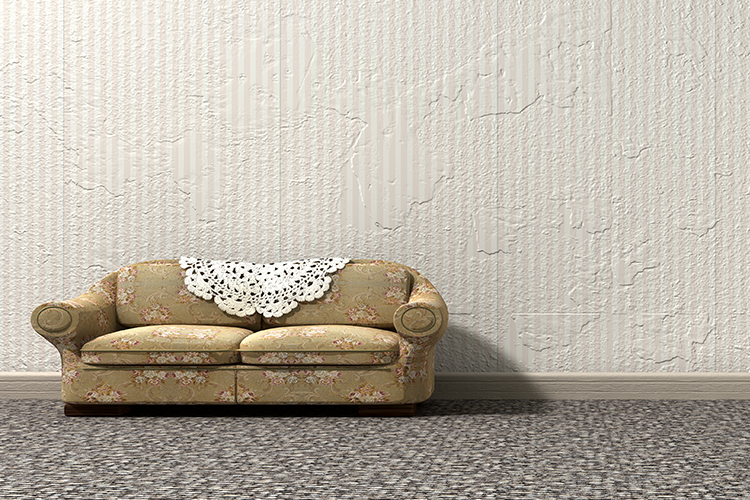 Doilies give us all major throwback feels, having been used in our homes for decades now. Gently laid on top of the backrest, they add personality to your couch. The laced or crocheted pattern gives it a 'granny chic' touch, which is now back in style.
Tip to style a sofa #4: Symmetrical arrangement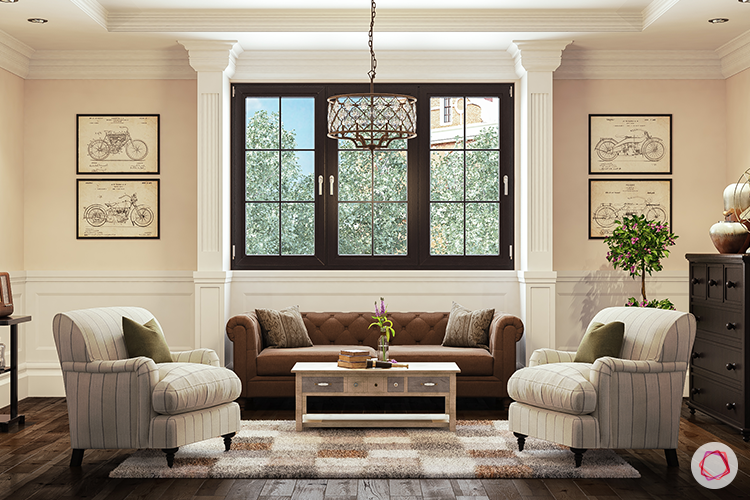 Sometimes we tend to go overboard with our home decor, creating a cluttered mess. Instead, arrange your furniture in a symmetrical fashion for a sense of balance — not just for the sofa but for the overall appearance of the room as well.
Tip to style a sofa #5: Rug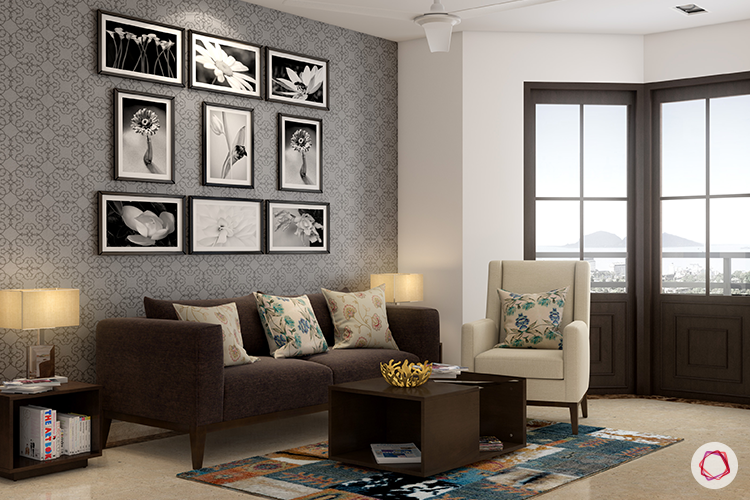 Styling doesn't involve just decorating the sofa but also its surroundings to highlight the sofa. A mismatched rug can ruin the aesthetic feel. Choose a rug which complements the couch and is not overbearing.
Tip to style a sofa #6: Accent piece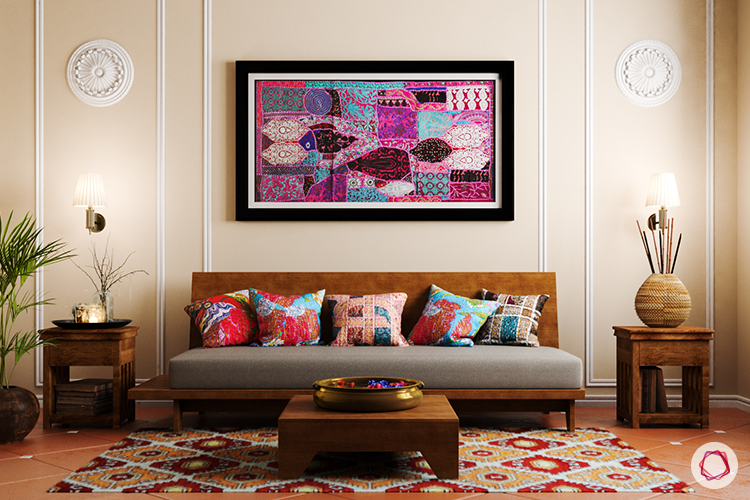 An accent piece just above the couch can instantly pull your gaze towards it, making it the focal point. It makes the space presentable and welcoming. This is another opportunity to express yourself, so pick a piece that is close to your personality.
Tip to style a sofa #7: Add greens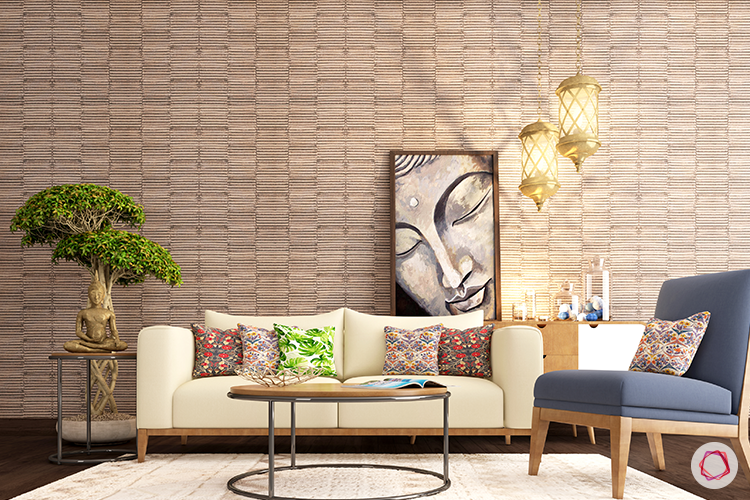 Employing greenery adds life to any space and the living room is no exception to that. Green soothes the eye and sends out an appealing invite to all your guests. Not just pretty, plants can also make things feel light and natural at home.
Styling is no rocket science, you just need to figure what works best for your home. Let us know how these tips worked out for you!
If you enjoyed reading this, take a look at 8 Living Room Lighting Options to Set the Mood
Send in your comments and suggestions.