Our internal team at Livspace ran a survey to figure out what's trending in furniture. So, we have an exciting list of top five pieces of Livspace furniture that have been our bestsellers this year. What's special, you ask? Well, we have something for every room! Also, these versatile products can fit into any style of interiors, and be found in multiple colour/print options. When you speak to your Livspace designer, ask to see these products and gift yourself one of these beauties!
Livspace Pick #1: Cassandra Sofas
Exuding everlasting charm and class, this elegant piece of furniture is modelled on the classic Chesterfield sofa. Featuring an inviting low seat and characteristic rolled back button tufted upholstery, this is undoubtedly one of the bestsellers at Livspace! Available in both, fabric and leatherette upholstery, this versatile sofa is best paired with assorted pieces of furniture. So, introduce one of these beauties in your living room, in a bright colour, and see what a conversation starter it becomes.
Livspace Furniture Pick #2: Marlow Dining Table Set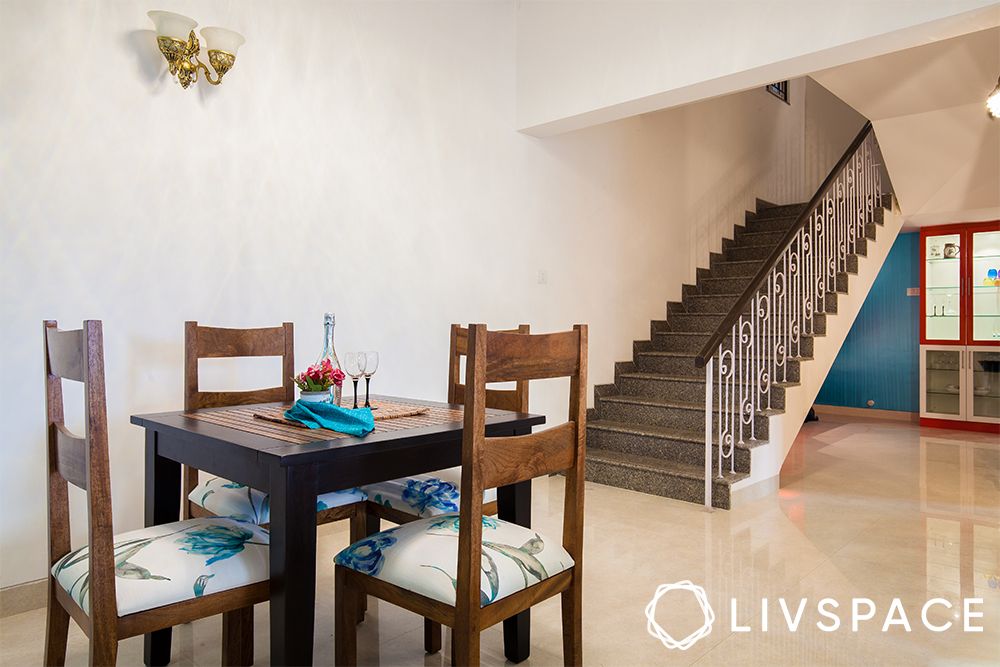 The Marlow dining table is another hot-seller and popular among out clients! Additionally, it makes a bold statement in the dining room and rings together modern sensibilities and rustic charm. Nevertheless, stylish square legs that hold up a wide table top with warm wood grains that lends an organic vibe to mealtimes. So, available in toasted cedar and dark walnut finish, this is a winner!
Livspace Pick #3: Lexington Dining Chair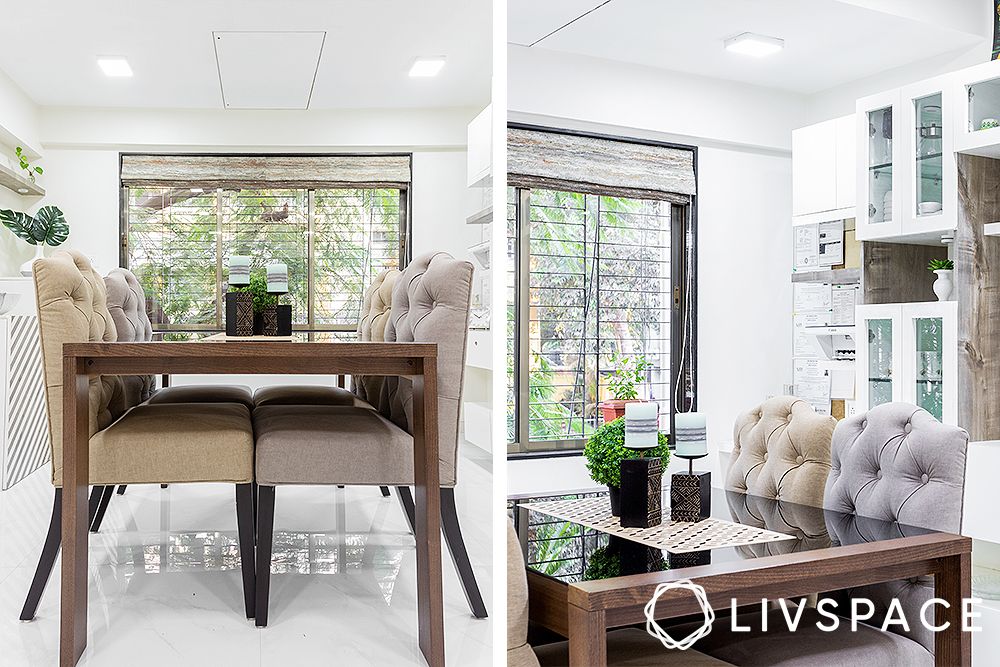 This appealing dining chair features a classic arched backrest enhanced with deep button tufting. Moreover, tapered legs built in solid wood, provide the required support to this versatile chair. Moreover, this chair is available in a variety of colours, fabrics and even leatherette upholstery. Pair this comfortable chair with simple or elaborate dining tables. Also, you can place this chair as an accent chair in your living or bedrooms or in two's for a catch-up corner.
Livspace Furniture Pick #4: Monique Bed with Drawer Storage
Made from mango wood, the Monique bed embodies a wonderfully carved herringbone pattern. This piece also sports convenient drawer storage and a rugged look. It is sure to transform your bedroom into a relaxing sanctuary. One of our bestselling beds, this piece of furniture will also blend in perfectly with any style of interior design.
Livspace Furniture Pick #5: Claire Wingback Chair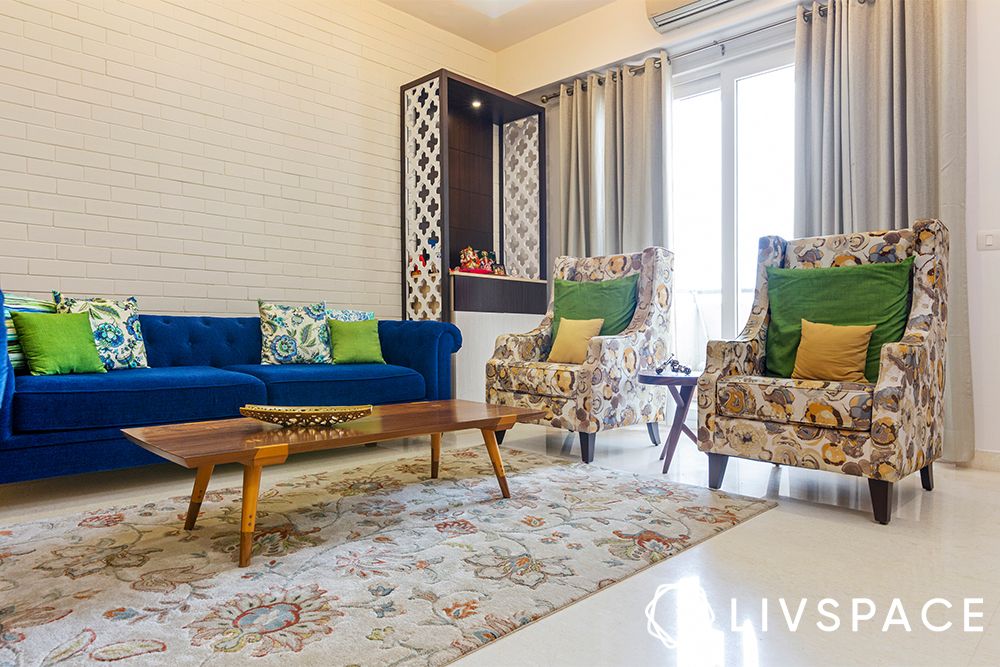 A cocoon of comfort, this classic wingback is ideal for the dreamy souls and book lovers. Its solid wood construction matches the majestically graceful silhouette. Additionally, it's available in amazing upholstery options. You can place this accent chair in any corner of the house. Its versatility is what makes it unique!
We absolutely love these five select pieces of furniture and urge you to consider buying these for your homes. Your rooms will speak for themselves when you decorate them with statement furniture, like these!
Send in your comments and suggestions below.