Can't get enough of the welcoming rains and steely skies? Say it with monsoon decor! These refreshing coffee table sets are here to remind you of your favorite season all year long.
1. Indian Monsoon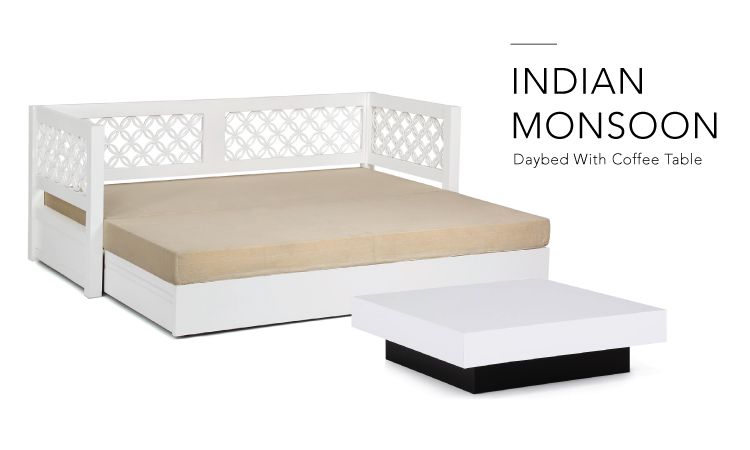 With its low slung profile, the Sloman coffee table lends a laid-back aura to any living room arrangement. Its glossy table top, imitating still water, contributes to its no-frills, refined look. An ideal spot for enjoying the rains is instantly created when paired with the traditional Zaina daybed. Exquisite lattice designs on its backrest gives the set-up an Indian touch.
2. Cloudburst
Borrowing hues from the earth and sky, the Wyn coffee table has all the colors of the delightful monsoon season. Its light, geometric form makes it the ideal piece for home and office spaces alike. This can be effortlessly coupled with either the Camille lounge chair or the Barcelona replica chair or both depending on your theme – modern, contemporary, industrial etc.
3. Gray Skies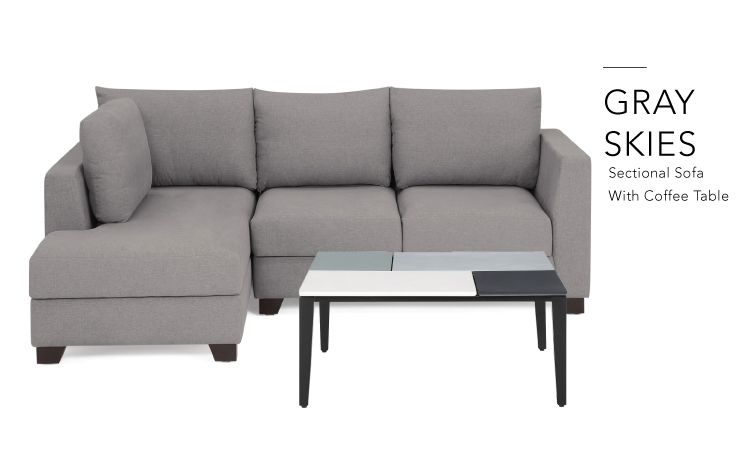 The stylish Terttu coffee table, with its interchangeable panels, mimics the dynamic skies of this season. Its compact form fits in perfectly into the Hayden Sectional Sofa. The latter's plush , inviting form is the perfect spot for lounging or settling down with a book as temperatures cool.