Cover image credits: Hermosa Studio
Raksha Bandhan celebrates the bond between brothers and sisters. Tying a rakhi on your sibling's hand simply symbolises that they will protect you. This festival is much loved among Indian families and is a way to show each other that we are always there when they need us. So, while you buy the prettiest rakhi for your sibling, do not forget to shower them with some fun gifts. We have curated a list of things we found fun that you could order, even last minute, for your sibling who loves doing up their home. Read on.
Gifts for Raksha Bandhan: Offerings by @home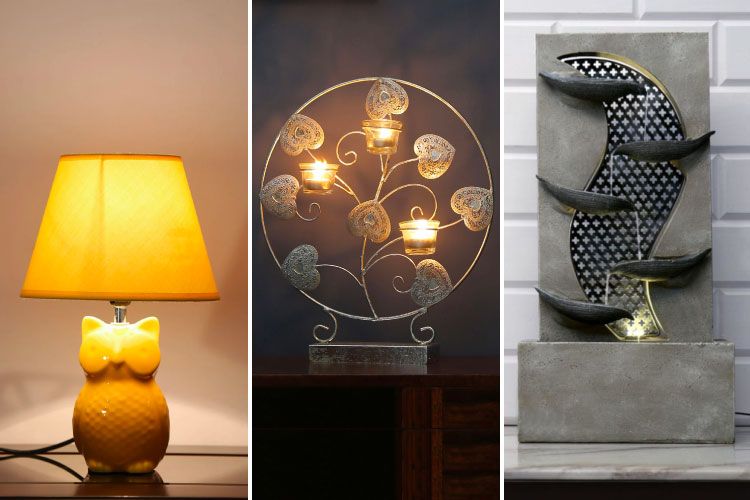 When it comes to Rakhi gifts, you cannot go wrong with home decor. All of us love coming back to a home that is decorated beautifully. So, this Rakhi, gift love to your siblings in the form of all things pretty. We love this bright yellow owl shaped table that is perfect for that bedside table. And, if your sister loves candles, then this lovely candle holder will only make her happier. For some luck and prosperity, gift your sibling this mini-waterfall that can be placed almost anywhere at home.
Gifts for Raksha Bandhan: Offerings by White Teak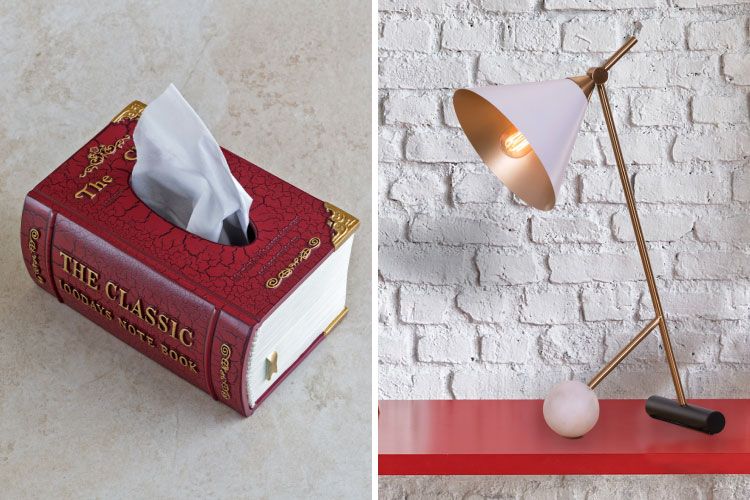 Talk about meaningful gifts! White teak has some really pretty lights and home decor items that are perfect gifts for Rakhi. We have our eyes stuck on this book-shaped tissue box that is ideal for that nerdy sibling of yours. They will not hate you for this! As for a more simple and nice idea, check out this sleek table lamp that is the best companion for study tables.
Gifts for Raksha Bandhan: Offerings by Casamotion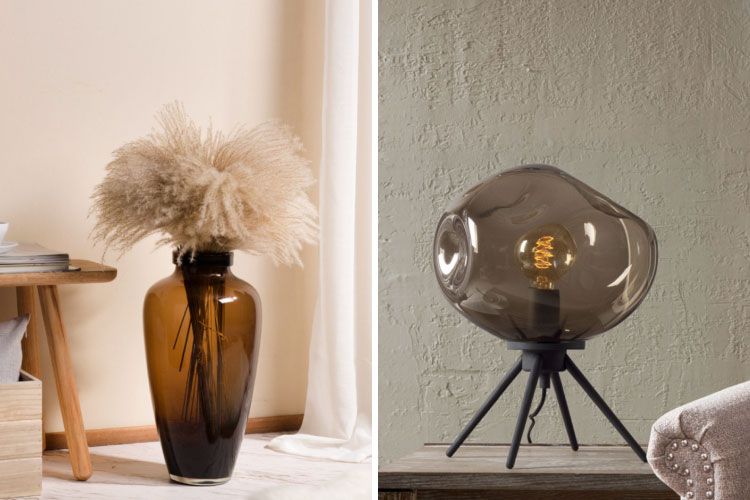 If your siblings love artsy, but elegant things, then Casamotion has a lovely collection of glass items. From elegant flower vases to table lamps and pendant lights, they have it all. They specialise in blown glass and you can get your hands on some of these quirky things for your sibling. Our top picks are the subtle brown glass vase and this hand blown table lamp.

Gifts for Raksha Bandhan: Offerings by Orangetree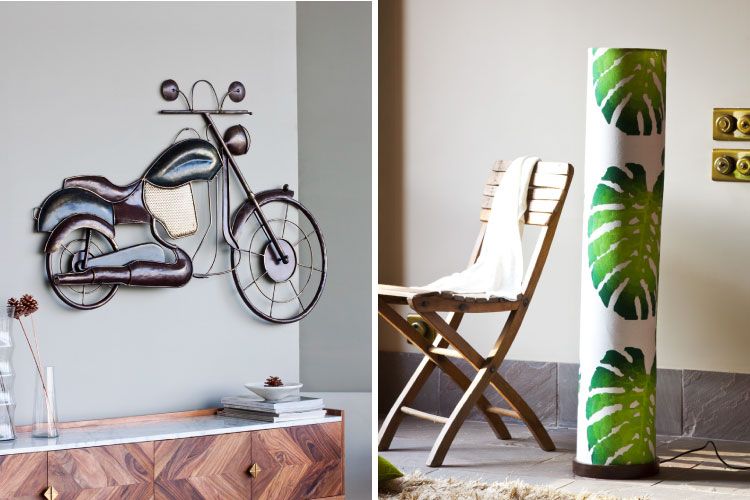 Orangetree has one of the best collections of lamps, mirrors and home decor items. Just look at that quirky bike wall hanging. Don't you think your biker brother or sister is going to love you for this? And, if they love lighting up corners, then you should buy them this handsome hand-painted floor lamp.
Gifts for Raksha Bandhan: Offerings by Nut Case
If you thought Nut Case specialises only in phone covers/cases, it's time to update yourself. They have a wide variety of colourful gifts that can brighten up your sibling's home in a jiffy. Rekindle nostalgia by gifting them this snakes n' ladders-themed metal study chair or have fun with this wall art that spells out "foodie" in bold letters.
Gifts for Raksha Bandhan: Offerings by Hermosa Studio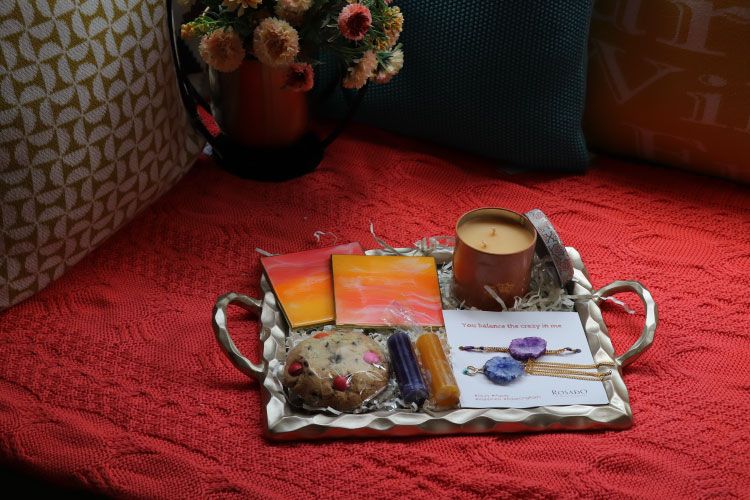 Hermosa Studio is a home decor and furnishing haven that offers state-of-the-art furniture for all your needs. This Rakhi, they have curated exquisite gifting trays which come with personalised rakhis, a yummy cookie, an aromatic candle jar and resin coasters. What's more? These mirror trays are reusable and you can keep them around for parties and more!
Siblings may drive each other crazy all year round, but on Raksha Bandhan there's a distinct shift in the energies. Don't you agree? So don't forget to shower them with gifts on this day!
Also, take a look at this for design inspiration: Shared Kids' Room Designs for Siblings.
Send in your comments and suggestions.