Living rooms or family rooms host family members so that they can gather on the regular. Hence, a good layout with a well-planned furniture arrangement is essential to ensure space and comfort for everyone. However, when you live in a big family, furnishing and styling a suitable living room can be a challenging job. Take inspiration from these five well-designed large family room ideas, ideal for big families that help you create a space which is warm and inviting while being functional.
Large family room idea #1: Comfortable seating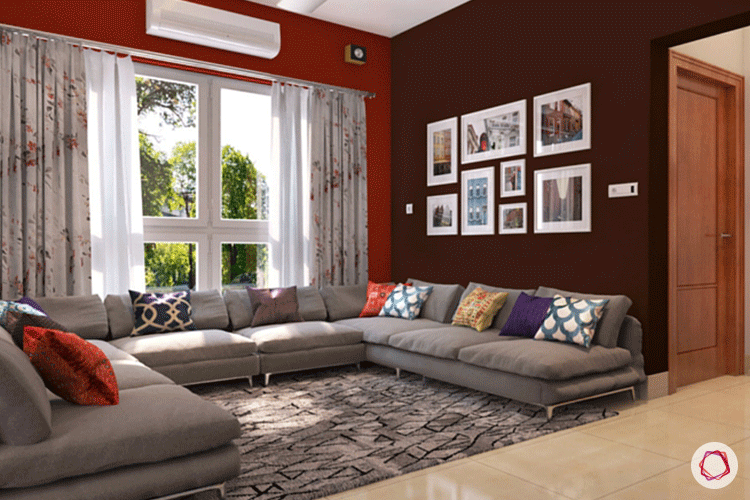 A U-shaped sectional like the above can add maximum seating to your living room while maintaining a feeling of intimacy. It provides ample space for family members and guests. A selection of cushions adds to the comfort factor, while the large area rug adds warmth to the place.
Large family room idea #2: Refreshing Vibe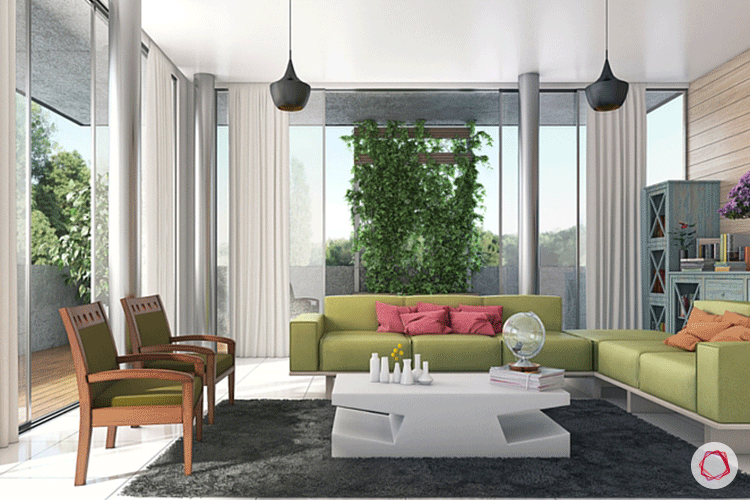 Sectionals are a great alternative to the traditional layout comprised of a three seater couch flanked by two single seater sofas. Sectionals provide generous seating without making your room look crowded. The sleek look of the sofa in this room works perfectly with a modern living space, while the light green shade looks refreshing. Style yours with a chic coffee table and add a couple of wooden accent chairs to complete your living room arrangement.
Large family room idea #3: Symmetrical Arrangement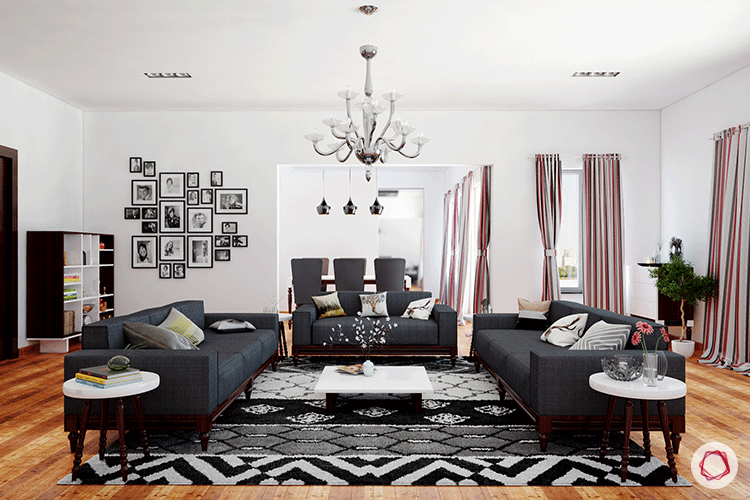 This living room design achieves its impeccable and well-balanced look with the symmetric placement of sofas and end tables. The sofas provide ample seating and are well suited for family gatherings and you can ensure easy entertaining by replacing the end tables with nested tables.
Large family room idea #4: Medley of furniture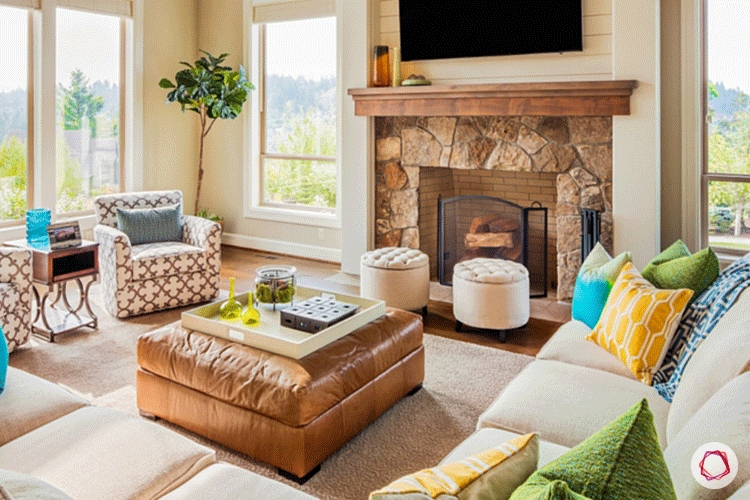 This plush living room arrangement is ideal for large families and those who love entertaining. A combination of sectional sofas, ottomans and single seater sofas come together to create an inviting space that family members and visitors can appreciate alike. The central ottoman even doubles as a coffee table with a bordered tray placed on top. With this arrangement, a large living room becomes visually appealing and cheerful instead of being overwhelmed with clutter.
Large family room idea #5: Traditional Influence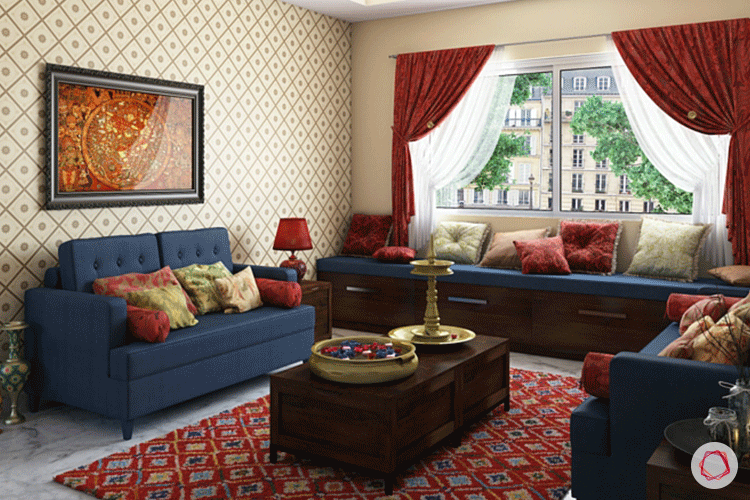 This unique living room design has an ethnic flair that delights the eye and provides generous seating; apart from two seater sofas placed face to face, a window side seat provides additional space and storage while adding another dimension of charm to this room.
Designing a living room for a large family is fairly easy when you have a large room to work with. However, if you find yourself short on space, consider getting these three furniture pieces – ottomans, nested tables, and benches. These pieces are versatile and can be used in other areas of the house or be tucked away unobtrusively after use.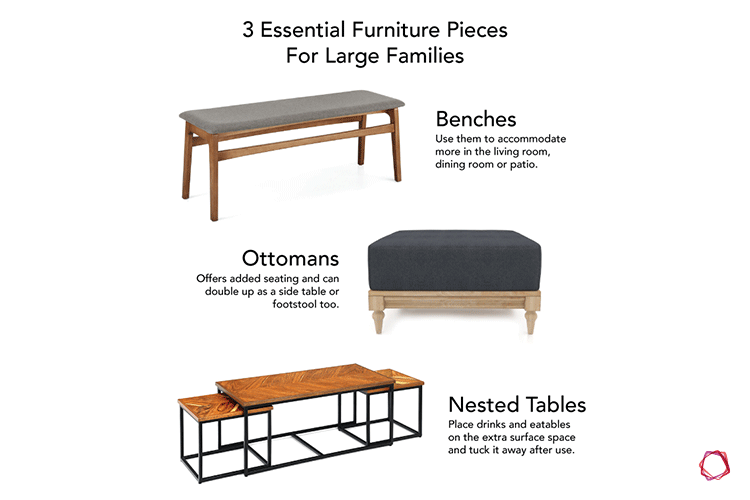 Check out living room designs: