Reflecting on the theme for World Interiors Day 2018, "Design Without Borders", we chose to address core interior design elements that helps us make your home a better place; an experience that eases your life as well as uphold global sensibilities.
Today, designing homes is not just about aesthetics but challenging space constraints, uplifting functionality and working towards an efficient design. Here are some essential elements that our designers keep in mind while designing practical home interiors.
#1: Minimalist Design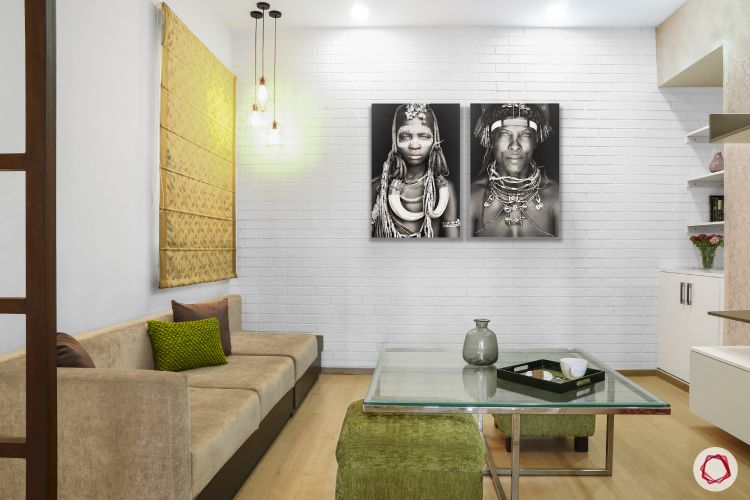 Notice the minimalistic vibe in this living room, with poufs that slide under the centre table and simple lighting.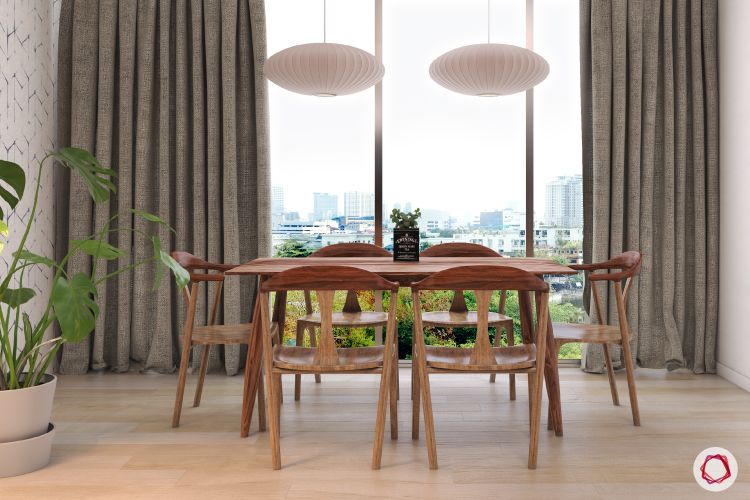 The minimalist game is strong in this dining room, with basic wooden dining table and chairs.
For those leading a busy schedule, coming home to a cluttered mess can be a stressful experience.. Minimalist homes come to the rescue here by offering clean lines and encouraging easy movement of air and light. This also works as per Vastu and Feng-shui standards to give you a positive vibe at home.
Tour this minimal home in Mumbai:
#2: Functional Products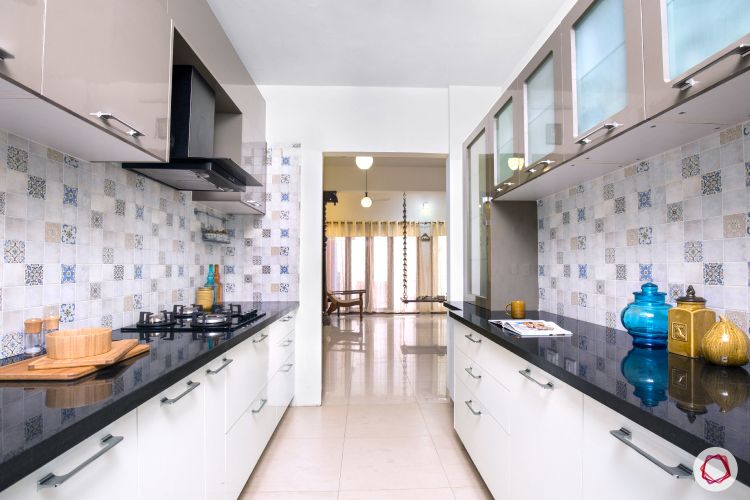 D-handles and a lot of cabinets make this kitchen a super functional space to work in.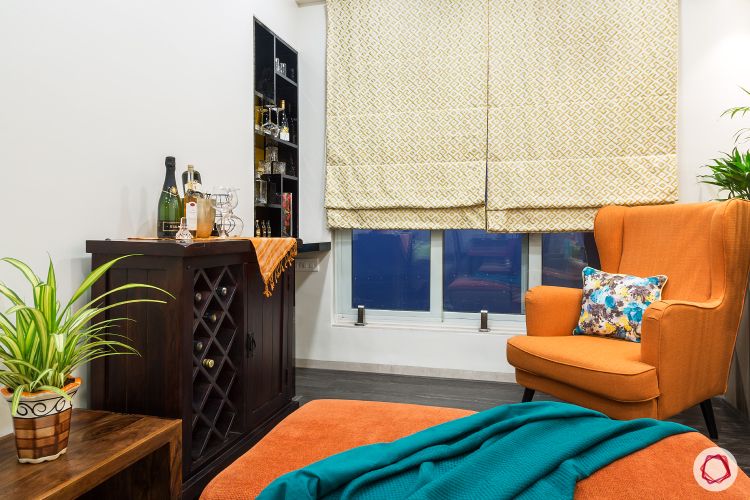 A living room-cum-bar-area-cum reading niche. Phew! So much for functional spaces.
When it comes to modern homes and a fast-paced life, it becomes highly essential for families to have a functional home. And, by functional home we mean, a modular kitchen that works for you, multi-tasking furniture, utility corners, easy-to-clean interiors and so on.
#3: Space-saving Ideas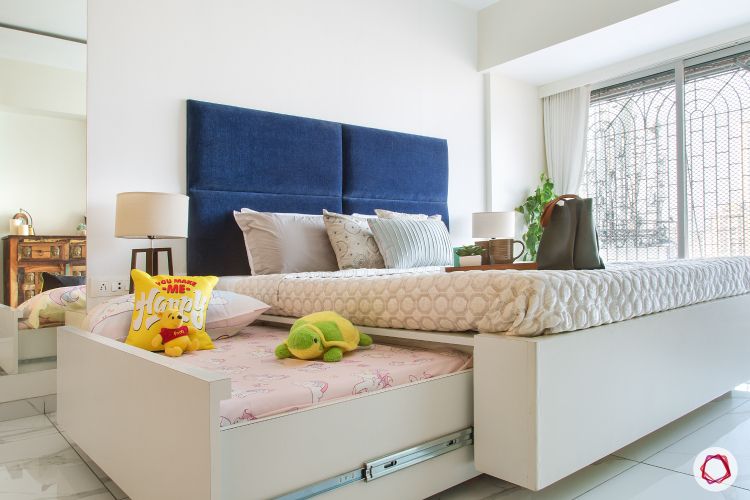 Do not have a kids room at home? Fret not. Your bed can have a sliding toddler's bed underneath. Talk about saving space!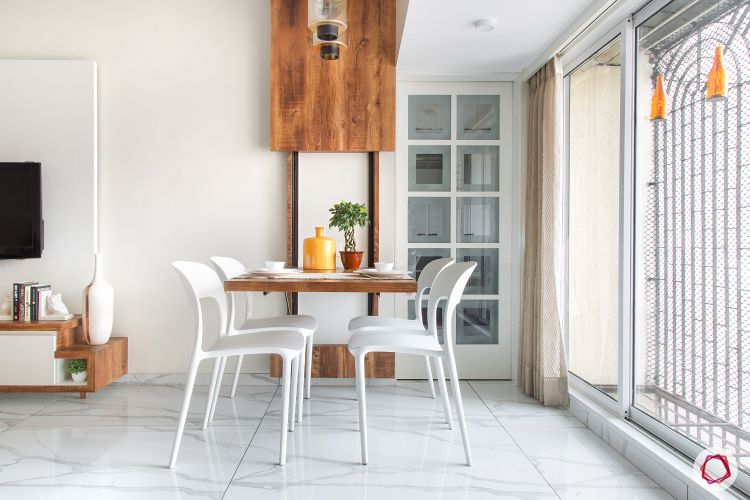 A foldable dining table is the epitome of space-saving furniture. Free up space for kids to play around, when not in use!
Space-saving homes are the new trend, and designers and clients at Livspace swear by it. Shrinking sizes of homes today demand interiors that are space-optimised and serve multiple purposes. Furniture with in-built storage, foldable beds and dining tables are some ways to get smart!
#4: Easy-to-maintain Layouts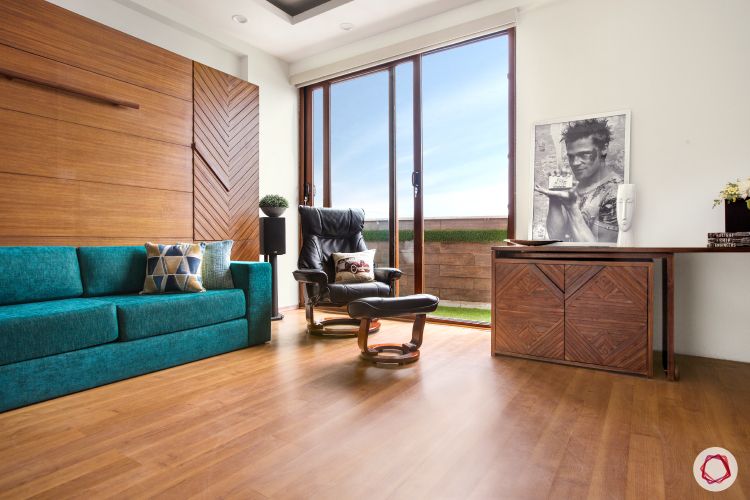 An extension to minimalism, when you have limited clutter, it just makes your cleaning much easier!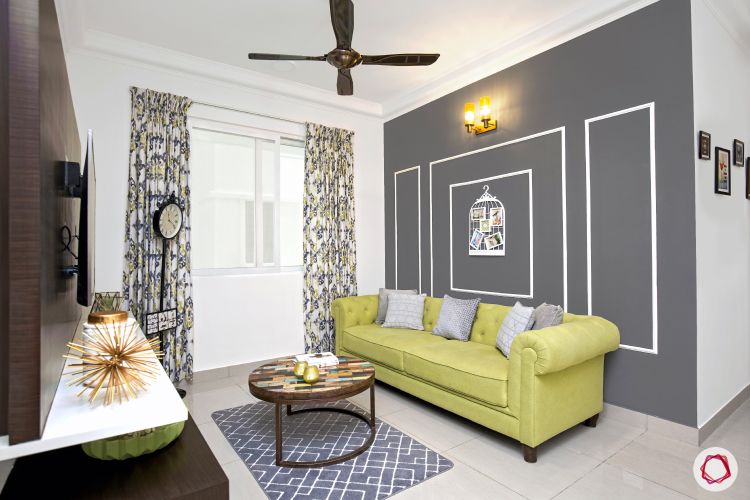 Focus on the dark coloured wall and easy-to-clean upholstery in this living room. So low on maintenance!
Maintenance is on high priority for modern families and spending a lot of time on upkeep of interiors is just not an option for everyone. Introduce low maintenance layouts for all those who want to go easy on cleaning. Think furniture that is mounted on legs and fabrics that can be cleaned easily. This is definitely one of the essentials for today's design.
#5: Spacious and Airy Vibes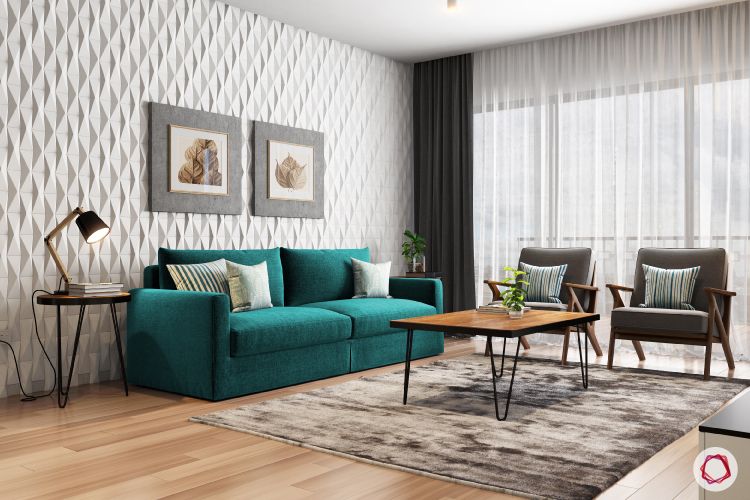 French windows and sheer drapes are your best bet when you need to let that sun shine bright at home!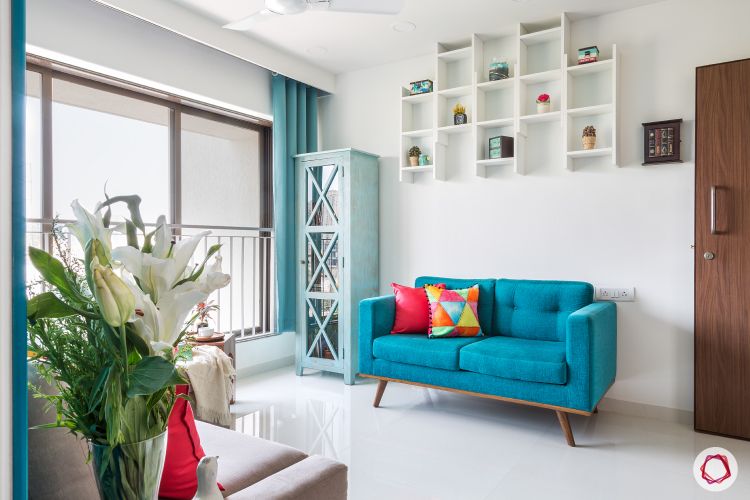 If you love breezy interiors, then use colours that feel light to the eyes. Lots of whites that reflect light are perfect!
Letting a bit of nature inside your home, brings in a lot of positivity with it. Happy homes with positive vibes boast of plenty of natural light and greenery. Plan the layout in such a way that your home looks spacious and airy. You are bound to feel relaxed in a home that feels and looks fresh!
#6: Eco-friendly Ideas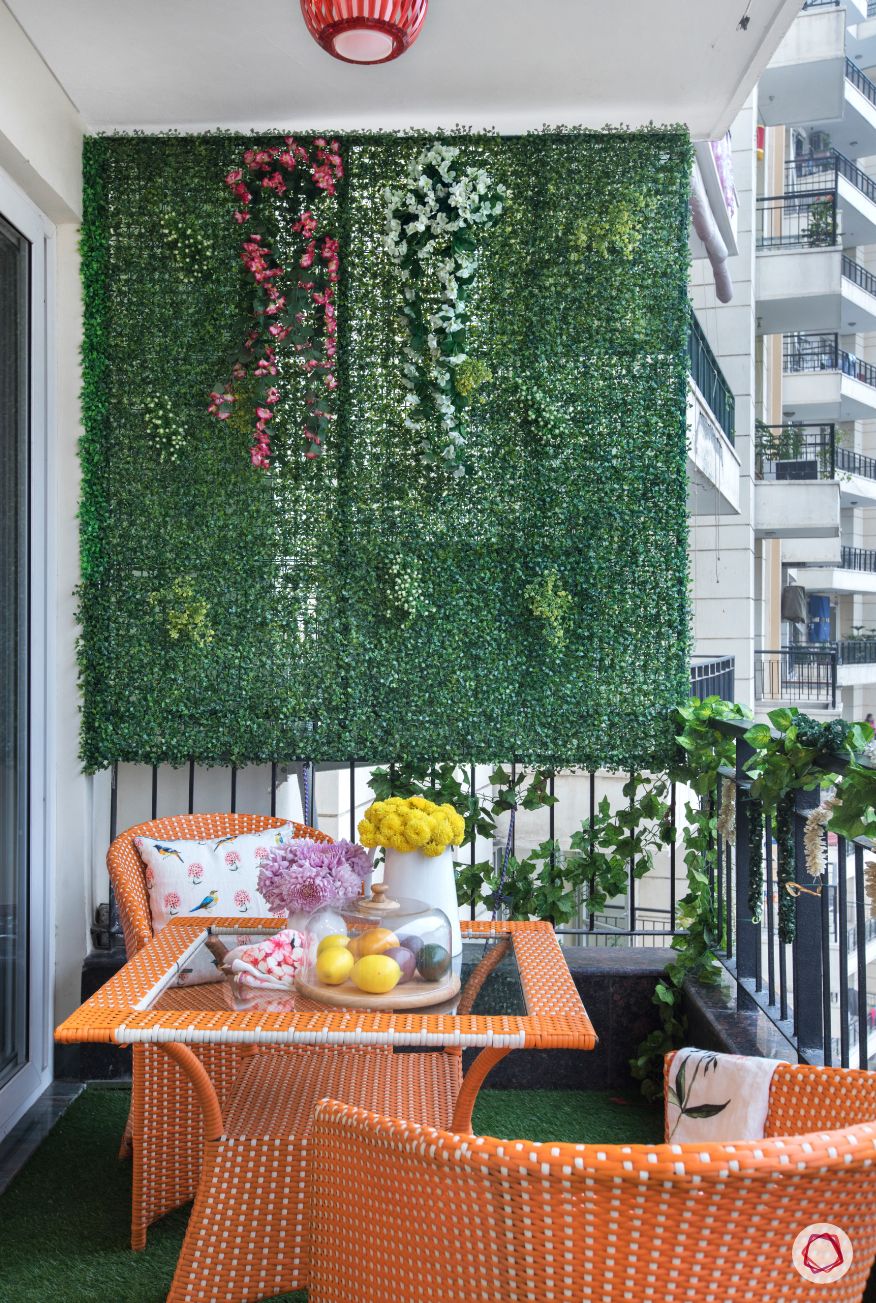 Add a vertical garden to your balcony and show off your love for all things natural!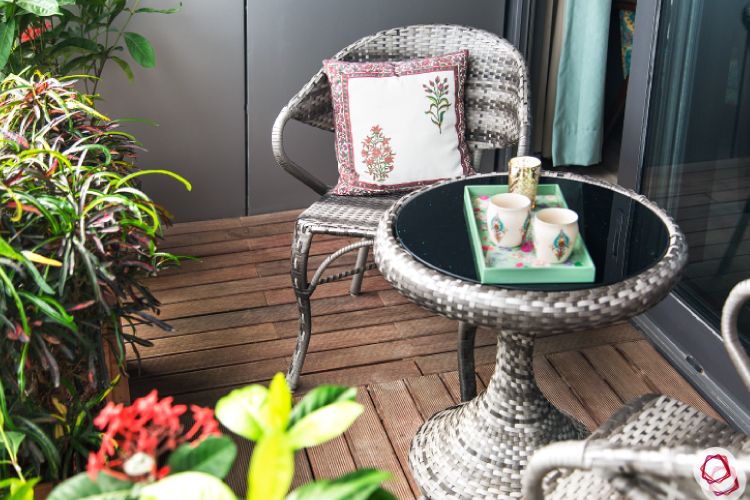 Natural materials like rattan and bamboo should be used for seating in your balcony and at home.
Something that the conscious citizens swear by, is sustainable living. What you can do to give back to the environment is, use eco-friendly alternatives to design your homes. Think about natural materials like bamboo, rattan, jute and so on for your interiors. You can also turn your balcony, no matter how small, into a green zone.
#7: Smart Home Solutions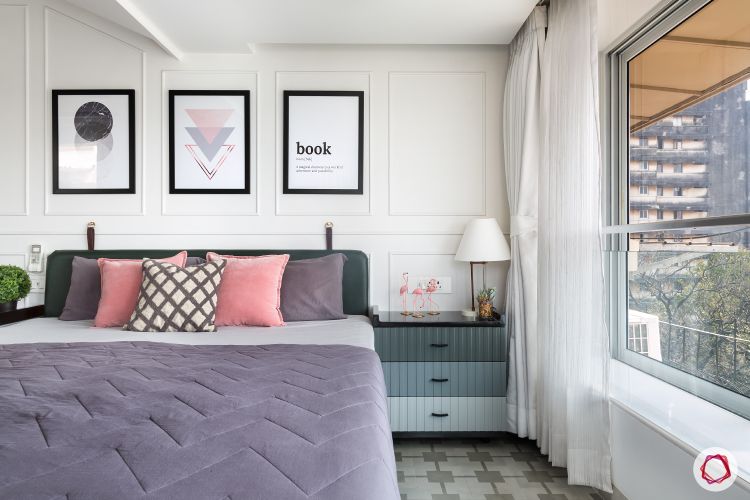 Sensor-activated lights and drapes are the new way to get smart at home!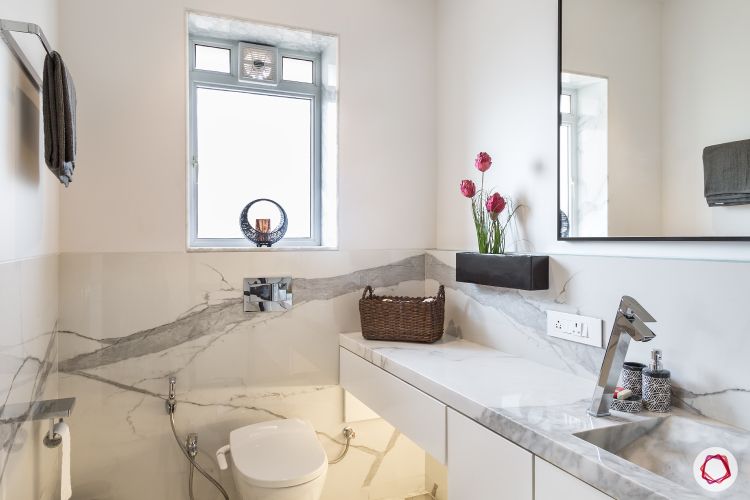 Revamp your bathrooms with tiles that look exactly like the marble used on the counter.
Livspace interior designer, Preetu Muley, tells us how you can incorporate smart features at home and live life like a breeze! "Sensor-activated low lighting in the bathroom for sleep that is uninterrupted, indoor plants that repel insects, tiles that look like marble (to save up on cost), scotch-guarding fabrics on sofas to keep away stains and using Tileskin (an adhesive coating) to revamp bathrooms without breaking them down are some of the options we employ," she says.
#8: Comfort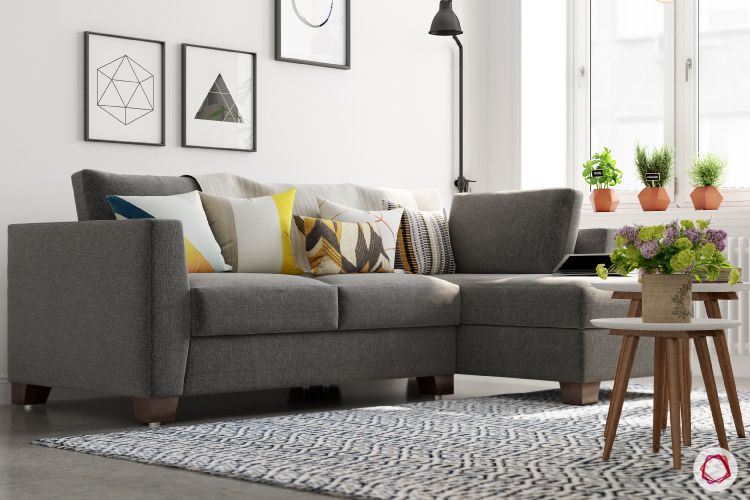 Sink-in sofas and lots of cushions are your pathway to comfortable living rooms.
Look at that headboard. Don't you feel like sliding into a deep slumber? We do!
It all boils down to one thing in the end — your comfort. It's not just about sink-in sofas or a soft headboards, comfort in terms of pet-friendly designs, a layout to suit your toddler or even the elderly at home, can make a huge impact on your quality of life.
These design essentials can make your stay at home a staycation. Relax and destress with a functional home that pampers you. Your designer's first priority should be these aspect of your home. Livspace professionals swear by it!
We have more articles celebrating the World Interiors Day, follow the tag #wid.