It is a universally acknowledged truth that people love to retreat into their personal caves at the end of the day. For some of us that means sprawling across a couch in front of the TV and for others, it could mean sitting by the window with a hot cup of joe. Everybody needs a "me corner" to recharge themselves. If you've just moved into a new home or you haven't figured out what works for you, here's how to create the perfect space just for you.
Reading Corner #1 Curl up with a book next to your shelf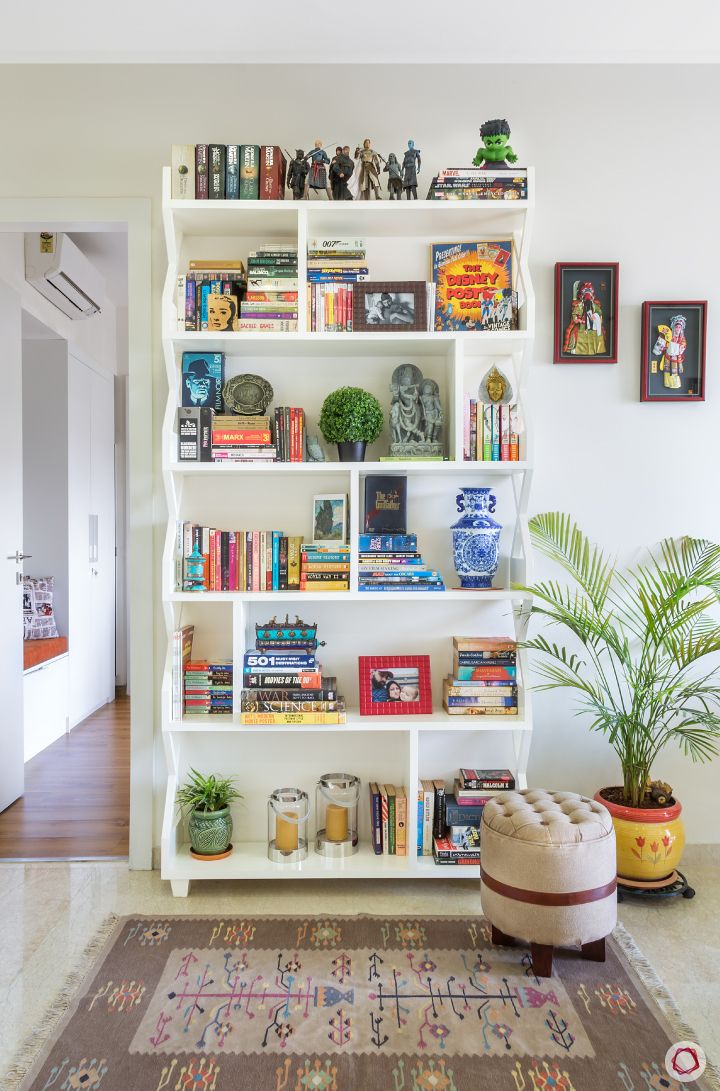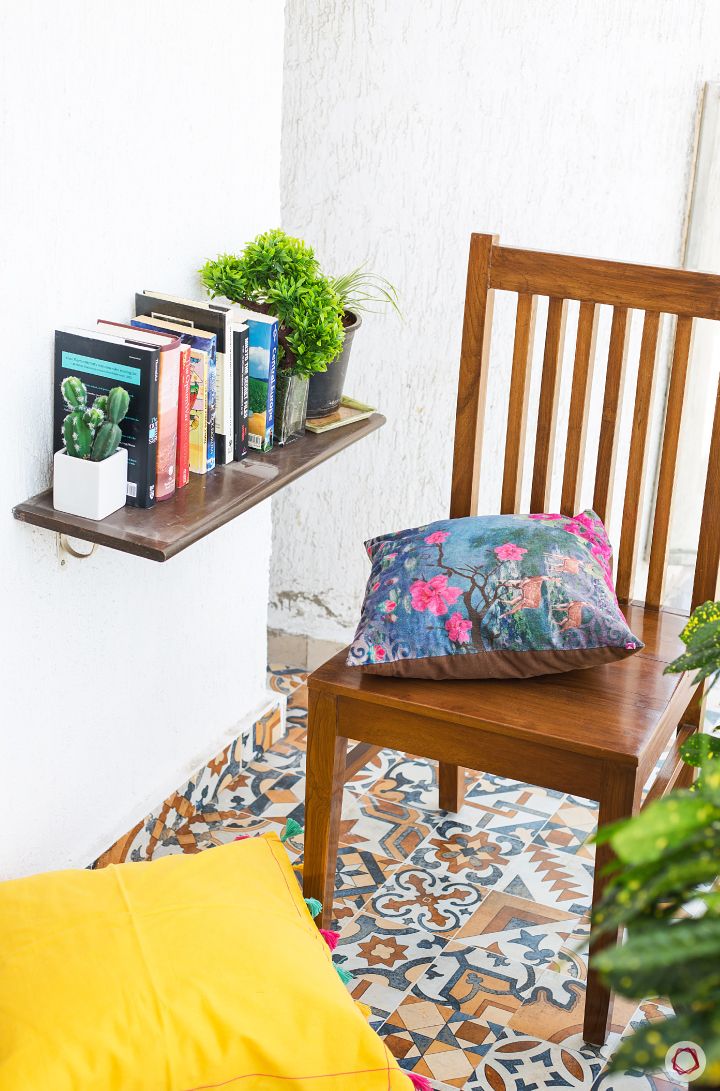 There's something about a stack of books that can easily ground you. If you love admiring your bookshelf, take the vibe up a notch and reward the librarian in you! Pull up a pouf and an accent rug next to your bookshelf to make for cozy seating. Along with books, place family photos, art pieces, and collectibles to frame the bookshelf as a peek into your mind. Don't have space to have a bookshelf? Mount a single wooden ledge on your wall to stash your current reading list and add mini succulents to spruce up the space. Your happy place is done!
Reading Corner #2 Take zen to a different level in your own meditation zone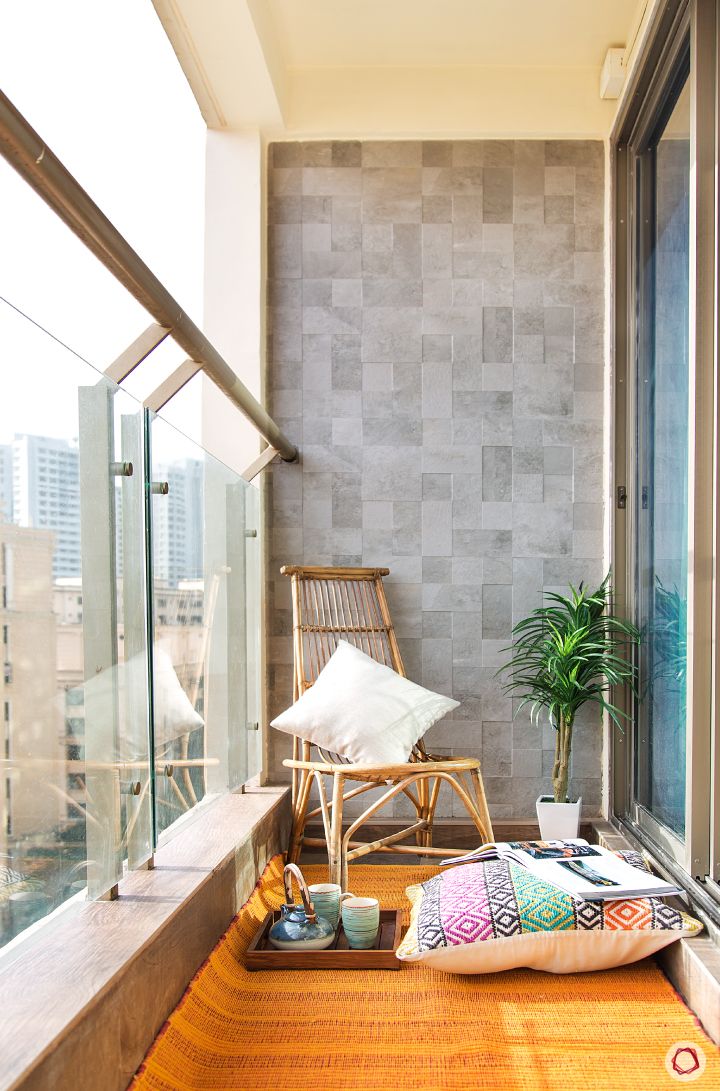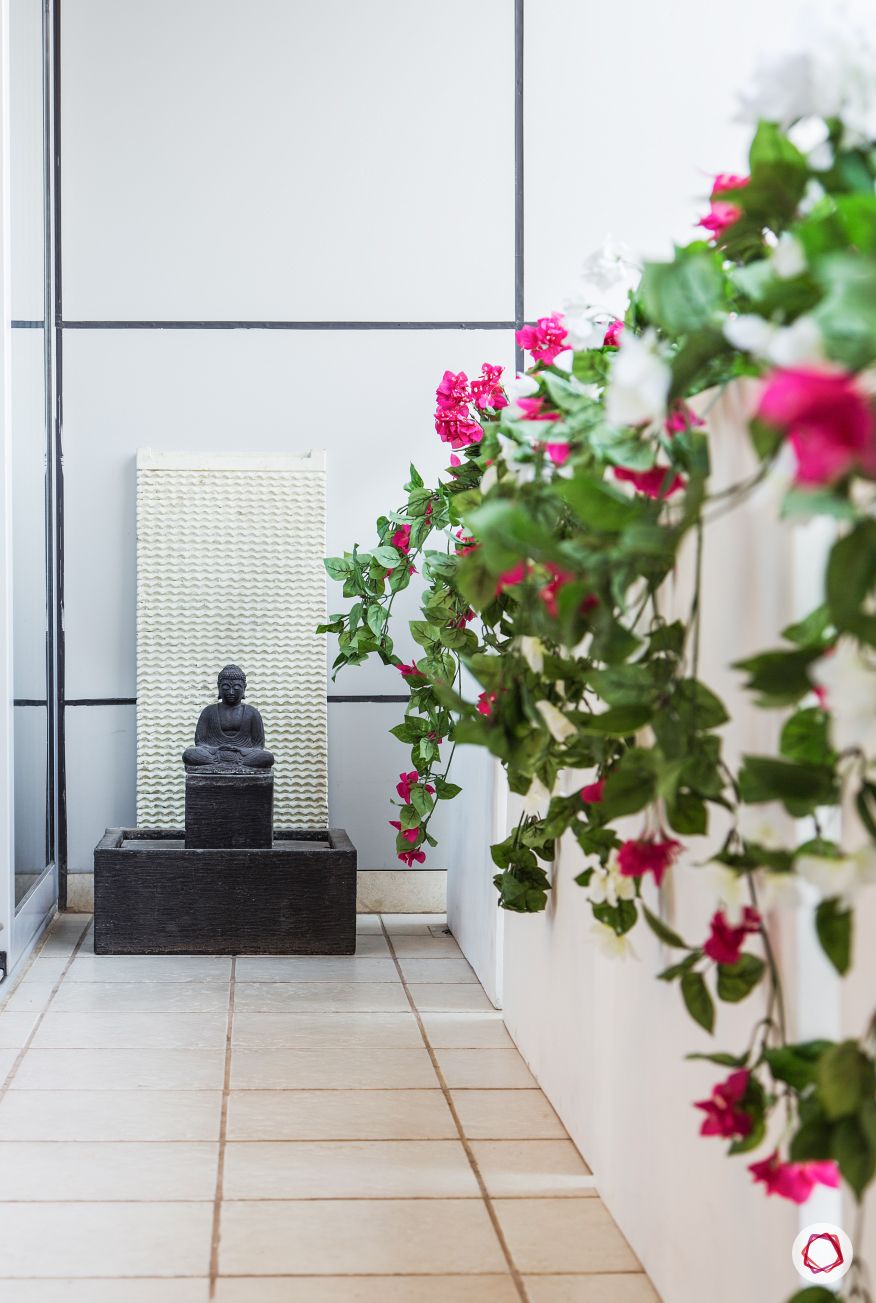 If you love meditating under the sun, turn your balcony into the ultimate zen nook. Bring in your essentials – a Buddha statue, bells, candles – anything that can tune into your happy place. Get in a few potted plants and an artificial lawn to be a step closer to nature! Wooden slat walls, mosaic tiles or even textured colour paint can really spruce up your balcony as well. If you have more space, put in a wicker seat for your own private outdoor time!
Reading Corner #3 Dig up a personal space in your garden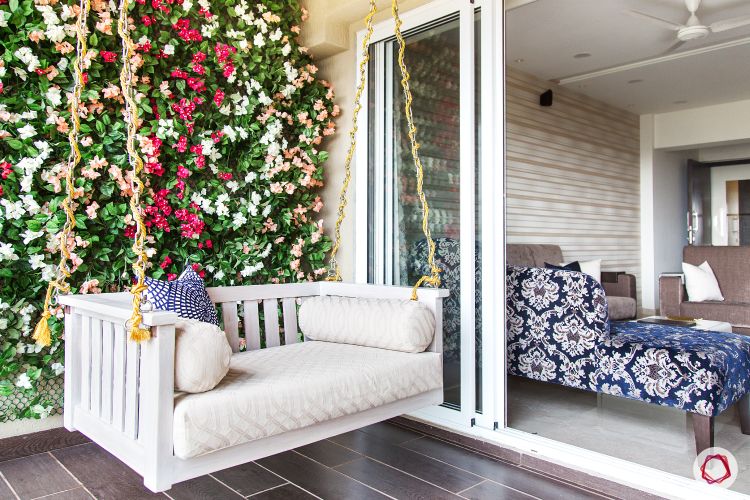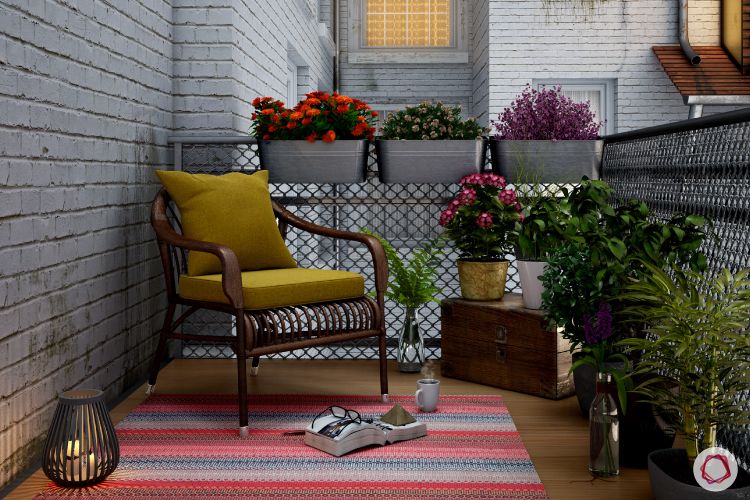 When in doubt, turn to the light! If you're the outdoorsy type, create your own personal nook in the garden. Imagine lounging on a porch swing with the smell of blooming flowers in the air. You could also go old school with a cushioned chair and a soft rug in your balcony. Do up your space with plant window boxes, lamps or fairy lights. Also, place a trickling water feature for a treat to your eyes and ears.
Reading Corner #4 Retreat into a traditional study nook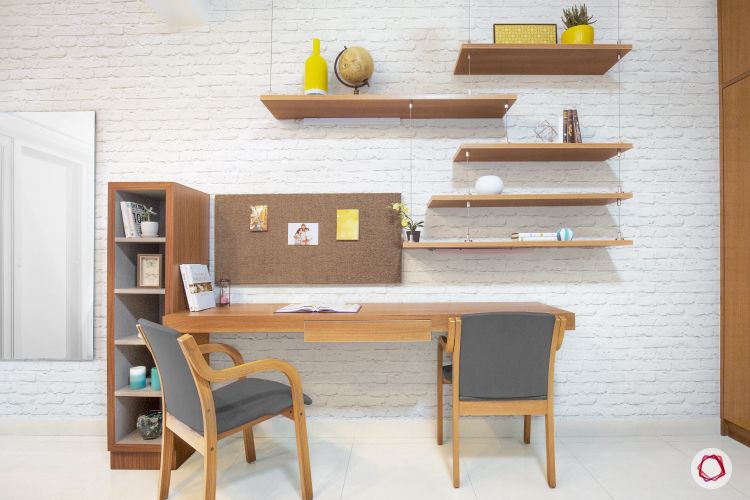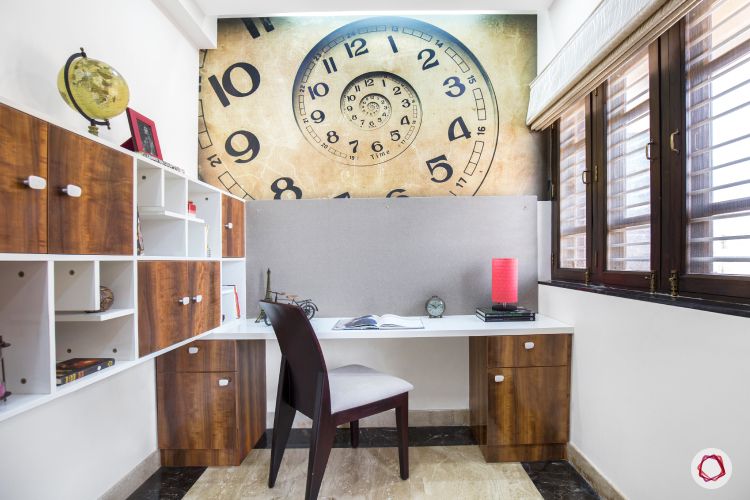 You really can't go wrong with the traditional "me corner" setup. Nothing defines your personal space more than a study table. Depending on your needs, you could pick a no-nonsense minimalist study or one with plenty of storage for all your knick-knacks. Take a look at Buying Guide | How To Choose The Right Study Table for help. If you're up to make things interesting, do up your walls with an accent wallpaper and open shelves. Having your essentials surround you can definitely uplift your mood.
Reading Corner #5 Take the easy route and dive into colours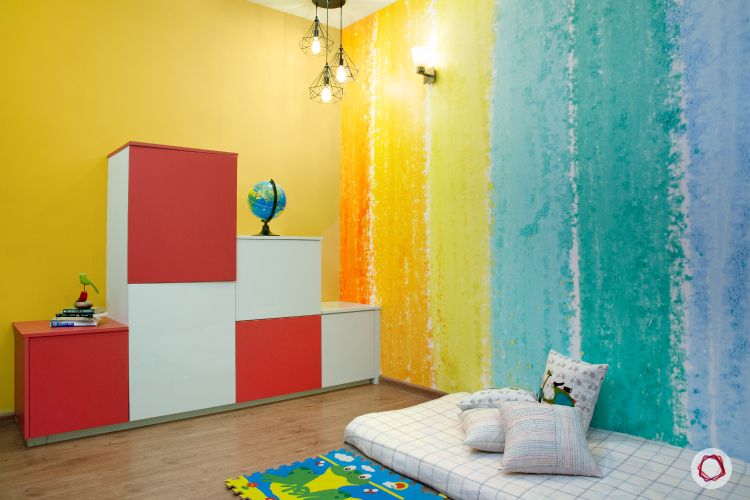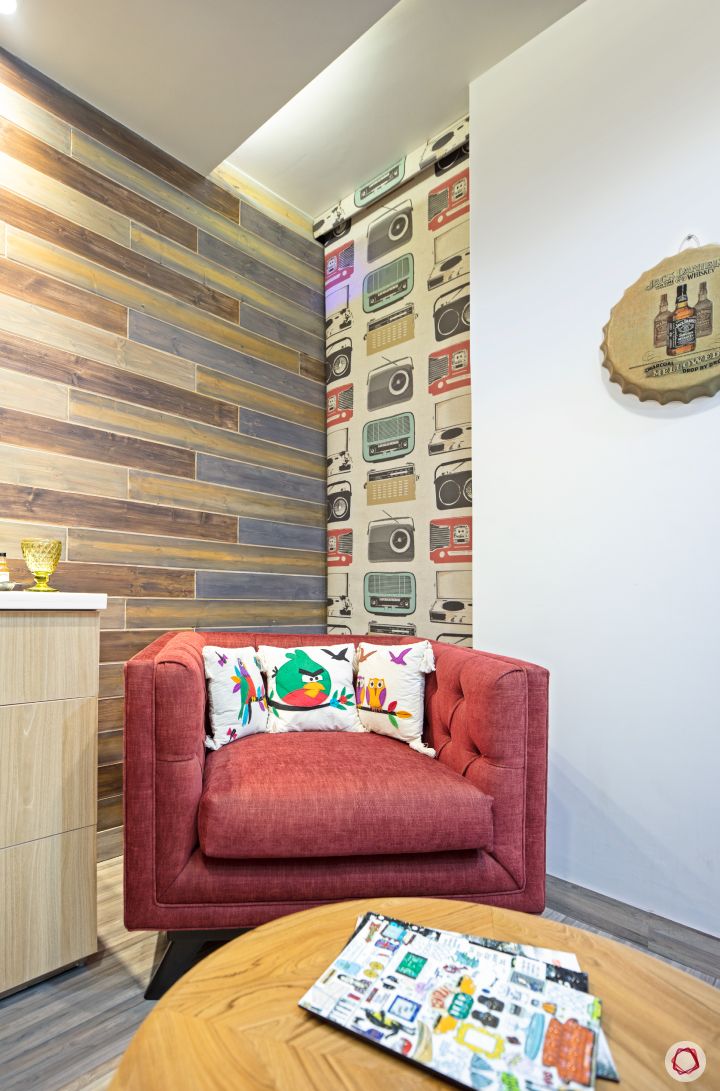 It doesn't matter if you don't have space or the right furniture to create your perfect spot. Even colours can do the trick! While blue is a popular calming colour, you can pick anything from the wheel. From a pastel-coloured centre wall in the bedroom to a vibrant hue in the living room, anything can work. Choose textured paint if you are looking to add dimension to your space. Maybe even a splash of rainbow stripes can help with rest and recovery. Once you are done with your colour scheme, pick a few accent lights and you have your own effortless "me corner"!
Reading Corner #6 Kick your shoes off in the entertainment zone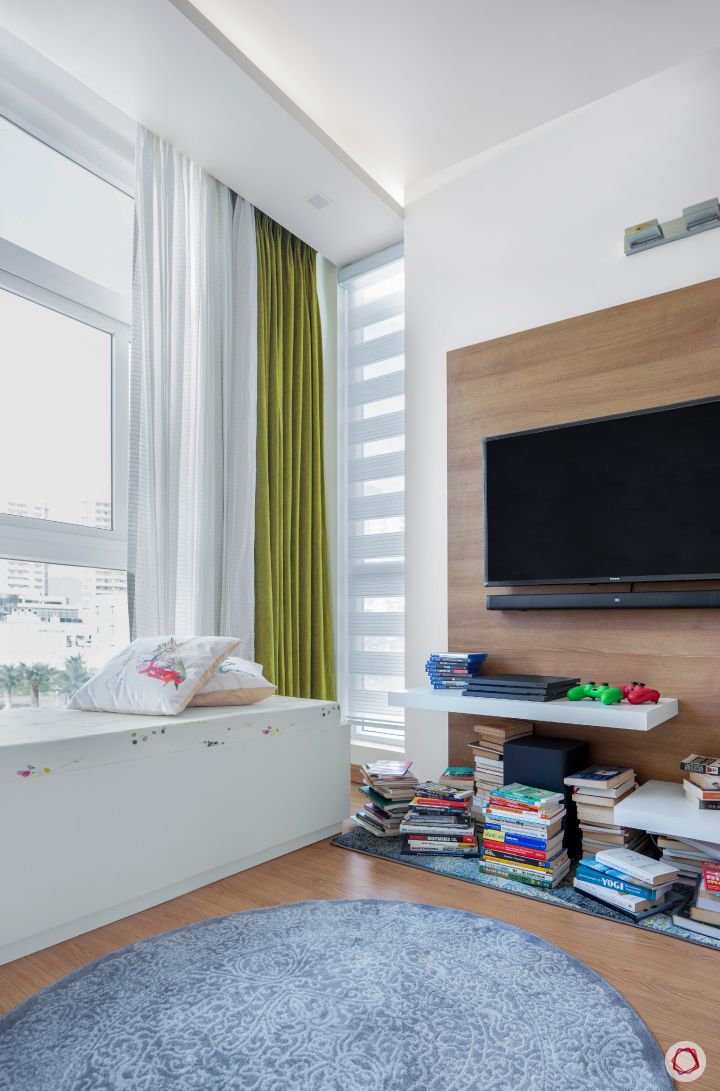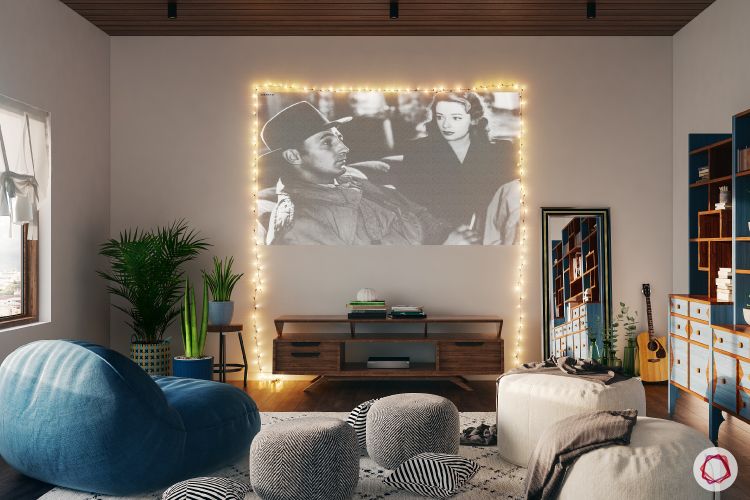 Do you have half of a room to spare? If you're hooked onto Netflix or your PlayStation, turn the space into your personal entertainment zone. Hook up your TV, add in a projector, plug in a music system and spring up some fairy lights for a private theatre experience. The above room features a solitary space with a comfy cushioned window seat and a TV mounted on wooden veneer fitted with white ledges to hold up books and CDs. Throw in a few poufs and a furry rug, and you've got yourself a peaceful cocoon!
Reading Corner #7 You could always snuggle up in a cozy armchair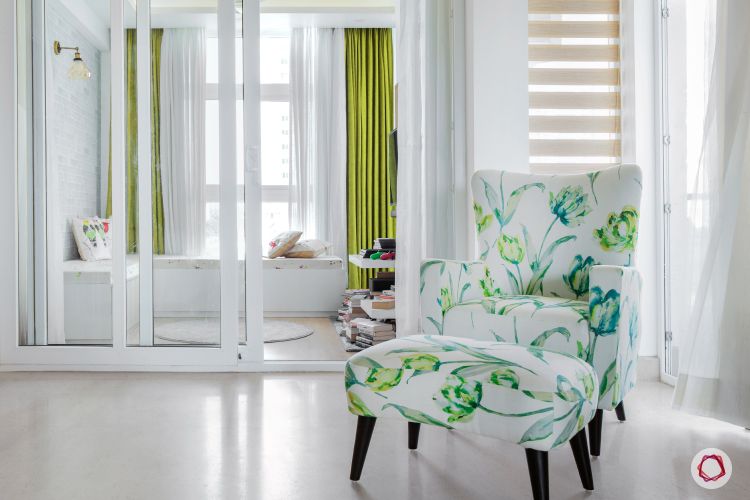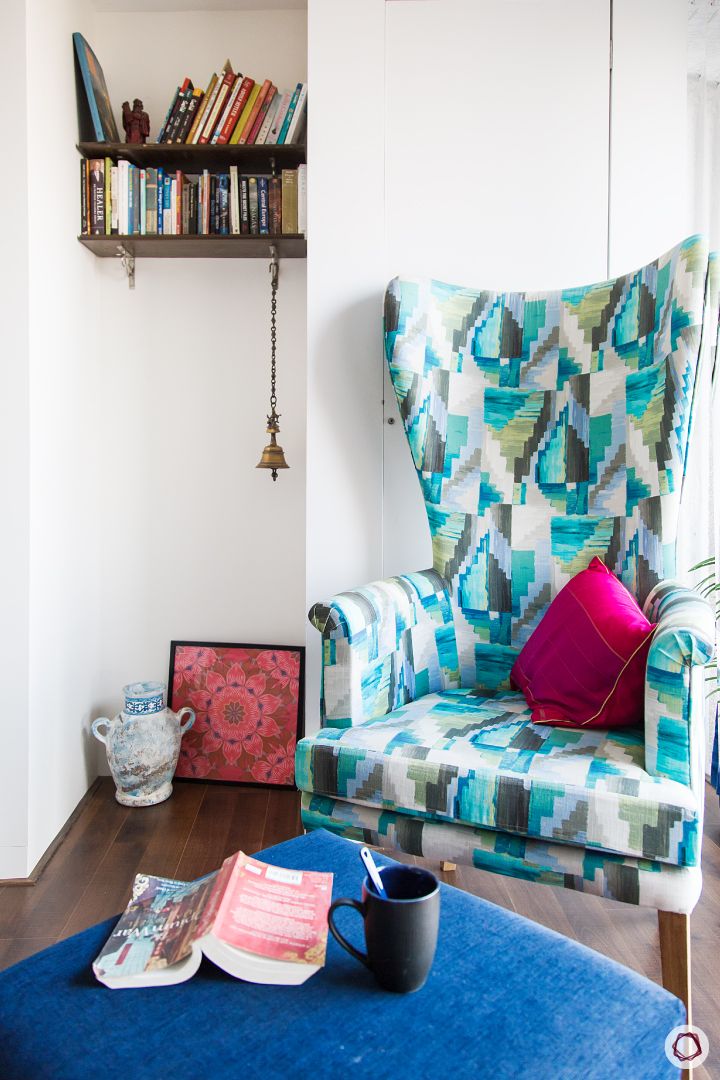 If you're looking for the easiest getaway for lazy days, pull up an armchair and jump right in! An upholstered armchair tucked into a corner or beside a window can get you into the right headspace. Put in a comfy pillow or a throw for some cozy downtime. An accent armchair is also an excellent fix to brighten up a neutral-toned home.
Liked our personal space suggestions? Take a look at Bedside Tables: The Best of Livspace Designs for inspiration as well
Send in your comments and suggestions.