Whether you're someone who loves tacking up books or just wants a place to showcase a few trinkets, shelves are a necessary evil. However, it might be that you'd rather not deface the surface with nails or you'd prefer a floor-mounted shelf that is sturdy yet stylish. In such cases, a floor-standing shelf design is a boon. It does all the work of a wall-mounted shelf but doesn't damage walls!
Shelf Design Ideas #1: Low-lying Shelf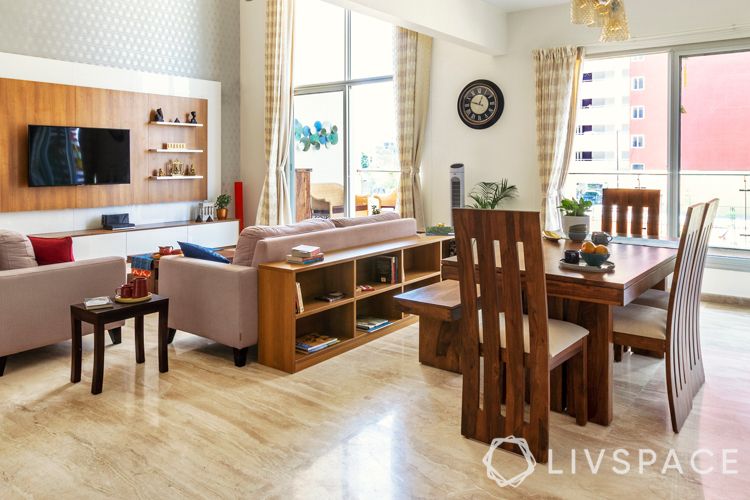 Let us begin with a variety of shelves that are really in — low-lying shelves. These shelves are ideal for our modern homes that have low ceiling height. It does not cramp up the vertical space in the room and makes it look less crowded. Plus, your little ones can pick out their essentials from it without your help!
Shelf Design Ideas #2: Corner Shelves
Have an awkward corner you don't know what to do with? Consider filling it up with a free-standing bookshelf. Not only does this give new life to dead space, but it also allows for more space to keep things on display. You could opt for a shelf with parallel walls, or switch things up with a ladder-style or curved shelf system.
Shelf Design Ideas #3: Boat-shaped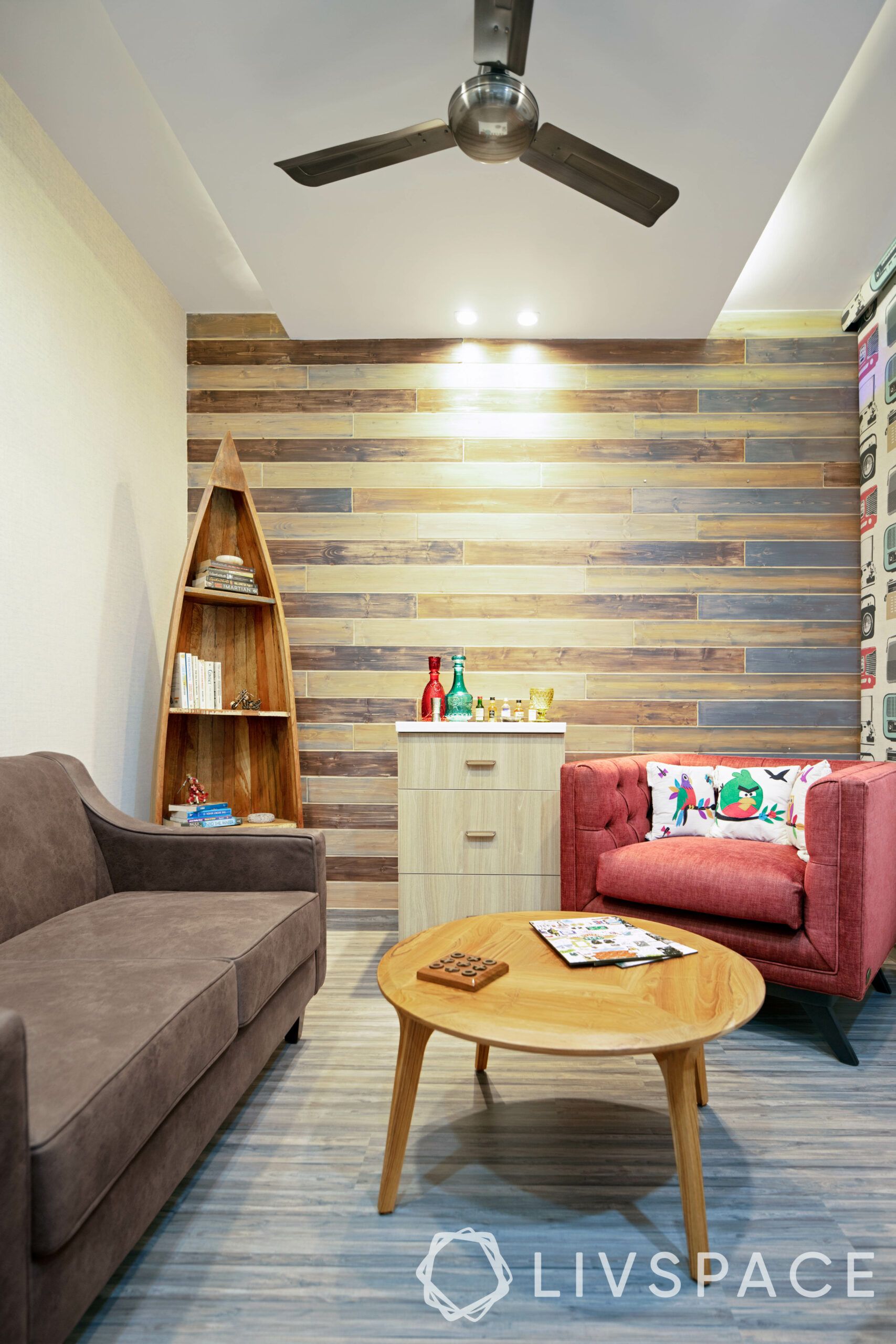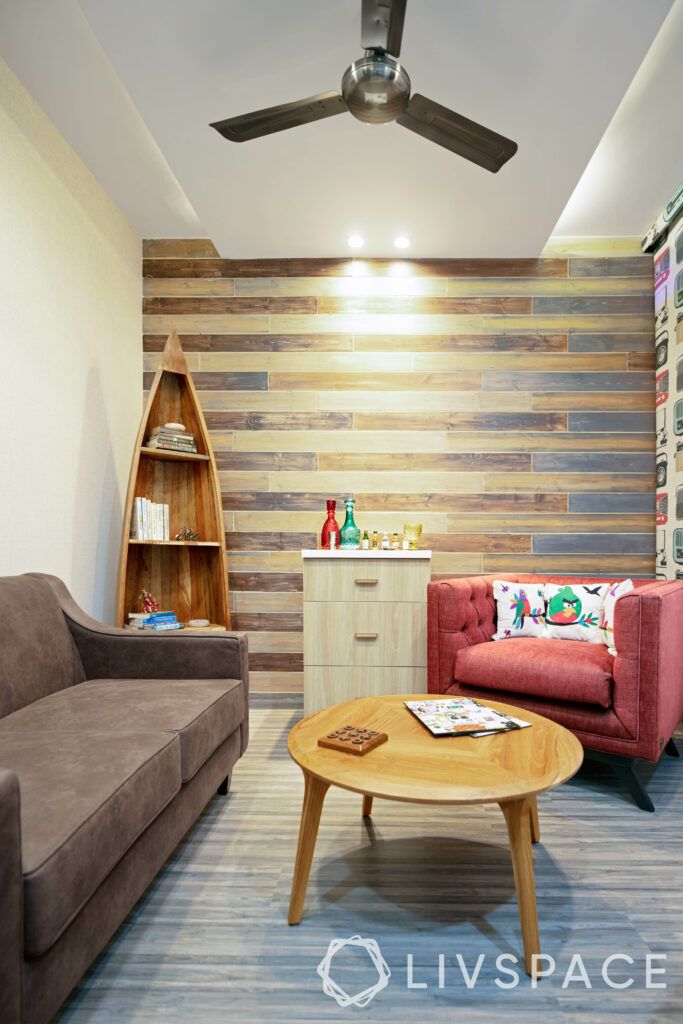 Boat-shaped shelves have been riding the internet waves for a while now, because of their nautical-inspired theme and a surprising amount of space. These free-standing shelves are a quirky addition to your home without needing to drill holes into the wall. The curved walls give you more space and keep showpieces from falling off the sides.

Shelf Design Ideas #4: Ladder Unit
It's easy to achieve vintage flair and storage at one go with a ladder shelf. It's a slanted shelf with a number of levels and can easily be placed against a wall rather than fixed to it. In this bedroom, the steps function as catch-all trays to prevent trinkets from falling off. Varying widths allow for more items to be placed.
Shelf Design Ideas #5: Twin Shelves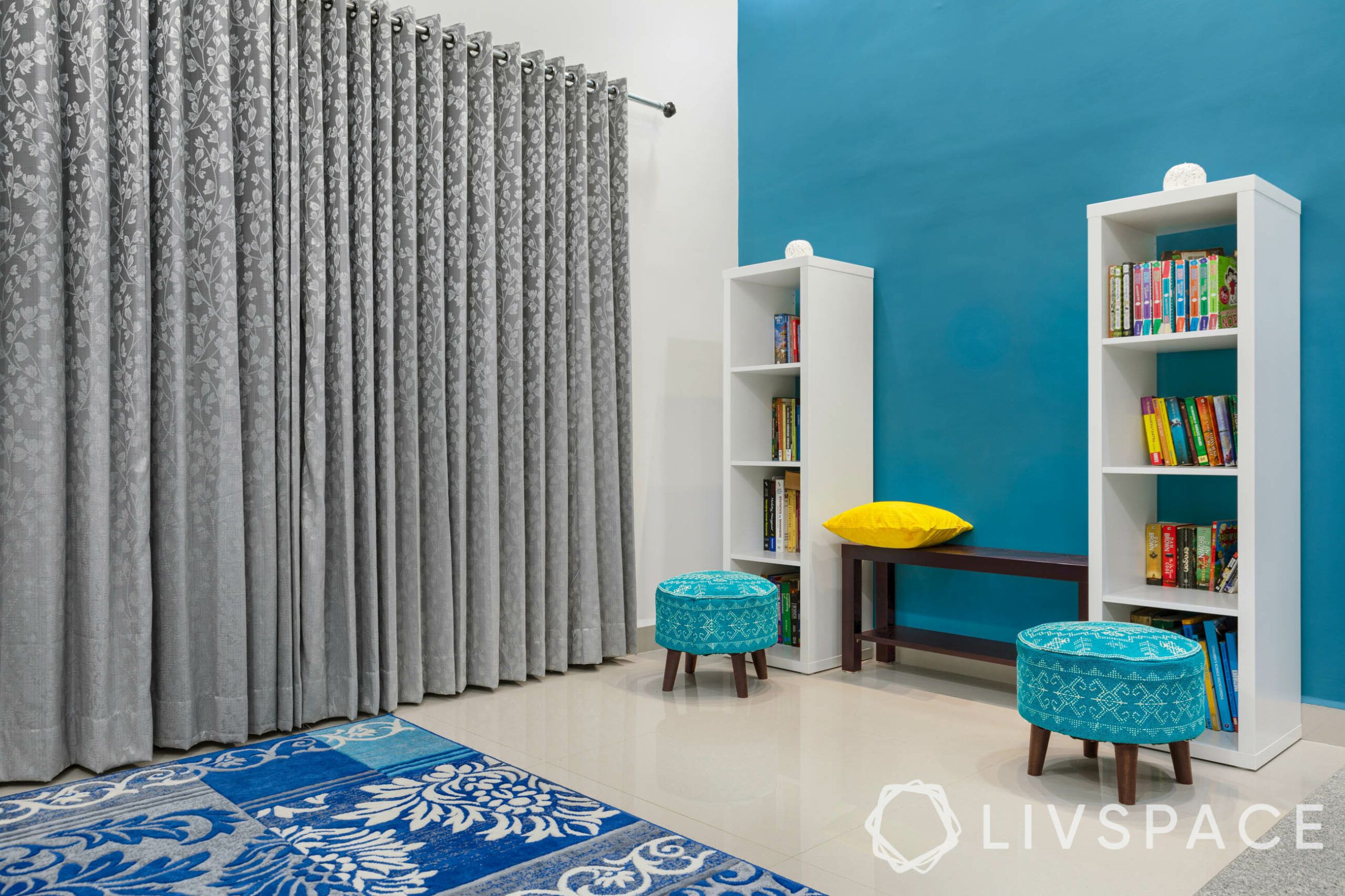 If two people are using a room, twin shelves are perfect storage options. The symmetrical pieces in this room function as personalized displays yet tie in perfectly with each other. Open backs allow the wall colour to come through.
Shelf Design Ideas #6: Open & Closed Shelves
This design for open and closed shelves is quite the rage these days. This shelf is actually inspired by industrial design. It is basically a version in which you add closed storage modules to a warehouse shelf. So you can have display and closed storage units within the save shelf. Not only is this kind of shelf in vogue, it is also super functional!
Shelf Design Ideas #7: Quintessential Bookshelf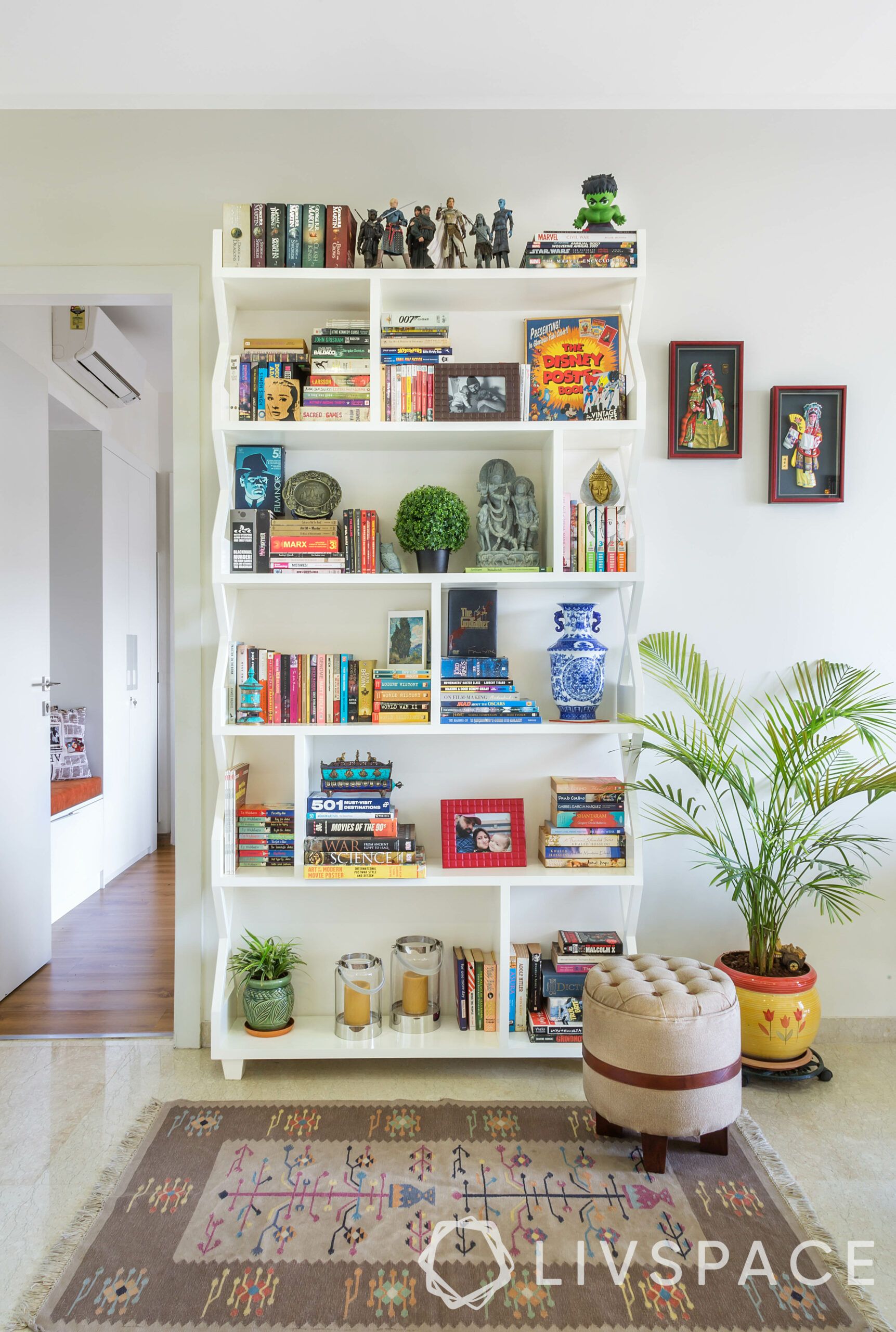 You could use this shelf for books in the living room or as an accessory in the dining hall– it depends on how much space you want to fill. In this room, the bookshelf blends in with the wall; a plethora of differently-sized shelves are home to a wide variety of décor and books. The cut-out sides add contemporary flair and break up the white monotony.
If you found these ready-made shelf ideas inspiring, also check out 10+ Simple, Creative Wall Shelf Designs.
Send in your comments and suggestions.