Space saving ideas are the need of the hour, especially for contemporary Indian homes which have been shrinking in area over the years.
No one likes messy set-ups with hardly any air to breathe. So how do you maximize space to make it more cheerful and easy to live in? Our collection of Livspace designs tell you where you might have overlooked space saving potential:
Space saving idea #1: Tiered tables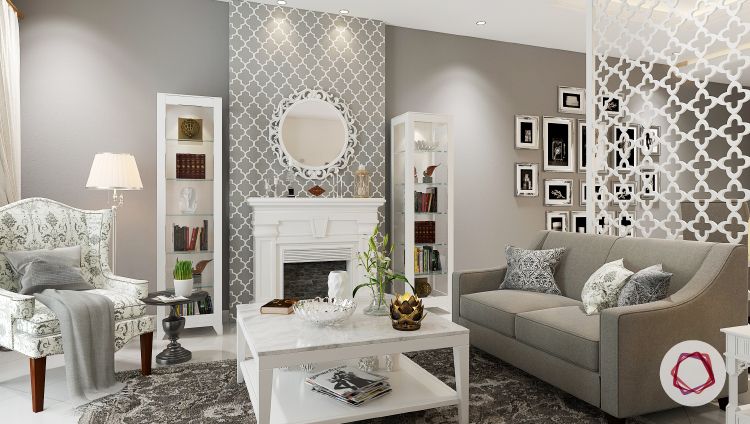 Whether you are purchasing a centre table for the living or balcony area, ensure that it comes with inbuilt shelves or an additional level. This way smaller items like books, stationery etc. are within easy reach.
Space saving idea #2: Backup the sofa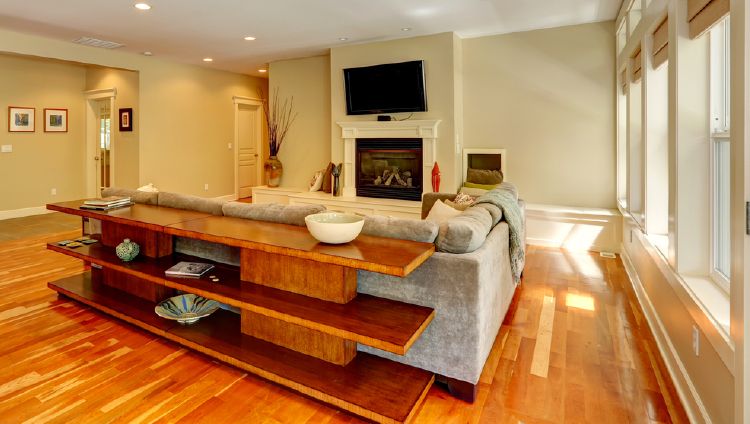 The space behind the sofa often goes unutilized. Invest in a slim shelf which you can align along the sofa's back.  You can use it to store everyday things or decorate with accent pieces.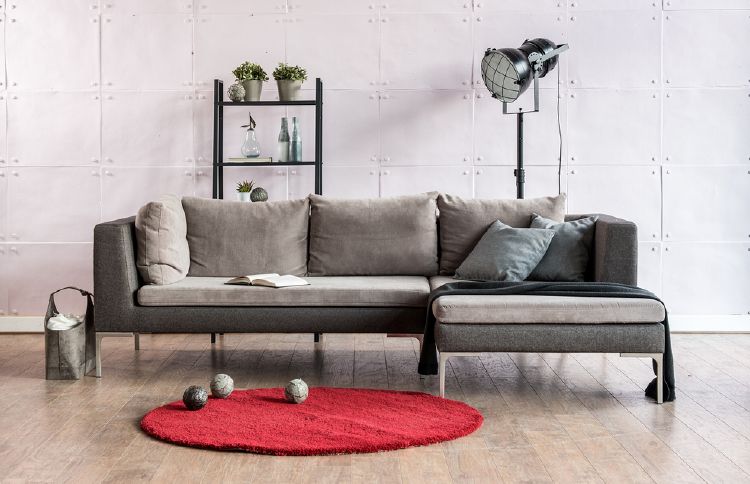 This works whether your sofa is centrally located or lined along a wall.
Space saving idea #3: Fashionable footboards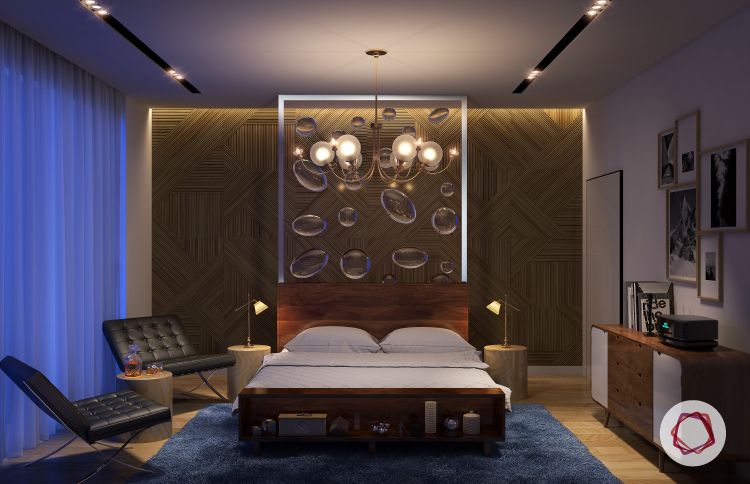 It's always been norm to have storage in a bed's headboard. But if minimal storage space is all you require, then go for a bed like this that has storage in the footboard.
Space saving idea #4: Multi functional islands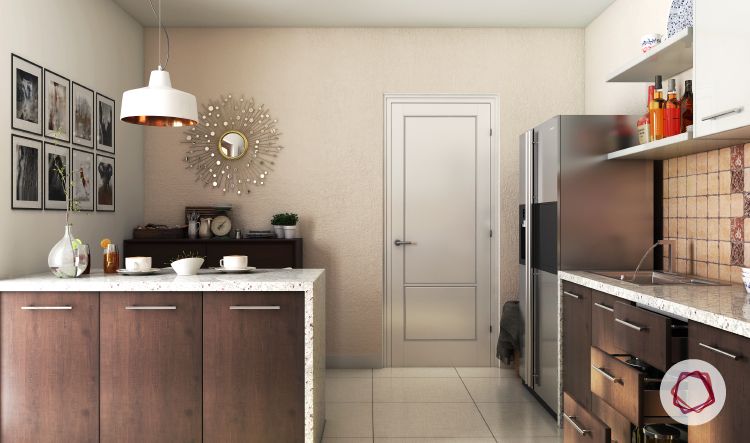 Add cabinets under your kitchen island so that it can be used for storage as well as preparation or dining functions. It is great for Indian kitchens which host innumerable condiments, ingredients etc.
Space saving idea #5: Under bed storage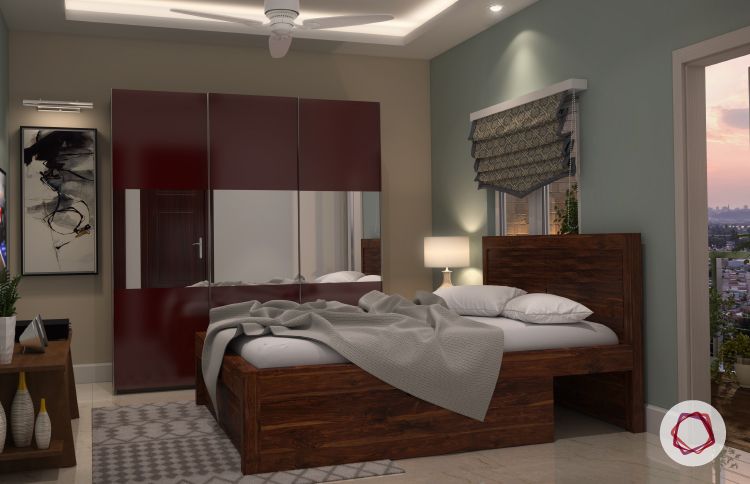 Choose beds that come with storage. It's an extremely convenient, neat space saving idea that can easily make up for a small wardrobe. Also, these beds can store large items like blankets, quilts, extra pillows etc. which can be accessed via pull-out, drawers or hydraulic lift-up mechanisms.
Space saving idea #6: Convenient sleepovers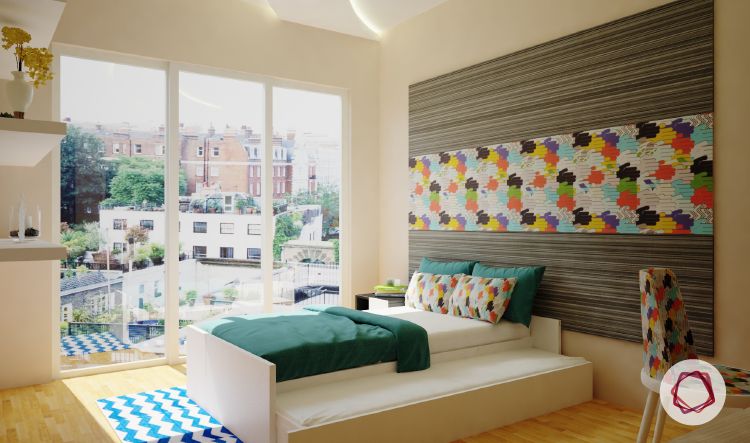 For small guest bedrooms, go for a single bed that comes with a trundle. This way there's plenty of space for two without the small area being dominated by a large double bed.
Bunk beds are slowly being adopted in kids' bedrooms, especially for siblings.  Mostly because they come with inbuilt storage and take up less area so that children are left with ample space to play around in.
Space saving idea #7: Nook and cranny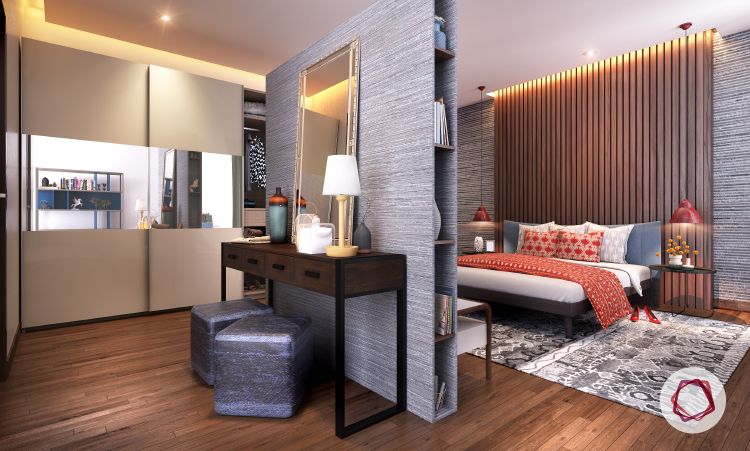 Lookout for unused, redundant spaces in your home. In this bedroom, the partition wall dividing the sleeping and dressing area, doubles as slim shelf for storing essentials.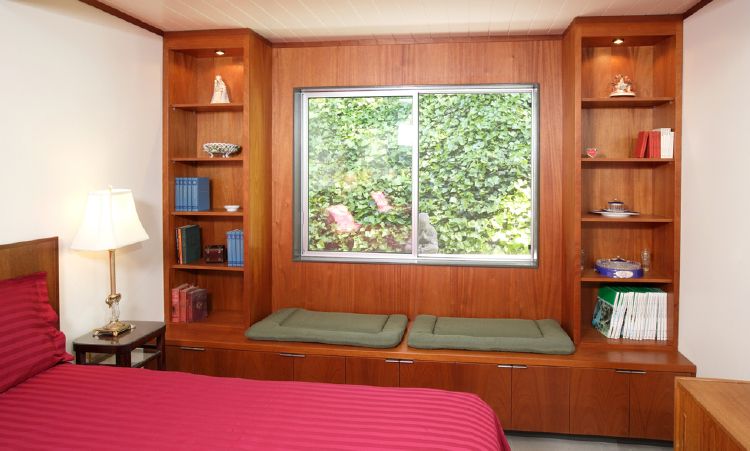 Unused space around the seating area and windows here are outfitted with shelves. You can use this idea to create a small library and reading area by the window.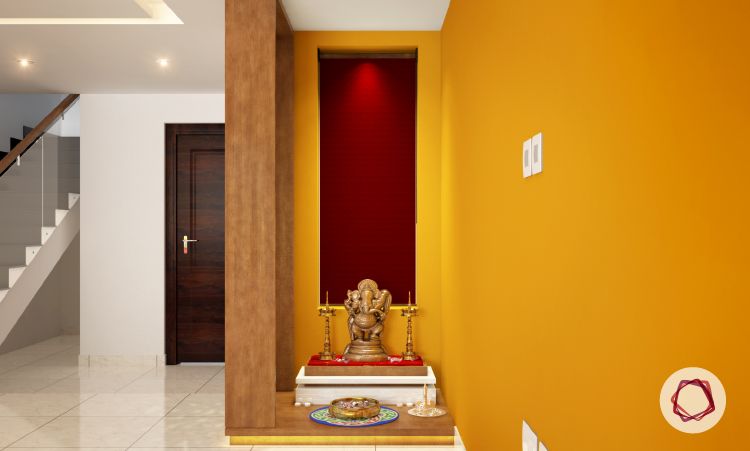 A mandir is absolutely essential in many Indian homes. Find a niche and have a beautiful mandir built in it. This way, you will not have to give away extra space for a mandir room.
Space saving idea #8: Chic shelving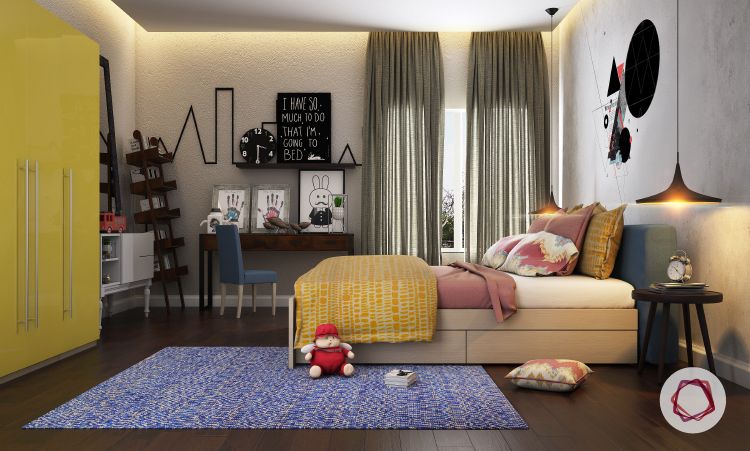 Wherever possible, use minimal shelves that take up as little space as possible and are functional. This kid's bedroom has a slim floating shelf and a ladder shelf that are not only visually light but can accommodate multiple items.
A combination of these space saving ideas ensures that you make the best use of your available area without having to worry about clutter.