You can never go wrong with a bookshelf that's overflowing with good books. But if you're anything like me, a book nerd in the making, then your collection is still waxing, and the bookshelf is not quite full yet. So, what is one to do with all the dead space? Well, make it come alive with a few artful accessories. If you think it's easier said than done, then read on for some simple, doable ideas on how to decorate your bookshelf that will surely change your mind.
Bookshelf decor tip #1: Artsy bookends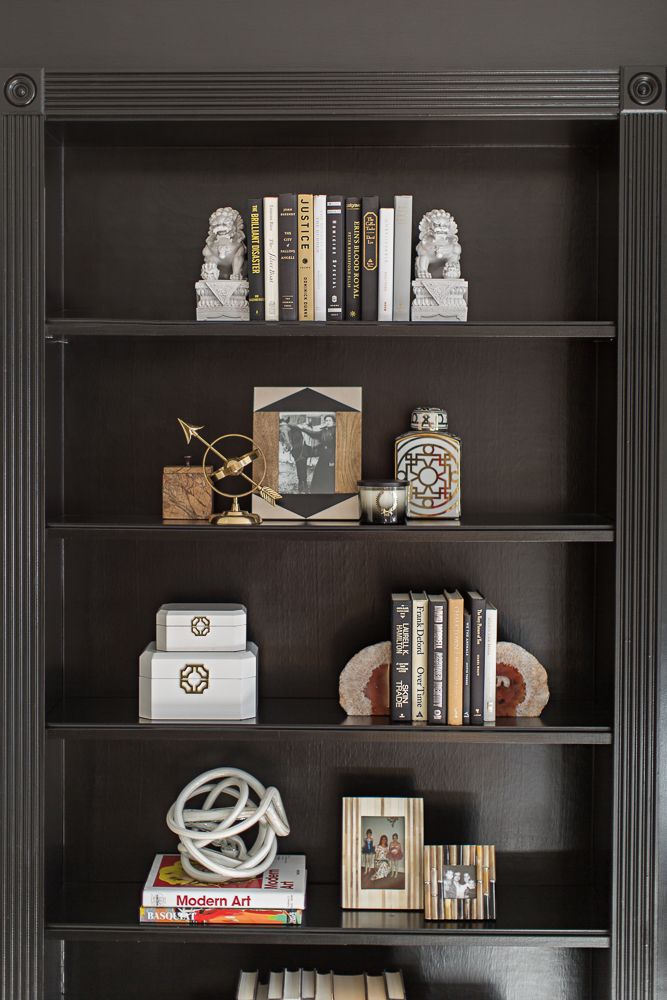 This one should be a no-brainer for a person with an undying love for books. They not only keep your books upright but also add a sculptural charm to your bookshelf. You can pick distinct bookends and even mix up the pairs. This will break the monotony and lend an eccentric character to your display.
Bookshelf decor tip #2: Vases, ceramics and dinnerware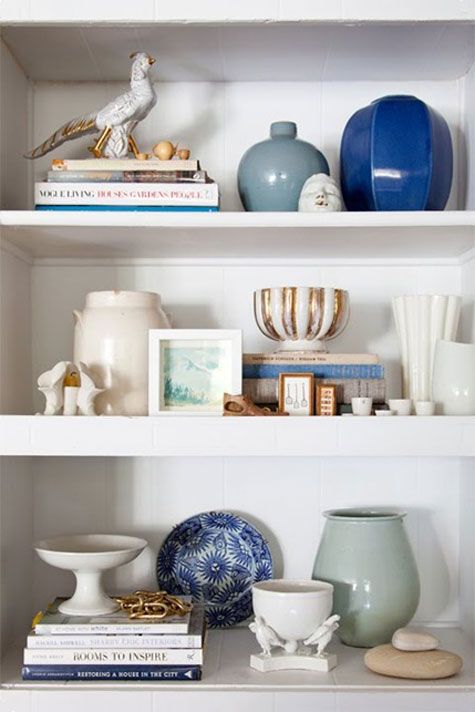 If you think that ceramics and vases belong to the coffee table or the crockery unit, think again. Depending on the design of your bookshelf, you can add wares in different shapes, heights and materials. From bowls, pitchers to jars and vases, the possibilities are endless. I, personally, love stacking a piece atop a pile of books, as if it were a paperweight.
Bookshelf decor tip #3: Layering with quirky accents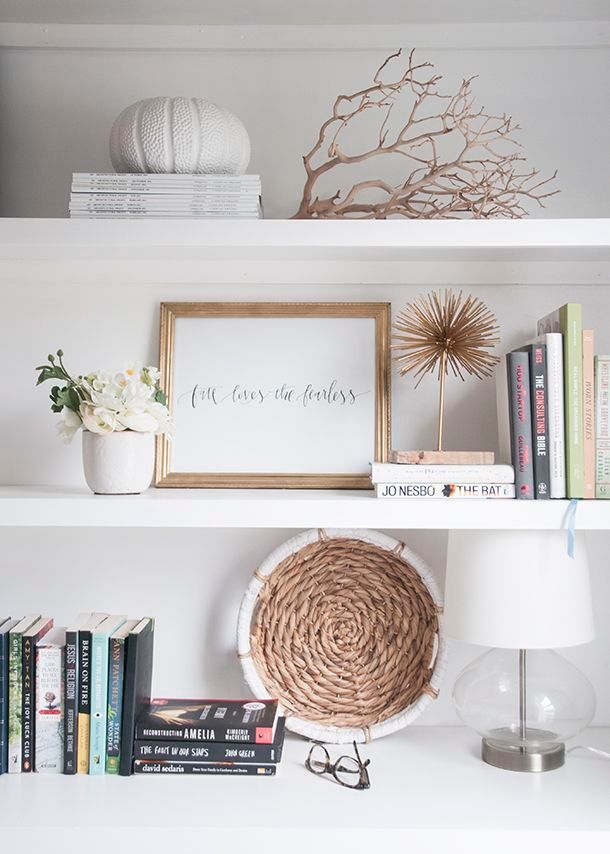 Quirky accents add personality to a bookshelf. You'd be astonished by how this approach completely alters the look and feel of your bookcase. Whether it's souvenirs from your travels, heirlooms from your grandma, chance finds from the flea market or even pebbles from the riverside, they all can double up as fascinating decorative pieces when used to style your bookshelf. The trick to layering right is to compose them shelf by shelf. Once done, take a look from a distance or snap a picture to judge your composition.
Bookshelf decor tip #4: Color coordinate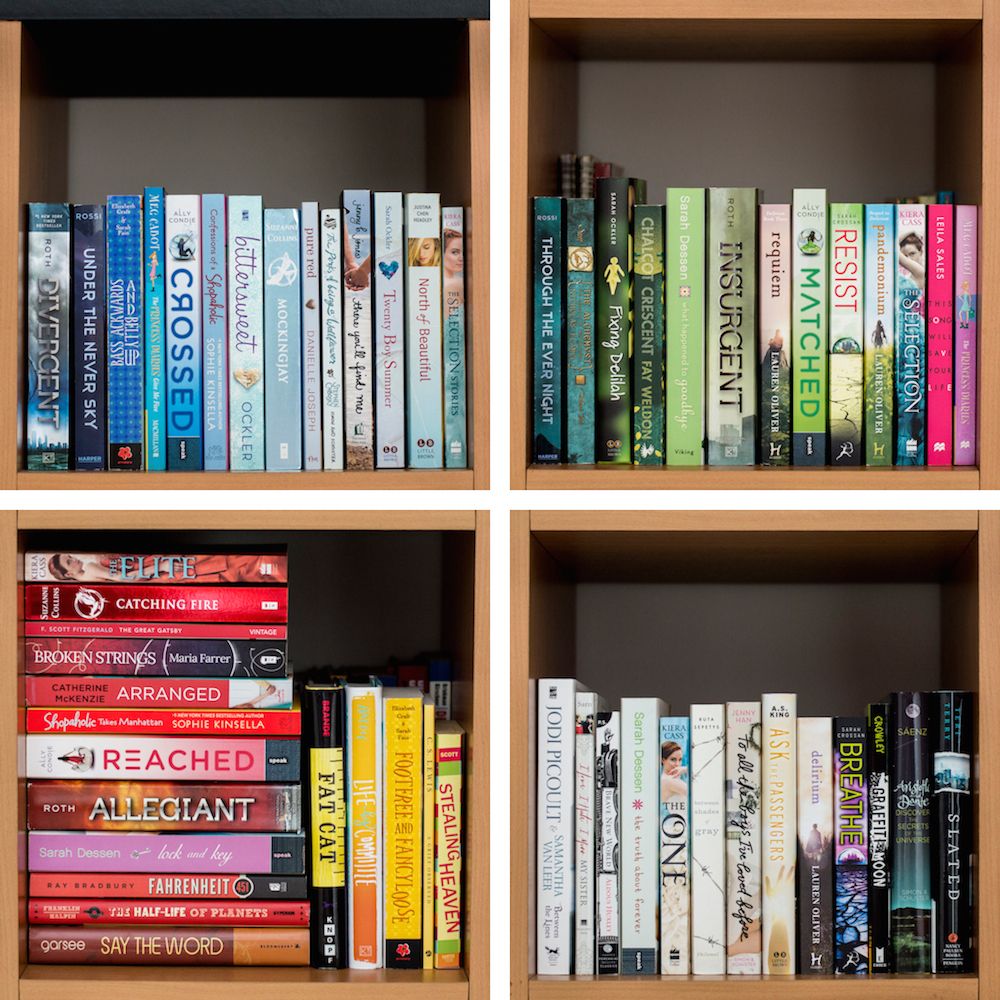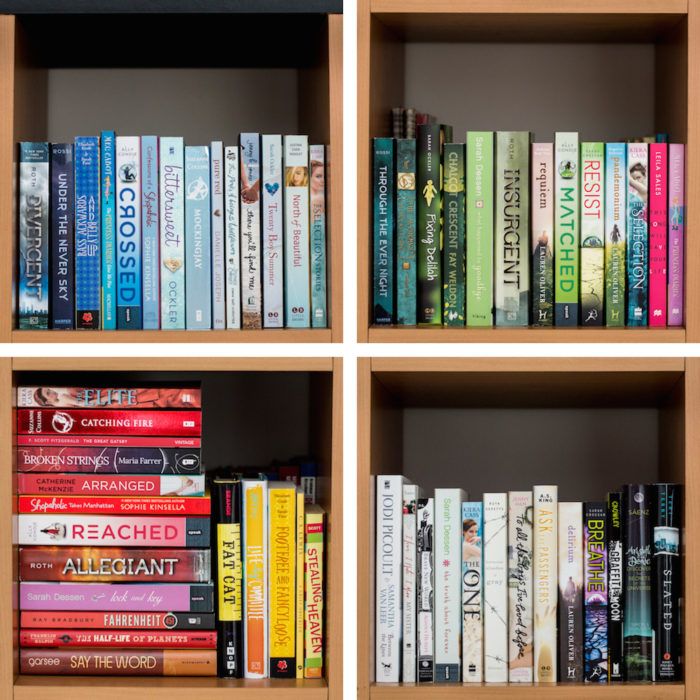 If you've ever bought a book for its pretty spine or cover, then aesthetics come naturally to you, and this one should be simple. Combine books with the same color family and arrange them on different shelves. Next, fill empty spaces with decoratives of the same color, and there you go, your very own color coordinated bookshelf is ready!
Bookshelf decor tip #5: Go natural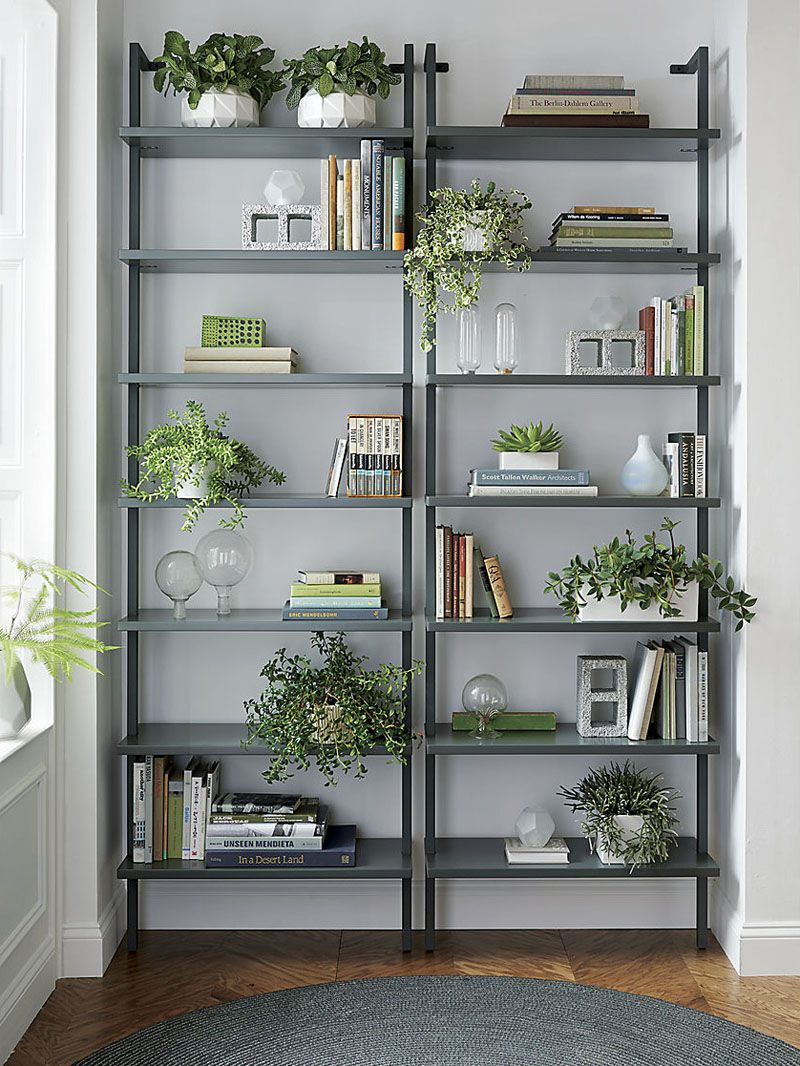 Who said papers and plants don't go together? Create an organic aura around your bookshelf by decorating it with your favourite plants and flowers. Experiment with planters—bright ceramics, recycled bottles, metal containers and more to work well with the design and color of your bookshelf.
Bookshelf decor tip#6: Artworks and photo frames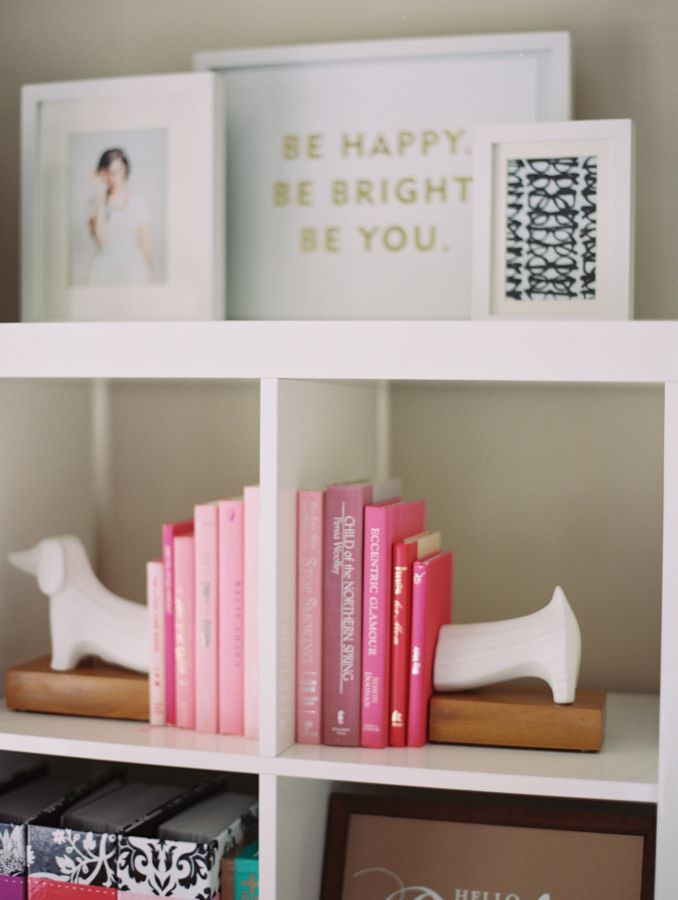 If all these ideas are anything to go by, bookshelves are designed to display more than just books. So, frame your favourite artwork or better yet, your favourite quotes and layer them on a single shelf. Alternately, you can also deck your bookshelf with family photos in eclectic photo frames.
So, now that you have these easy-peasy tips on how to decorate your bookshelf, what are you waiting for? Wear your thinking hat and scoot off! Use these ideas in isolation or team different ideas together to make your own unique style statement. But come what may bring your bookshelf to life today!