Just because your home is small, it doesn't have to feel cramped! We have put together some handy small room seating ideas you can easily try in just about any corner of your house.
Small room seating idea #1: Poufs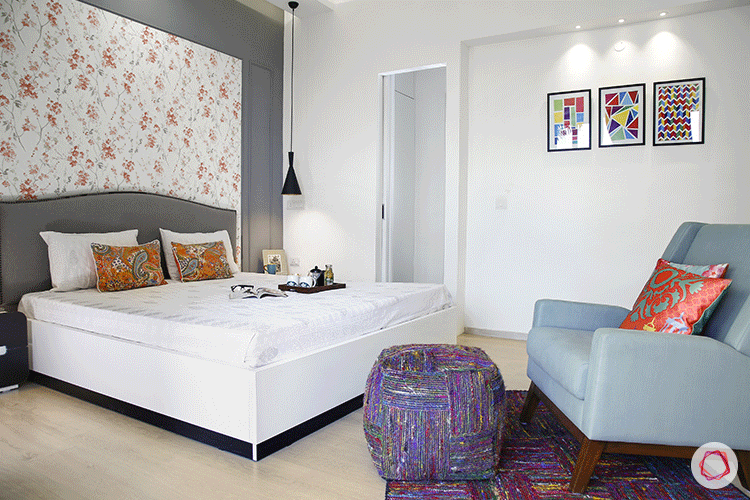 The versatile pouf is a trendy and sophisticated seating option, available in variety of colours and shapes. It can be used as a footrest or as an extra seat and is thus great for space-saving.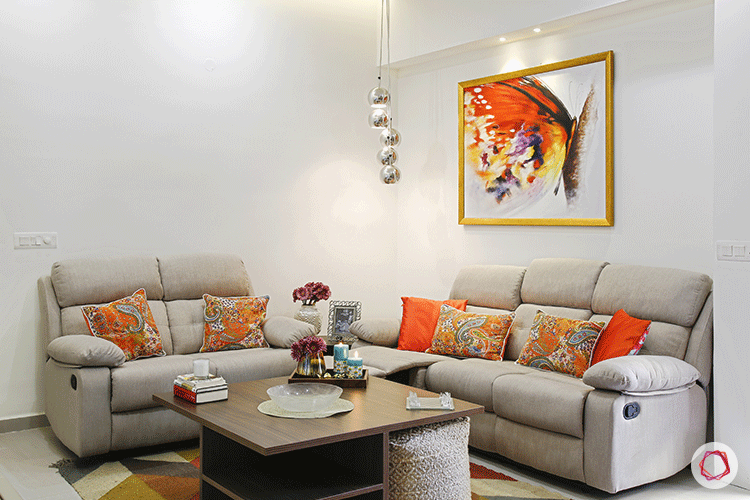 When not in use, you can easily stack them in a corner or the closet! Alternatively, you can invest in coffee tables which can accommodate poufs underneath.
Small room seating idea #2: Pillows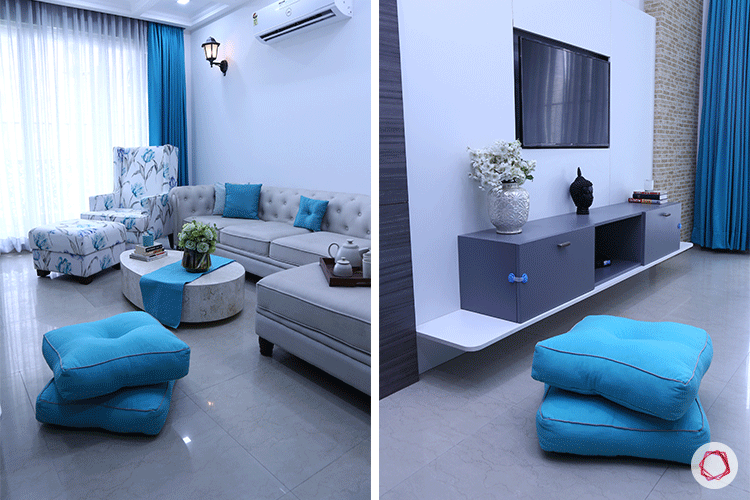 Yes, you heard it right! This idea is not new to Indians. Large pillows are so comfortable and can be easily used in every room. Also, it's not heavy on the pocket.

Small room seating idea #3: Stools
Small in size and easily movable, stools are the most conventional small room seating solution, in almost every Indian home.
They occupy minimal space and can be put away in nooks when not in use. Apart from working as a footrest and seat, they can also be used as perch for spaces out of reach.
Small room seating idea #4: Benches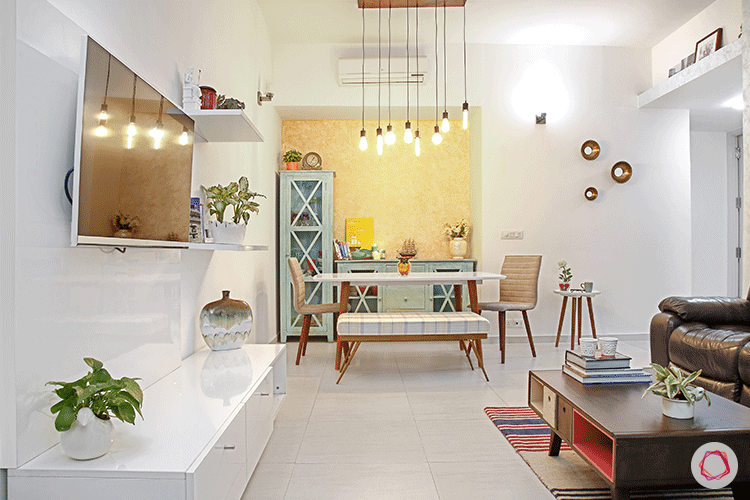 Benches may seem like a bulky option for a small room but it's multi functional and can accommodate more people than a chair.
Upholstered benches have become increasingly popular because they are so comfortable and be used in the living room, dining room or even the bedroom.
Small room seating ideas #5: Folding chairs
Folding chairs have been an alternate mode of seating for many generations in India. They are making a comeback and are available in a range of new age colors and designs to appeal to contemporary tastes.
You can also opt for a set of lightweight, stackable chairs to meet your small room seating needs.
Small room seating idea #6: Wall mounted furniture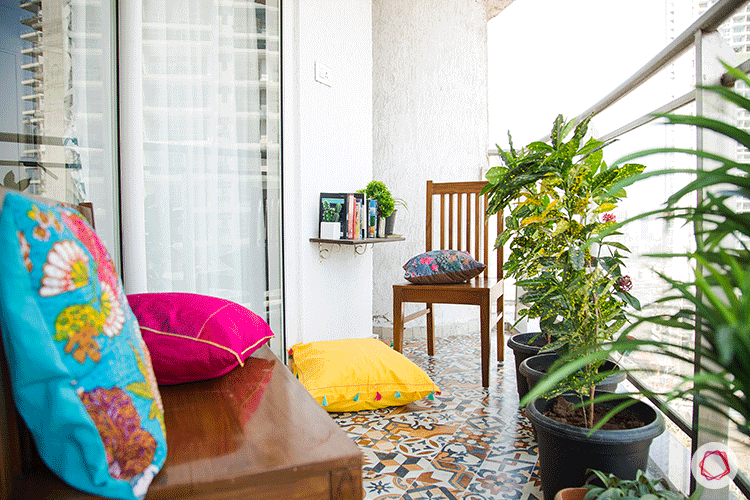 Seating spaces can be easily created around wall mounted shelves or tables in any part of your home. It can be a reading corner or even a mini-dining area.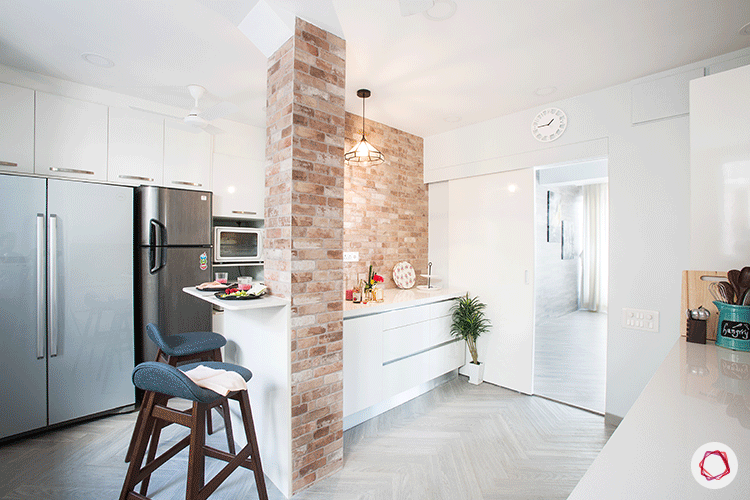 Choose the appropriate seating such as accent chairs, bar stools etc. to suit your needs.
Small room seating ideas #7: At Corners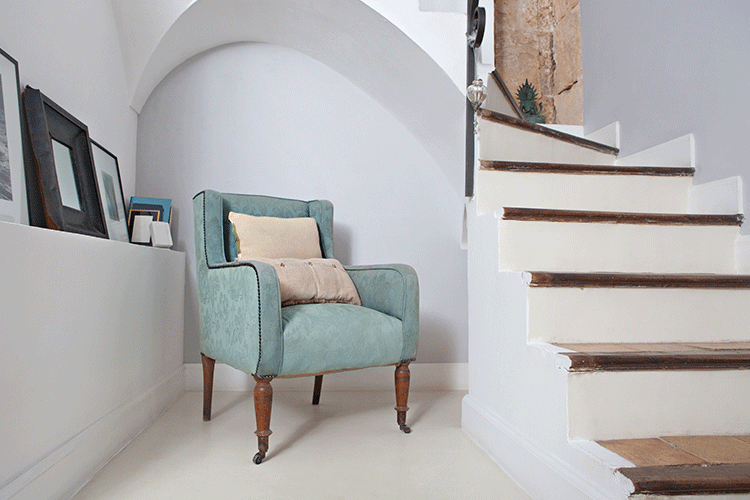 Do not ignore the nooks and crannies of your home! If you have a staircase then it is time to make full use of it. Adding a chair or an upholstered bench can give the space below your stairs a new purpose.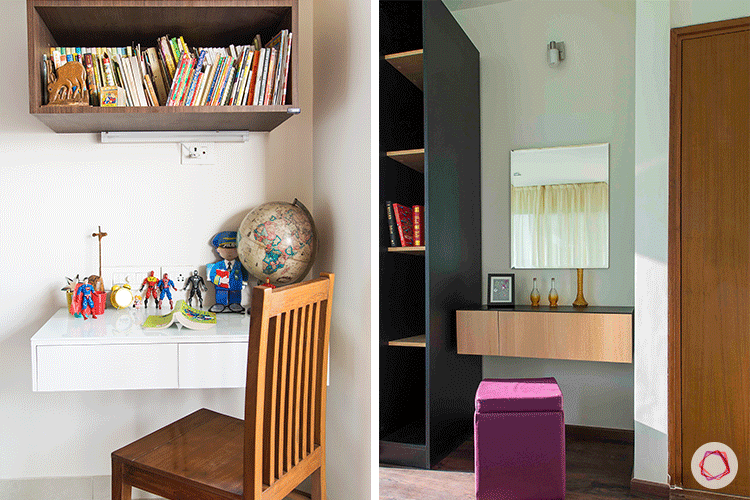 Look for slim spaces which you can convert into a study or dressing corner. You can easily do this with floating shelves and just a single chair or pouf.
Small room seating idea #8: Window seats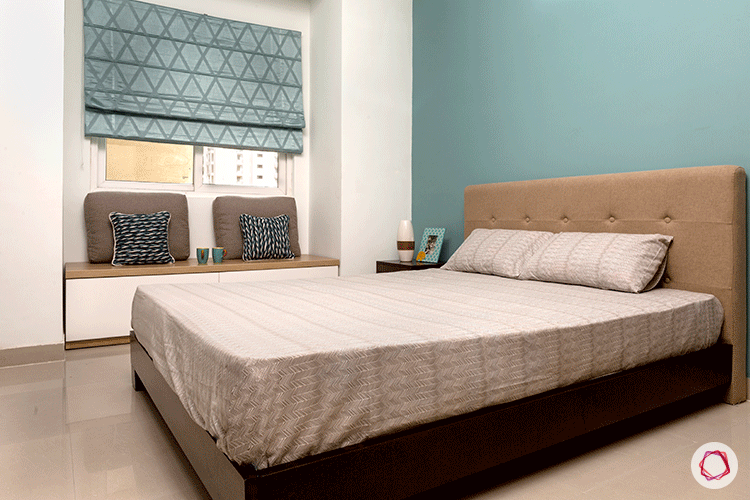 Create a cozy spot in your bedroom with a window seat. It works as the perfect spot for enjoying morning tea or your favourite book. If you can choose seating with storage underneath, even better!
Small room seating ideas #9: Nested stools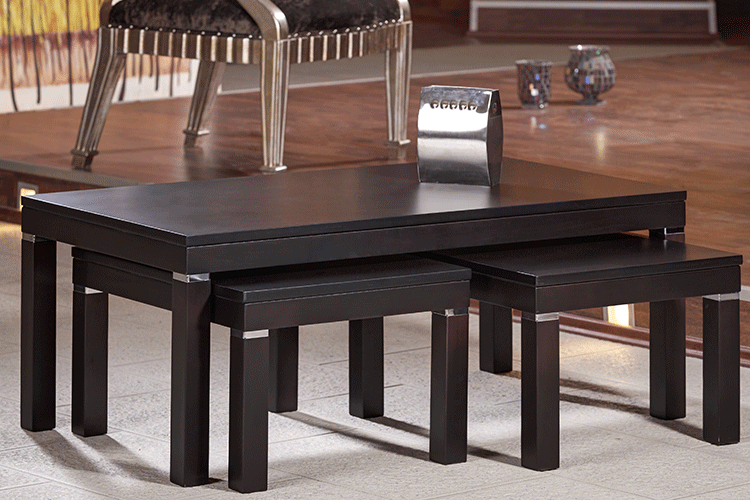 Nested stools and tables are quickly becoming a rage in apartments these days. This elegant furniture option is usually sold in sets that includes a set of stools, which may or may not come with a coffee table.
With these ideas, you can easily make the most of your home and never have to worry about having guests over!