Trying to avoid dead corner of your house because you don't know what to use it for? It's a common house-owner's problem, so you're not alone. Upgrading dead spaces with seating is both a functional and creative use of space! Here is a rundown of clever seating ideas for empty spaces:
Seating ideas for empty spaces #1: Comfy bench in the foyer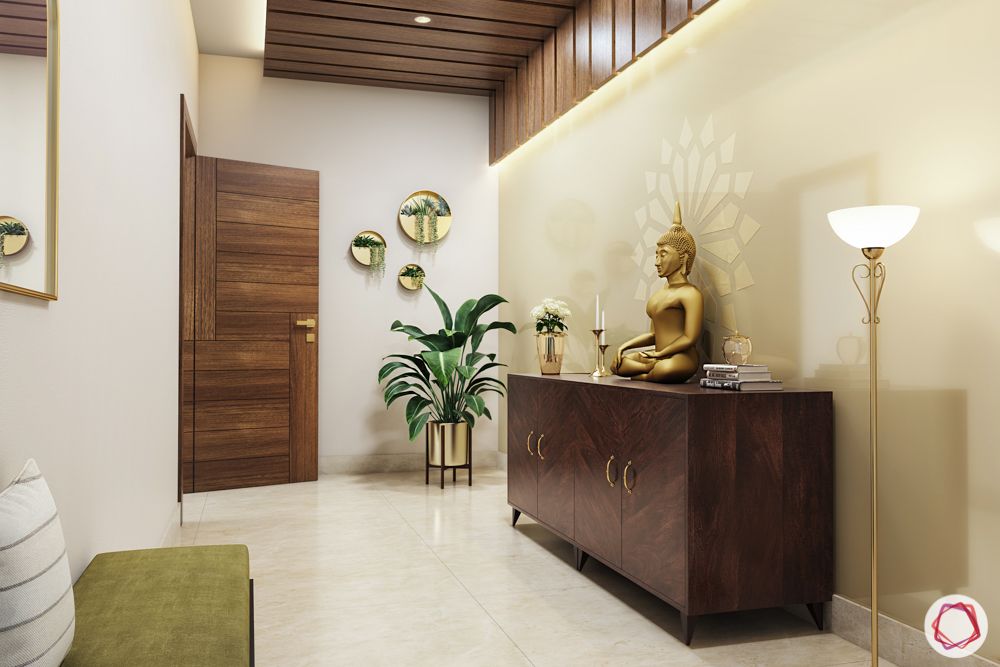 The foyer is an entryway to your home, so it needs to make the right first impression. Adding seating to your foyer serves a practical purpose– it allows visitors to take shoes on or off and is also a perfect 'waiting room' of sorts. You can even secret some storage space underneath a bench or a trunk to make even better use of the extra addition.
Seating ideas for empty spaces #2: Under the staircase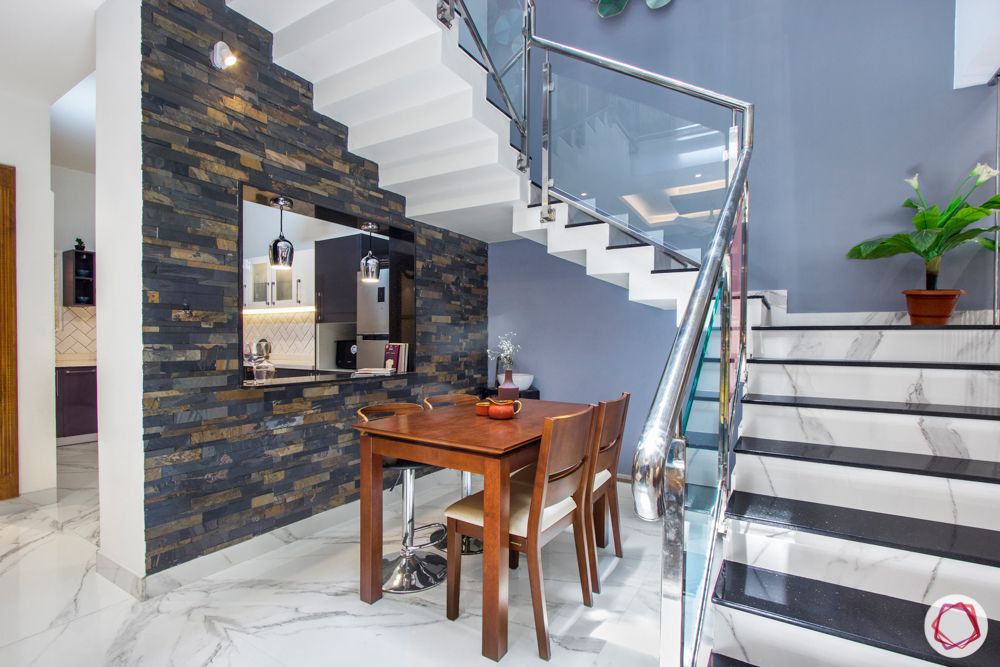 If you have an awkward space underneath or beside a staircase, add seating to give it new life. Pick your seating depending on the availability of space– for smaller spaces, ottomans and beanbags will do well. For larger spaces, consider adding a dining cum bar space as done here and swap out some of the dining chairs to add visual interest.
Seating ideas for empty spaces #3: Ledge by the window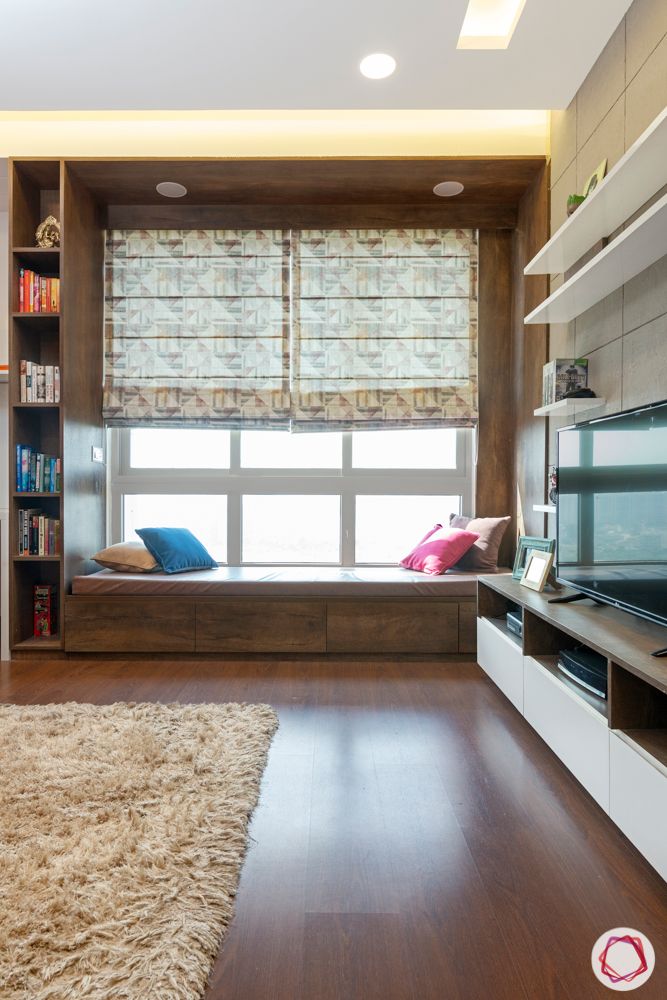 When thinking up seating ideas for dead spaces, considering adding window seats if there is space available. Not only does this add extra space to a living room or a bedroom, it also doubles up as an area for rest and respite, and capitalizes on great views and sunlight.
Seating ideas for empty spaces #4: Bench in the passageway
Passageways are often dead spaces because it can be hard to add some pizzazz without blocking the passage between rooms. Adding seating is your best bet– it makes the space look a lot less empty and can be pulled up into the living room if you ever need extra seats.
Seating ideas for empty spaces #5: Coffee table in the balcony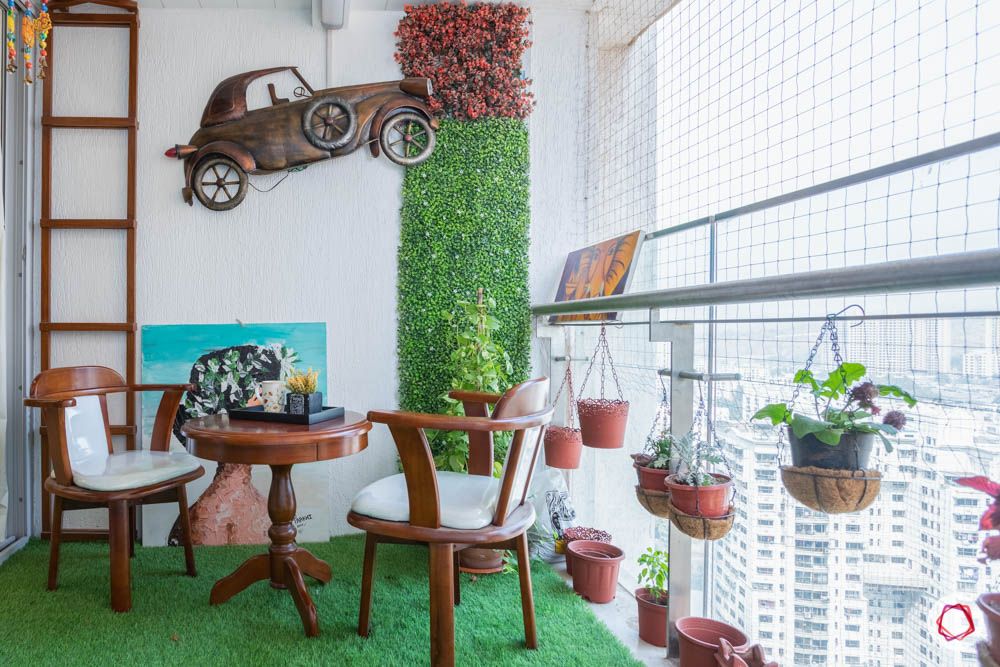 Balconies are left out of the grander scheme of interior design all too often, but there's a way about it. Add a patio chair and a table, if there's enough square footage, to make good use of the otherwise empty space. Benches, waterproof beanbags and hanging chairs are equally fun seating ideas for spaces like balconies.
Seating Ideas for Empty Spaces #6: Accent chair in a corner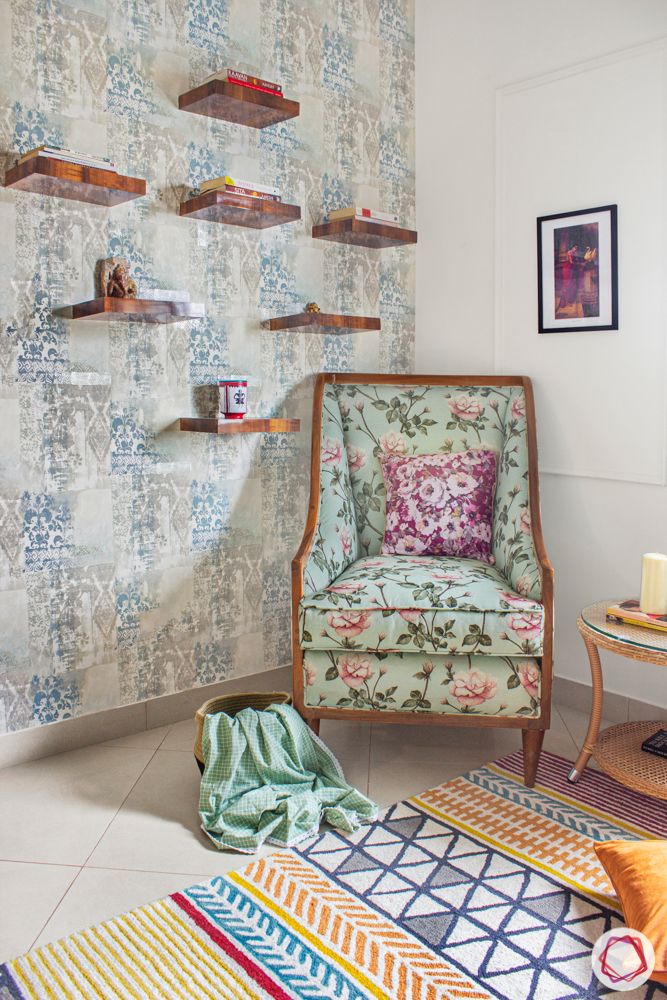 Adding seating to corners of a room can tone down the otherwise harsh edges and make the space look much more welcoming. Turn a bare corner into a reading nook or a meditation area with a cosy armchair, a few floating shelves and a throw for extra-cold days.
Bonus point: Floor cushions just anywhere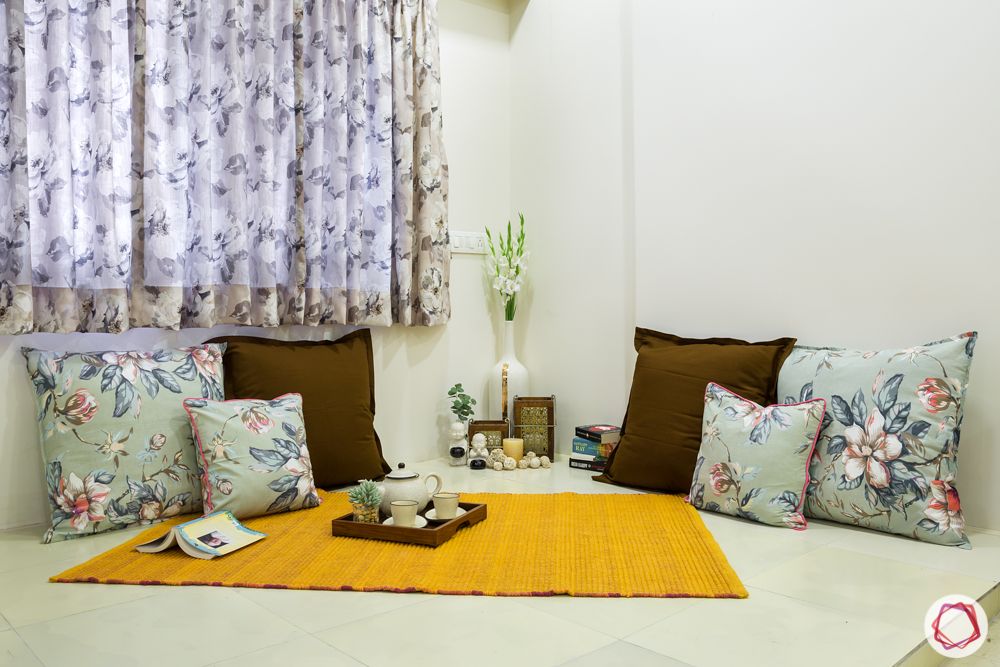 Seating ideas for dead spaces don't need to be a full-fledged project– you can just as easily put down some quirky floor cushions and voila! You've got a cosy nook that didn't extend out of budget and didn't take much time to put together, either.
Armed with these seating ideas, it's time to let the creative juices flow and get more use out of available square footage!
Look at this for more ideas: How to Have Seating in Your Entryway.
Send in your comments and suggestions.