Happy places are made of memories. And something about walking into nostalgia-filled homes always puts you in a happy place. It could be a beautifully carved wooden chair from your grandma's collection or a tapestry that has been in your family for generations. These heirlooms are conversation starters. While antiques have always had a special place in Indian homes, these traditionally-loved accents tend to get left out of homes that have modern interiors. But you don't need to part with your precious heirlooms just because they don't match the aesthetics of your home. In fact, we don't believe that antiques and modern decor don't go together.
So, let's show you how to decorate with antiques in a modern style.
How to Decorate With Antiques in a Modern Style #1: Make a Powerful Partition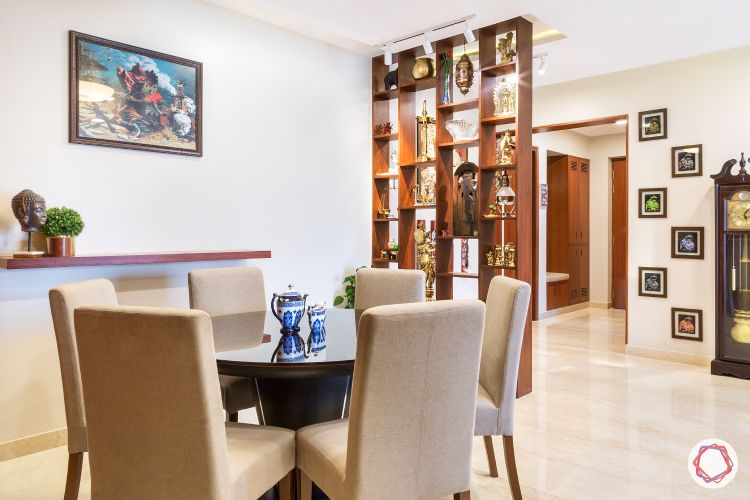 Antiques demand an almost unwavering attention. While some people might be tempted to push these craftsmanship wonders to forgettable corners and tables, we suggest going big and all the way. If you have an open layout, slice nooks with a divider. A floor-to-ceiling wooden partition with open shelves to display artefacts is sure to grab eyeballs. Not to mention, brownie points for combining functionality with aesthetics!
How to Decorate With Antiques in a Modern Style #2: Bring in Bedside Reminders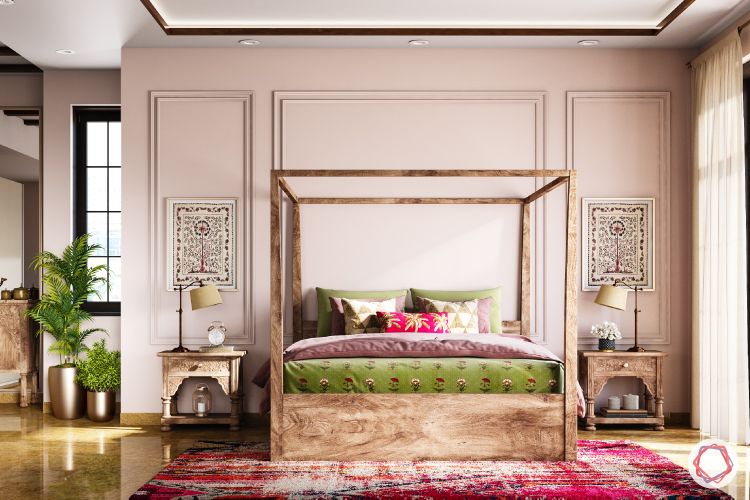 Tuck yourself to sleep with some of your favourite memories by placing antiques right on your bedside table. Keep your table tops clutter-free or dress it up with complementing elements like a flower vase or family photographs. We also suggest placing antiques on traditionally loved wooden bedside tables and indulging in a four-poster bed to take the setting to a perfect score.
How to Decorate With Antiques in a Modern Style #3: Think Focal Furniture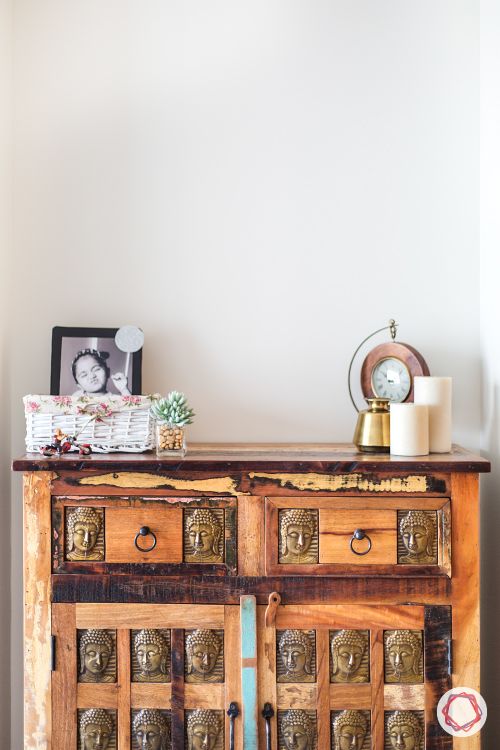 Whether it's your grandmother's ornate chest of drawers or your grandfather's wooden rocking chair, certain furniture fills you with comforting nostalgia. These heirloom showstoppers are an excellent way to create a visual focal point in any corner of your home. If you're interested in sprucing things up, you can have the handles changed or have the entire unit re-polished in a different wooden strain.

How to Decorate With Antiques in a Modern Style #4: Pair it With Your Essentials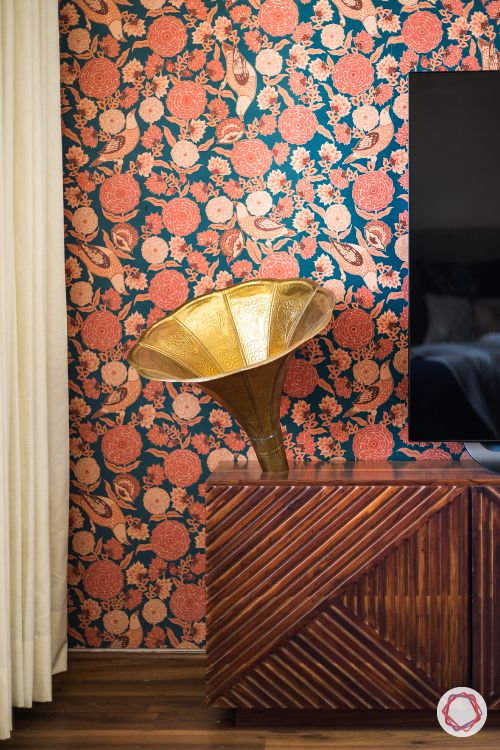 Antiques don't always need to be the highlight of the room – subtlety works just as well. But with the right touches, you can use your antiques to create a space from another era. Who thought the humble sound horn of the age-old gramophone could create a difference? Instead of tucking it away into an old, dusty corner, make it a part of your TV console. With an intricate floral wallpaper in lush reds and blues, your room will feel like it's straight out of the Victorian times. We suggest that you take your pick from bygone times and find the right background for your favourite piece!
How to Decorate With Antiques in a Modern Style #5: Create a Personal Corner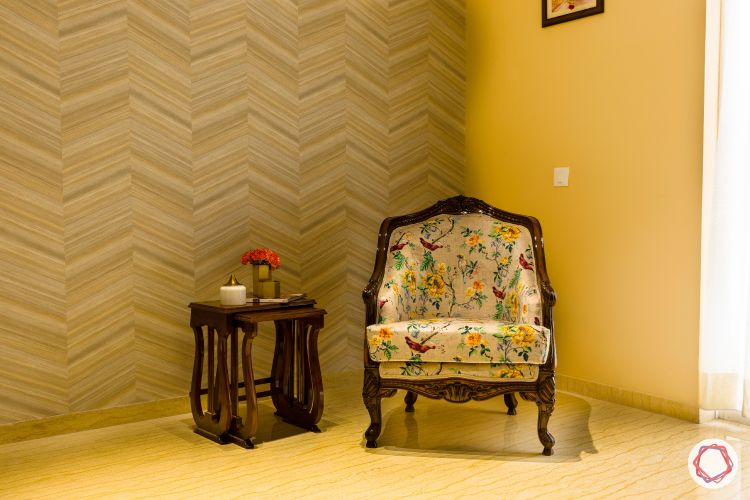 On pulling out those beautiful wooden pieces of furniture from the store room of your grandparents' house, chances are bright that you'll find some that surrendered to the ravages of time. But not all of it needs to be discarded! We suggest that you refurbish these gorgeous pieces, and find the right fabric that adds to the charm of these timeless pieces. You can also use warm lights to accentuate these timeless pieces further!
Maintenance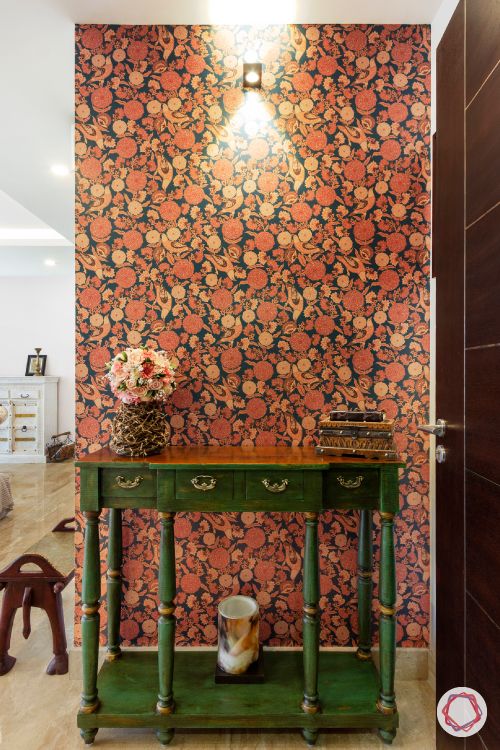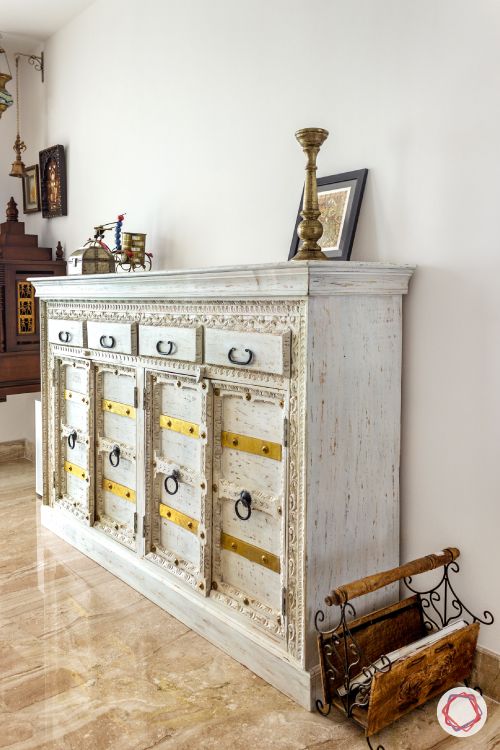 Most antique articles were crafted for longevity, and with proper care, they should last even longer. With wooden furniture, the rules are simple – keep them away from direct sunlight or heat, and make sure that the room has the right amount of moisture.
With antique upholstery and fabrics, gentleness is the way to go. Most importantly, for metal pieces, go easy on the polish. Some of these might be so delicate that even the acids on our hands can corrode them! So, for easy handling of these antiques, simply try and recreate their original environment – and you're good to go!
If you enjoyed reading about antiques and modern decor, also explore How to Style Your Home the Desi Way.
Send your comments and feedback.