Did you think that designs and styles are set in stone? Think again because we bring you a bedroom styling video that will make you reconsider this notion. In fact, the bedroom you see in the video below is a classic example of colonial design; it has mouldings highlighting a cosy fireplace, glass partitions to give the space an intimate vibe and an imposing four-poster bed at the centre of it all. Livspace stylist Rahul Kukreja uses his impressive bedroom styling tips to create 3 different versions of this bedroom in a matter of minutes!
Let's watch the bedroom styling video and find out what these ingenious tweaks are!
Style 1: Classical
Style Mantra
In this bedroom styling video, the stylist follows some steps to achieve the classical look for the colonial space.
Step 1: Place a wood crafted mirror on the wall and brass vase on a console
This brings out the rustic vibe we see in colonial spaces.
Step 2: Keep a stone bedside lamp on side tables
Colonial items are often made with indigenously sourced materials like marble.
Step 3: Use intricately detailed cushions and gold comforter to style the bed
The native patterns and love for intricate embroidery is an underlying theme of colonial design.
Step 4: Decorate walls with ornate picture frames lined with gold trims
Gold and metallic accents are the glamour elements of this style.
Style 2: Minimalist
Style Mantra
Moreover, Rahul uses some very simple tweaks to achieve the minimal look for this colonial space as we can see in the bedroom styling video above.
Step 1: Decorate wall with a cluster of light-coloured wooden frames
Wood is a quintessential element of minimal design; light-coloured wood, in particular, works better for this style.
Step 2: Use white and grey soft furnishings
The colonial style is not big on bright colours. Hence, we can find a common thread of a neutral palette that works for both the colonial and minimal styles.
Step 3: Place a lean brass lamp on basic bedside table
Streamlined designs are typical of the minimalist style and metallic fixtures of the colonial style.
Step 4: Throw in a minimal wooden bar stool
In a bedroom, you can use tall bar stools with a simple design for various different purposes —side table, seating or corner table. Can you think of anything more?
Style 3: Eclectic
Style Mantra
In this bedroom styling video, we see Rahul weave in eclectic elements seamlessly into the colonial design of this bedroom
Step 1: Place tables in bright colours and different shapes next to bed
Basically, these neon shaded and rounded shapes provide the 'quirk' element to this style.
Step 2: Display of off-beat art and accent pieces on walls
Here, by off-beat, we mean something dated and deliberately out of place like this reindeer head.
Step 3: Turn everyday objects into masterpieces
The most obviously mundane objects like earthen clay pots and ceramic plates can become style statements.
Step 4: Keep antique chest that doubles up as side table
In fact, as this style transcends time periods, antiques are an integral part of it.
Step 5: Put in cushions and throw pillows in different shapes, sizes and patterns
A deliberately mismatched look is what we are aiming at so go for as many different shapes and sizes that you can find!
What exactly is colonial style?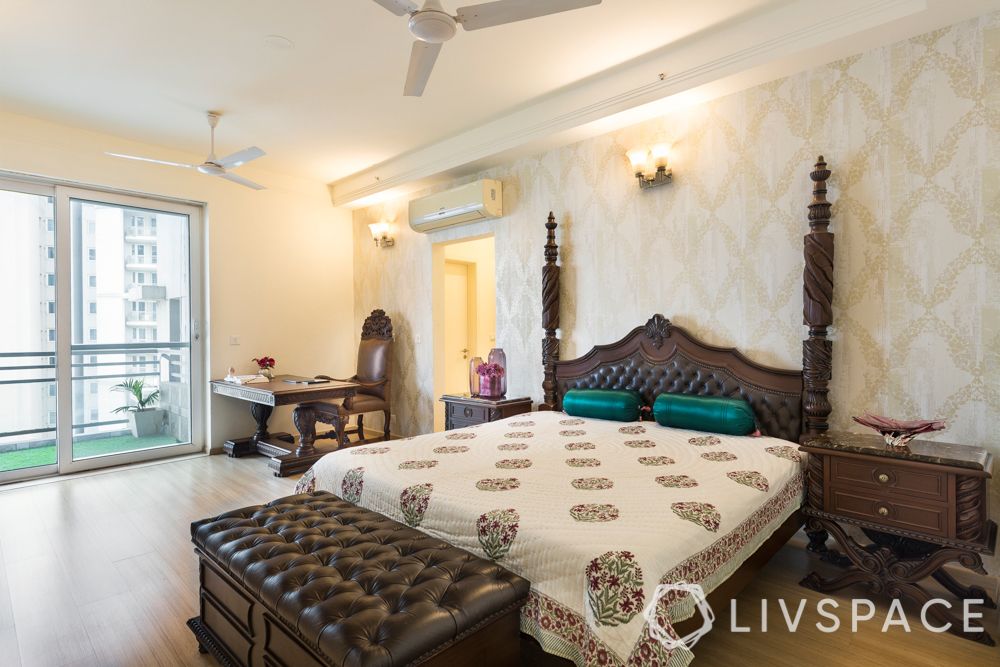 Style Mantra
You wouldn't have missed the Chhatrapati Shivaji Maharaj Terminus, also known as the Victoria Terminus, in Mumbai with its towering dome and projecting gargoyles or the Writer's Building in Kolkata, resplendent in its red brick facade. Parting gifts from our colonists—predominantly the British but also the French, Portugese and Dutch—these structures, and many more are emblems of the colonial era. Naturally, we know them by sight and identify them with swooning arches, tall ceilings, Georgian columns and pearl white walls studded with cross-cultural decoratives.
Origin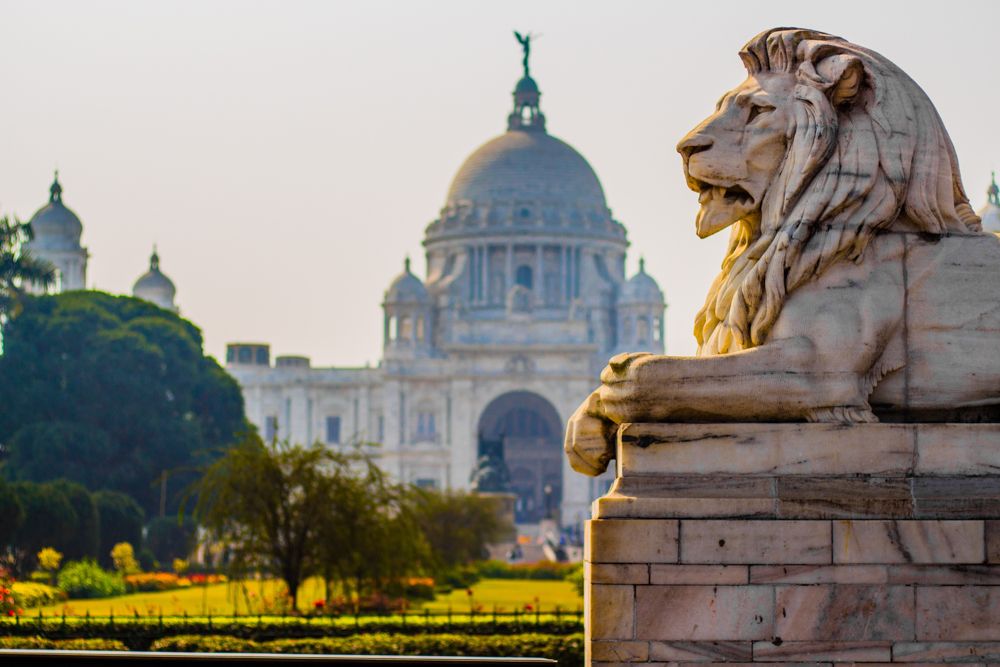 Colonial design is the enduring legacy of the collaboration between the east and the west. When India was colonised in the 18th century, the Europeans brought with them their own style of architecture. But they had to adapt it for the virulent Indian summers and to the materials available indigenously.
Tall ceilings and stone interiors emerged as the perfect solution for keeping the heat out. Used to sitting cross-legged on the floor, the concept of elevated furniture was introduced by our colonisers; and we in turn added an exotic twist with our remarkable craftsmanship. Eventually, a distinct style of architecture, interiors and furniture emerged, vestiges of which are commonly found in Chennai, Kolkata, Delhi, Mumbai, Hyderabad, Kochi and Goa.
How to Spot This Style?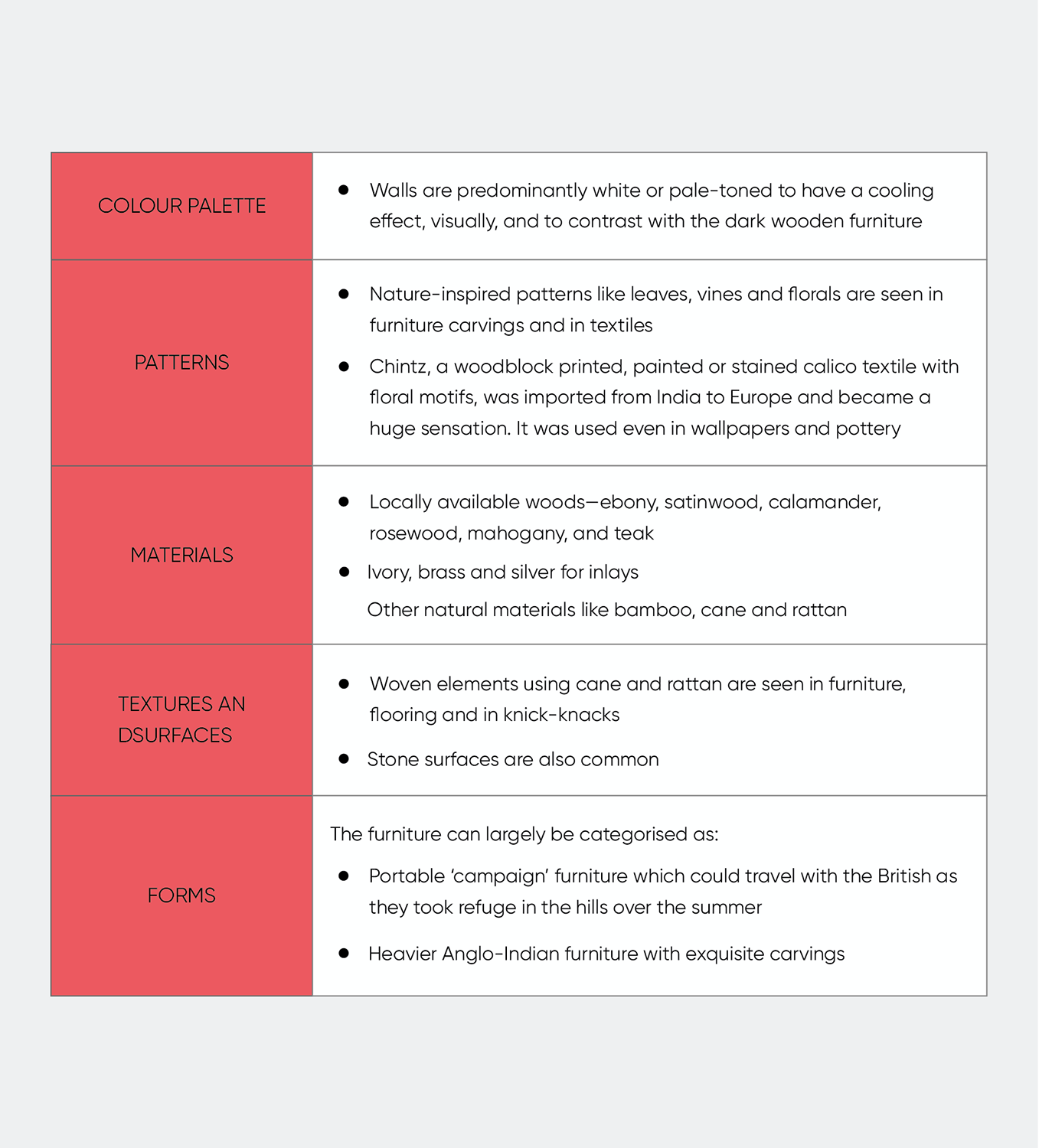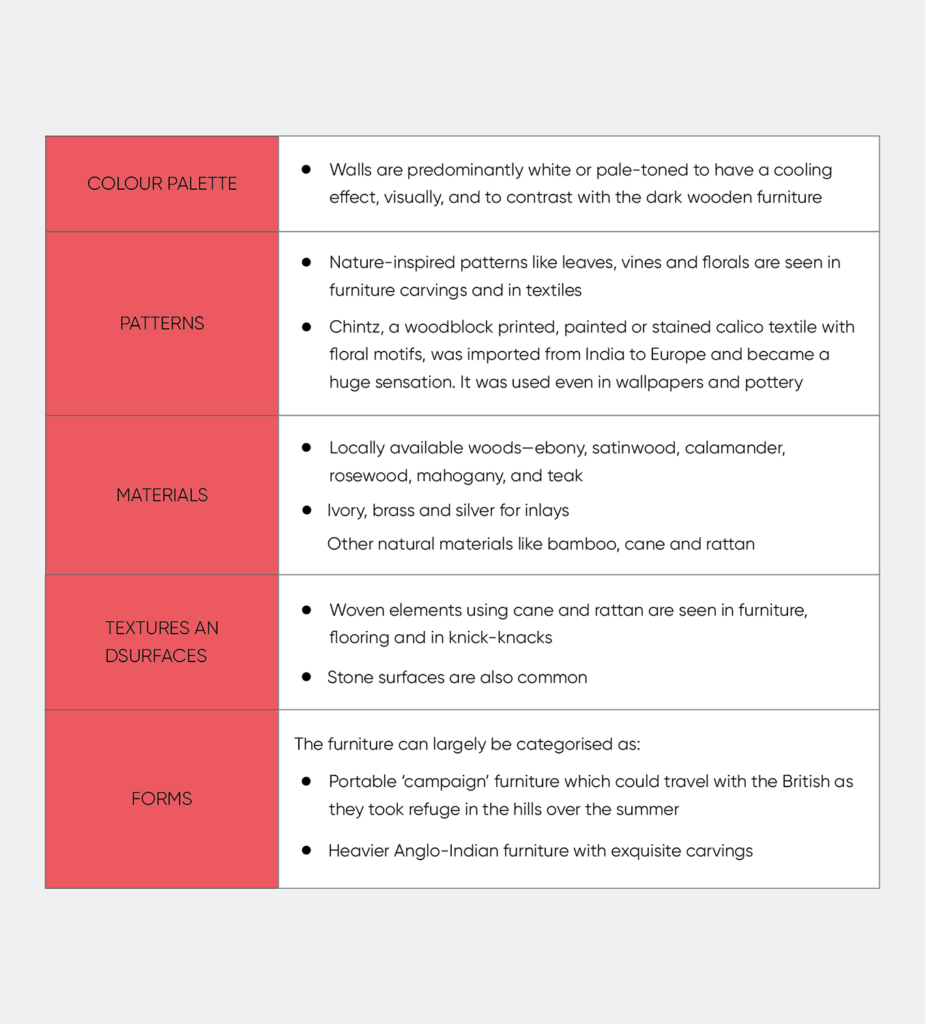 If you enjoyed watching this video, also check out how to set up a luxurious bar at home in 12 simple steps.
Send in your comments & suggestions to editor@livspace.com