Beautiful lighting, well made beds, intimately arranged furniture — hotel rooms feel like a slice of heaven. So how about we bring the allure home? A quick and easy overhaul is all that is required and our hotel style bedroom ideas will tell you exactly how:
Hotel Style Bedroom Idea #1: Bedding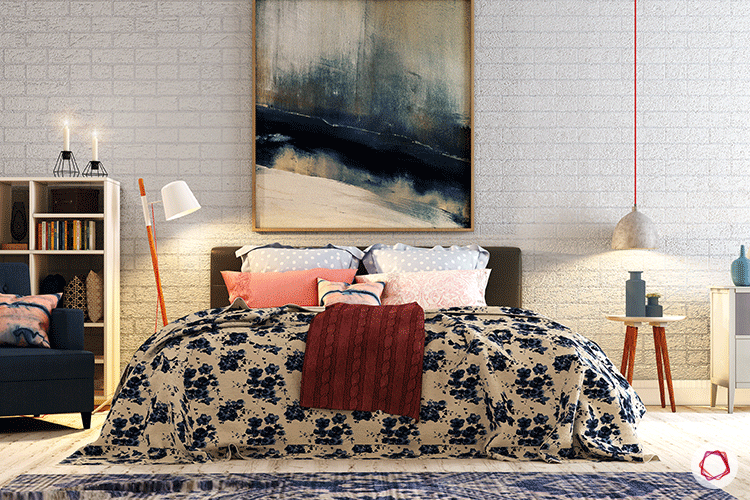 Hotel room beds look so inviting and the secret to that is simple. Layering. With a mattress cover, a gorgeous set of sheets, comforter and a runner, your bed will look sumptuous as ever. Top it with sleeping and decorative pillows for added effect.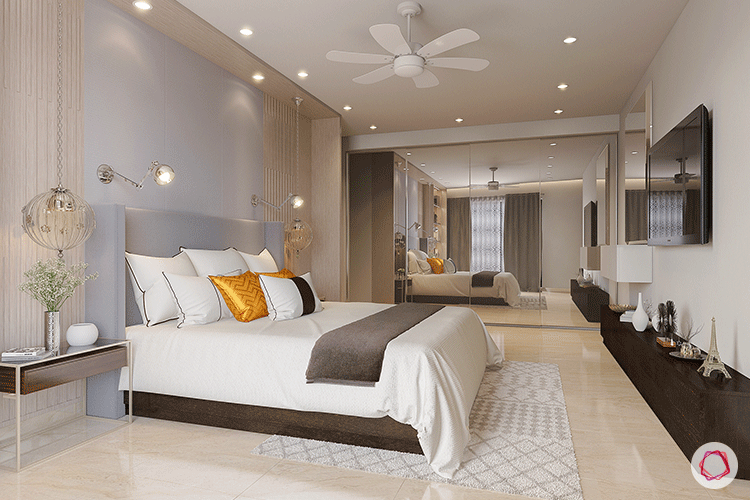 Go for cotton sheets in white or neutral tones, tucked and folded at the sides, for that archetypal look.
Hotel Style Bedroom Idea #2: Lighting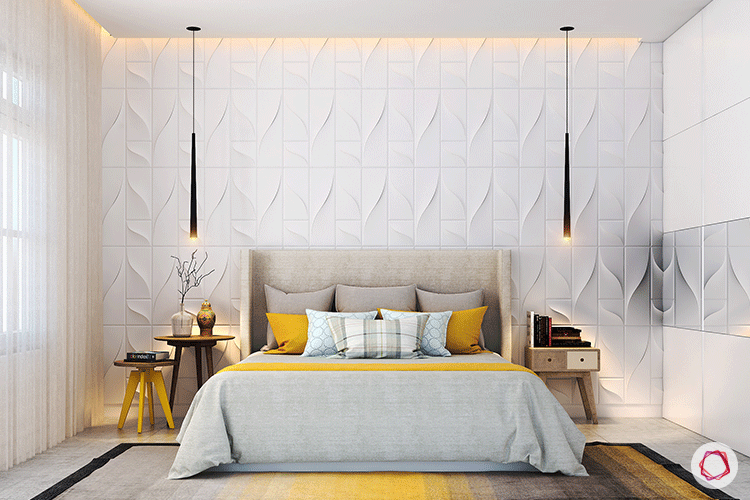 Instead of regular fluorescent tube lights go for stylish light fixtures. Experiment with lampshades, pendant lights, wall mounted sconces, table lamps etc. to complement your bedroom's interiors.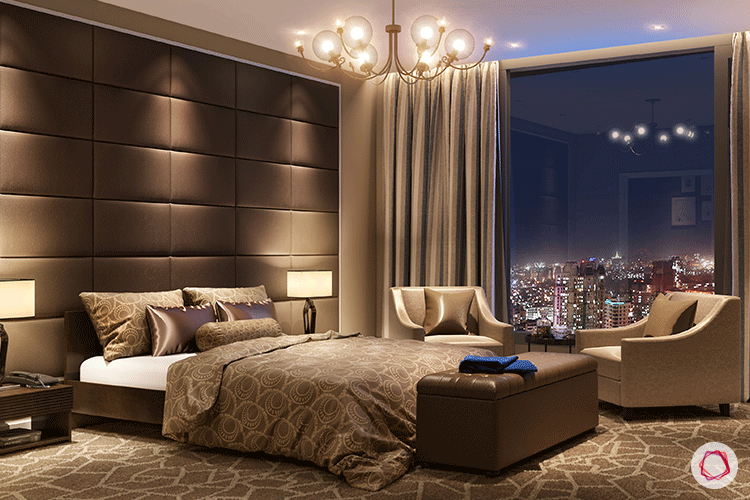 Opt for warm white LED lights for a relaxed effect.
Hotel Style Bedroom Idea #3: Window treatments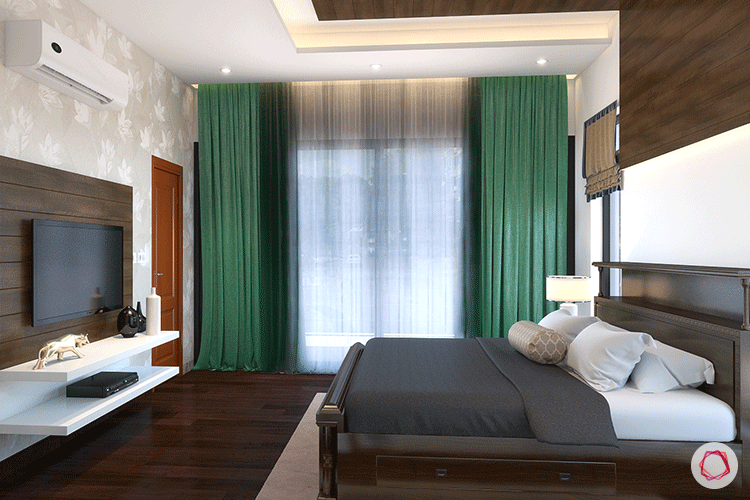 Custom make your drapes and curtains instead of buying ready made ones, so they fit your windows perfectly. You can also go for stylish drapery rods to amp up the look.
Sheer curtains when paired with blackout curtains look so enchanting and also help regulate natural light and temperature in the room.
Hotel Style Bedroom Idea #4: Extra seating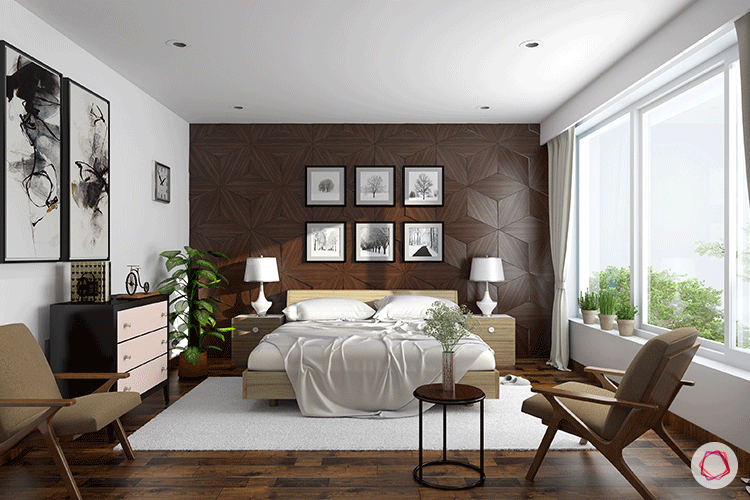 People often miss the mark when going for a hotel-inspired bedroom look because they concentrate too much on the bed. Use the additional space in the room to put some lounge chairs, a loveseat, or maybe a La-Z boy, perfect for reading or working out of a laptop.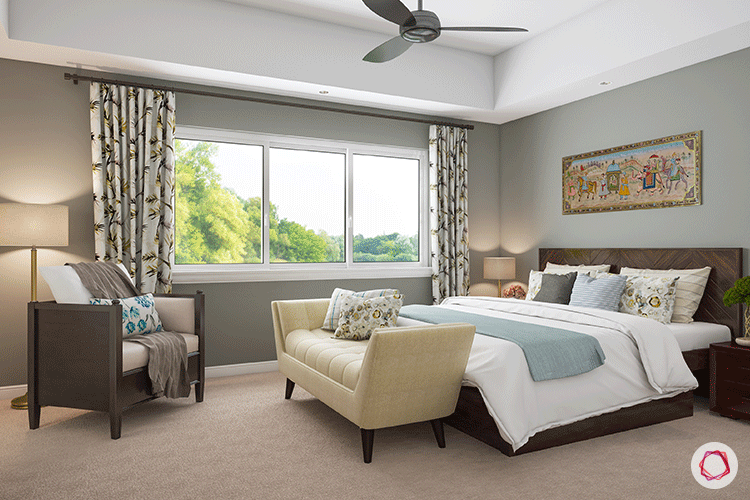 Also, a good hotel bedroom will never leave the space near the foot of the bed empty. You can add a settee that compliments the decor or some comfy ottomans.
Hotel Style Bedroom Idea #5: Symmetry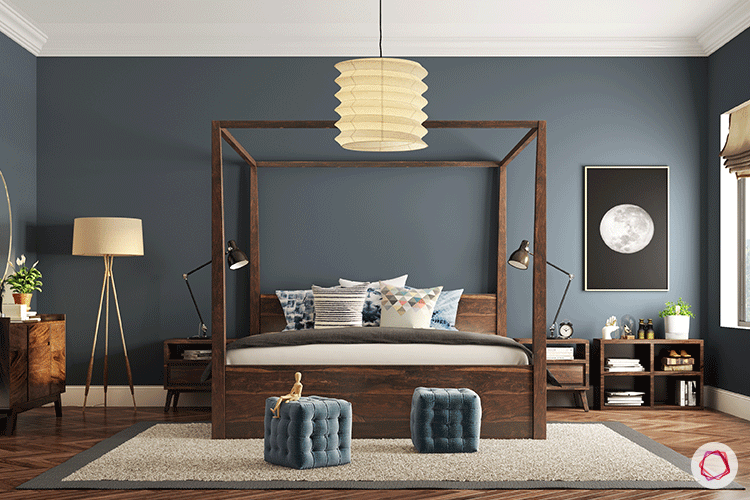 Symmetry plays a major role in hotel rooms. Matching nightstands or thematically curated storage options give rooms a cohesive look. Replicate the same for that boutique-bedroom look.
Also, furniture should be intimately arranged so items like books, electronic items, stationery are close at hand.
Hotel Style Bedroom Idea #6: Accent wall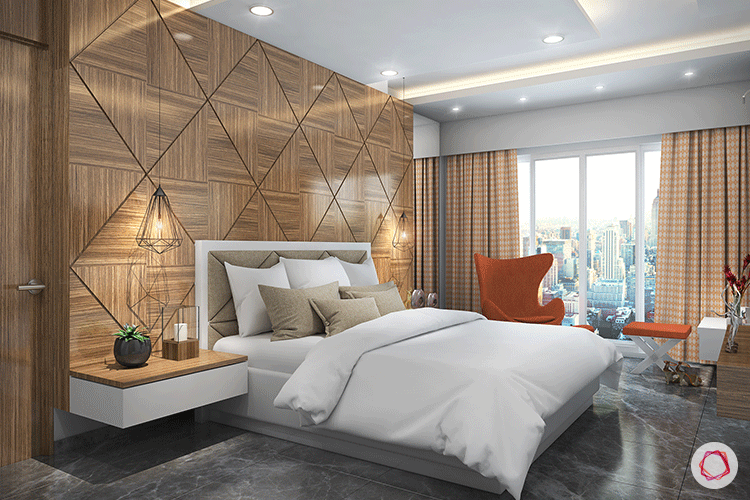 A beautiful accent wall is the stuff elegant settings are made of. Accentuate the wall at the back of your bed with a beautiful design and bask in the magnificence of the decor.
Hotel Style Bedroom Idea #7: Rugs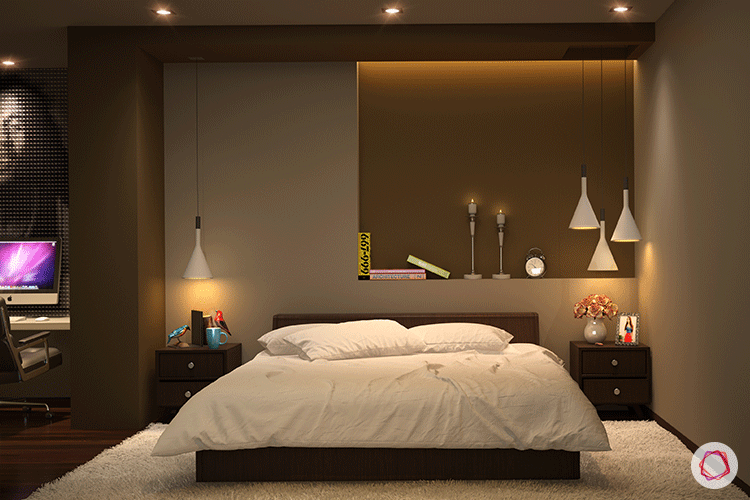 Nothing makes a statement more than a beautiful carpet or rug. It feels so good on the toes after long slumbers. Put one near the bed or underneath the settee and see how your bedroom transforms into a hotel room.
Hotel Style Bedroom Idea #8: Artwork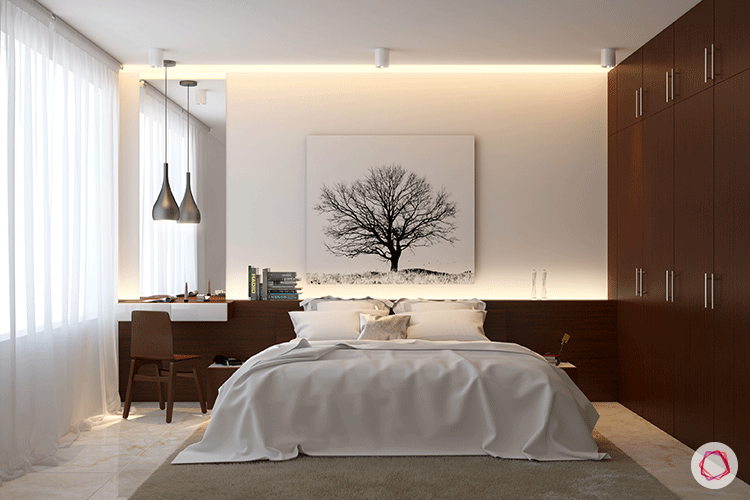 A sure way of uplifting your bedroom decor is with a statement art piece. It can glamorize the space and act as a great conversation starter.
With these hotel style bedroom ideas, you can create the perfect staycation you've always desired.
Check out bedroom interior design ideas: