All 5-star hotel lobbies have such grand and luxurious designs, and we often make the mistake of thinking these ideas are just for those big lobbies. In truth, these lobby interior design ideas can actually be easily used in our homes! Confused? Take a look at these 10 hotel lobby decor that you can incorporate into your lovely home.
#1: The Grand and Elaborate Lobby Interior Design Themes
We know what you think – these deep and dedicated hotel lobby themes can't fit into our small homes. But they can! You don't need to use all the elements here, but just the impactful ones. For example, these common themes: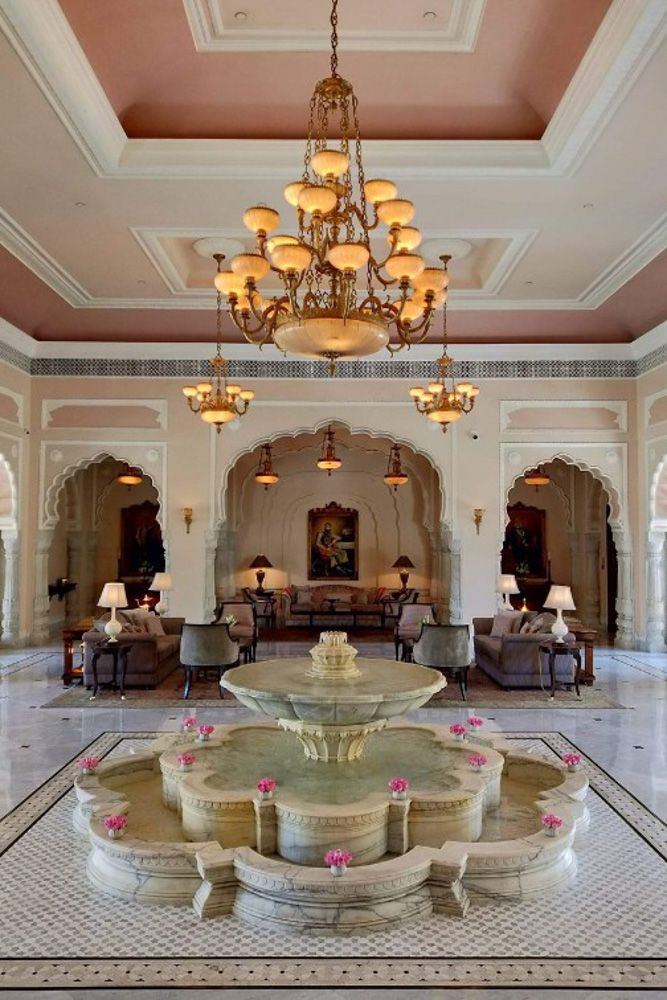 Image source: Taj Hotels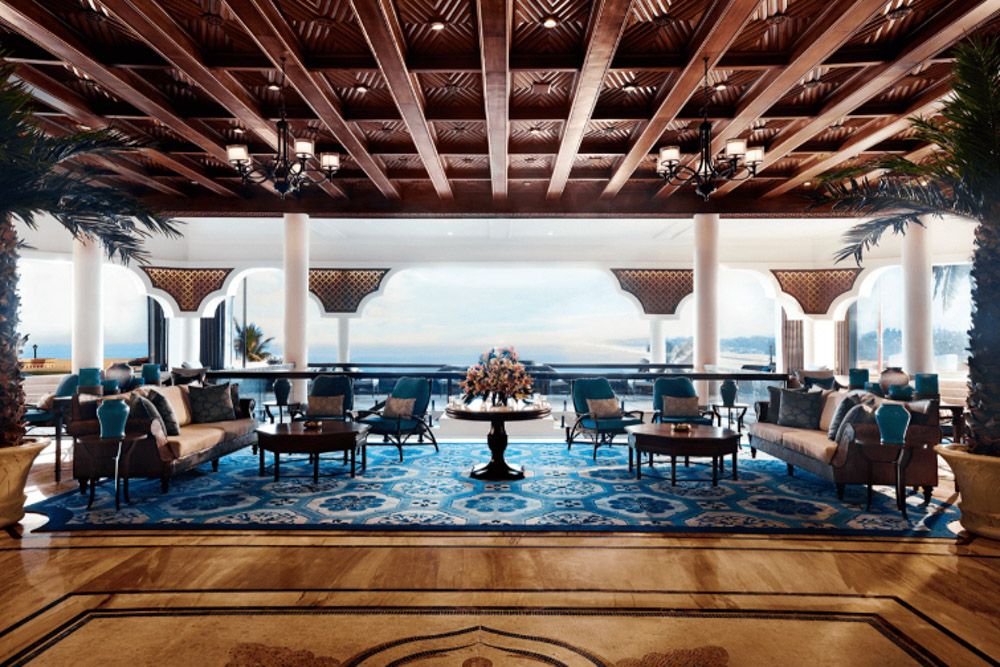 Image source: Taj Hotels
Image source: Four Seasons Hotels
You can use the colours and patterns, or even layered ceilings and lighting ideas from these hotel lobby designs in your homes. Rest assured, these little details can create larger impacts than you can imagine.
#2: The Distinct Cultural Elements or Art Work
Image source: Taj Hotels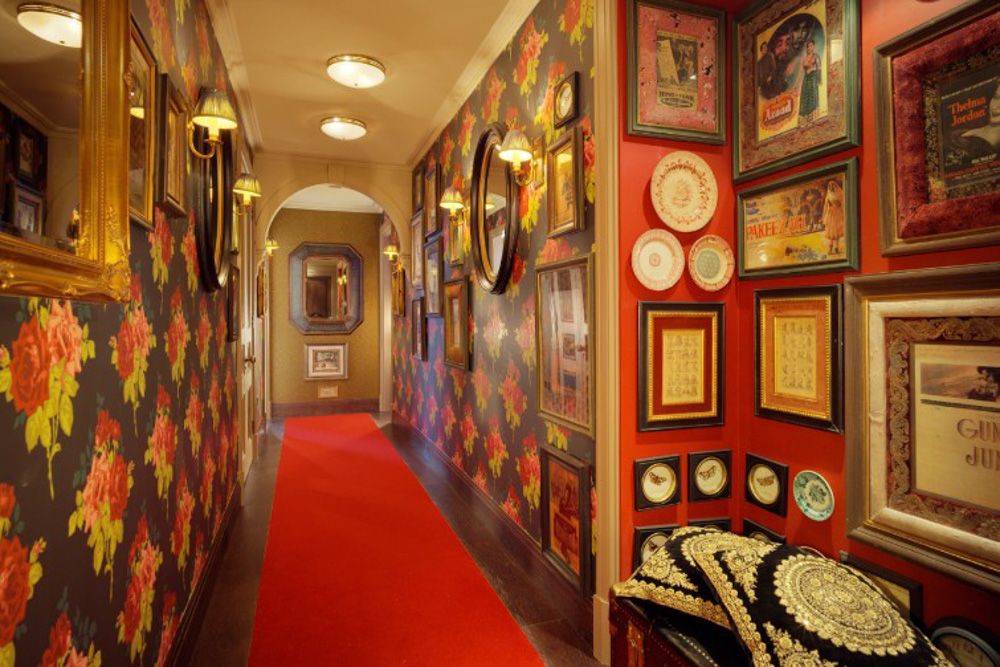 Image source: Taj Hotels
Think of your living room and house lobby designs as a means to express your pride, and you'll know what to do. These forms of decoration also serve as conversation starters and can make your spaces more visually interesting.
#3: The Luxurious Furniture Pieces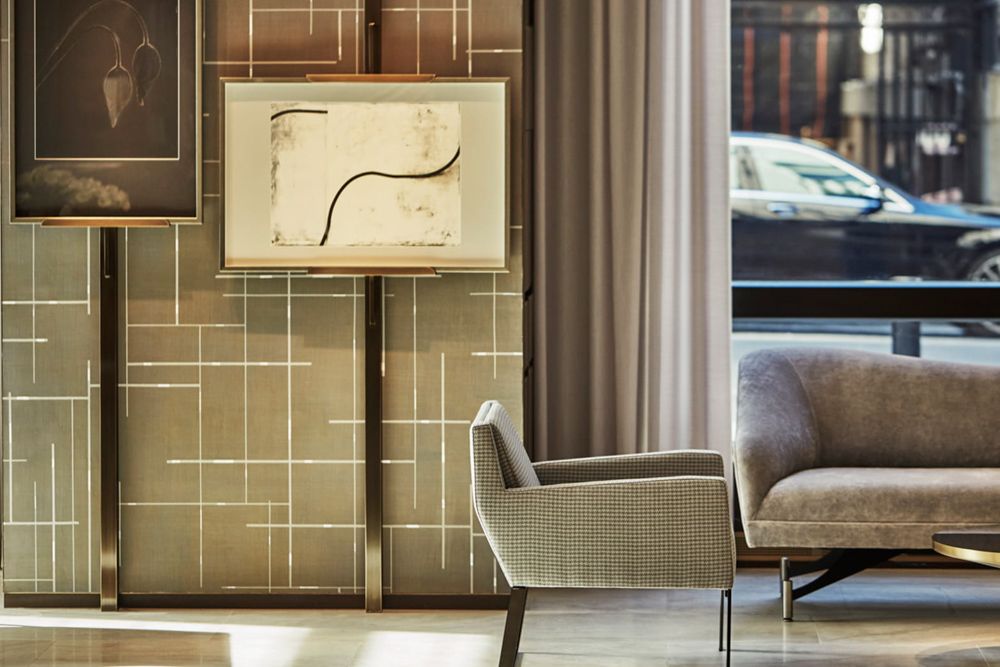 Image source: Four Seasons Hotels
Your furniture speaks a lot about your personality. It can show whether you're simple or you like to stay current with fashion and trends. So be free and speak through your furniture because you will end up using and enjoying it more than your guests.
#4: The Expensive Floors That can be Muted or Bold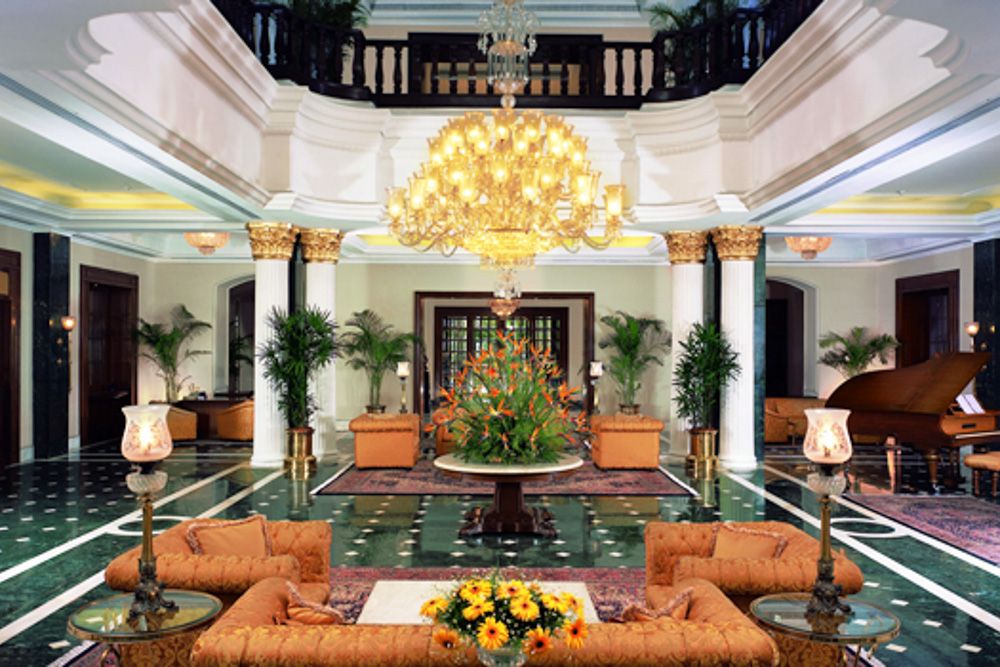 Image source: TripAdvisor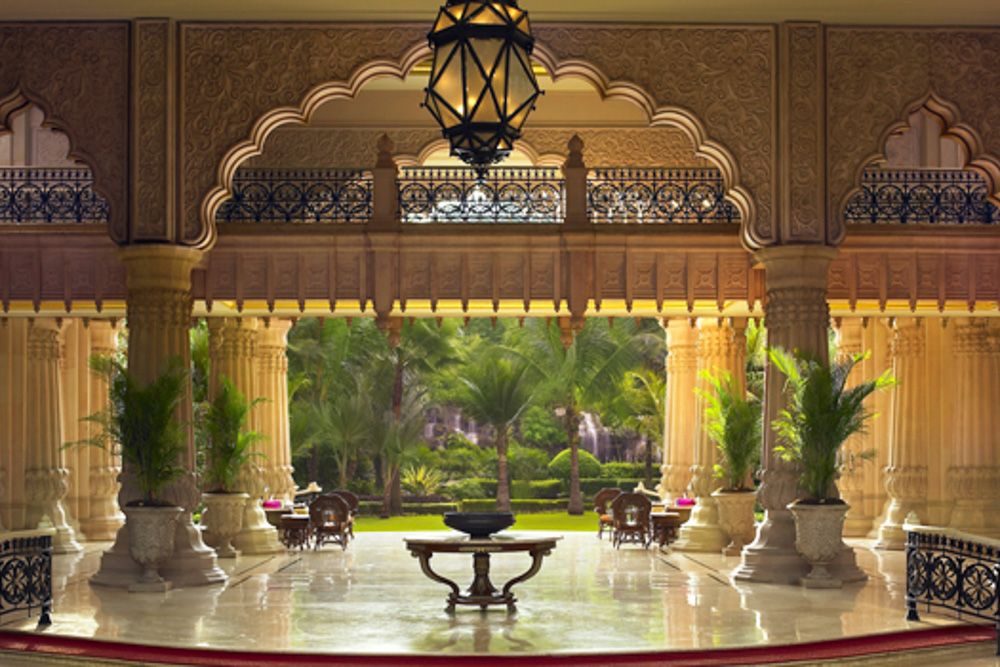 Image source: TripAdvisor
Luxury hotels generally pair their marble floors with marble cladding on their walls. But you can choose a paint that matches the colour of your marble floor, or you can use faux-marble laminates to cover your walls. Either way, you'll have a luxurious interior like these hotel lobby designs.
Also Read: Which is the Best Type of Flooring for Indian Homes?
#5: The Oversized Focal Points in Lobby Interior Design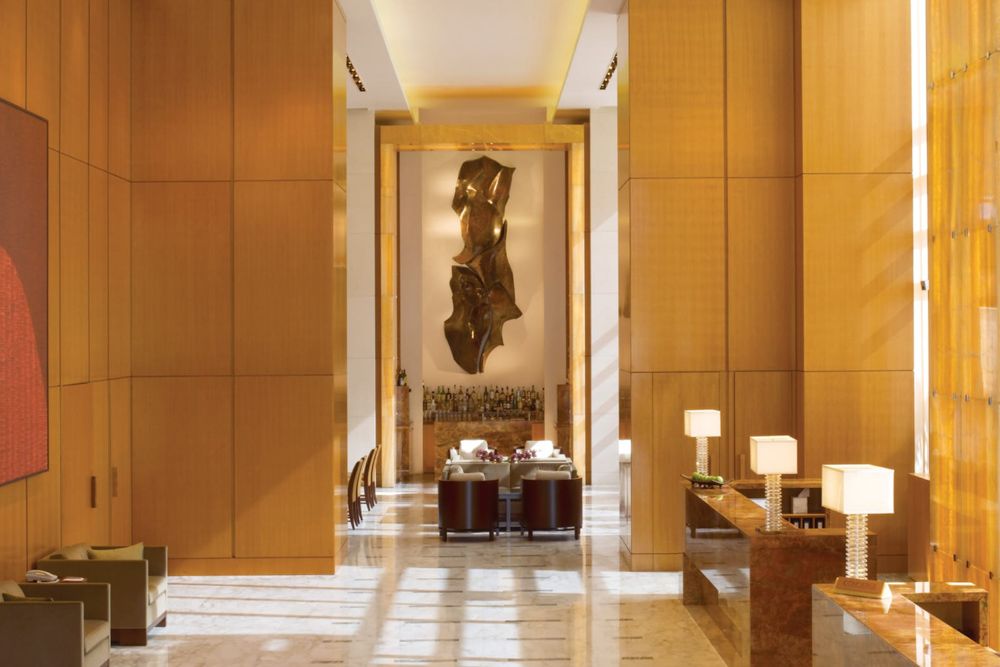 Image source: Four Seasons Hotels
We can't blame you if you've never focused on these lobby interior design ideas before. You were probably distracted by those huge focal points that these hotels install in their lobbies. We are not asking you to get a fountain in your living room or foyer; we are simply suggesting that you consider those big idols made of stone or metal for your home. They are even recommended by Vastu shastra, so this will be a win-win!
#6: The Gold and Velvet Finishes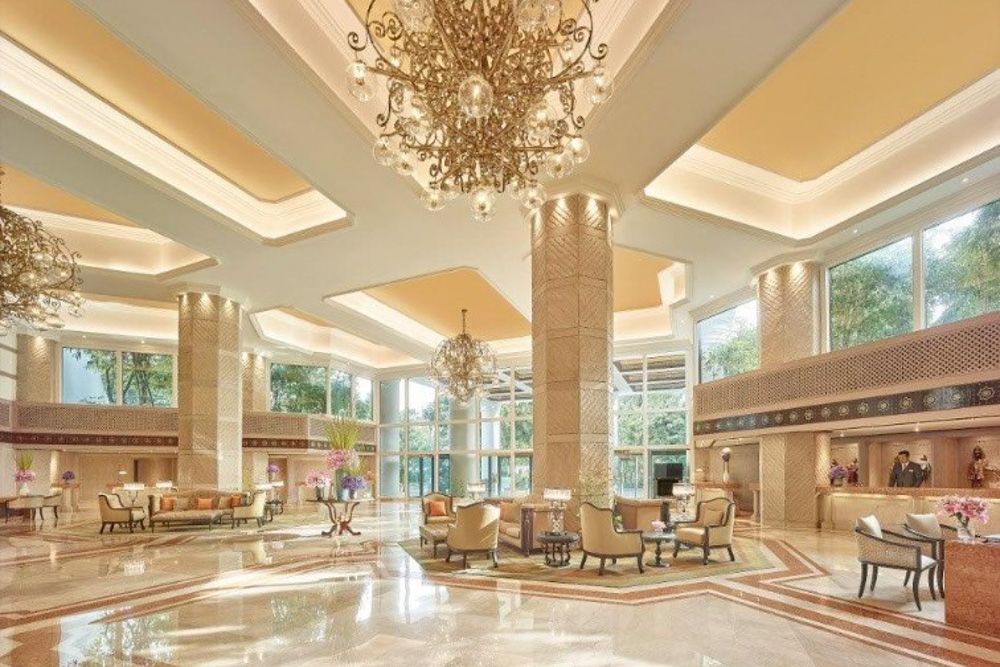 Image source: Taj Hotels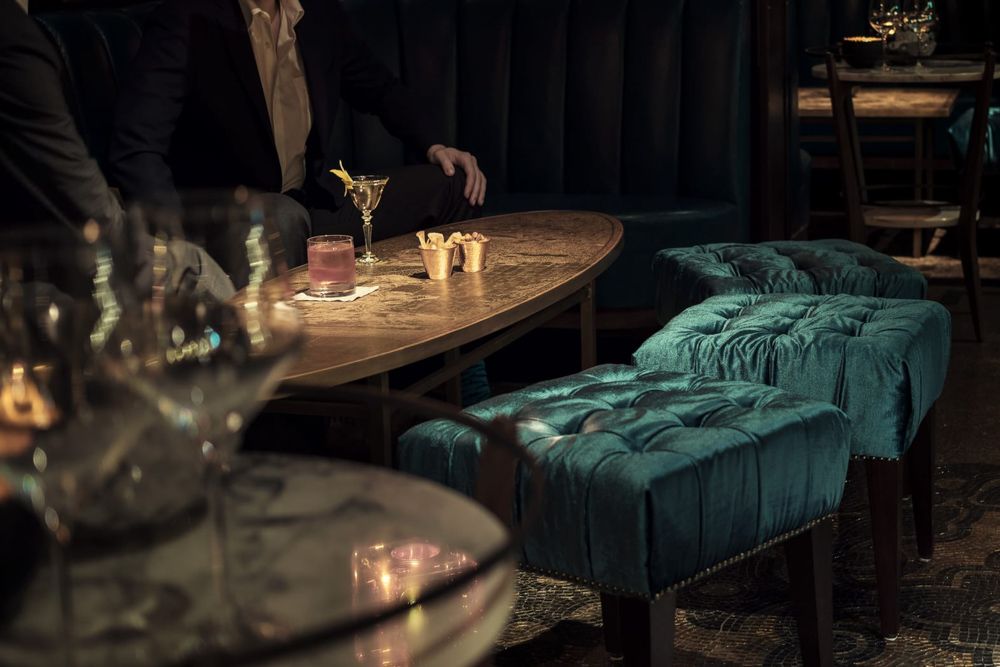 Image source: Four Seasons Hotels
This lobby interior design idea is a no-brainer. In India, it's well-established that these glossy finishes have a grand effect that people love. The use of these materials in interiors has been around for centuries and will never go out of style. Using them to create a timeless interior design for your home is actually quite a smart idea.
#7: The Spaciousness of Expansive Lobby Interior Designs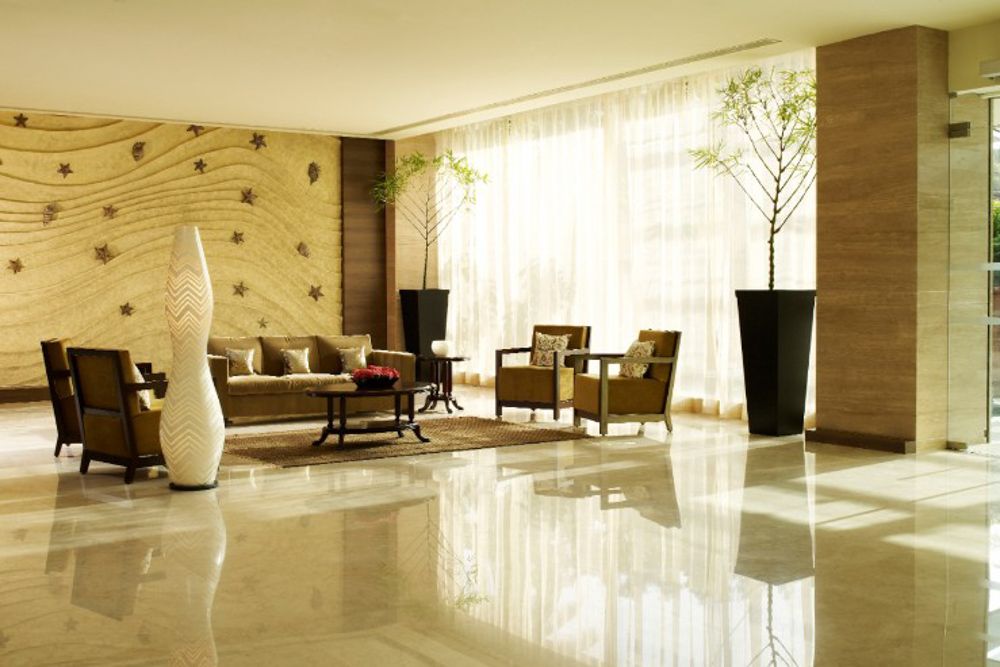 Image source: Taj Hotels
There is one thing that is common in all grand hotel lobby designs: free space. Space (or at least the impression of free space) is important in every interior design. But you don't necessarily have to remove the non-essential furniture from your living room to make space. You can make the furniture stand together in small pockets and make space on one or more sides of your living room. A smart layout is the way to go about implementing this idea.
#8: The Smart Layered Lighting in Lobby Interior Design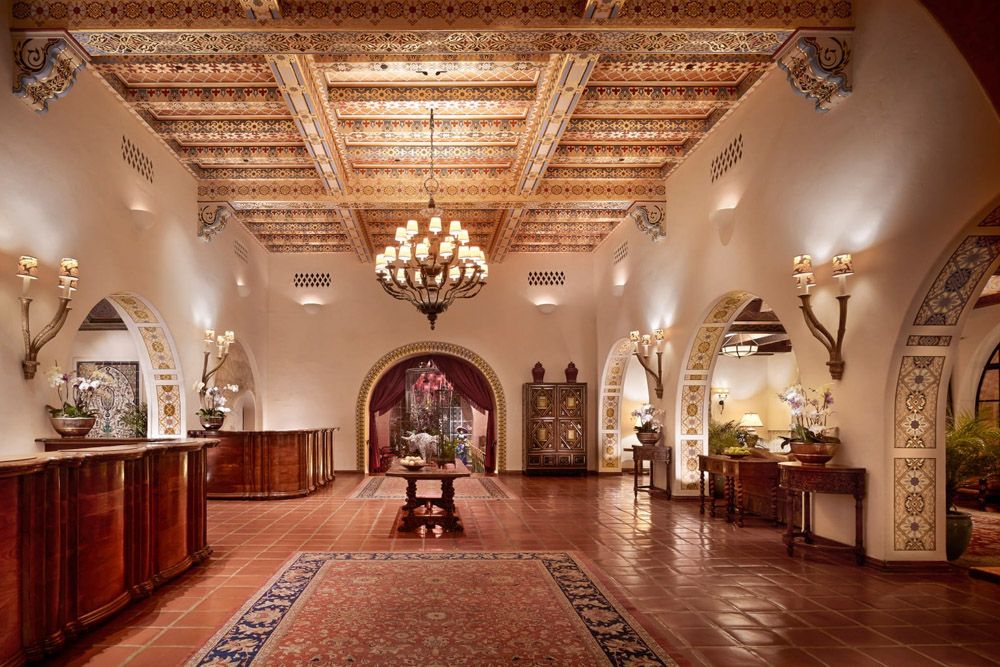 Image source: Four Seasons Hotels
A good lighting design not only just brightens your home, it also creates an ambiance and highlights your furniture. Remember how we said that your furniture can be a form of expression? Well, strategic lighting highlights that expression. So make use of lamps, spotlights, sconces, chandeliers and more unique lighting ideas to enhance the experience of your guests in your home.
#9: The Large Fancy Rugs in Luxury Hotels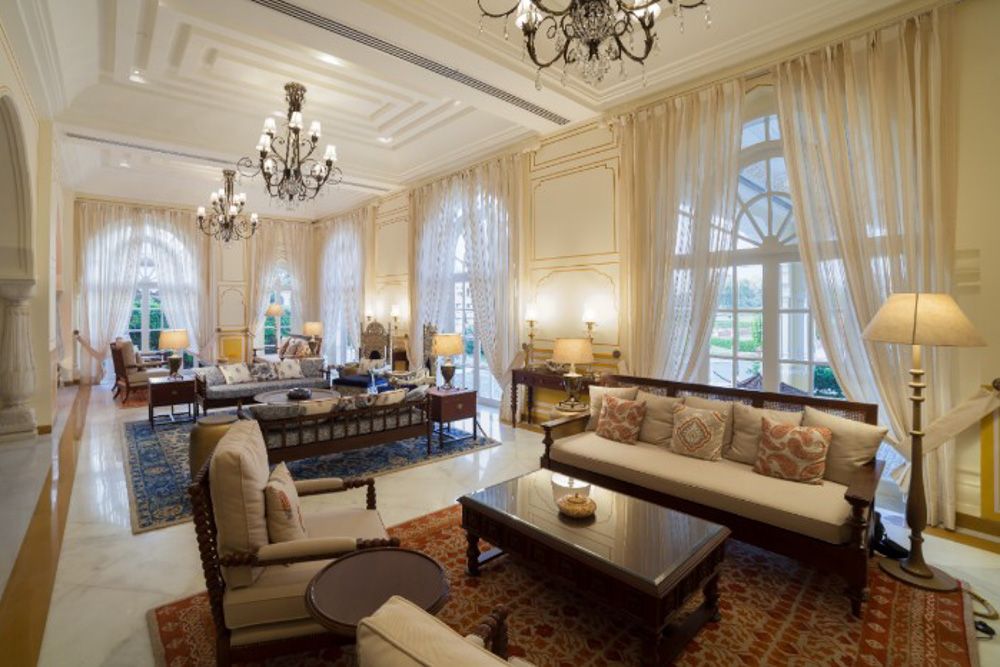 Image Source: Taj Hotels
Rugs are essentially used to visually demarcate an area from the rest of the floor space. It helps create zones and works great for open floor layouts. Since most homes these days have open living and dining areas, you can use this tip to differentiate one from the other.
#10: The Trend of Biophilia in Lobby Interior Designs
Image Source: Four Seasons Hotels
One of the prime requirements of hotel lobby designs is to give guests a relaxing vibe, and that's what plants do. They can relieve stress and improve mental health. So if you've been thinking about indoor plants, we encourage you to add some foliage in your living room or house lobby design.
Also Read: 4 Hotel Room Design Ideas to Steal for Your Home
We hope you're inspired by our lobby interior design ideas, and you can use them in creative ways in your home. If you need help, we're here.
How Can Livspace Help You?
If you want your home to be just as beautiful, then look no further. Book an online consultation with Livspace today.
We love hearing from you! Write to us with your comments and suggestions at editor@livspace.com