Every force has a counterforce, that's the law of nature. Similarly, every culture has a counterculture. That is why, when minimalism is taking the design world by storm, we have a counter-trend of maximalism emerging from it.
If we were to look at this style in terms of minimalism vs. maximalism, a minimalist would say less is more and a maximalist will insist that 'more is more.' In fashion, late designer Gianni Versace's work resonated closely with this style. For home interiors, iconic fashion designer Sabyasachi Mukherjee's Kolkata mansion sets the bar for the maximalist style.
Let's explore this interior design trend further to see where it came from, how it's shaping up and why you need to try it!
What is Maximalism and Why We are Talking About It?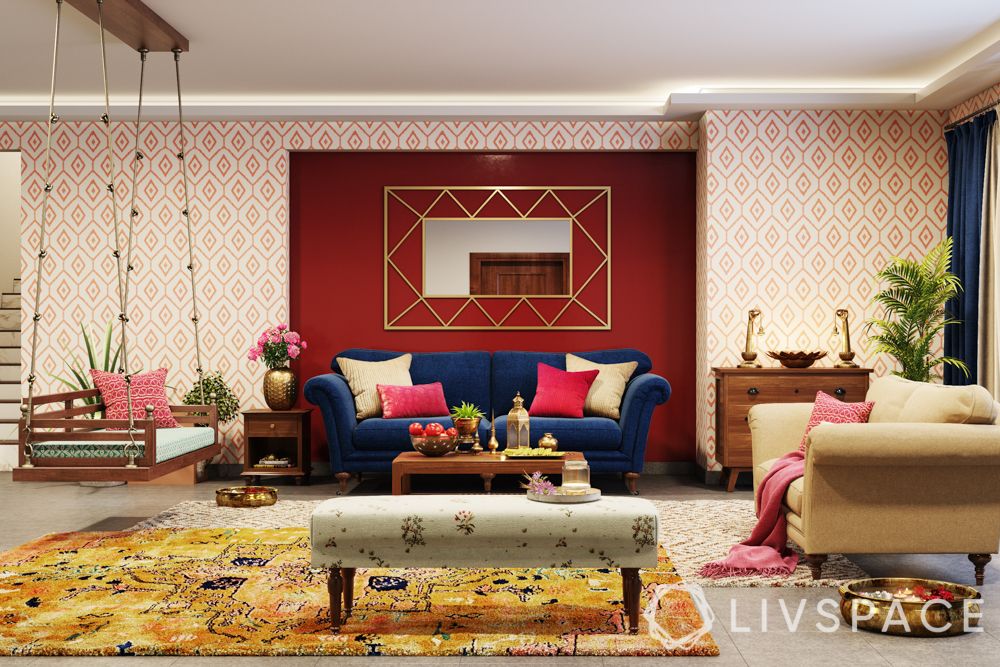 Maximalism, as the name suggests, is the art of decorating a home with the maximum use of colours, repetitive patterns and prized showstoppers without descending into complete chaos. Maximalism finds a more natural habitat in Indian homes than its counter-style minimalism for Indians are culturally inclined to collect. However, this style requires tact and a keen eye for detail as one misstep can result in a disastrous outcome.
As opposed to minimalism that is devoid of patterns and bold colours, this trend looks for bright pinks, fuschia, vibrant greens and deep hues that set off the mood for the room. It also incorporates motifs like paisley, chevron etc. to bring in some character and charm to the room.
The key here is to understand that maximalist spaces are curated with careful intent; they are never thrown together like bohemian homes. Also, continuity, which is usually achieved by repeating patterns, is very core to a maximalist home.
The Origin of Maximalism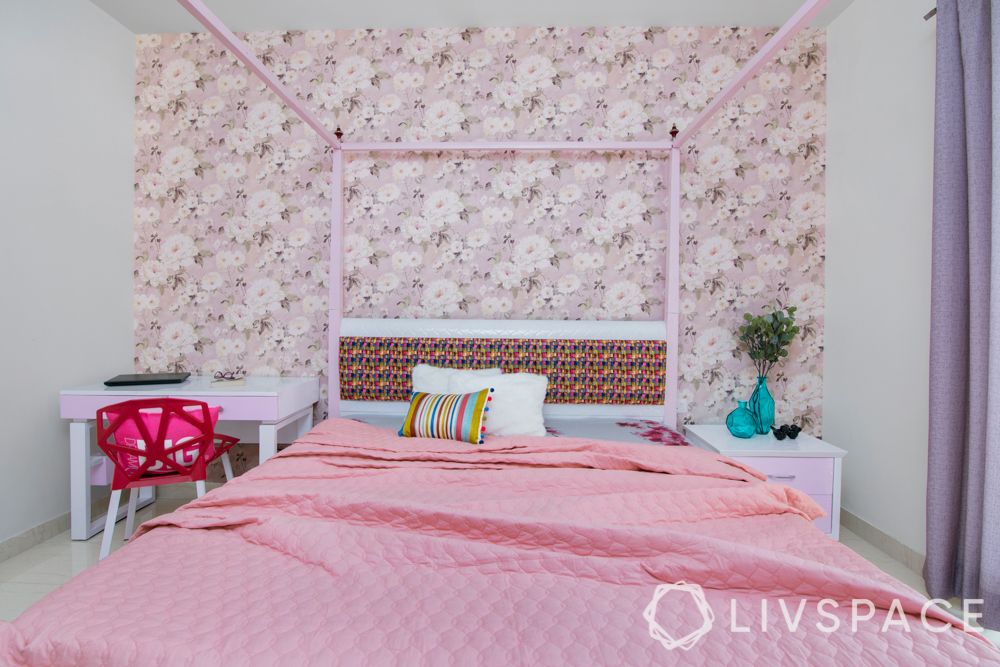 Looking back, maximalism, unlike other interior design themes, doesn't have a specific era or period it peaked at. In the late 1800s, this style was a revolution in the world of art with more artists taking to bold colours and patterns in their work. In the 1900s, the trend took on the world of fashion and home decor with the Hollywood revolution of glitz and glamour. Statement pieces and gold accents were the centres of attraction in many films and homes.
In 1981, the Memphis Design attracted many with its unique colours, geometric shapes and stripes etc. and was a rage. We see many elements from Memphis Design style are still in contemporary homes to recreate the maximalist vibe.
5 Key Features of Maximalism in Interior Design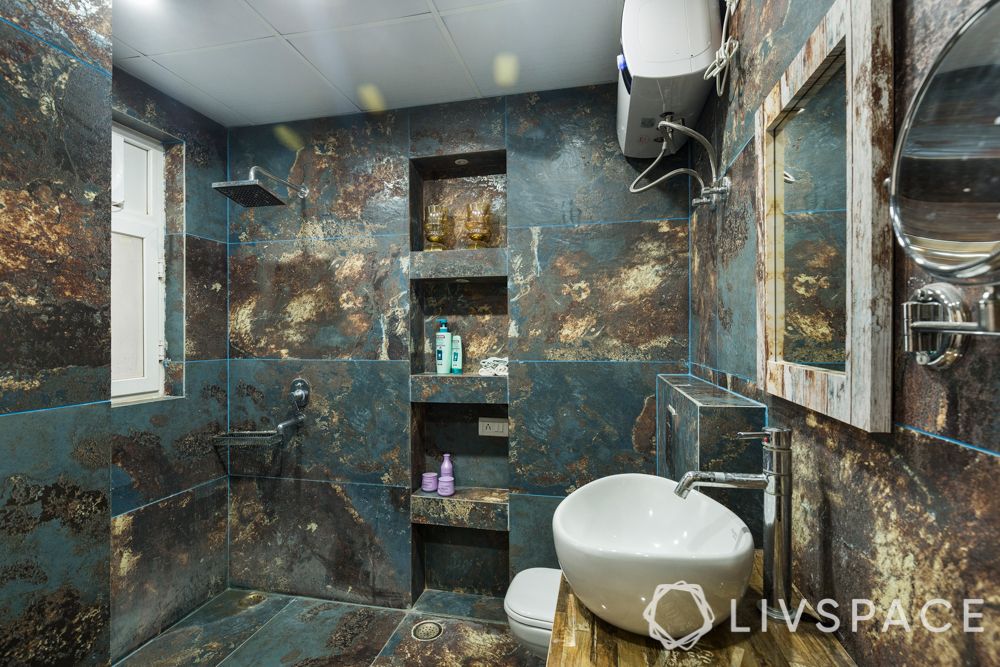 So, how to achieve the perfect vintage maximalist home? Here are some factors to look for:
#1: More is more
The beauty of maximalism in interior design is that there's nothing called too much! Do you love that accent lamp at the thrift store? Get it! Want to fit in the painting from the street artist in Vietnam? We can make space for it. Love a bright blue wall for your bathroom? Let's see what accessories match the colour. This style encourages you to make your home about what you want without restrictions.
#2: The brighter the better
While neutral and light colours are considered the height of minimalism, the maximalist style is about creating a cheerful place with bold colours. It encourages you to experiment with colours; to find the one that suits your personality and the space. And when you pick a colour, adding more decor with the same tones only makes your space come alive.
#3: Personalise not place
This style isn't opposed to striving for functionality in your home. However, its focus is on creating a space that is stunning and yours. So don't just collect things randomly, curate them to suit your style.
#4: Count on comfort
A maximalist home calls you to come in and take a load off. This welcoming vibe is set by being comfortable than worrying about design standards and systematic placement of furniture. Have you ever walked into a designer home and worried about spilling coffee on the rugs? Well, a home inspired by the maximalist style is curated to make it easygoing.
#5: Merge through the times
Another bonus about decorating your home the maximalist way is including more than one time period. Do you want vintage maximalism? You can definitely bring in some old-world charm. Add in some rustic exposed brick walls, a mid-century modern table and so on. There's no way you could go wrong with this trend!
How to Include Maximalism in Your Home Decor Without Going Over-the-top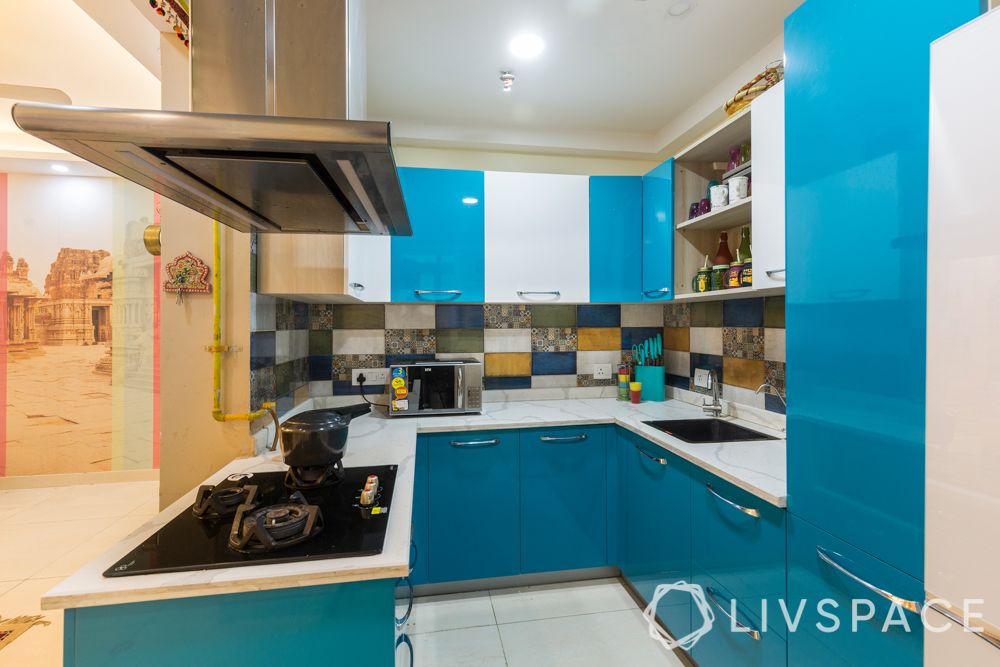 While maximalism invites you to be free in decorating your home, you might worry about it being too much. Here are some ways to make your home seem carefully curated:
Learn to layer it with style
Get rid of clutter like receipts, haphazardly placed knickknacks
Make space for everything rather than placing it anywhere
Stick to an underlying colour and decorate using a tone-on-tone technique
Create a thread of continuity with the same wallpaper through all walls of the room
Solicit the help of a designer to decorate your home for it's best not to try this on your own
The Best Maximalist Homes by Livspace
#1: Gleefully glamourous 3BHK in Noida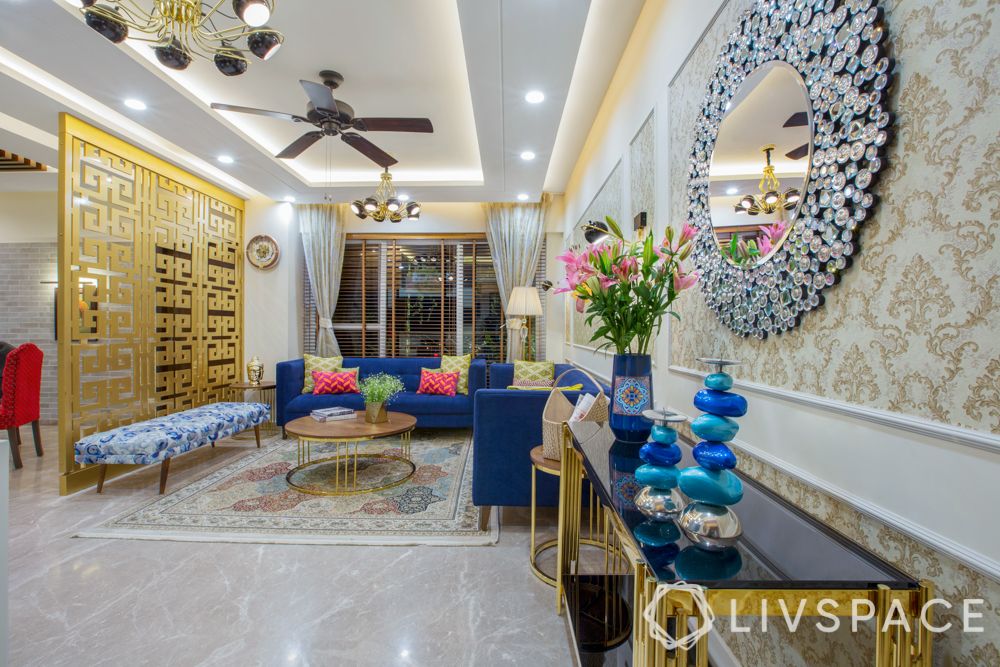 This Noida family home at the first glance seems plush and pretty. The maximalism theme is definitely an afterthought. Our designer Manpreet Kaur was able to pull off this trend by choosing patterns, metallic and gold accents and glamorous decor that go well together.

#2: All the Colours of the Rainbow in this 3BHK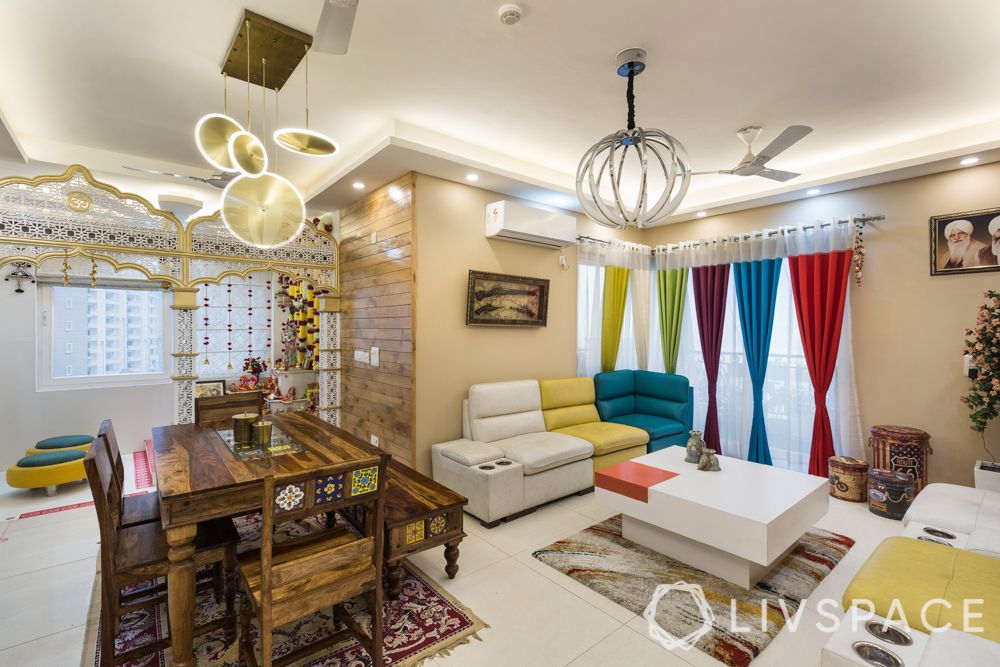 The designer took in stride the requirement to successfully merge different materials, colours and textures. The result is an opulent design that brings together classic and modern design styles in a cohesive way. This Noida home for five is also warm and welcoming, which is a very basic tenet of maximalism.
#3: Plush & Playful 3BHK in Gurgaon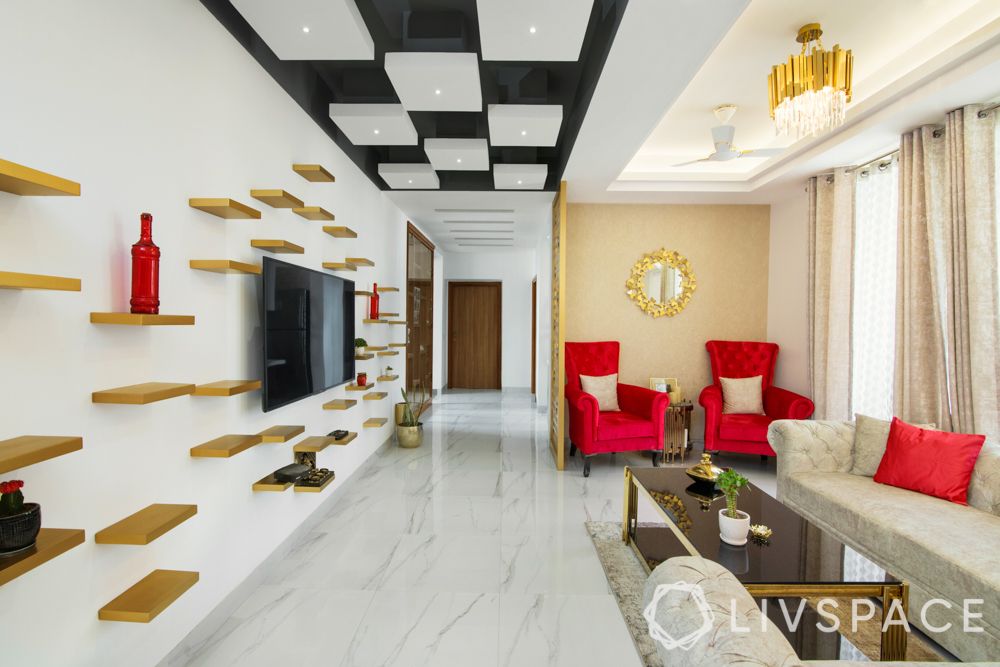 The design for this home focuses on layers from white, beige walls peppered with colourful elements from red, blue upholstery and cushions along with fancy ceilings, gold accents, and statement decor. The designer pulls off this maximalist theme without overdoing the space by leaving the walls with neutral or light shades to offset the brighter elements.
Did you enjoy exploring this new trend? Also, explore what Minimalism in Indian Homes Looks like.
How Can Livspace Help You?
We hope you found this article useful! If you want your home to be just as beautiful, then look no further. Book an online consultation with Livspace today. Delivering safe home interiors has been our No.1 priority. Click here to find out how interiors are being delivered following all safety protocols.
Send in your comments and suggestions at editor@livspace.com