Modular kitchens have come to India in a big way only in the last decade or so. But neat freaks have always existed and are a growing community of people in every country. They are that tribe of people who like to have a place for everything and everything in its place. It makes absolute sense to learn how to organize your kitchen by taking some expert tips from neat freaks. However, an obsessive organizer is helpless without his/her tools.
Thus, we have foraged through Amazon to find the most useful products to help you organize your kitchen in a way that would make neat freaks proud. And here they are.
Product #1: Bottle Stand + Tissue Roll Holder for Refrigerator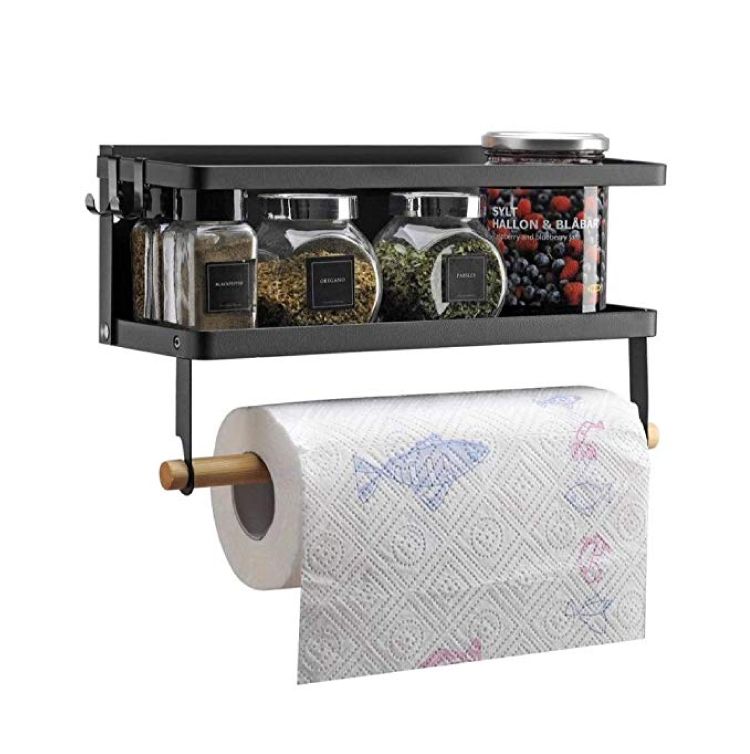 For most of us, the kitchen tissue roll is a migrating item that moves from the window sill in the kitchen to the top of the refrigerator. It all depends on our work trajectory for the day! But if that bothers the neat freak in you, give that poor tissue roll a permanent home! This tissue roll holder cum bottle rack can be fixed on your refrigerator, so there is no risk of the tissues getting soggy or oily.
Price: ₹1,199
Product #2: Hooks for Spatulas, Pans & Mugs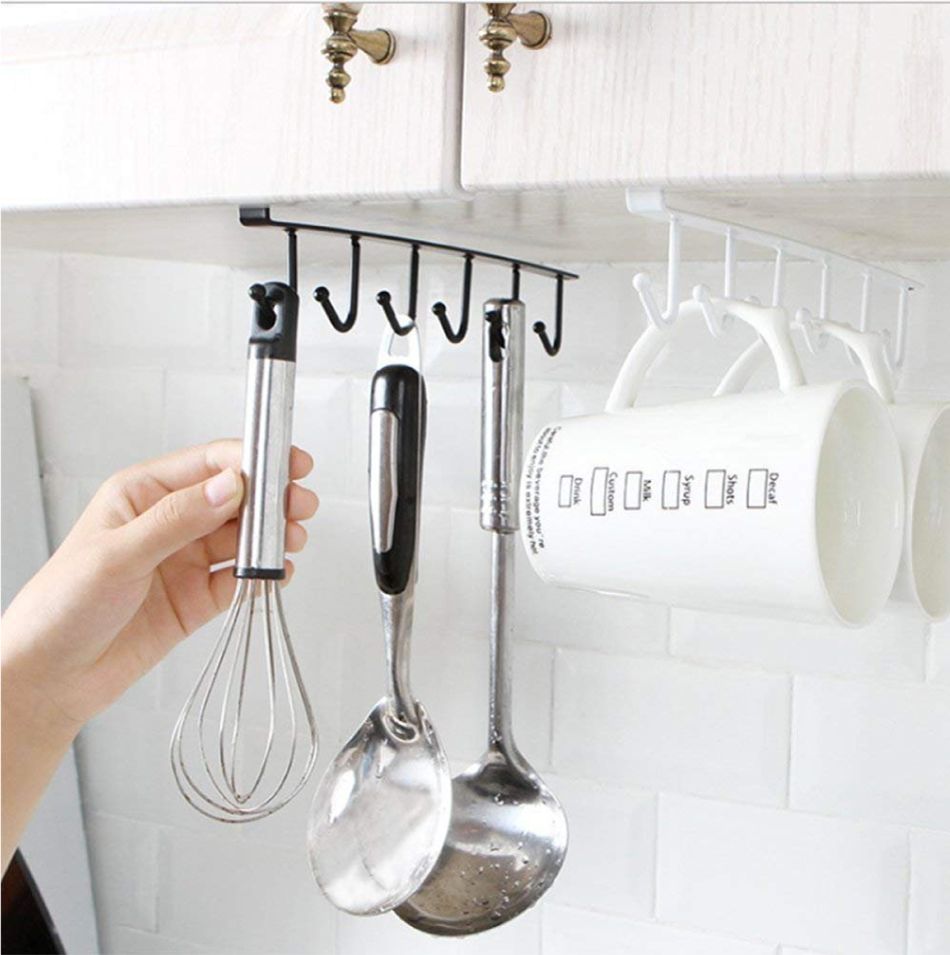 Do you want to know how to organize your kitchen spoons and mugs without breaking a sweat? Just get one of these under the cabinet hooks. You have to slide it into the base of one of your wall cabinets or shelves. And that is literally all there is to it! Loop the spoons, spatulas and mugs into the hooks and be done with it!
Price: ₹269
Product #3: Over Door Cabinet Organizer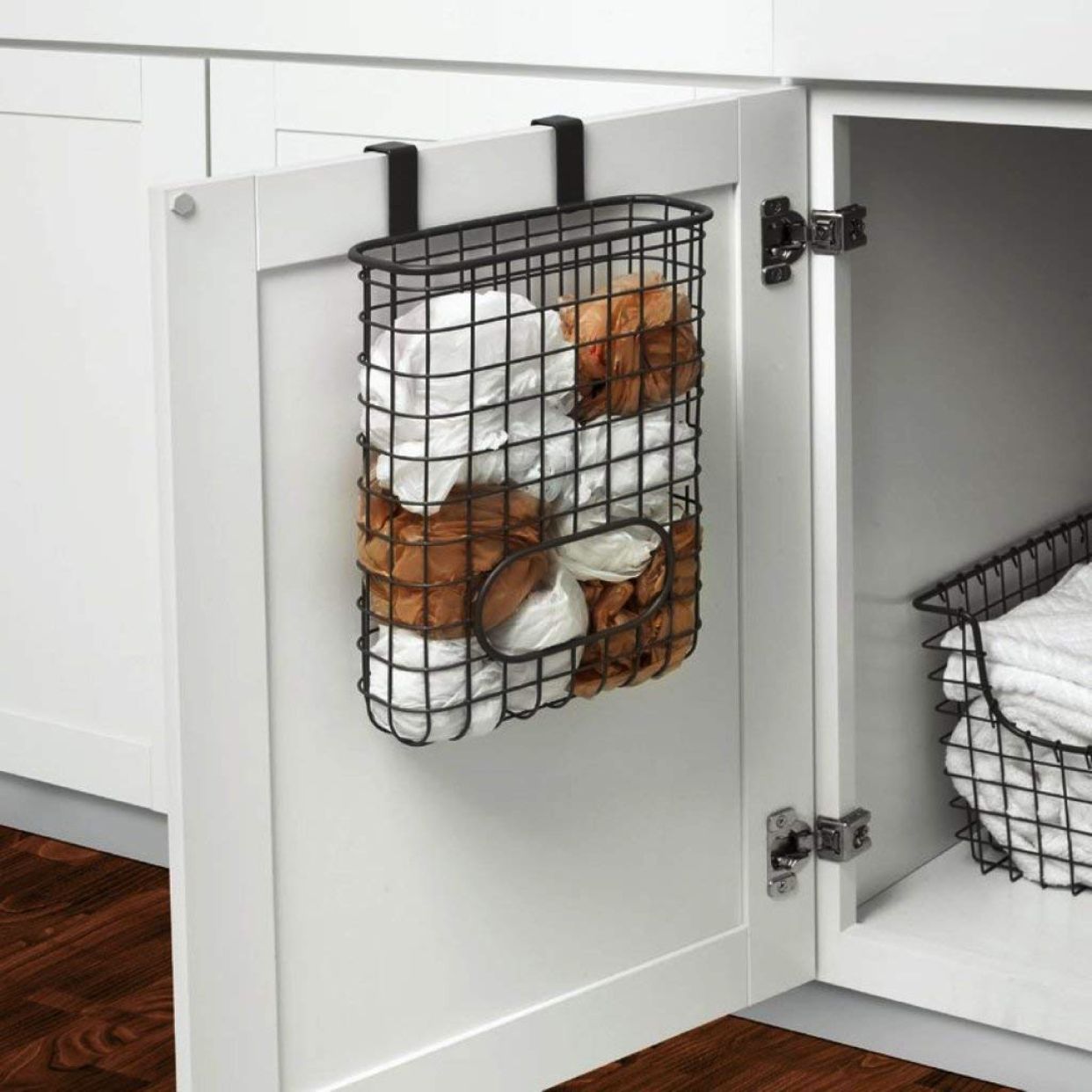 If there is one problem with cabinets then it is space segregation. When you have a large kitchen cabinet without shelves, we have a tendency to just dump things into it. And when the time comes to fish something out of this dump, the task is nothing short of Herculean! So if you want to know how to organize your kitchen cabinet is an easy way, install these over the door kitchen organizers. You can use it to keep useful kitchen items like dish towels, garbage bags or extra lighters.
Price: ₹989
Product #4: Magnetic Spice Boxes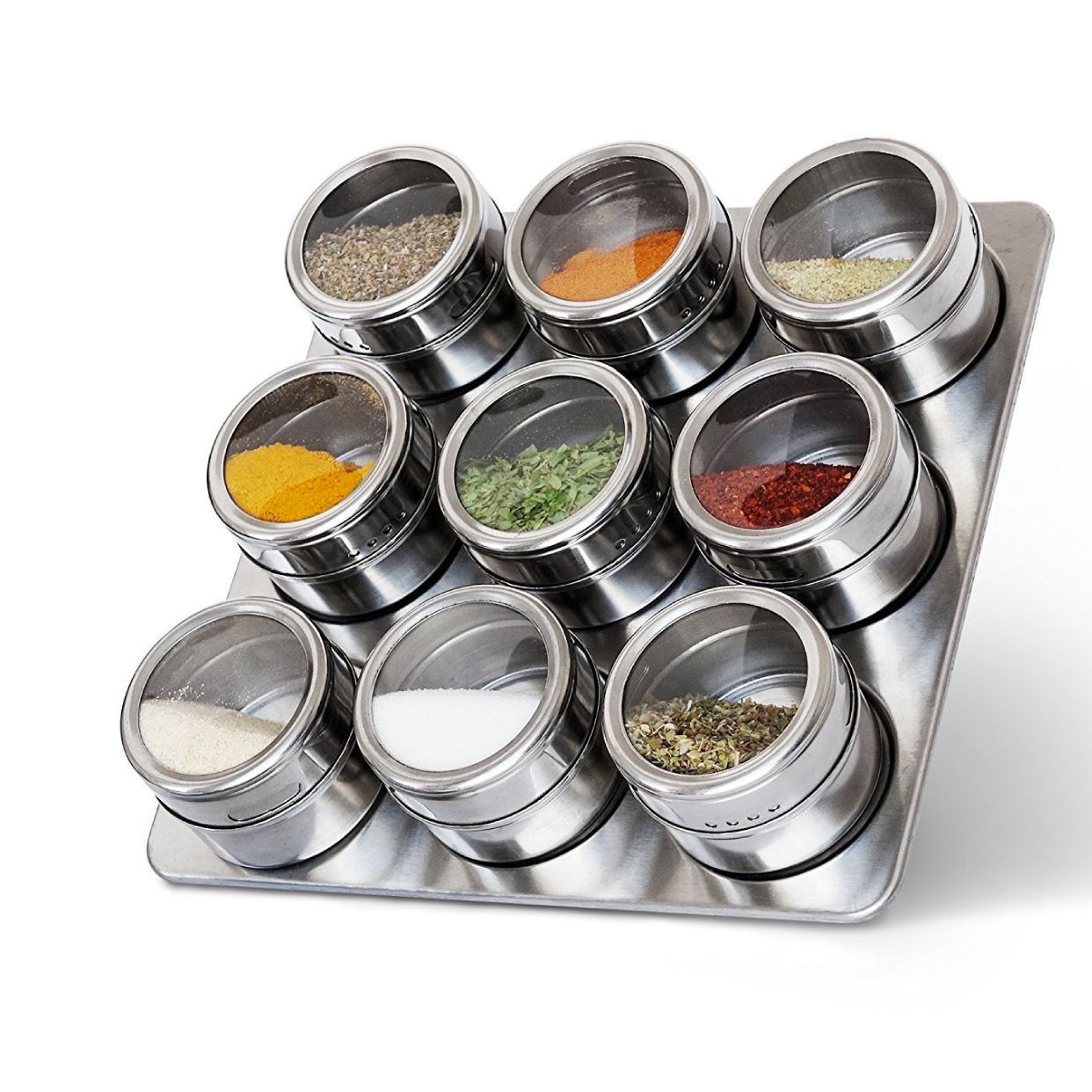 Have you ever seen an Indian kitchen tha does not have an assortment of numerous types of spices? Unlikely, very unlikely. While we love flavour in our food, there is no denying that these spice containers take up space and we have so many to accommodate. So why not it stick on an empty and often unused surface — the refrigerator door. With these magnetic spice containers, you can do just that!
Price: ₹989
Product #5: Wall-mounted Broom Organizer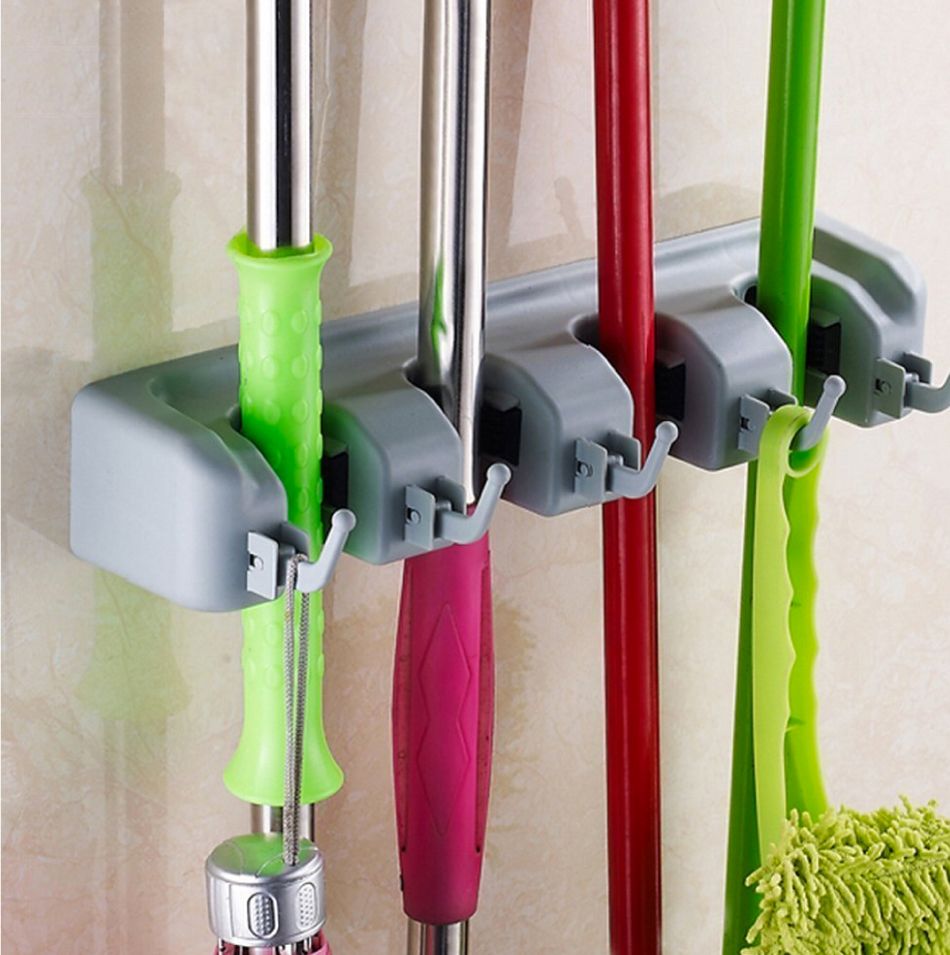 A broom cabinet is something out of Harry Potter; most of our homes don't have one. What we have instead is the broom corner where all the longish cleaning accessories are stacked. It works fine but can give some people bouts of OCD attack! If you want kitchen organization tips to fix this problem, install a wall-mounted broom organizer. It keeps the brooms separate and in order; it also saves space.
Price: ₹349

Product #6: Under Sink Storage Organizer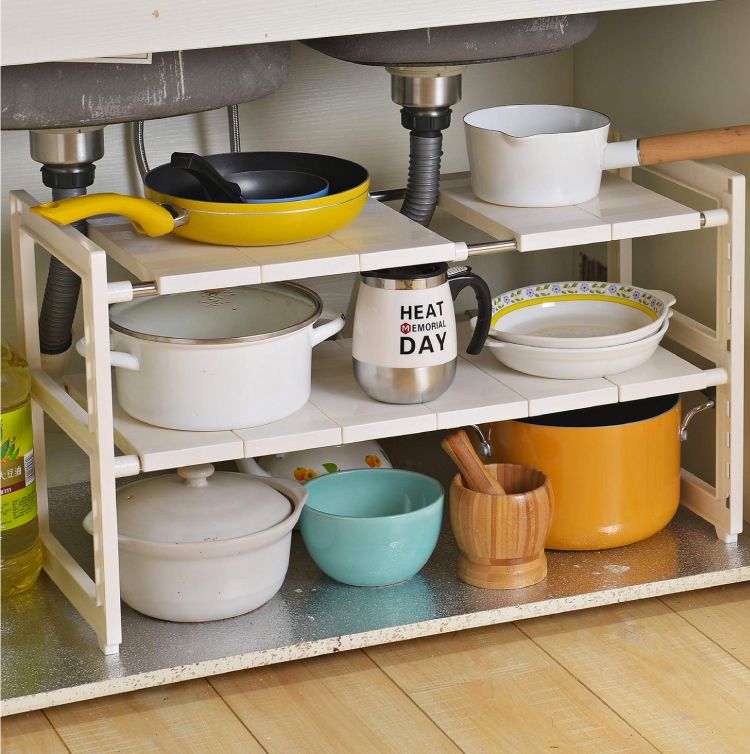 Lets face it, the space under the kitchen sink is not our favourite spot in the kitchen. It is usually damp and dunk; to make matters worse, we usually fill it with junk. But this space can actually be used productively if you know how to organize your kitchen optimally. The smart thing to do would be to use an under sink storage organizer in this space and store all your cleaning gear here. You can also use this, now organized space, to store the bigger utensils.
Price: ₹1,399
Product #7: Magnetic Knife Holder Strip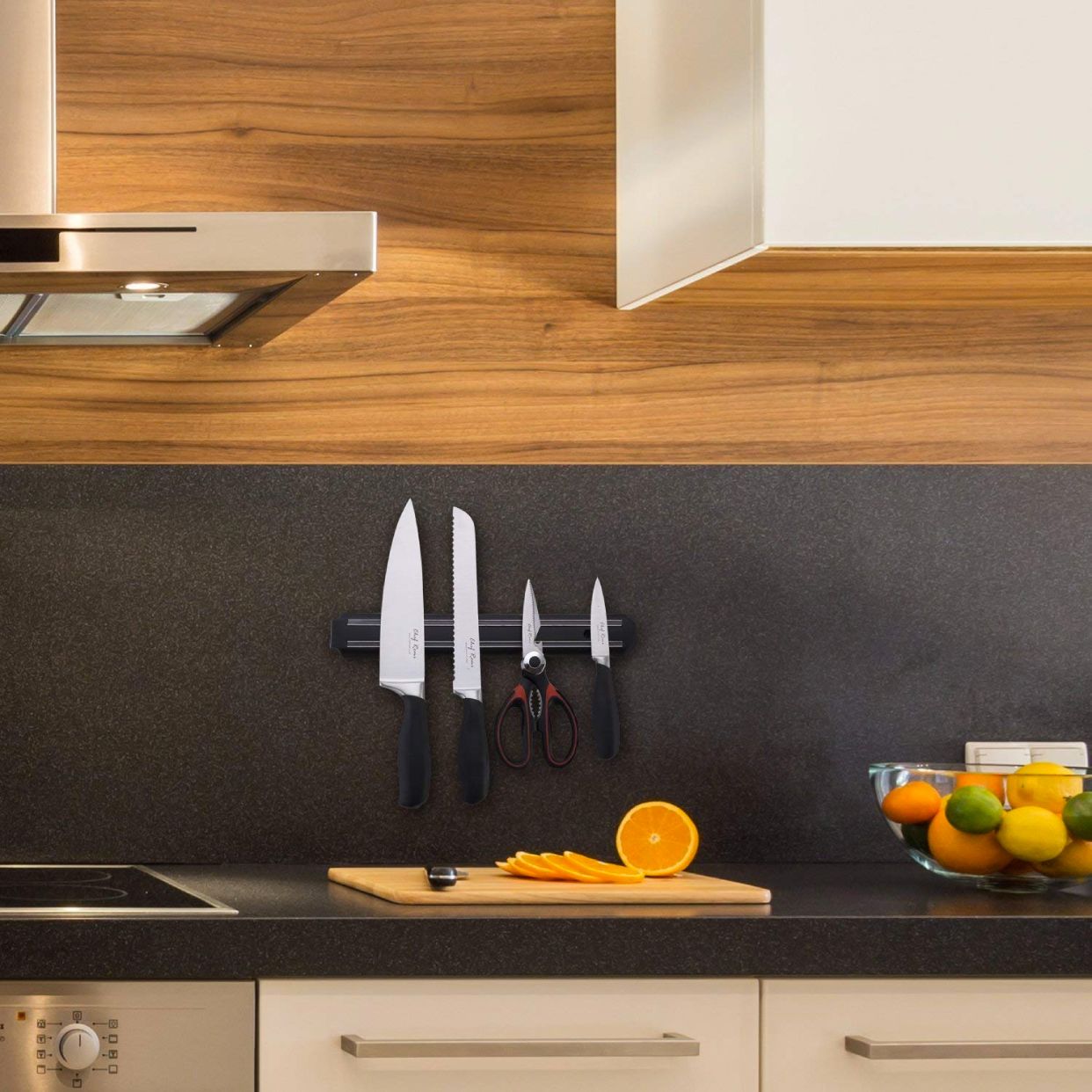 A knife holding block is something that most of us have in our kitchen and it works just fine. The only problem is that it takes up counter space. If you scour through Amazon like we did, you can find a more efficient way to stow away knives and scissors. And that is a magnetic strip mounted on the wall. It's hassle-free and also more systematic when it comes to picking the right knife for your work.
Price: ₹289
Product #8: Sink Organizer Holder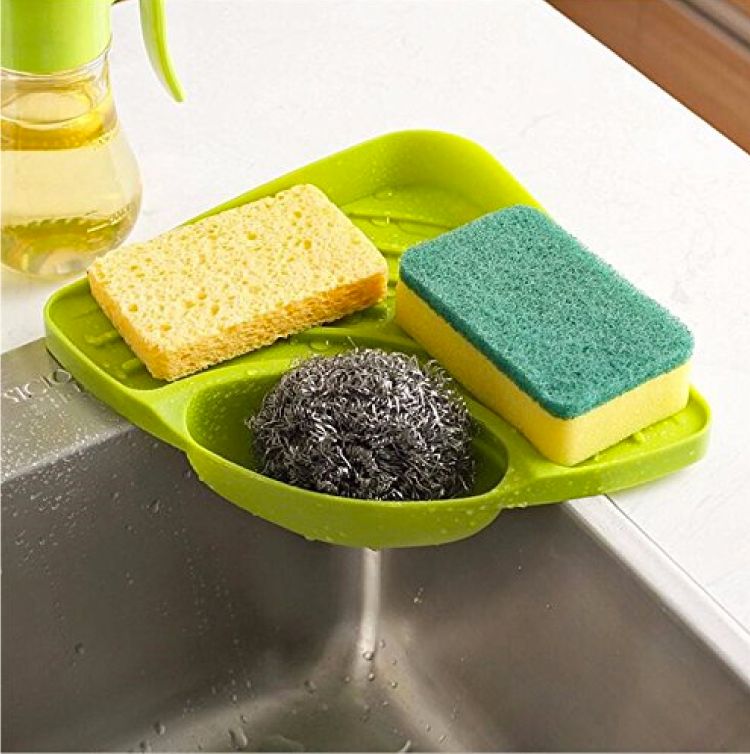 It is not enough to know how to organize your kitchen properly, you must also organize the organizers. Dishwashing materials in particular tend to get soggy because it lies in an unintended pool of water 24X7. Something as simple as this cleaning organizer could help you keep all the different scrubs in place without them sticking to one another.
Price: ₹255
Product #9: Door Towel Handle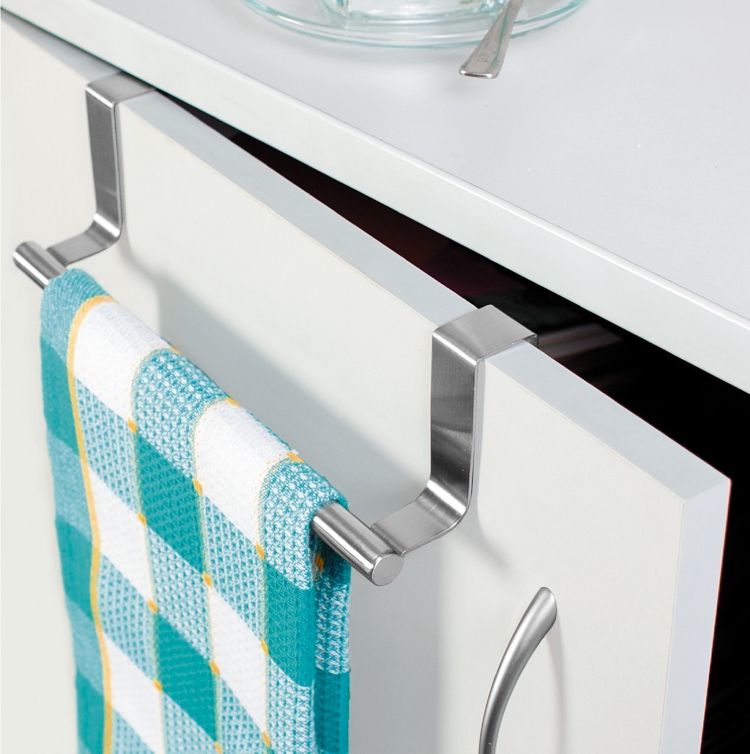 Unlike hand towels, kitchen towels usually lie in a pile because there is no place to hang them. Well if there is no designated space, then create one. An over the door handle like this really helps because it takes up no extra space and you can slip it in yourself without bothering with nuts and bolts.
Price: ₹230
Product #10: Cookware Stand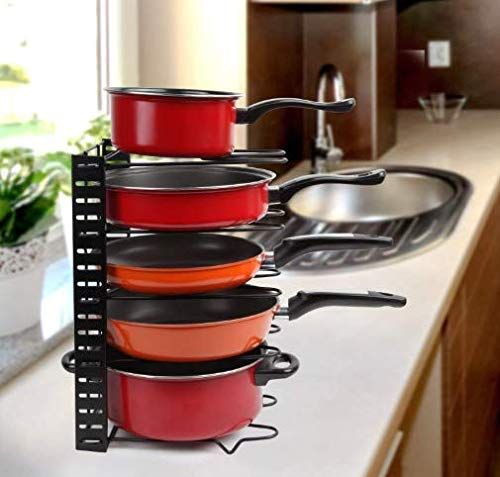 It is true that we have all covered modular kitchens these days. However, closed cabinets always have a problem of accessibility. So reaching out the utensils you use on a day-to-day basis becomes a fight. This is particularly true if you are getting your morning meals ready before scooting away to work. To solve this problem, get a stand like this for your everyday use vessels; you can see and reach all the vessels while they are not lying in a pile.
Price: ₹899
If you found these products that tell how to organize your kitchen useful, also take some kitchen organization tips from Alia Bhat's kitchen.
Send in your comments and suggestions.
Disclaimer: We hope you're enjoying the products we recommend. Just so you know, Livspace does not profit from these recommendations. We do it simply because we love to make lives easier and are happy to help you shop smarter. Also, the products listed here are in stock at the given price at the time of publishing this article.