As kids grow older, their toys collection expands– this is something nearly every parent can vouch for. Your weapons of choice are creativity and smart furniture at this stage. As your child grows, it's crucial to stay on the ball with kids storage ideas or risk having a room look like it was hit by a hurricane!
Here are the different types of kids storage you could install in a kids room for handy organisation:
Kids Storage Option #1: Bookshelves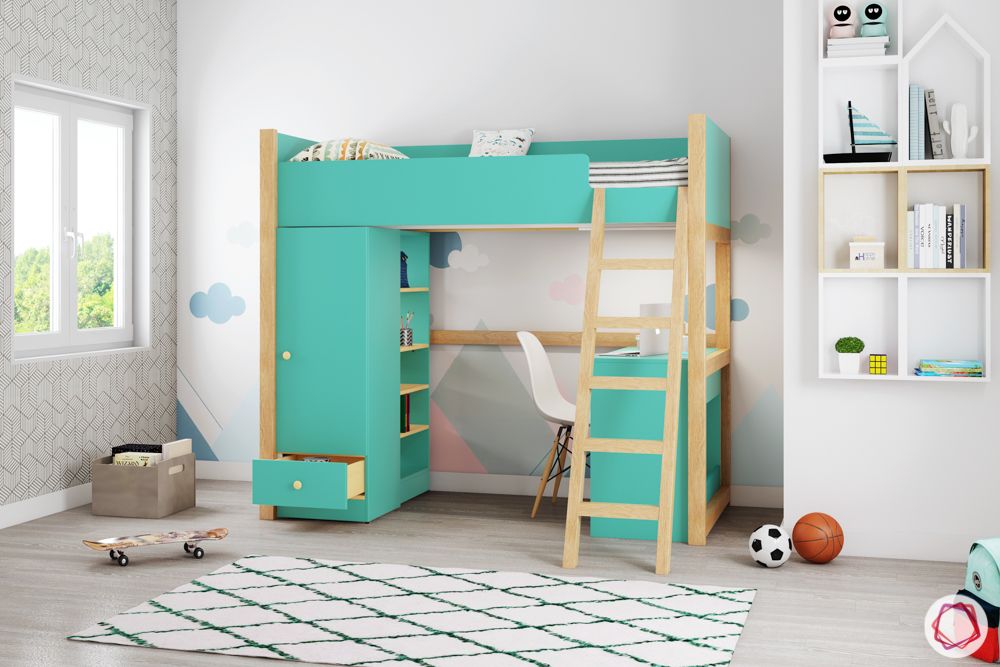 Bookshelves are an ace multi-purpose piece of kids storage. They're helpful for storing books, toys, trinkets, knick-knacks and every other thing your child likes to play with to keep your home looking organised. Depending on how much space you have to play with, you could opt for a full-fledged bookshelf stand or floating shelves. If space is really a constraint, consider opting for a bunk bed with a built-in bookshelf to kill two birds with one stone.
Kids Storage Option #2: Kids Wardrobes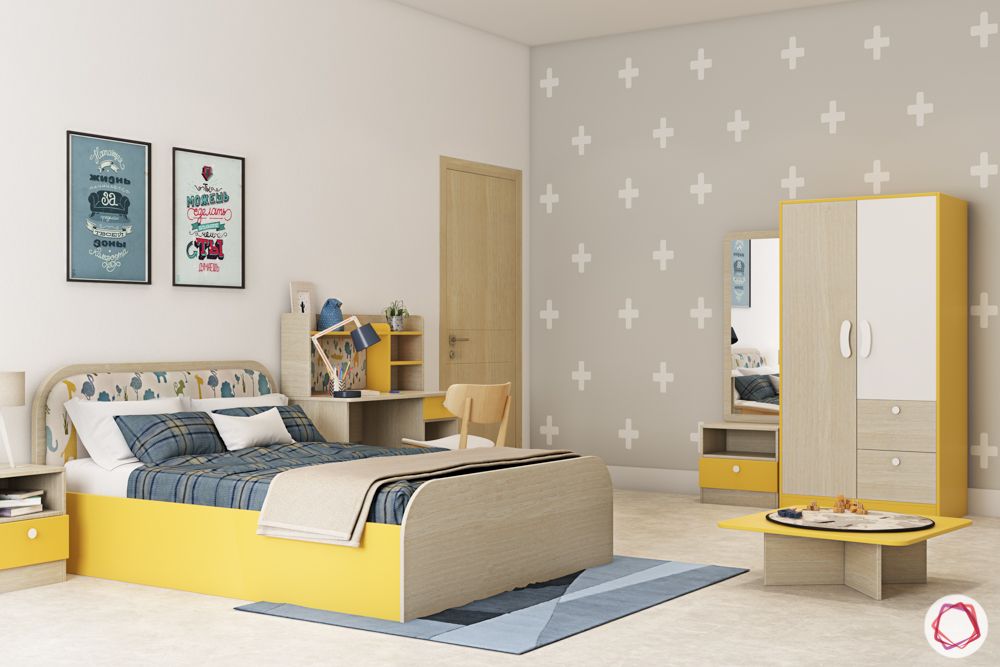 Kids wardrobes go from nice-to-have to an absolute necessity in a very short while, so it's best to be prepared! Kids wardrobes are a must. They not only keep clothing and toys organised but also because it encourages children to start cleaning up. Consider customising your kid's wardrobe to include cubbyholes, drawers and shelves. This way organisation becomes child's play rather than a tough task. Beds with built-in shelves or cupboards can also suffice until it's time to splurge on the big ones!

Kids Storage Option #3: Toy Baskets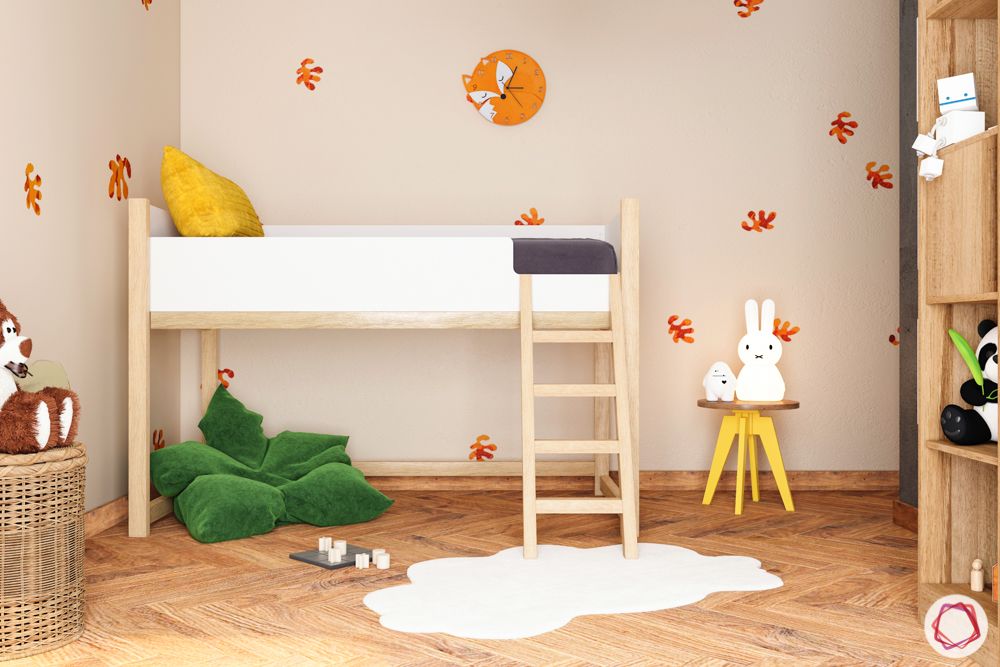 Need kids storage for toys but don't want to break the bank over an expensive piece of furniture? You could opt for storage bins and toy baskets. Often collapsible, these sit on top of a dresser or on the floor in a corner and form the perfect spot to stow away toys. You could choose a design based on the general decor theme. So the bin doesn't look out of place but does the job quite nicely.
Kids Storage Option #4: Under-the-bed Storage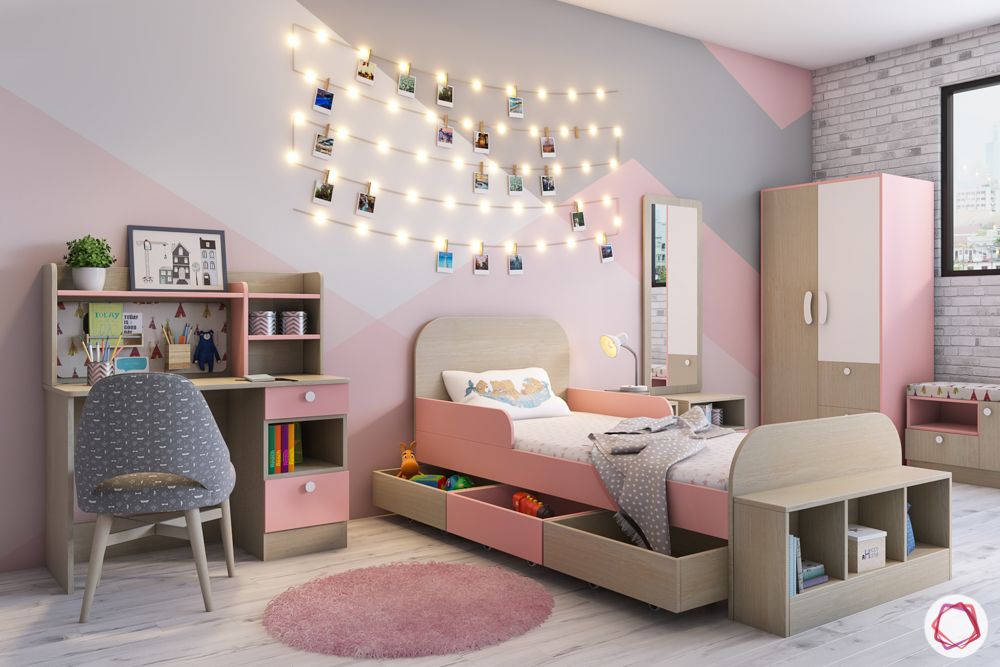 Keep the under-the-bed monsters away by installing pull-out drawers instead. Under-bed drawers are a clever use of available space – they slide into the frame of the bed when not in use but open up to provide extra storage space. They're a boon for compact homes where every square foot is precious. If you're planning to encourage your child to use those drawers, ensure the corners are rounded. The drawers should be smooth enough to pull out and slide back in.
Kids Storage Option #5: Chest of Drawers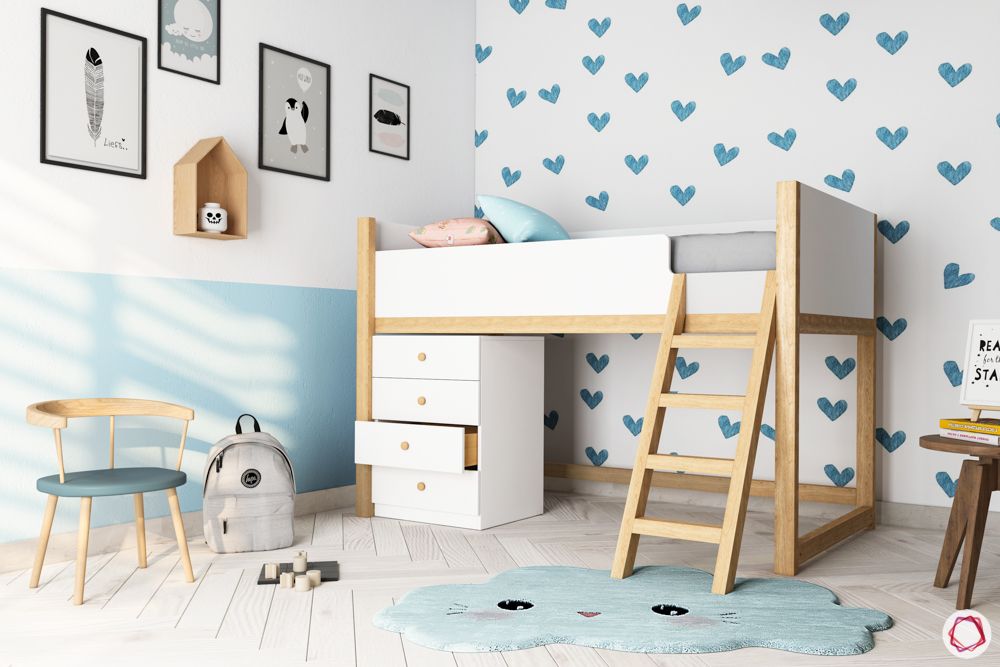 Once again a type of kids storage that is quite multi-functional, a chest of drawers is a must-have in kids rooms. For starters, they're ideal to keep clothing organised and to allow older children to keep things in place themselves. The smooth surface can also function as a display for toys or as the base of a makeshift vanity unit complete with a mirror. For the younger kids, ensure the chest is properly childproof before use.
With every passing year, the use for kids storage changes. So pick furniture that will grow with them through the years!
Read this to know more about kids room furniture: What Furniture Does Your Child Need?
Send in your comments and suggestions.