Personal bedrooms give kids a sense of individuality and a place to call their own as they grow. Our designers at Livspace took great care to carve out these intimate spaces where kids can express their personalities and indulge in hobbies. Take a look at our top five picks:
1. The nature lover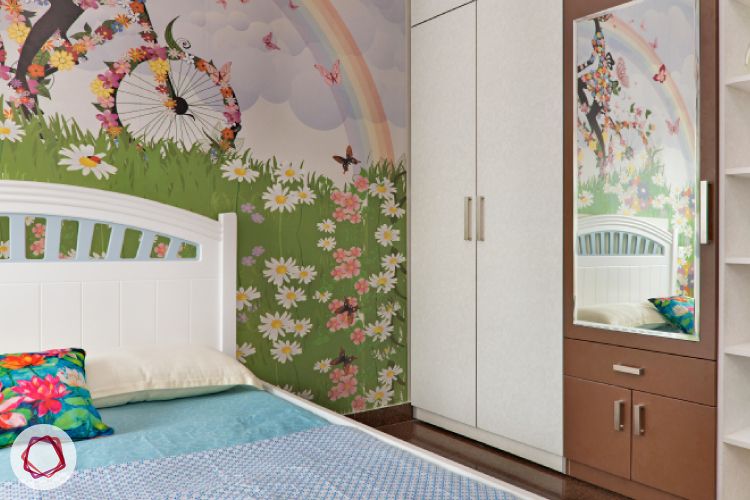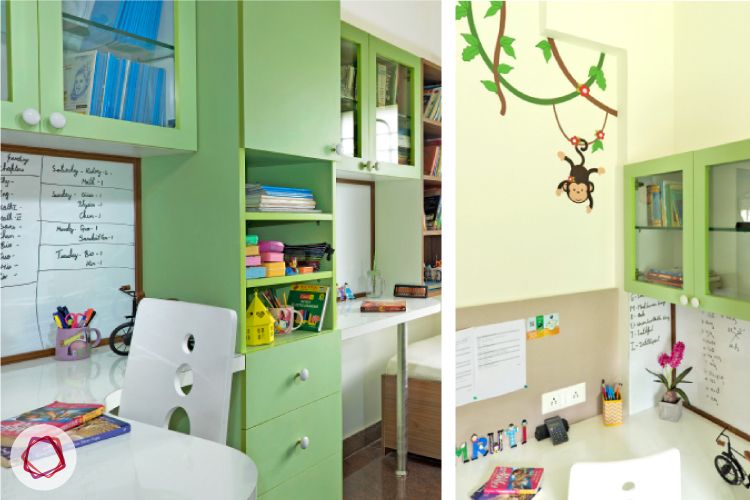 Kids' love for the outdoors shines through in this mint green study room finished with wood accents. A refreshing wallpaper that captures the joy of cycling through nature sets the relaxed tone of this space.
A bevvy of storage options allows kids to easily organize their books, stationery, craft supplies, etc., while the whiteboards next to the study areas let them keep track of their homework and daily chores. The overall look of the room is timeless, which can carry on well into their teens.
2. The little princess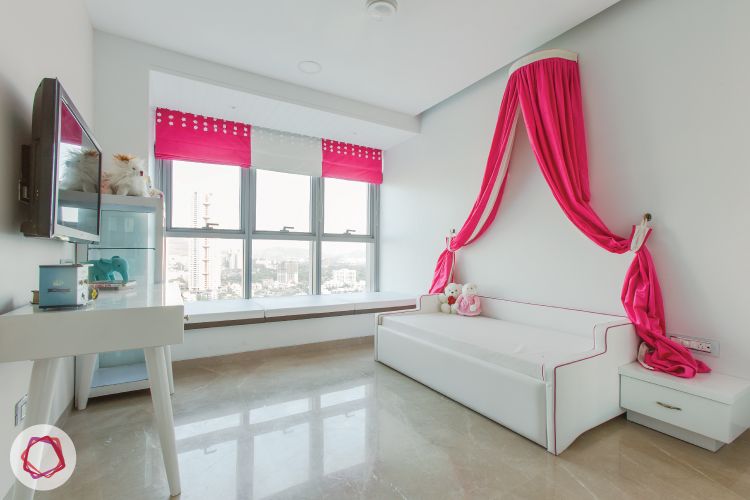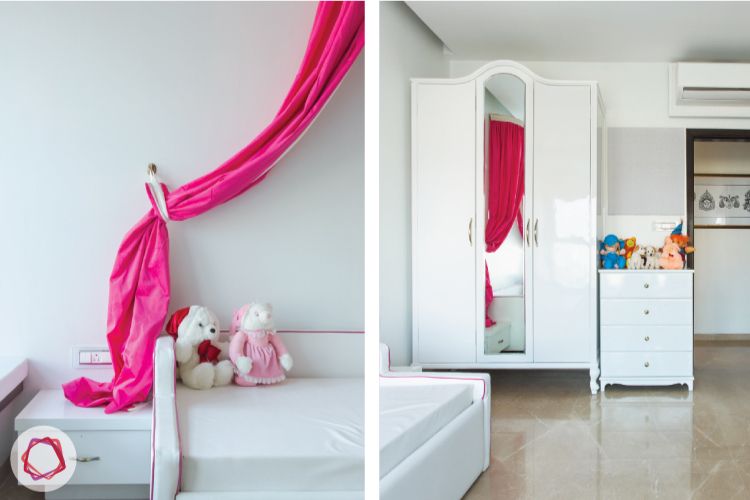 Clever use of pink accents on the bed canopy and blinds give this modern white bedroom a fairy tale vibe. The furniture, such as wardrobe and sideboard, have been picked with care to add a whimsical touch.
An expansive ledge next to the large window provides the perfect spot for reading or drawing. Additionally, the bedroom has been personalized with some of the young occupant's artwork and toys.
3. The classy preteens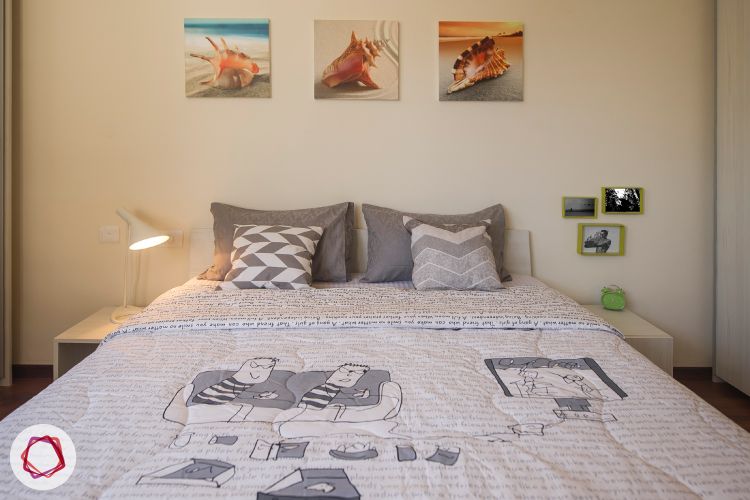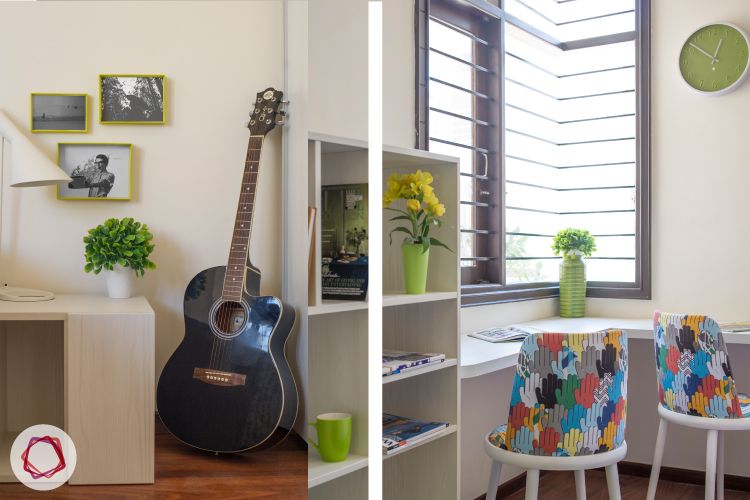 Neutral hues, minimal accessories and a simple layout define the sophisticated feel of the bedroom. A set of quirky chairs and paintings lend vibrancy, while green accents add an organic touch to the room.
The multi-purpose see-through cabinet does away with visual clutter and can be used for storing books or displaying accessories. Overlooking the outdoors and making good use of the corner space is the L-shaped table, where kids can work in quiet contemplation.
4. The daring duo

For siblings separated only by a few years, it doesn't get better than this dreamy room with a skyscape mural on one wall. Air balloons and planes will instantly inspire smiles and tickle the imagination. Matching beds and study tables foster togetherness and companionship. Doused in vibrant hues, the bedroom stimulates the senses.
5. The connoisseur of cute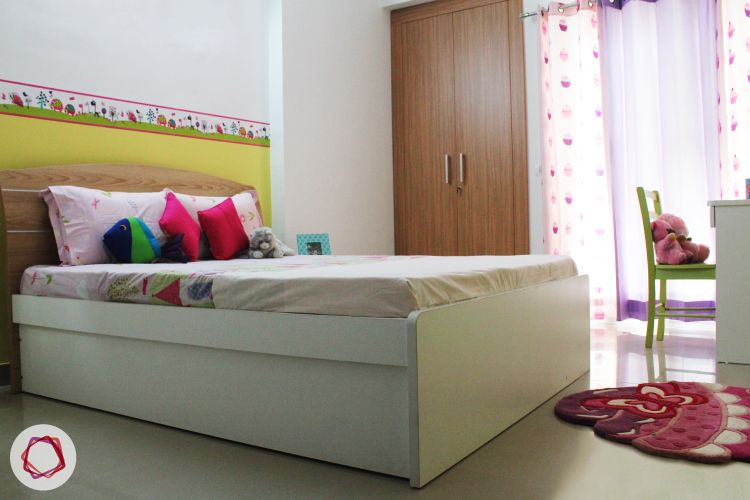 Cupcakes, giraffes, birds and butterflies adorn everything nice from the wallpaper to the curtains to the floor mat! Balanced with pastels, whites and swathes of soft lime green, the room stays adorably cute without looking overdone.
A study table with drawers and a hutch provide plenty of space to keep books and other items. The bed has storage underneath to store clothes and bedding essentials.