The kitchen is first and foremost a functional space. Its function is to prepare meals and that involves moisture, oil, spices and smoke! All these elements leave their mark on the kitchen; thus, kitchen cupboard designs must be chosen keeping these in mind. However, accessibility and ease of use are also very important while cooking. So they too play a part in deciding the kitchen cabinet design that is ideal for you.
Covered modular kitchens are the norm these days but some people still vouch for having some open units to make the process of cooking easier. The debate on whether or not you need open shelves in your kitchen is never-ending. Hence, we have broken it down to points and put a number to it. So take the quiz and do the math for yourself. And don't forget to scroll down for the results!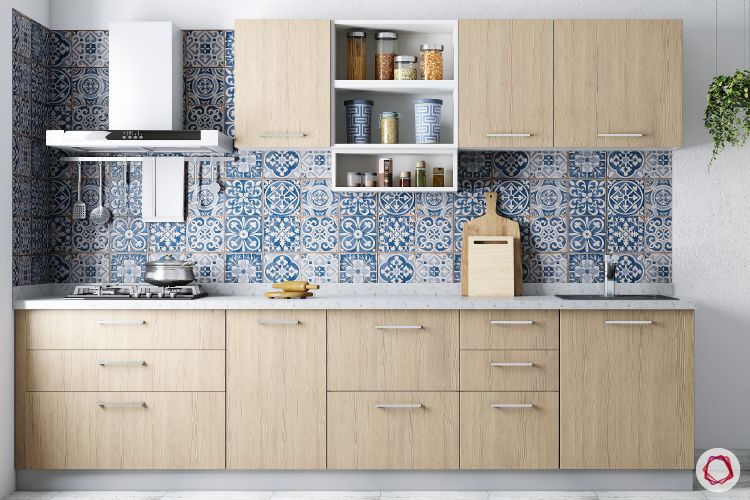 #1: What kind of kitchen layout do you have?
A. Open
B. Closed
#2: How often do you use your kitchen?
A. Regularly
B. Once in a while
#3: Who cooks in your kitchen?
A. Me or my family members
B. Hired help
#4: Does your kitchen have a strong chimney/exhaust?
A. Yes
B. No
#5: How often do you clean your kitchen?
A. Regularly
B. Once in a while

If your responses were mostly 'A's
If you have more 'As', it means that you use your kitchen yourself and tend to use it a great deal. Hence, open shelves should be included in your kitchen as they give you easy access to things like spices, salt and sugar. This also implies that you have a strong chimney that reduces the amount of grime in your kitchen. However, even if you don't, regular cleaning will keep the dust from settling on your open shelves.
Interestingly, kitchens that have open layouts also fare better with kitchen cupboard designs that are open. This is primarily because you can use open units to display your crockery or fancy jars. Also, as we have a clear view of an open kitchen from the living room, we tend to keep it spick and span!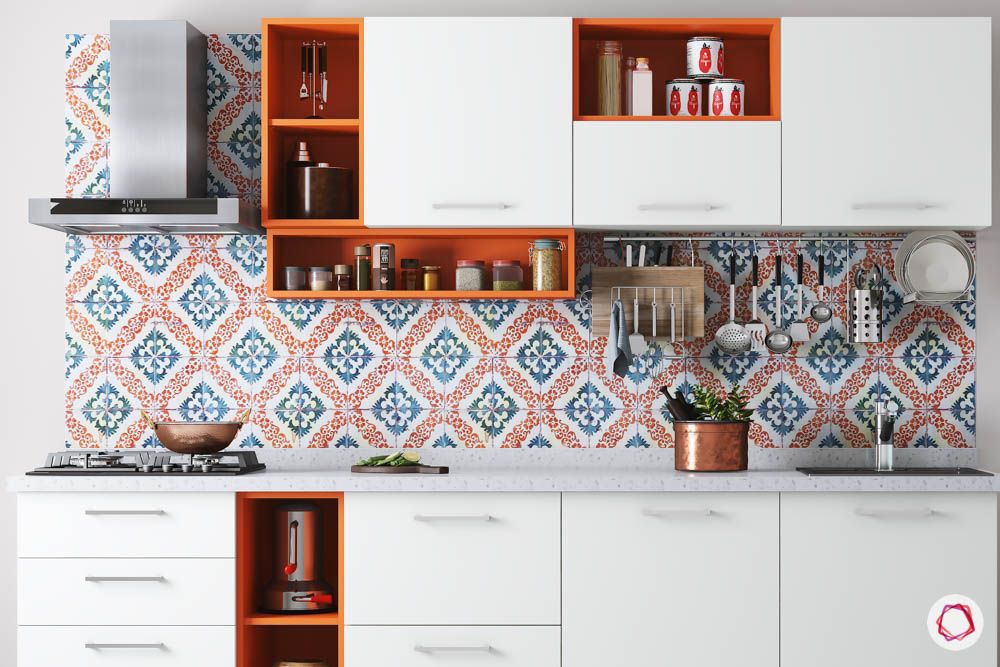 If your responses were mostly 'B's
If you have more 'Bs', it means that you don't use the kitchen yourself or you don't cook very often in your kitchen. This also means that the kitchen does not get cleaned thoroughly on a regular basis. Hence, open shelves are not ideal for you as they need rigorous maintenance. In fact, a closed kitchen layout indicates that you don't wish to display the mess, if any, in your kitchen. It naturally rules out the possibility of using shelves for display. Moreover, in the absence of a top-notch chimney, anything you store on open racks will get grimy in no time!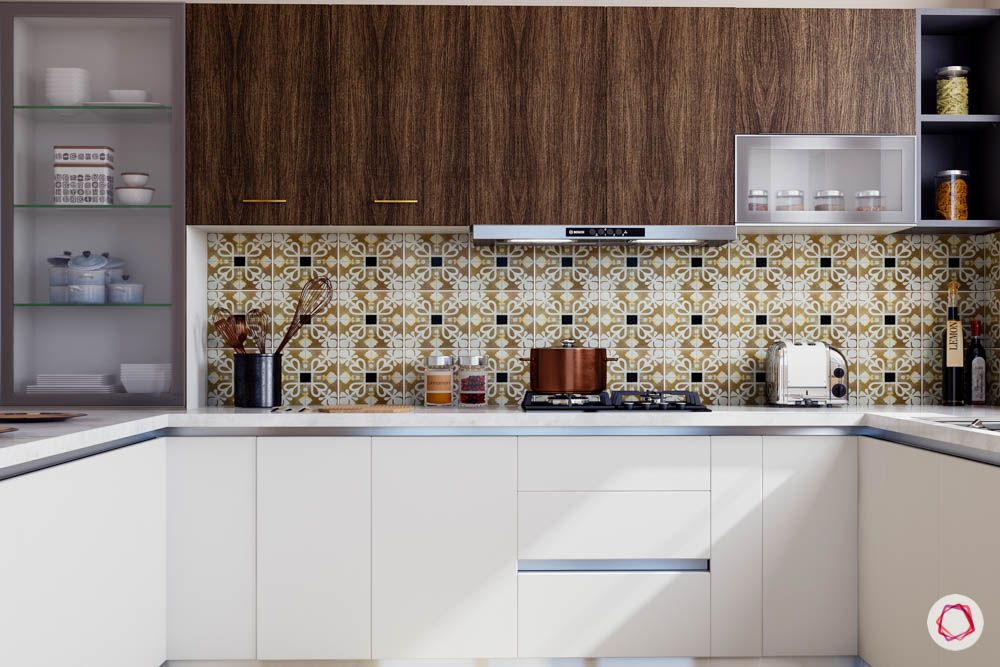 If you found this quiz useful, also read Cabinets vs Open Shelves: Your Pick?
Send in your comments & suggestions.