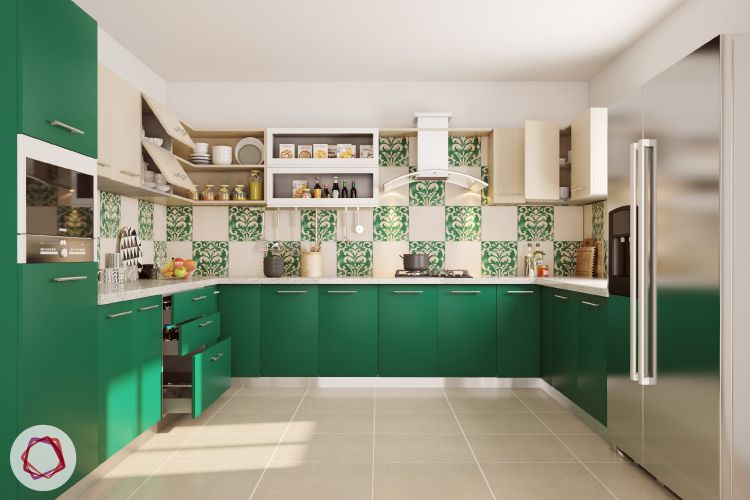 Your modular kitchen cabinets are the focal point of your kitchen, while the type of cabinets you choose are determined by your usage, needs, and of course taste.
If you're pondering over the different types of kitchen cabinets systems, the most popular choices are traditional cabinets with single or double doors and the sleek lift up kitchen cabinet mechanism, wherein the cabinet doors open and fold upwards.
Here we break down the pros and cons of both kitchen cabinetry systems to help you decide what works best in an Indian kitchen.
Aesthetics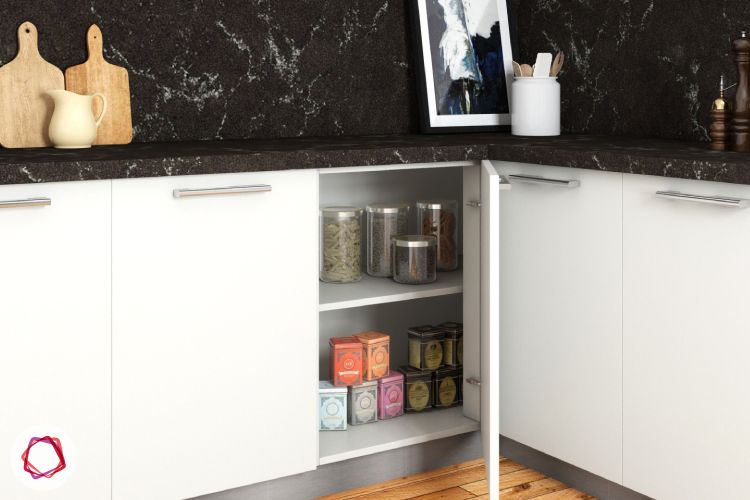 The traditional double door cabinets are commonplace, but they look regal and ultra stylish when the right type of wood and designs come into play. From paneled cabinet fronts to concealed cabinets, there are varied choices that can suit your kitchen and your style.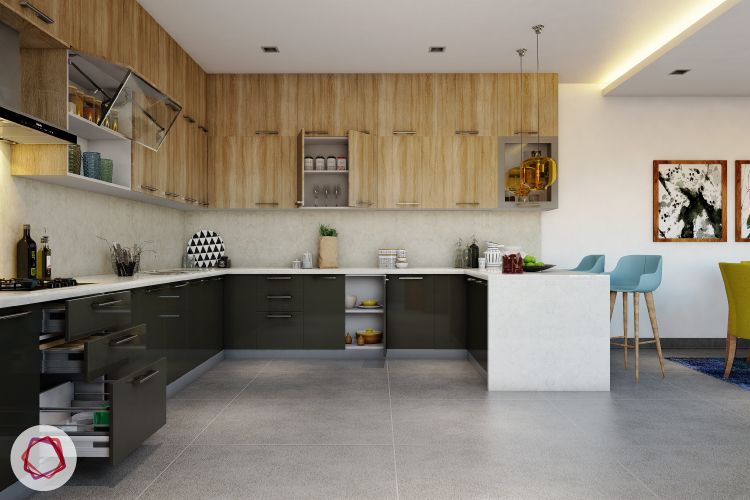 A refined and futuristic system that is easy to use and is spotlessly stylish in form; lift-up kitchen cabinets are a popular choice for contemporary homes. They usually look seamless and elegant since they're made of laminates, acrylic, and glass.
Space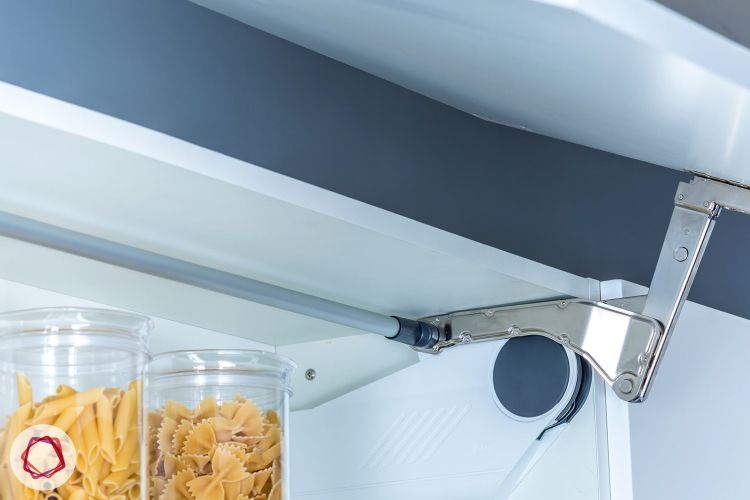 For small kitchens, lift up cabinetry is a great option since they can save space. The swing doors of traditional cabinets require more space to open and can potentially obstruct adjacent shelves and cabinets, while the lift up systems folds up and out of the way.
Ease of use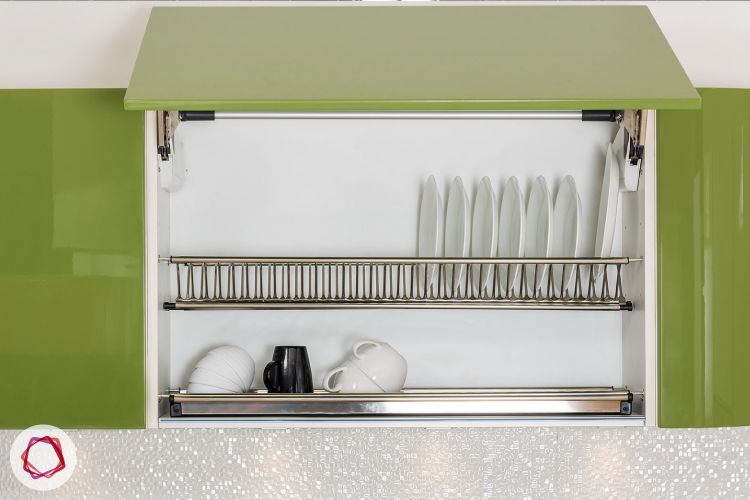 Thanks to the advent of technology, lift up cabinet systems are a blessing. They require minimum effort to open and close. Also, there are lift up systems where the door automatically opens at the touch of a button. However, closing the shutter may prove challenging since you have to reach up.
Regular cabinet doors demand strength (and patience) to push and open horizontally. However, with traditional cabinet doors, there are no complexities since they are made of regular hinges and can easily be repaired. The lift up system, on the other hand, would be harder to fix in the event of a hinge failure.
Cost
Traditional cabinet doors are available in different types of wood quality for a wide-range of budgets. Solid woods like teak and Sheesham are the most expensive since they are long lasting. But mango wood and a varying range of engineered woods are fantastic options that are durable and affordable.
Lift up cabinet systems are markedly more expensive since they use advanced kitchen hardware mechanisms. Since manufacturers offer them in acrylic finishes and quality frosted or clear glass, there's a possibility that your expenses will only ascend.
Keep these factors in mind while choosing between lift up cabinetry or traditional cabinet doors. While lift up cabinetry is expensive, it does contribute to a timeless look because of its sleek form. On the other hand, traditional cabinetry is fuss-free and affordable but can also eat into a lot of space. So choose wisely!
Check out kitchen design ideas: