Wrestling with a small kitchen or a kitchenette? You're probably already familiar with the nightmare of keeping things organised. With pots and pans spilling out of drawers and appliances overflowing on kitchen counters, it can be hard to identify just where to start organising.
Save the groans and sighs, though, because small compact kitchen ideas is an organisational bliss is not a pipe dream, it's very achievable!
From managing a budget to designating spaces for seamless multi-tasking, this guide to small compact kitchen ideas will form a veritable handbook on how to get the better o restrictive kitchen space.
Small Compact Kitchen Ideas #1: Outlining the Parts of a Kitchen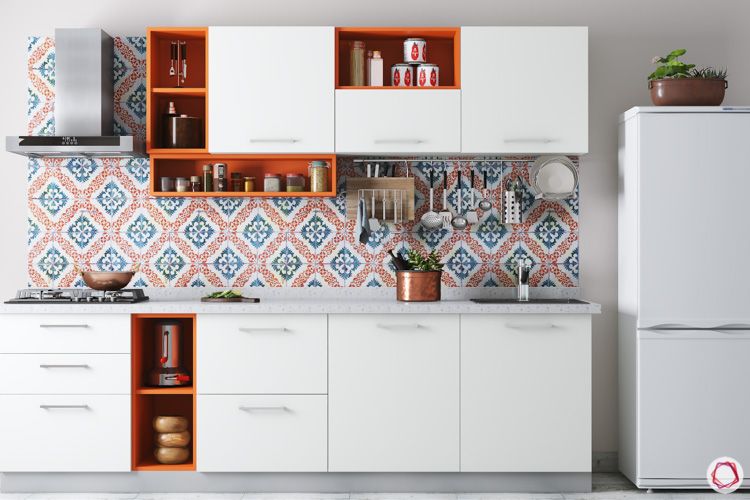 To begin coming up with small compact kitchen ideas, it's first important to understand the different zones and elements that go into an entire kitchen as well as what you'll need to focus on in compact spaces.
Worktop Station
The workhouse of the kitchen, worktops are arguably the most essential part of any kitchen because that's where a lot of the culinary magic happens. Worktops can refer to the space above lower cabinets that are traditionally at waist-level. These bear the brunt of all that goes on in the kitchen, so it's crucial to ensure that it can take loads, is easy to maintain and is constructed of a material that is durable and heat-resistant.
Cabinetry Space
Any kitchen needs its fair share of cabinets as these form the storage units of the kitchen. Depending on the amount of vertical and horizontal space available, cabinets can span only the lower half of the kitchen or be accompanied by loft-style cabinets. The cabinetry of a kitchen will inevitably also have drawers; if there are dead corners, these can be upgraded with magic corner units.
Essential Appliances
With a standard kitchen comes the quintessential appliances that the space needs to function. Typically, this list includes a stove, a mini-fridge, a microwave oven and a sink. Larger kitchens can also afford to accommodate a regular oven for baking. Furthermore, mixers and grinders, toasters and larger fridges such a double-door fridge fit in perfectly. When designing a kitchen, it is crucial to evaluate and freeze on the right spot for the larger appliances. This is because once these appliances are fixed, chances are you won't be able to move them. Smaller appliances can be lined up on the counter–installing dedicated cabinets for microwaves and ovens can be a good use of vertical space in small compact kitchen ideas.
Small Compact Kitchen Ideas #2: Which Finish to Choose?
The very starting point that leaves plenty of homeowners scratching their heads, finishes are an integral part of any kitchen design. They serve not just an aesthetic purpose but also a functional one– in case of spills and leaks, you don't want to be worrying about the finish of your cabinets! Here are a few finishes you could consider:
Glossy vs Matte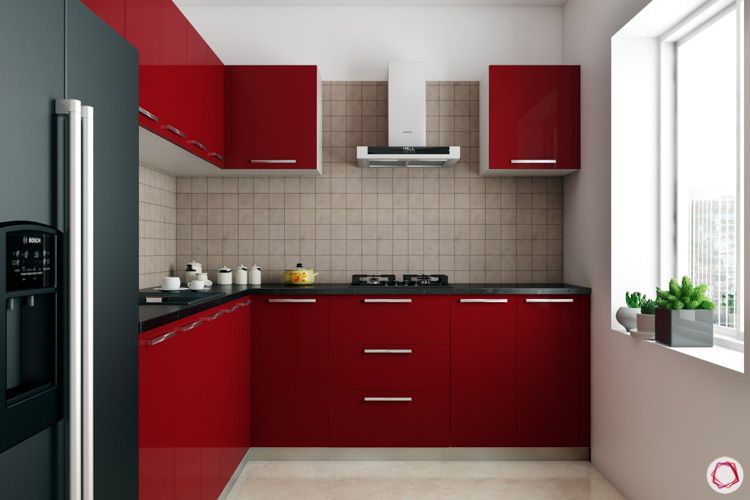 For small compact kitchen ideas, glossy finishes are great because they reflect available light to make the space seem bigger and brighter. They're also easier to wipe down because of the smooth surface. If you're choosing a glossy laminate or acrylic, there's a wide variety of colours to choose from, which makes your kitchen design highly customisable.
Matte finishes look regal and muted in small compact kitchen ideas. Ideally, homeowners should steer clear of darker colours as this could make a space look constricted. That said, dark colours when juxtaposed with lighter shades and an overall matte finish can create a dramatic effect that will impress.
Laminate vs Acrylic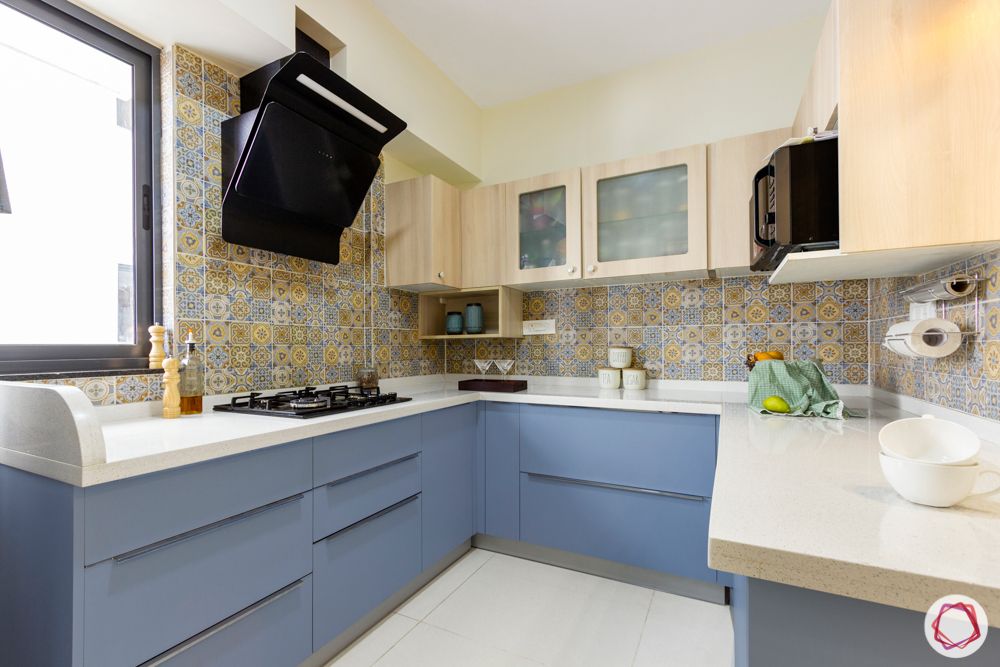 Available in a multitude of textures and finishes, laminates are great choices for cabinets in small compact kitchen ideas. The choice of texture allows designers to bring in depth and colour into the space. Moreover it ensures the cabinetry is durable and easy to maintain and wipe down.
A reflective, non-toxic surface, acrylic reflects ambient light and comes in a variety of colours. The choice of texture is limited considering it's of the high-gloss variety, but they're durable in that they are scratch-resistant and don't fade with time.
Small Compact Kitchen Ideas #3: Which Colour to Opt For?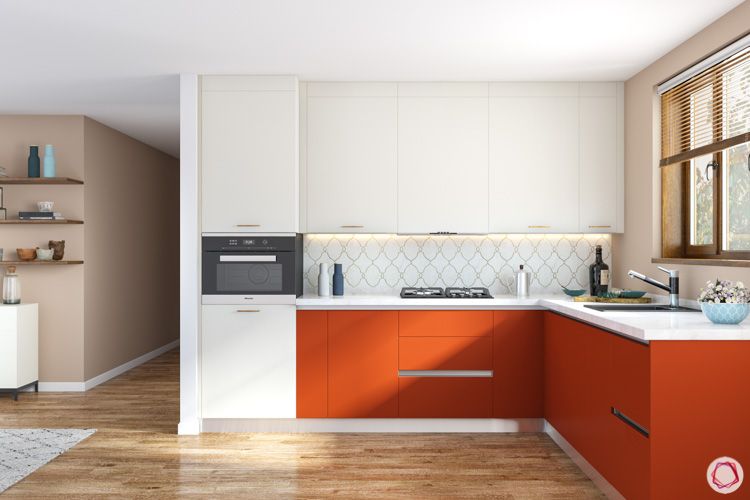 If you're a believer in Vaastu, then your safest bet while narrowing down on small compact kitchen ideas is to choose colours that emanate positivity such as orange, white and green. Yellow and pink can be cleverly paired with more sober colour wheel counterparts. This gives a striking finish that's in line with Vaastu principles. Even if you prefer not to base your designs on such principles, colours like beige, chocolate brown, egg white and blue will suit a compact kitchen space very well.

Small Compact Kitchen Ideas #4: Designing your Kitchen to Look Seamless
Once you've got all the individual elements in place, it all boils down to kitting out the kitchen in a manner that looks seamless and makes whipping up culinary marvels seamless, too. Here are some functional design tips to make your small compact kitchen ideas come together harmoniously:
Handless Cabinets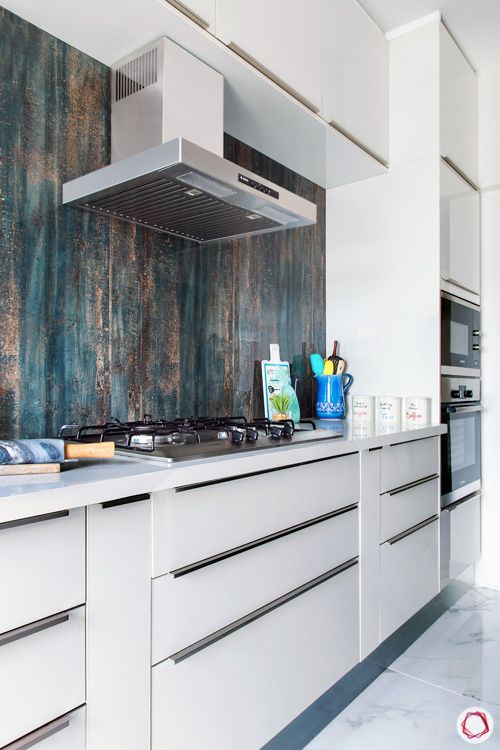 To reduce visual clutter in small compact kitchen ideas, swap out handles in favour of handless cabinets. These usually have a hidden groove to be pulled out or have built-in edge profile handles that don't disturb the otherwise smooth cabinetry facade. They're also the safest bet if you're unsure what handle style, finish and material you want to opt for.
White Overhead Cabinets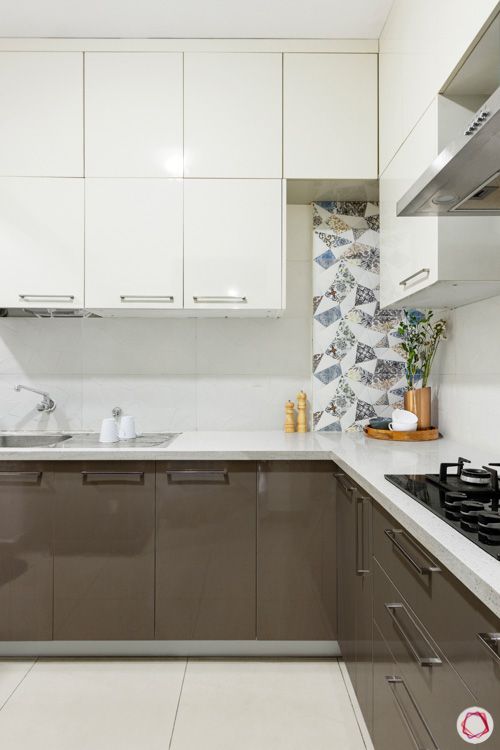 A clever trick to maximise space both visually and spatially is to use white overhead cabinets. These blend in with typically white walls which visually reduces bulk without having to compromise on actual storage. Overhead cabinets are also a practical use of vertical space and draw the eyes upwards, making the space look taller than it is. In small compact kitchen ideas, when paired with lower cabinets of contrasting colours, the effect is dramatic without being overpowering.
Dedicated Storage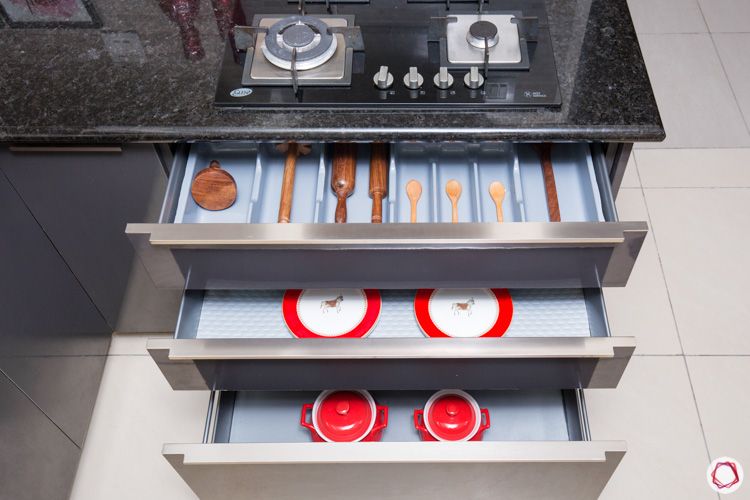 When organising a small space, it comes down to utilising clever storage solutions that capitalise on the space you have. It's easiest to organise small compact kitchen ideas when you divide your storage according to needs. Zone systems and defined places for everything ensures that the countertops stay clutter-free and you always find what you're looking for. For utensils, choose cabinets below the stove for handy access. Best kept under the sink, cleaning supplies should be kept away from cutlery and dinnerware. Magic corner cabinets are ideal for non-perishable goods and packed foods. Dedicate an overhead cabinet to smaller appliances that you don't need on the daily, like food processors or cake mixers.
Smart Solutions
When it comes to small compact kitchen ideas, the final leg of the design journey lies in going beyond textbook storage space and adopting smart solutions. Make sure of bare walls to hang up some storage racks that could double up as industrial decor. Consider a pull-out pantry, which can be customised to the narrowest of vertical spaces. Use stainless steel trays, mounted on the inside of cabinets, to keep cleaning materials out of sight yet wholly organised.
There are no boundaries to style– space included. Even if you're dealing with a tiny kitchen that you have no design hopes for, all it takes to turn the space into a cleverly organised, functional kitchen is a change in thinking.
Make the most use of your existing space by customising a small space with small compact kitchen ideas. For example, put dead corners to work and keep utensils organised, all while presenting a visually appealing design.
It's crucial that once the kitchen is designed, it continues to be maintained. This ensures the longevity of the space. The durability of the material makes sure the cap on the kitchen renovation budget stays shut until you open it!
Do You Need a Kitchen or Kitchenette? Find out here.
Send in your comments and suggestions.