Classy and elegant, glass cabinets are a great way to add style to your kitchen. We take a look at how they can transform the overall look and feel of your kitchen.
Conventionally, kitchen cabinets were regarded as an entirely functional feature of the kitchen – they were primarily meant to hide away your unattractive utensils and keep the cereal boxes out of the view. But now, kitchen storage isn't just about practicality anymore. Along with being efficient, your cabinetry ought to look stylish and visual appealing as well.
An ultra-stylish trend, cabinets with glass fronts look beautiful and elegant while simultaneously opening up your kitchen space like nothing else. Here are some of the ways in which glass cabinets can work wonders in your kitchen.
They increase visibility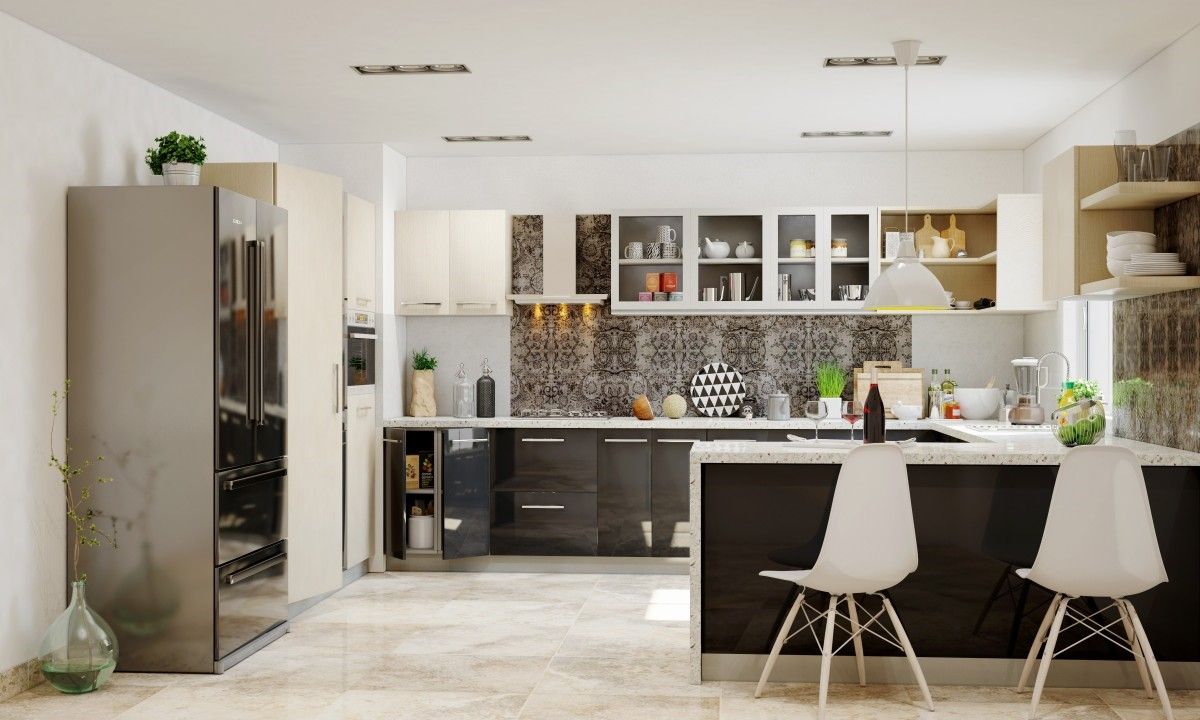 Glass cabinets look undeniably gorgeous, but they also offer a lot more than what meets the eye. Glass cabinets provide visibility that comes in handy while working in the kitchen. Additionally, you can use the cabinets as a showcase to display crockery such as your precious chinaware and crystal glass accessories. If you want the cabinets to conceal its contents, then frosted, beveled or stained glass are good alternatives.
They enhance the feeling of space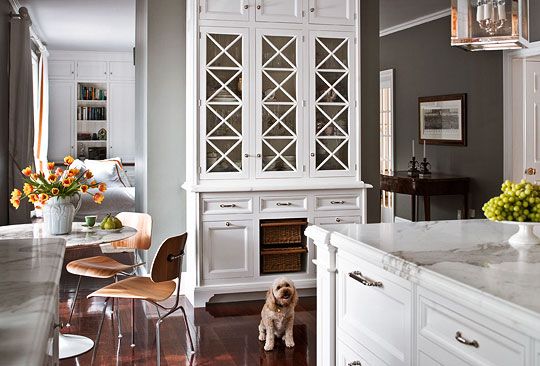 The visibility and lightness glass cabinets provide opens up spaces, making them seem visually light and airy. This is especially true for small apartments with compact kitchens. Glass cabinets can replace opaque wood and increase the sense of openness in the area.
They add visual interest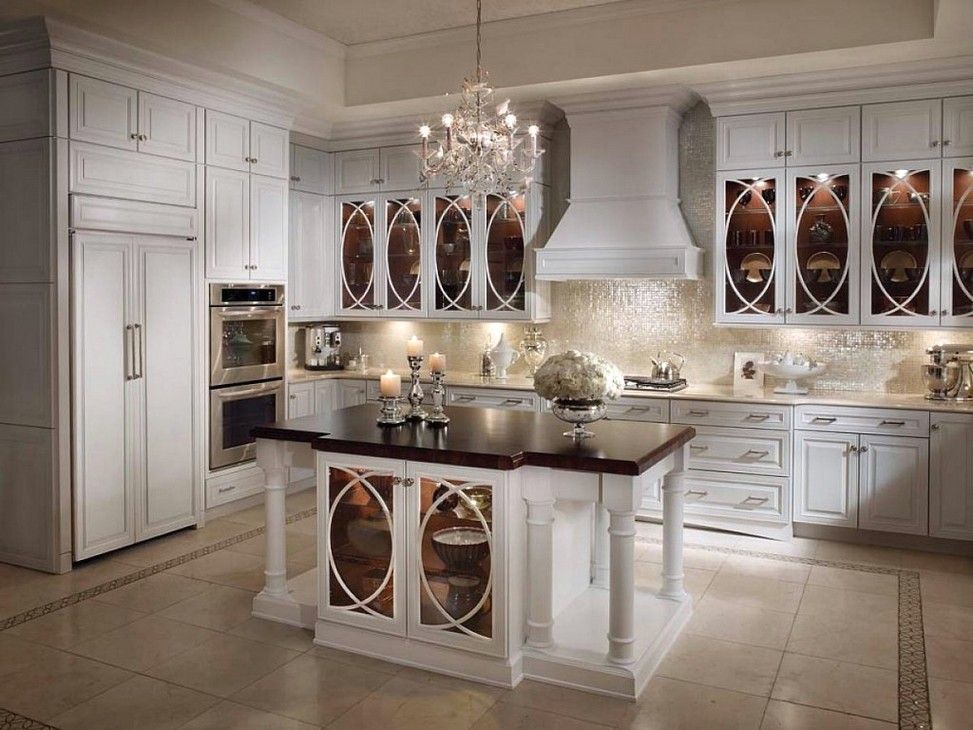 A refreshing break from wooden and laminate surfaces, glass cabinets can easily steal the show with their gloss and sparkle. The unique styles and patterns in glass doors can also make your cabinets a work of art in themselves. You can get hand-crafted lattice cabinets, cabinets with colored glass or even stained and etched glass fronts if you're feeling adventurous. Even if the rest of your kitchen cabinets are opaque, a single glass cabinet can draw the eye and add another dimension to your kitchen interiors.
They add textural contrast
Glass goes well with most textures found in your kitchen, including wooden, metal or stone surfaces. Installing glass cabinets in your kitchen will help you break down the monotony of one solid color and will make the whole kitchen more interesting with the contrasting texture. This enhances the overall aesthetics of the space regardless of what shade, theme or style your kitchen is.
Although glass cabinets are relatively a recent trend they can still work with most kitchen styles. Apart from contemporary style kitchens, glass cabinets can also be beautifully incorporated in a traditional or country style kitchen. You can also get creative with the type of shutters – go with decorative handles for a classic look or sleek lift up shutters for a more modern edge.
Looking to revamp your kitchen? Get custom designed modular kitchens made to your exact requirements with Livspace's end-to-end kitchen design service.